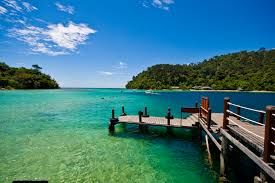 Think French cuisine; clean, sophisticated plates of vibrant flavours and colours fill your mind. French food is all of that and more. It is difficult to not imagine yourself sipping white wine in a café on a cobbled Parisian street, no matter where in the world it is that you tucking into some heavenly French food. 
Travelling to and from Kuala Lumpur is made easy by the number of express buses that take you destination quite conveniently. You can book these bus tickets online from a recommendable portal called redbus Malaysia.
These two restaurants in Kuala Lumpur will suffice your list irrespective of whether you love the cuisine or not.
Lafite: This restaurant tops the list for fine dining restaurants in Kuala Lumpur. its tranquil and warm lighting lift the delicate French dishes to another level altogether. And you have an extensively wide array of wines to choose from to complement your dinner. Signature dishes that you must definitely try include crayfish spaghetti timbale and fresh oysters and smoked salmon.
Bistro a Table: It doesn't get more classic French than this. It may not be a fine-dine place, but the homeliness of the place will transport you to Paris in an instant. The coddled maple syrup egg is a comfort food you will begin to yearn for at every other place you visit.