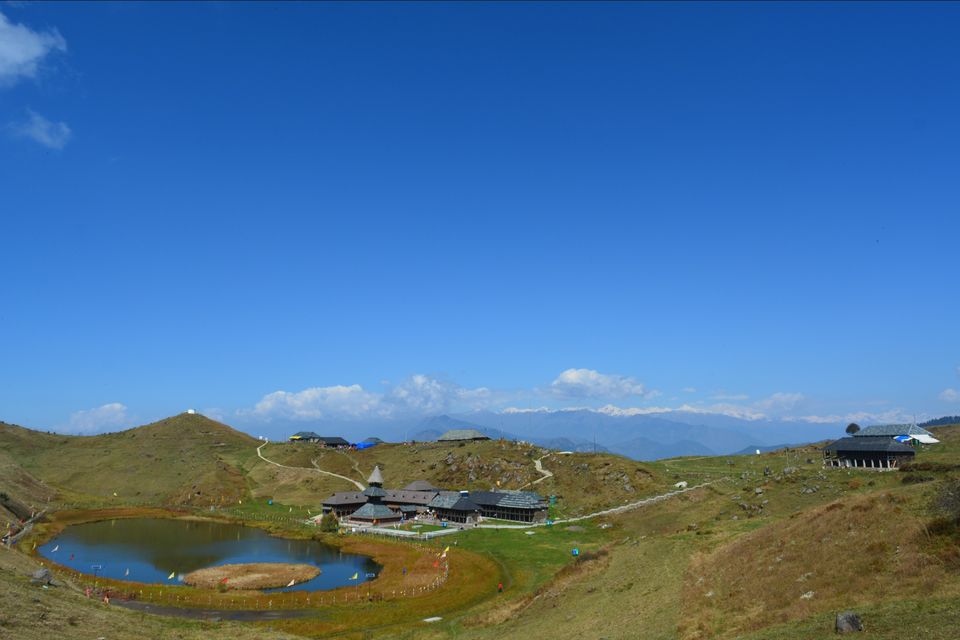 Delhi to Mandi
Summer was gradually withering away from Delhi but still there was no chill and freshness in the dull air of Karol Bagh. I was bored to hell and I knew where to head to. Yeah, you guessed it right, of course, mountains. Born and brought up in Mandi and Kullu in Himachal pradesh, mountains have always been close to my senses. But I didn't want to go straight to home. Suddenly an old offer popped up in my mind, an offer extended by my friend Uday to come to Mandi and go to somewhere together. I ringed him up and he seemed more excited than me. I forgot to mention that it was about 5 in the evening. I packed my backpack and headed straight to Kashmere gate. The HRTC bus that I boarded took me to scenic town of Mandi by 7 AM on Friday.
I headed to his room on Tarna hill, he is an employed man so he got ready for office while I took a nap. We planned to head to Parashar in the evening. We hired a cab and reached Parashar by 6 PM driving through IIT Mandi and beautiful hills of Kamand and Katindhi. We had already booked the beautiful forest rest house in Parashar, we checked in. It was very cold, especially for me as I came from Delhi. I pursued him to go on a walk around the rest house. A dog joined us. It was off season in Parashar so there was very less crowd. The feeling of walking amidst grass pasture with mountains overlooking, gusts of cold wind whipping the face muscles and a dog following in moonlight can't be described in words. We reached a place to take good look of hills around. The valley down was glittered with house lights, a classic scene of any mountain settlement. After an hour, we came back, had our dinner and went to sleep.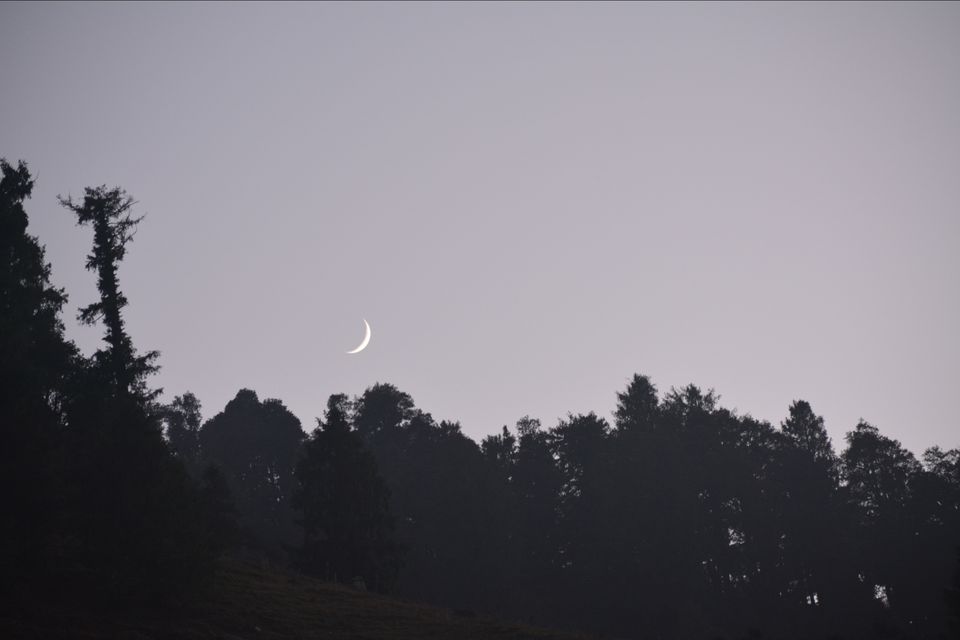 Wake up, it's already 8:30, Uday was shouting at me. I opened my eyes, Uday was ready. I got up, the window by the side of bed was giving a charismatic look of elegant shivaliks in front in a serrated formation. I got ready and we went downstairs for breakfast. My favorite paranthas. A retired naval captain and his wife, a budding wildlife photographer and an advocate in his 60s were our companions on the breakfast. The dog was still sleeping beneath our bench as if he owns the place. We inquired about nearby places and decided to trek to Tunga mata temple about 3-4 hour trek from Parashar. First, we went to scenic temple of Parashar Rishi built in Pagoda pattern. It was more beautiful than I expected with the lake nearby giving it a divine look. My friends describe me as a non religious person if not atheist but there was something special in the aroma of the temple which was filling the void in my soul gradually. Sitting on it's premises, I pondered over many things till Uday shook me to wake up. We had a long way to go and it was already 12:30 so we got up, prayed to Parashar Rishi and started our journey to Tunga Bhagwati. The trek to Tunga is not well marked, a man told us to climb on the forested hill till we find a frail trail which will take us to Tunga. But finding the trail was a mounting challenge for us. We kept going up remembering our college days. Uday exclaimed, I think we are going nowhere, there is no trail here. There was no fellow trekker on the way to ask directions except some rhesus macaques who were least interested in Homo sapiens at the moment. We continued going up and found some trail. The way till now was studded with small lakes, beautiful pastures, deodar trees and fresh mountain air. We continued to go up and down following the trail. Suddenly Uday heard something, he waved at me to stop and listen. It was probably a roar. Uday claimed it to be a bear while I was still pondering. Uday then changed the bear with leopard. We continued to walk till the trail bifurcated. Left or right, may be right is right, I said in a voice which surprisingly convinced Uday. But to our dismay, right was wrong and it led us to a rock cliff. We decided not to go back and instead going up through small bushes as the other trail was also heading up. Finally, after a steep climb, we were back on the trail and after 2.5 hours of wonderous journey, Tunga temple was in our front. We walked around the place, talked to the priest and people around there. There were many people there. We found that it was the day of Deuli. Deuli means day when Gods meet, it was the day when Lord Ganapati in his palanquin was coming to meet Goddess Tunga. Chandrakhani pass, Bijli mahadev, Indrasan peak were all visible from Tunga. It was a scene which made me forget all the troubles and hiccups in the life. We didn't plan an overnight stay at Tunga so we had no sleeping bags and we couldn't stay to witness the Deuli. We decided to trek downhill to Jwalapur village. We reached the village Pub after a 1.5 hour downhill walk through deodar forest. From there, a taxi took us to Panarsa from where we boarded a bus to Mandi and reached there by 8 in the evening.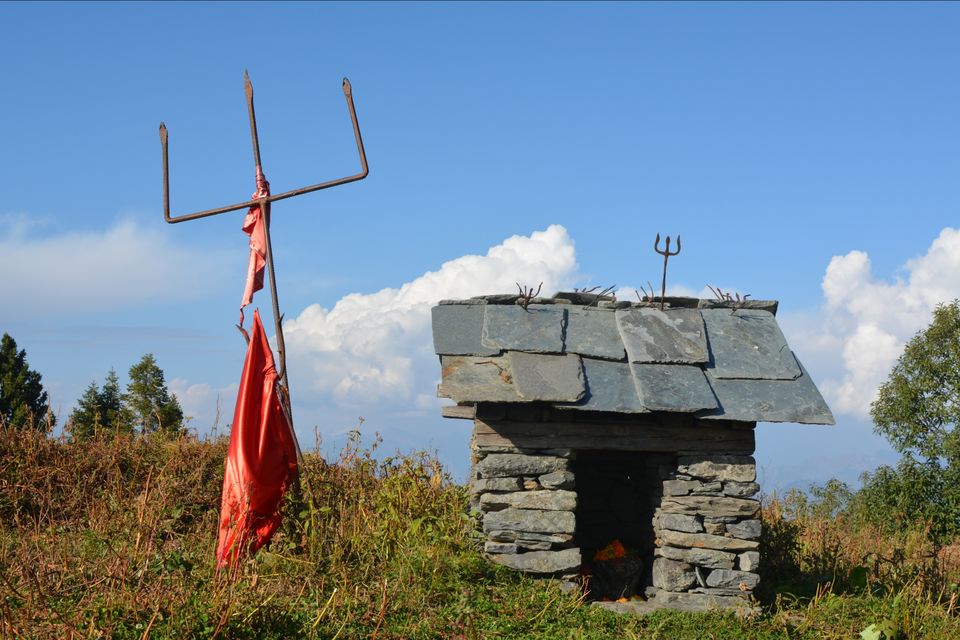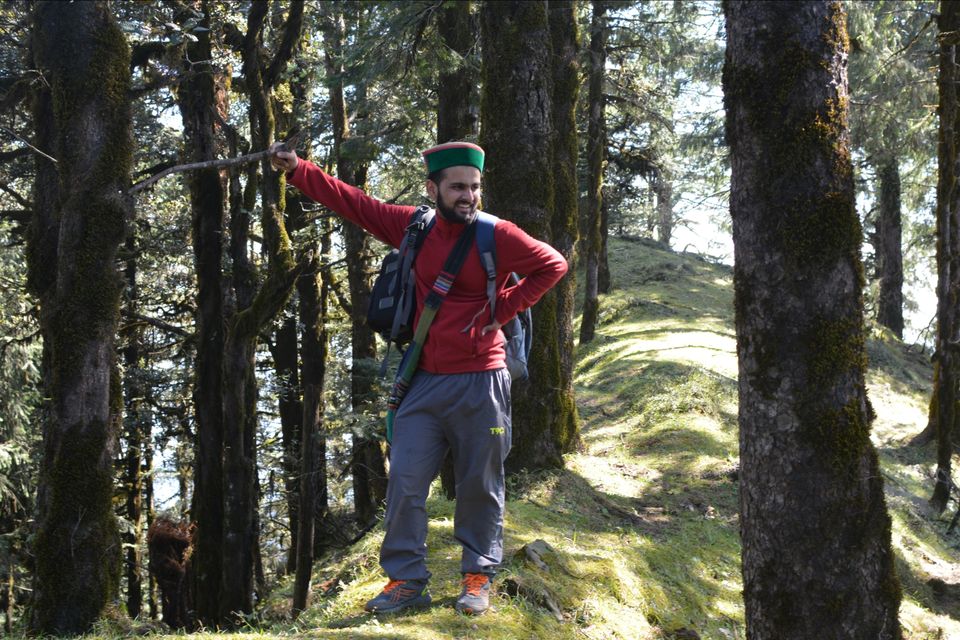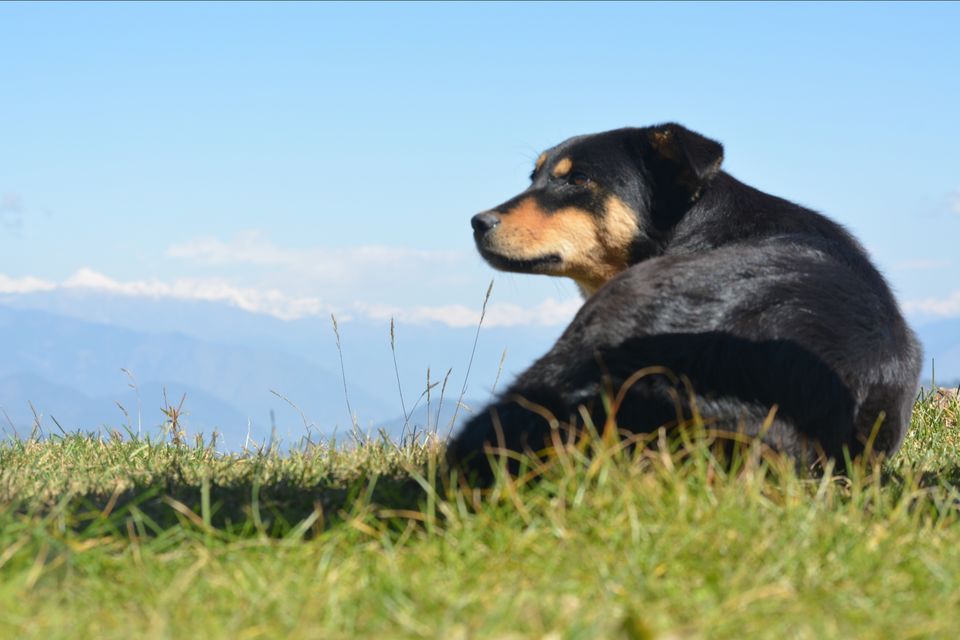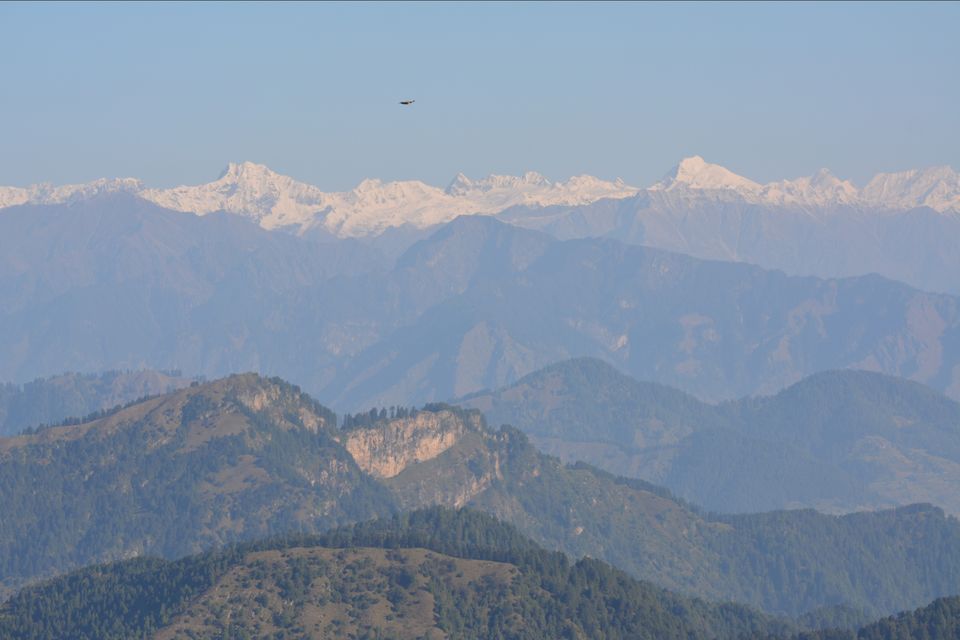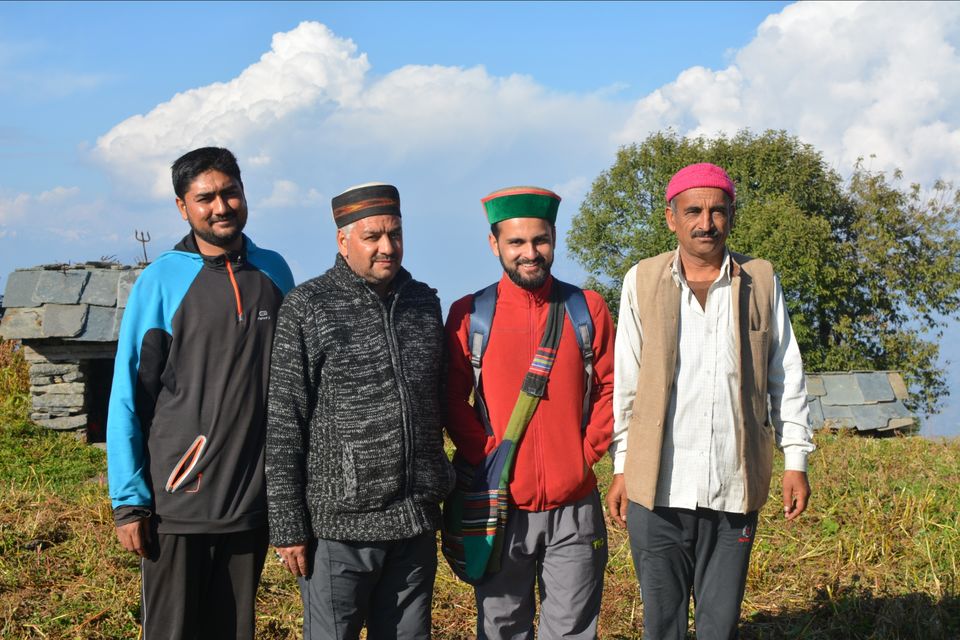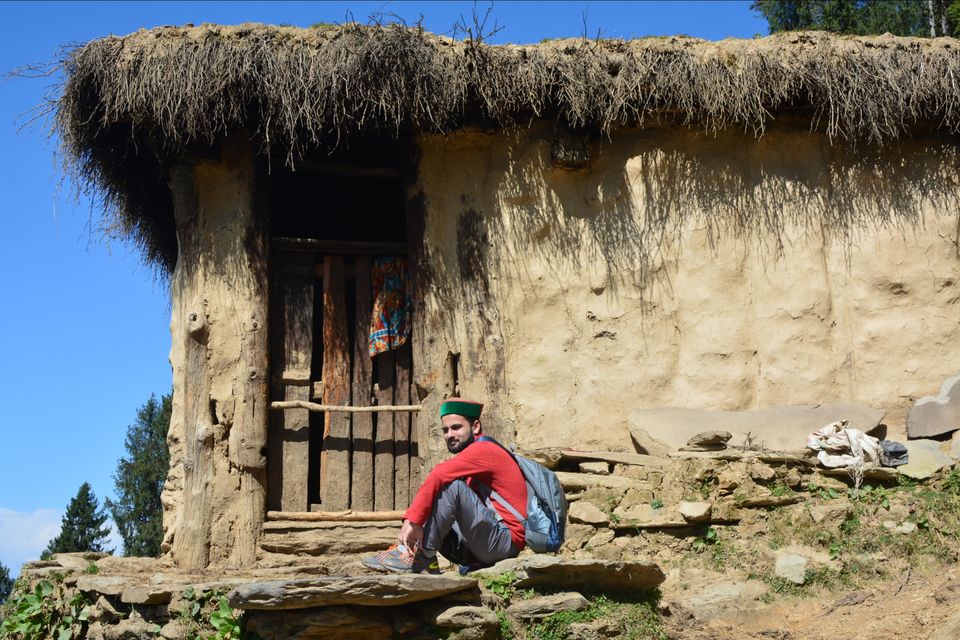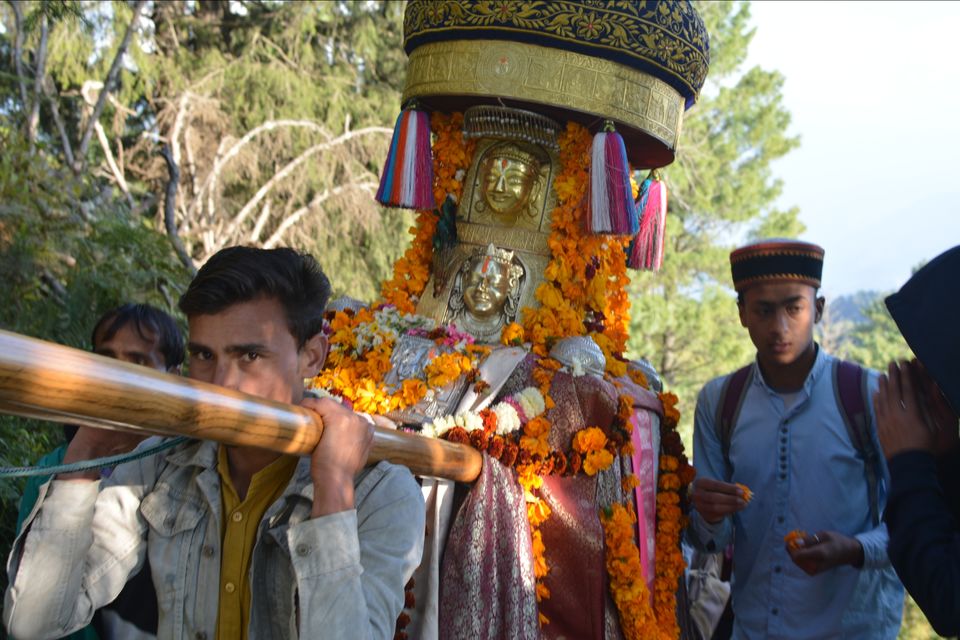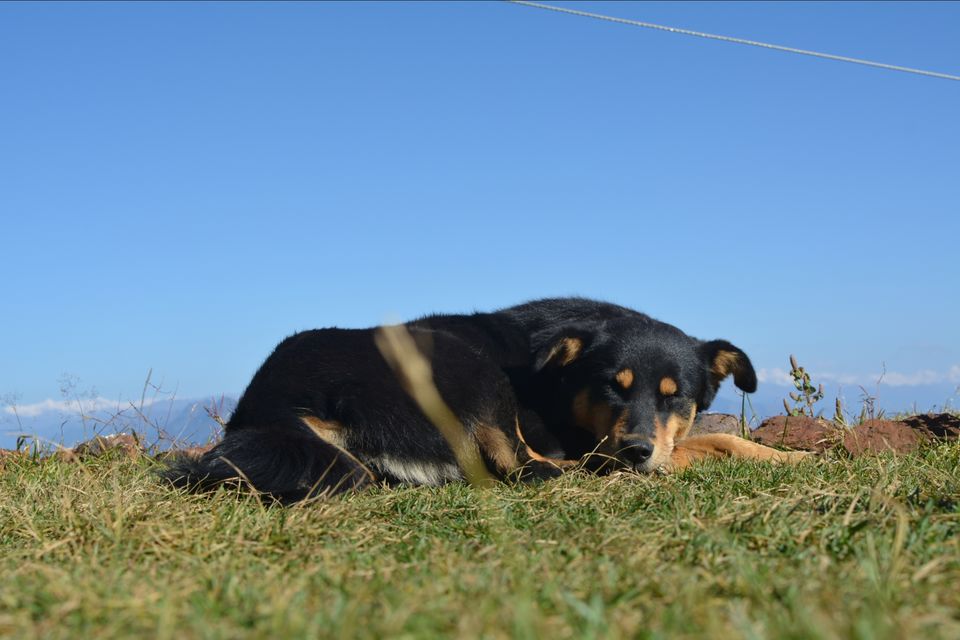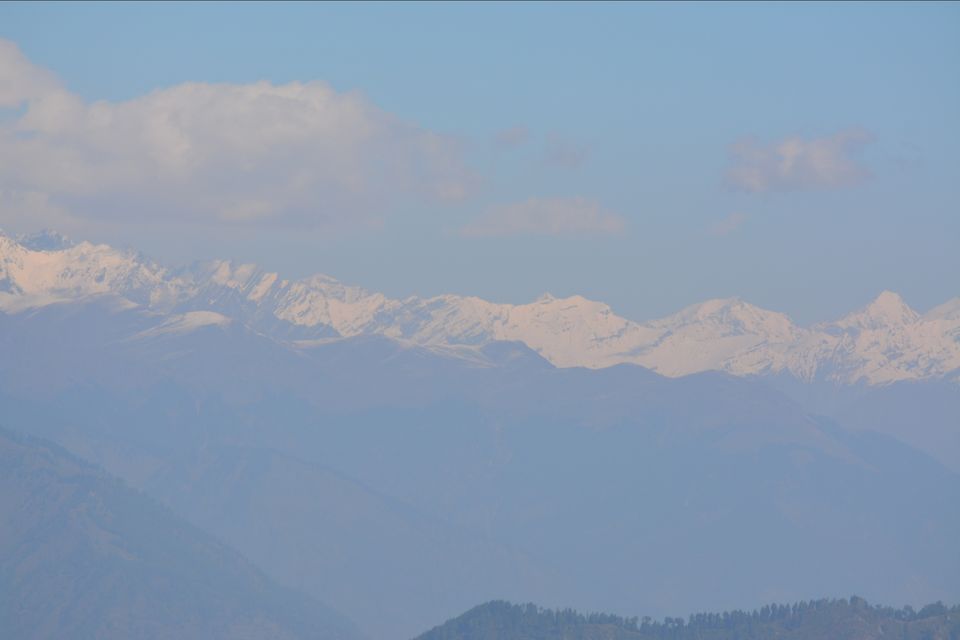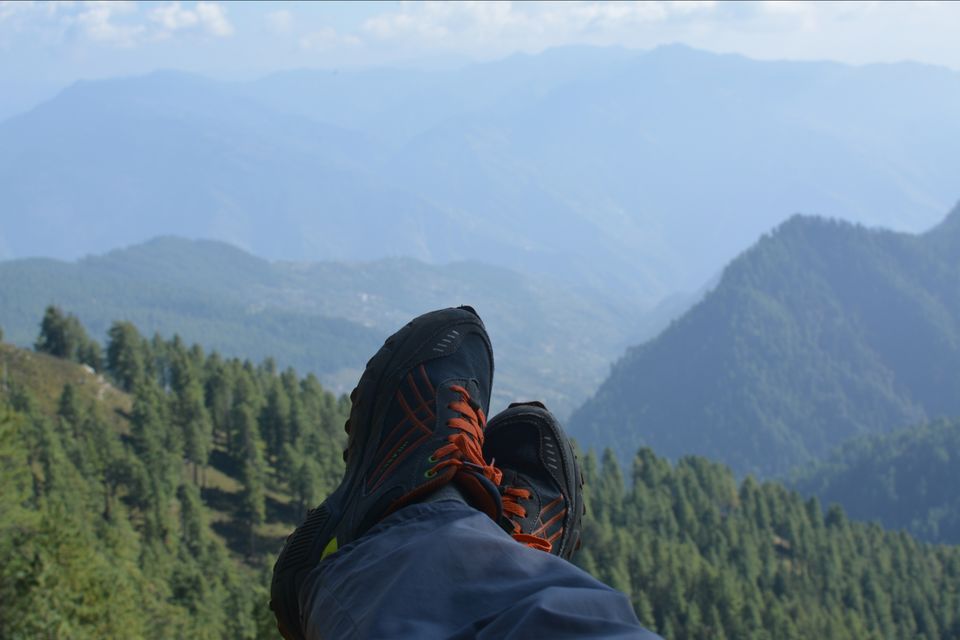 In the morning, I went to my home in Kullu and narrated the whole trip to my mother. She just said one thing, the dog which followed you was sent by Lord Parshar. I smiled.