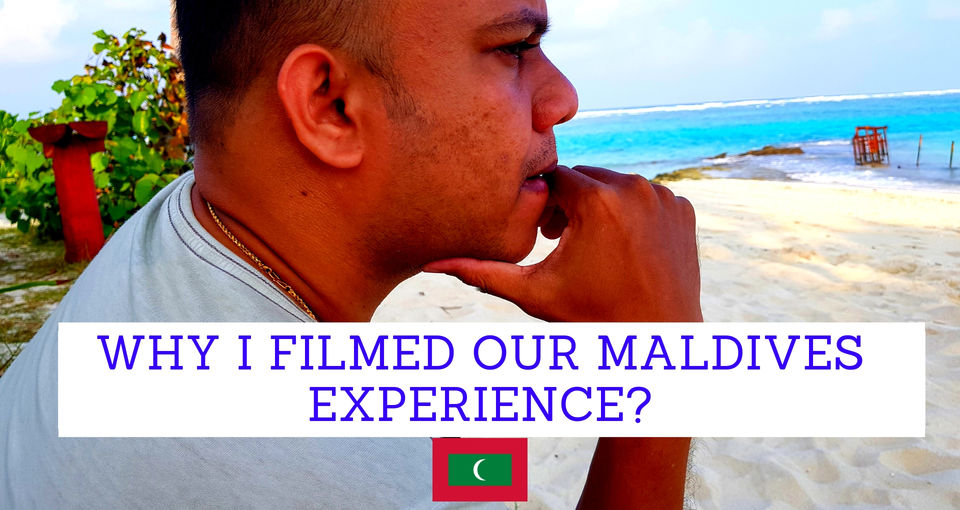 Hello Viewers We went to #Maldives during Jan 2019 to celebrate new year & 1st birthday of our son (Ayaan) to the country of islands Maldives.
In this video I explained why I thought of shooting our Maldives travel experience, I use to see Maldives photos on web before 6-7 years and I felt in love with the natural beauty of Maldives.
But being a working professional I always failed to plan for Maldives looking at the expensive budget. The package from any travel agency was nothing less than 1-1.5 lacks INR, for me investing 3 lacks for Maldives tour with family was only possible in my late night dreams.
Then I carried on my research on Maldives and from lot of blogs and videos I found that 95% travelers came to Maldives and preferred to have a luxury tour like travelling on speed boat which is 100 USD per ride and staying at a water villas worth 150 USD per night, this was not a tea bag for my cup as I always prefer to plan my itinerary on my own considering my budget.
Coming to the left over percentage of travelers who were actually backpackers traveled and solo travelers to Maldives, they were superb as they managed their cost fabulously by camping on the beach, sleeping as the football ground.. but but but in my case it was not possible as I am travelling with my wife and 1 year kid.
So coming to the point in my next videos I will show if someone is planning for #Maldives with their #family within a certain #budget, ignoring #water villas and exploring the local #Maldives, ditching the #speed boat and opting the local ferry like the localities, managing cost of food, what to bring while coming from #India.
Its not east for anyone to hold a camera along with luggage at the sandy roads.... it actually means I have put lot of efforts for these videos so please watch my videos and LIKE , COMMENT , SUBSCRIBE & SHARE the videos.
Summary - https://youtu.be/L-fF81t2jXc
Previous Videos Series -:
Cambodia Chapters - https://www..com/watch?v=beDhbxup7Fg&...
Munnar Chapters - https://www..com/watch?v=TVKDQONa9H8&...
Sri Lanka Chapters - https://www..com/watch?v=sdPBA24rvWw&...
Gadgets and application used for video -:
Phone - https://amzn.to/2CkDo6z
Action Camera - https://amzn.to/2H7KfG2DSLR
Camera - https://amzn.to/2CnFhPR
Editing Software - https://www.wondershare.com/
Thumbnail Editor - https://www.canva.com/
Follow me for travel updates -: