It was a Saturday , A weekend again :D
We a bunch of friends hopped the local from Shivaji Nagar , Pune and reached Lonavla early morning at 7 AM . No idea of how to reach Rajmachi Fort.
Did our breakfast in Station , and after lot of bargaining got hold of 2 Auto-Rickshaws wala.
Now, comes the FUNNY PART --
Auto wale dropped us somewhere and told us we have to walk beyond this point as they can't take their Auto beyond this point . We said ok - and started walking and OH ! MAN - they FOOLED US .
We kept on walking for almost 10 Km's with no sign of any Human Being , IN addition Rain was like a cherry on top of it. Got hold of an Wood Cutter in middle and asked him Where is Rajmachi Fort - Surprisingly he told us just keep walking on this path .
After Walking for almost 2-3 hrs , we reached that point to which vehicles were actually allowed - which we were told was the point where auto wala guys left us.
And , at last we reached the point from where we needed to climb the fort - and It was raining heavily so we can't make it to fort and have come back down ( P.S. there wan't any energy left in our legs - all swollen )
Now we reached back to the base by 5 PM- had some Maggi , Vada Pav. Saw a Sumo asked him if he can drop us at station and no bargaining at this time .
And he dropped us to the station from whole different route from where vehicles can come easily even the Auto.
Reached home - and slept whole Sunday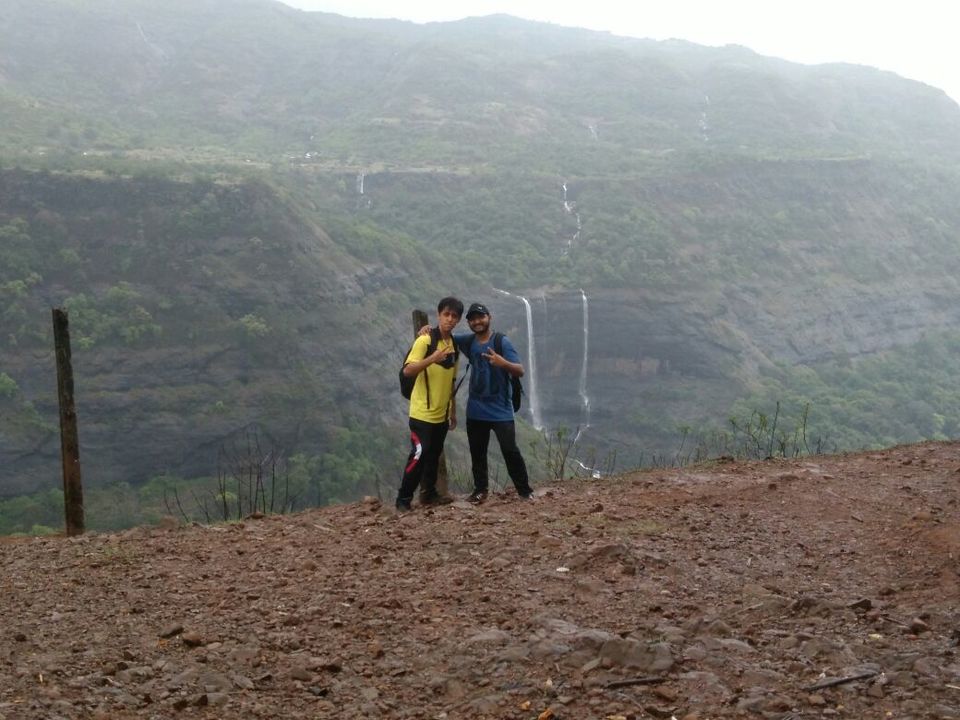 Clicked just from the point where the fort was started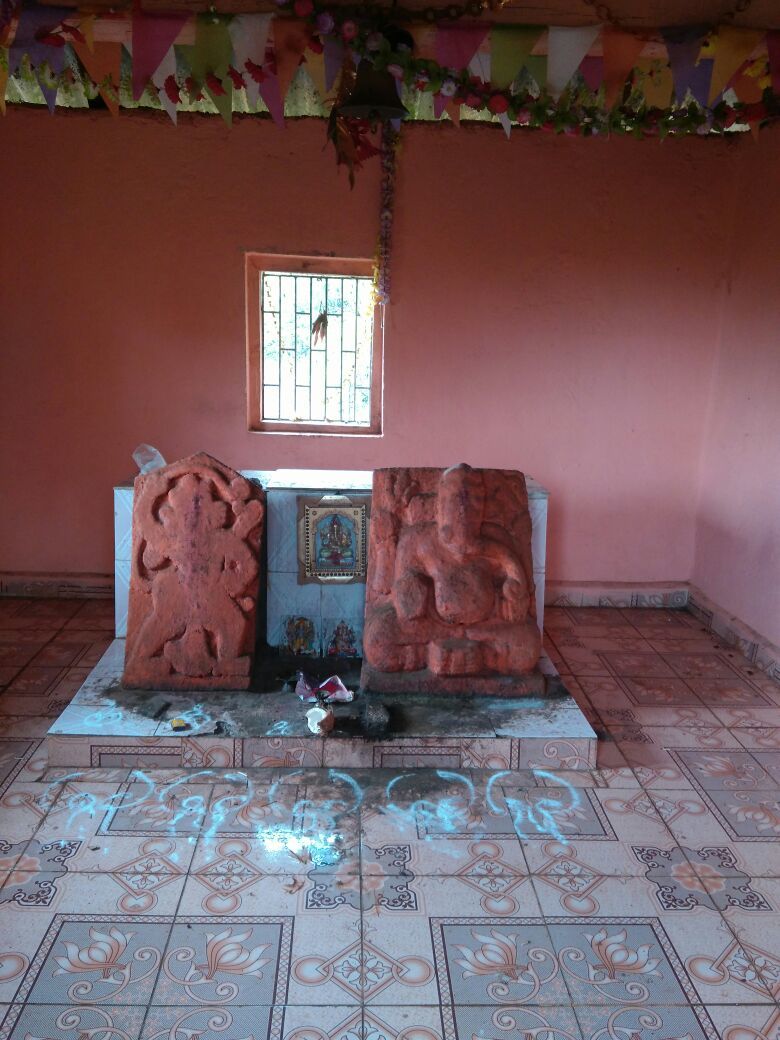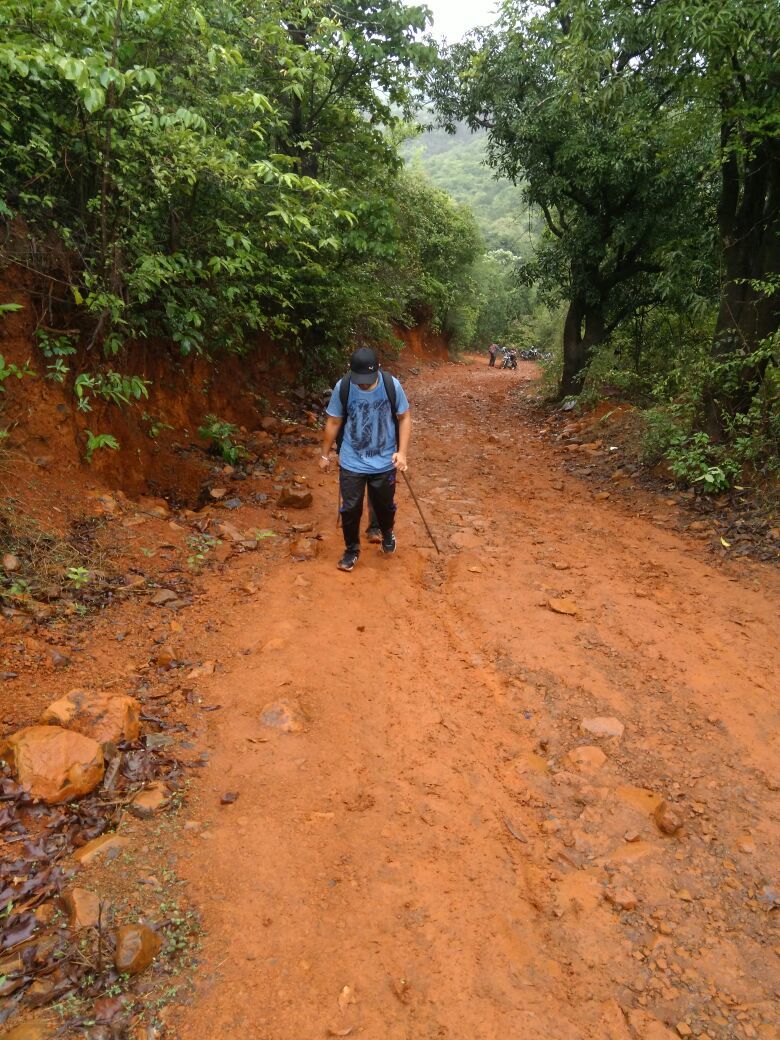 An Amazing route for off-roading - Sadly i was not having a bike at that time.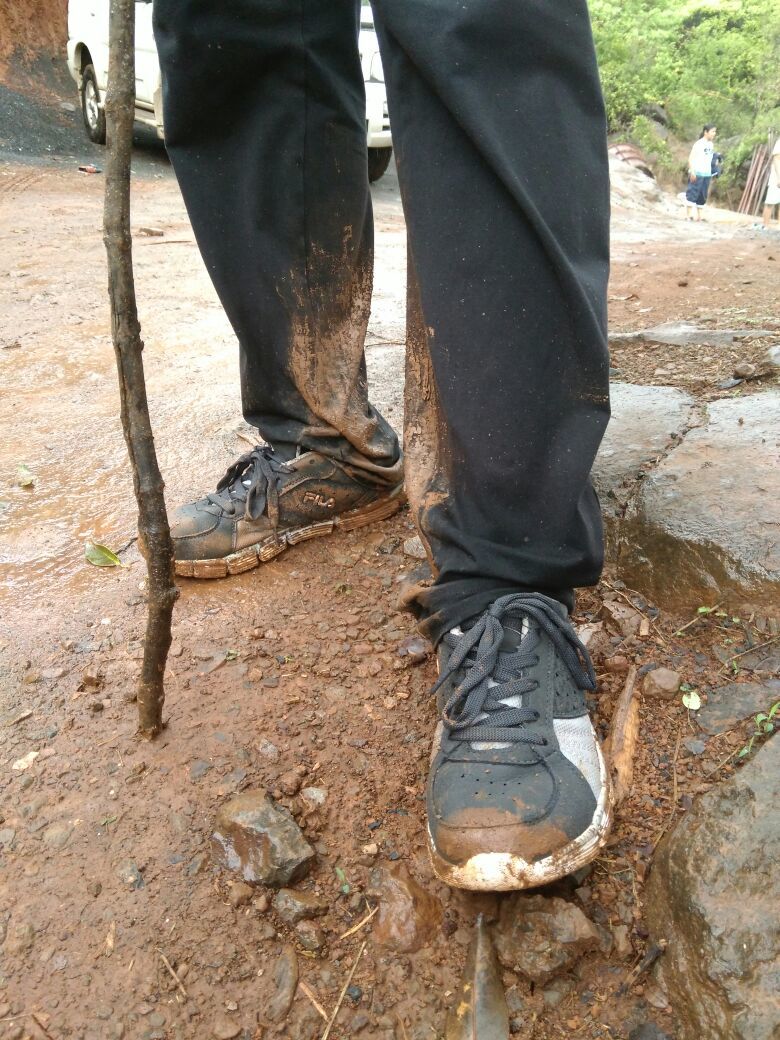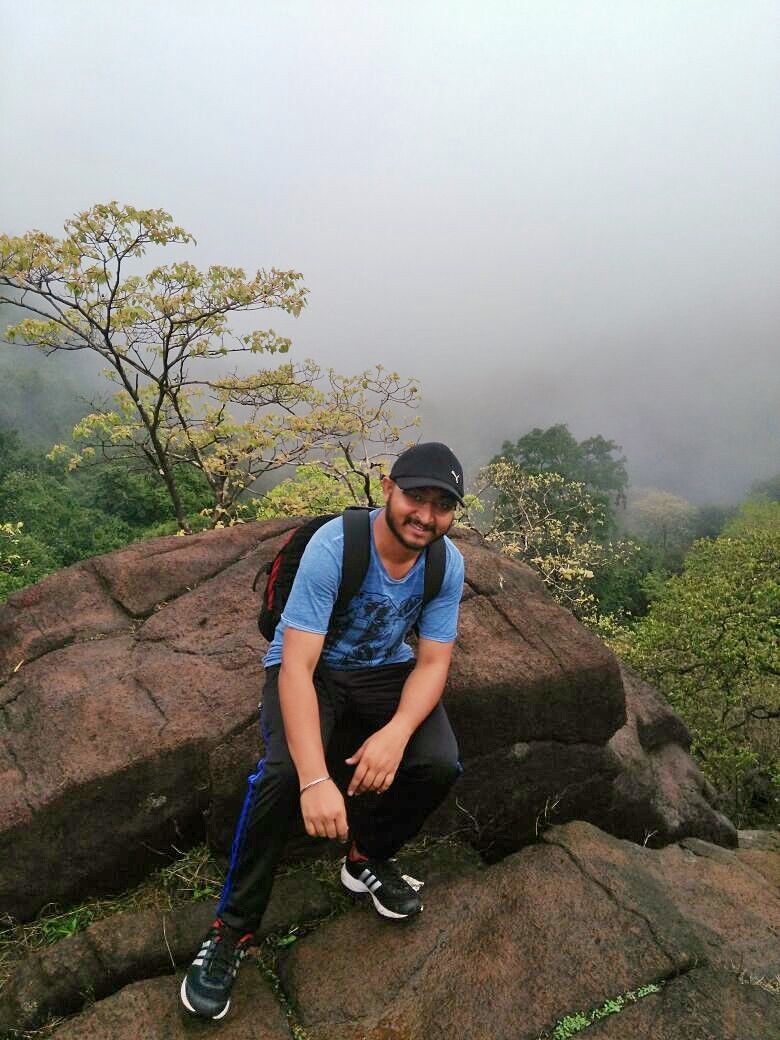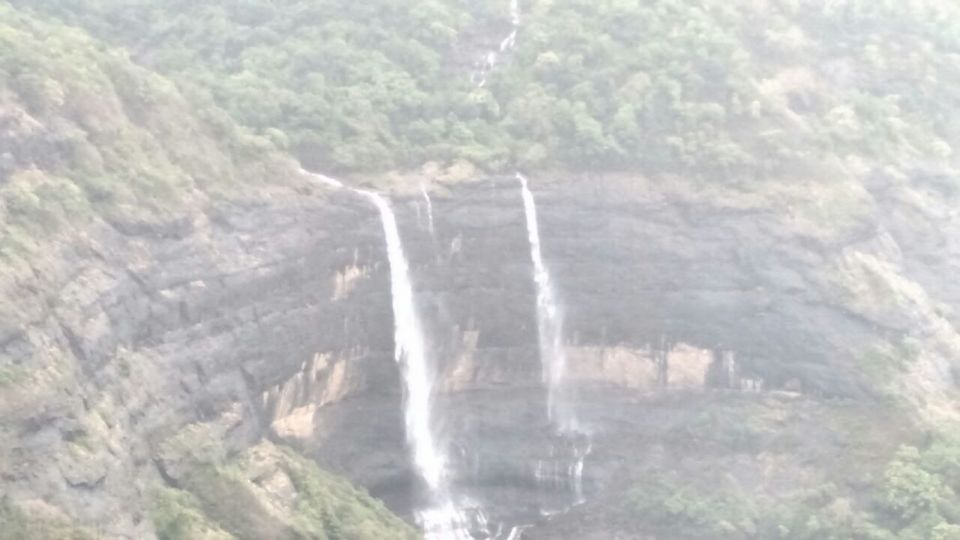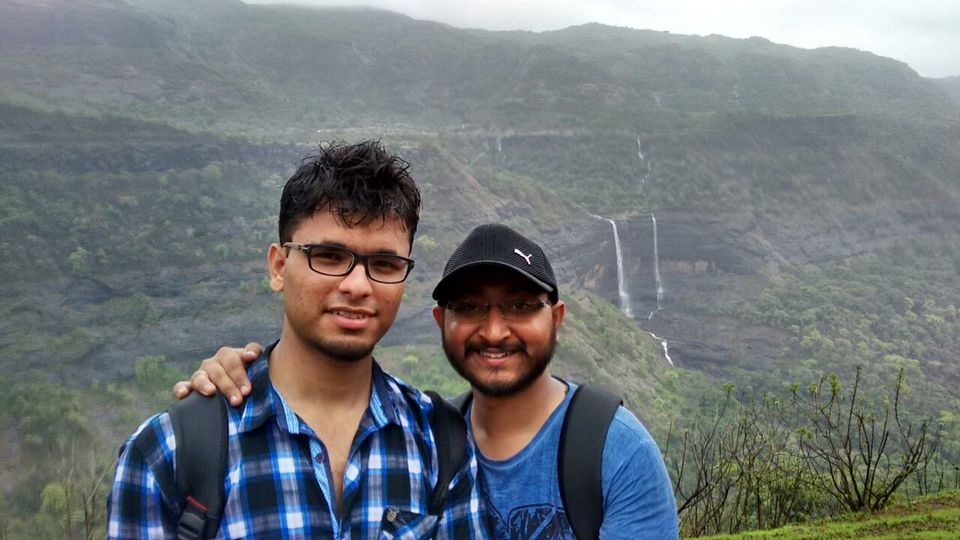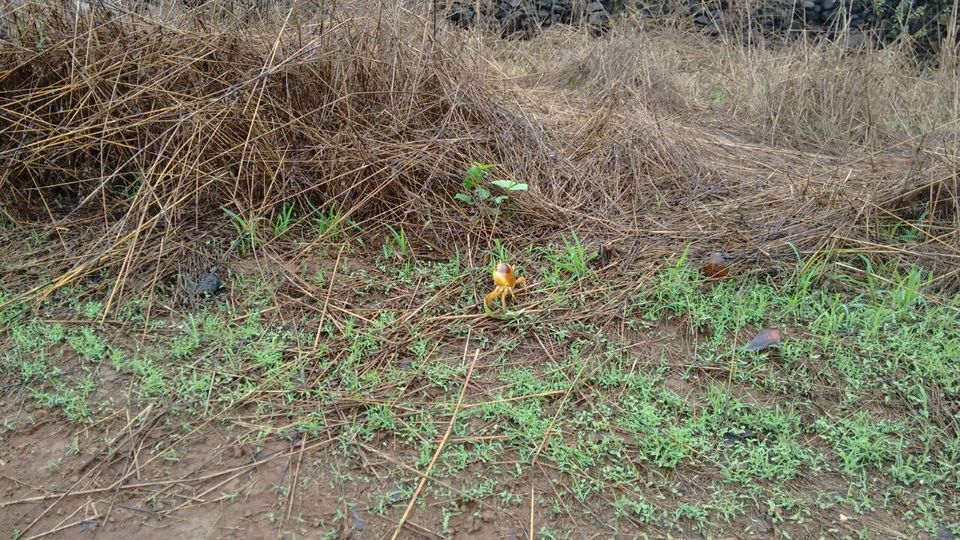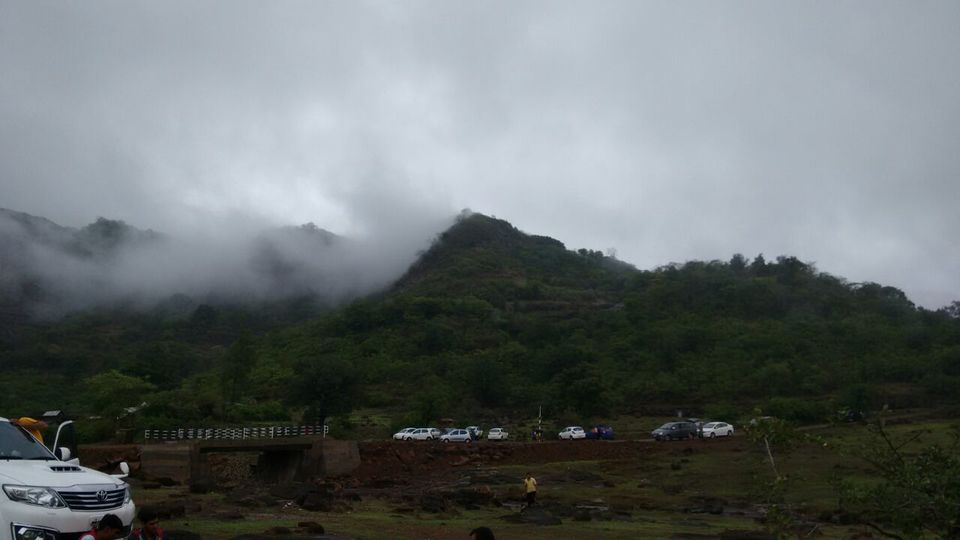 This was the actual point - The Base - we had to walk for around 12Km's to reach here.