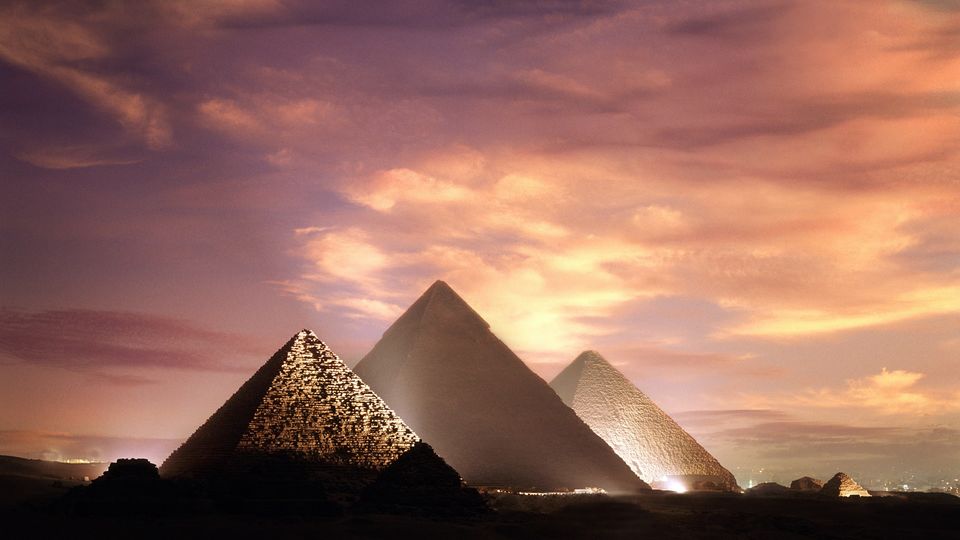 To be continued….
10. The Eiffel Tower (France)
The Eiffel Tower is not only the world's most-visited paid monument, but also its most valuable at $561.9 billion, according to a 2012 report, making it a crucial cog in the French economy and one of the most beloved sites in Europe.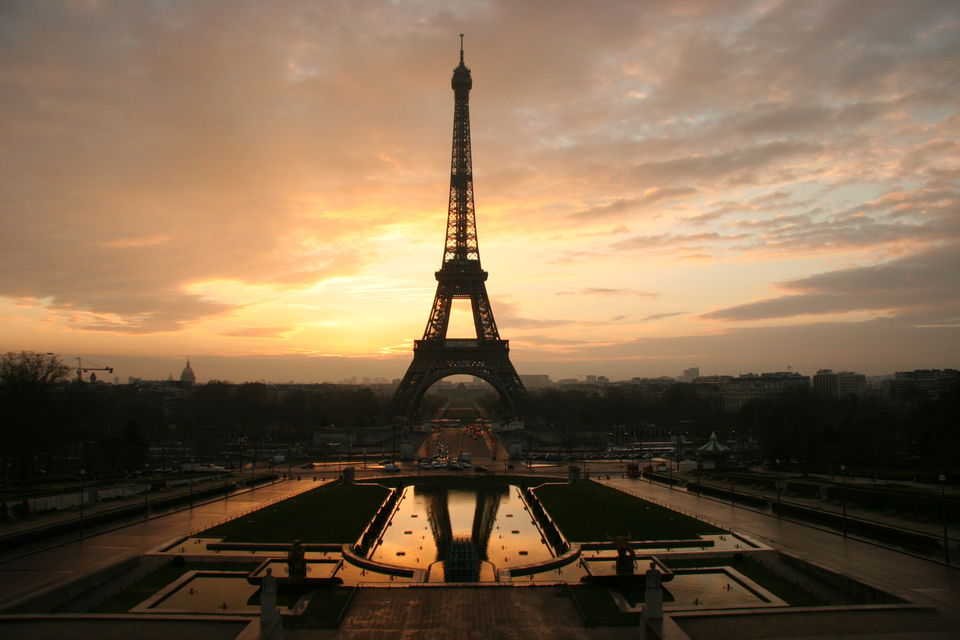 Credit: www.torrentfreak.com
9. Yellowstone National Park (USA)
The Yellowstone National Park is world's first national park built in March 1872 by U.S. President Ulysses S. Grant. The wild plains of buffalo, bears, wolves and elk and the extraordinary natural art gallery of geysers, hot springs and scorched, bubbling earth makes it the most fabled spot on the U.S. map, and a Mecca for outdoor enthusiasts, who gush over its flora, fauna and geothermal unpredictability.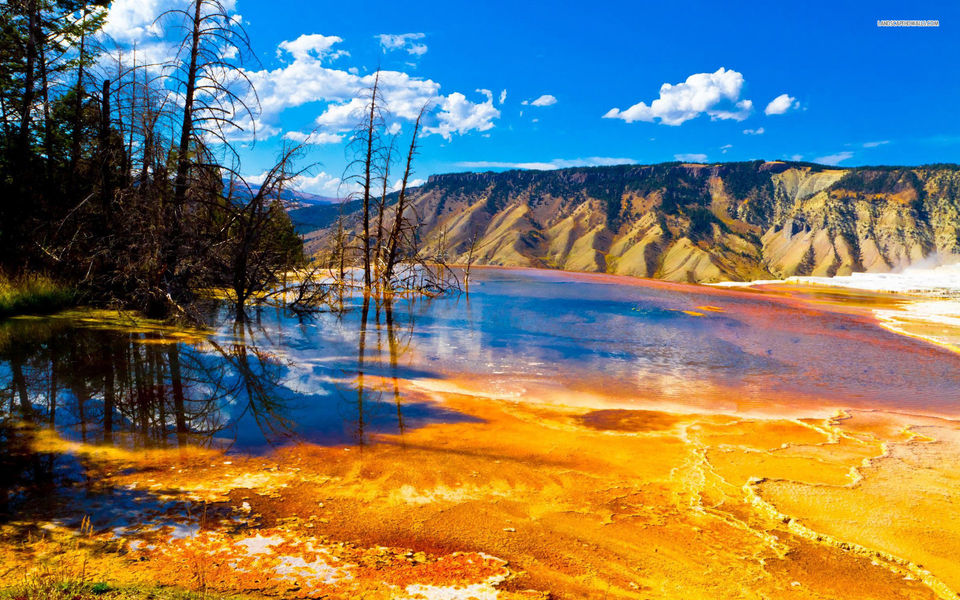 Credits: www.photographywallpapers.bigbangfish.com
8. Bora Bora (French Polynesia)
The Ferrari of exotic locales, dripping with luxury and dotted with glass-bottomed bungalows that boast endless vistas of aquamarine sea and jagged volcanic peaks. Bora Bora is a dream that comes with a hefty price tag, but the location of this Society Island of French Polynesia, smack dab in the middle of the vast Pacific Ocean, ensures that you leave all your struggles and your cares thousands of miles away.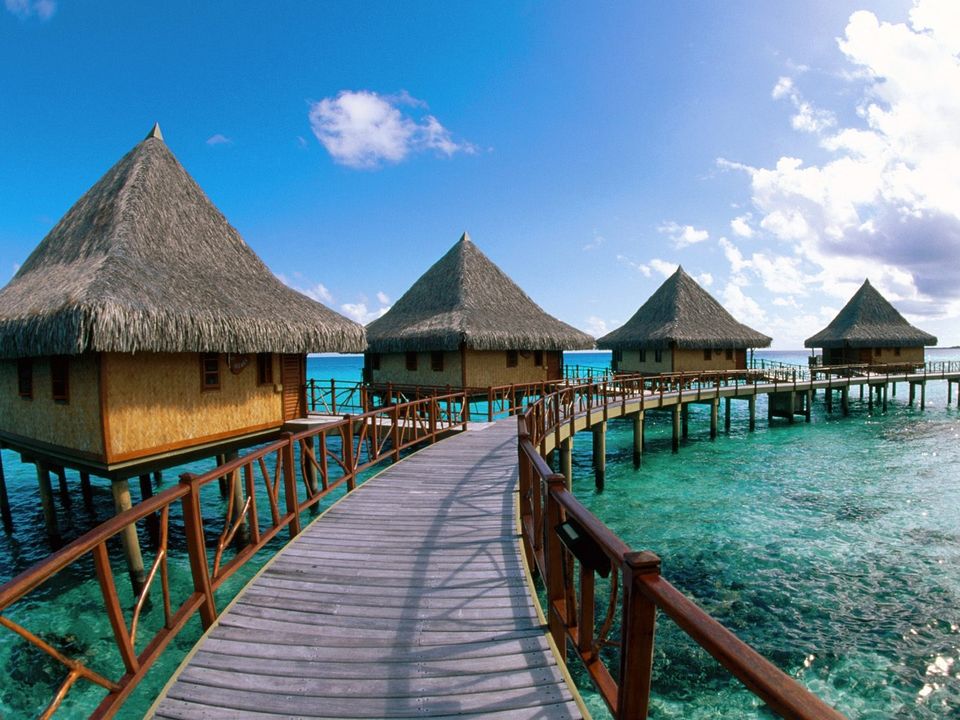 Credits: www.cheapvacationholidays.com
7. The Sistine Chapel (Vatican City)
The Sistine Chapel is so renown that it attracts as many as 20,000 tourists each day, who line up to take a peek at the world's most visited room. Four years in the making, Michelangelo's interpretation of some of the Old Testament's most powerful stories -- three each from the creation, the fall of Adam and Eve, and the story of Noah -- has become one of the iconic sets of images in Western art.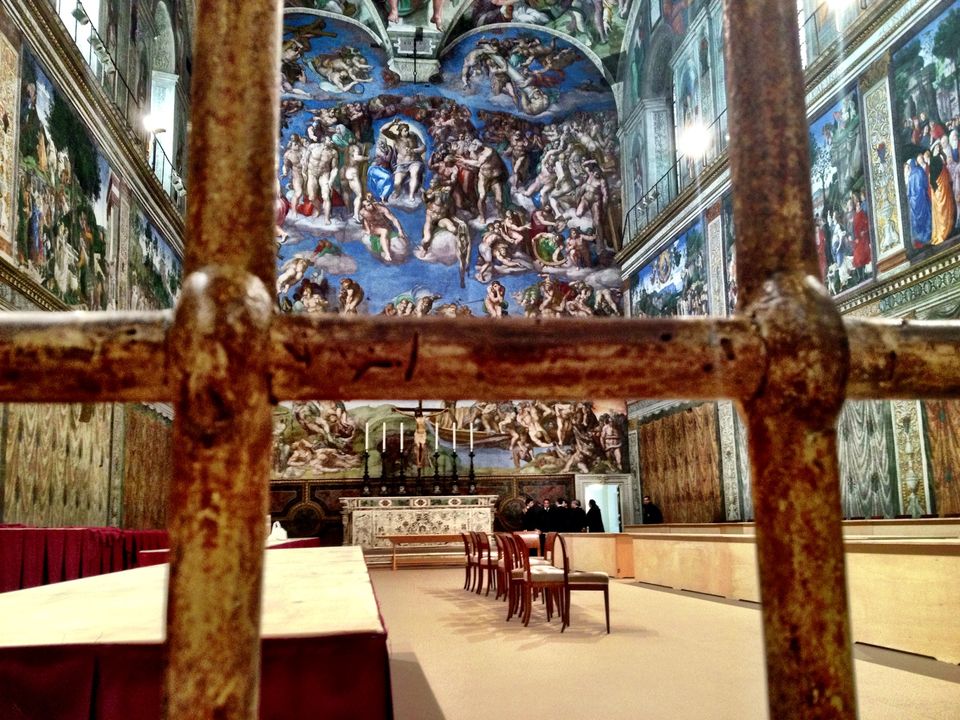 Credits: www.religionews.com
6. The Colosseum (Italy)
Rome's Colosseum remains the world's largest amphitheatre nearly 2,000 years after its construction, and a towering testament to the technological prowess of the Roman Empire. The structure, is now known less for its bloody "sports" and more for its giddy, camera-toting tourists.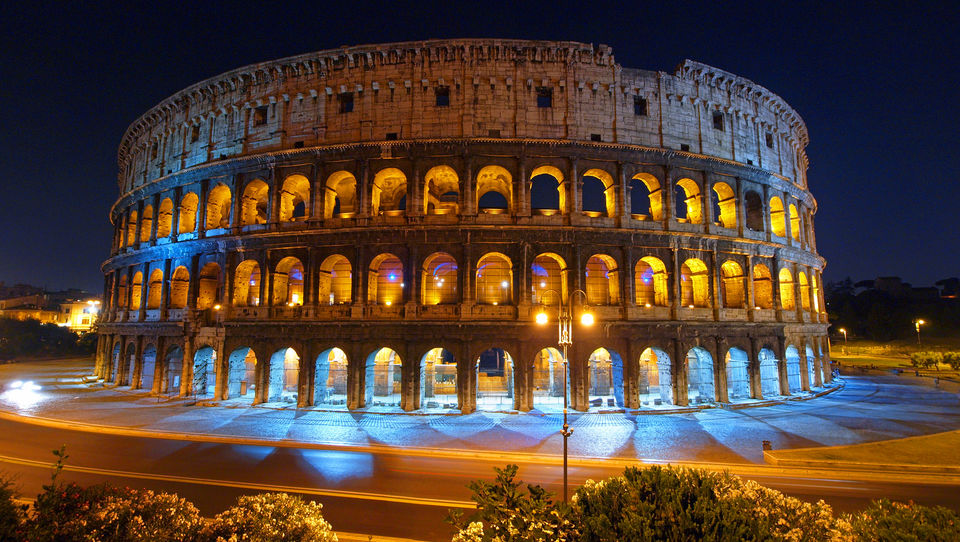 Credits: www.hdwallpapers.com
5. Great Barrier Reef (Australia)
The only living thing visible from outer space -- though it's best appreciated in person off the Queensland coast on one of the many dive trips or snorkel safaris. This massive underwater wonderland is composed of more than 2,900 individual reefs and 900 islands that house a whopping 1,500 fish species, 30 species of whales and dolphins, six species of sea turtles and more than 215 species of birds.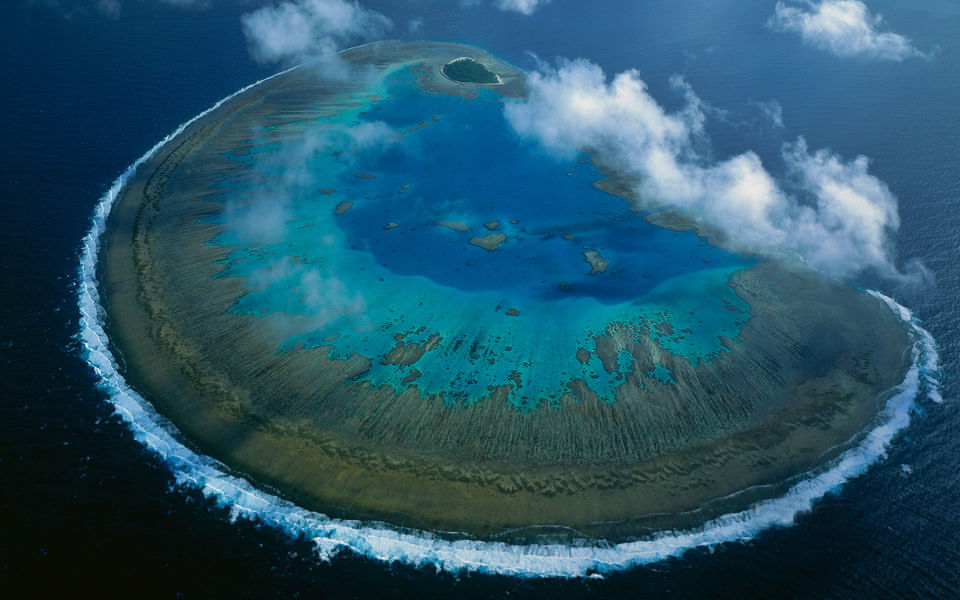 Credits: www.pre-tend.com
4. Pyramids of Giza (Egypt)
For modern day time travel, it doesn't get much better than this. These massive limestone beacons, and their guard cat, the Great Sphinx, are more than 4,500 years old (by most estimates) and still standing as the only surviving wonders of the ancient world.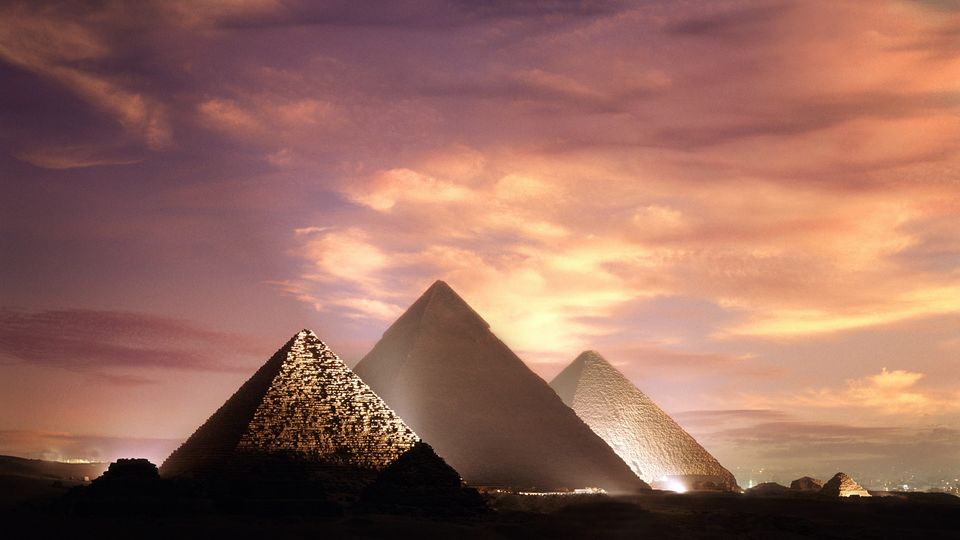 Credits: www.thousandandwonders.net
3. Grand Canyon (USA)
The formidable Grand Canyon is 446 river kilometres (227 miles) long, up to 29 kilometres (18 miles) wide and 1.6 kilometres (1 mile) deep, and its walls offer a striking mosaic of geological colours and erosional forms that could put any museum to shame -- particularly when the colours change at sunrise and sunset. A postcard-perfect vacation.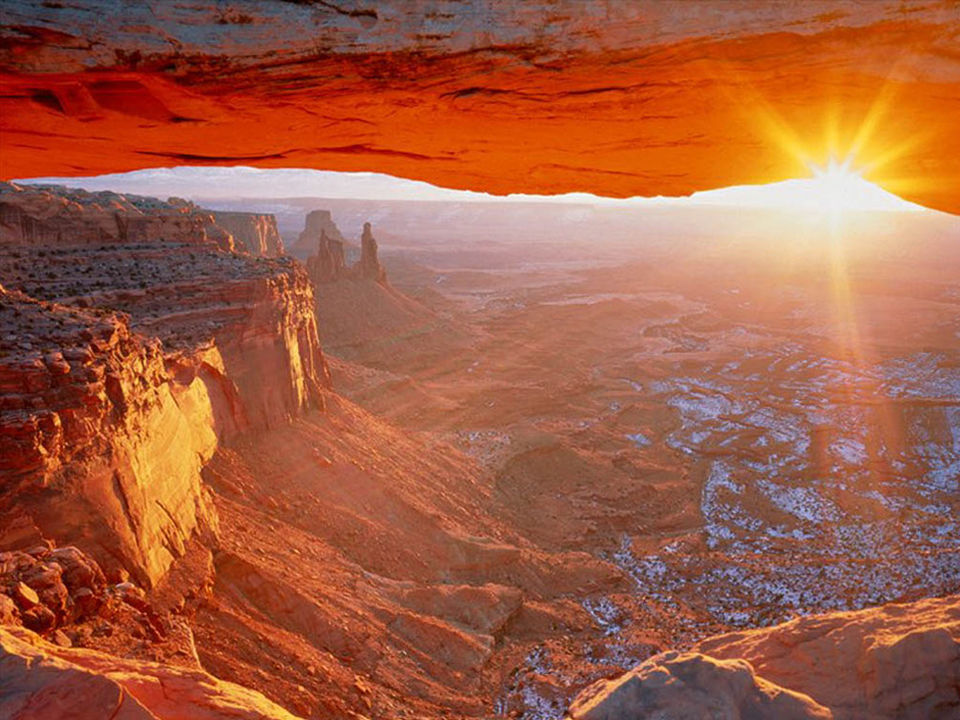 Credits: www.boomsbeat.com
2. Machu Picchu (Peru)
The once bustling Inca estate, abandoned and forgotten, is now busier than it's ever been, with as many as 2,500 visitors a day. The hike up to these pre-Columbian ruins (which lie at 2,430 meters, or nearly 8,000 feet above sea) is, quite literally, breath taking. And what you'll see from the top is a serene spot that's frequently shrouded in an ethereal fog and perpetually blanketed in emerald green grass.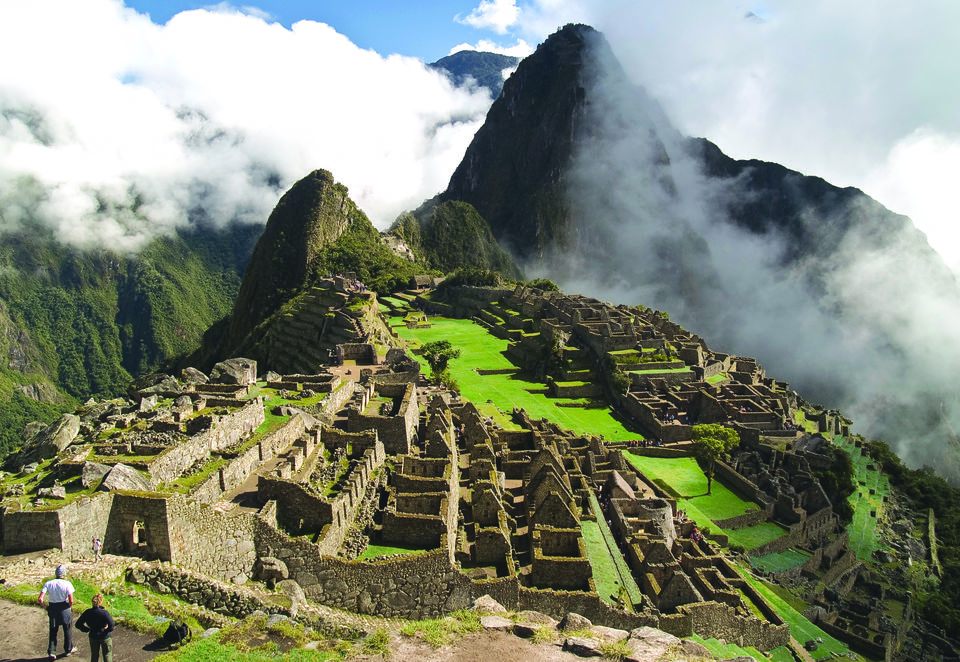 Credits: www.onthegotours.com
1. The Great Wall of China (China)
UNESCO stated that the Great Wall's, "historic and strategic importance is matched only by its architectural significance." The Great Wall of China is so grand in its scale that it snakes its way through the People's Republic, in various tangents, for more than 20,000 kilometres (12,425 miles). Though you'll have to cast your preconceived notions of a single wall aside, each of the many barricades that make up The Great Wall of China have their own stories to tell, and each offer a fascinating look at dynastic China.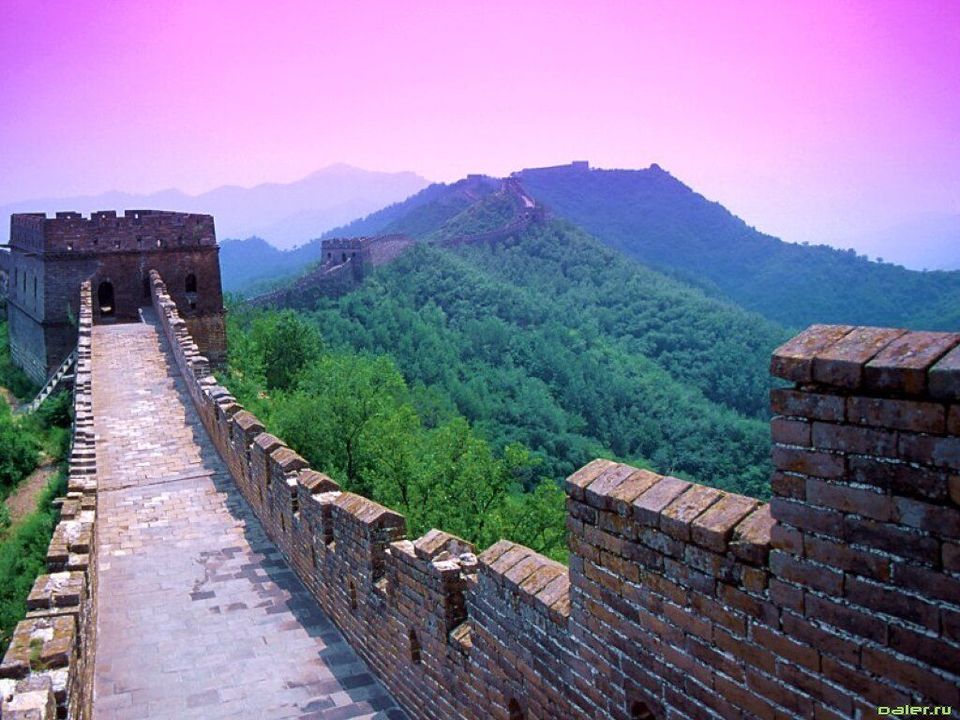 Credits: www.sites.google.com
(This article is inspired by a poll conducted on the readers of International Business Times.)

Happy Journey!