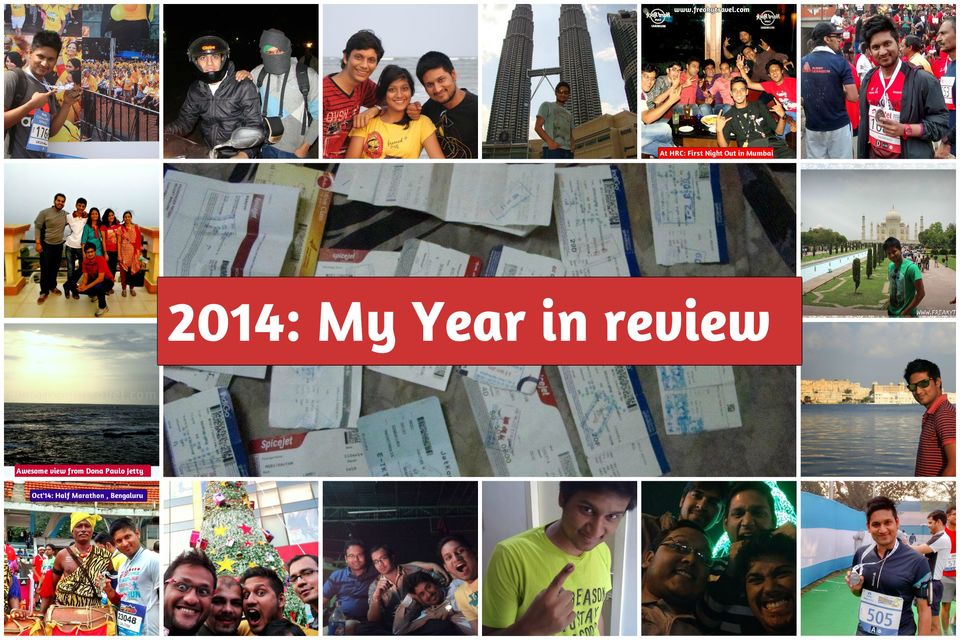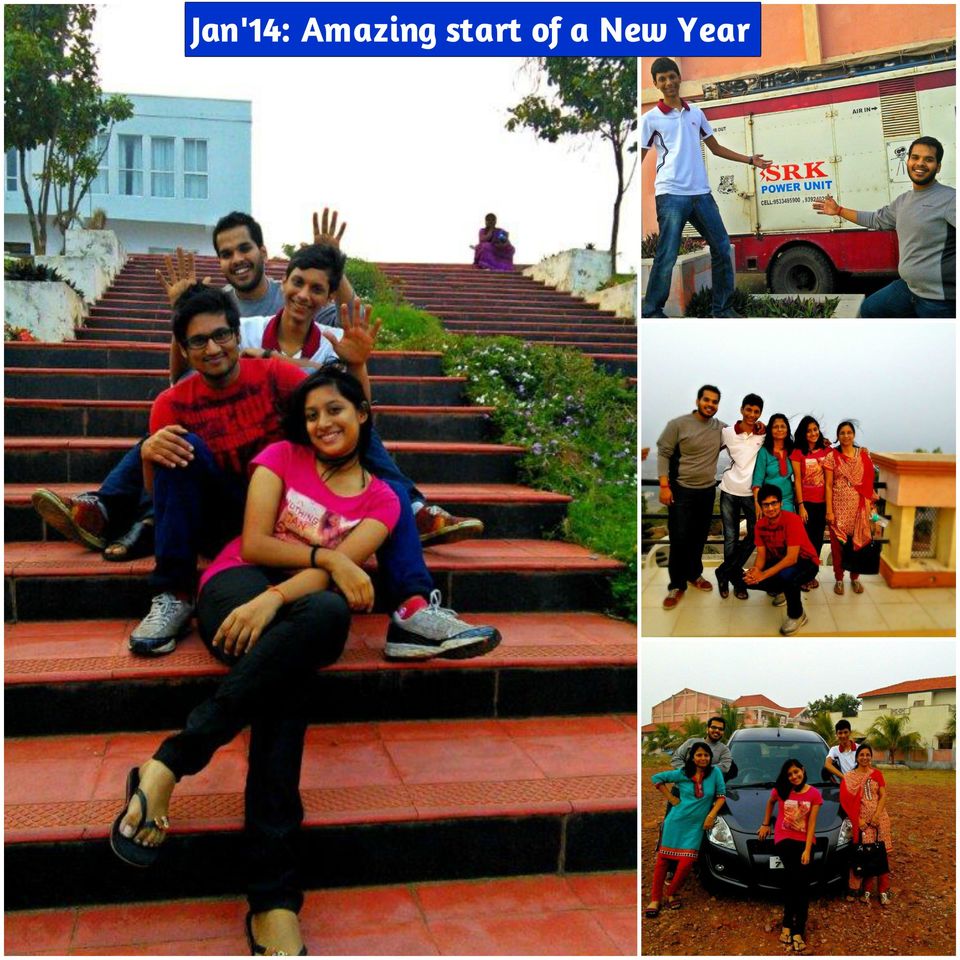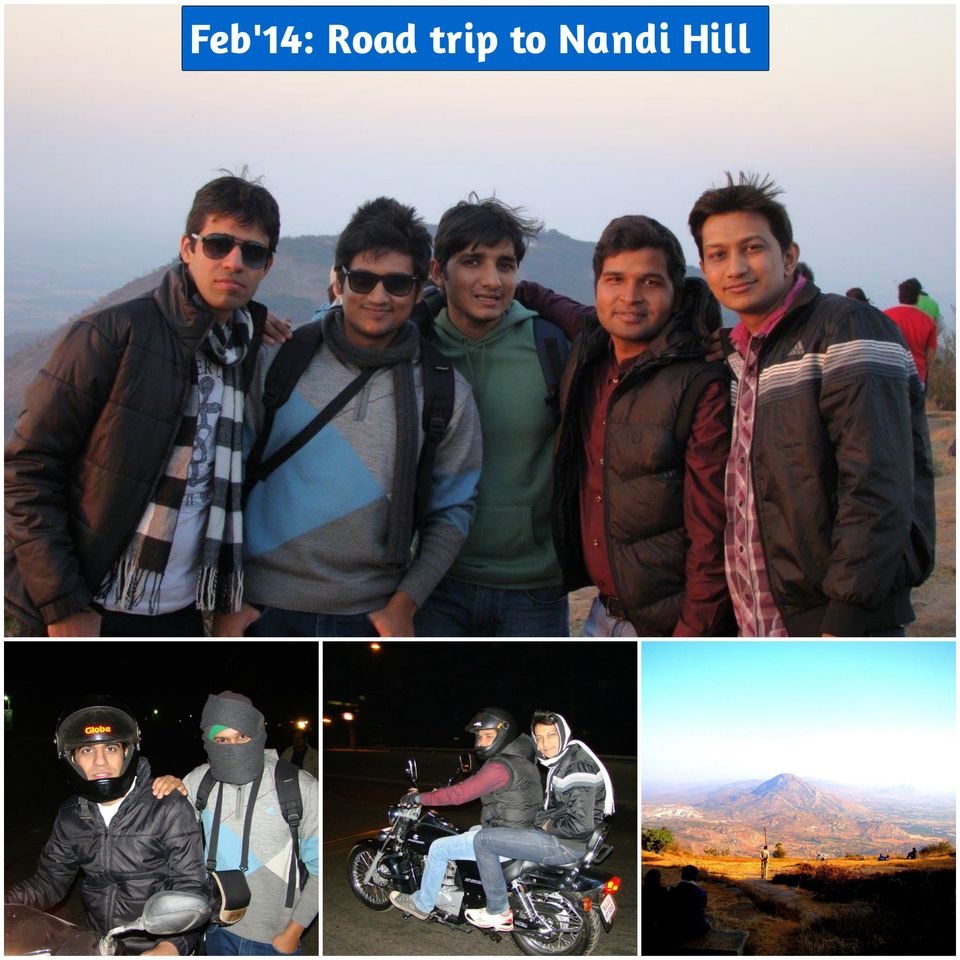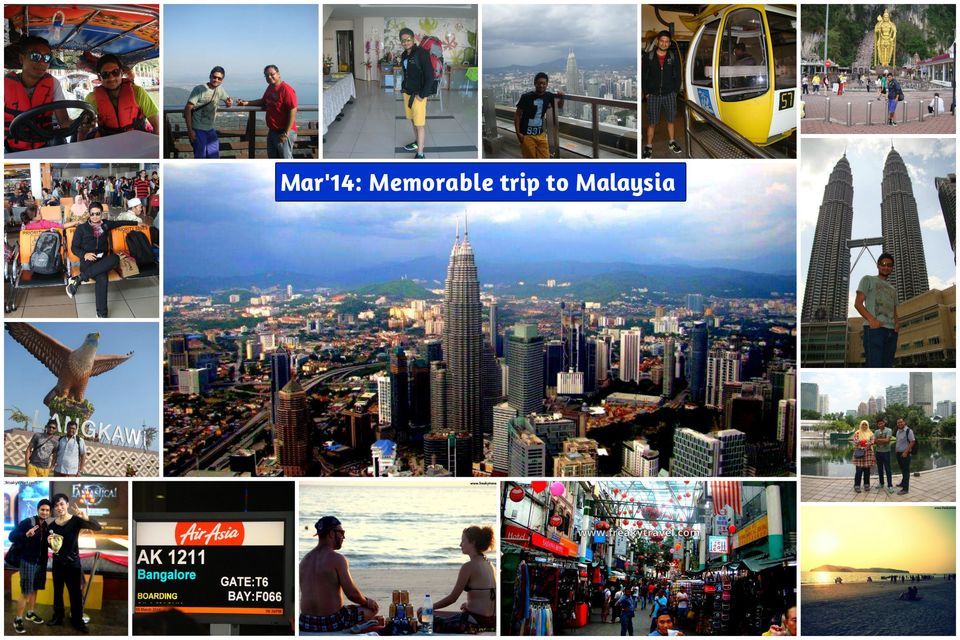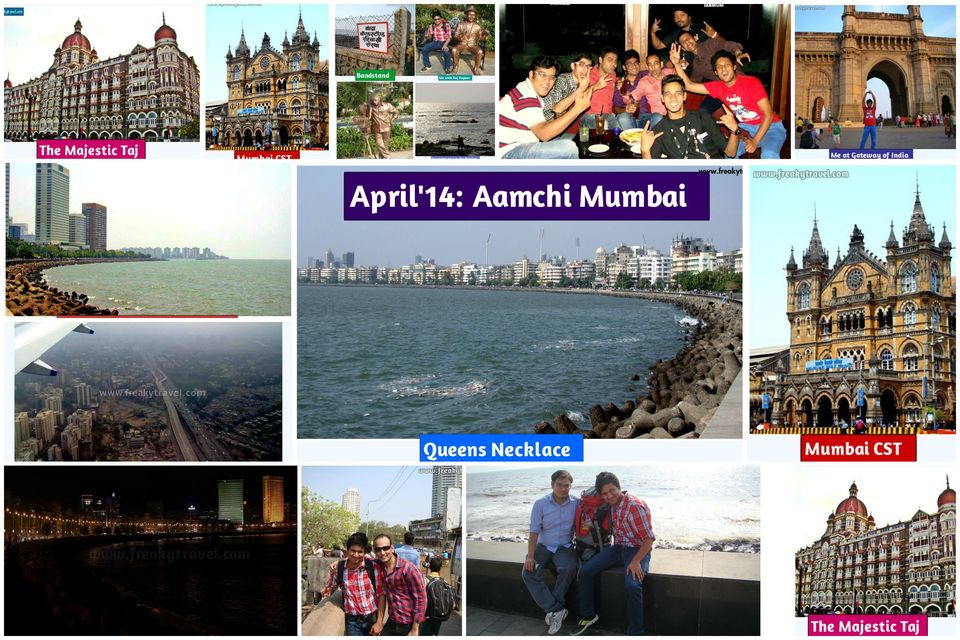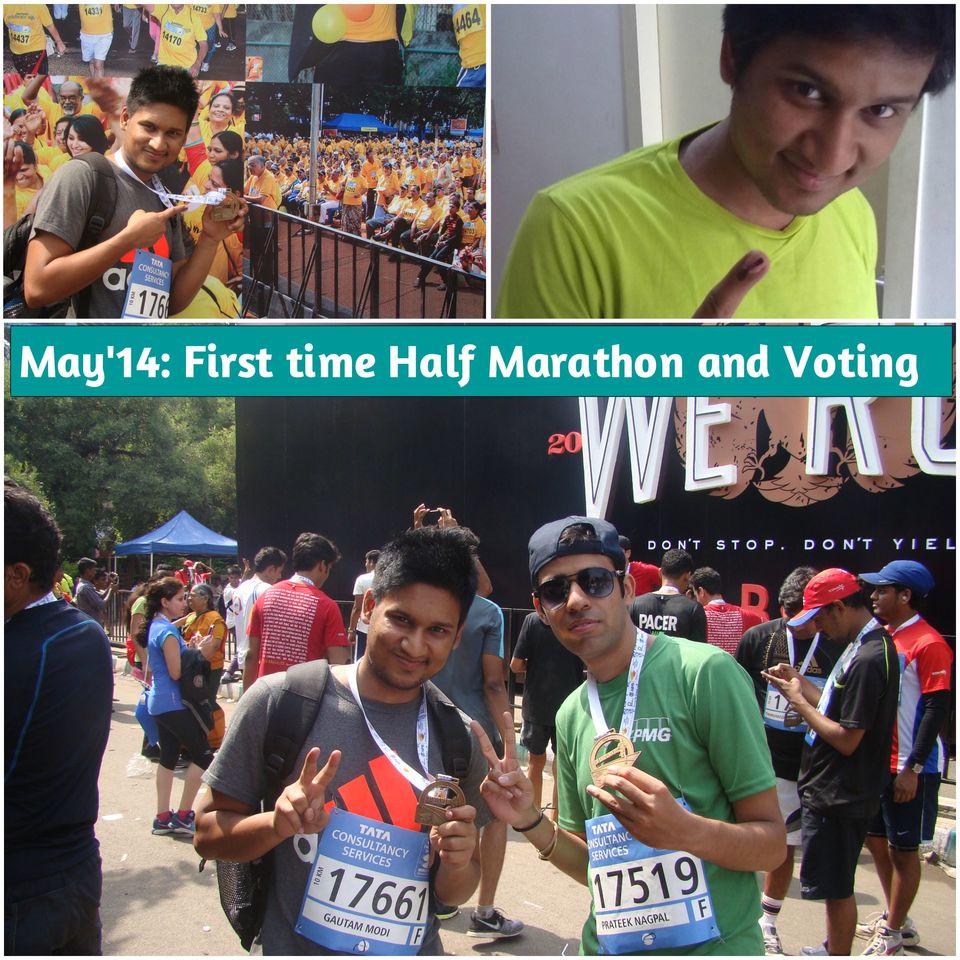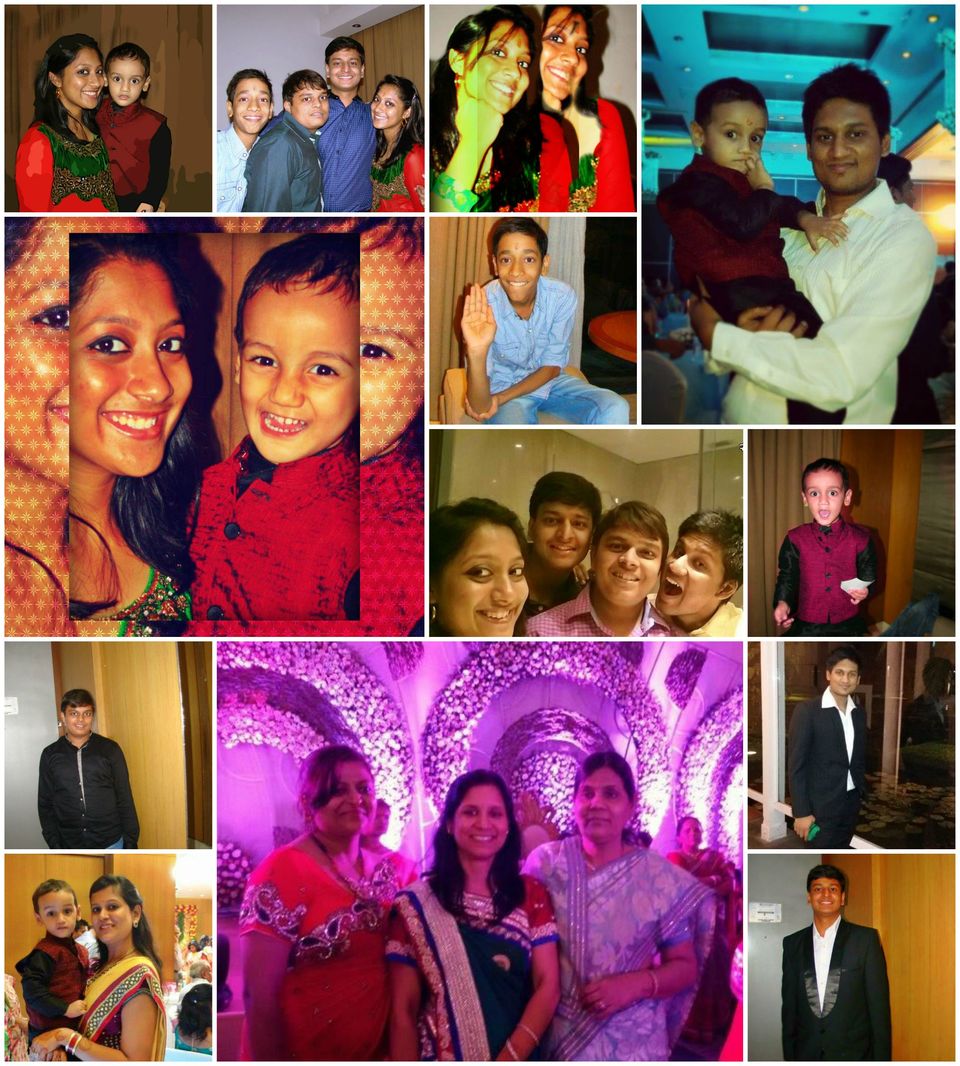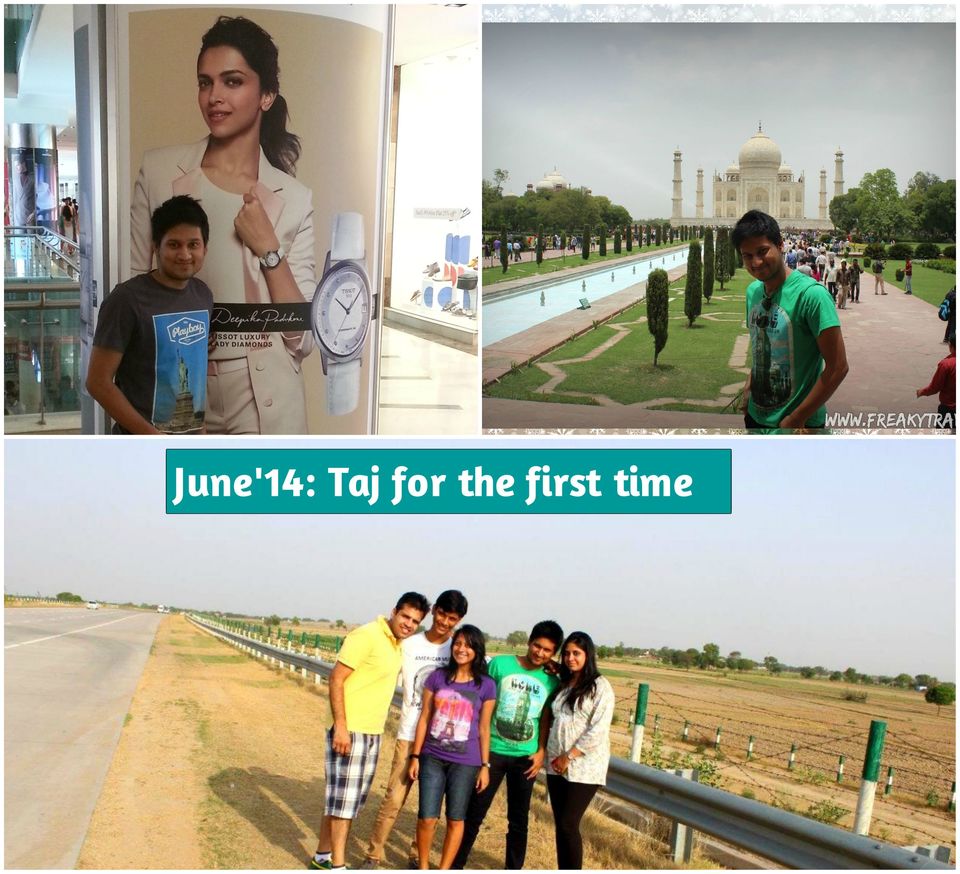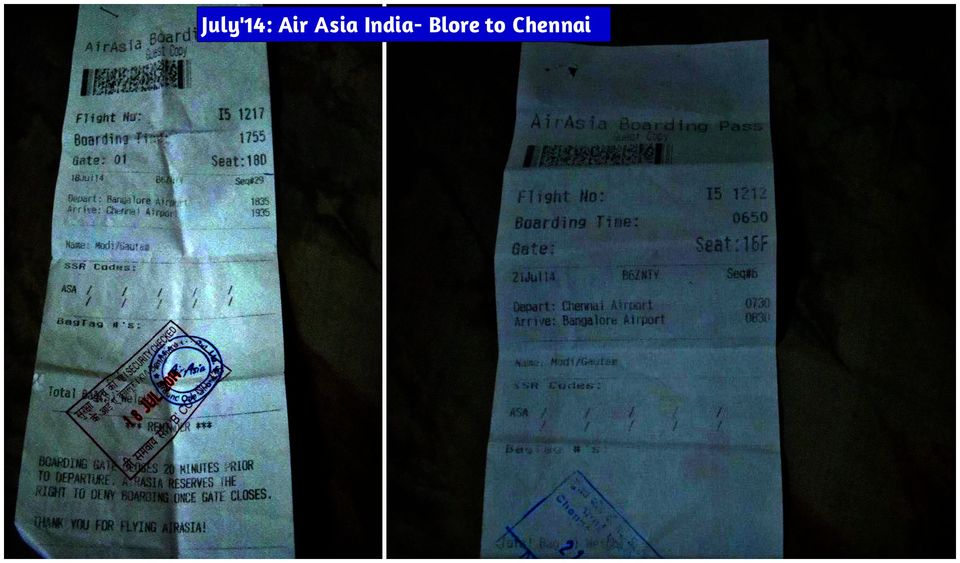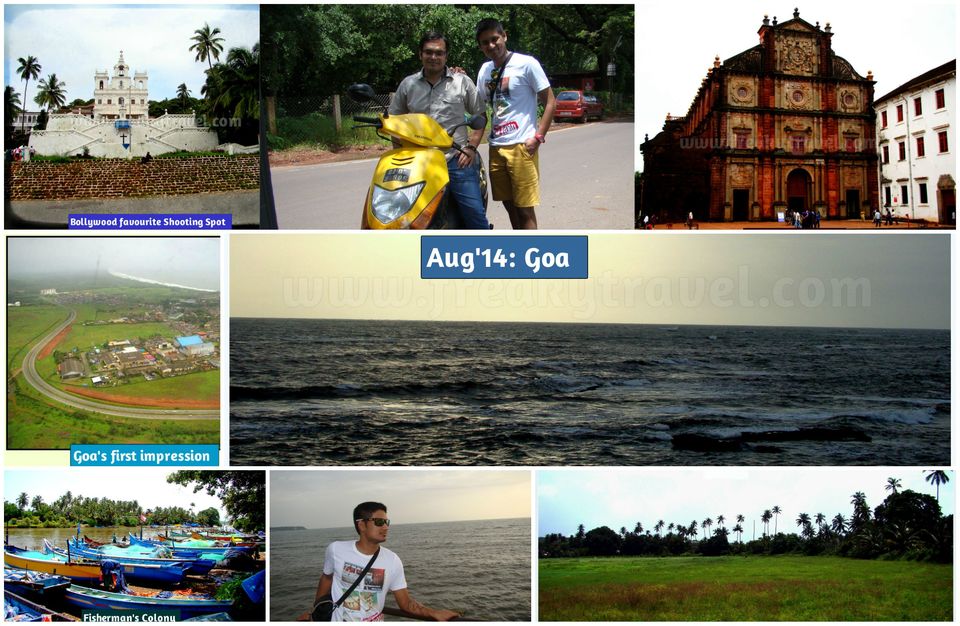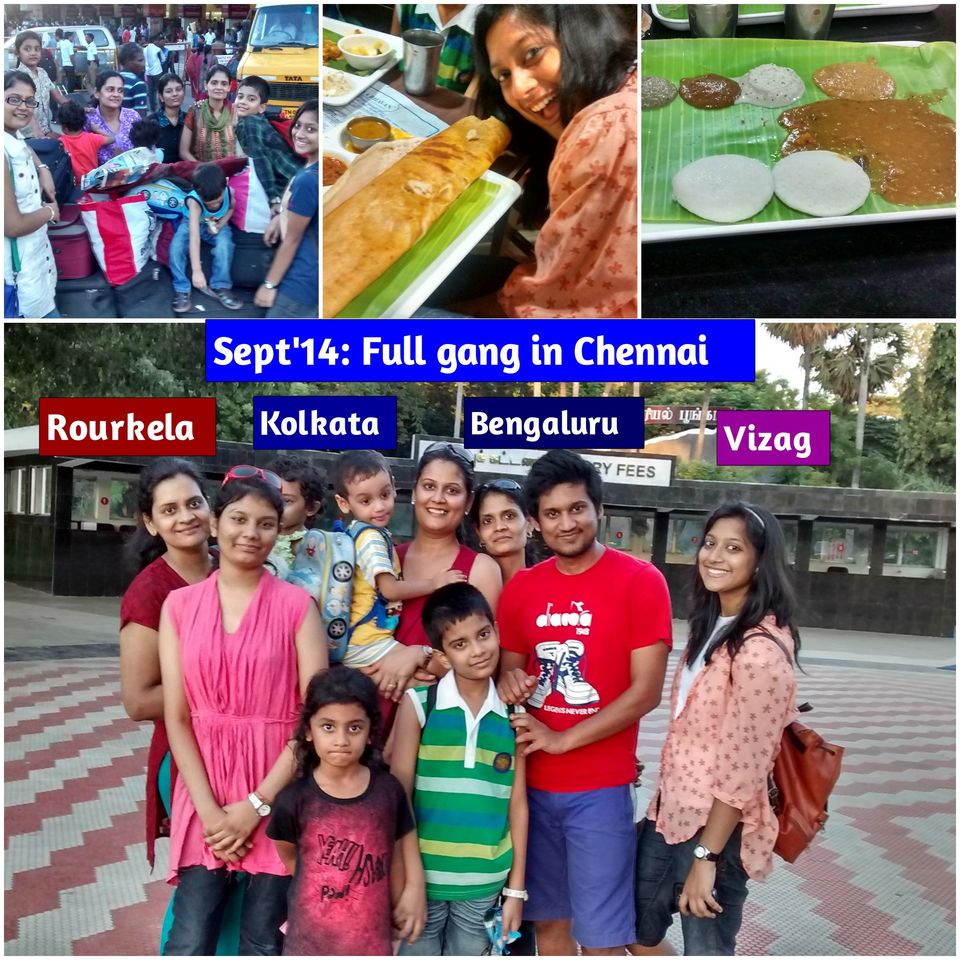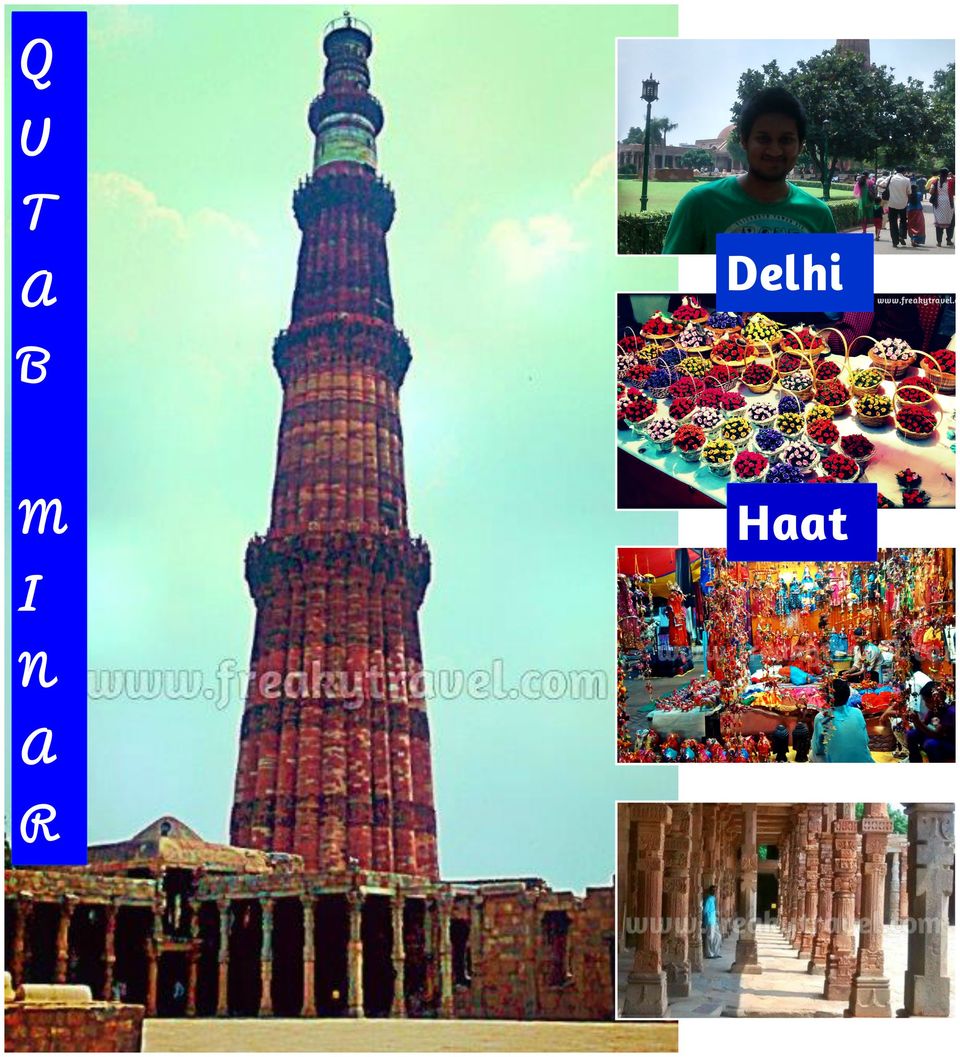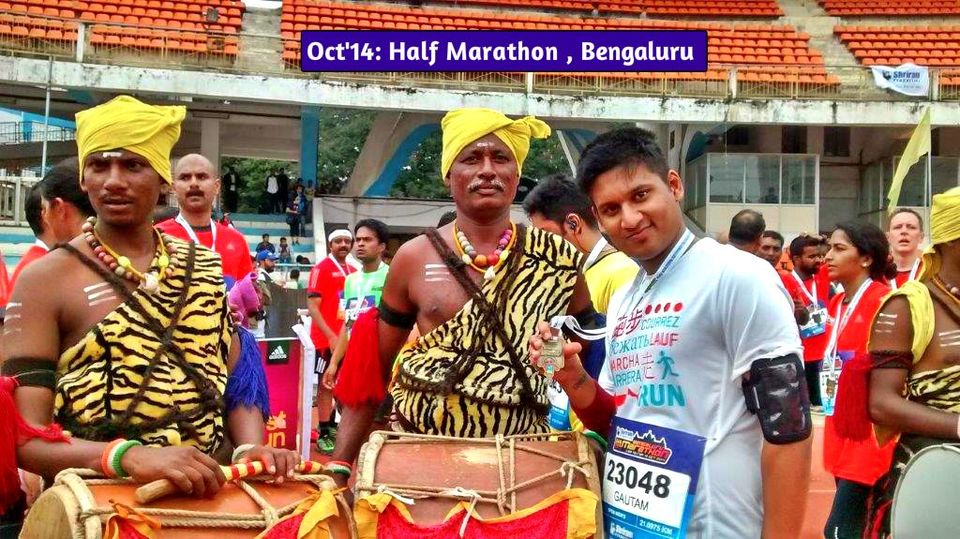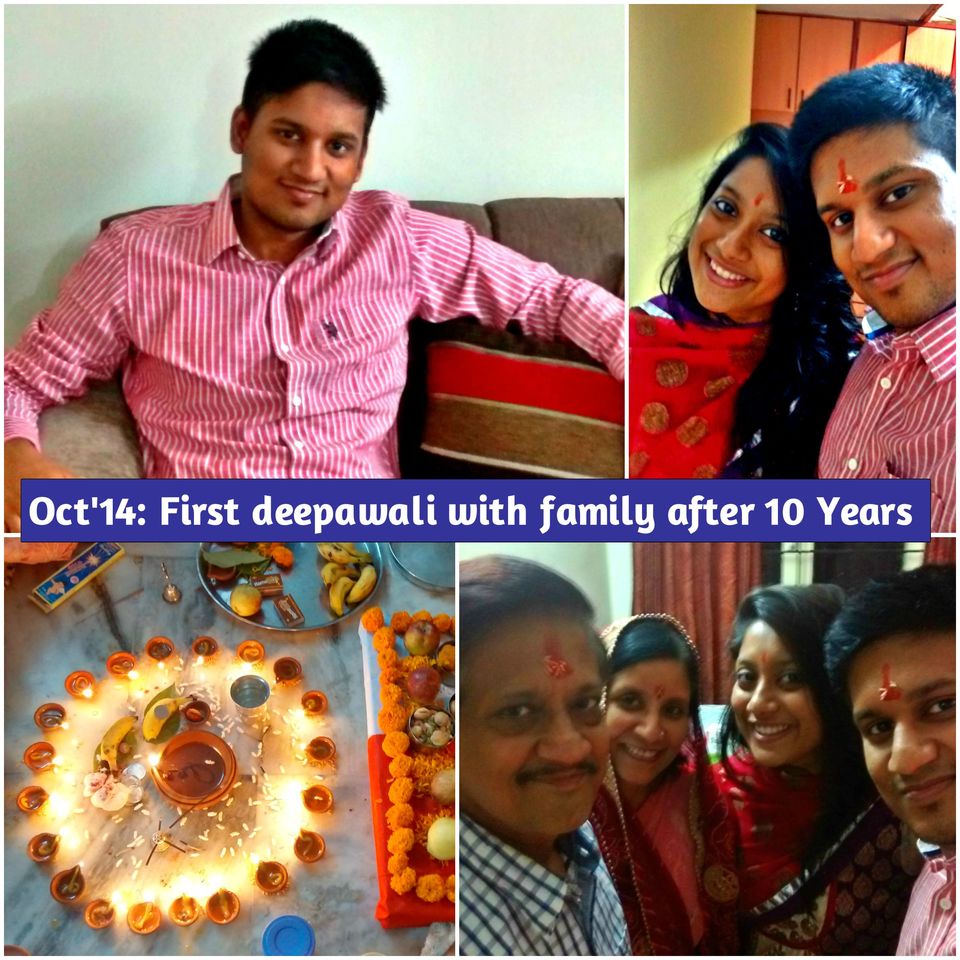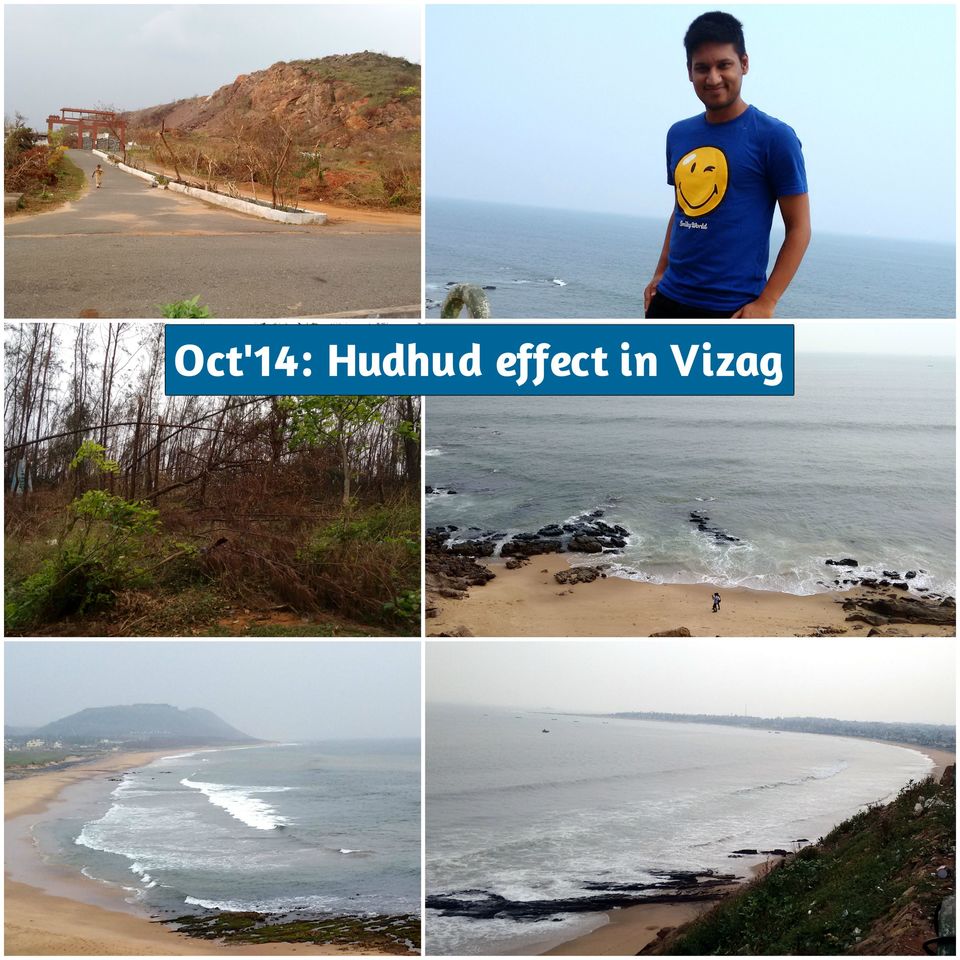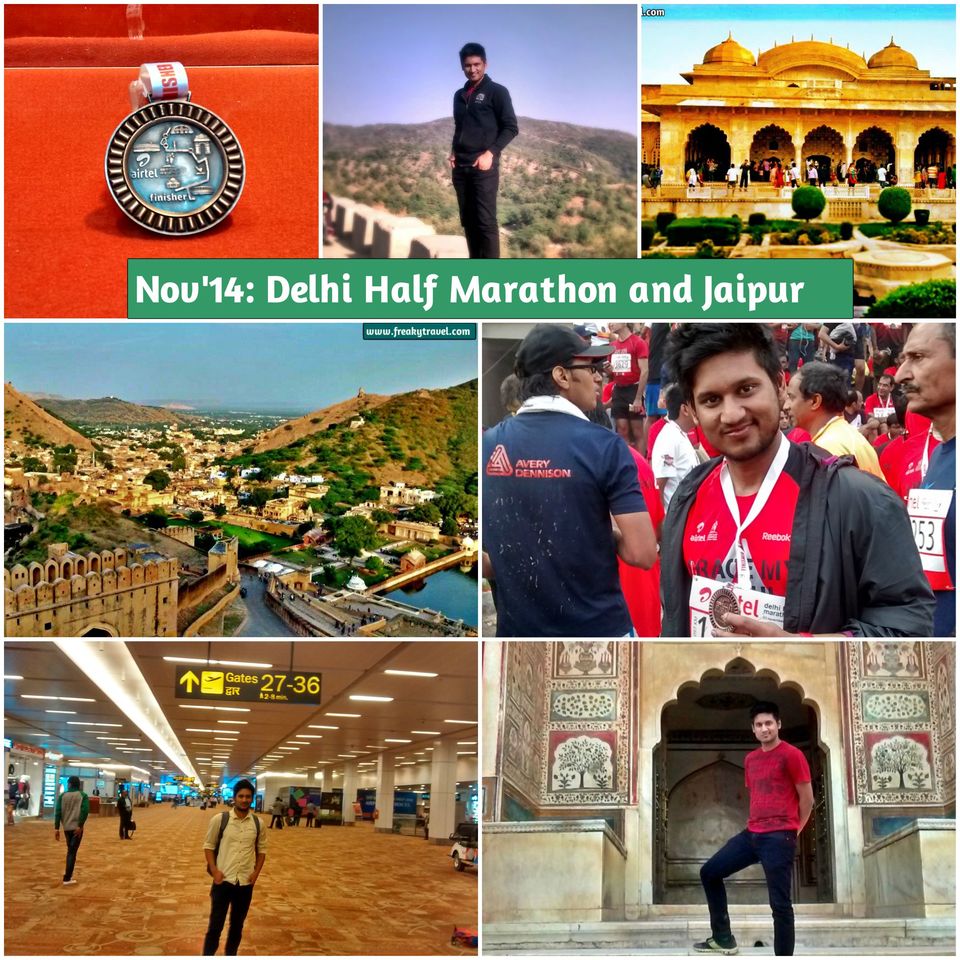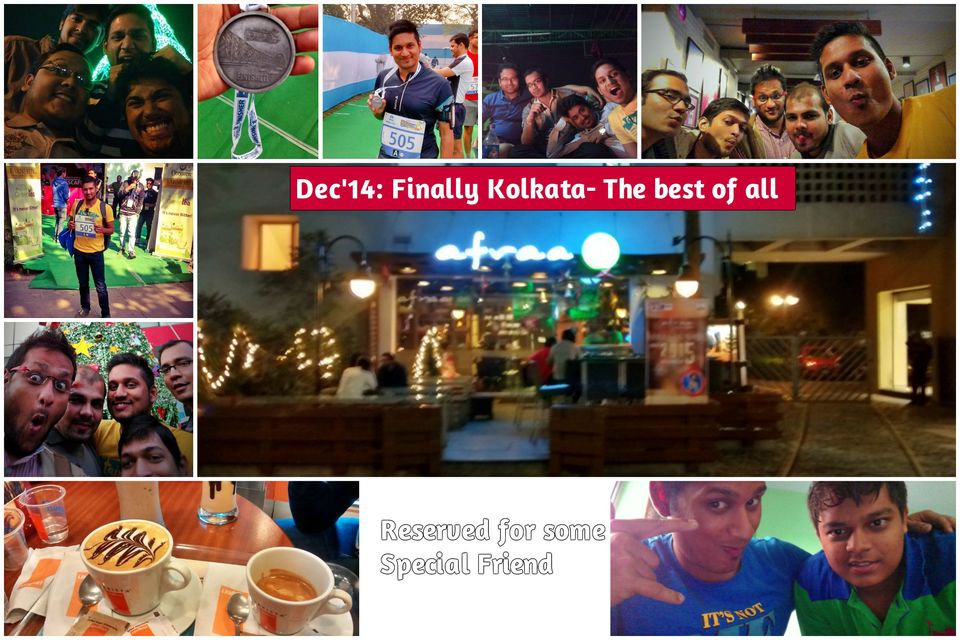 2 Countries, 15 Cities, 45,274 kms traveled, 25 flights, 10 trains, 3500USD, 4 half Marathons and hell lot of experience!!!
Hello everyone! Looks like it was yesterday and the entire year has ushered by. However, this year has been far more eventful and the time has come for yet another yearly review of my travelling escapades. But like last year, this year too started in a flight home bound (Kolkata) from Bangkok and with the faith that if I begin my year travelling, I will keep moving around the whole year. This, to me, now, has become more like a ritual and I accept been an ardent worshipper since 7 years.
January
This time I also reaped benefits from the complexities of the eternal paradox: Time. On New Year's Eve, I bid farewell to amazing Bangkok and celebrated the New Year on the airport. But since India is one and a half hour behind Bangkok, we again rejoiced when the New Year countdown started on the flight en route to Kolkata, India. After reaching Kolkata, I left by train for Vishakhapatnam (Vizag) on the same day to meet my parents. It was a short stay of two days there and then again I left for Bangalore to rejoin office. After all, they don't pay me for going on holidays. However, I was back to Vizag again after 15 days to see a cousin who had flown from USA. Along the way to Vizag, I did stop at Tirupathi to pay my tribute to Lord Vishnu, one of our chief deities. Only the genuine inspiration from this trip was on my path back to Bangalore. I went from Vizag to Chennai and took a bus for Bangalore from there. I was switching TV channels to kill time and came across live coverage of Mumbai Marathon. It was then that I decided to be a part of the next marathon and I have been running ever since.
February
Every year, when this month begins I am already excited and back counting days. Reason being I have my birthday in February. But before my birthday, I managed to sneak out some time to blend in for a long ride with three more friends to Nandi Hills, which is just 50 kilometers drive from Bangalore. Spending some time in the close vicinity of nature seem to recharge our batteries. Normally in February, there is not much of work to do in the office. On my birthday, I decided to stay alone. I took a train to Chennai and off I went to stay at my Aunt's place for 2 days. I even deactivated my Facebook account and switched off my phone. It was only when my aunt made a call to my parents at night, they came to know my whereabouts and wished me Happy Birthday. To Read more Click here
March
Sometimes you are so determined and putting all energy in the work you are doing. The next moment a friend calls up and makes a plan you just can't refuse to be a part of. This is how I planned my trip to the second overseas country in my list: Malaysia. But there were 2 more reasons to go there: 1. Seeing the PETRONAS tower was on my bucket list; 2. I wanted to go to Langkawi Island, I had heard the beaches there are just awesome. Visiting Malaysia was an interesting affair. I met my team members from work, made some good new friends, was awed by the magnanimity of once the tallest architecture-PETRONAS Tower, basked in the sun on the beaches of Langkawi and much more. On my return to India, I spent the night at Bangalore airport and took a morning flight to Vizag. To read more about this trip, please Click here
April
April was the quarter end, which means too much workload. I was bugged up and frustrated busting my tail for long hours at work for a fortnight. Fifteen days without any break for a guy like me was kinda too much. So, after my work got over I made impromptu four day plan and left to see Aamchi Mumbai on the morning of 17th. The bird's eye view of the city from the flight reminded me of Kuala Lumpur with innumerous sky scrapers competing to pierce the sky deeper. After landing in the city, the nomad in me immediately took over and I started to wander the streets without much ado. "The city of dreams" aka "the city of stars" was there in front of my eyes. I was so awestruck with the view at marine drive that for 3 days I used to go there by 11 at night and sit till the wee hours in the morning. The experience makes me quote John Keats, "A thing of beauty is joy forever." To read more, please Click here
May
May, it comes every year, but this year it totally changed my life. I did things which I had never acted in front. Yes..Running a Marathon and casting a Vote. It was like a revolution in India, so I thought why not contribute by exercising my Right to Vote. I flew to Visakhapatnam just to cast a vote to be a responsible citizen. Everybody was telling me, "Are you mad?" And I said," Hey, you took too long to understand that." After coming back to Bangalore, I registered myself for the first run of my life. I was really excited and finally on 18th May, 14, I did it. The best part was I got qualified to run a Marathon in Mumbai.
June
It was wedding time. My cousin was getting married in Kolkata. I took a break from work and flew to Kolkata to attend a grand ceremony. I was meeting my family members almost after 6 months. We all enjoyed a lot. After 3 days in Kolkata, I went to Delhi with my siblings to celebrate my sister-in-law's birthday.
But I had something else in mind that nobody was aware of. It was the Taj Mahal. We planned a road trip from Delhi to Agra covering almost 500 kilometers. It was 50 degrees Celsius but still we made it. It was an amazing experience.
July
It was again a quarter end. Hell lot of work. But on the other hand, I was really excited because I was about to board the first Air Asia India flight from Bangalore to Chennai. The distance between the two is only 400 kms. But I had my own reason behind taking this flight. This was because I wanted to experience the hospitality of Air Asia India (a JV between Tata and Malaysia's low cost Airline Air Asia). I travelled to Chennai for a weekend alone. No more travels in July. You can say I was kind, sober on my dose of travels in this month.
August
I was very glad because I had planned my first solo trip and that was to Goa. I reserved a room in a hostel dormitory near Vagator beach. Goa in monsoons was the part of my bucket list. Everybody was telling me that Goa in monsoons is not a good idea. It rains heavily and I won't be able to enjoy. I flew from Bangalore to Goa via Spice Jet. All beaches were almost 40 kms far from the Airport. I didn't book a cab, instead I went hitch hiking. I enjoyed a lot, but just three days weren't enough for me to explore Goa. When I was leaving I had a strong premonition that I will be back here soon. I am certain you recognize that feeling 
 To read more please Click here
September
I was eagerly waiting for this month. Because me and my buddy had planned to live our dream – Backpacking in South Rajasthan for 15 days- Bikaner, Jaisalmer, Jodhpur and Udaipur. Yes, all four at once. We met different people, slept under the stars, had coffee at Udai Vilas Palace, went cycling around Udaipur and walked down the streets of Bikaner and Jaisalmer and so on. It was a wonderful experience seeing the colorful Rajasthan . To read more please Click here
September had been quite busy and exciting month for me. Again, I went to Chennai because full gang of siblings and cousins was present from Kolkata, Rourkela and Visakhapatnam. That was what you call a REUNION.
October
October was a festive season but it was also hectic in office. Still I managed to take a week off and went home for Diwali festivities. But the best part was my participation inBengaluru Half Marathon. I managed to finish the 21 km stretch in 2 hours 37 mins. But at the same time, Vizag (my current hometown) was braving the storm HUD HUD. It was really devastating. To read more Click here:
I went to Vizag for Deepawali but this time it was purely a festival of lights. No sound crackers anywhere. At least the festival after that devastating storm did lift up the spirits of people. Personally speaking, I was missing bursting sound crackers but then I got busy somewhere else. I got a new secret friend. Hush, hush 
November
November is financial year ending in HP. Everybody was busy with closing. But as usual after working for two weeks I was literally pissed off. So on weekend I flew to Delhi. And from Delhi to Jaipur. It was an unplanned trip, but I managed to see Jaipur.
After one week I flew to Delhi again. This time I had many reasons. I was running inAirtel Delhi Half Marathon, visited places I could not go last time – Khan Market, Pandara Road and CP. I ate non vegetarian food for the first time. I also had to take my most expensive gadget so far- Surface 3, that my brother had brought from US. This time I really experienced a lot while staying for a week in Delhi.
December
December did not start on a very exciting note either. But then I tend to make things merrier by the time the month ends. After working for 20 days I packed again and left for Vizag to see my parents. From there I went to Kolkata on Christmas morning to meet my bosom pals and participate in Tata Steel Half Marathon. I managed to better my personal best of 25 kms to 2 hrs 39 mins. Besides, there is nothing more delightful than meeting your childhood friends and do loads of addabazi(hang out). I also met the first unknown visitor of my website who has become a very good ( can be read as "special") friend now.
I am leaving from Kolkata for Vizag today that is on New Year's Eve again. As they say, goodbyes are painful and I can feel that right now. Everything is so good and I so much wish to stay for atleast a few more days in here. But this life is not for me. A whole new world is waiting to be explored.
This is how I spent my year. Its still has the same number of days but way more adventure than I fathomed.
Wish you all a Very Happy New Year filled with more travels and memories.