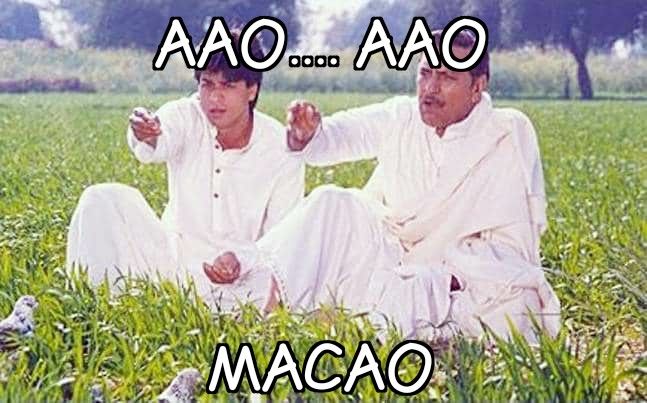 Welcome to Macau
Known as the 'Vegas of China', Macau is indeed an epicentre of gambling and glitz. While luxury entertainment here is world-class, the city has much more to offer than that. Macau was a Portuguese colony for 300 years, a heritage marked by a wonderful cultural hybridity that manifests itself in all aspects of life: Chinese temples stand on maritime-themed Portuguese tiles; the sound of Cantonese permeates streets with Portuguese names; and when you're hungry, it could be Chinese dim sum, pastéis de nata (Portuguese egg tarts) or Macanese minchi (ground meat stir-fried with potatoes) that come to the rescue.
The history of Macao dates back about 500 years to the 1500 s when it was sparsely inhabited by Chinese population of Han dynasty. Portuguese merchants came to Macao in the 16th century and gradually Macao became a Portuguese colony. Macao went through rapid urbanisation in the 20th century and became a modern city. Without going into pedantic details, it would be sufficient to mention that Macao was returned to China in the later part of 20th century. Macao is now SAR or Special Administrative Region of China.
Bored with your work? Done with going to malls and shopping streets? Want to travel? Visit MACAO !!
I will share 20 best things about Macao and why it is a hot travel destination now.
#20 The House of Dancing Water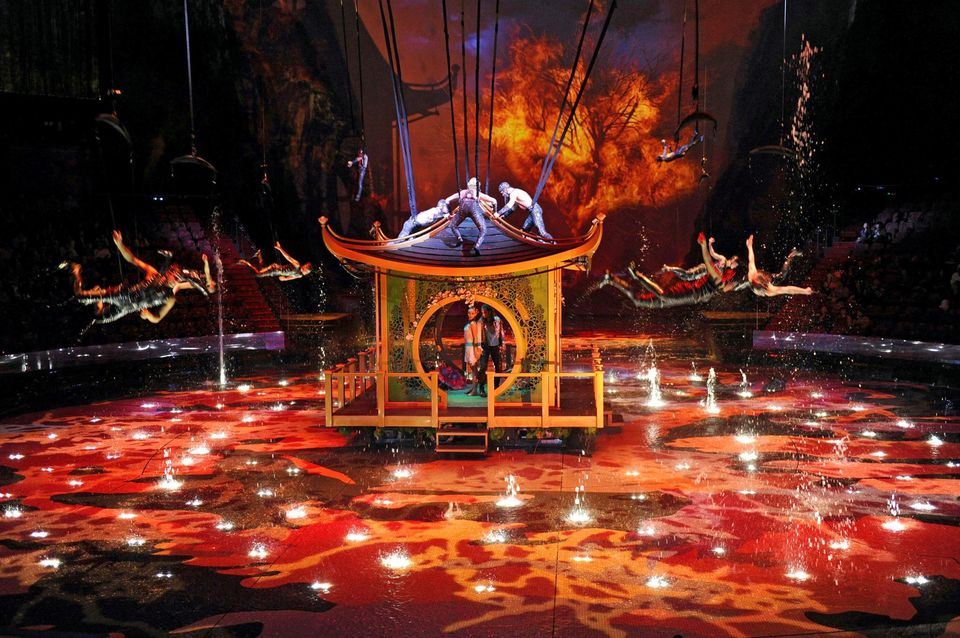 The House of Dancing Water is the perfect entertainment spots to be in. This US$250 million attraction has custom-built theatre where you can also experience the world's largest water show. Along with this, you will also be able to enjoy performances of gymnasts, circus artists, dancers, divers and motorcyclists.
#19 Macau Tower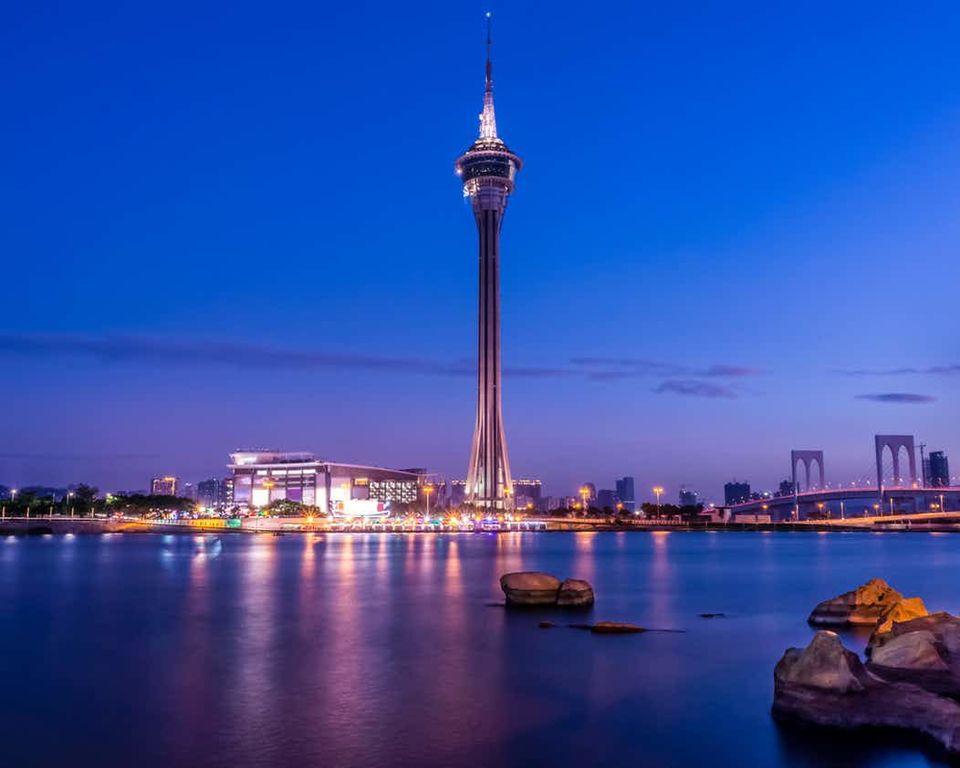 Experience the thrill of jumping from a height which also holds a record in the Guinness book. Over here, you can experience the adventure of bungee jump from 233m, 764 feet. Apart from this, you can enjoy the panoramic views of the city. There is also a 360°Café which is the highest revolving restaurant of Macao.
If you love heights, then do not miss out on bungee jumping, skywalk or walking around the outer perimeter of the tower.
#18 Macau Maritime Museum
If you want to understand the history of Macao then Macau Maritime Museum is the place for you. This is not an everyday museum, but the entire arena is shaped like a ship in Barra Pagoda. This was the place where the Portuguese first landed.
#17 Ruins of St. Paul's
Ruins of St. Paul is considered the most important landmark where you can enjoy the Cathedral of St. Paul that dates back to the 16th century. The Church was burnt in 1835 and what remains right now is just a wall. You will also find a Museum at the base that has many religious artifacts.
#16 Macau Giant Panda Pavilion
If you are not visiting the Panda Land, then you are not experiencing Macao completely. Over here you can spot two giant pandas, namely – Kai Kai and Xin Xin. There are now two more pandas Dabao and Xiaobao which were given birth by Kai Kai and Xin Xin.
#15 Mount Fortress & Macau Museum
This fort dates back to 1617 to 1626 due to which you will be able to understand the history of Macao even better. Apart from this you can also enjoy the city's skyline and a beautiful garden. You can also enjoy the exhibitions which explain Macao as a city even better by showcasing the mix of culture and people.
#14 Travessa Da Paixão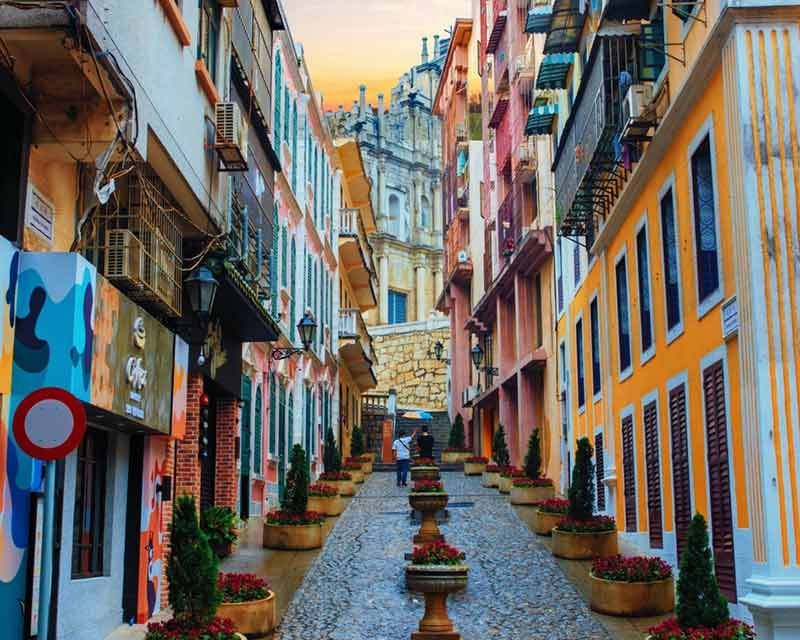 If you are looking for an Instagrammable worthy place, then you have to visit Travessa Da Paixão. These pastel colored buildings look very beautiful during the daytime, making this place very lively.
#13 A-Ma Temple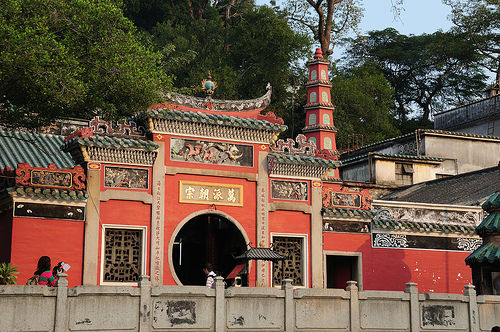 This temple is built by fishermen in the 16th century to honour the sea goddess. You will find a labyrinth of prayer halls along with courtyards that have a moon-shaped entrance.
#12 Ride for Free on the Macau Shuttle Buses
In Macao the transport is free. Yes! Most hotels and casinos offer a free shuttle bus service between most tourist attractions. This is because most hotel chains have an association with major Casinos in Macao. And if you are thinking you would need to stay in these hotels to avail these services then you are wrong. Anyone can use these services for free.
#11 Acrobatic Performances at Elekron
Over here 150 skilled specialists and Guinness World Record holders perform which makes the entire performance breath-taking. You will also experience bike stunts, Ariel stunts along with custom-made electric vehicles.
#10 Admiring The View at The Hac Sa Beach
Apart from history, numerous spots to enjoy the skyline and getting your adrenaline up, you can also enjoy the south coast and relax at the beach. There is a natural black sand on the beach and enjoy the golden hour. In fact you can also enjoy the shore after an exciting night at the casinos.
#9 Spending A Night at The Venetian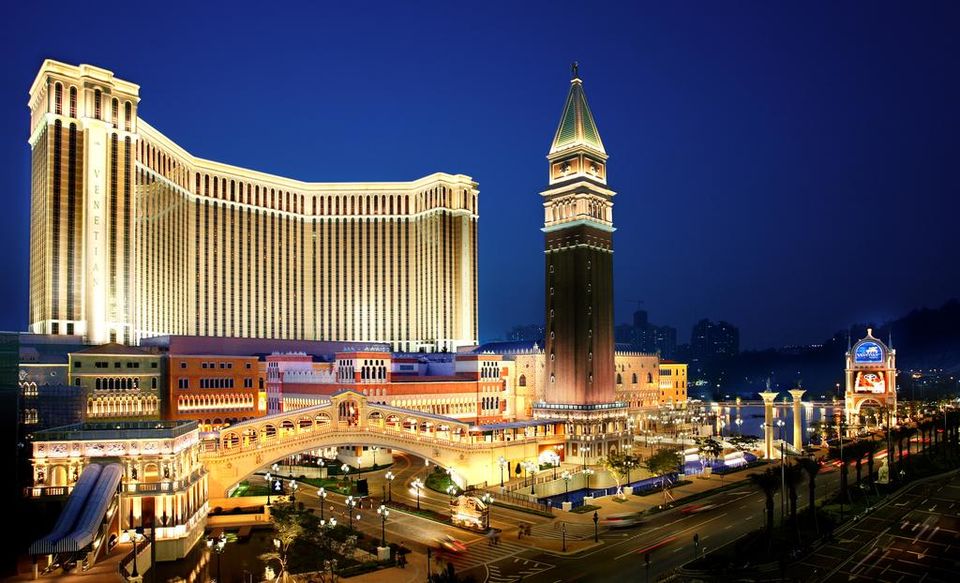 Even though The Venetian Macau is a luxury hotel. Us, travellers can enjoy this seventh largest building in the world. The hotel replicates the vibes of Venice where you can find canals and several other architectural icons. Spending a night here is worth every penny.
#8 Go for A Photo Walk at Night
Macao looks perfect during the night time. As a photographer, I would love to shoot the city during the night time. You will be able to find many elements to shoot and get a perfect picture. Try using elements like reflections in the water of hotels and architecture or capture the neon lights.
#7 Kun Iam: The Temple of the Goddess of Mercy
Dedicated to the goddess of mercy, the temple was built in 1627. You will be able to see three statues of Buddha that represents the Past, Present, and Future. This place is also rich with history as the first ever treaty between the US and China was signed here. You can also enjoy a garden with its Tree of the Loving Couples.
#6 Hiking in Macao: Taipa Grand Trail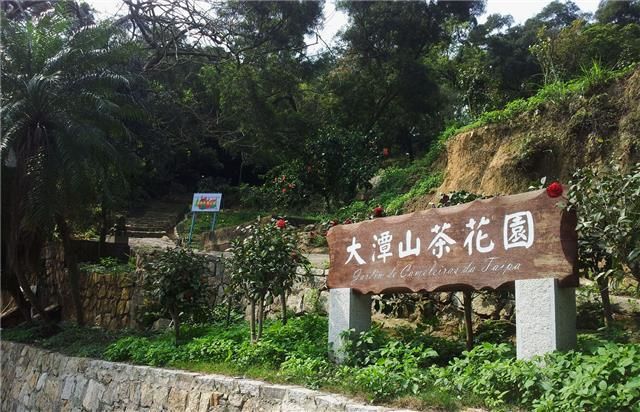 Even though Macao is famous for its casinos and entertainment but only a few know that you can also go on nature hikes and have fun amidst such trails. If you have less time in hand, then go to Taipa Grand Trail from where you can enjoy the breath-taking view of Taipa Island. It is the highest point of the island where you will witness the view of The Venetian, the Parisian Macao, Macao Tower, etc. The panoramic sceneries over here are just gorgeous.
#5 Pink Dolphin Watching Cruise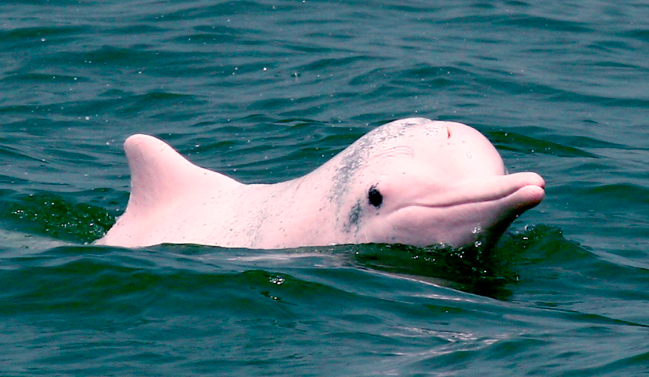 Pink dolphins are found between Hong Kong and Macau. It is found in the Pearl River Delta which is home to Indo-pacific Humpback dolphins, Sousa chinensis. These dolphins are the world's pinkest dolphins which are pinker than the Boto dolphins in the Amazon River in South America. Such a rare experience that Macao offers.
#4 Lantern Festival & Art Events to Attend
Macao also hosts Lantern Festival during the mid autumn season. You will also see a national dance drama Thangka that depicts Thangka artists painting with their lives. It is still not a very known activity amongst the tourists and showcases that if you explore Macao properly it has much more to offer than just its entertainment.
#3 Chimelong Ocean Kingdom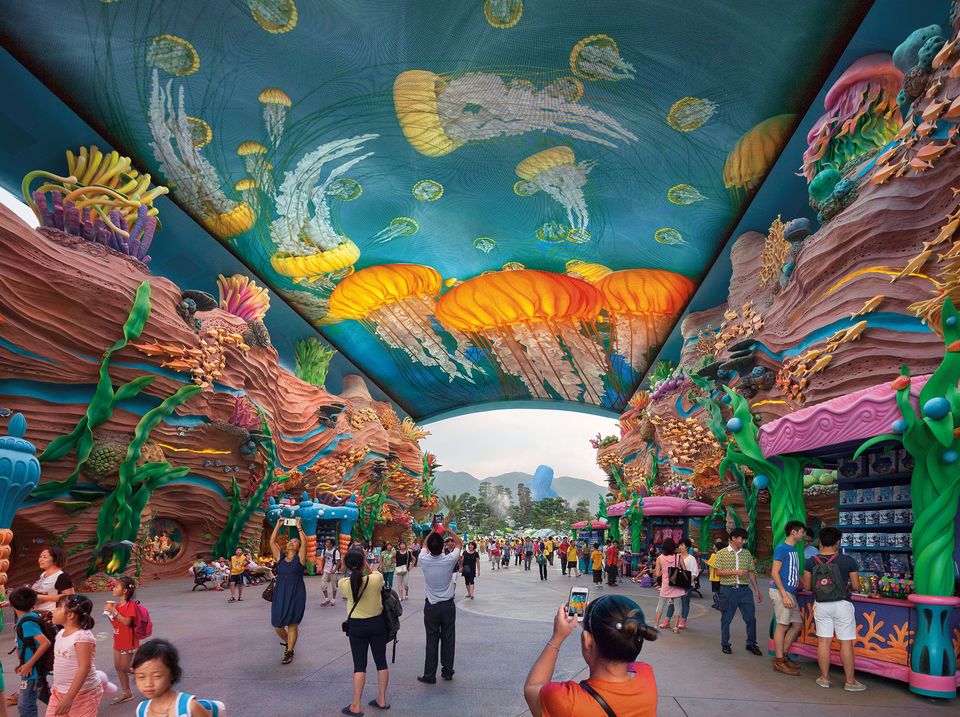 You can encounter the marine life closely in this huge aquarium. You will be able to witness whale sharks, penguins, polar bears, dolphins, beluga whales. It is one of the largest aquariums in the world which has also been awarded the 2014 Thea Award for Outstanding Achievement for theme parks.
#2 Senado Square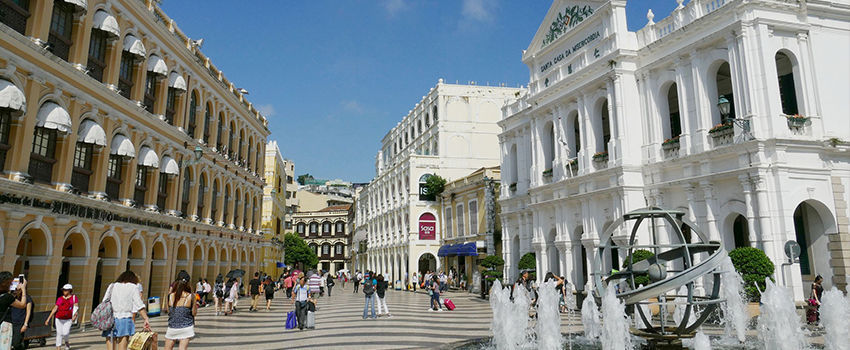 Senado Square is the bustling city centre of Macao. This paved downtown square was an assembly area for Chinese and Portuguese traders and has been declared as UNESCO World Heritage Site. Senado Square is still one of the fashionable shopping areas of Macao. We noticed this place was full of tourists.
#1 Old City Walls
The Portuguese built a wall to protect Macao in the 16th and 17th century. The wall was a unique construction made with a mixture of sand, rocks, rice straw, oyster shells and clay. With the passage of time, the wall collapsed but the remnant Sections of the Old City Walls have been declared as UNESCO World Heritage Site.
BONUS
Who doesn't love food?
Go for a Foodie Tour at Taipa Village
If you want to experience a relaxed day which I usually pick on my travel days, then Taipa Village is for you. Macao is a fusion of Chinese and Portuguese cultures and in this village you will experience and understand just that. You will be able to find traditional Portuguese architecture where you will see a total contrast to the modern casino district.
You can also enjoy Chinese, Portuguese and even Spanish cuisine and take a food tour to try all kinds of street food and cuisines.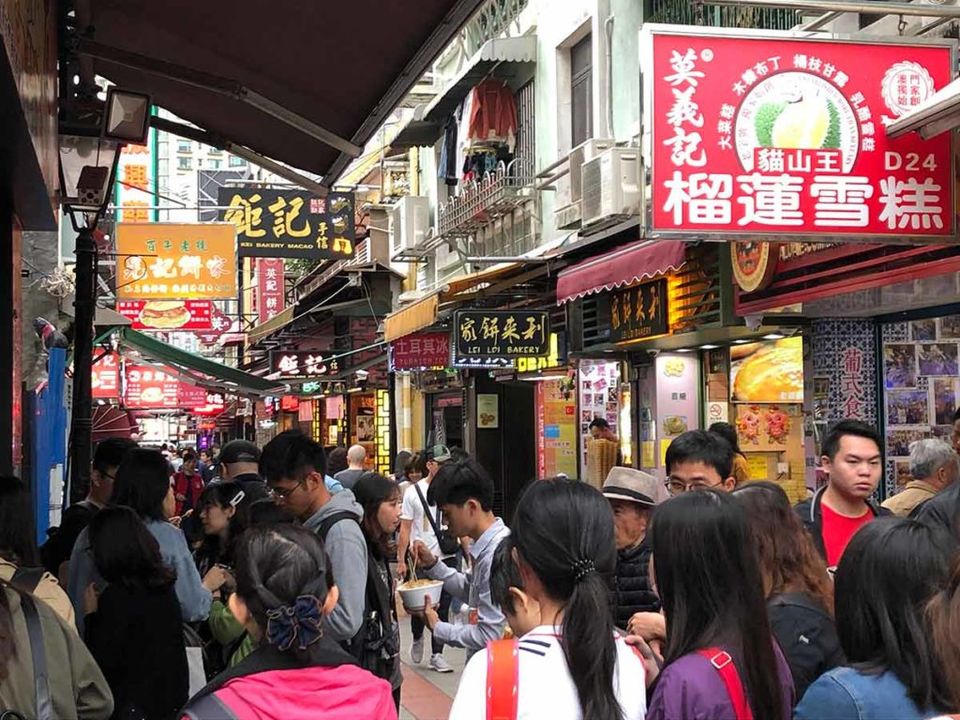 What are you waiting for? Pack your bags now!
Hurry! Macao... Macao!!