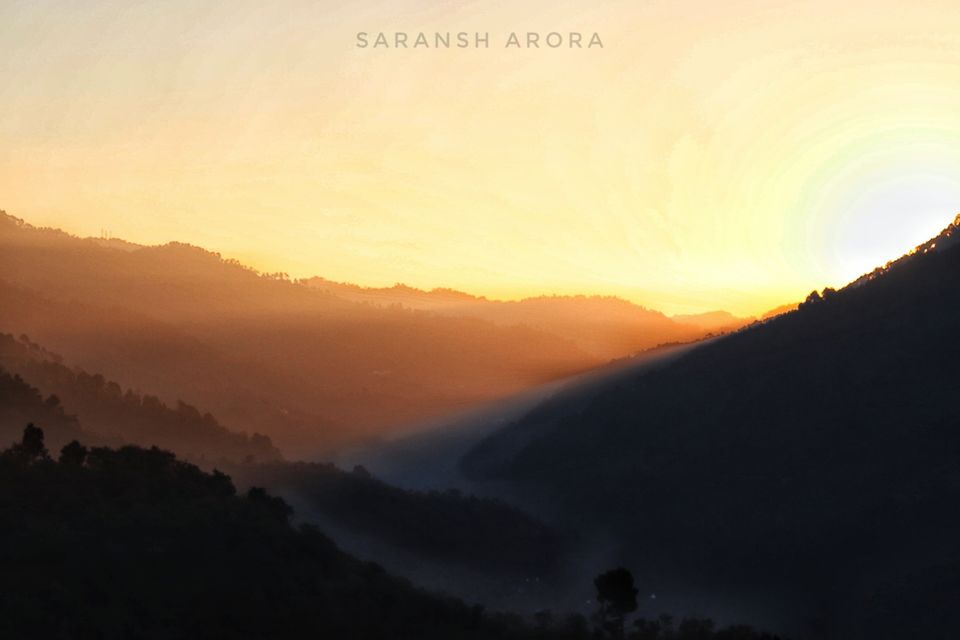 I had started this trip from delhi with my car as my companion.
I started from my home @4Am for kausali via nh1 as it was December early morning so the common problems faced by nothern india highways is dense fog/smog, this reduced mt speed by nearly 1-1.5 hrs.
I reached kausali @7:30Am, straight i drove to the sunset point i knew that i was late but it was very peaceful to sit in front of rising sun with the cold winds. I nearly spend 2hrs there, then i visited heritage market of kausali and had my breakfast.
(You can shop for crocks and Indian Army's winter clothing from kausali. And don't forget to buy freshatural dry fruit from kausali.)
By 1pm i lest Kausali and drove my car towards   Chandigarh. I had my lunch on my way towards Chandigarh. I reaches Chandigarh in nearly 1:30 hours. Then i exlored some of the famous places of Chandigarh. And i was all set to leave Chandigarh by 6pm.
So i drove back to delhi and i reached dekhi in around 4.5hrs which includes dinner break also.
So, this trip costed me something around 6k (including fuel,fooding,entry tickets& highway tolls)