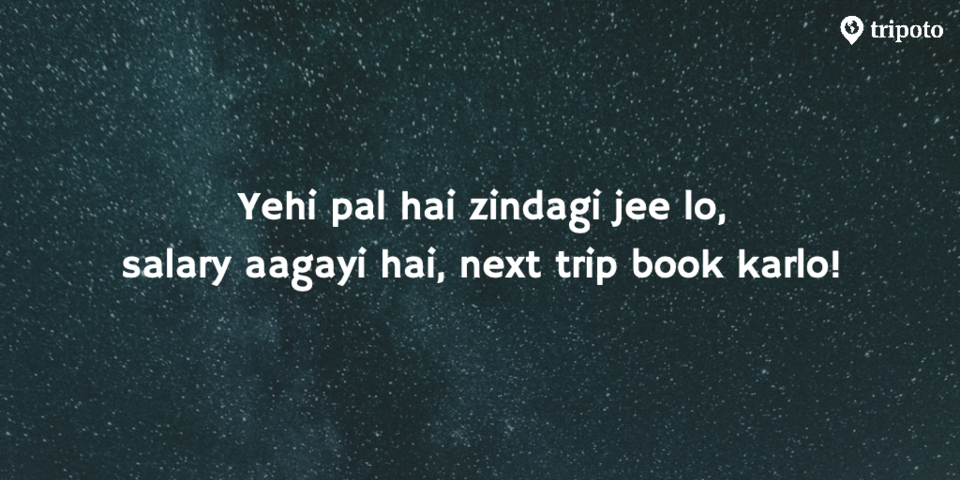 There are two types of people in the world – people who love memes and those who want to shoot meme lovers and clearly, this article is not for the latter. If you're one of them, please leave.
For all meme lovers, here's a list of travel memes I came across while wasting my life on the internet. Hope you enjoy them or bitch about how you did not in the comment section.
All of us want this to know this secret
This perfect solution for every problem
*Slowclap*
This truth
This level of dedication
This modern reality
This honest observation
This social service
Solo because Yolo
Kyunki har ek friend kameena hota hai
This Bollywood perspective on long weekends!
This unnecessary romanticisation of travel
The struggle is real
The only kind of relationship I aspire to be in
This honest confession
This simple, yet impactful truth
All day erryday!
Ambition to yehi hai, baaki sab jhooth hai
Modern age Ghalib be like
Pran jaye but Goa plan na materialise ho paye!
Roses are red, sky is blue. I'm a meme lover, what about you?
My travel style explained
Adulting is HARD!
Desi people are the BEST!
Monday survival hack
Last relatable meme
For more fun memes, follow Tripoto on Instagram and Facebook