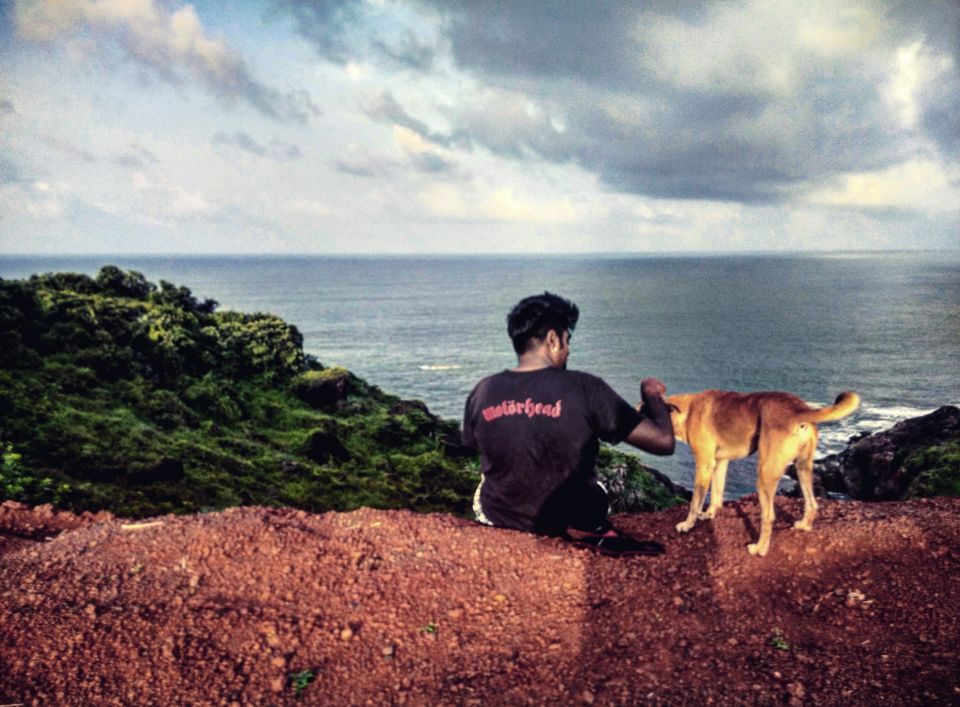 Indian monsoon,September 17, 2015,Probably one of the most turbid times of my life, I realized that everything I loved was falling apart and that I needed some time to catch up with the soul.Had to blow out my birthday candles for the 22nd time in 5 days.....
When things started getting absurd and life gave me another chance to hit the road and start out on a junket towards a new me.
THE PLANNING PHASE
17th September 2015, Afternoon:finally made up mind,had a destination in mind, which was known for its healing powers and also known for its hippie centered culture: Gokarna(India).Well,at that point,all I had was a camera and 150rs. The camera definitely compensated for my lack of money,and I figured out a way to draw some funds for my expenses and pulled out all the list of assignments I could take up and remembered that my college junior once asked me to cover a religious ritual at his place with the camera.I quickly gave him a ring and requested him to pay a part of the money that he had agreed to pay,prior to the event and he did so,and I had exactly 6150rs to spend on the whole trip.
As Albert Einstein once said "The only source of knowledge is experience",consulted a few fellow travelers about the route I was planning to take,as I had never been to Gokarna before and luckily found out that one of my friend's cousins,Subramanya,lived in Gokarna,which I thought would reduce my risk of not finding a place to live.
THE AMMUNITION I POSSESSED
The beast that got me 1500km away from home was my best ammunition against the odds of nature: The Royal Enfield Thunderbird 500cc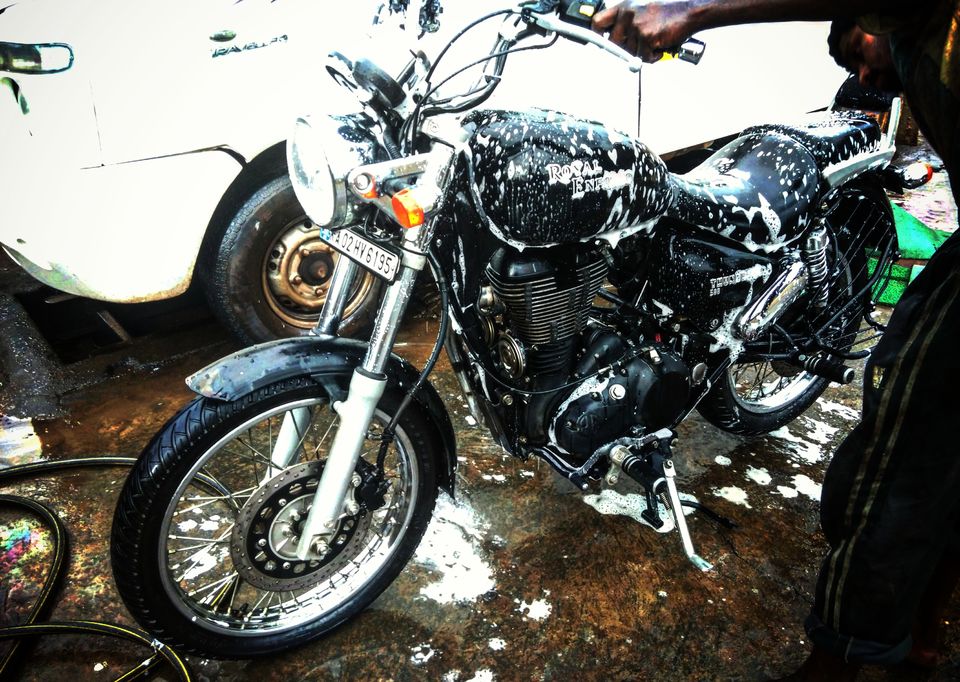 But it was in a pretty bad shape,with major issues with the wheel bearings as I use my Yamaha FZ16 for my everyday commuting.Had to spend around 1500rs for getting the bike into decent running condition,but the major issue being time and not money.The service center for purchasing the spare parts involved in the repair was supposed to close for the day in 20min and had to commute 15km in 15min on my FZ16,which in Bangalore is next to impossible.Well,it turned out to be possible ,but at the cost of a badly bruised knee,met with a minor accident(the classic Bangalore "Sand on the road" left by irresponsible government contractors decided to kick in I guess). On my way to the service center and hurt my right knee real bad,picked up my bike and raced to the garage to give my mechanic the spare parts he needed to fix the beast and then paid a visit to the clinic opposite to the garage and got medicated.Finally,I was ready to hit the road and burn some rubber under the wheels.The worst part being the pain due to the wounds,both physical and mental was something I had to keep to myself. I could not break the news to my parents as I knew that they would not let me go on this "Journey of healing" if they knew about the wounds.pretending to walk normally in the presence of my friends and family,that night I still remember like it was yesterday,intoxicated ecstasy,excruciating pain.
THE JOURNEY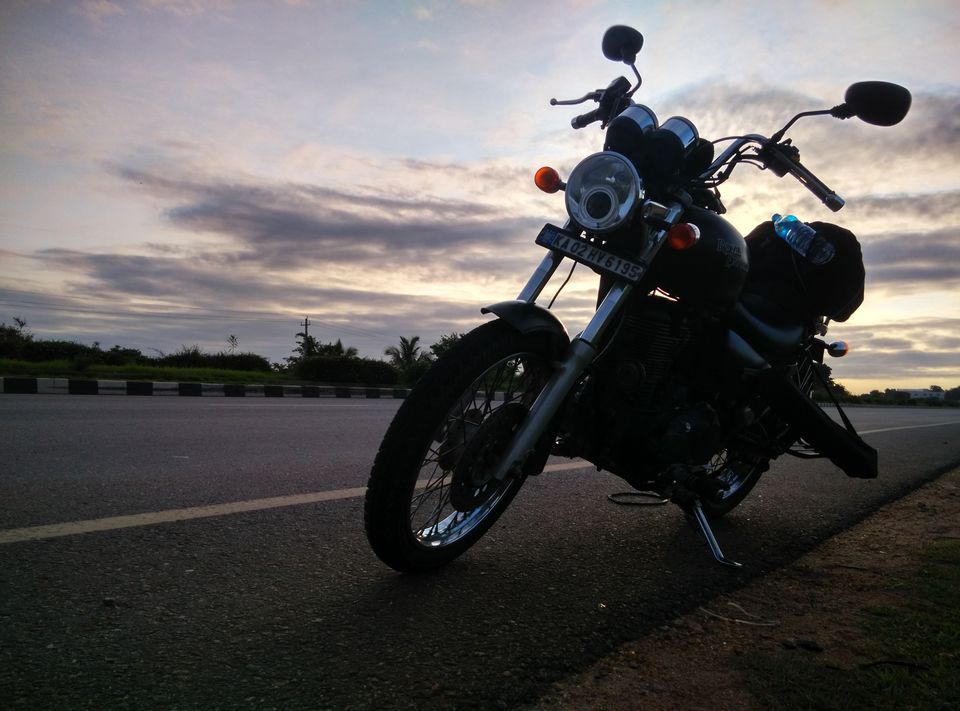 18 September 2015,3:00am has always been my perfect start time for a bike ride,but things did not go as planned and had some issue with the chords that I planned on using to fasten my bag and tripod onto the backseat and used some old Nylon fibers which cost me 1 hour of extra riding time.The path I took more than challenge with some really unpredictable deviations.Took the Bangalore-Nelamangala-Tumakuru-Hiriyur-Chitradurga-Davangere-Haveri-Sirsi-Gokarna route.
Initially, the ride went on pretty smooth with the road from Bangalore to Haveri being almost arrow straight with some amazing food places on the way but decided to minimize the Coffee breaks I took to at least 150km between two consecutive breaks. So,I could witness the beautiful sunset on the shores of Gokarna and also for the fact that the bandages on my knee had given away and the need to change the blood-stained jeans and slip into something more comfortable.
With a quick diversion from Haveri and some unpredictable diversion which cost me 120km apart from the distance planned,I embarked upon the beautiful forests of Sirsi,with decent roads,60-70kmph was a piece of cake.in midst of the surreal mountains and wildlife of the Sirsi ghat lies an ancient temple of an Indian deity,took a good 30min break and some locals approached me with them being very curious about my attire with my riding gear on,they asked if them they could click a picture of mine with the mountains in the background and here it is.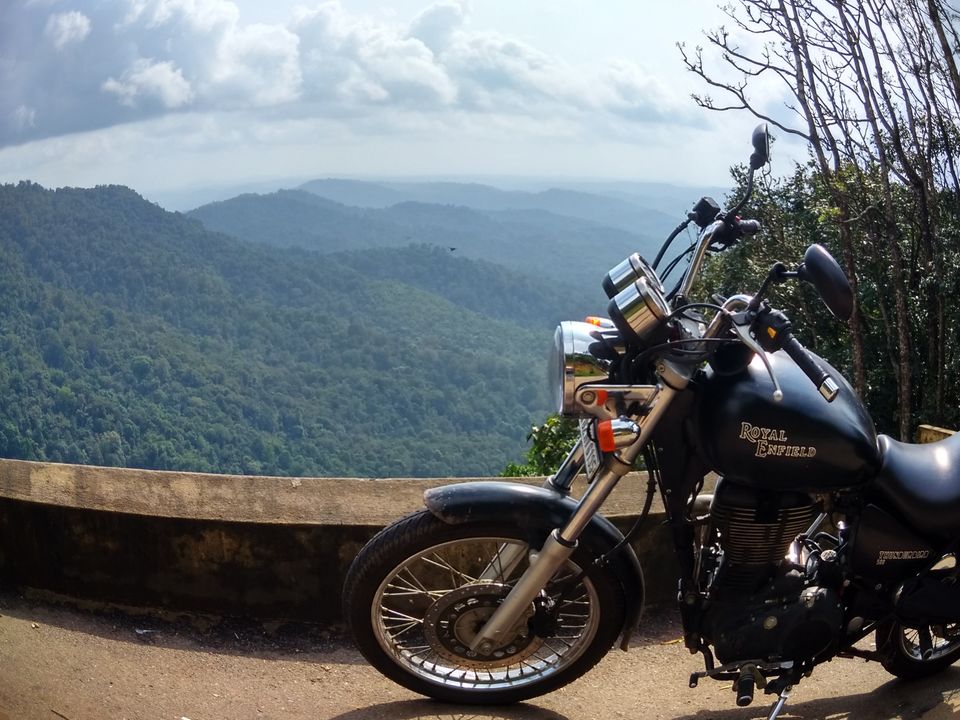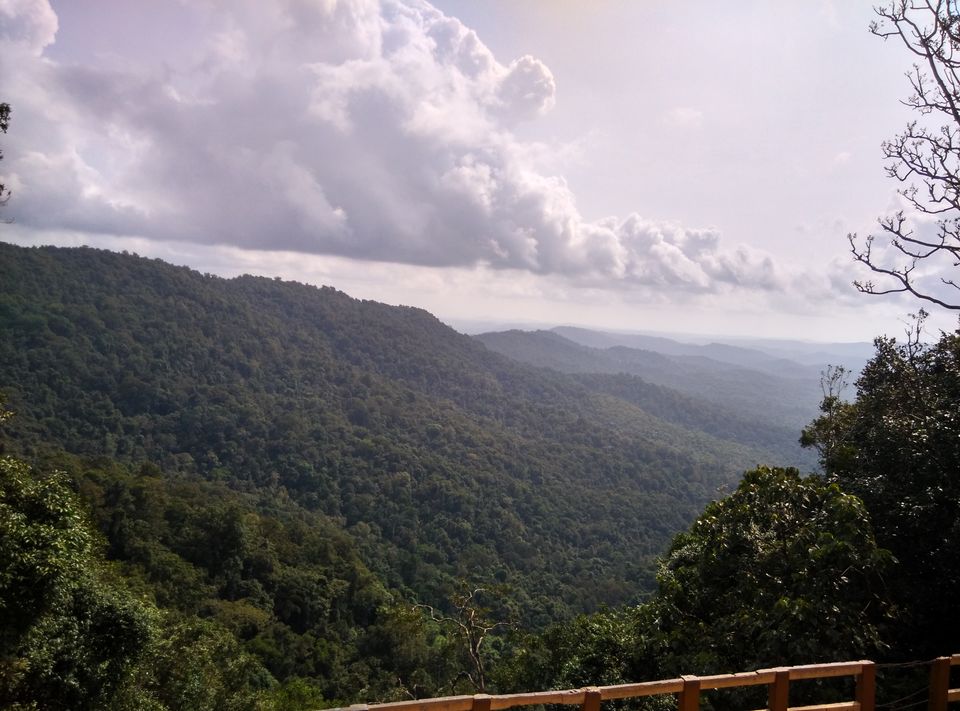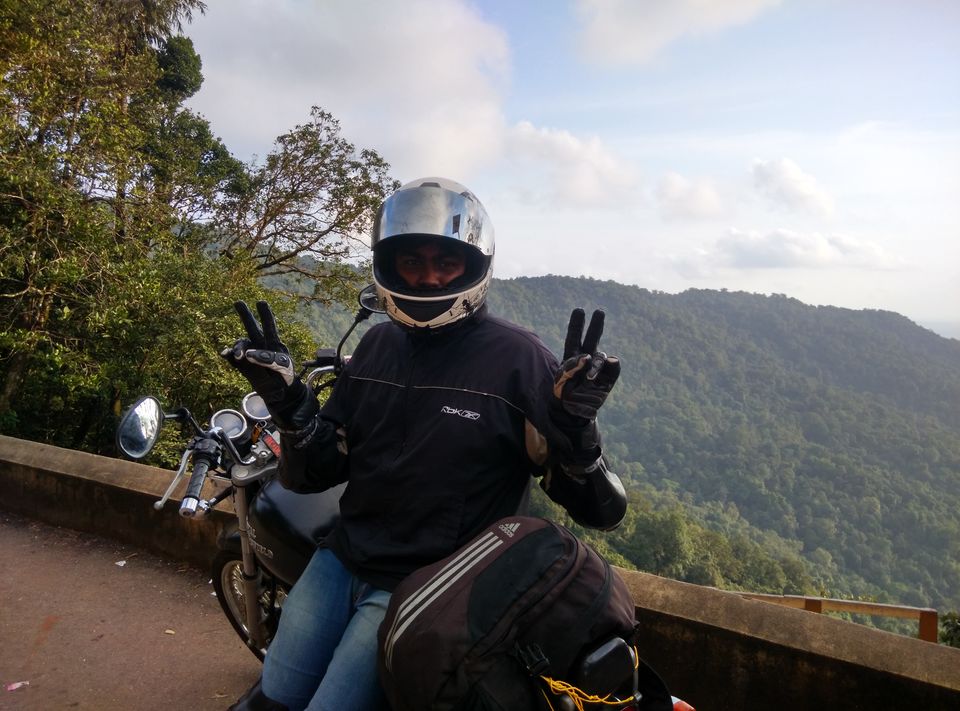 Continued my journey towards Gokarna,knowing that I was closer than ever before as I could smell the distinctive brine odor of the sea shore getting stronger with every passing mile.After some confusing directions from the locals,managed to reach the road that ended at Gokarna,the 11km stretch of road left after total annihilation by the monsoon rains.After some cautious riding finally made it to the beautiful paradise at around 2:30pm,18th September 2015.
Crashed at Subramanya's place(friend's cousin) for a while and this particular well caught my eye,looked like a portal to another world filled with Green and happiness.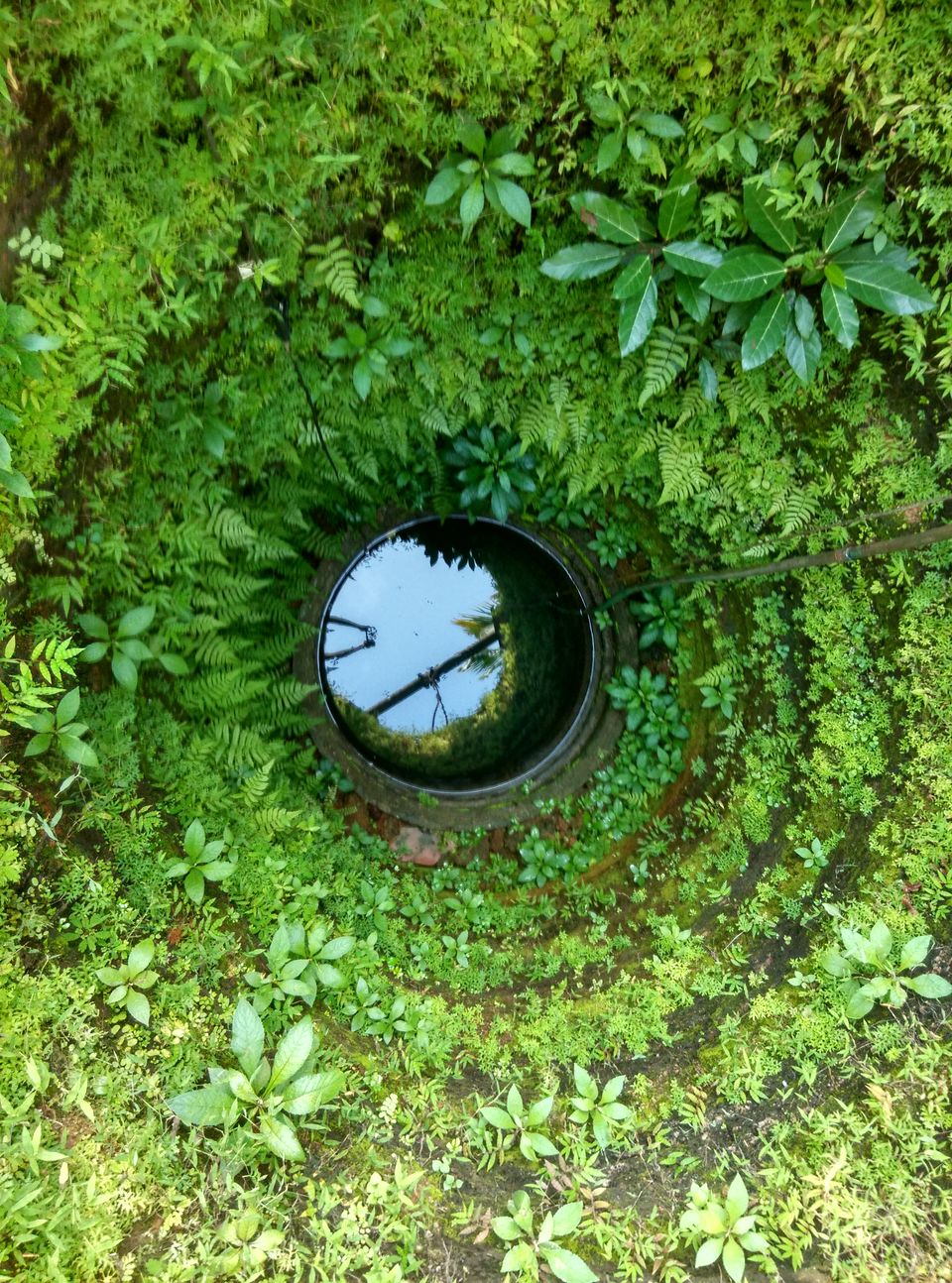 Luckily Subramanya accompanied me in the search for a place to stay as he had a religious ritual scheduled at his place for the night,after some insane walking 2km along the shore with a bruised knee,luckily found a place on the shores of the Kudle beach,Gokarna.After all the bargaining,the landlord agreed to rent out the room at a mere 150rs/day(2.5$),for it was the most basic room you could ever think off,an old mattress with a door that barely held on and a crossed path opening with no covering which acted as ventilation, letting some rays of sunlight at dusk.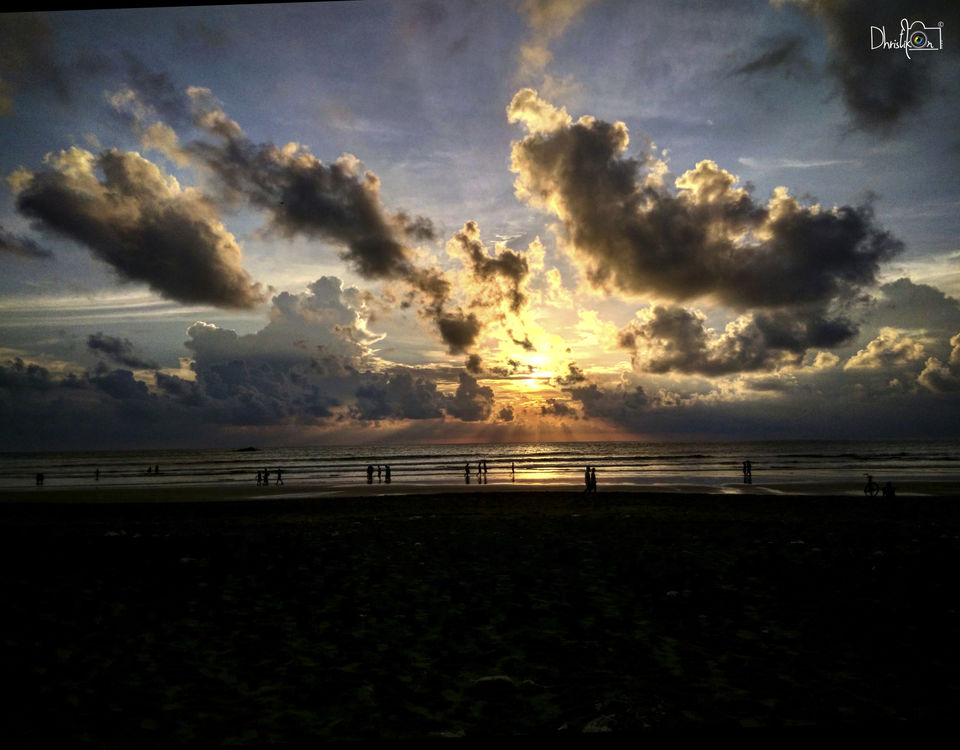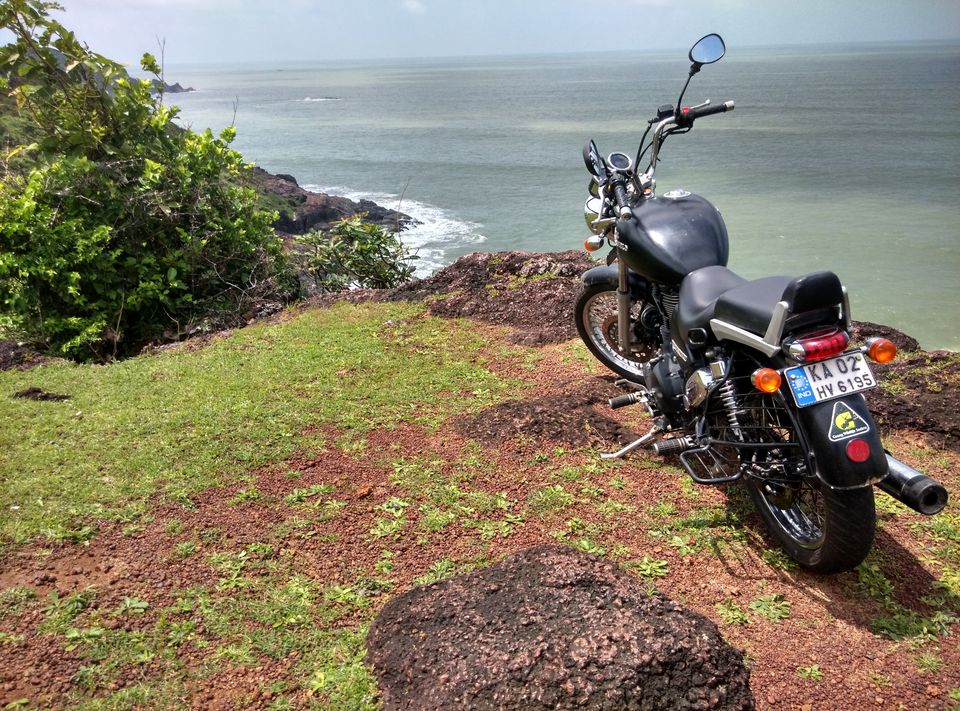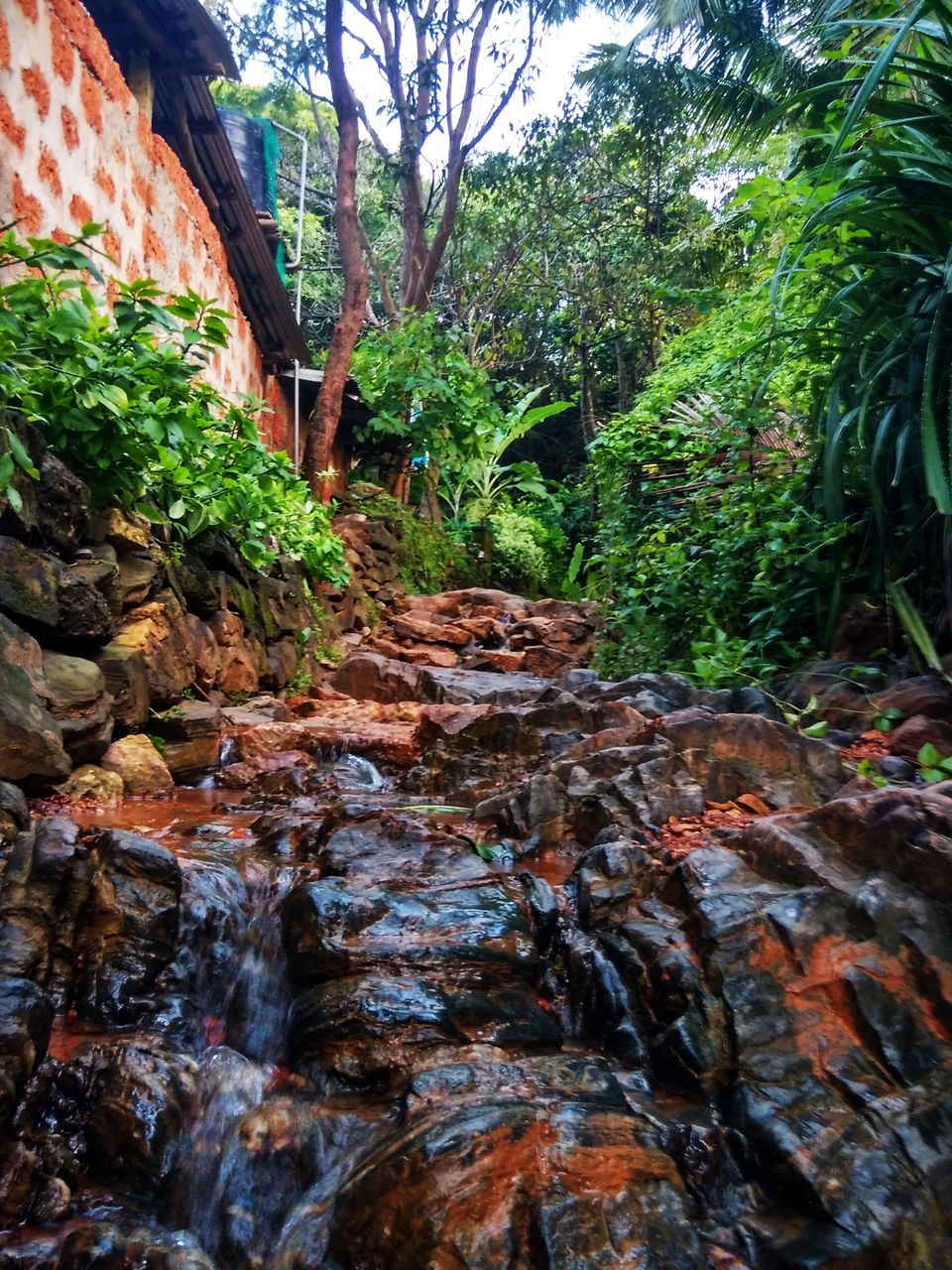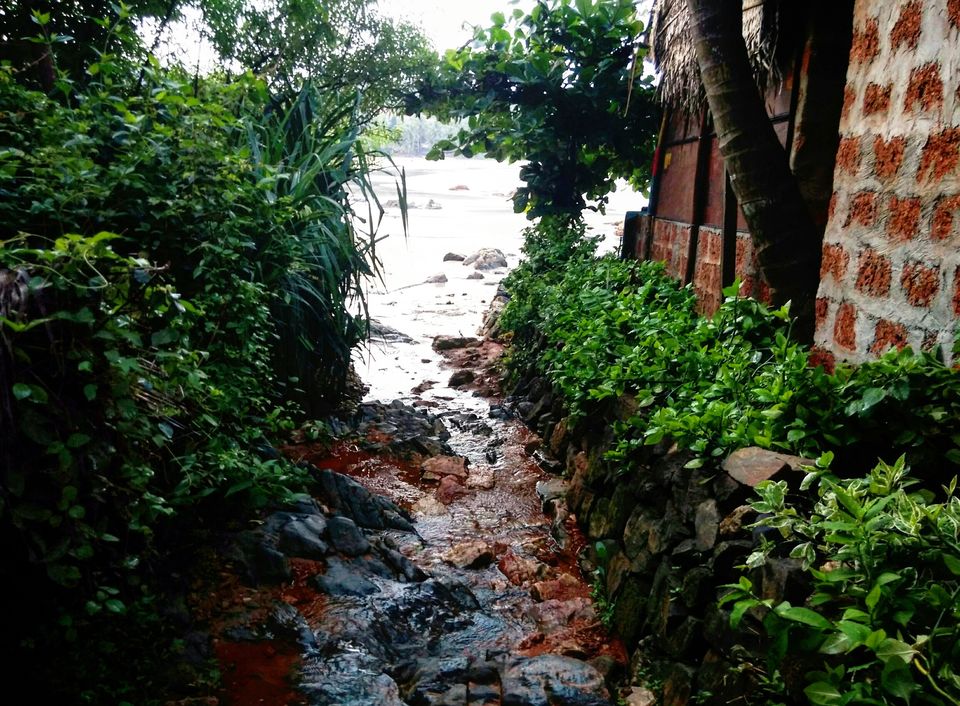 There i sit watching the waves crash into the rocky shores and watching the rain traverse through the endless clouds and this fella dropped by,and was lucky enough that Subramanya was present to click this one,after which he had to leave and introduced me to Ganesh Setti,a graduate from a nearby city called, Mangalore and also subramanya's cousin.One among the most humble people I have met.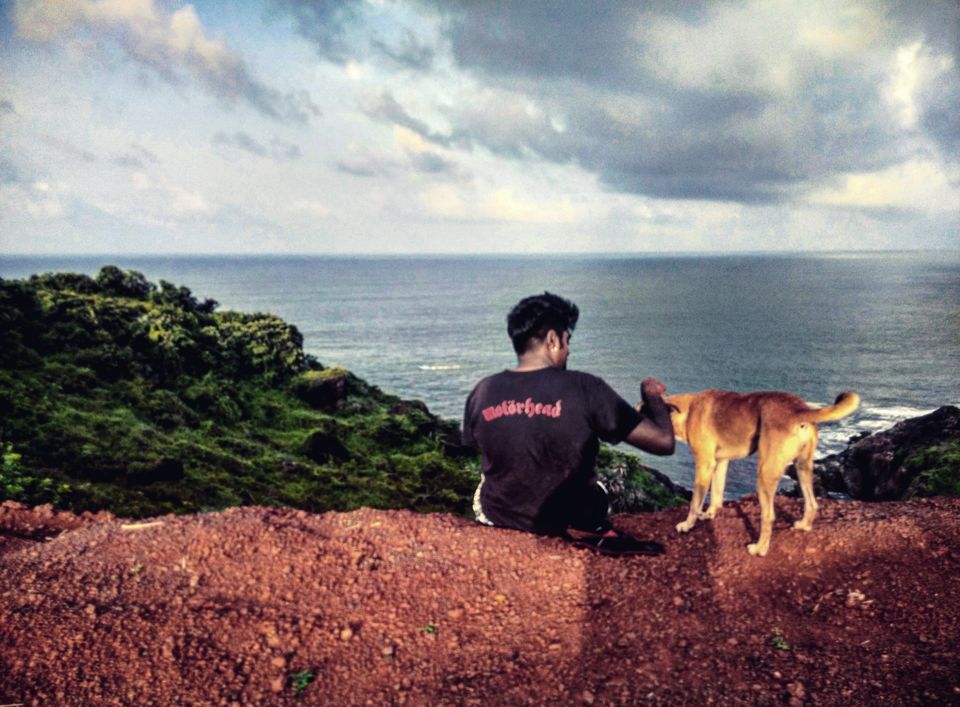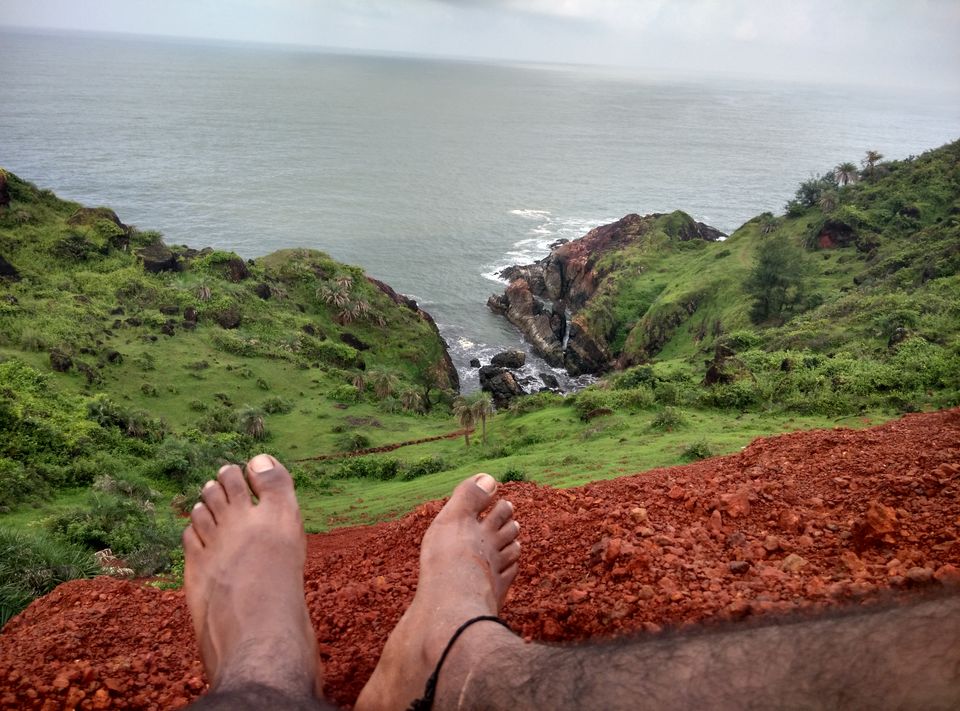 Unfortunately,I got a flat Tyre due to all the beating my bike had undergone in the course of traversing 600km and the wheel bearings added to the trouble.Parked my bike at a hotel nearby and quickly slipped into the hippie night life of Gokarna,had one of my best dinners ever on the shore that night with the constant echoes from the rumbling of the waves making any human calmer than he ever was.Stayed up that night to hang out with a bunch of fellow solo travelers,one among them was john,the man who never returned home,originally from South Wales,he has been living in Gokarna from 7 years and he started the conversation by asking me "What brings you here alone? everything okay buddy?",like he could just read my mind,after a long conversation with Mr.John,needed to catch up on lost sleep due to the journey.An hour into it and my phone goes havoc, on the other end, was the junior from college,who had paid some money in advance for covering a religious ritual at his place with my camera. Initially, he asked about my trip so far and then asked me about my plans for the day after tomorrow and broke the news about the religious ritual I was supposed to cover was scheduled on 20th September 2015. Disappointed was not the word.Managed to sleep out the despondent feeling loitering in me.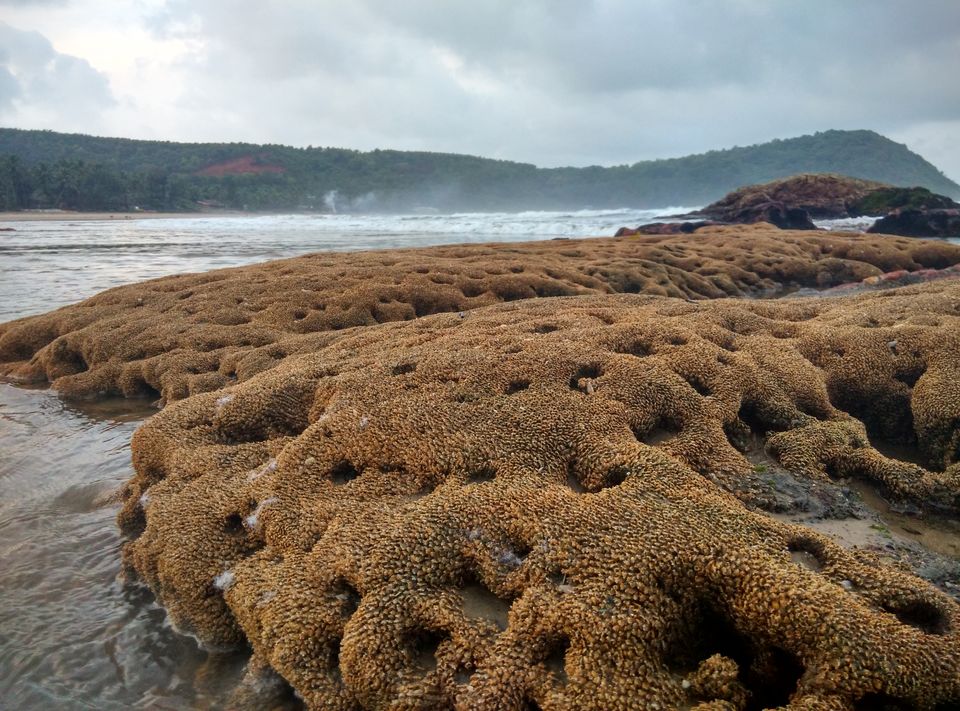 19th September 2015,5:00 am,wanted to make the best of the time I had left in Gokarna and walking has always been the best way to explore new places,had a wonderful time walking around on the shore and was lucky enough to witness the alluring sunrise.
And now I was stuck in a race against time to reach Bangalore by nightfall, and the most crucial part of it was getting my motor cycle fixed,Ganesh came by to check on me and helped me get my bike fixed which again cost around 1000rs and also 4 hours of my time. Ganesh suggested that we go to the fish market and few other beaches like the Om beach and the half moon beach,where I spent some time clicking pictures.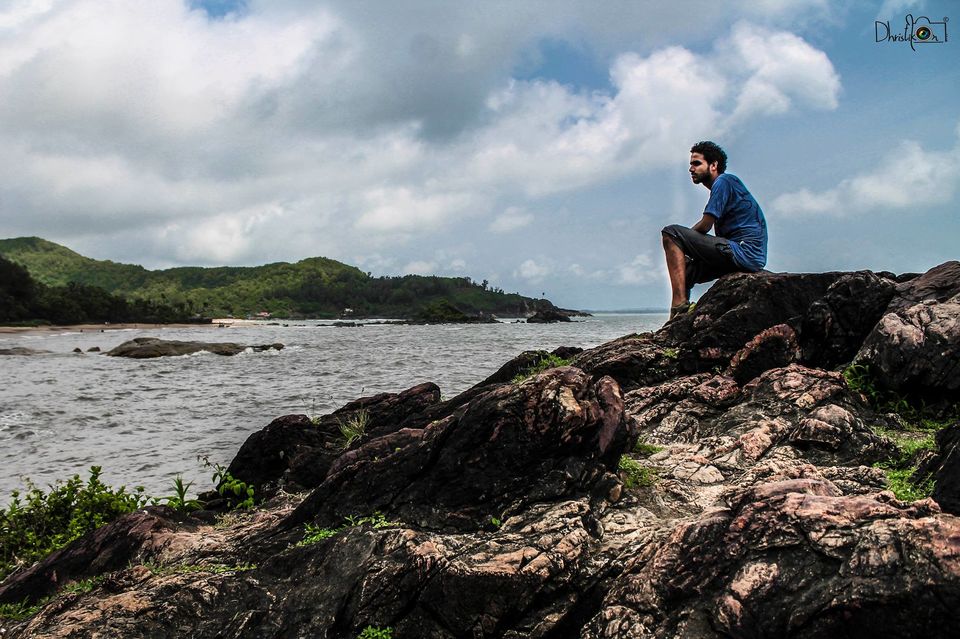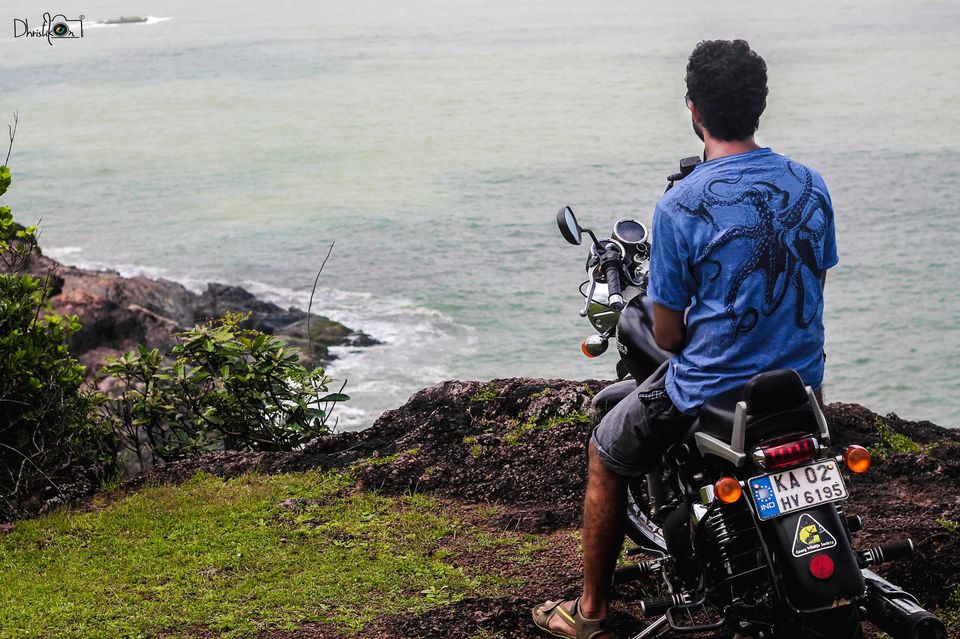 He also invited me to lunch at his place.Asked them if I could click a family picture for them,had some great food at his place which was also a home stayed named Shaisham hotel.Went back to Ganga lodge,quickly packed all my stuff and there my journey back home began at around 1:00pm.
Tried to cover as much ground distance as possible before dusk,but with the bugs slamming onto my helmet and poor visibility slowed me down a bit,but managed to reach Haveri by 7pm,and now road home was easier with the national highway in sight.Some street food like Masala puri and Gobhi Manchurian made up for dinner and could hit Bangalore by 2am and successfully covered the event next morning with some help from Jagadish Vijay,a fellow photographer.The beautiful journey to the western coast had come to an end,and with peace restored,went back to my day job as an engineer to discover that I had received an admit from one of the finest colleges for Engineering in the USA,Rochester Institute of Technology,New York, to pursue my masters in Computer Engineering.Wait is that the end? Nope! 4 days after I returned from Gokarna,what started as a Facebook comment by Chinmay nadig(a core member of the band BRODHA V and also a Indian Idol finalist) on one of the posts I had shared ended as a bike ride to Gokarna ,but this time,bigger(got to travel to many more places like Yana and Sirsi)and a lot of fun with Gaffoor Sk(Chinmay's colleague at his day job) joining us.These are some pictures I clicked on the trip with Chinmay and Gaffoor.