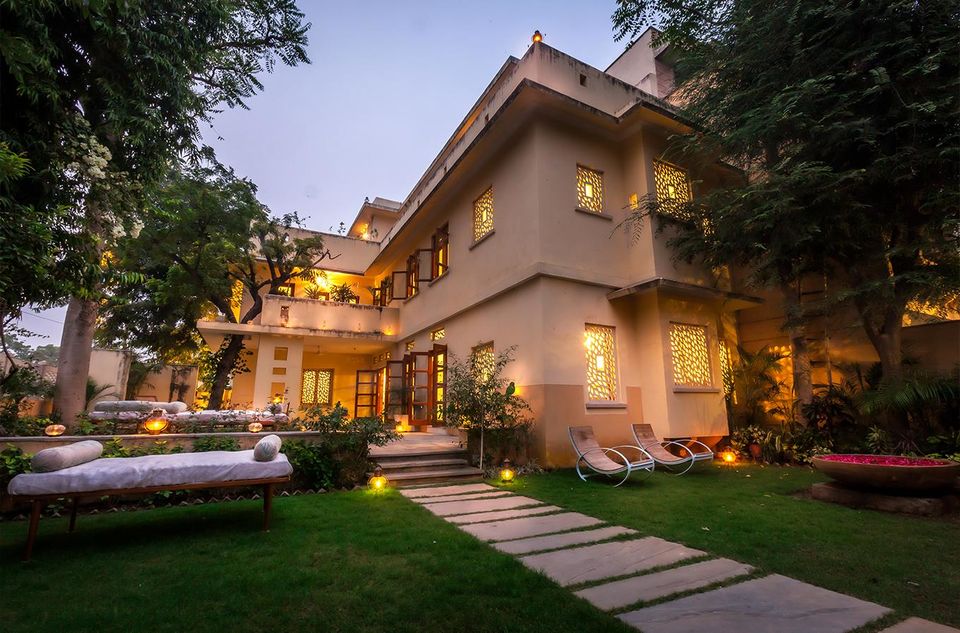 Settled up by Siddharth Kasliwal (co-owner of Gem Palace) and Abhishek Honawar (renowned chef from Bombay), 28 Kothi was firstly made to facilitate the clients of Sidharth Kasliwal but later on it opened for other visitors as well. Started in January last year this elegant place is situated in the Civil Lines area which is at 15 minutes distance from the main city. It's a beautifully decorated property with a calm and peaceful atmosphere. Each part of the property radiates style. The hotel has 5 Rooms (2 Suite, 2 Double Room and a Single Room) with impressive interiors.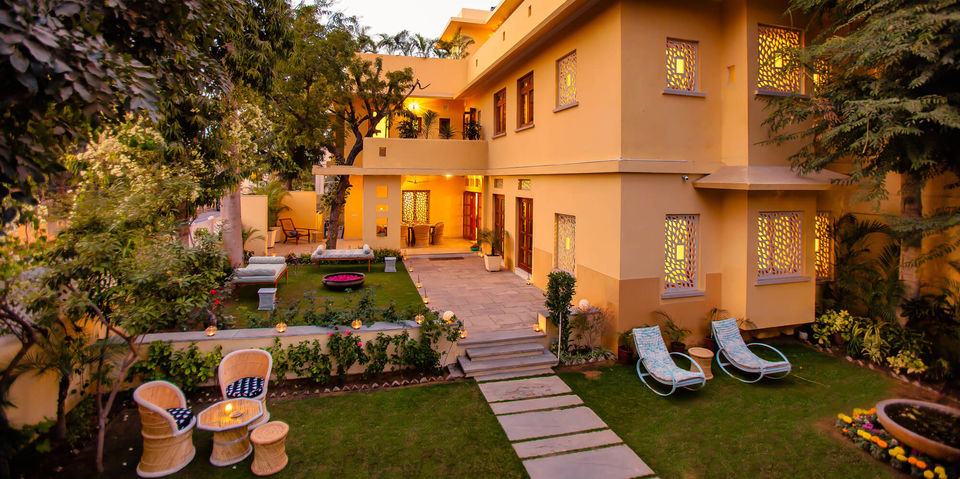 Eat & Drink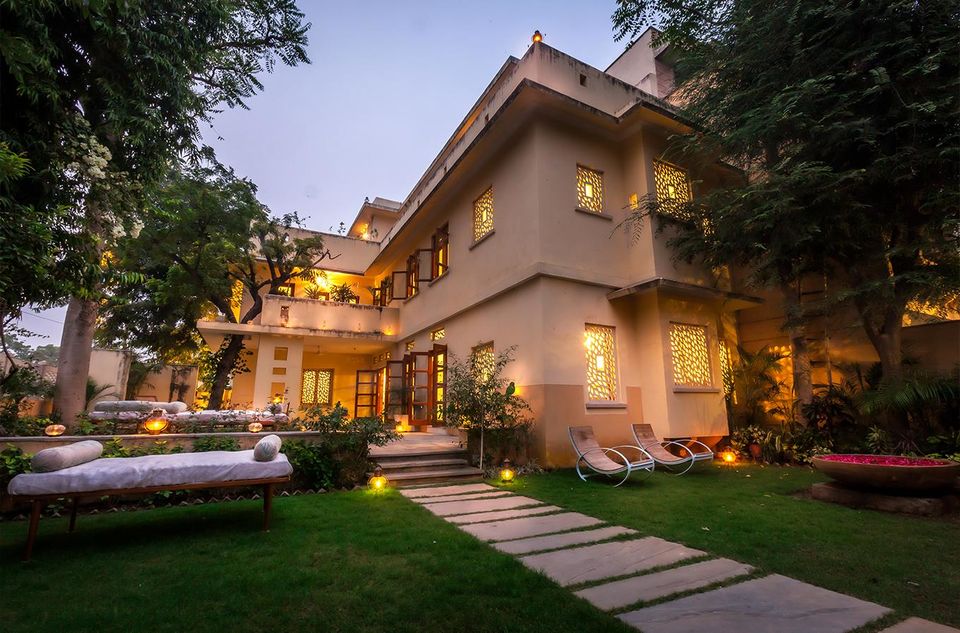 The menu here is strictly vegetarian, prepared with fresh organic vegetables and ingredients. A light breakfast on the terrace and the dinner under the stars with a seductive setup in the lawn lit up by lamps is a memorable experience.
I liked their Rajasthani Thali, perfectly spiced and presented with traditional deserts.
Stay
The Topaz Standard Room is sufficient for 2 people which we stayed in. It has with a private terrace, temperature controlling facility, free Wi-Fi, a safe vault, Queen sized cosy bed, complimentary Mineral Water filled bottles, Hair dryer, etc. By the way there are TV's or LCD's, but that's OK because we never felt like we are missing them.
The bathroom has hot/cold shower facility provided with bathrobes and basic toiletries.
Other facilities include laundry service, car rental service, doctor on call, complimentary breakfast, etc.
Play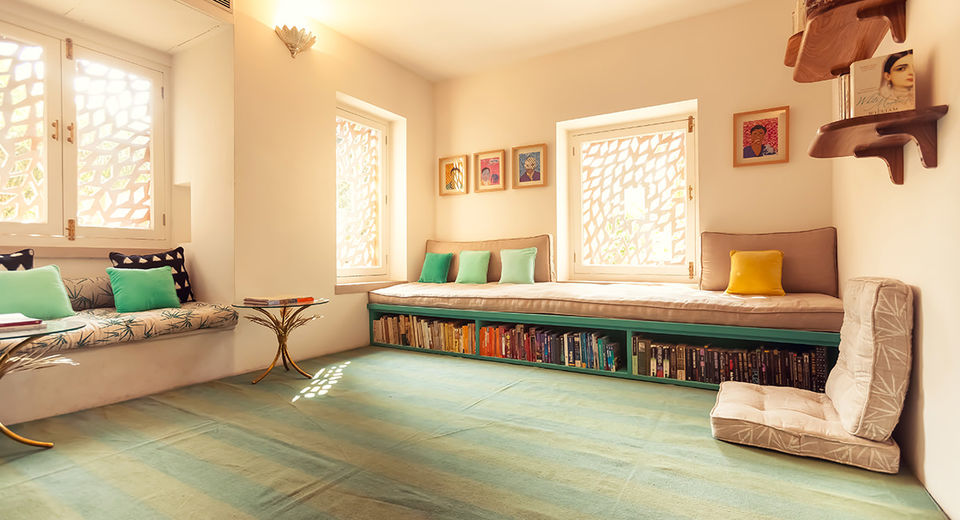 Well if you love reading, then I'm sure you are going to love the snug Kothi Library. Natural Light
We preferred sitting in the lawn enjoying the evening with other guests.
You can opt for an Ayurvedic massage/treatment at the Kothi SPA or even get involved into the Yoga Session.
Apart from these you can visit the main city market, the Amer fort, and other tourist locations of Jaipur.
More Information
Hotel: 28 Kothi
Location: House no. 28, Shivaji Nagar, Civil Lines, Jaipur, Rajasthan-302006
Phone: 076658 34022
Accommodation: 5 Star
Read more on Travel, Fashion and Lifestyle at my blog - The Indian Salad. I also share pictures and other interesting stuffs on Instagram, Twitter, Pinterest, Google+ and Tumblr.