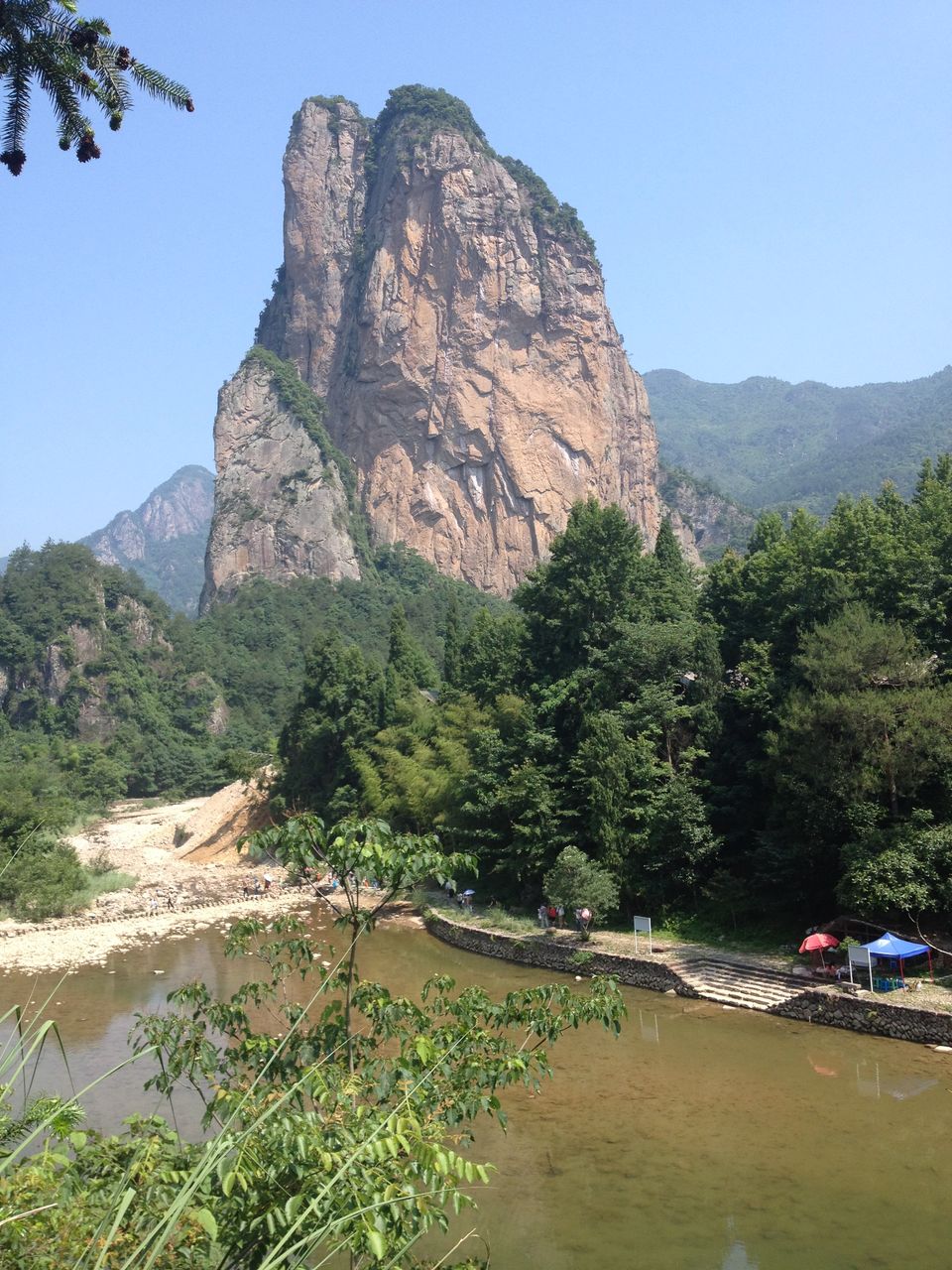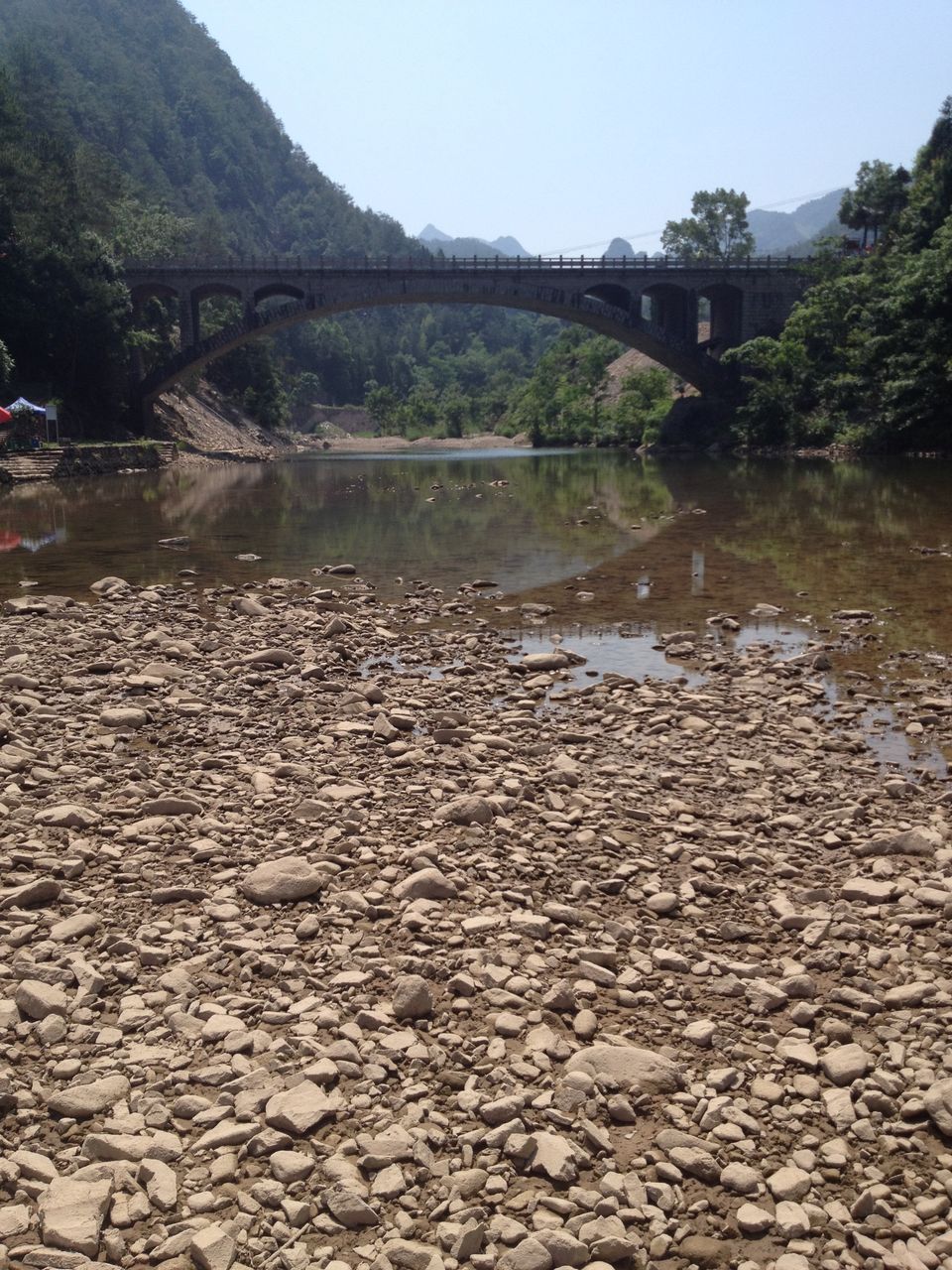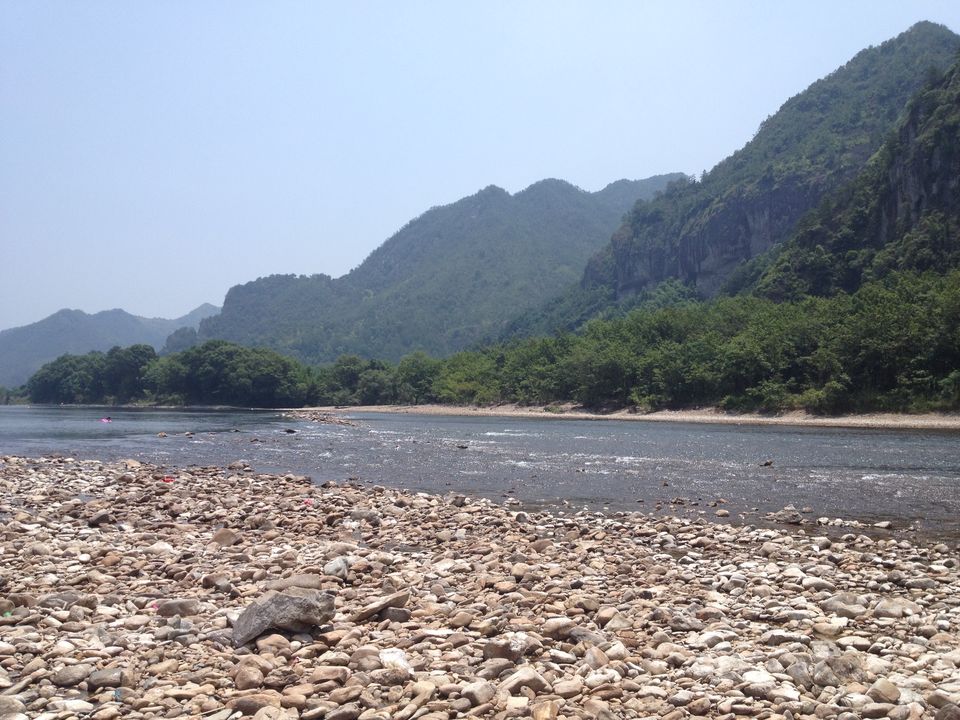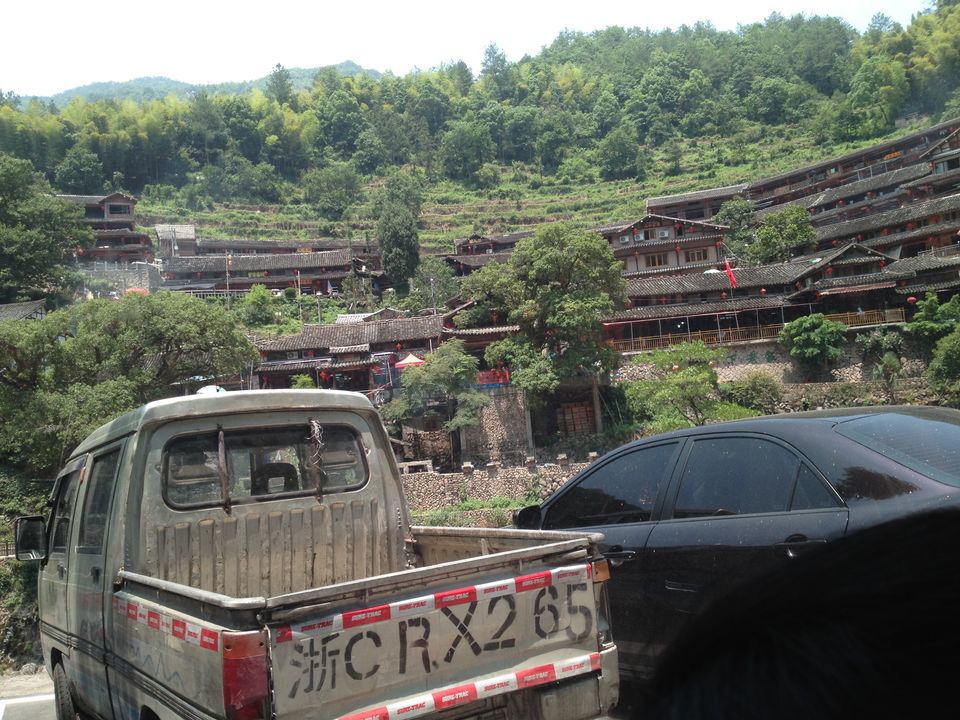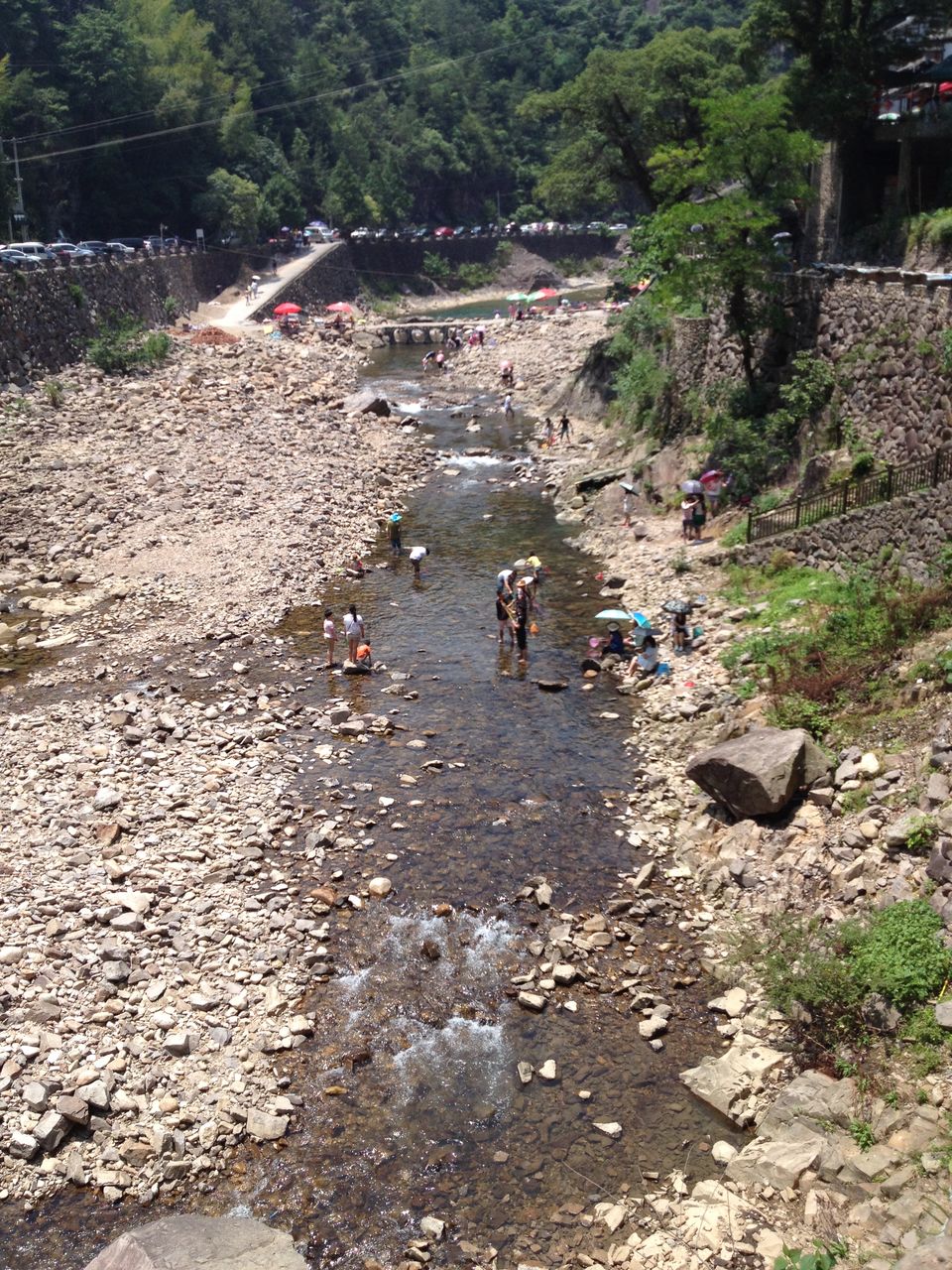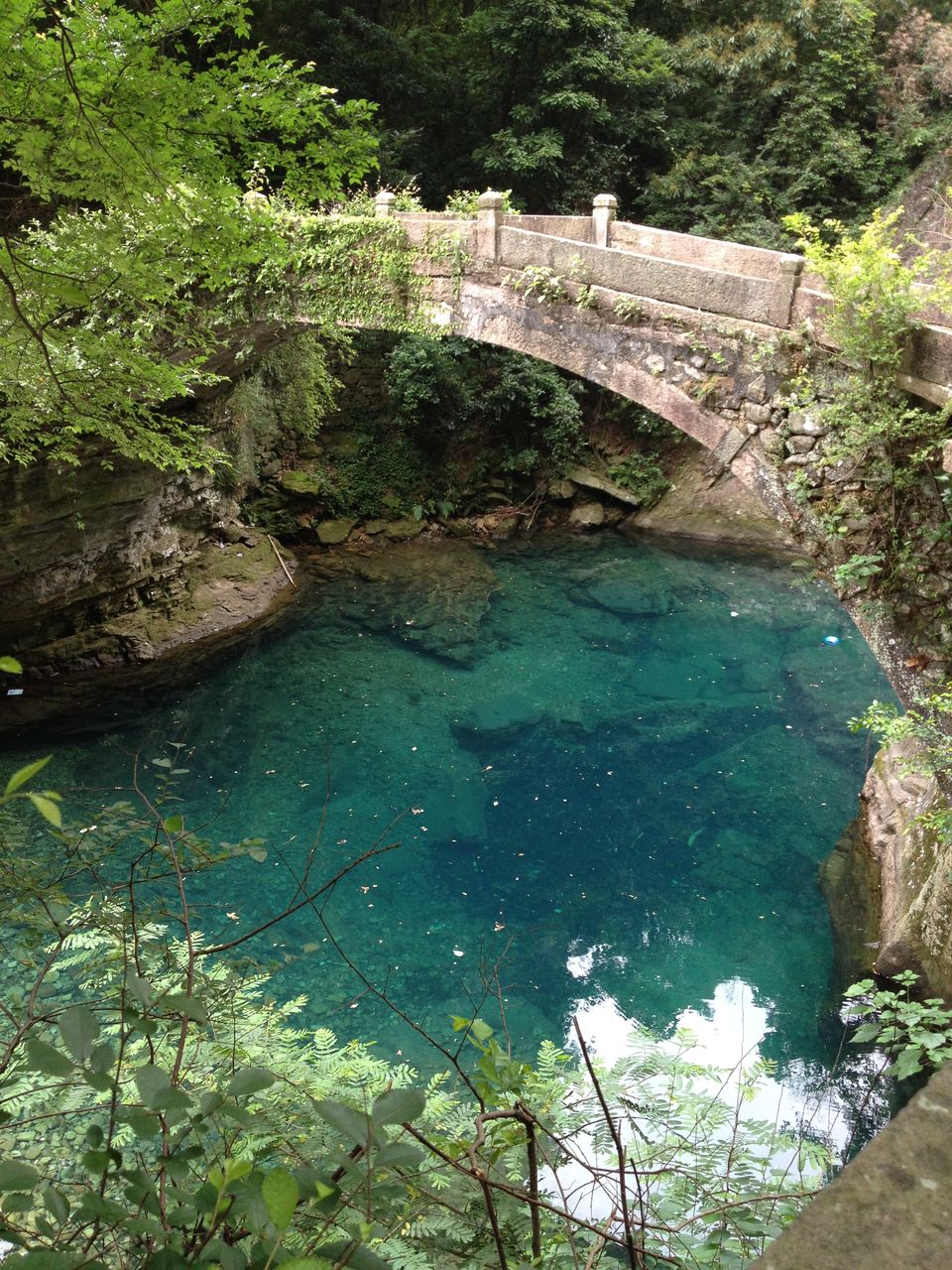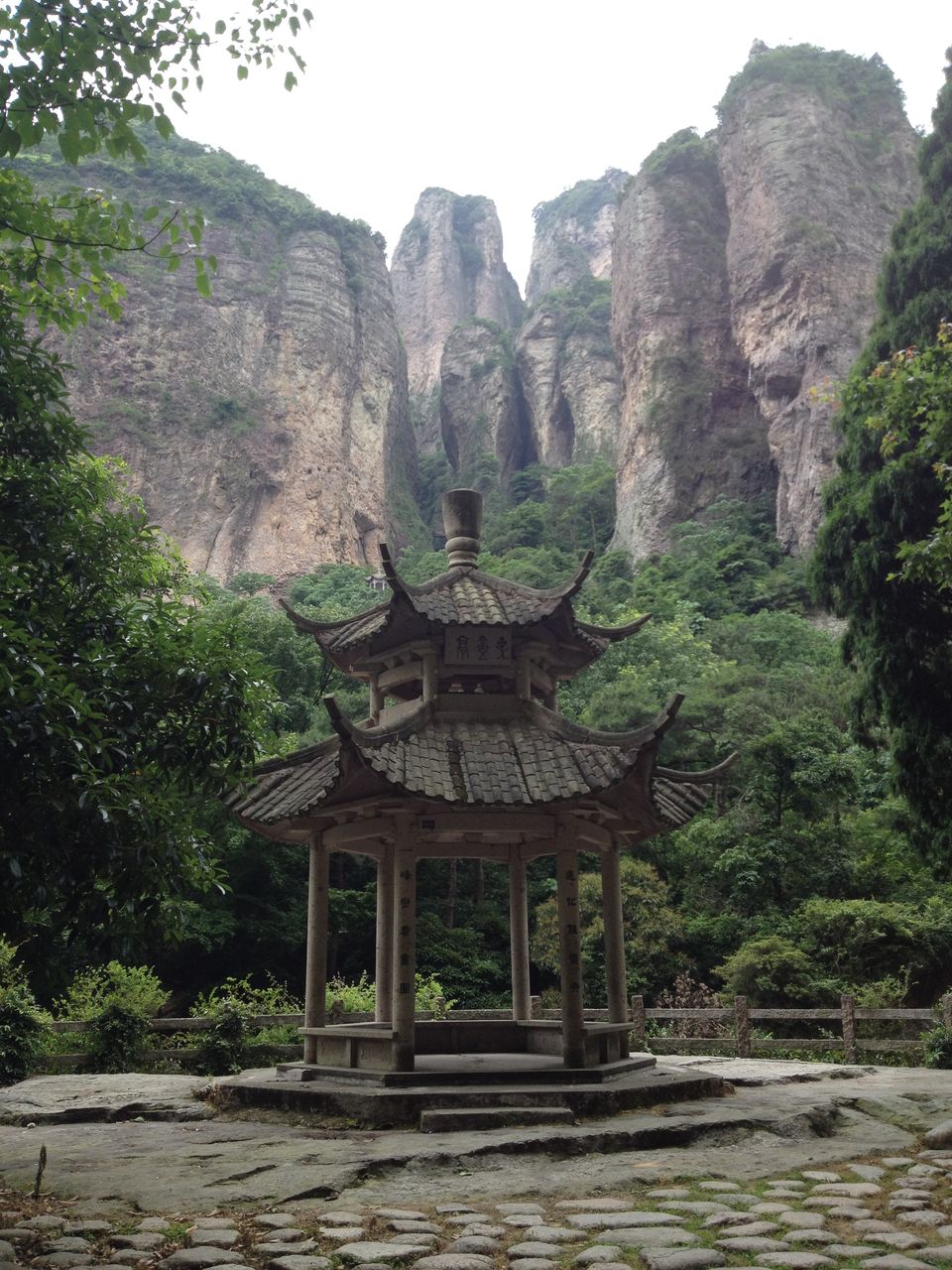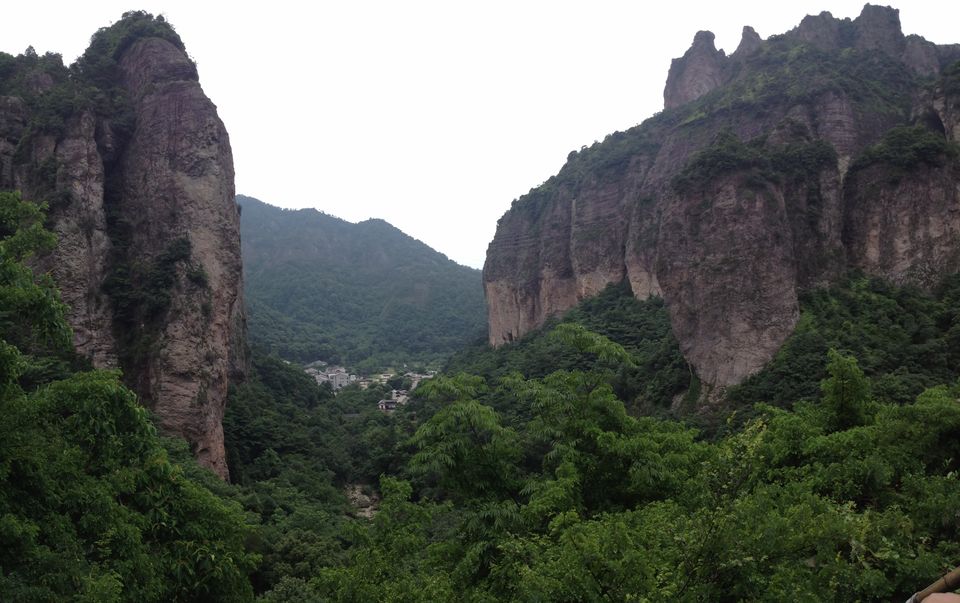 We traveled from Shanghai by car, and the road trip took around 3 hours. We arrived at night and checked into the motel. In the morning, we travelled to the Yandang mountain attraction and passed by the town center. The town is really small, not commercialized for tourists just yet. Surrounding the town would be all the mountains and scenery which is just beautiful! The town itself is considered developed, with short buildings here and there, not the village kind of feel. 
Yandang mountains is part of Wenzhou county in China, and it's specialty is seafood as they sit between the sea and a river. There is a kind of crab there which sometimes pops into the sea for a little, then goes into the river for a little, which makes it a seafood specialty! Definitely a must-try! Go during the autumn months October-November as I heard those are the seafood months :)
I would suggest to rent a mini-bus or car if you are on a free-and-easy trip as it makes moving around a lot more convenient as the attractions are quite some distance away from the town center.  
This is one of the few cities in China that is not THAT commercialized for tourists just yet. Some roads are still muddy roads with bumpy rocks. There is no well-known hotel chain here yet, and therefore we stayed in one of the motels we managed to find. It was around 150RMB for a double room (non-peak period). We drove from Shanghai to this place, and I love the fact that no matter where you turn your head, you see beautiful mountains and scenery EVERYWHERE. There are many attractions in this area, despite them all being similar (it's all about climbing more mountains to see more scenery). Most attractions take about 1-2 hours.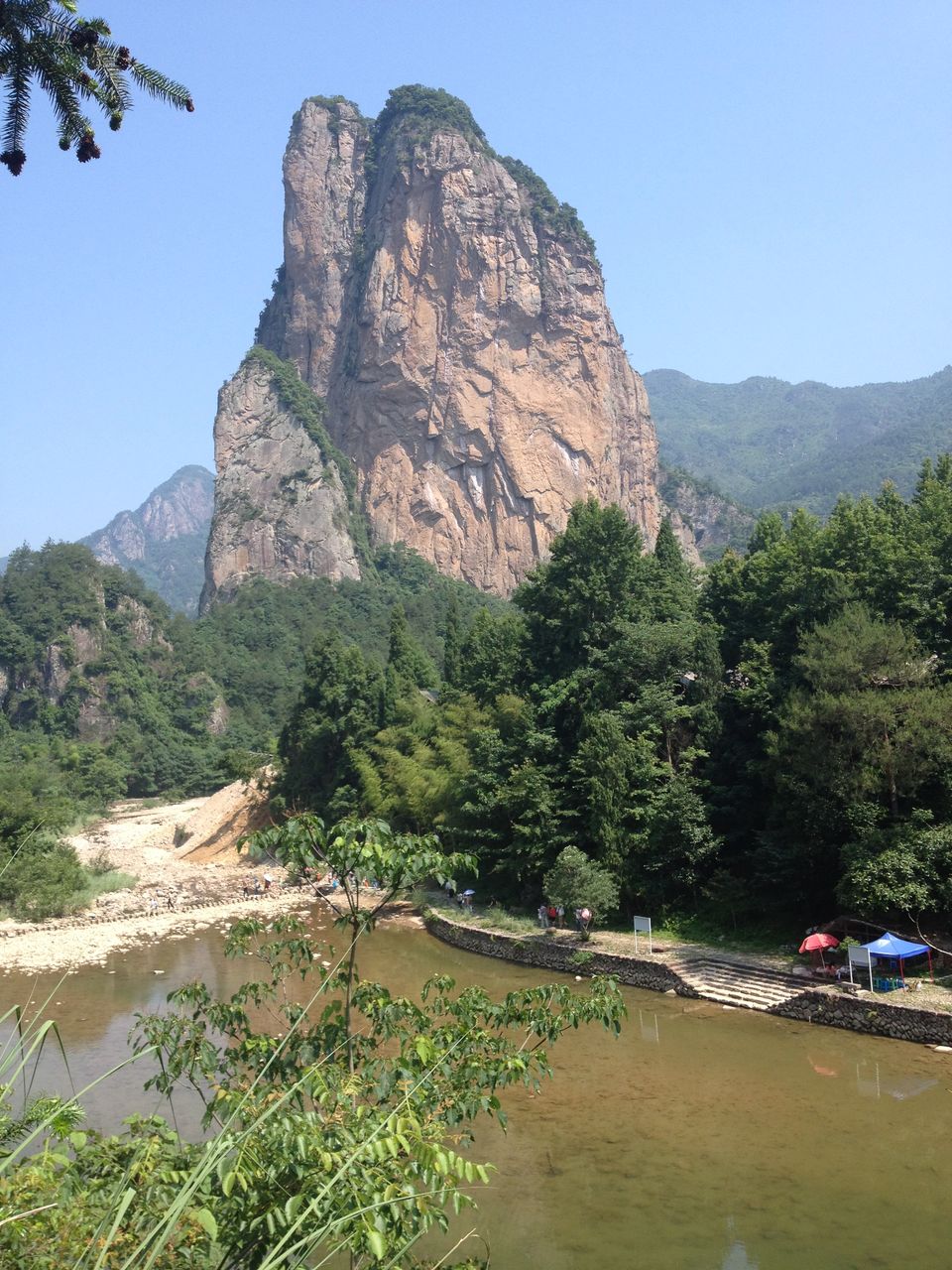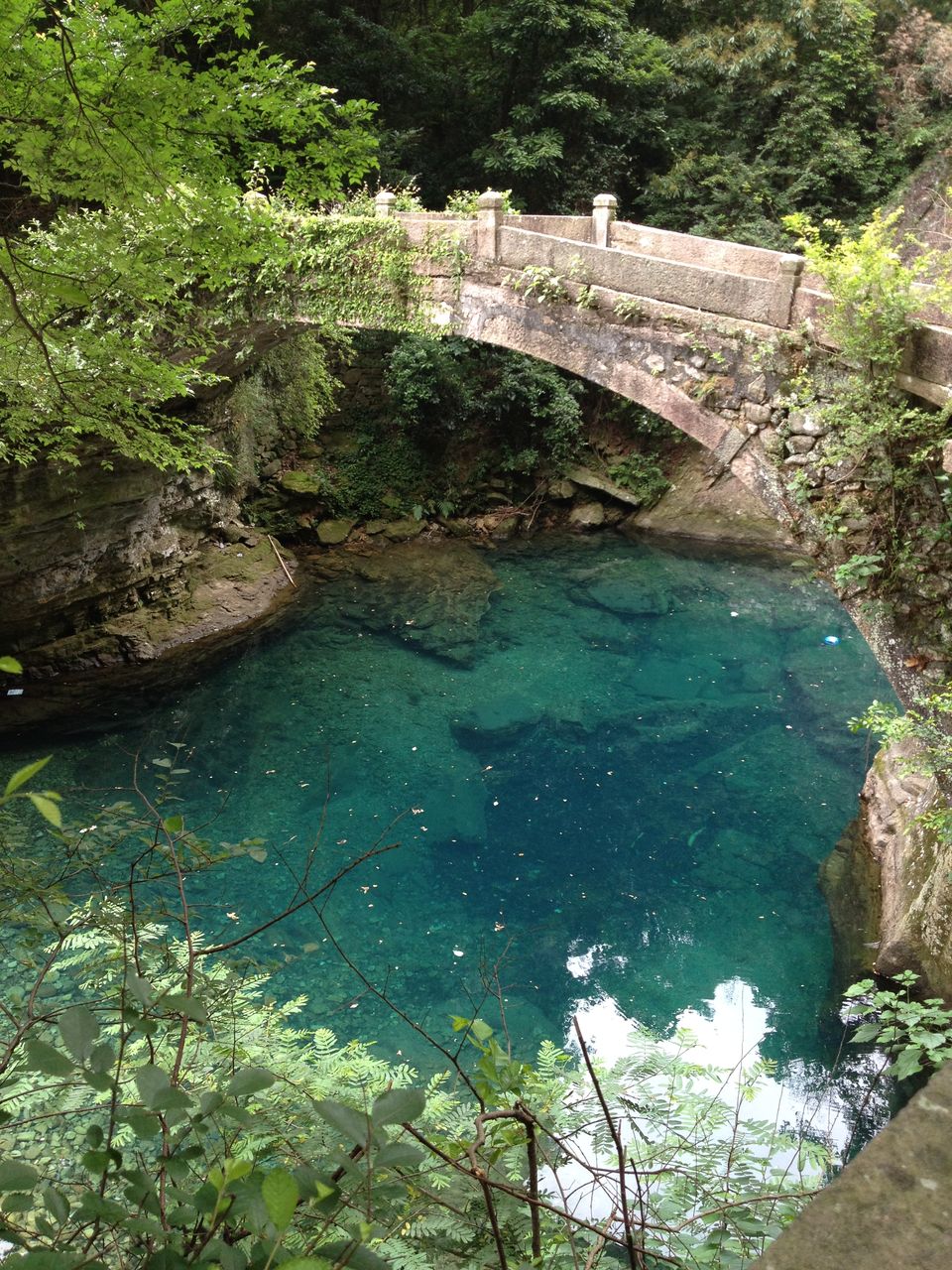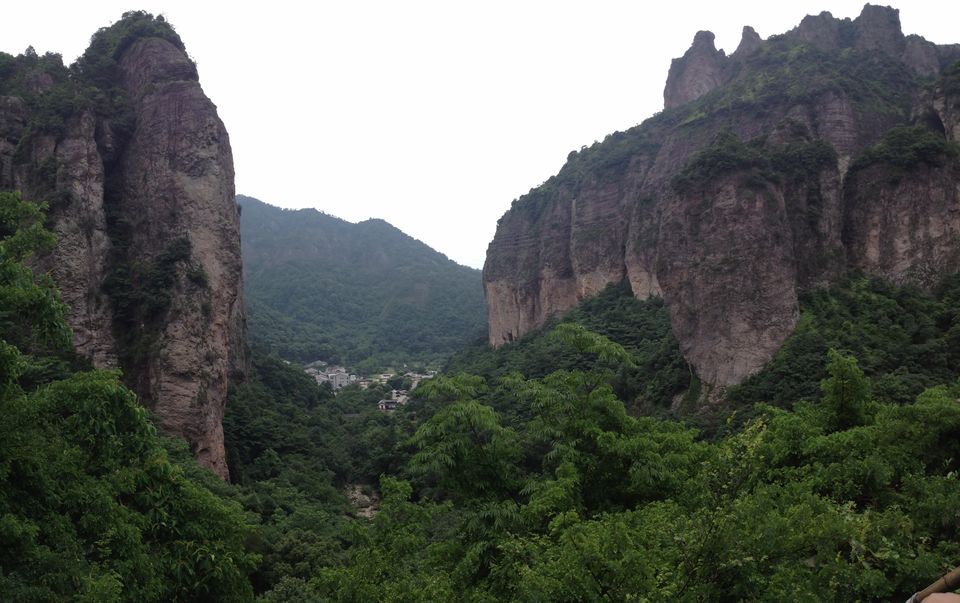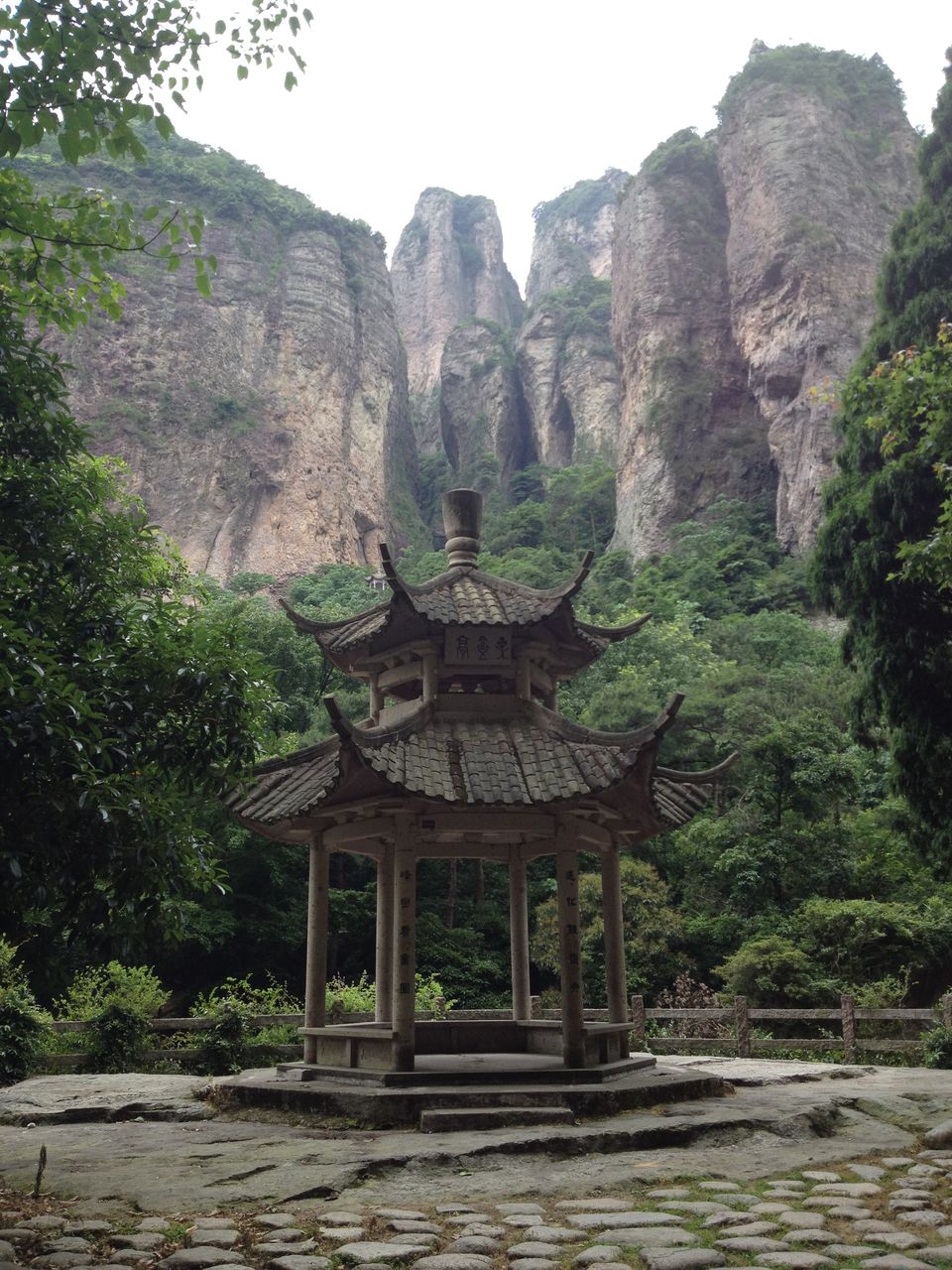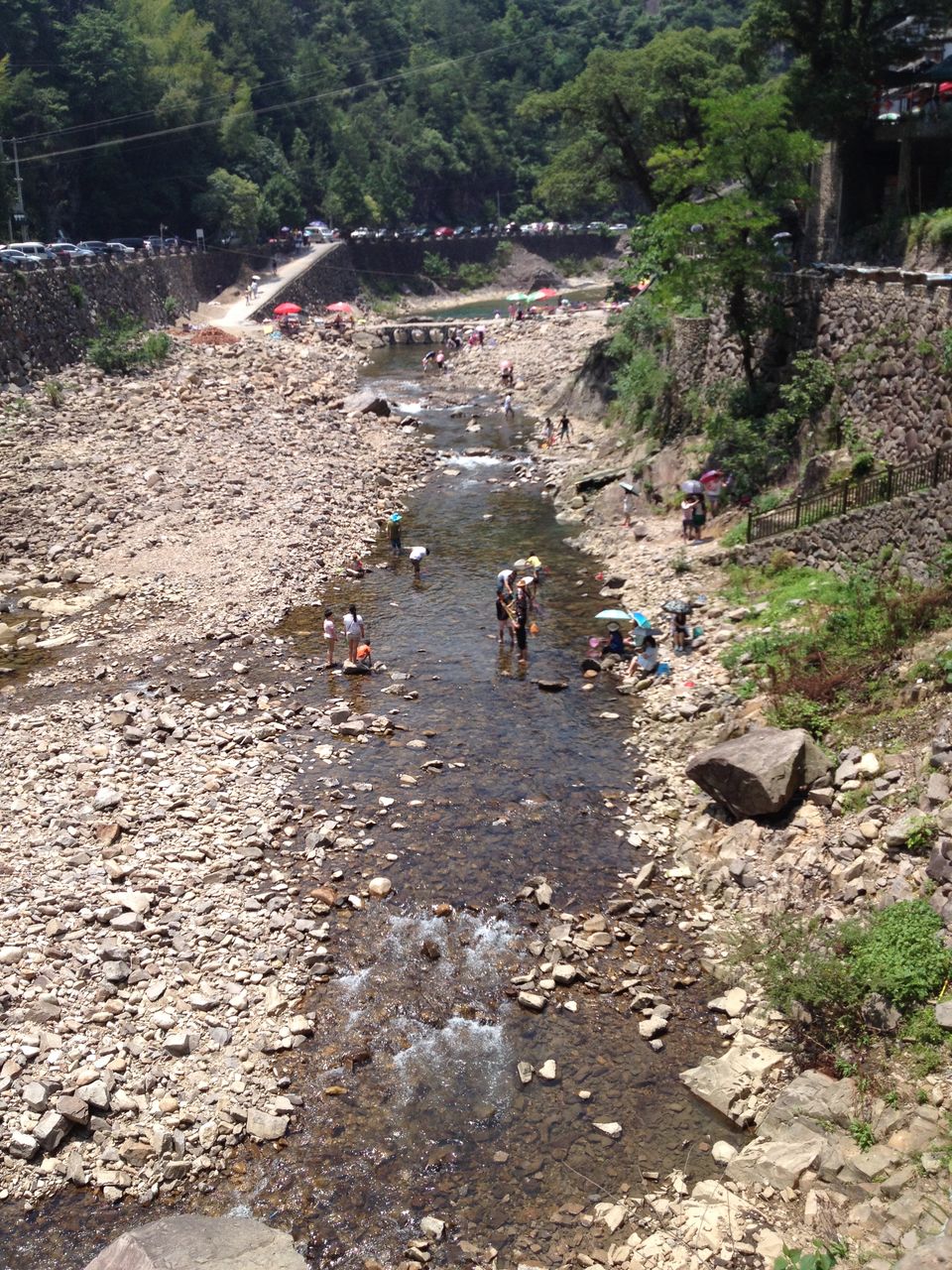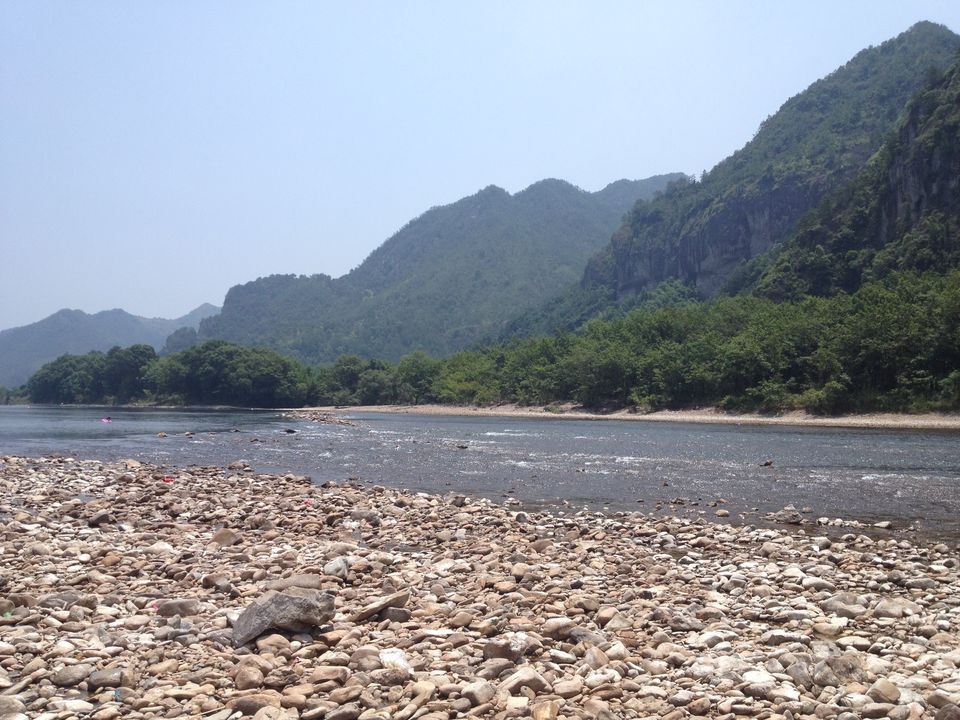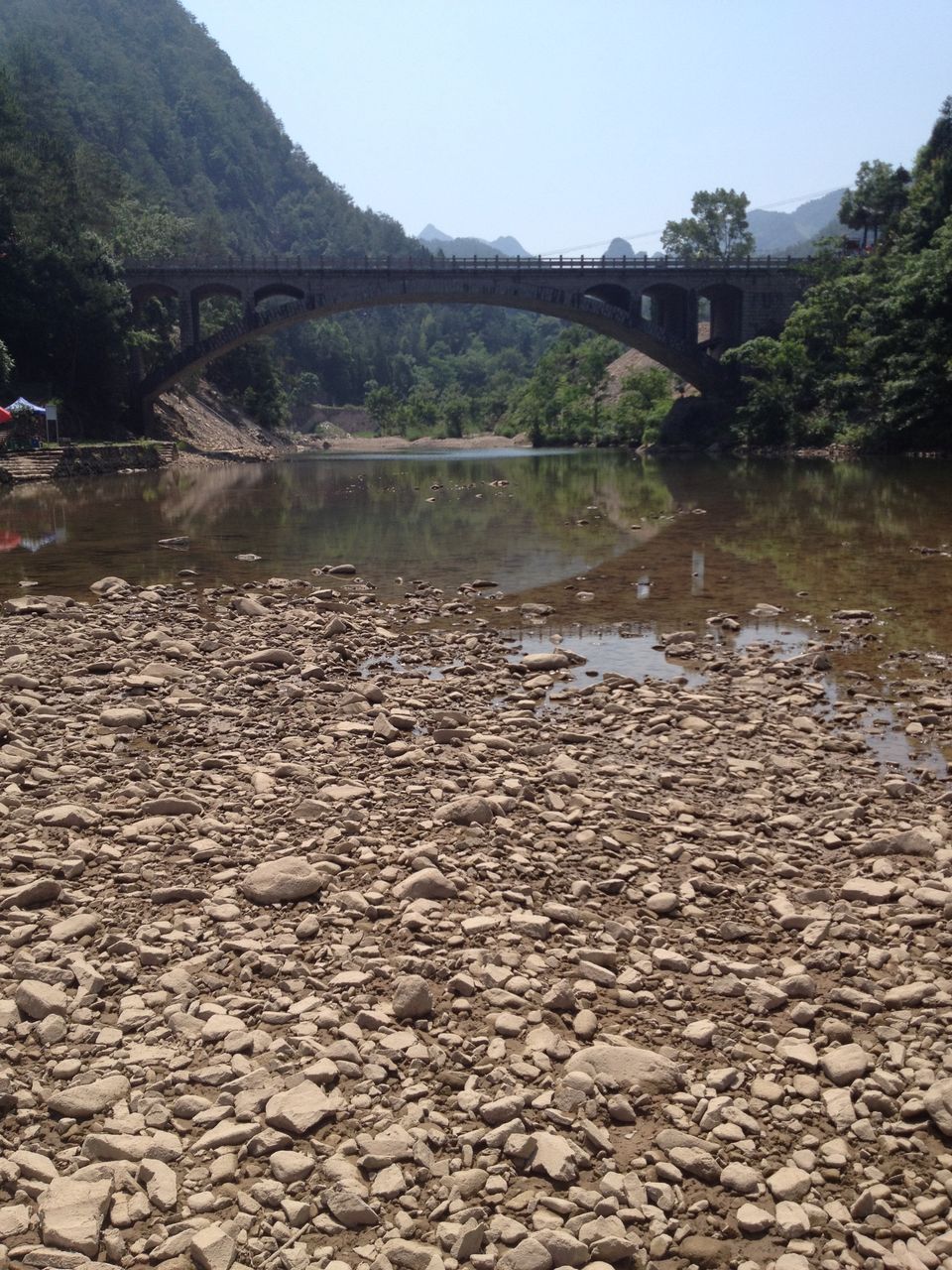 Lingshangrenjia -> 岭上人家, can be directly translated to 'People on the mountain range'. This attraction is made up of restaurants built on the mountain edge that continues till top of the mountain. The photo I took is from the carpark, quite a distance away from the restaurant as a river runs between the mountain and the carpark area. There is a bridge to cross to get to the opposite side. All the restaurants serve similar things, and the specialty in that area is 烤全羊 (kao-quan-yang), which is 'Roasted whole lamb'. So just pick any with many people inside and preferably with air-conditioning as its hot in summer. The lambs are 'fresh', as you can hear them 'bahhh-ing' when you walk nearer to their kitchen (I didn't dare to go look..). The lamb is just nice for a table of 12 people, of course with other add-on dishes. The cooks are fantastic as the roasted lamb is sprinkled with all sort of spices that create so much flavour there is no 'lamb smell' at all. I highly recommend this place! If you are not a fan of roasted lamb, I still suggest visiting this place just to see how amazing that the restaurants are built on the mountain edge.