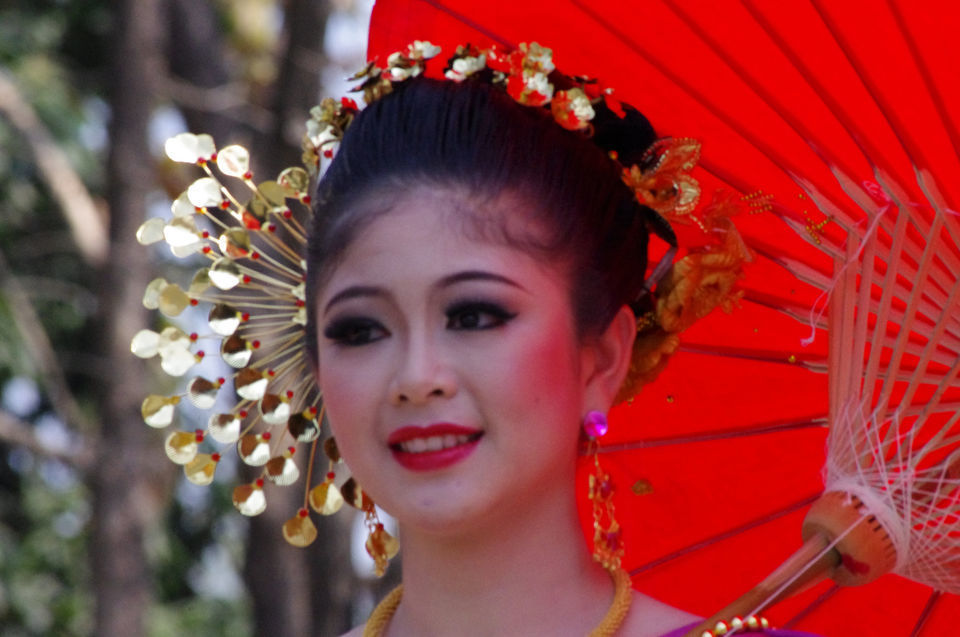 "Let your Life be a garden of peace and your smile be a bloom of flowers."
― Dinakar Phillip.
The USA Rose Bowl Parade version is celebrated as Chiang Mai Flower Festival in Thailand.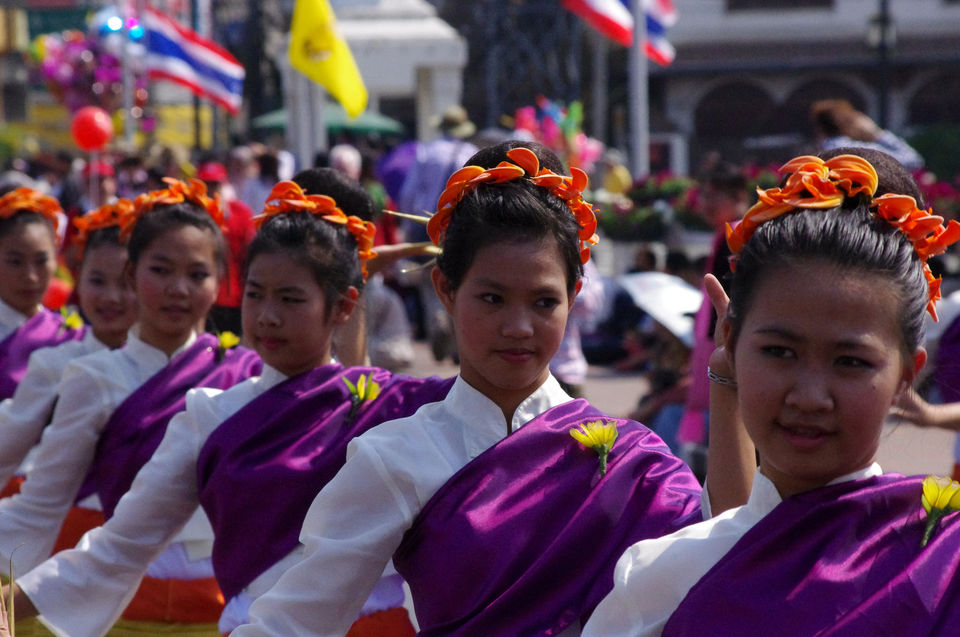 Chiang Mai, Thailand, known as the "rose of the north". The Chiang Mai Flower Festival has been running for over 40 years and celebrates the beautiful flowers in bloom during this time.
The festival runs over 3 days at the start of February each year and draws thousands of visitors to Chiang Mai.
Displays of yellow and white chrysanthemums, and the Damask Rose, a variety found only in Chiang Mai abound.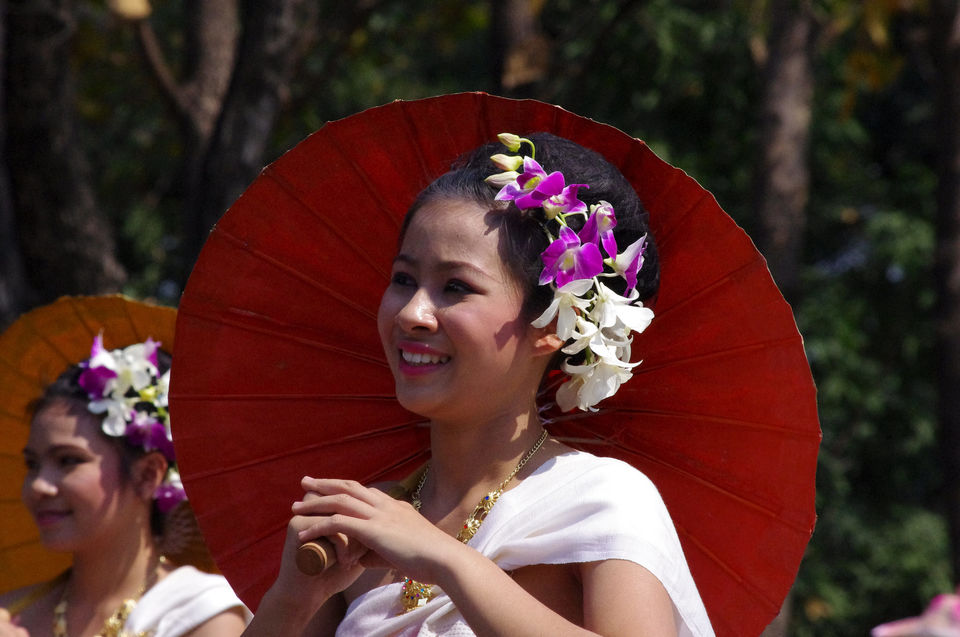 By bringing to light a vibrant display of ancient and modern floral art the festival also exemplifies the traditions of the ancient Lanna Kingdom.
REACHING CHIANG MAI
You can reach Chiang Mai from Kolkata via Bankok by Airasia airways around 4hours.
What happen in three day in this flower festival?
Day One : the first day of the festival involves an agricultural fair as well as the exhibition of floral arrangements and landscaping trends(Suan Buak Haad city park).
Day Two : On the Saturday of the festival, there is a large flower festival parade that typically takes place from Nawarat bridge to Thapae road, Kotchasarn Road, Changlor Road and then to Arak Road (Nong Buak Haad Public Park).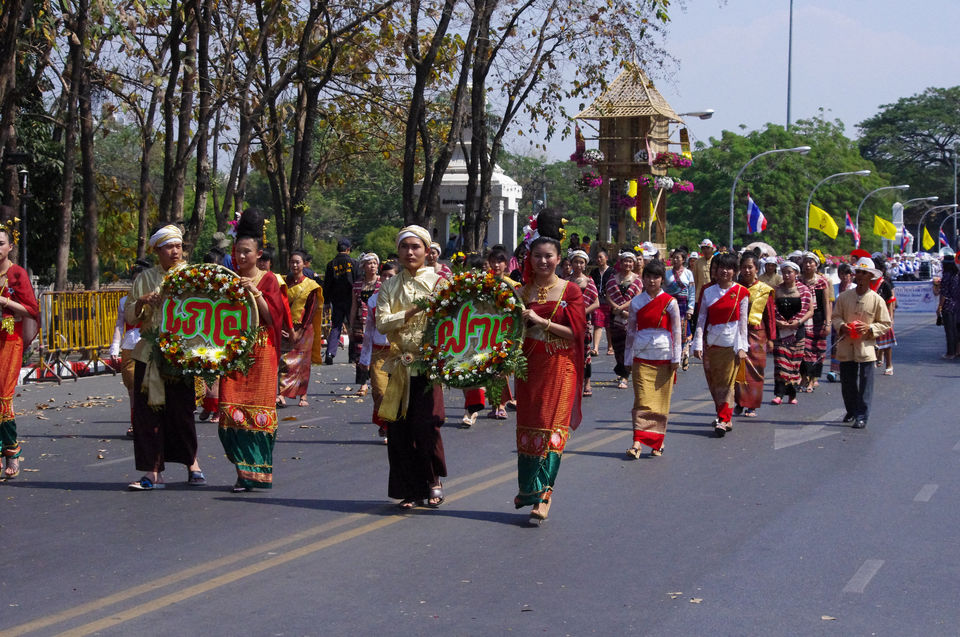 There will be large floats adorned with flowers as well as marching bands, school groups and dancers also taking part.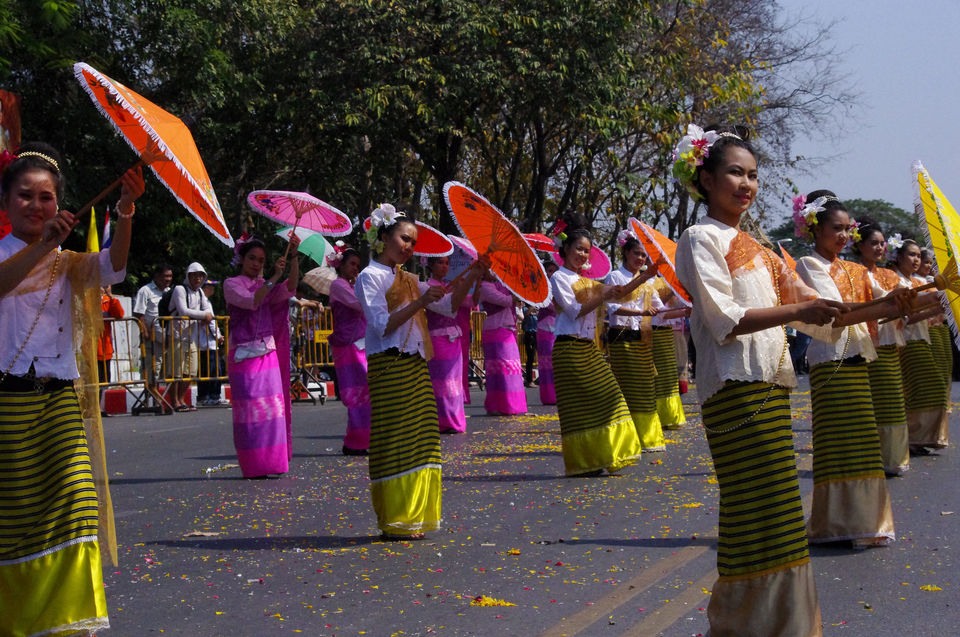 The roads will close leading up to and during the parade, but there are generally police directing traffic away from the festival.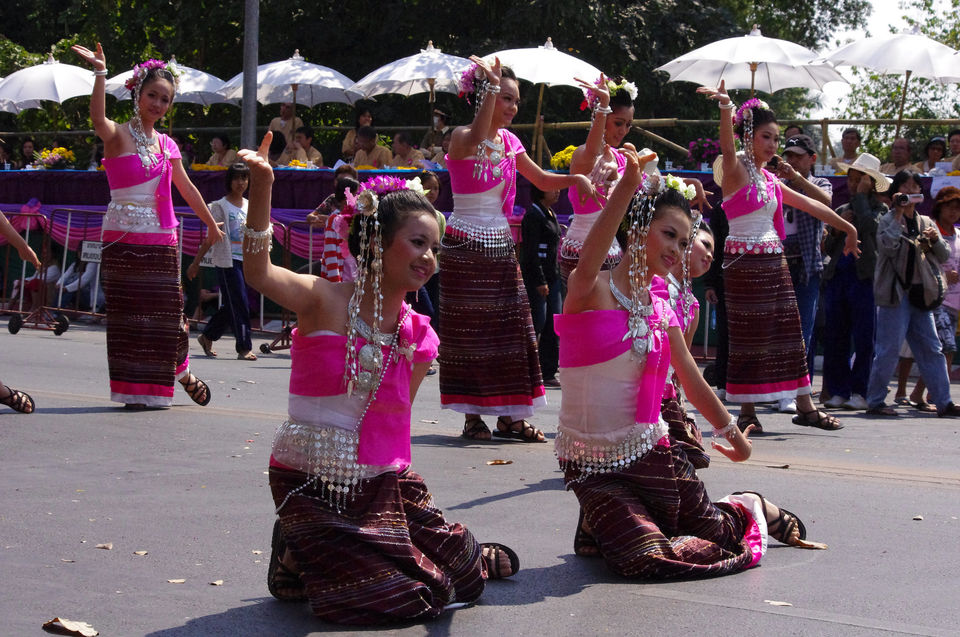 Day three :Choosing the Chiang Mai Flower Festival Queen is the prime part of festival.
Deliberations go way into the night with celebrations for the winner. There are also competitions for the most beautiful and creative display as well as the best float.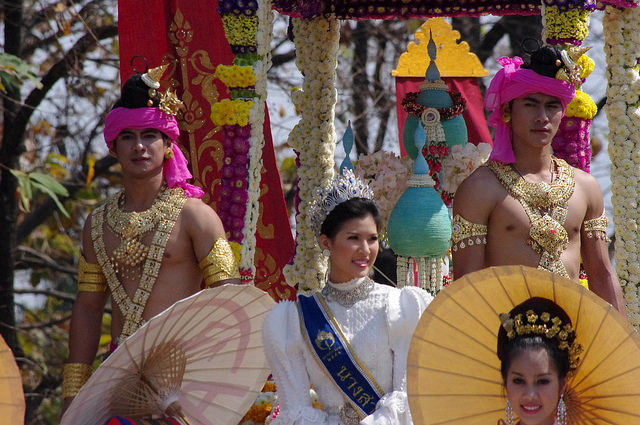 FOOD
There will be plenty to eat and drink around the festival and the weather is typically warm during the day and delightfully cool in the evenings.
Delightful dishes are like Gaeng Hoh (Mixed Curry), Larb Kua (Pan-fried Spicy Meat Salad),Khao Soi (Egg Noodle Curry), Khan Toke , Nam Prik Ong/Nam Prik Nume.
Chiang Mai has some excellent bars. The city might be better known for its ancient temples and rolling mountains, but the northern capital also boasts an ever-growing list of lively bars, pubs and places to drink. They make the ideal place for spending the evening after a day of being all cultural.
So come on over to the Chiang Mai Flower Festival and enjoy this wonderful cultural event!
STAY
If you are coming to Chiang Mai just for the festival, there is countless accommodation choices available. There are too many hotels, hostels, apartments and guest houses to mention, but you can find a bargain anywhere in the city.