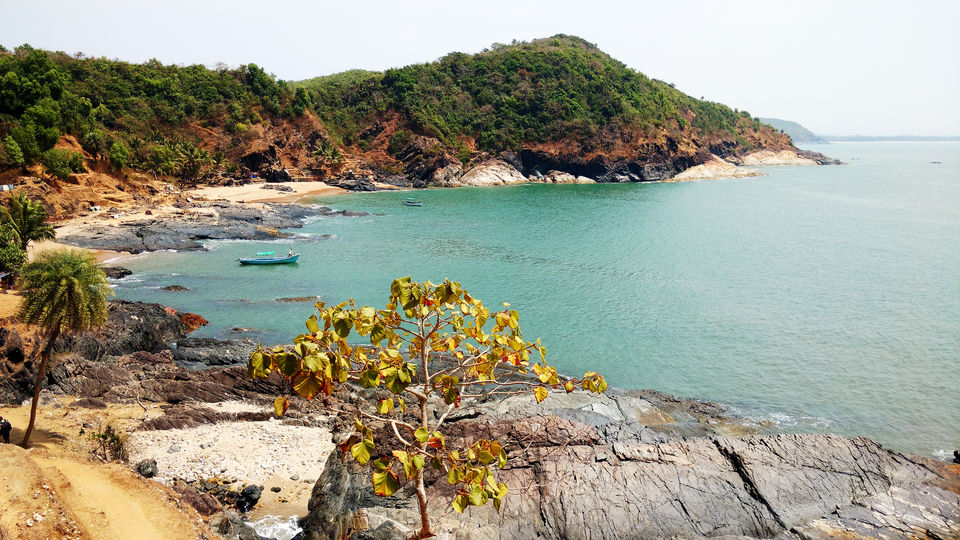 With more and more Indians flocking to sunny shores for beach holidays, Gokarna is where you should head for the perfect, peaceful getaway. Leave behind the madding crowds of some other west-coast destinations, and head south to the coast of Karnataka. Originally a quaint temple town for pilgrims, Gokarna is now the ideal place to experience some tranquility on the shores of the Arabian Sea. There isn't much to do in Gokarna other than laze around, chill, and explore the local landscape; so be prepared for 3 days of slowing it down!
How and when to get here?
The closet train station to Gokarna is Gokarna Road, however the best connected one is Ankola. The closest airport is Goa's Dabolim, from where you can travel by road or rail to Gokarna. Moreover, the town is well-connected by road to most cities, and there are direct buses from Goa, Mumbai, Mangalore, Bangalore, etc.
Visiting in the monsoon season is not recommended.
Kick off your first day at this typical coastal vegetarian joint located just off the main beach in Gokarna. Opening its doors at 8:00am every day, it is the perfect breakfast spot. From south Indian fare to Continental breakfast options like toast, porridge, corn flakes, muesli, and pancakes; you will get it all. And, you can wash it down with various kinds of tea, coffee, as well as fresh fruit juices and milkshakes. You can have a sumptuous breakfast here for not more than Rs. 300 for two people.
Just a stone's throw away, walking away from the beach, is the Mahabaleshwar Temple. A 4th century Dravidian style Shiva temple, it is visited by numerous pilgrims from all across the country, as it is considered to be as holy as the Shiva temple in Varanasi. The temple also has its own rich history and mythology associated to it. It is open for devotees from 6:00am, and is shut between 2:00pm and 5:00pm. It is important to note that visitors must be dressed decently while inside the temple complex.
Flea Markets
The main town area of Gokarna has flea markets popping up every now and then. Here, you will find many items on display that reveal the town's hippie culture. One can find things like quirky jewellery, trinkets, kurtas, flowy pants, beach dresses, souvenirs, and also unique articles like prayer beads, metal lamps, bongs, t-shirts with "Om" and "Shiva" designs etc.
Take a wander down the main beach of Gokarna town, which will be your first tryst with the sea on this trip. There aren't too many stalls or shaded areas; just the clean sand and clear water. So, make sure to pack on the sunscreen, and bring the sunglasses and possibly and umbrella along too! You will find a lot of pilgrims taking a holy dip in the water to clean themselves before going to the Mahabaleshwar Temple here.
A 15-minute stroll up the beach going north should get you to Chez Christophe, a lovely restaurant run by a French couple. It may take you a while to find, but asking locals for the "French restaurant" should lead you here. The restaurant doesn't have a set menu, so you just have to inquire what the specials for the day are. You will be given a list of (generally) French and Continental dishes to choose from. Make sure you confirm the price, as a meal here can be steep, especially for Gokarna standards. However, it is worth the visit! A meal for two here with drinks costs approximately Rs. 1000 for two.
You can spend the rest of the evening walking along the beach to admire the sunset. 
A good place to retire for the night is Zostel Gokarna, which is located on a hill south of Gokarna Beach, just a 10-minute walk away. It is an adults-only hostel with mixed-gender and female-only 6-person dorms, as well as private thatched cottages.
Located in Zostel Gokarna itself is this vibey café that serves up simple food and drinks for you to frolic the night away! It also has a stunning view of the beach, and the cheerful restaurant managers also host events like karaoke nights. A meal for two with drinks will cost about Rs. 900.
The second day of your Gokarna expedition is a through and through beach day! Begin your day with breakfast at your hotel, and then ask the manager (Zostel Gokarna) to arrange an auto-rickshaw to take you to Om Beach. The fare should be set at nothing more than Rs. 150. The name of the beach is derived from its shape, which is of two joint crescents that resemble a part of the 'Om' symbol in Devanagari. The beach itself has only one access by road, and thus has a secluded feel. Om Beach is the perfect symphony of clear waters, golden sand, and rocky outcrops. You can spend the day frolicking in the water, treading across the rock formations, playing games on the sand, and enjoying water-sports like water-skiing, banana-boat and parasailing.
For lunch and snacks, you can visit Namaste Café that is located at the entry to the beach near the parking lot. It's a hub for many of the visitors to Om Beach, and so is full of people throughout the day. Namaste Café serves Indian and Continental food. Another option on the other side of the Om Beach is Nirvana Café, a beach shack where you can laze around and enjoy some lovely views of the beach.
After a fun-filled day spent on Om Beach, you can leave in the late afternoon for Half Moon Beach. To get there, you will have to trek across a forested hill that takes roughly an hour. It is the only way to get to the beach. The walk itself will provide you with extremely beautiful views of the forest and the Arabian Sea from cliffside vantage points. This little trek is the epitome of "getting there is half the fun". However, it must not be taken lightly as the path is very loosely marked and the humidity levels are soaring. Thus, it is important to carry enough drinking water and some snacks. Experience one of the best sunsets of your life while walking down the hill to the beach. You can enjoy more time on the sand at this almost-private little crescent beach, or retire at one of the beach shacks.
A great place to eat here is Half Moon Garden Café. You can stay at Halfmoon Beach Guesthouse. Or for the best experience, carry your own tent, some food and drinking water; and camp out on the beach!
To begin your last day is another beach trek, possibly the most challenging one in the Gokarna region as it involves walking on open rocks besides the sea. Leaving Half Moon Beach behind after breakfast, you will walk for some time and then come across a giant rockface. You will have to descend down towards the sea, and make your way along the rocks. Wearing adequate footwear and being extra cautious while on this part of the trek will ensure you don't injure yourself on the slippery rocks. There is a path on Google Maps that you can follow. While the trek is not the easiest, it is definitely worth it. Firstly, for the undeniably amazing views you get from the rocks and hills. And secondly, for the gorgeous Paradise Beach that is your destination. While there are no shacks or restaurants on this beach, it adds to the welcomed seclusion. Paradise Beach is also where you will find the most hippie influence, with graffiti on walls and peculiar smelling smoke in the air. It's a great place to spend a couple of hours on the beach.
The final leg of your journey is the 30-minute trek through another forested hill with a decently-marked trail. This trail will get you to the last beach on the main Gokarna strip; Belekan. Another beautiful beach that's dominated by rocks, and also backwaters. You can have your lunch here at one of the shacks or cafés off the beach. This concludes your coastal expedition through Gokarna! A 30-minute auto-rickshaw ride costing about Rs. 150-200 will take you back to the town of Gokarna.
Gokarna provides the perfect "off-beat" escape that is filled with nothing but much-needed R&R. Not to mention, there is a fair amount of adventure sprinkled in as well with exciting beach treks and camping. What more can you ask for?