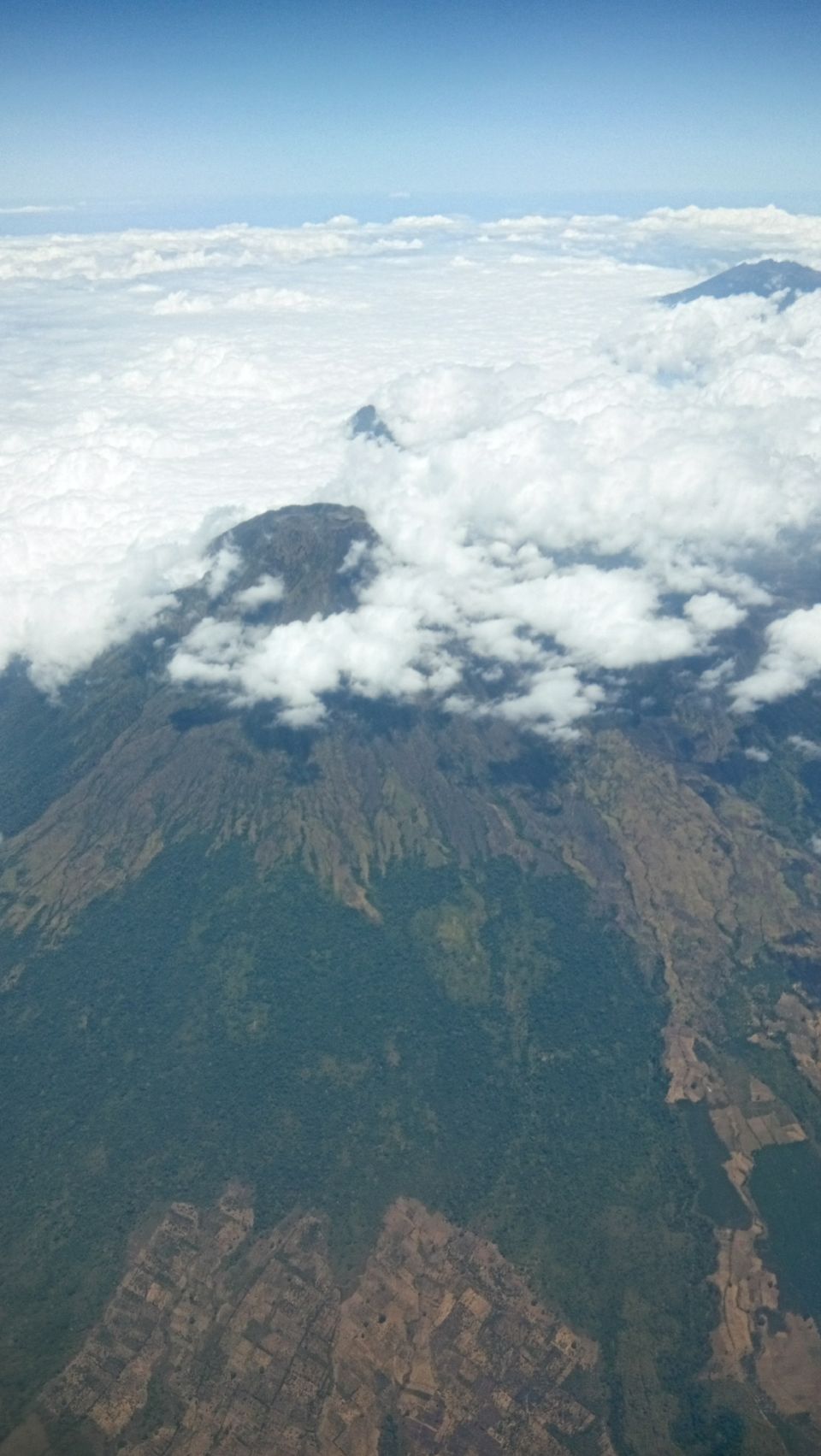 Bali a part of Indonesia is one of the most sort after tourist destinations. On hearing about how amazing the place is, me and wifey decided it as our next holiday destination. On 9th September, boarded Malindo airlines and after changing flight at Kualampur, we finally reached Bali at 11:30 am on 10th.
Visa on arrival and they don't charge for that, so immigration process was very smooth and quick. It was over within 30 min. Took our luggage and went towards the exit where we had already asked for pick up from our hotel in Legian. Our total was 6 night stay in bali, so for 3 days we had booked Hotel Padma in Legian, right opposite Legian beach and for remaining 3 days we had booked Bali Dream Villa, which is a pool villa in Seminyak.
Before the trip only it was decided that it would be a relaxing trip and local exploration instead of visiting all the tourist hotspots. Our pick up was already waiting at the airport. Padma Hotel had a separate section for its staff who come to receive guests at airport. On mail we were advised directly to walk towards that area where we found hotel's representative waiting with the list of guests. Went to him and told him my name, and he asked me to sit till the time he will ask the driver to bring his vehicle. I decided to utilize the time in purchasing new Sim Card. It cost us 350000IDR or 1750INR. We got 4gb data and 100 min local calling which was sufficient for our 6 night stay.
Finally cab arrived and we were on the way to hotel. Hotel Padma is an excellent luxurious property located in Legian, just across the Legian beach. As compared to famous Kuta area, this is relatively peaceful. Kuta is just 15 min walk from Hotel Padma. On reaching hotel at around 13:00 local time, we were exhausted due to overnight flight and starving. So after keeping luggage in room, directly went to their restaurant. Food there was mostly non veg which was a huge problem for veggies like us. Even breads contain eggs, so we were not able to have that also. Finally we had French Fries and retired to our room to have a good rest. Being aware of difficulty in finding veg food in Bali, we had carried lot of snacks and some ready to cook food packets with us which we relished in our room and retired for a good nap.
Getting up after 3hrs we got fresh and went out to explore the area in evening. We walked towards Kuta area, where we saw Falafel House a pure vegetarian restaurant serving as the name suggests mostly Lebanese food. So decided to have dinner there. After exploring Kuta on foot, doing some street shopping where our bargaining skills were tested to the fullest, we had dinner and retired for good night's sleep.
Next day we rented a two wheeler and were all set to explore Bali. I already had my International License before leaving from India. So driving there was not an issue. Using Google Maps, we started exploring the bylanes of Legian and Kuta area and it was fun. Spent some time at Kuta beach, waves were high so bathing there was fun. For lunch we googled and were able to find few Indian restaurants there, we chose Ruchira , the food was delicious, one of the best Nans I have ever had, soft and silky. After contenting ourselves with typical Indian food, further explored the street shopping areas in Kuta. At night we decided to check out the malls. Beach Shopping Centre is quite popular and amazing mall. Did some street shopping again with my wifey. Fun to explore.After that went to Sky night club in Kuta and let me tell you it's a must visit place. One of the most happening night clubs in Kuta. International Djs are incited there regularly. We were having famous massages on daily basis., always was an extra ordinary experience. Nothing wrong in pampering ourselves with excellent balinese massage.
There are lots of authorised and unauthorised money exchange counters in Kuta area. It is always advisable to approach authorised counters as there are chances of getting duped at unauthorised counters and local shops as the currency denominations is more and we are not used to that. Luckily our hotel Padma was having money exchange for its guests. So we didn't have to approach any counter to exchange our currency. 1INR is roughly equal to 200IDR
Next day we had booked a cab for sight seeing. Local taxi after bargaining, we got it cheaper than what our hotel was offering. We went to Bedugul where there is a temple right in the middle of the lake. On the way we visited Coffee plantation, where we got to see the famous Luwak Coffee, which is one of the costliest coffees in the world. They were also having Coffee with flavours like Ginseng, Chocolate, Coconut Chocoltae,Lemongrass etc. We got to sample each. 
Finally reached Bedugul. Weather Gods favouring us, weather turned cloudy and pleasant. That was enough to enhance our experience. The entire area is mesmerising, we could not get enough of the view of the Temple and the lake. We felt just so calm and peaceful viewing at the still water of the lake and beautiful site of the temple. On return journey, we were taken to Tanah Lot temple to see sunset.
But as it was cloudy, we could not see the sun set but the view and amazing weather more than made up for it.Finally reached our Hotel in evening. End of a beautiful day which we will never forget.
Our stay in Legian was coming to an end and next day we were ready to move to Seminyak about which I will write in my next blog.