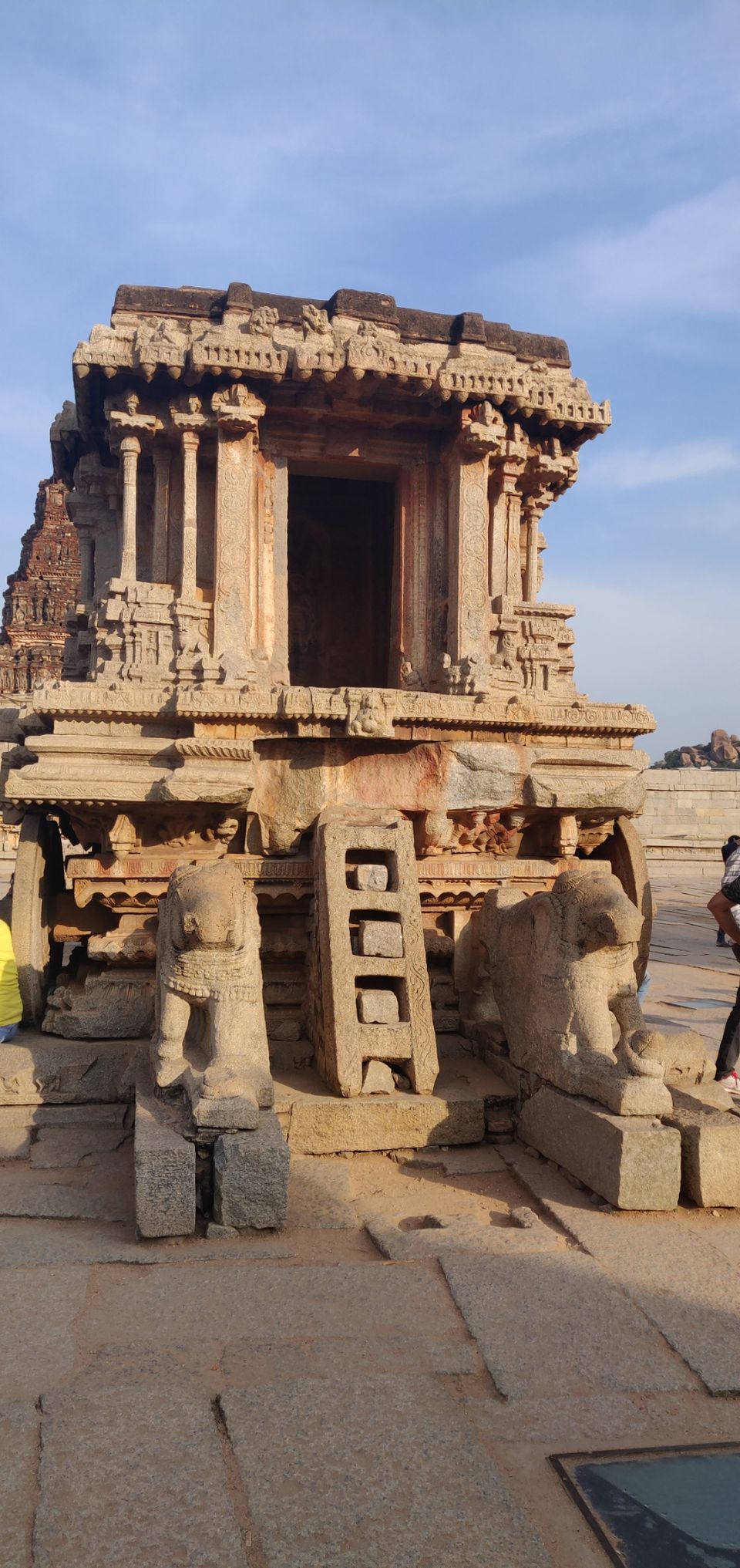 I and my two friends finally planned for girls trip at the mysterious & magical place called HAMPI in Karnataka last weekend..Trust me guys..it was such a memorable trip we girls had.
We travelled from Mumbai to Hospet by SRE travel bus .we left from mumbai at 4.00 pm.The travel was very comfortable (though had to take avomine pill😅) as we had problem of motion sickness.we reached Hospet at 10.00 am next day on 13th December,2019 where we were bombarded by so many auto drivers.Finally we booked with auto rickshaw driver named Nagraj overthere at ₹200 for 3 people with luggage.Our stay was booked at Virpur Gaddi side (aka hippie island side) at Shanthi Guest house.
So our auto driver left us at Hampi side of Tungbhadra river from where we could have taken ferry n cross the river but we chose to cross the river on foot in shallow water with the help & guidance of locals n here we already started our adventure( it is not advisable to do that though).
Finally after crossing the river,we reached our Guest house walking approx 500meters where again we were bombarded with scooty rental people..since none of us knew bicycle we had chosen to go for sightseeing on foot & auto rickshaw.
After getting fresh & relaxed,it was finally time for some brunch. first we explored that part of hippie island and then finally chose to sit at BAMBOO CAFE.It had an amazing ambience & delicious food.we ordered north indian food & desserts which was yummy.that day we all needed some break so decided to stay there for few hours ,take some pictures & chill.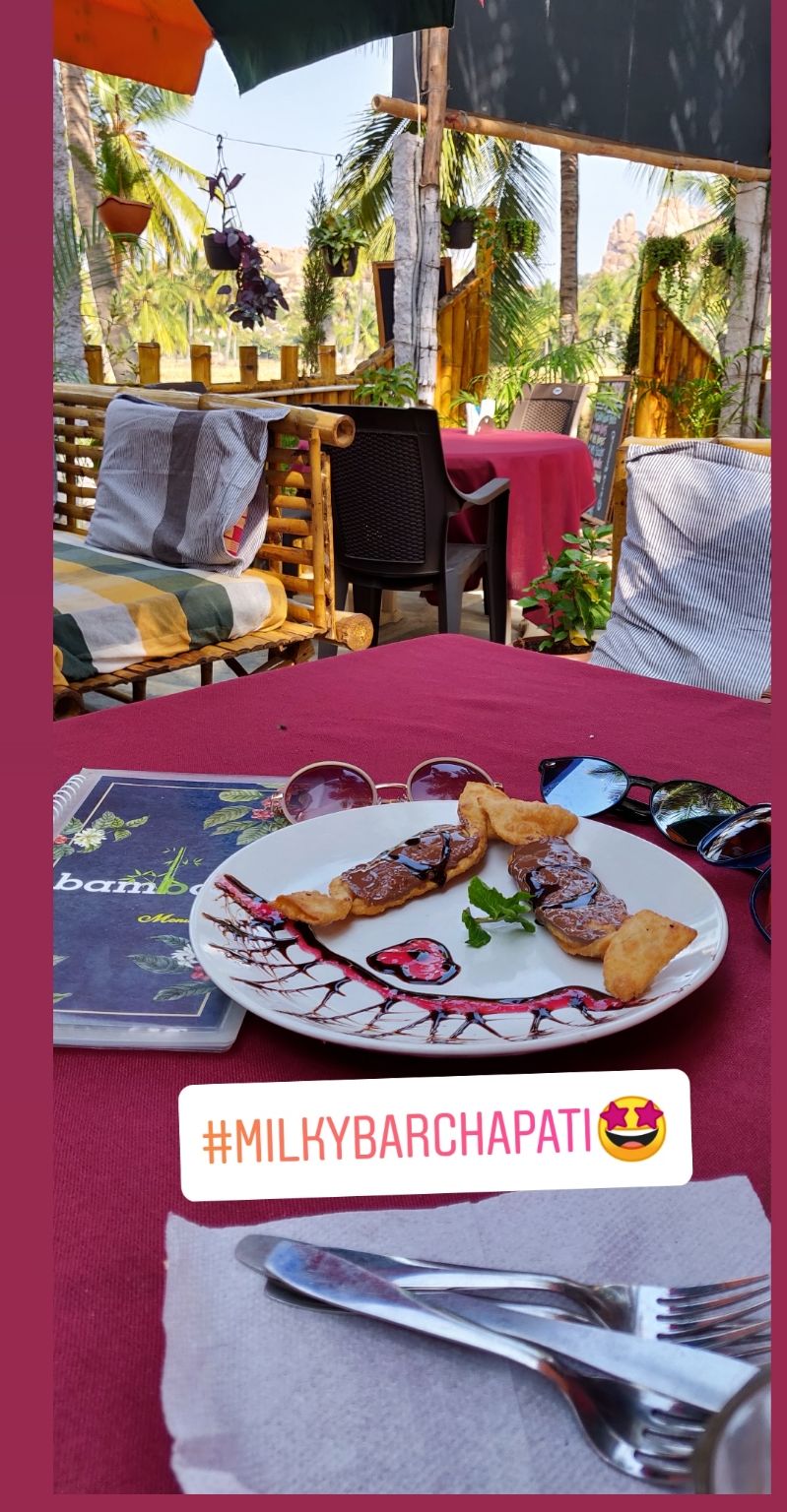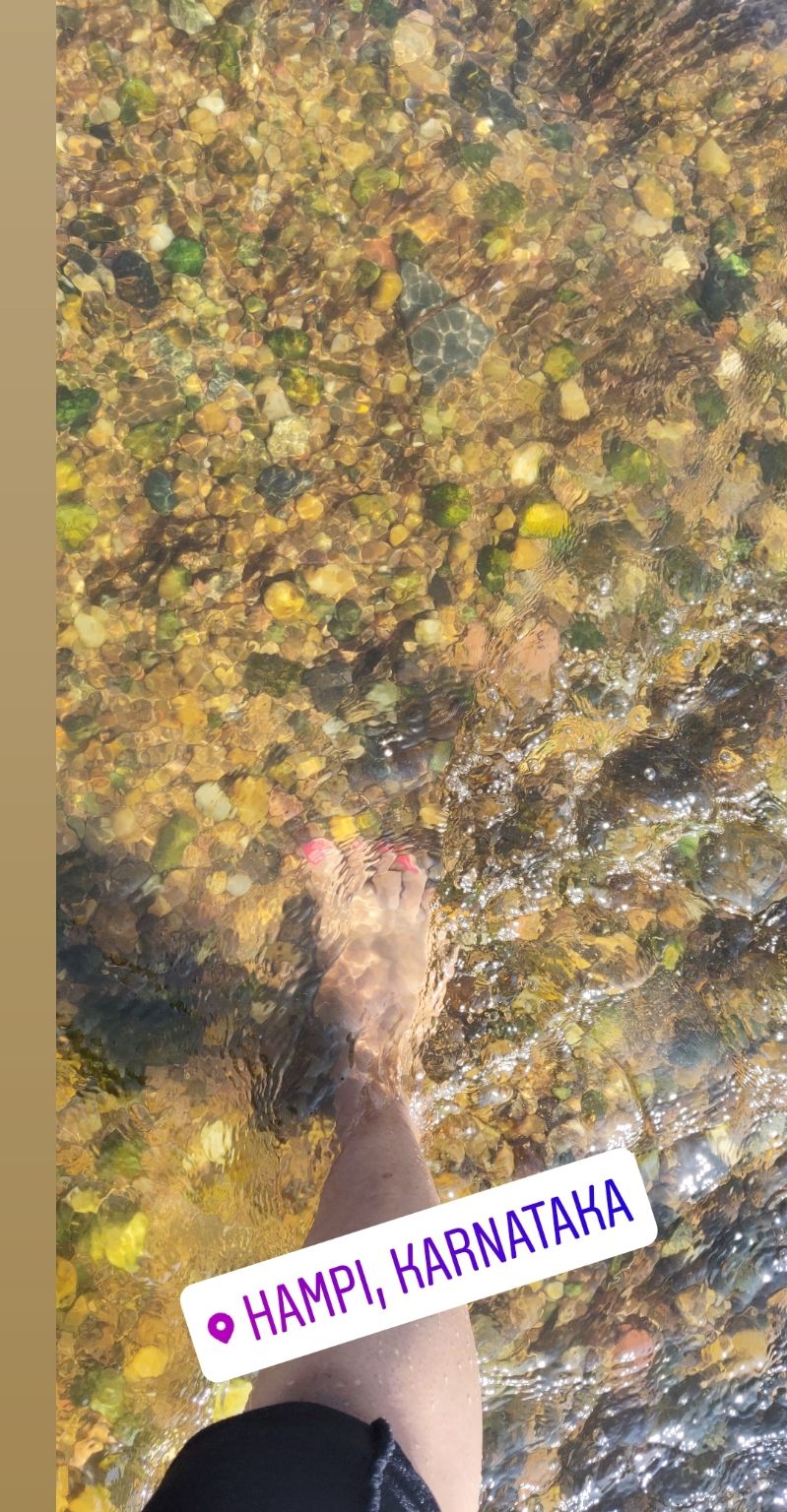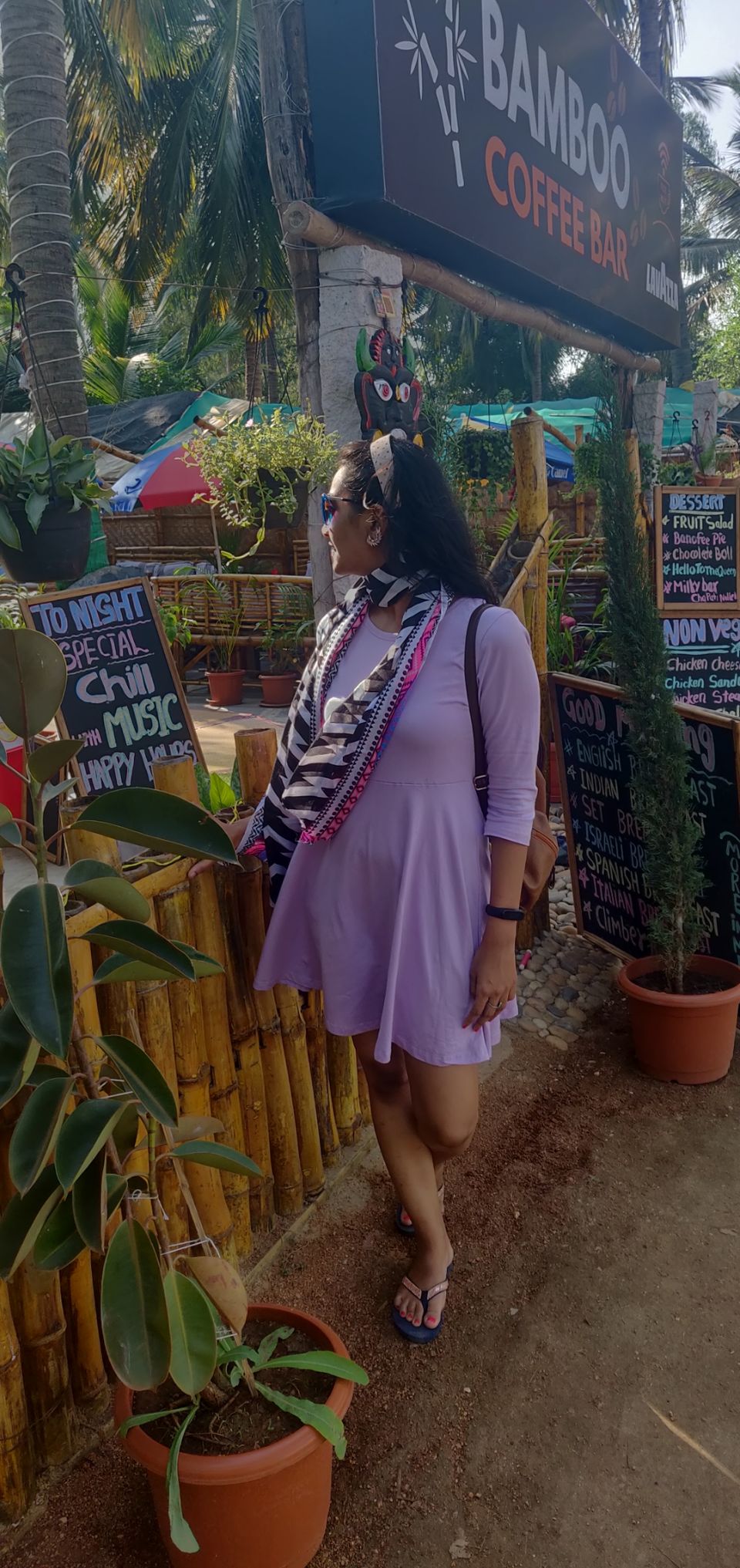 By that time it was already 4-30 pm.so we walked around the place n enjoyed the scenic beauty of hippie side and felt so relaxed & got accustom with the vibe.we also got to meet lot of locals and foreigner where they invited us at sunset point for an awesome jam session of music.
We reached the SUNSET POINT at 5 pm & start climbing the boulders to reach on the top of the hill.I was lucky enough to get help from local school boy named SHIVA who was selling sumptuous tea made by his mother.He was very sweet & helpful.i really felt lucky to visit this magical place and just loved the vibe it had!!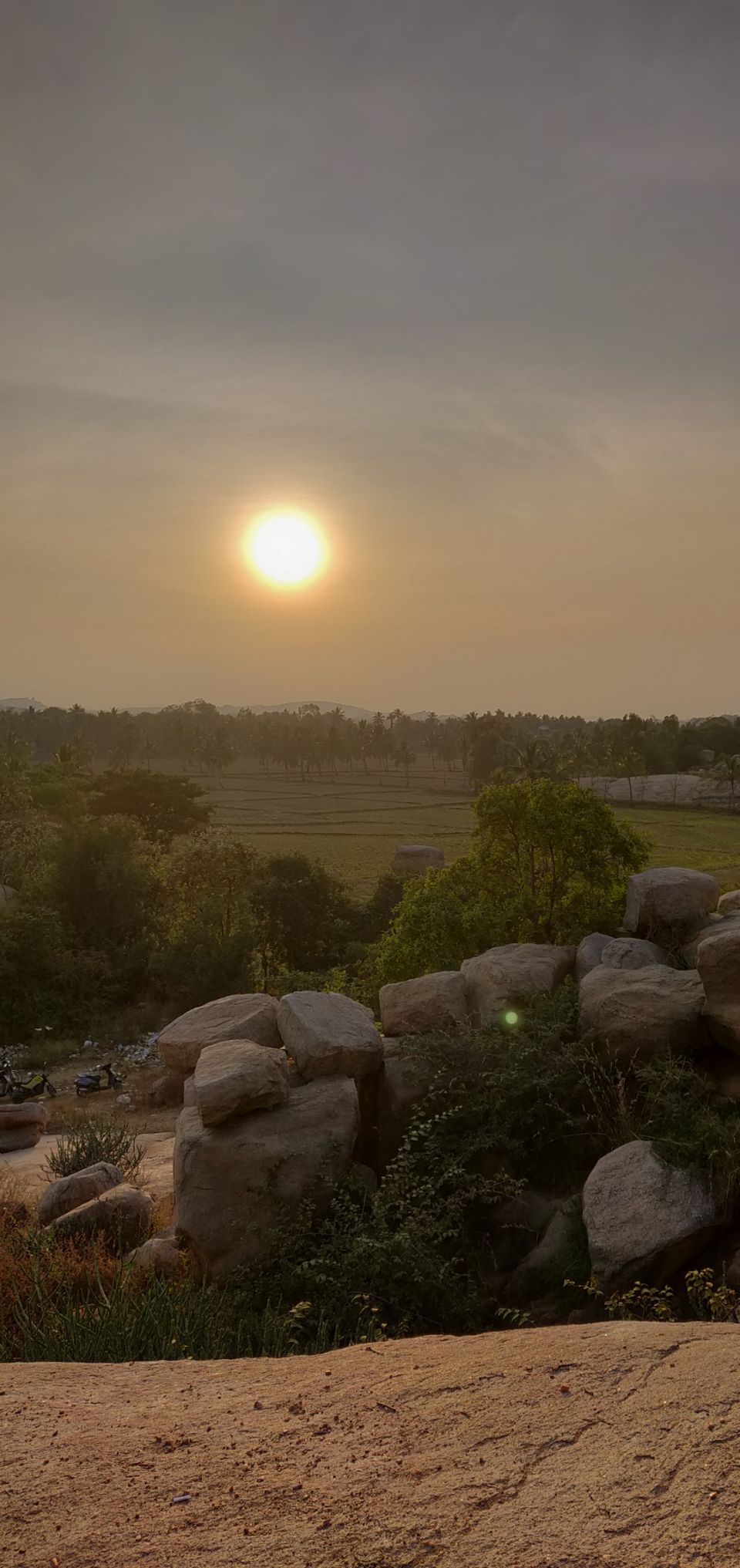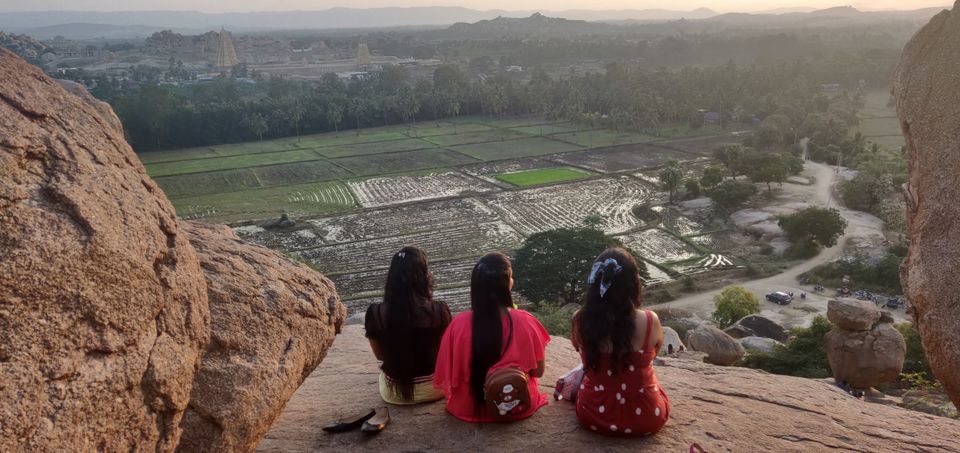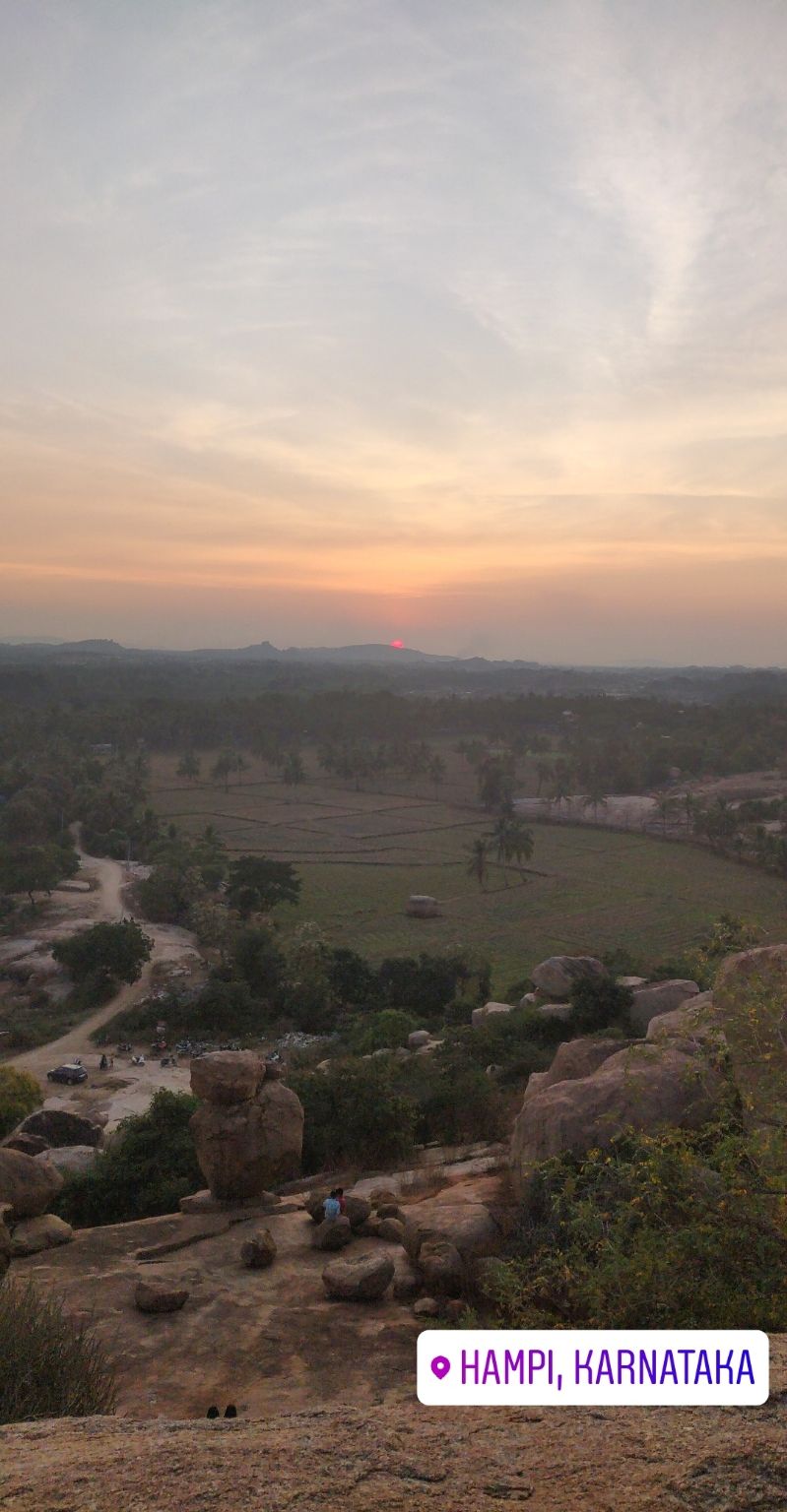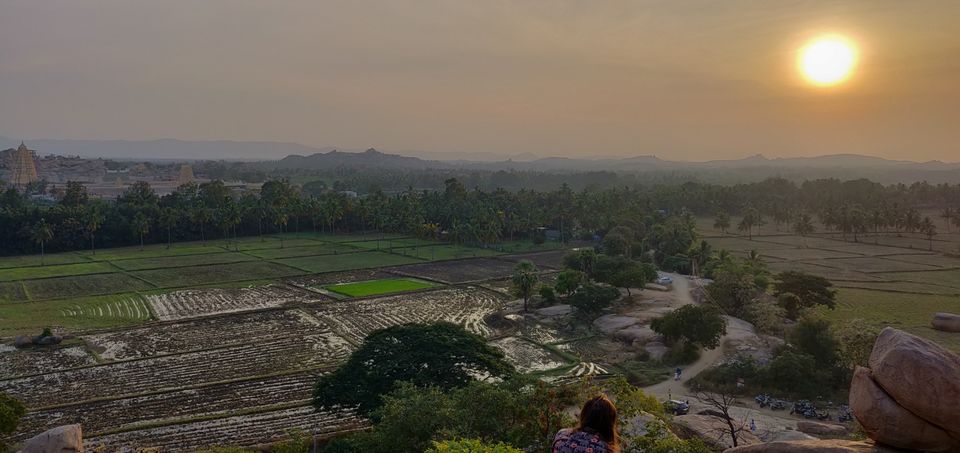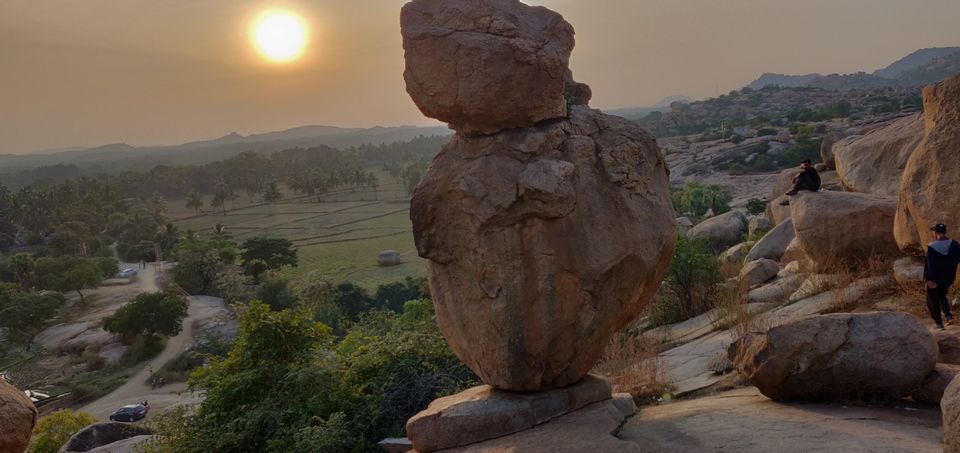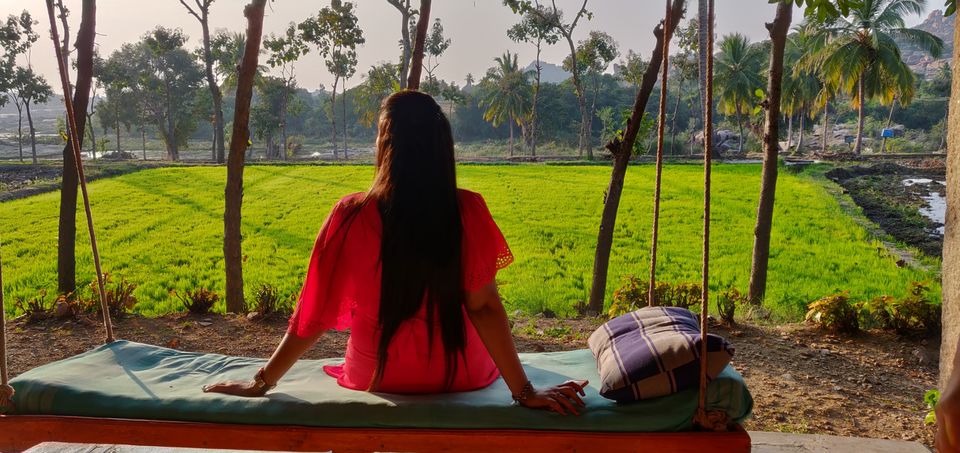 After enjoying beautiful Melodious songs,we came back to our hotel and took some rest and booked auto rickshaw for next day sightseeing at hippie & anegundi side.That night we again had comtinental dinner like hummus & pasta at BAMBOO CAFE because they had live music that night which was not that great but we loved the food!!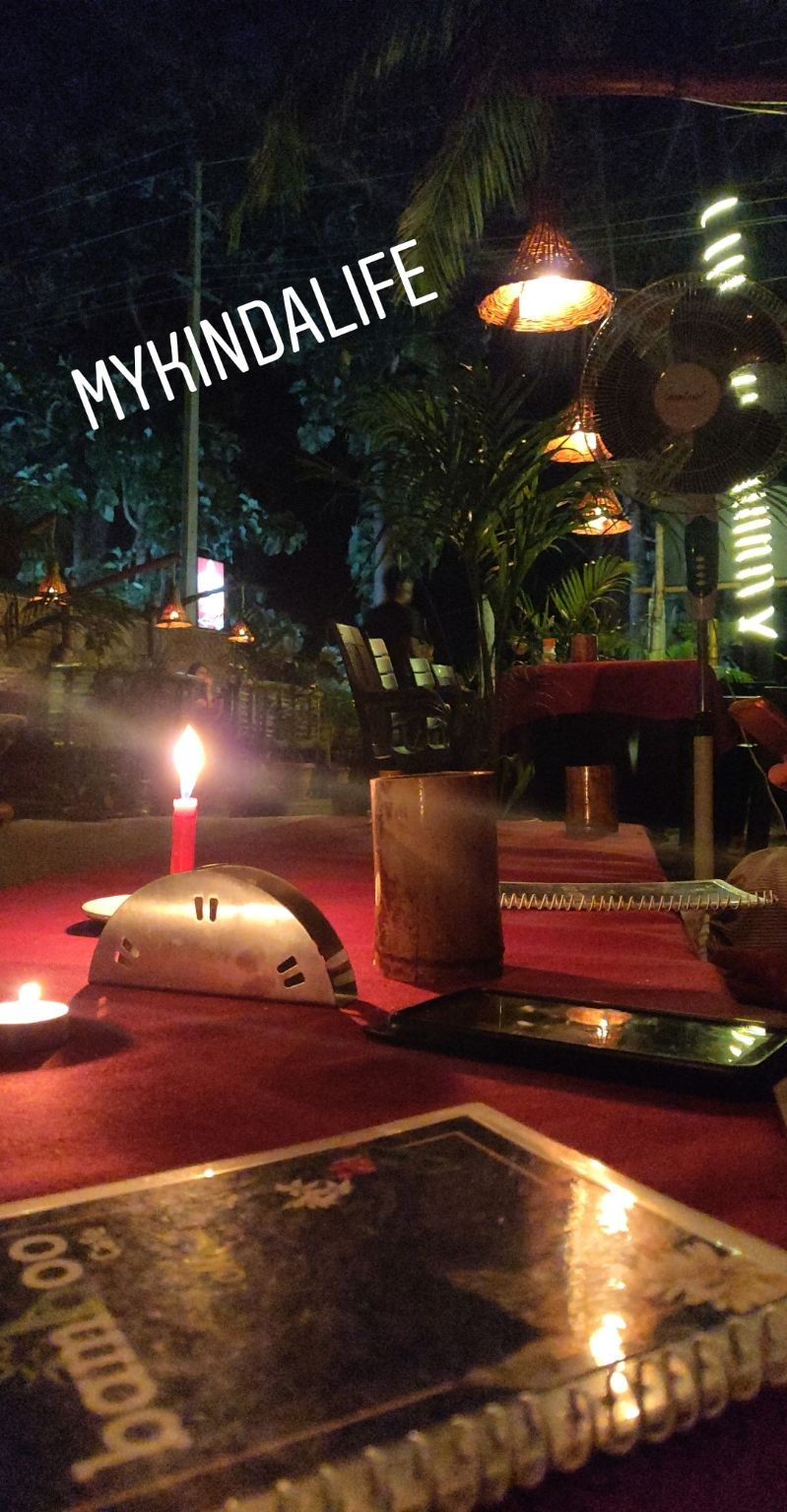 Today,we literally started at 4-45 am in the morning to climb ANJANAYA TEMPLE which had 575 steps just to see the SUNRISE..we reached at the top at 5-30 am n waited for sunrise.it was such a great feeling..Anjanya temple is the birthplace of God Hanuman and it's also called as Monkey temple..we literally need to pass through caves and stairs to reach the top which has scenic view and is also worshipped by many people..here i was literally not feeling to go down and stay there only for such meditational vibe..but we had lot cover in a day so after Taking few pics we headed to PAMPA SAROVAR which belongs to Laxmi devi..This lake is one of the 5 sacred lakes of India which also has a mention in RAMAYANA.
Then it was time for some breakfast which we had at a local dhaba.the dhaba uncle was very nice & friendly.here we had Upma,chutney,vada & chai(idli we found okish).
Chai was the best thing i found in entire Hampi.Everyone knows to make tasty Chai.
Then next destination was Durga temple.after visiting temple we again climbed some caves & boulders behind the temple for King Kobra snake house & temple.We had to follow the markings to find out that place & uphill it was damn beautiful & scenic.
Then we went to some rice farming & all taking halts in between & enjoying Spanish numbers..it was great experience.
Then we went to SANAPUR LAKE. Omg!!! It was so serene and clean blue water..after playing in Lake we went to SECRET Waterfall where people who knows swiming do CLIFF JUMPING in the lake.
Then it was finally time for CORACLE BOAT RIDE which used to happen at SANAPUR lake but now banned so we did near old stone bridge..we paid ₹100 per person for half & hour ride..It was amazing experience.then it was time for lunch which we had at TUTTI CAFE & RESTAURANT.It was again beautiful cafe lying at anegundi facing boulders and beautiful nature.finally done for the day.we went back to guest house & took some rest for half & hour and we again went to SUNSET POINT for jam session & post sunset went to UMA SHANKAR CAFE for some hukka & chill.We almost spent time from 7 pm till 11 pm there Also dinner here which was very nice.and ended our day with lot of memories.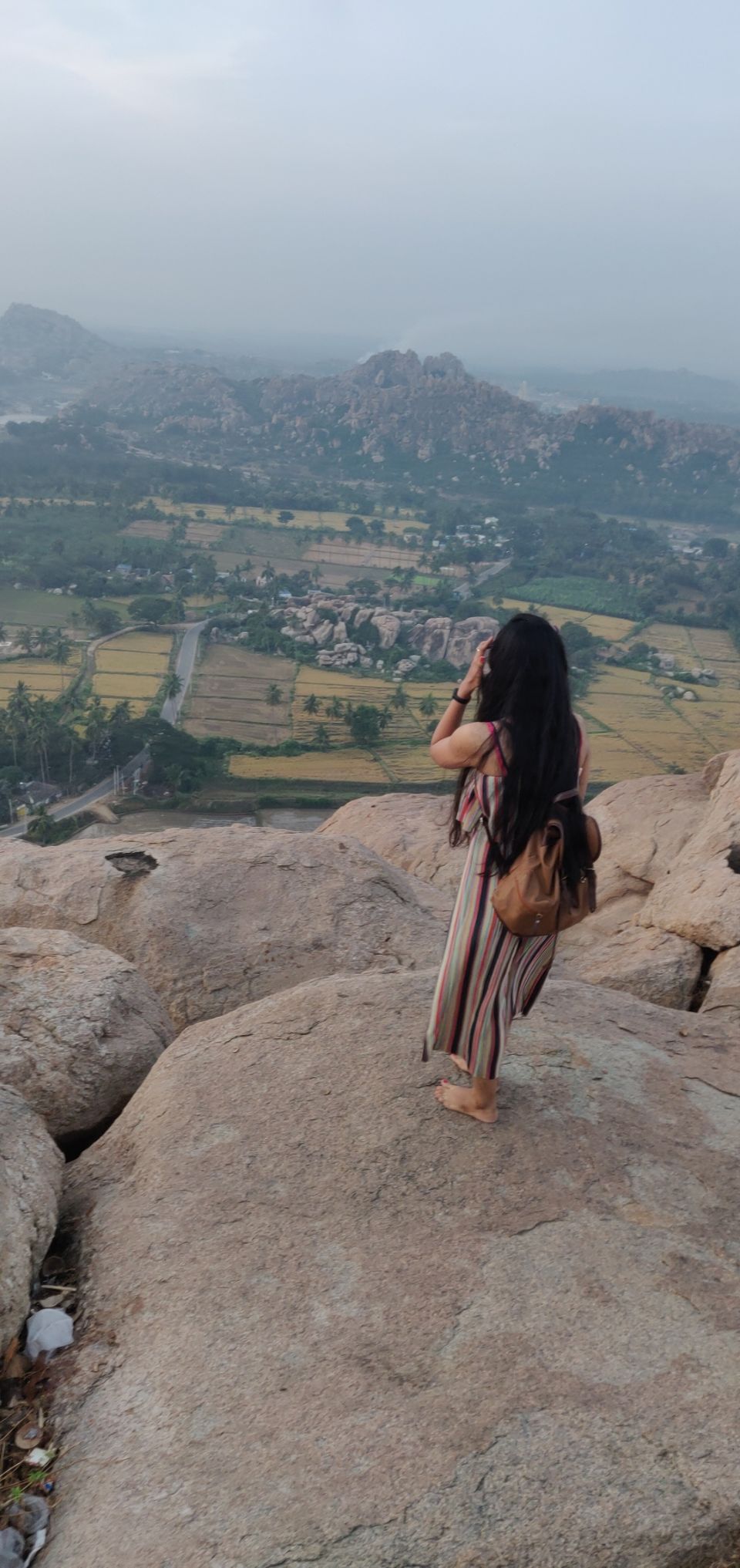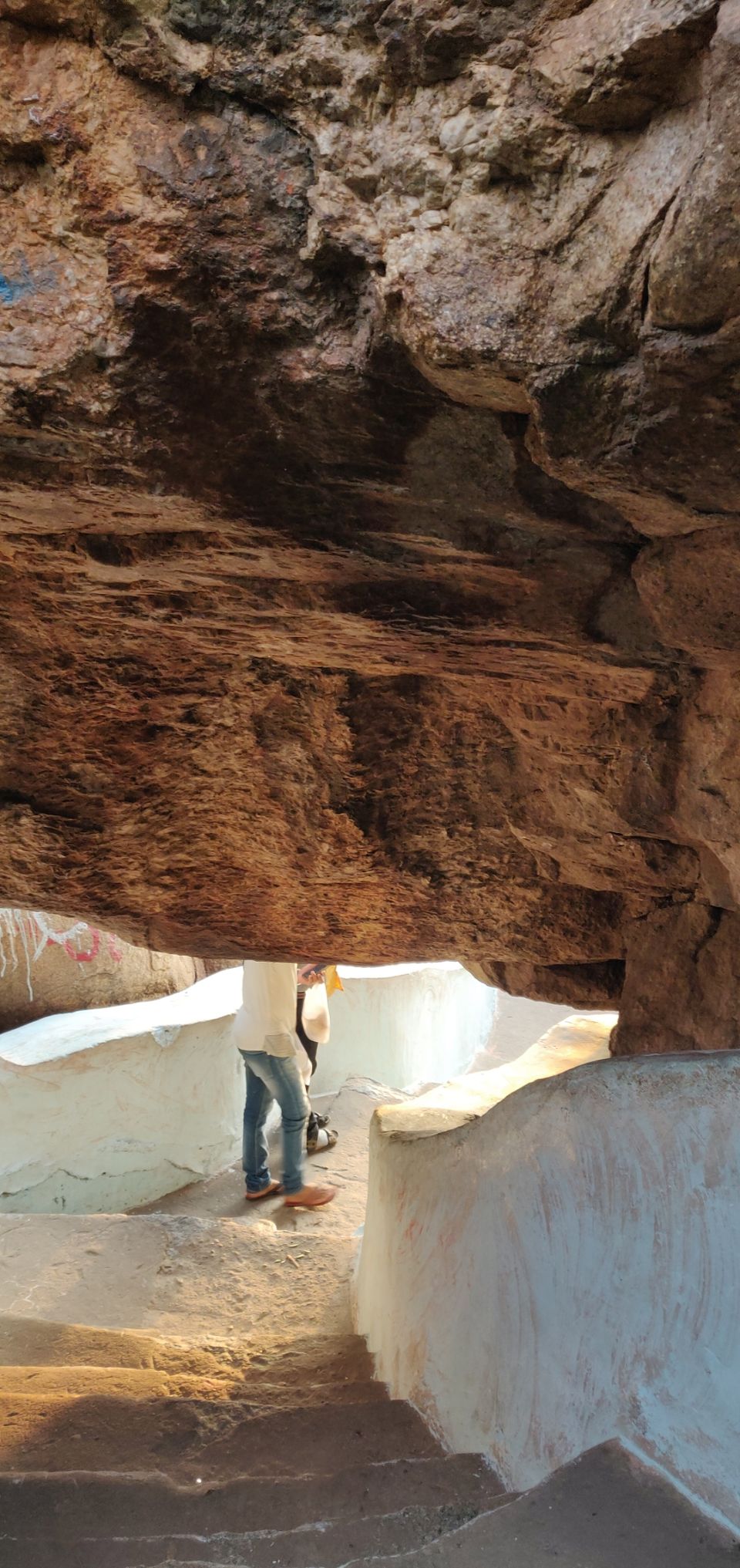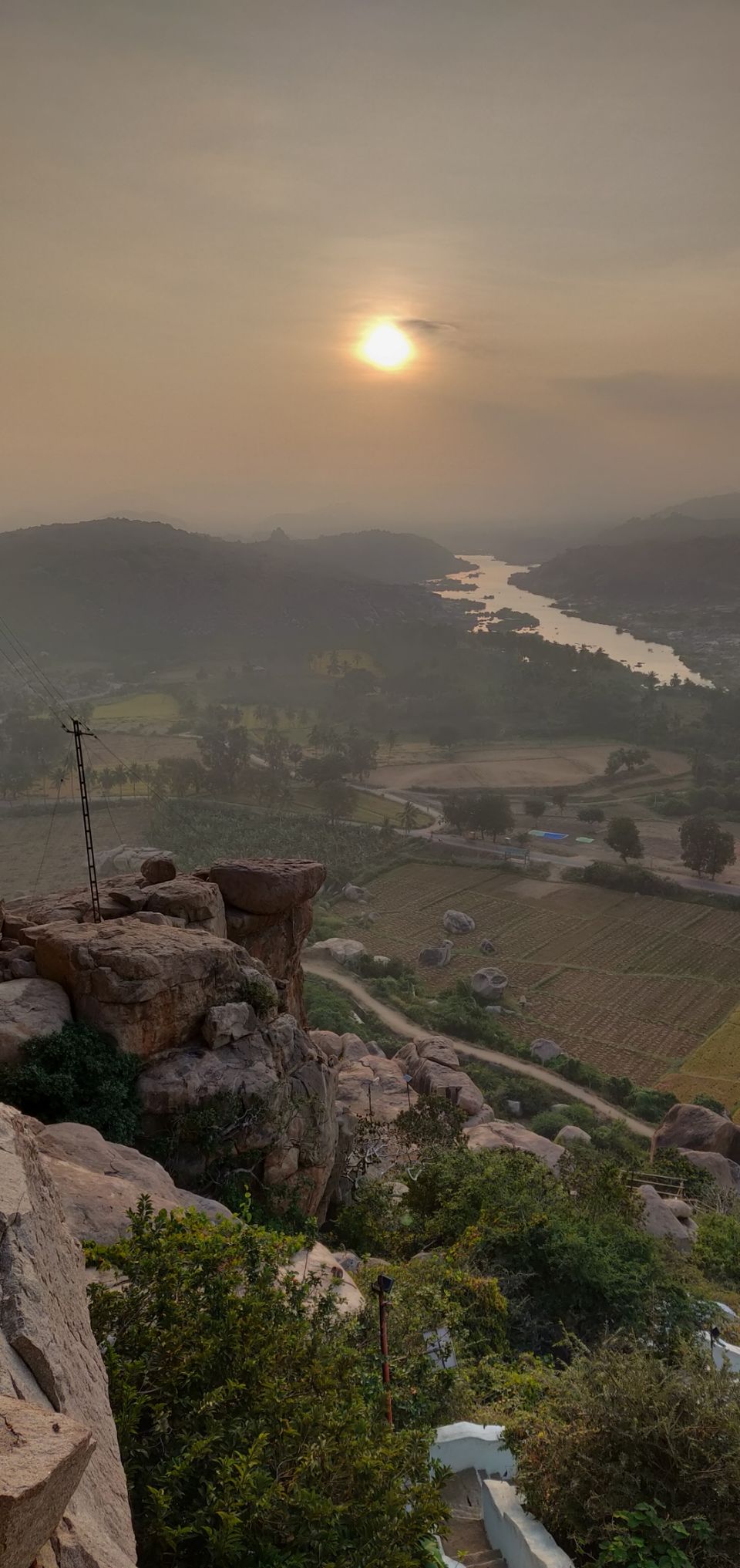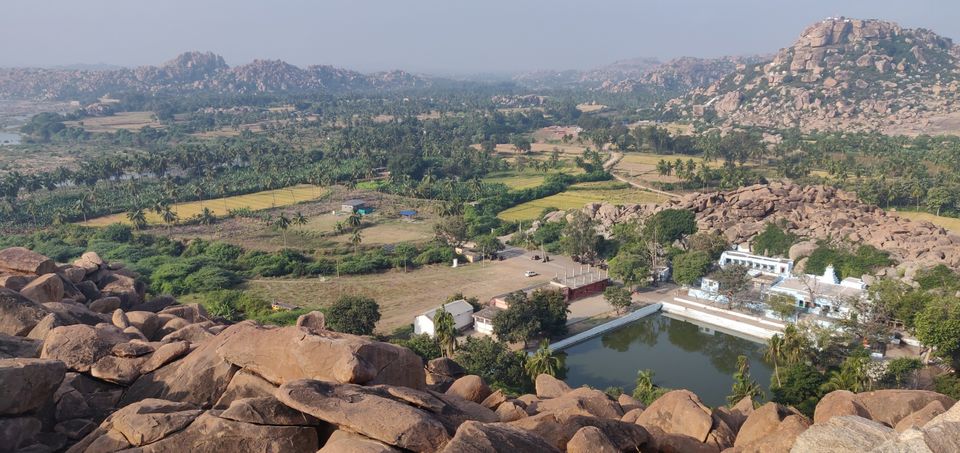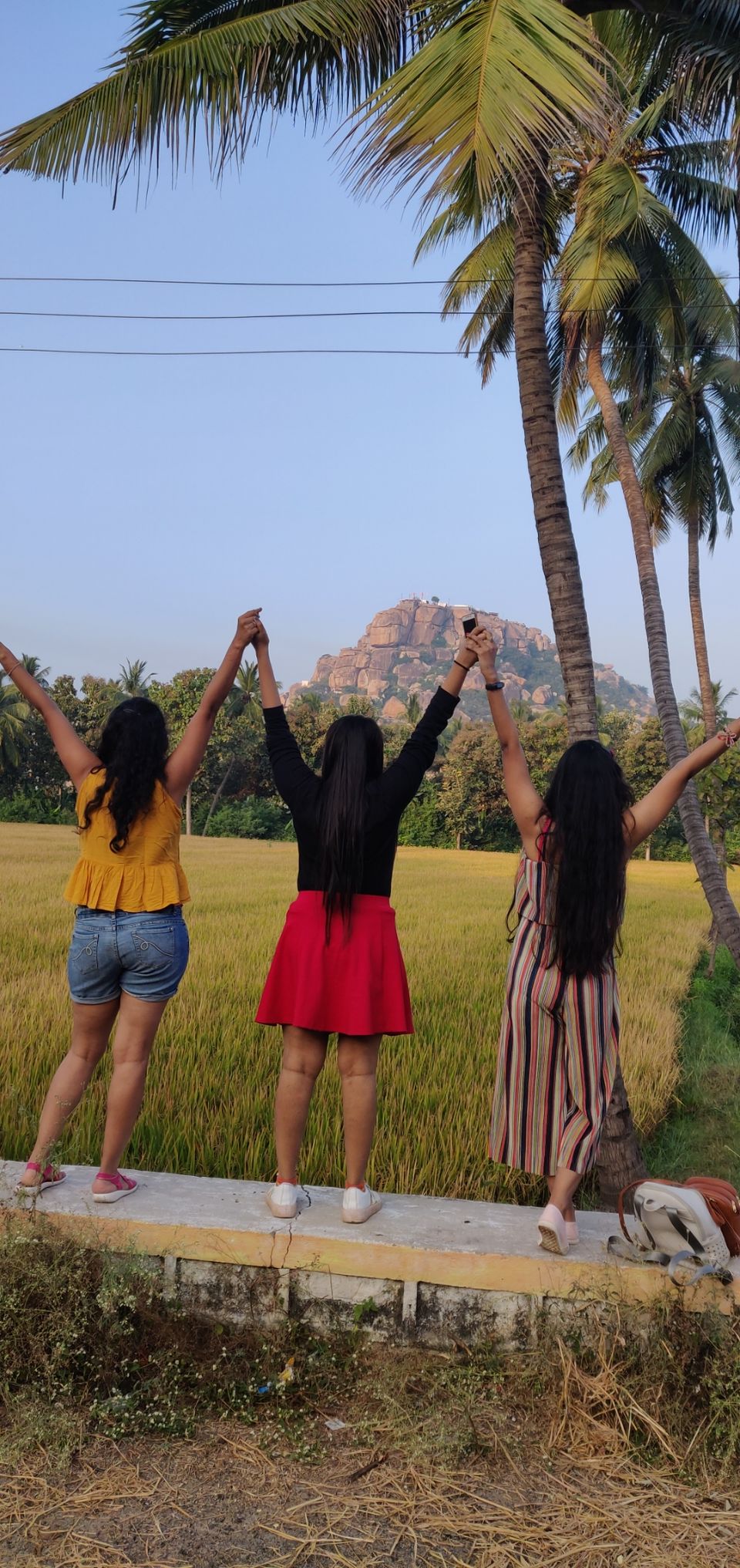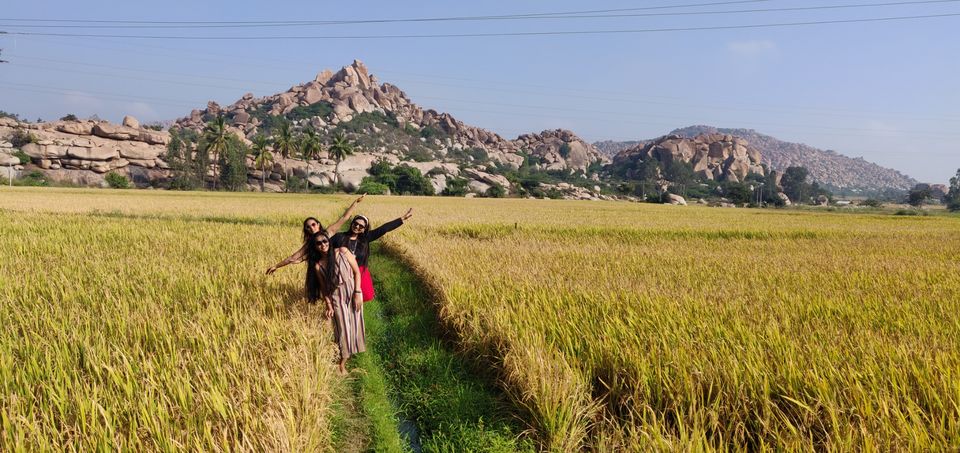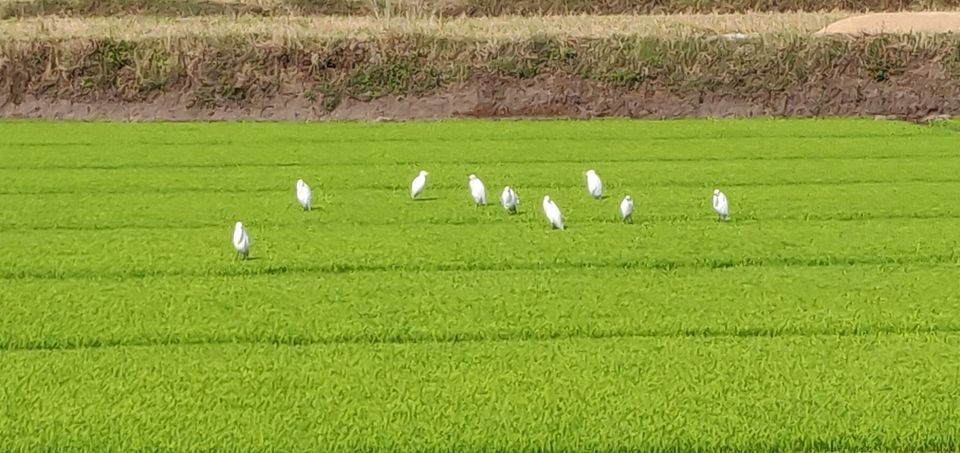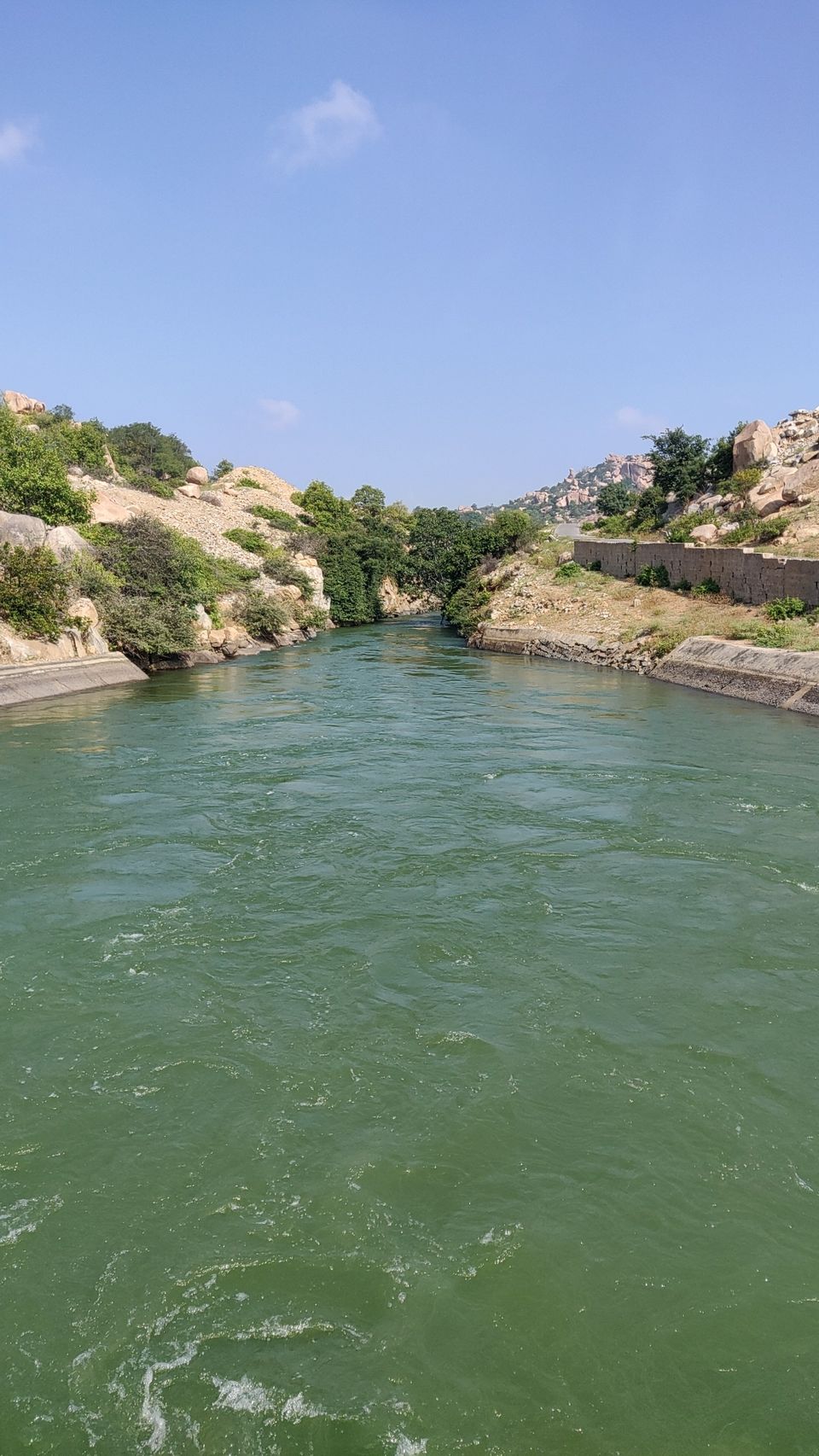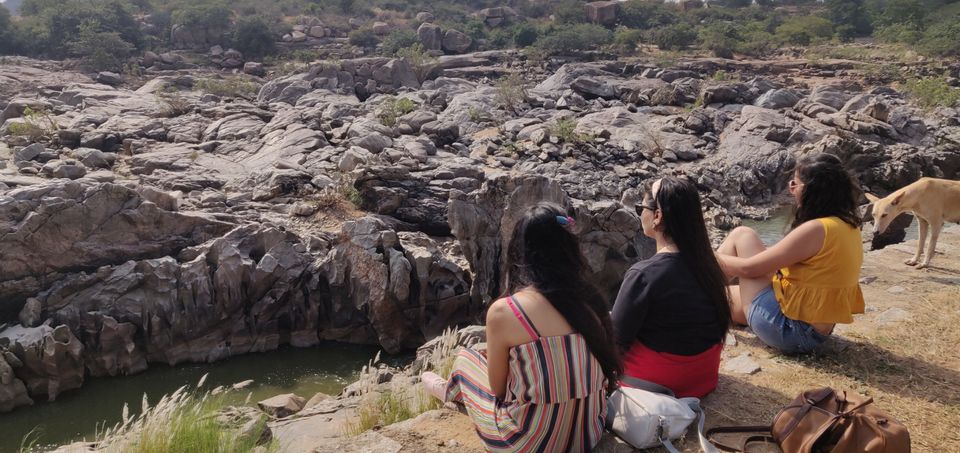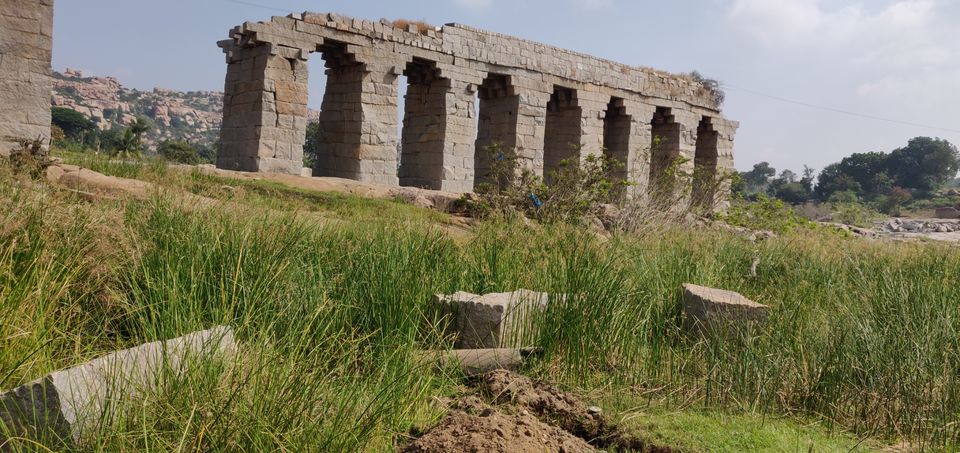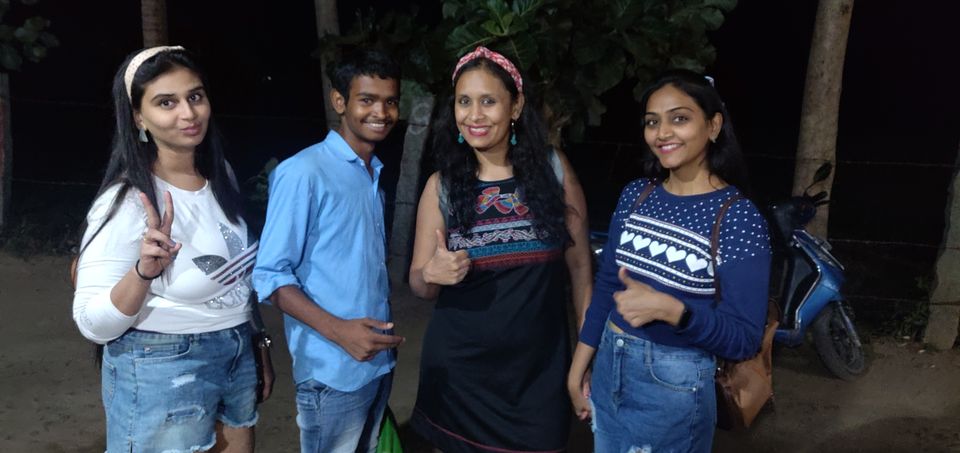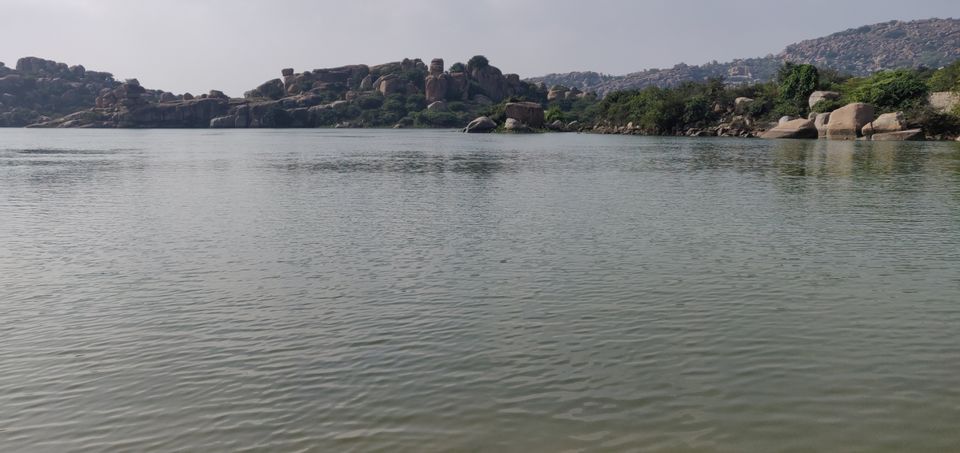 Now it's Day 3 which is our last day for hampi sightseeing.we booked our auto rickshaw at other side of river called heritage side of Hampi.his name was Manju bhaiya.he was rickshaw driver come guide.He charged 800₹ for full day sightseeing at Hampi side.we crossed the river through ferry which charged 20₹ per person without luggage or else it's 40₹ with luggage.then we first went for local breakfast stall named SAGAR CAFE( lies at lane opp.mango tree cafe) they served awesome hot appams/Idli/Dosa & chai.This is something one should not miss out!!
Then we started with monument sightseeing at Krishna bazaar,narsimha temple,shiva temple,underground shiva temple, elephants stables,royal palace enclosures,Hazari Rama temple,stepped tank,queens bath & ended with Vijaya vithala temple and stone chariot.Trust me guys!! I can't describe how fascinating every place was !! We also hired guide at stone chariot & zenana enclosures ( only at ₹100) which was totally worth it.
FOR Lunch we were taken by Manjubhaiya at local restaurant which is run by local people called GREEN RESTAURANT where they served unlimited South indian Thali at ₹200 for hell lot of varieties.the lunch was very delicious and freshly made.
finally we ended our sunset at kings balance and then roam around hampi bazaar & ended our day virupaksha temple where we got blessings from live elephant called Laxmi.Here we started with another adventure..since it was already 8 pm there were no ferry service to cross the river & it was already pitch dark hence it was damn risky to cross it on foot..but fortunately we met one local fisherman who helped & guided us to cross the river.
(PS: Please end your sightseeing before 6 pm if you have no vehicle & staying at hippie side as it's damn risky to rely on ferry after that or crossing river on foot which is just not advisable).
Finally we felt so good reaching our room,got freshen up and had our dinner at GERMAN BAKERY.
Finally next day we had our south indian breakfast at cafe and left for Hospet where we had our lunch at Hospet which is quite cheaper in terms of food.finally we left Hospet through VRL BUS which was amazing experience in terms of their service & halts( at very clean & decent places) & reached Mumbai with lots ,& lots of pics/videos/ memories.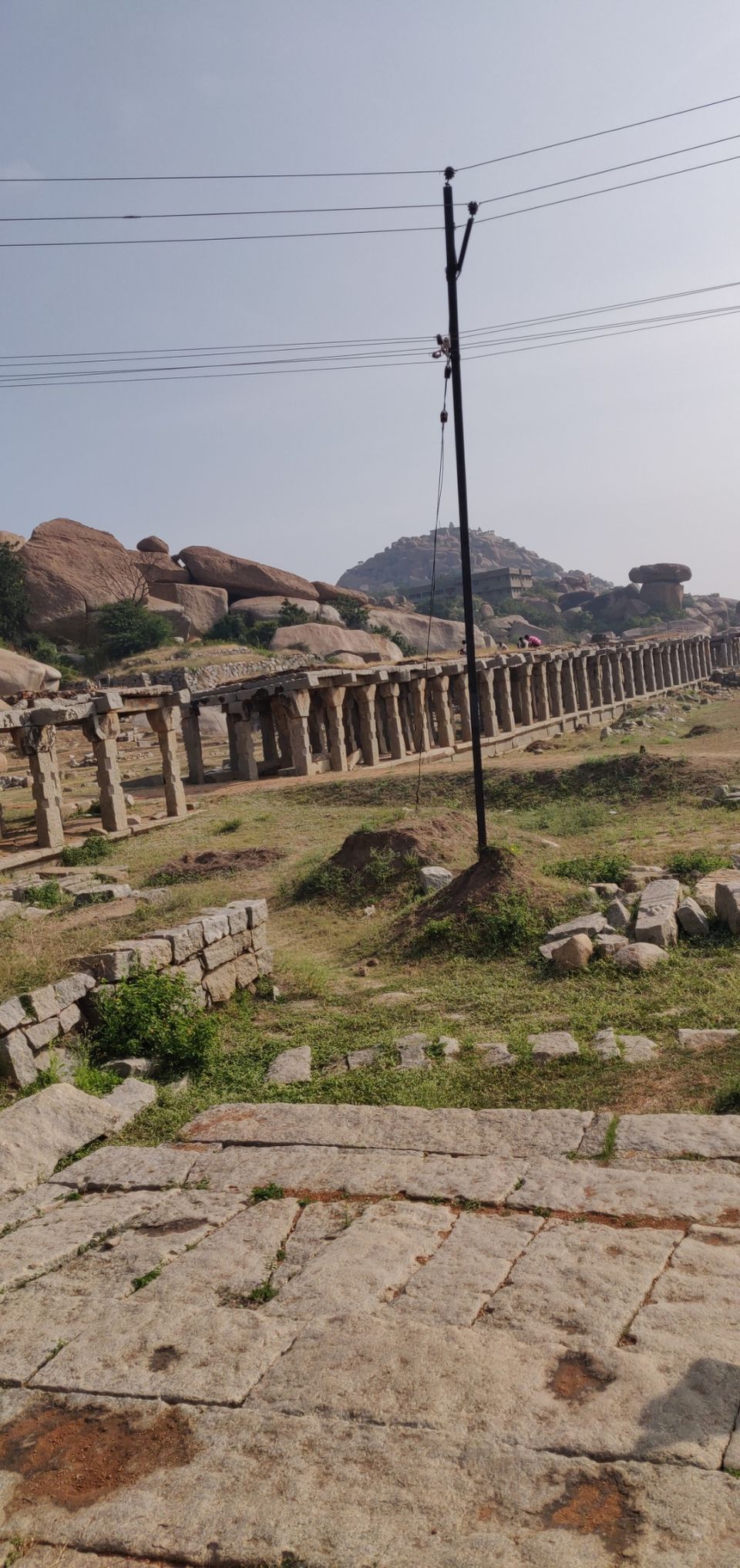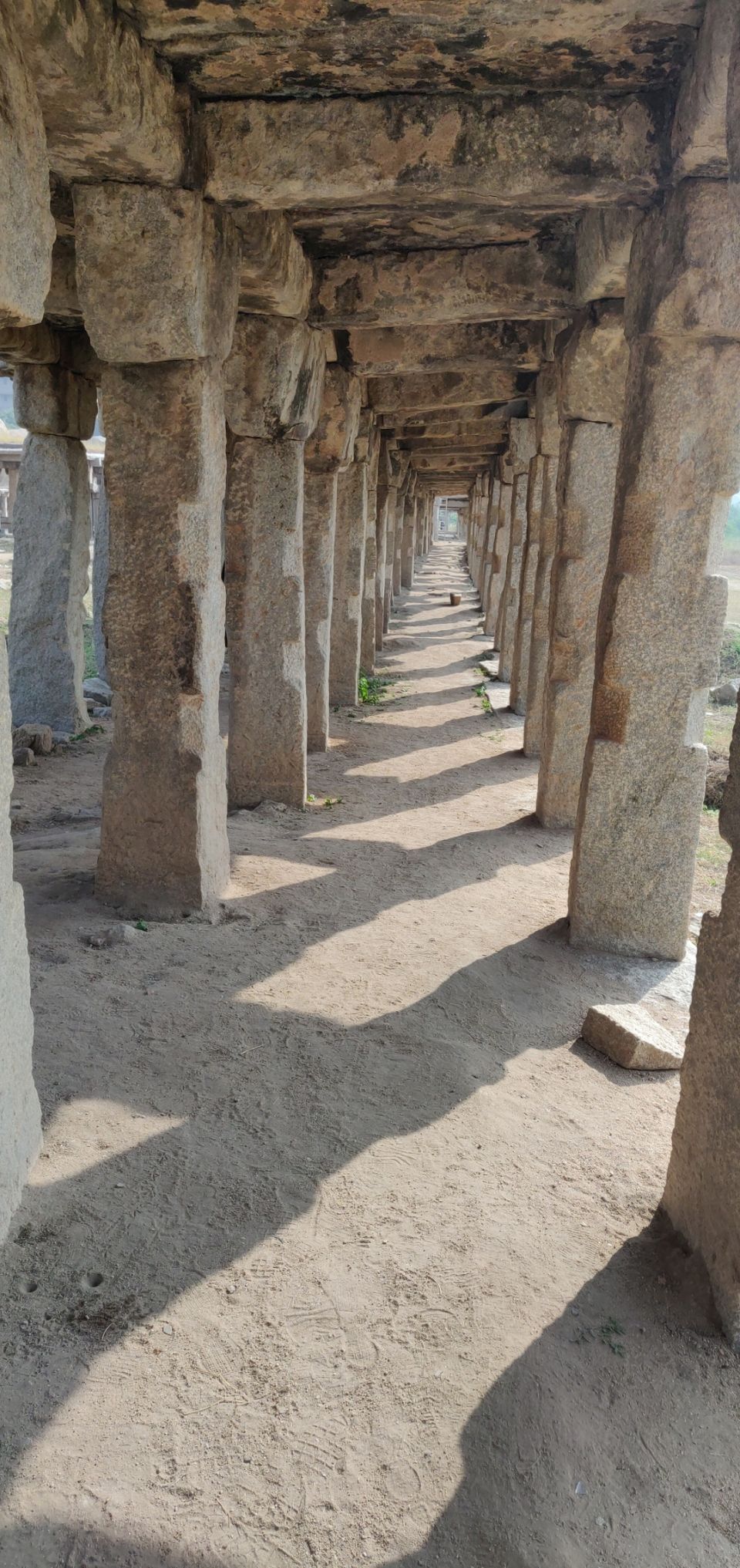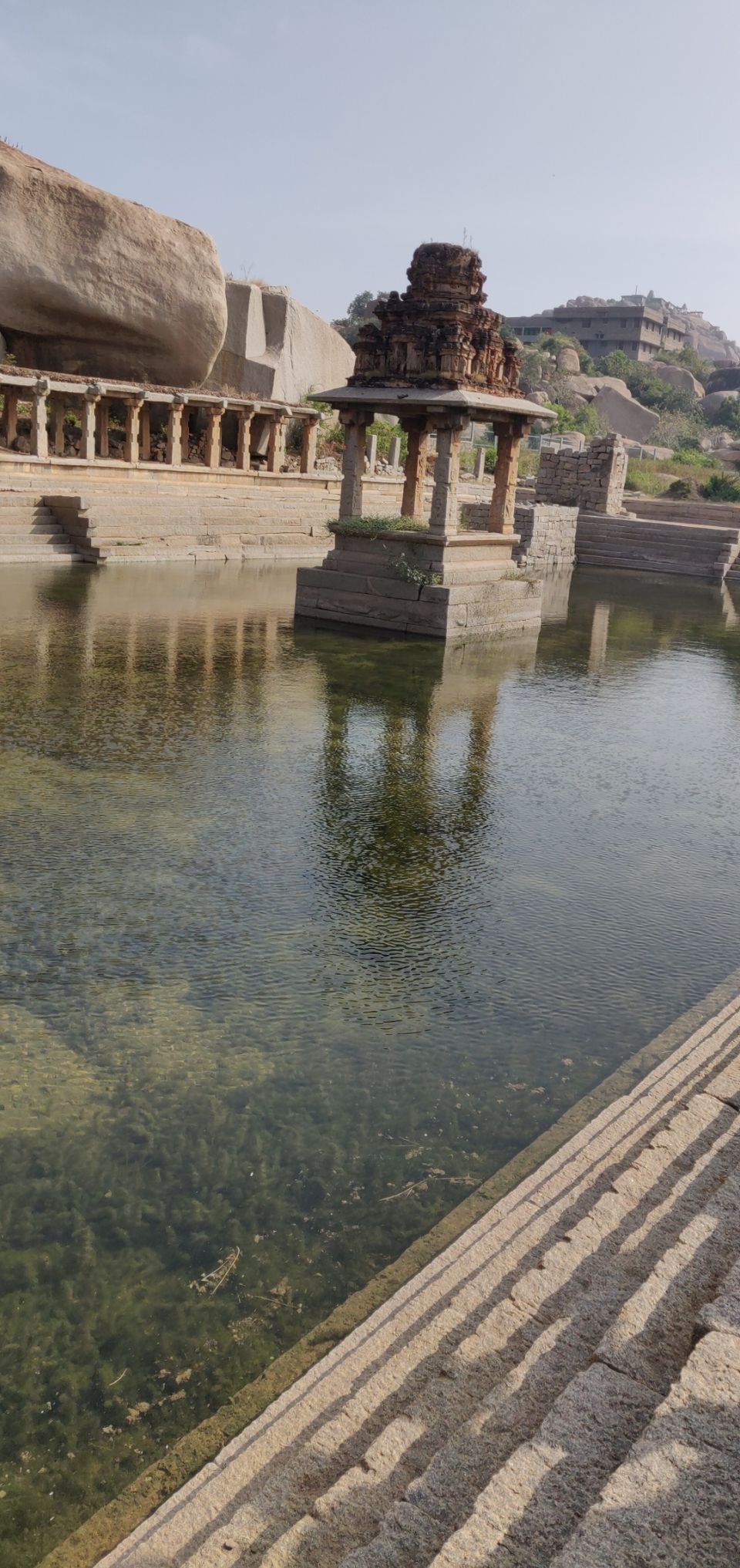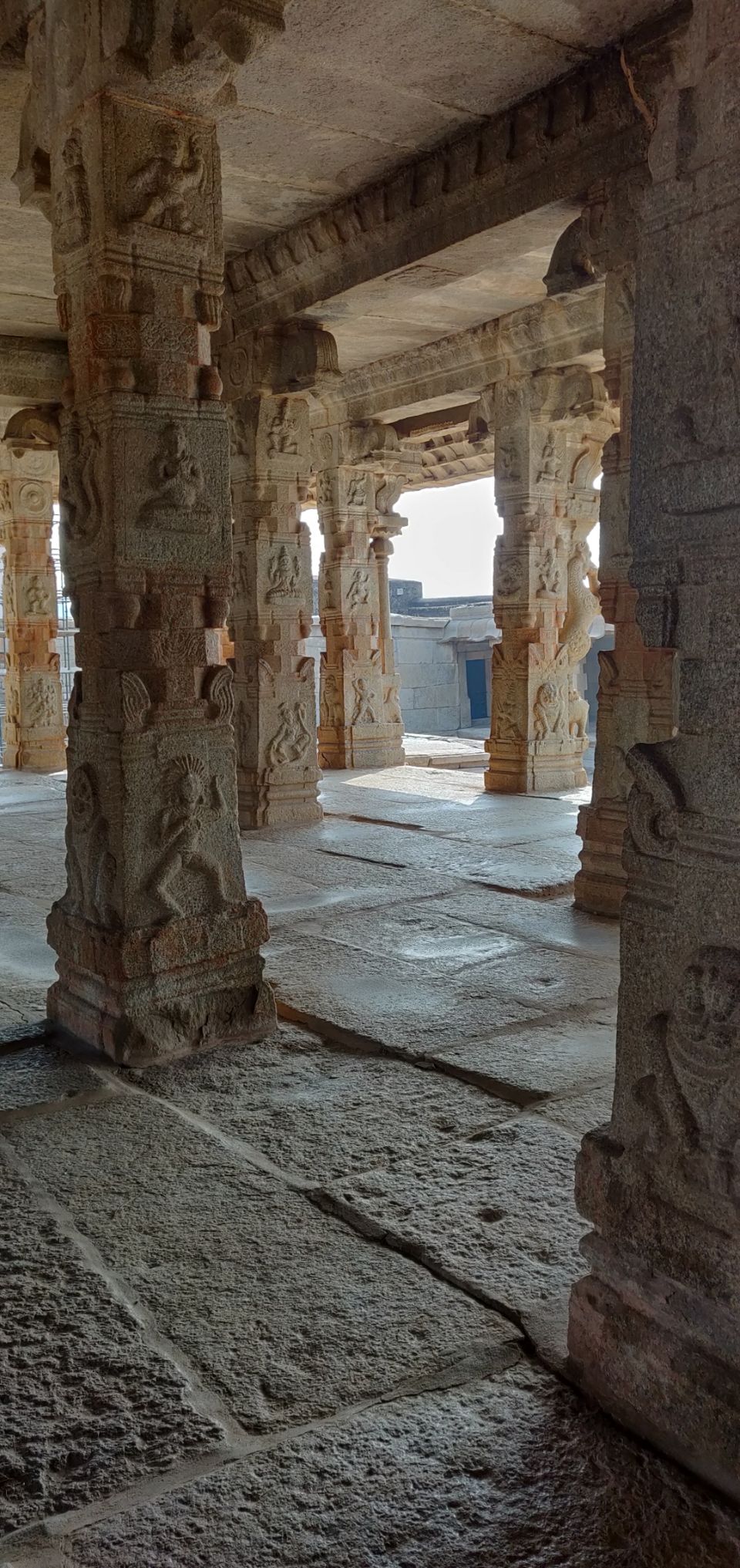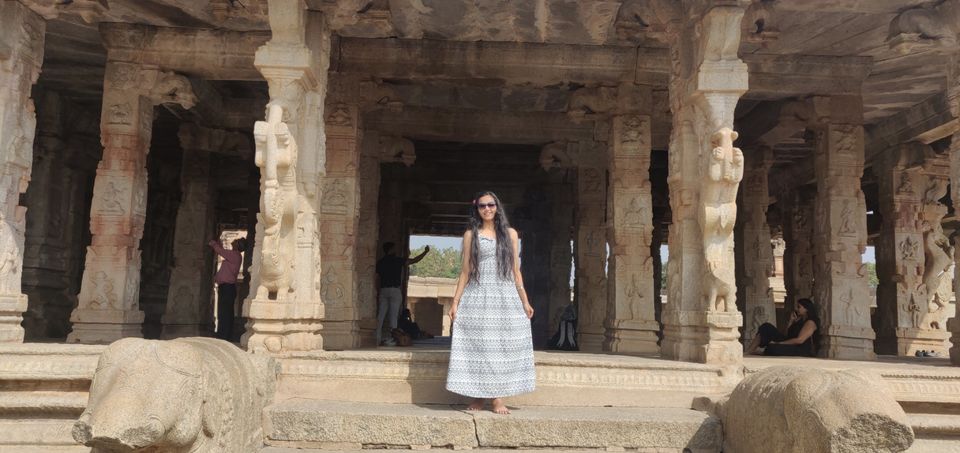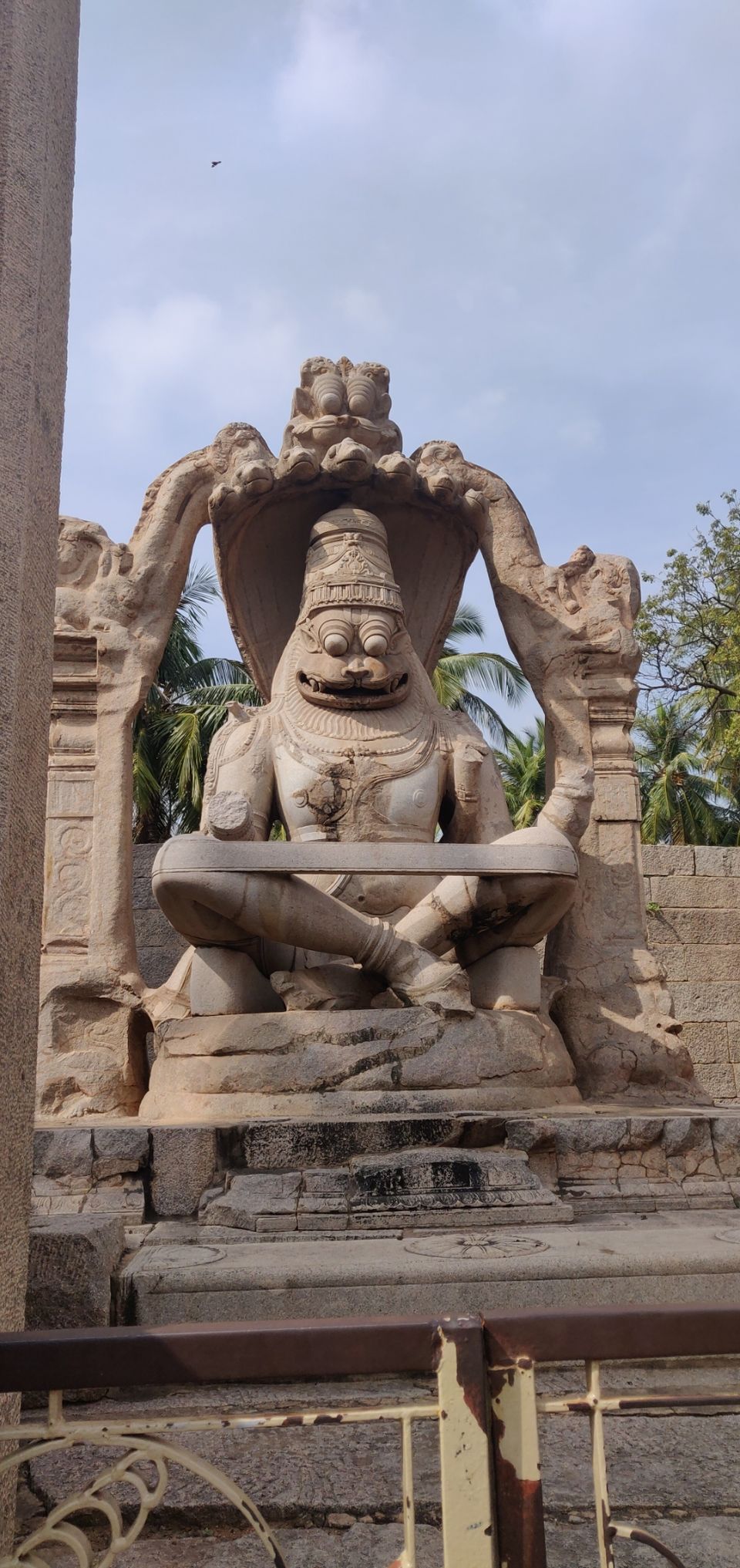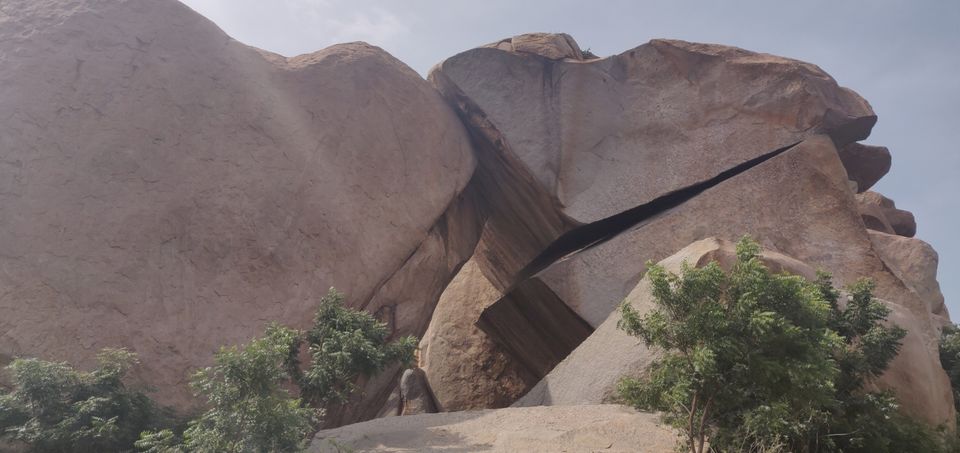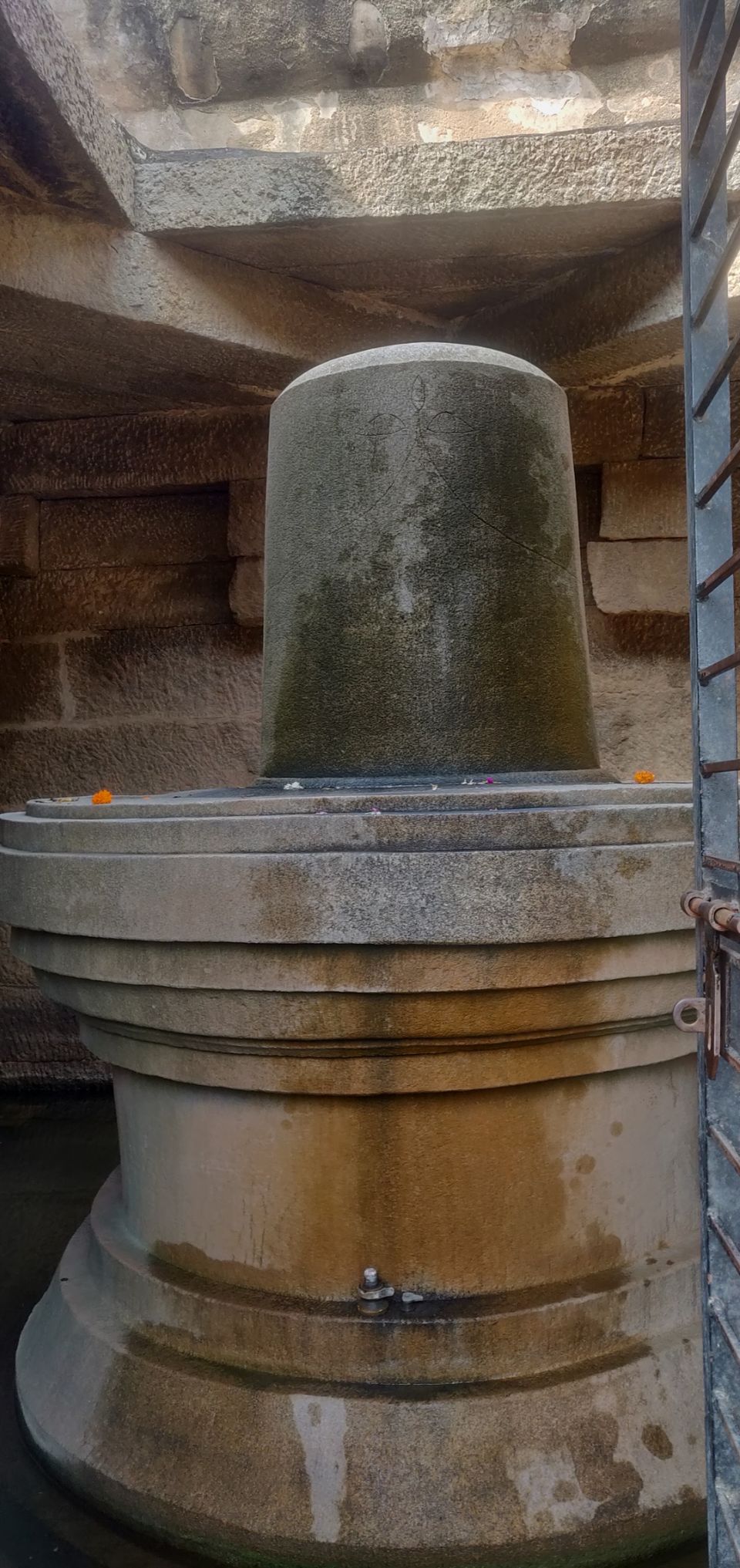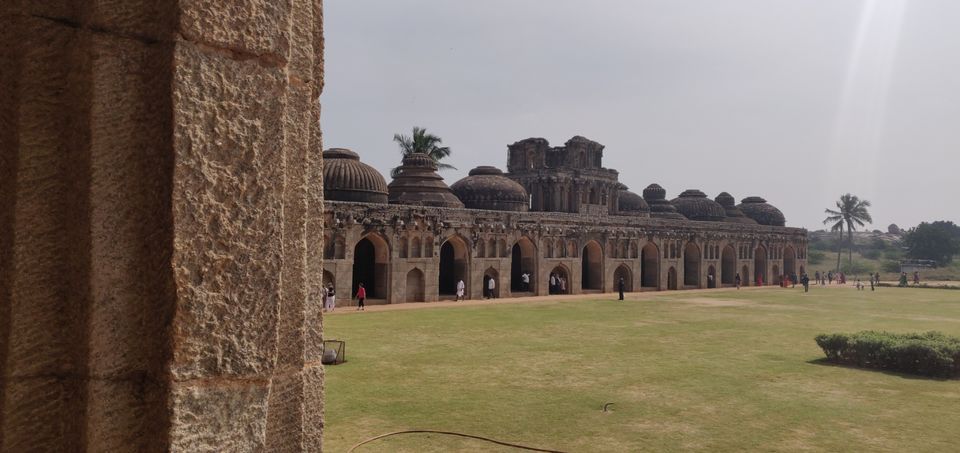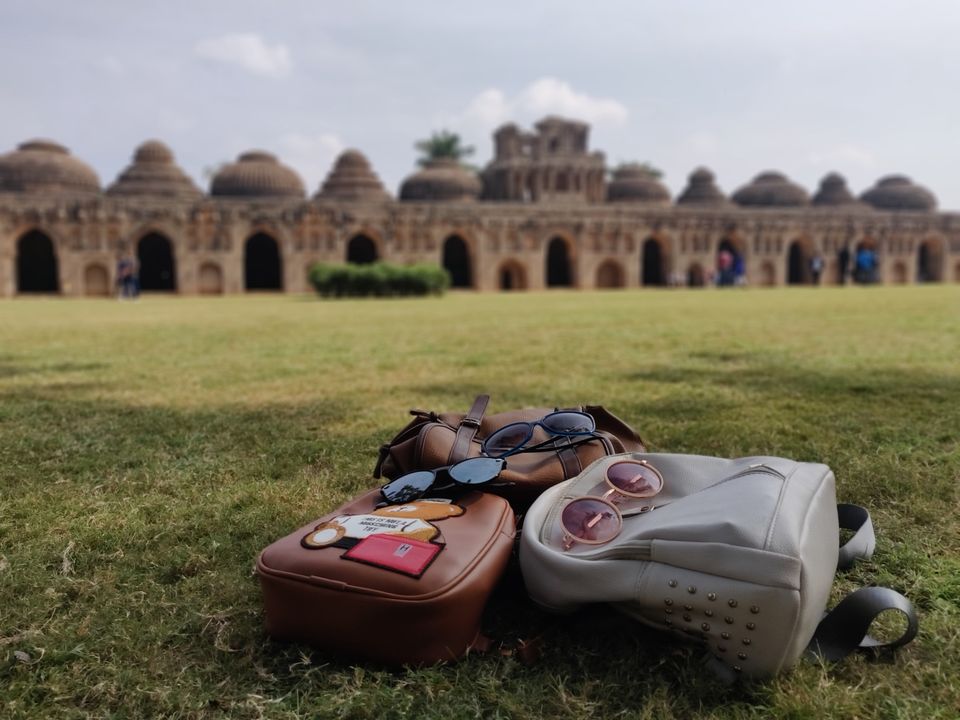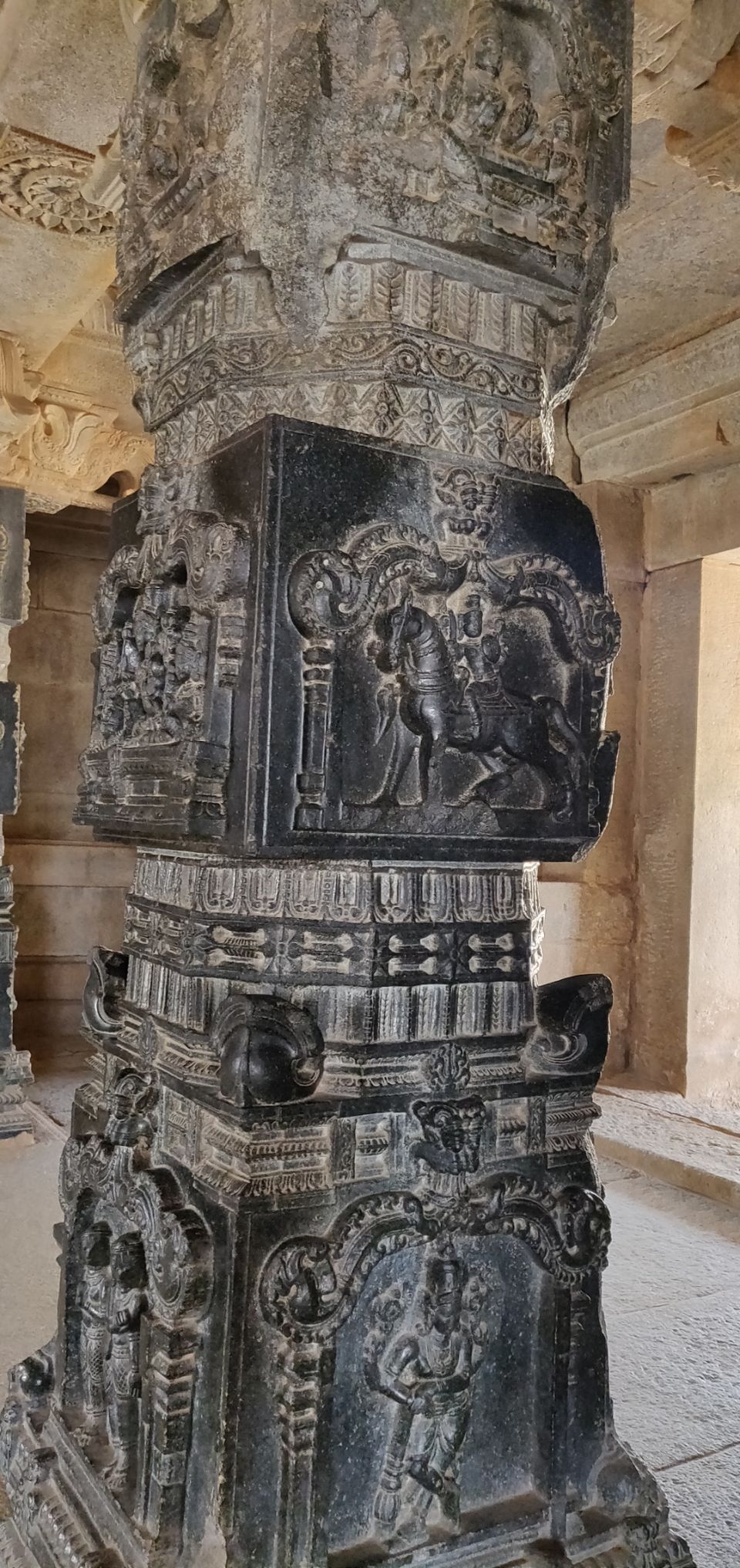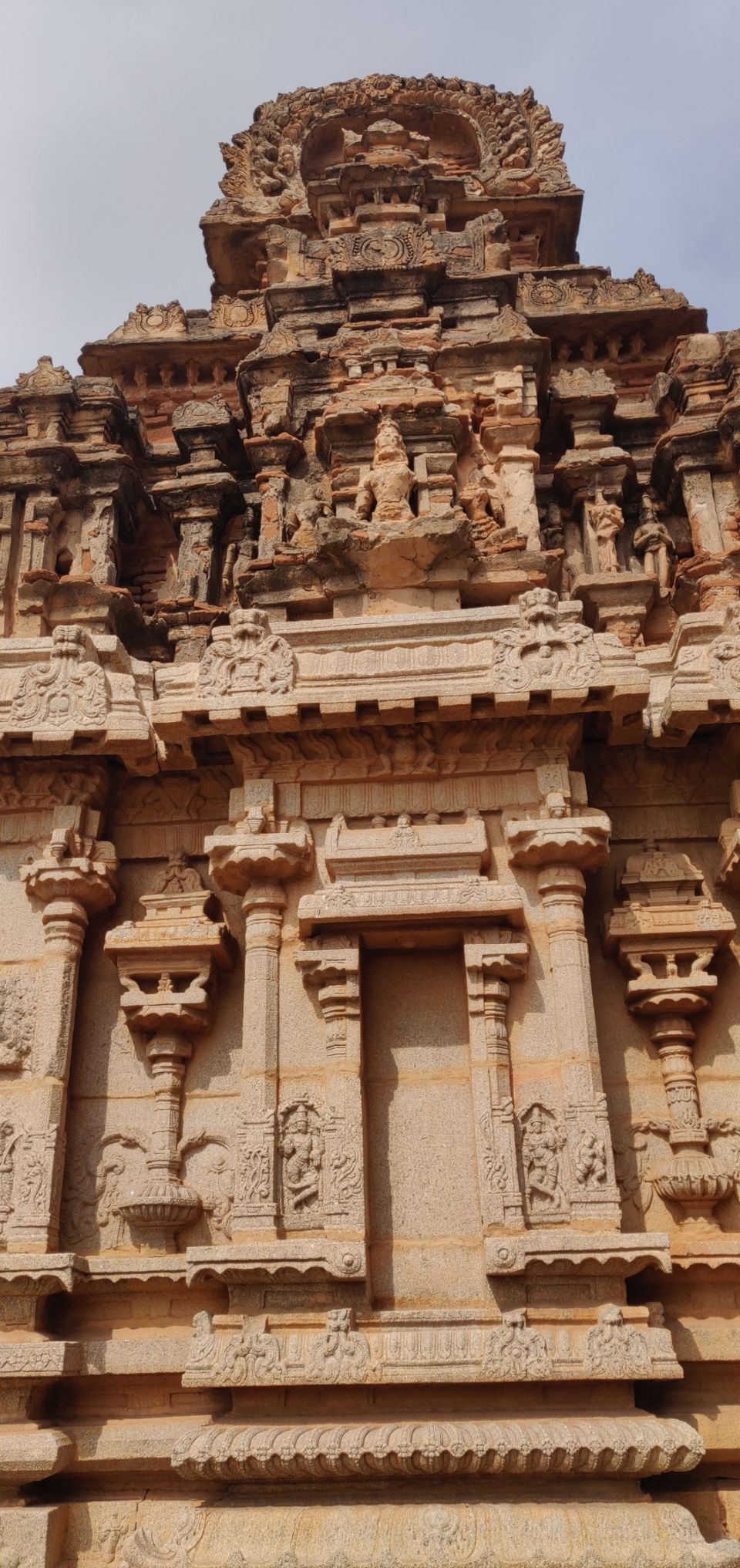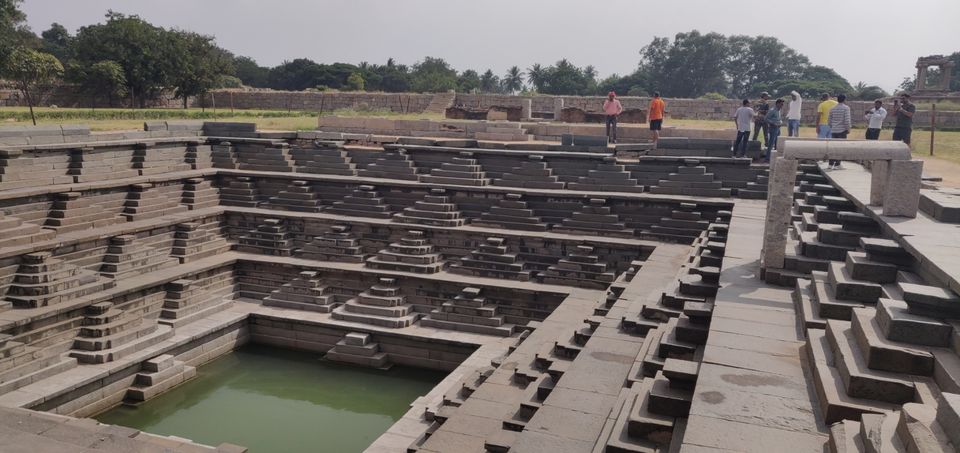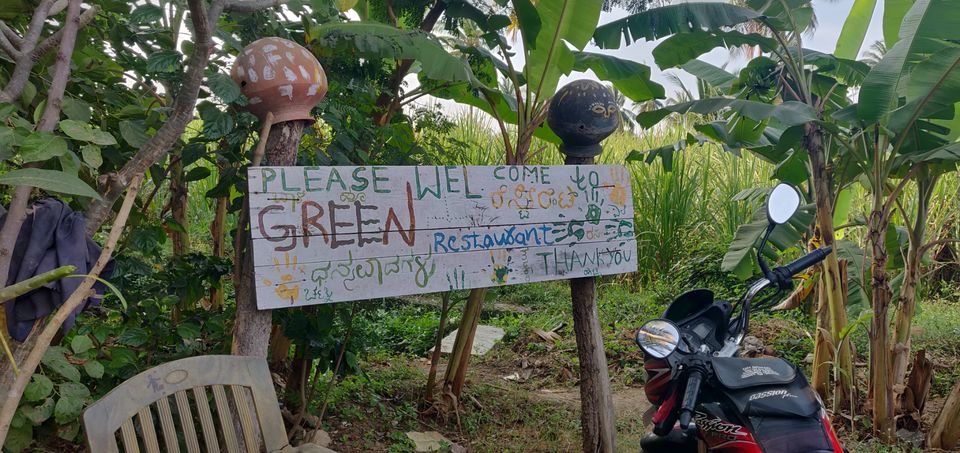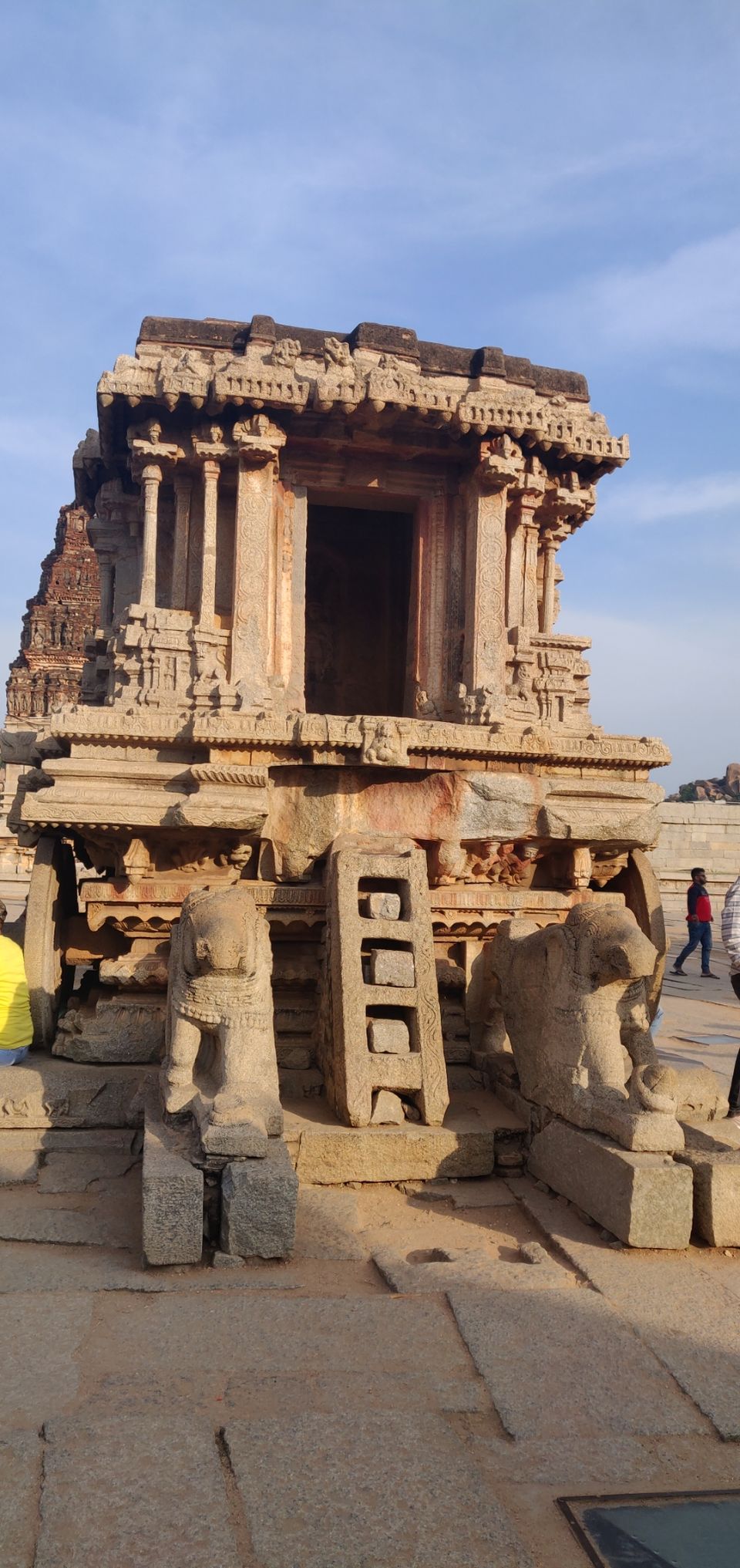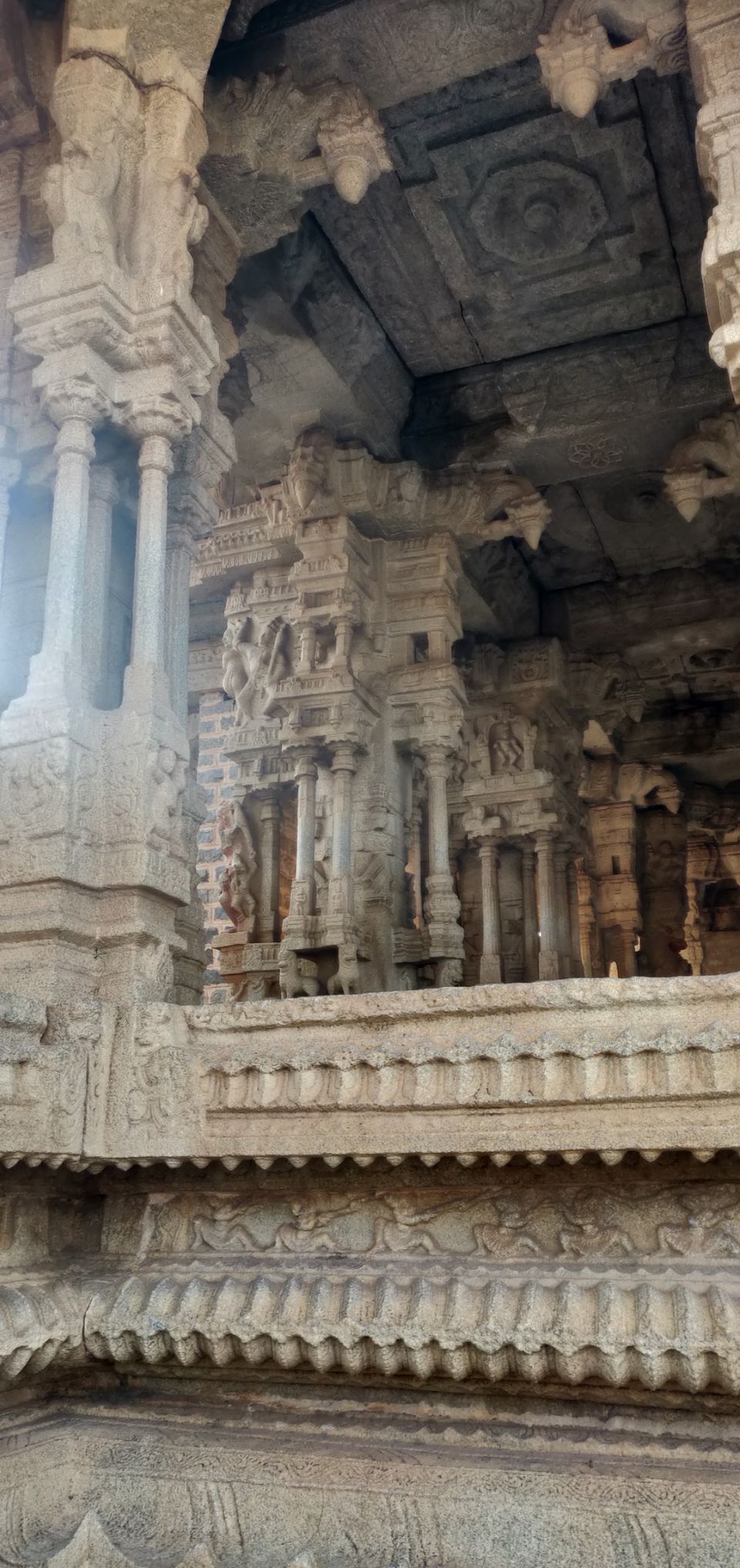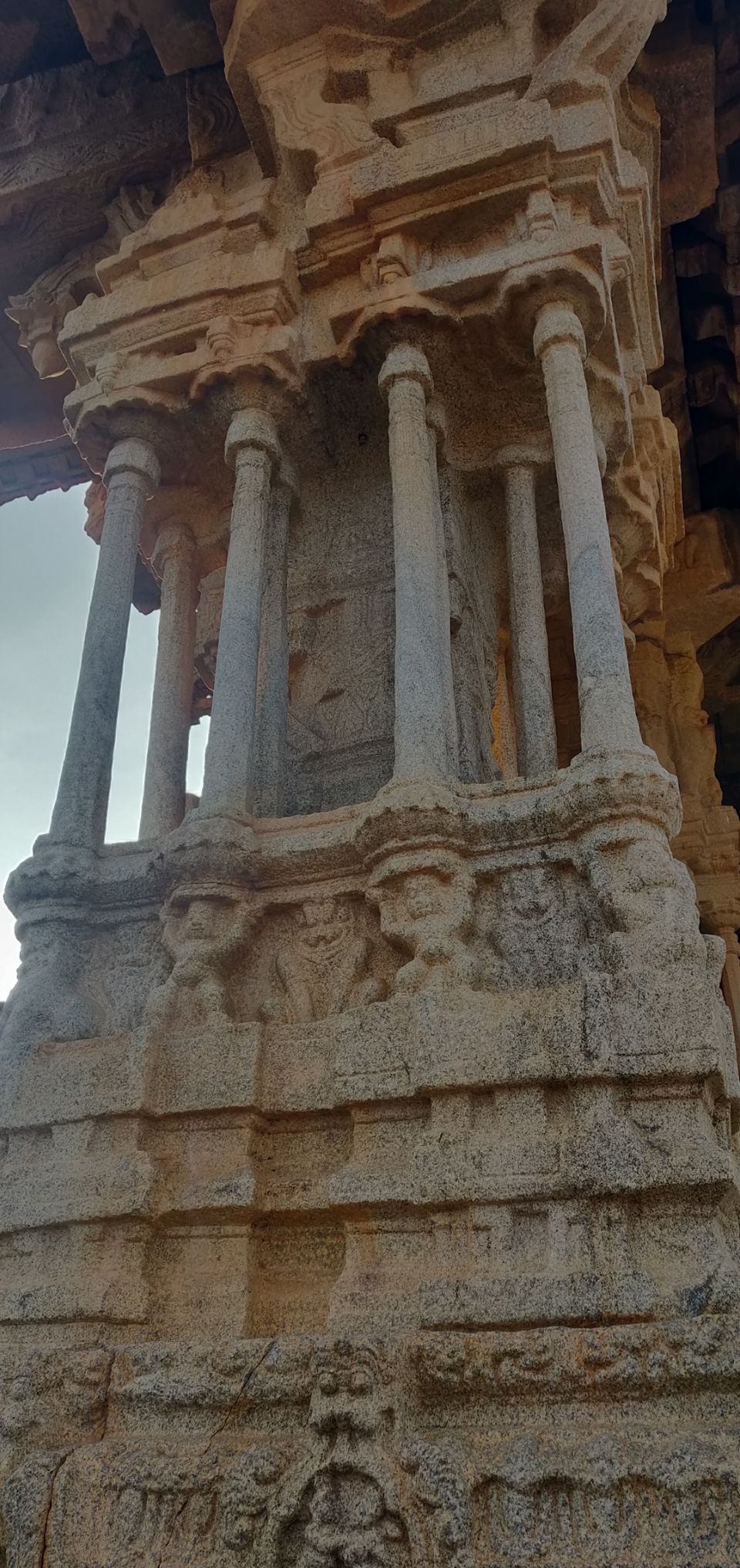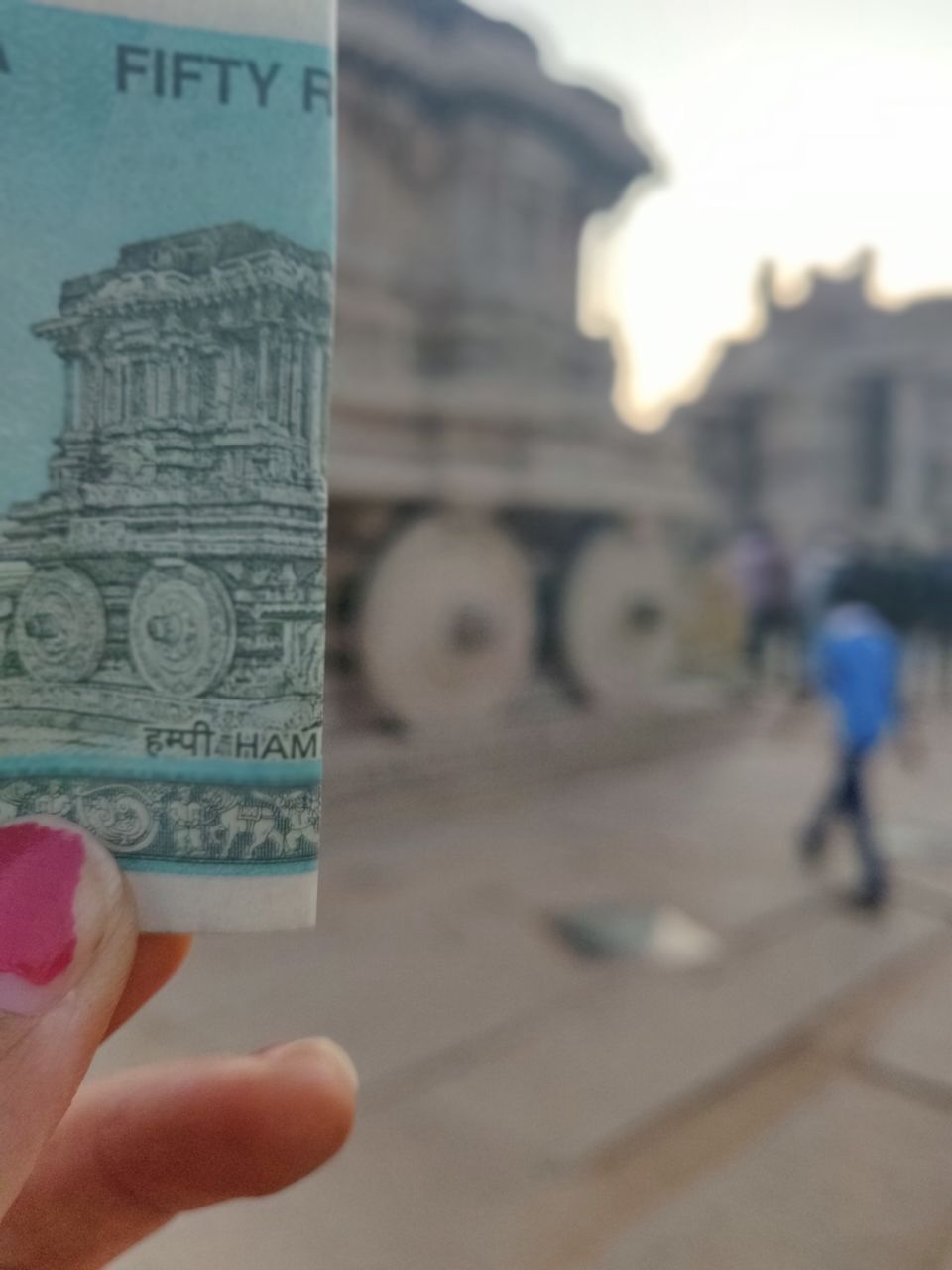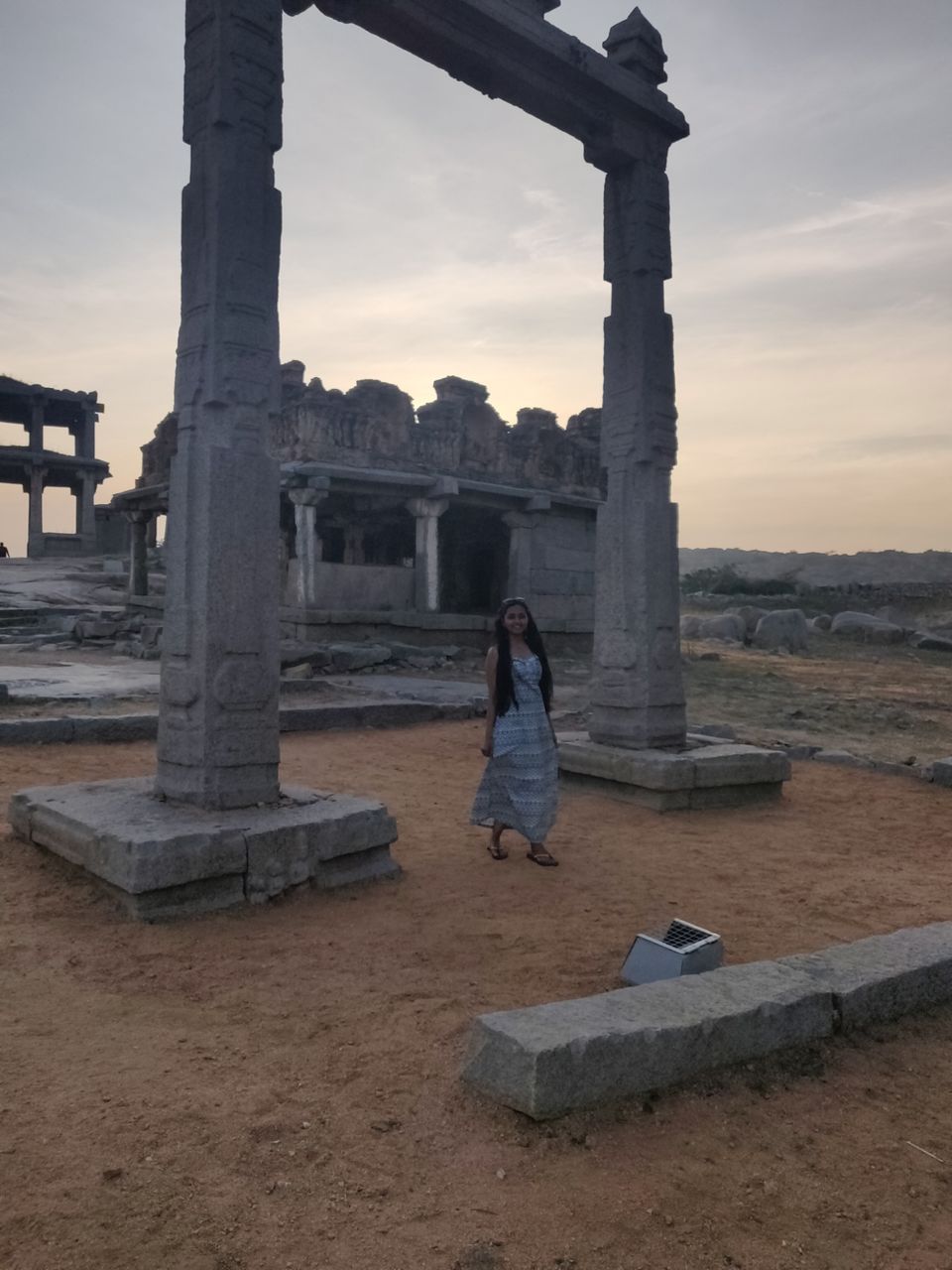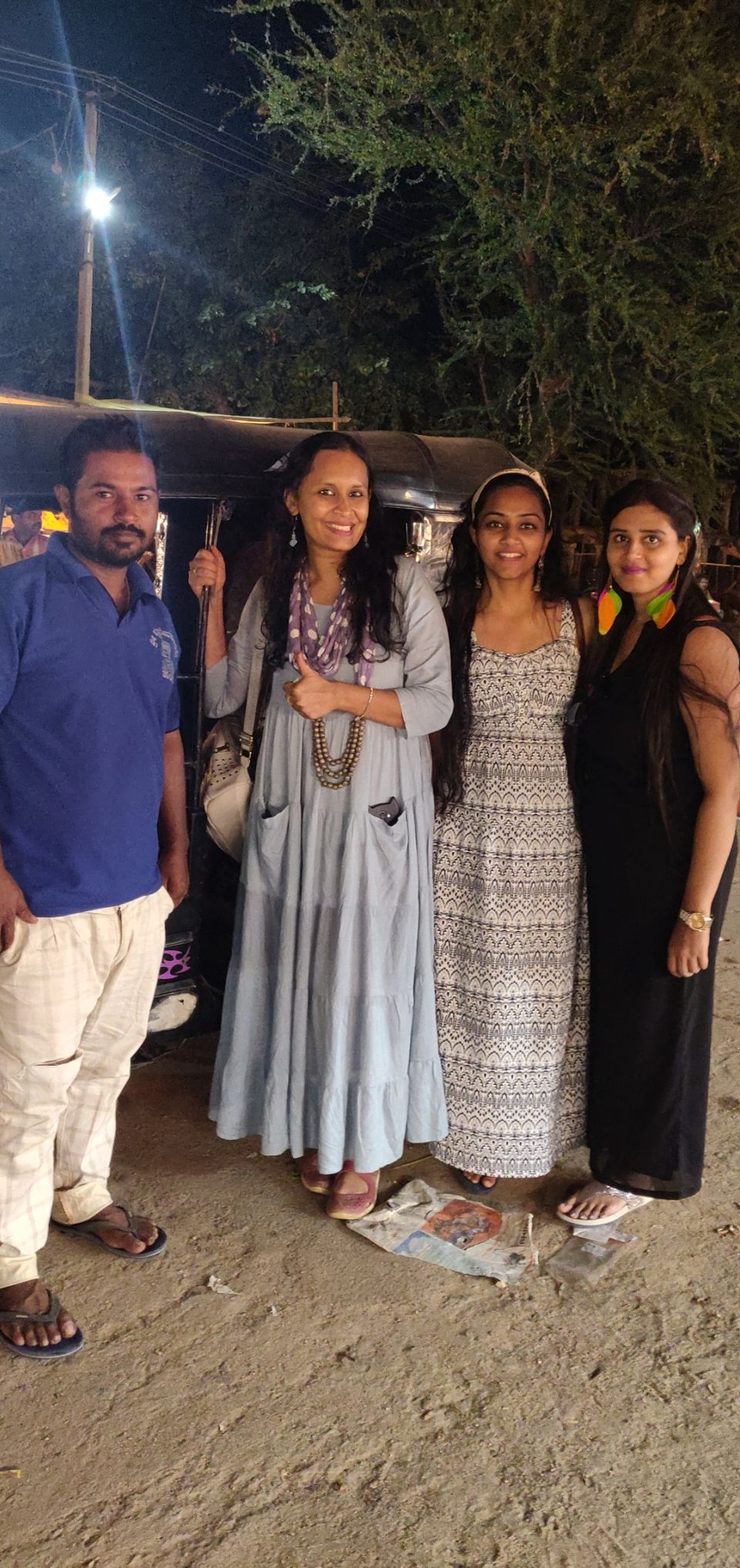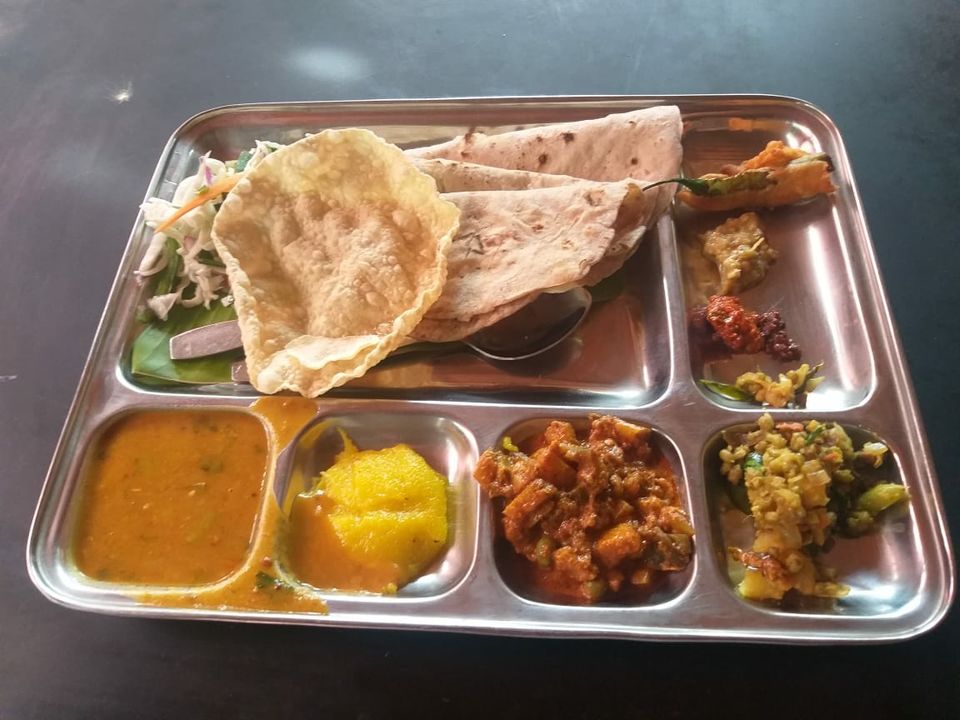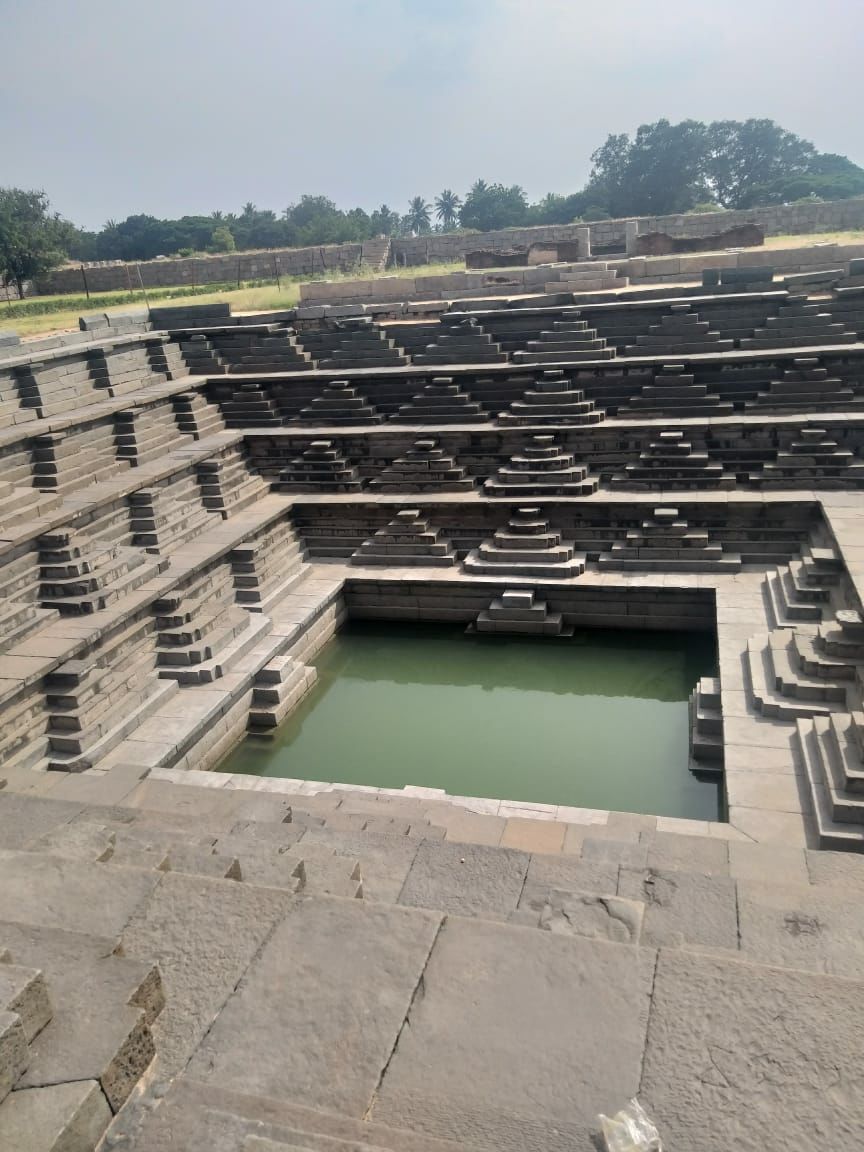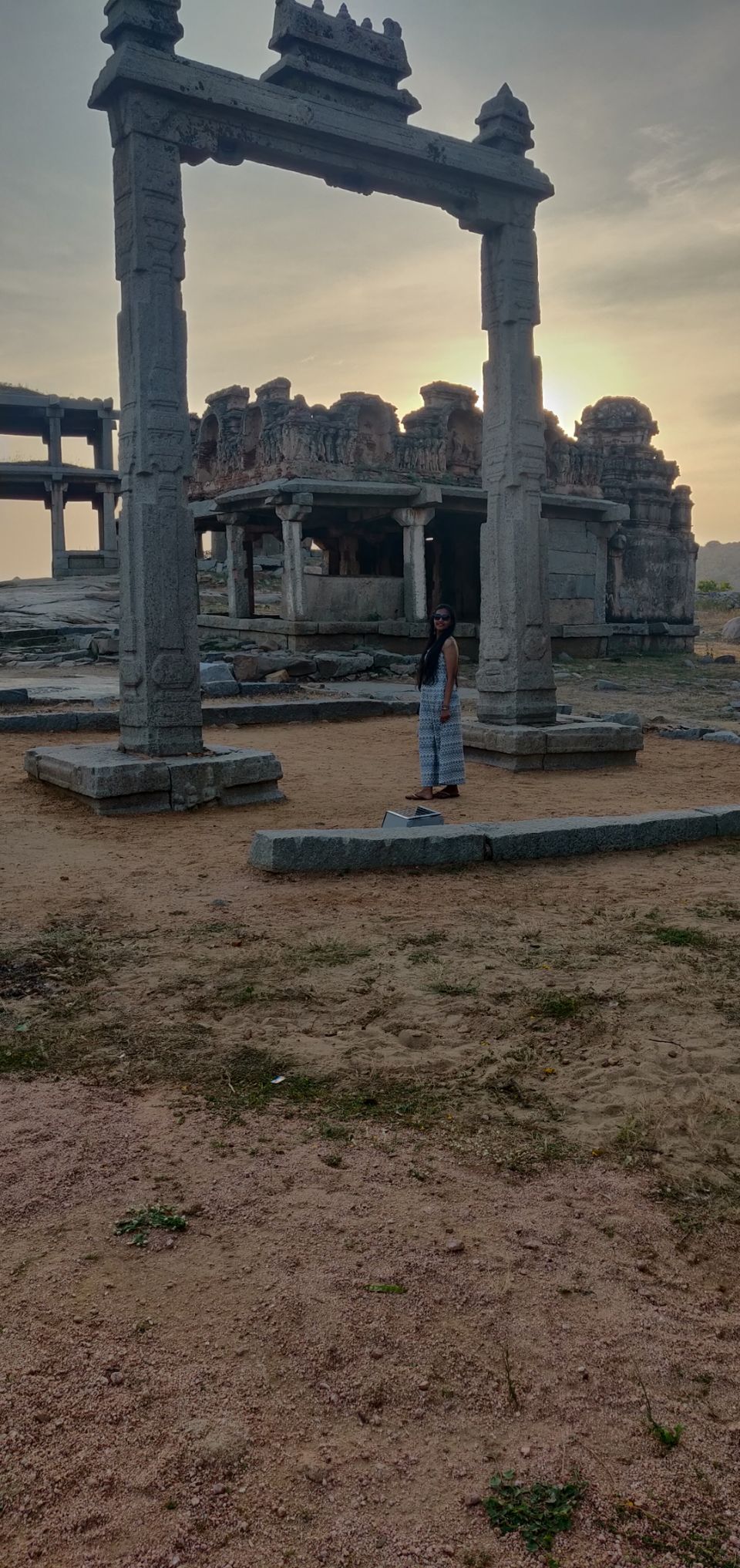 Please note:
1) Be careful with what auto drivers say!! Check twice before taking decisions.
2)we had to skip matanga hill,hemkunth hill ,malyawantha hill(because they all seemed to give same experience as other sunset/sunrise point) & we didn't want to tire ourselves with only climbing & climbing..we wanted to enjoy each & every place we visited peacefully.Hampi zoo (newly opened),sloth bear sanctuary & Tungbhadra dam can be done if you have your own vehicle /bicycle because it's quite far.
3) enjoy the vibe of stalls as well as cafes at both the sides
4) you can explore BABA CAFE,TOP SECRET CAFE,MANGO TREE CAFE,SURESH PASTA & BABA ONE LOVE CAFE
5) Hampi side you can get good options of home stays if you are on budget but i will definitely suggest to stay at Hippie side as they also offer guest house stay which is not that expensive and vibe here is very different.There are good options like Sai plaza,Mowgli guest house,Nargilla guest house ,shanthi guest house etc.you can also get better deals if you book on the spot there.
6) hippie side has no ATM so carry enough money and medical store also limited so carry first aid kit.
7) do not forget to carry sunscreen & mosquito repellent & Allout for safety
8)Do have elaichi Bananas overthere..there is lot of plantation if bananas & they are yummm!!
Thank you for reading! I apologise if there are any mistakes or incomplete information.This is my first Post.Hope you loved the post!!