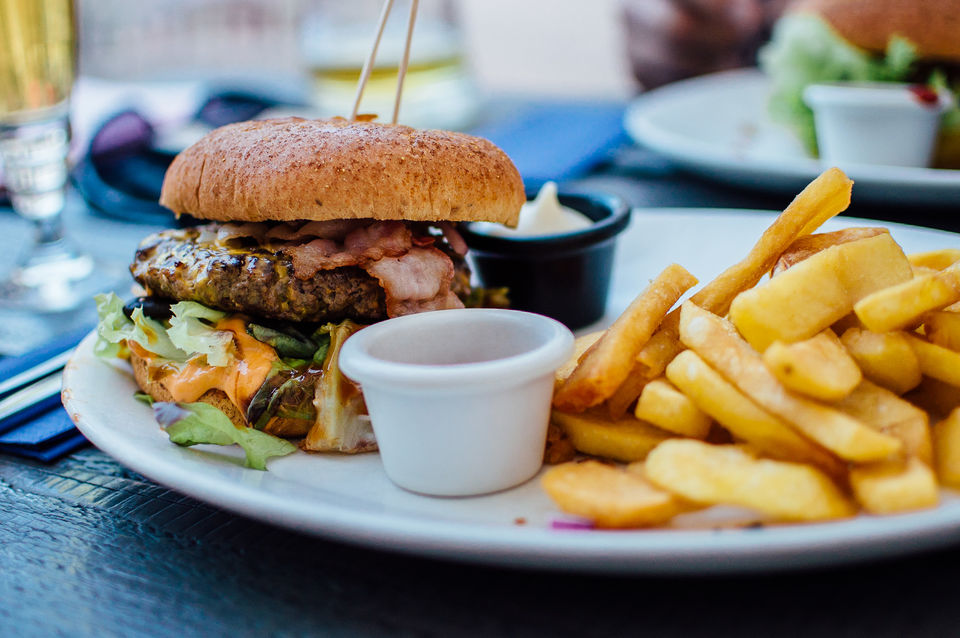 Food and travel are two of my favorite words. Combine those words and you have the stuff dreams are made of for those who love new cultures, tastes and experiences. However, it's hard for the average person (like me) to visit different countries every week in search of the best cities for foodies to explore. I have narrowed down your list of the most flavorful places on the planet to these three palette-pleasing places:
Toronto, Canada
In a city where almost half of the population speak a language other than English, you can expect to find a fusion of foods from around the world. Food trucks, food markets and Michelin star restaurants all vie for the attention of locals and visitors.
360 The Restaurant at the CN Tower is all about the view while you eat - from the glass floor of the lift to the rotating restaurant with walls of windows overlooking Toronto. The food is equally as spectacular - pork belly and scallops with caviar, chocolate mousse towers for dessert and plenty of Montreal Smoked Meat Poutine.
Don't miss the food trucks lining every street and corner. Some of the best flavors of Toronto are mobile. Eva's Original Chimneys are one of these rolling flavor-mobiles. Basically, this is a donut made into a cone. It is then filled with coconut, Nutella or other options. Finally, creamy smooth vanilla ice cream is added and topped with salted caramel, brownies or other goodies. The flagship location is found at 454 Bloor Street West.
New Orleans, Louisiana
French-influence, Cajun spices and unique ingredients make New Orleans a world-renowned place to eat. Beignets, crawfish and gumbo are just a few of the local delights waiting for you here.
Josephine Estelle has great Italian and Southern flavors. Try the Gemeli (maw maw's recipe gravy) or the BBQ shrimp and grits. The Lemon Olive Oil cake with plum preserves and goat cheese is a delicious way to end your meal.
Morton's Boiled Seafood and Bar is known for 'freshly boiled seafood when the arrow is flashing' - kind of a like a Krispy Kreme for crawfish. You must savor the flavors of sauteed crab claws, shrimp po' boys and freshly cooked crawdads (crawfish or crayfish depending on where you are from).
Captain Sid's is a take-out hole-in-the-wall foodie paradise. Treats like alligator sausage, turtle soup and crawfish pies keep the locals coming back weekly to browse the deli case for these delights. There are no tables. Take your food to a local park and watch Lake Pontchartrain as you sip and devour.
Penang, Malaysia
Chinese, British and Malaysian influences ensure that guests to this city will feel the heat! Hot, spicy and fresh foods are ladled up in noodle-soups thickened with carrageenan and coconut milk. Come and sample dishes like laksa and jelly noodles. Penang is notorious for street food. Just look for the longest lines to know you are getting the best of dishes like Char Koay Teow (Fried Rice Cake Strips). Curry Mee is another popular favorite. Creamy and hot with coconut milk, curry, cubes of pig's blood and cockles, this is a cheap and hearty dish.
Street vendors normally have no website to reference. Find your foodie haven by word-of-mouth and directions from locals. Try these places for some of the favorites listed above:
Joo Hooi Cafe 475 Jalan Penang
Air Itam Sister's Curry Mee 612T Jalan Air Itam, Penang
Of course, the world is your oyster (or barbecue, or jambalaya, or crispy duck...) so go out and explore. Eat your way through favorite cities or roadside stands. Food trucks, cafe's and 5-star restaurants will delight you with new flavors, textures and techniques as you learn of different cultures and cuisines.