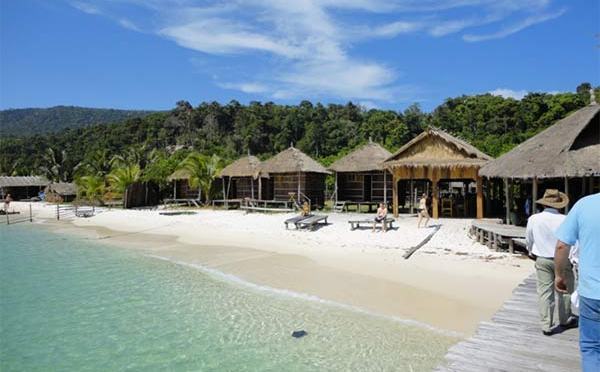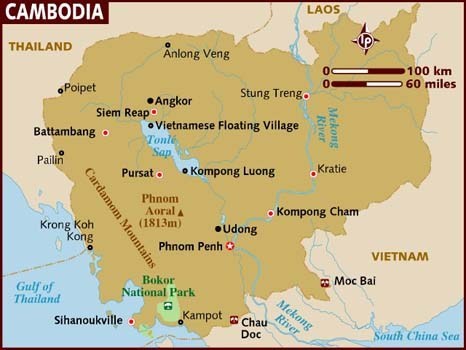 Well what can I say about this country. One word sumps it up really - awesome! It really is one of these countries where you never thought you would actually visit but once you do it leaves that warm feeling that you have just visited one hell of a country!
You get a month visa if you have a British passport (we are lucky!) you pay $30 and give them a couple of passport photos or pay the $2 fine if you do not have any - easy win. Want more info you can view the details on our gov site.
Cambodia was one of these places I really enjoyed, not just in South East Asia but throughout North and South America, Fiji and Australia - I recommend to anyone! In fact, I wrote the article - 5 Reasons To Visit Cambodia on this very site!
What to take?
American dollars are key, it is the main currency. The country has "monopoly" type money that you get back if your change is a couple of dollars. All the shops and markets are more interested in your crisp (cut corners or damage, Cambodians are not interested so be warned!) american dollars - fair enough, and lets face it, it makes nights out much easier! Oh, and majority of the locals speak pretty good English so that is a bonus too!
My favorite places I visited in Cambodia? Let's get to it!
Siem Reap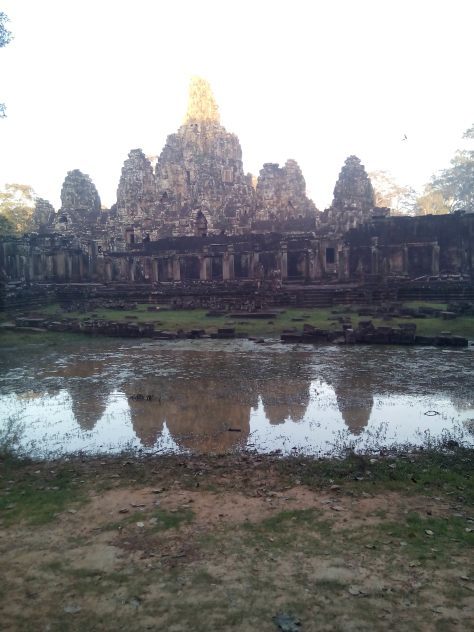 The best city location wise to visit the mighty Angkor Wat, a must when visiting Cambodia. The city has a very small feeling to it, normally you would get a tuk tuk for a couple of dollars to the market, pub street that sort of thing - handy for us backpackers. I loved this place, a city but with a small feeling that made it a good place to stay for a week or so. The bar scene is big the closer it gets to the weekend so plan your nights out. Looking for somewhere awesome to stay, I have your back - DownTown Hostel - read my review.
Phnom Penh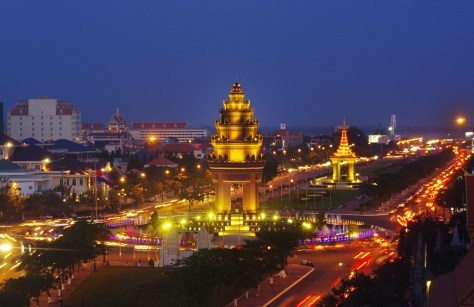 I could not pick three places without the capital of Cambodia - Phnom Penh! Home to 14.8 MILLION people it is one hell of a busy place. I would recommend staying at the Mad Monkey Hostel chain here, plenty of dorms, cheap and near the action so you can never go far wrong when you want a night out. Budgetravellor.com puts together an unique list on the capital - 5 Unusual Things To Do in Phnom Penh, Cambodia
SihanoukVille
Last but of course not least is the famous party place in Cambodia. Do not like partying? It is still cool with the near by boats taking you to the untouched paradises of Koh Rong and Koh Rong Samloem within 45 minutes. Up for a party? You are in the right place. Staying at The Led Zephyr gives you access to a live music venue, good priced drinks for REAL spirits and offering up a five dollar Sunday lunch a couple of times a week, if you are missing home (or not, it is bloody awesome, and upgrade to a 7 dollar version if you are a hungry beast!) puts you right in the action with a short walk to the beach front that includes two late night bars offering up cheap drinks, backpackers and plenty of fun!
This trip was originally published on I Am Dan Elson.