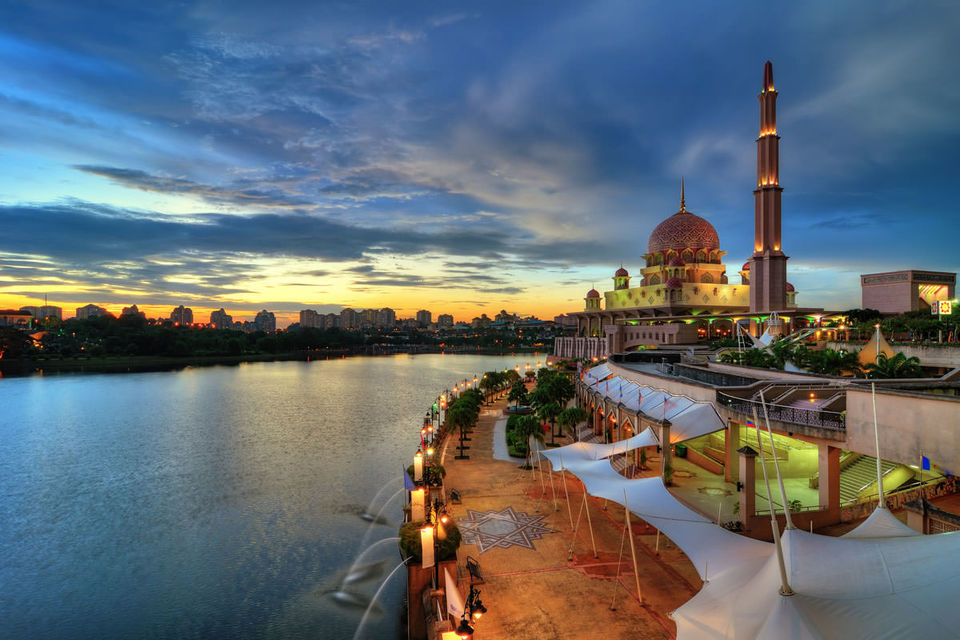 There is no doubt that Kuala Lumpur is one of the most talked about and visited places in Malaysia, and for justified reasons. But it is time to look far and beyond a normal Malaysian holiday. This Southeast Asian country has a lot to offer; only if you know where to look. Needed a reason to visit its federal administrative capital, Putrajaya? We give you three:
1. Want to see the entire city? Ditch the cycle or cab. A 45-minute daytime or evening cruise on air-conditioned boats styled as Gondolas through the 650-hectare lake that cuts through different parts of the city via its water channels—this is how you tour Petrajaya.
2. Another novel way of touring the city is by participating in the Putrajaya International Hot Air Balloon Fiesta—an annual festival that takes place sometime in March. Pick your vehicle, from Darth Vader's head-shaped balloon to balloons adorned with Doraemon's face, and soar away.
3. Looking for some adrenaline-pumping action? The Putrajaya Challenge Park is where you need to be. Indoor rock climbing, skate-board Park, Cross-country Mountain trails and more are houses in this wondrous complex.
Putrajaya is 25 km from KL, so travelling to another city isn't an issue as KL is connected by buses to almost all parts of the country. Just take a look at redbus for tickets to backpack there.