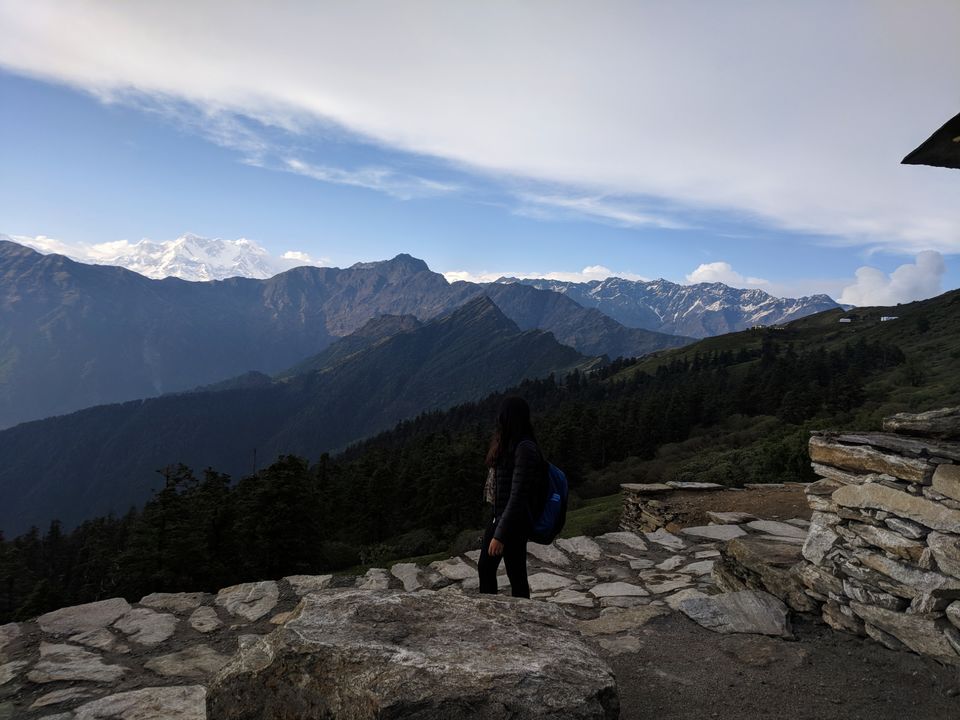 With college over and no grand scheme of things planned for the future, I was in the middle of chaos. Then, natural instincts jumped in, and I found myself searching day and night for the 'perfect trek' - something that was away from the crowds and of course, beautiful. But it was looking impossible to find a place that had both . Any place mind-numbingly beautiful was too far and didn't match our budgets, and places that did match our budget were too crowded and mediocre. A real dilemma, this one. By this point, I was too tired with the endless searching and decided to settle for Tungnath and Chandrashila Trek in Chopta - which I had zero idea about. Although I couldn't find any good pictures or reviews about the place, I went ahead with it and...
Here are 3 reasons why you NEED to do the same:
1. It's an Easy Trek
It took us around 4 hours from Chopta to reach Tungnath Temple (Maggi breaks, photoshoots, and tea breaks included). Some people enjoy the majestic views of this place and go back, while others make it to the Chandrashila peak, which is almost 1-2 hours from the temple. The entire trek is steep, but the path till the temple is well laid out. After that, it gets a little rough. Chandrashila is the summit of Tungnath peak and is located 1 km uphill from the temple (but it's not that easy). We aimed for the peak of course, but when we reached Tungnath, it started pouring, and the weather conditions didn't allow us to continue the trek. Although a bit disappointed, we were left amazed by the incredible beauty around us, and we were overjoyed!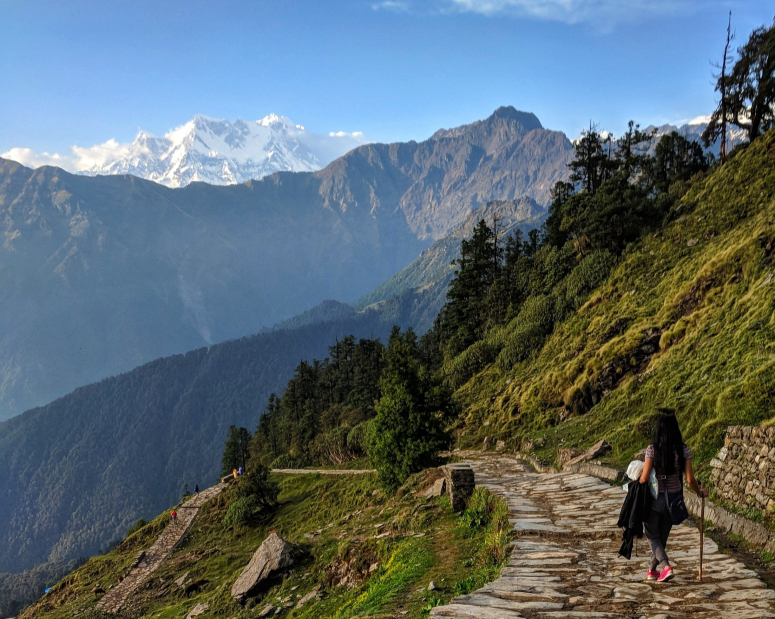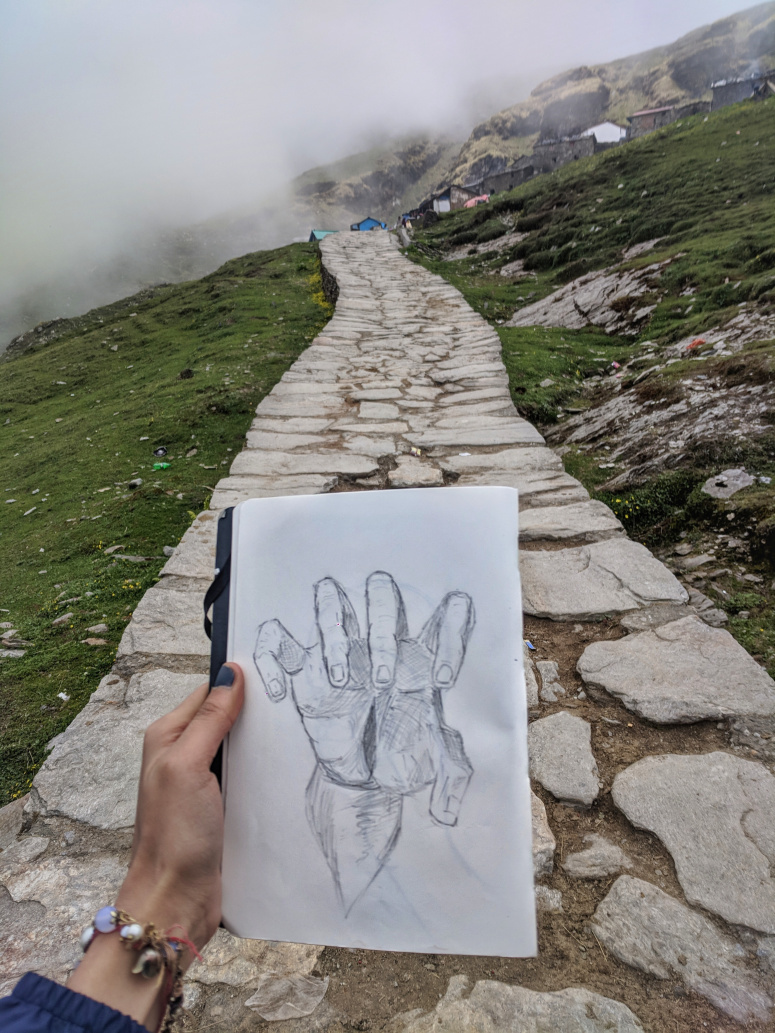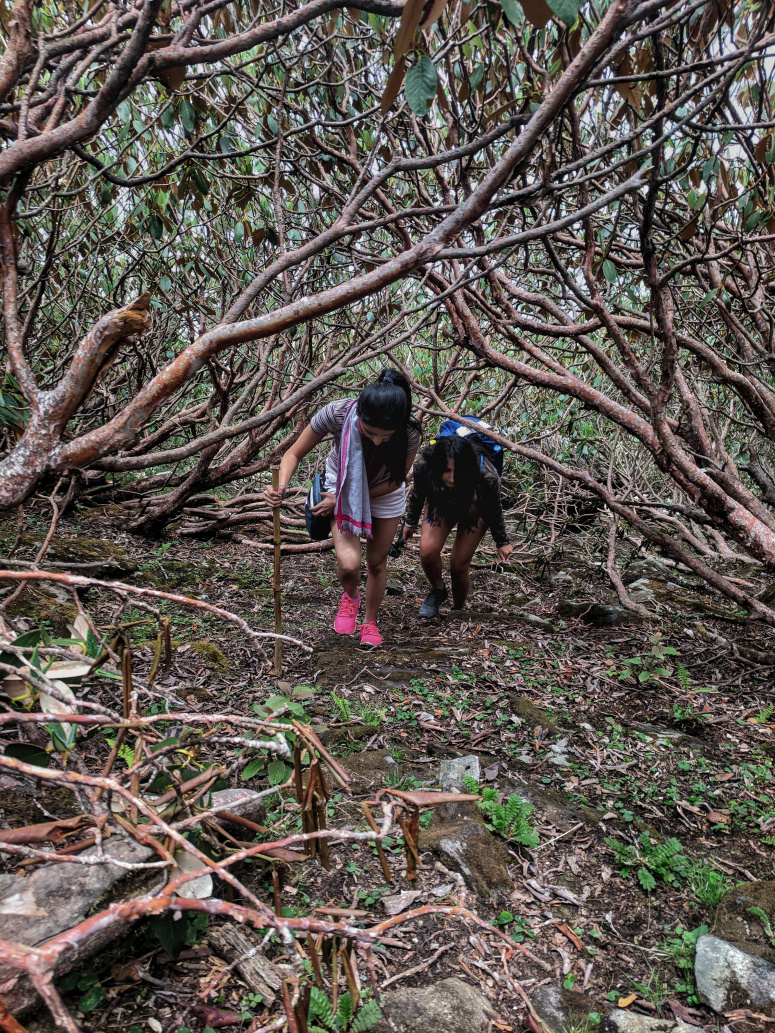 If you want to go up till the peak and don't want to do the long hours, you can find accommodation around Tungnath temple, where you can stay the night and continue the trek the next morning. We would recommend this as this will give you a chance to really absorb the beauty of both the places without being in a rush, and you can reach the Chandrashila peak at sunrise. Seeing the sun come up with a 360-degree view of snow-capped mountains would be something out of the world. (Note: Don't expect any fancy accommodation here or multiple options. The goal is just to stay the night.)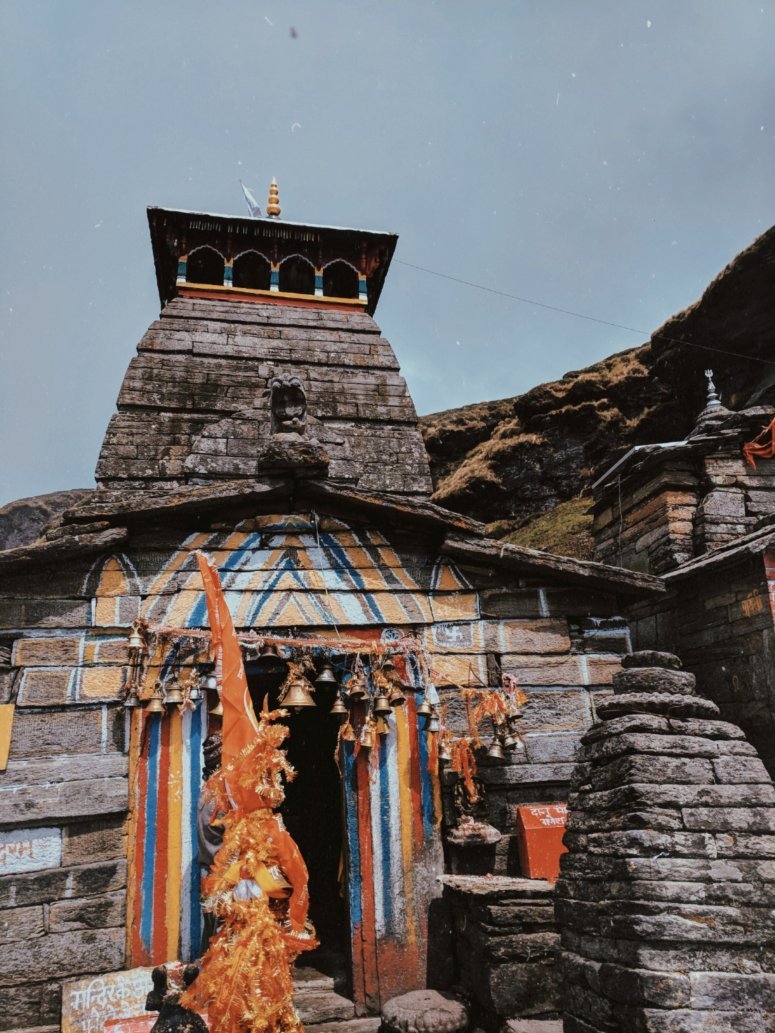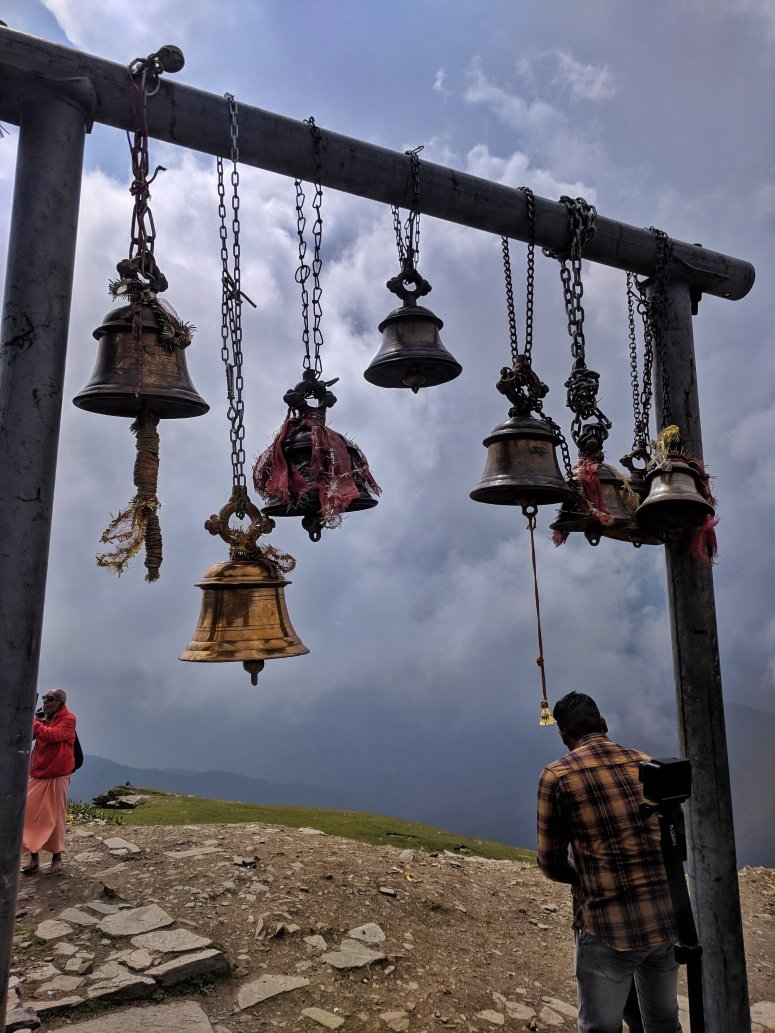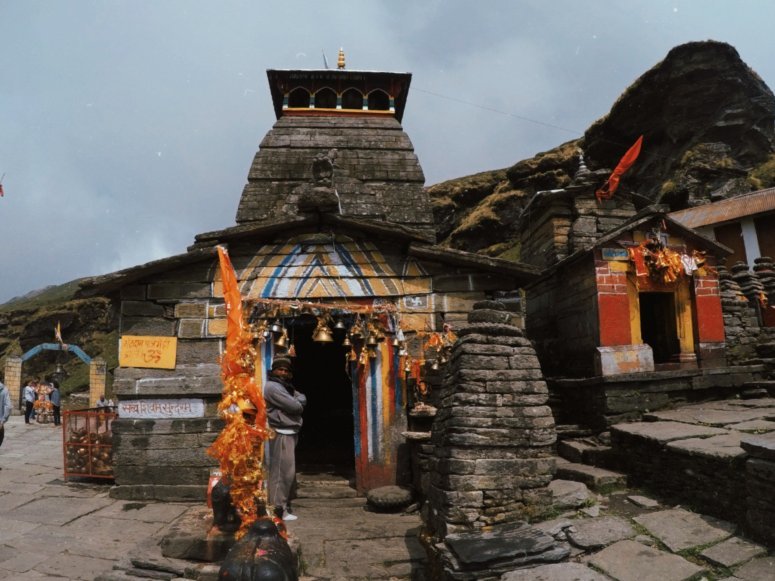 2. Highest Shiva Temple in the world
Situated at 3,680 meters above sea level, Tungnath is the highest temple in the world dedicated to Lord Shiva. It is the highest of the five Panch Kedar temples and the unprecedented Himalayan views from the meadows of this temple would leave anyone awestruck. You don't have to be religious to feel the inexplicable positive energy lingering around in this beautiful Mahadev temple.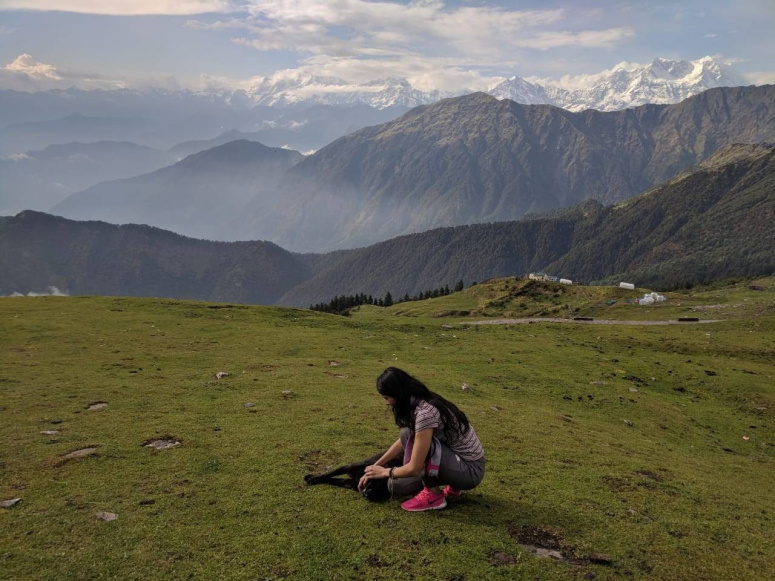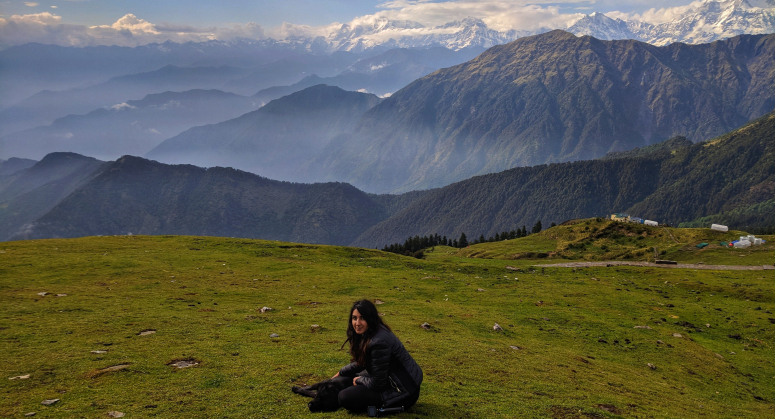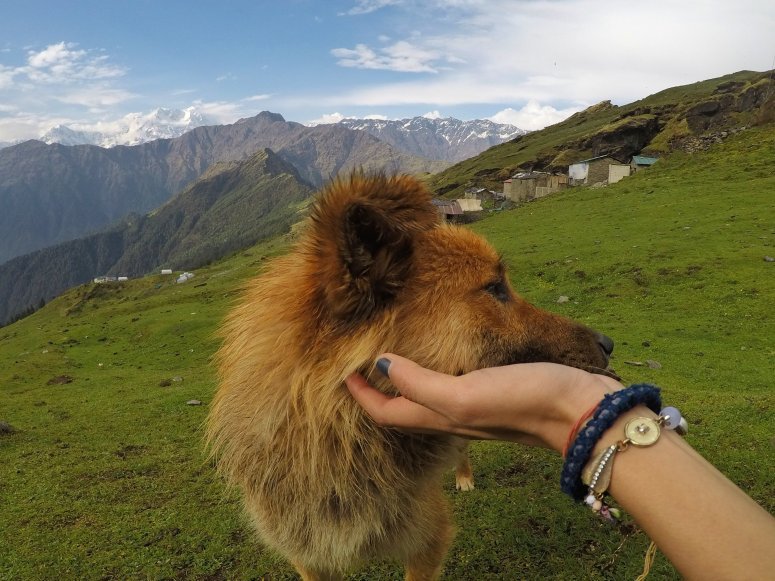 3. It's Beyond Beautiful Being monsoon month (June), the clouds blocked every view while we were trekking and we didn't really know what we were getting into until we reached the temple. As we arrived, it started pouring, and we were stuck in a small wooden house for quite some time. After that, we got out, and now, we could finally see the clouds clearing up and snow-capped mountains sneaking in. There's a reason why it's called the 'Mini Switzerland' of India among the travellers. The pictures below really don't justify the mesmerising beauty of this place.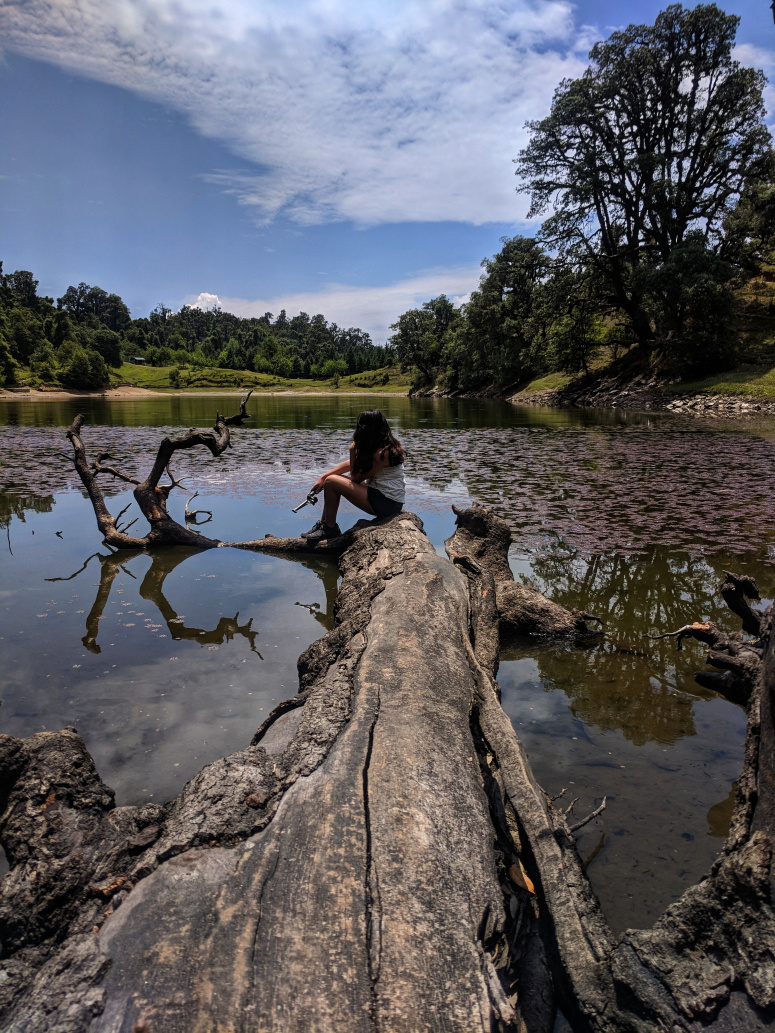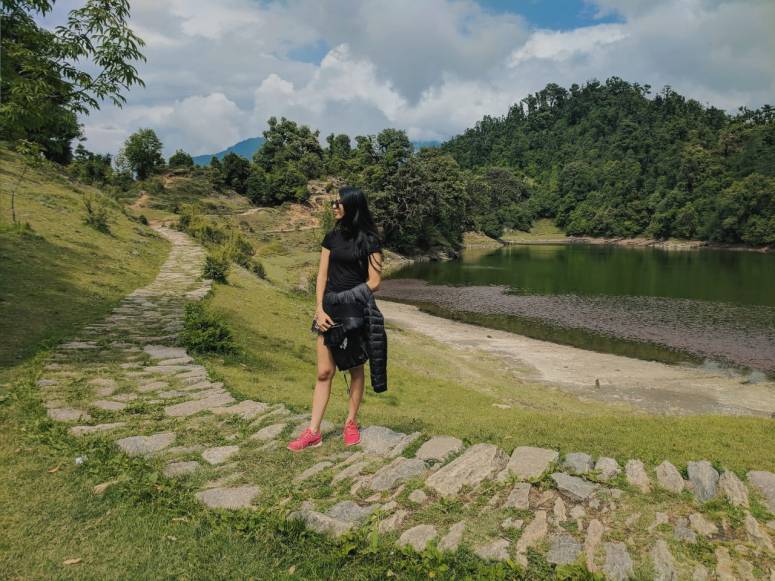 If you have an extra day, you can also do the Deorial Tal hike - a small, beautiful lake enveloped by the Himalayas at the height of 8500 feet with nothing but the sound of birds to break the silence. The hike, although under 3km, is quite steep - which makes it a little tricky.The have-nots of the lake: Mobile networks, fine dining, no hotels or accommodations. The haves: Freedom to pitch a tent, spend the night under the starry sky, mountains, peace of mind.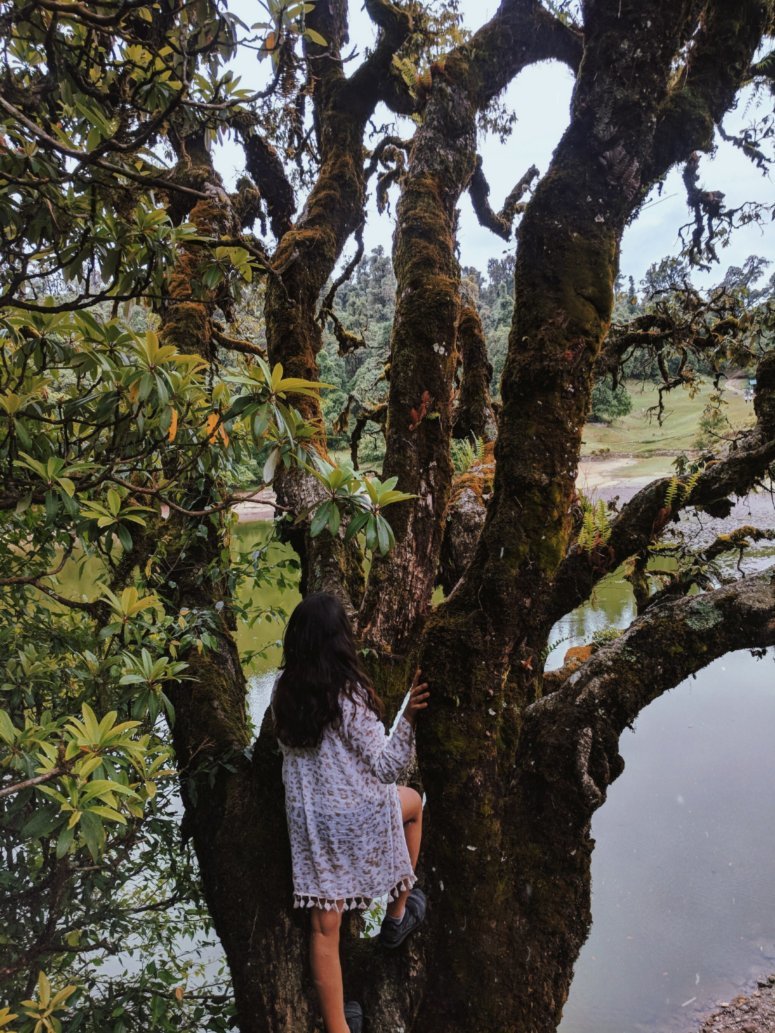 (Note: When we went in June of 2018, we weren't allowed to pitch a tent because the government was trying to protect these fragile areas by limiting the number of people who can camp. There were clean-ups going on at that time, so you need to inquire about the camp situation beforehand.)
Can't wait to see this place already? Here's how you can get there:
By Road: Chopta is at a distance of 163 km from Rishikesh and is well connected by motorable roads with major cities of Garhwal region of Uttarakhand state.
By Air: Dehradun's airport is the nearest to Chopta and situated approximately 220kms from it. The remaining journey has to be done via taxi or bus. Taxis can be easily availed from the airport.
By Bus (Cheapest option): There are no direct buses from Delhi to Chopta, so you'll have to break the journey. You can board a bus from Delhi (Kashmiri Gate ISBT) to Rishikesh. We suggest all nighter-bus so you can reach Rishikesh early morning. From there, take a bus to Rudraprayag and finally from there, take a bus to Ukhimath. After that, you can take a shared taxi or jeeps (that will be very cheap) till Chopta. You'll finally reach by the afternoon.
Where to stay in Chopta: There are many camps in Chopta just before the trek route begins, ranging from 500-1500 INR. We had no idea about this, so we booked a place in Kund, which is one hour before Chopta, called Himalaya Eco Lodges. There are other options in Kund that you can explore as well. But we would recommend staying at a camp in Chopta because of the scenic views and great camping experience.
Best time to go: Since we went during monsoon time in June, we got to experience the trek with lush green surroundings, crystal clear skies (that is, once after the rains stopped), and gusty winds. Also, DO carry a raincoat. In summers (April - June starting), the Himalayas are distinctly visible, and the cool breeze can be felt in the mornings and evenings. Carry light woollens. During winter months, the trek becomes difficult, but it is worth witnessing the immense beauty of Chandrashila. Winter treks are generally done from Jan-March.
Overwhelmed by the beauty and positivity of this place, I started my journey back to Delhi - promising myself to come back here because one time just didn't cut it.