Believe it or not, the North Pole is becoming more and more popular destination in recent years. But the thing is, this extreme journey is not for everyone. Having a great desire is not enough. It is crucial to be in good physical shape. Are you still interested? If so, keep reading the following article. It will help you learn more about the journey to the North Pole.
1. The North Pole is a perfect choice if you got tired of the busy city life.
It seems that the North Pole is an endless snowfield. When looking at ice streams, your eyes even hurt a bit since they didn't become accustomed yet to such abundance of white. It is hard to get here but it's worth it. Why? Let's try to figure it out. Here, nature remains just the same as it was originally created. Ocean is calm and clear. There is no rush and bustle. It sounds like a fairytale, right? But it's true. What is the best time to come here? The period from April to September is the perfect time to visit the North Pole. If you prefer to hike, you should pick April. While traveling to this land, you will not only open up new horizons. What is more important, you will learn to look deep inside your heart. You will have time enough to hear your own thoughts. There will be no people telling you what to do in your life. Just close your time and imagine this. It can be truly a life-changing experience.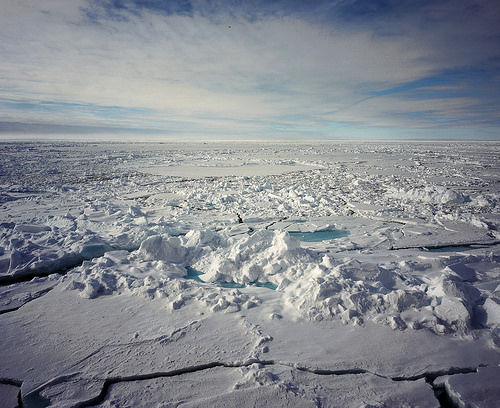 2. Northern Lights is a natural wonder of the world.
They say that nature is the best artist. Northern Lights is the vivid proof of this statement. The good news is that you don't have to wait long to see it. The North Pole is a place where the Northern Lights may be seen practically every night. Would you like to know how it looks like? People have different ideas on this subject. Northern Lights resembles a haze in yellow and green colors, as some beholders claim at poseidonexpeditions.com. Other travelers say that it looks like a rainbow. But all of them agree that this natural phenomenon is mesmerizing. You begin to believe that miracles do happen in a real life. There is nothing else like it. If you haven't seen the Northern Lights yet, you should do this. This is something everyone should see with their own eyes at least once in a lifetime. This memory is priceless. It will stay with you forever.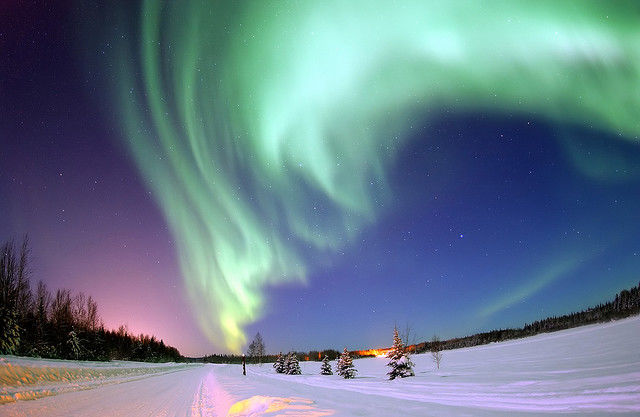 3. You will see some rare animals.
Polar bear is considered the king of the North Pole. But in fact, they are hard to find right here. Usually polar bears roam within a radius of 50 km and more from the North Pole. They live in snow and in cold waters. In recent years, they suffer a lot because of global warming. Glaciers are melting. Polar bears are forced to swim a great distance before finding a thick ice. As a result, their population decreases. Polar bears are big and strong animals. But first of all, they are predators. Do not forget about it. You should never try to approach them. Instead, learn what to do in case of meeting with a polar bear. Also, here you can see ringed seals and polar foxes. The ocean is full of fish and prawns. Remember that wildlife is dangerous. Stick with safety rules no matter what. Don't risk your life.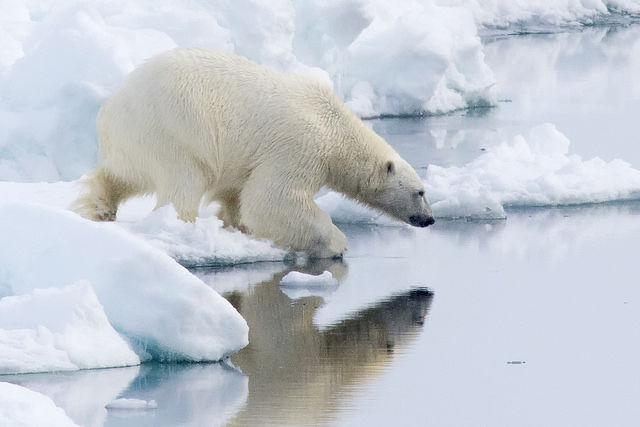 The North Pole is a special place with its own rules. Its landscapes are breathtaking but some danger may be hidden behind them. So keep your mind cold. In this case, you will be able to enjoy your trip to the fullest. May your adventure will be unforgettable.