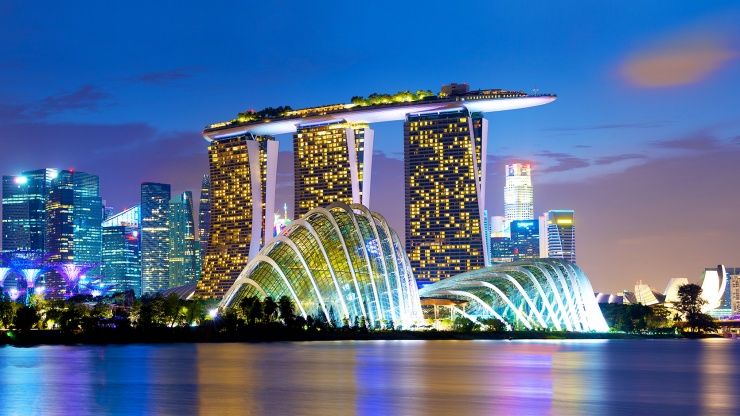 Singapore is home to some of the excellent splendor apparently makes it an ideal travel destination for everyone. Singapore known as the 'Crossroads of Asia' is an impeccable gateway for shopping, amazing attractions, awesome nightlife and great indulgence in mouth-watering cuisine.
Where to take rest after a long travel day? Would like to spend some blissful moments with your partner? A romantic hotel stay is an obvious choice of most couples. Singapore holds a gorgeous collection of themed hotels, boutique hotels and every other class of hotels for all kinds of travelers. Nevertheless, would like to feature the finest hotels in Singapore pertinent to romance. Reach Singapore by taking a bus from Kuala Lumpur and book tickets online from redbus.sg, lessen your travel hassles and keep time for love!
The list of hotels mentioned creates enduring ambience of love, romance and comfort to make your holiday picture-perfect.
1. Naumi Hotel- Naumi Hotel is an intimate retreat in Singapore that presents a selection of 73 elegant rooms to cocoon you in comfort. The moment you walk till the door of the boutique accommodation at Naumi Hotel Singapore, you are bound to admire the excellence at every touch point. The rooms are extraordinarily designed to swaddle you in luxuries and romance, where you can spend perpetual romantic moments with the special one.\
2. Shangri-La Hotel- Situated transversely over lush green gardens with a waterfall and a colorful koi pond, the quixotic Shangri-La Hotel provides a legendary Asian welcome and warm hospitality to its guests. Couples are treated with extra care and pampered with exciting add on and use pool of facilities and get engrossed in a romantic phenomenon.
3. Marina Bay Sands- Fantasize yourself at the floor-to-ceiling windows of your super luxury hotel room, supping on your favorite wine with your beloved and enjoying a bowl of chocolate dipped strawberries in magnificent views of Singapore's glittering city and gardens by the Bay. Wow! That's the ultimate romantic affair that one shall desire for.