.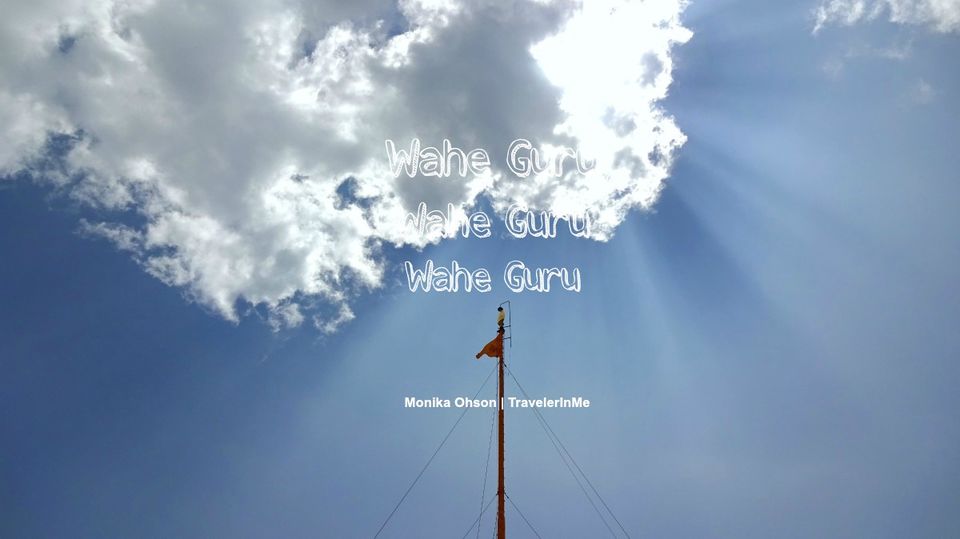 This trip was going to be fantastic ........ there was this unquestionable faith in Wahe Guru that even with frequent uncertainties I remained calm and optimistic.
Going to Takhat Sachkhand Sri Hazur Abchal Nagar Sahib had been playing in mind this year. Not as a "I have to visit" but more like "I would like to visit it someday soon". My cousin happened to tell me that one of her life's wish is to pay obeisance at Hazur Sahib Nanded. Things moved in such a way that I found myself planning a trip with her.
The decision was sudden with barely 3/4 days in hand to align the travel, itinerary and reservations.
Making travel reservation
I enjoy train journeys but not long ones; this one was a minimum of 24 hours. Except for 12716 - AMRITSAR - H SAHIB NANDED Sachkhand SF Express, rest of the trains are either weekly or bi-weekly. I explored flight options (from Delhi) and found that there is a single direct flight flying only on certain days of the week; most of them were of much longer duration with a stop/change.
Unfortunately by the time the trip was finalized the flight fares had soared pretty high. The train won and we had only one option where seats were available, in 02486 - HAZRAT NIZAMUDDIN - H S NANDED Special. This train plys from Delhi's Nizamuddin Railway Station only on Saturdays and it takes 25 hrs 10 mins to reach Nanded. I did not check much about it and our reservation was done.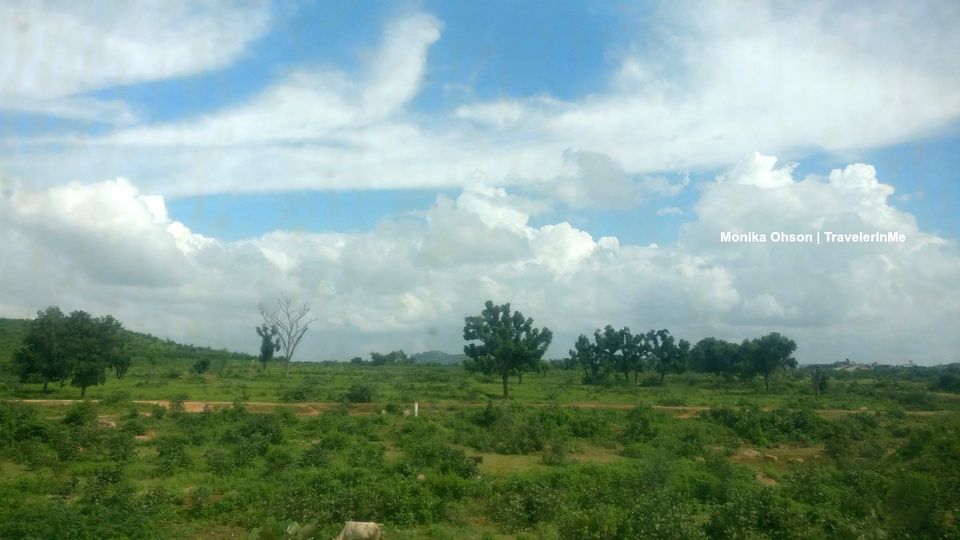 With our going journey set, I now started working on the return. It moved from Delhi-Nanded-Delhi to Delhi-Nanded-Bidar-Nanded-Delhi and finally the route was Delhi-Nanded-Bidar-Hyderabad-Delhi. With daily flights operating between Hyderabad -Delhi, it was the best option. The cost of the flight and train ticket turned out to be same.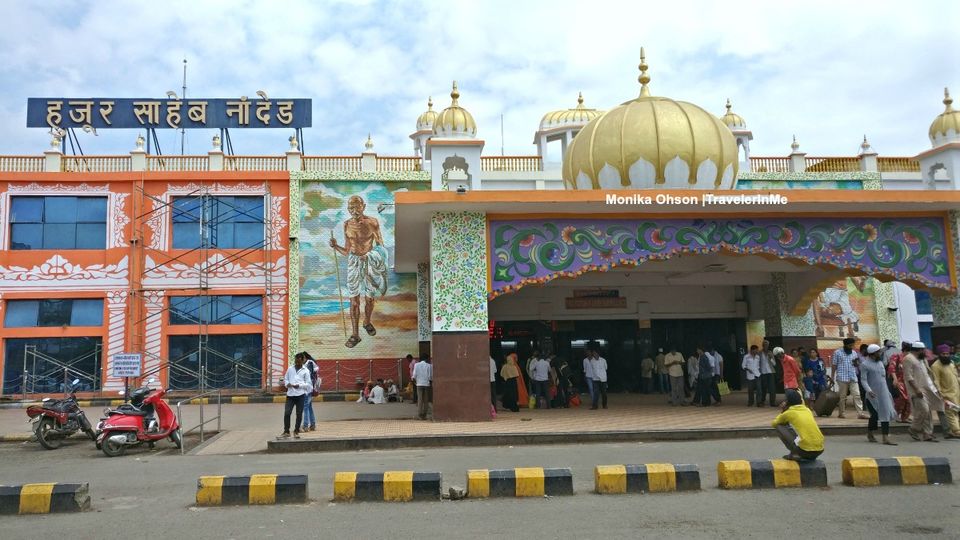 Being a special train there is no pantry service and AC bogeys are extremely limited. e-catering option is there in a few stations. It is wise to carry your own food, water and some munchies. We did the same and all was good. Since the train was delayed by 3 hours (we found out later that this train is usually late) we managed some fresh, simple but good breakfast -- aloo puri & idli. Thanks to our 2 AC chief attendant we finally got tea (with no sugar). The team was really helpful in getting us the breakfast.
Even though the travel time was long, the train journey was good. We chatted, munched and enjoyed the green landscape that accompanied us throughout.
Getting the itinerary right.
This was the first time I was travelling with this cousin of mine and with some diverse interests, I needed to work out a plan that accommodated them. Our main destination was Takhat Sachkhand Sri Hazur Abchal Nagar Sahib and the first step was understanding the programme timings adhered at the gurudwara and picking the ones which we wanted to be a part of. I managed to squeeze in time for photography as well as langar in between the schedule agreed upon. The planning helped us not only in getting a beautiful darshan of and time in the sanctums but also gave me sufficient time to photograph the gurudwara in the day time, evening, night, Amrit Velā and when the sun rose.......
Staying at the sarai
Booking a room in sarai was the next important step. The gurudwara has an online facility to books rooms in any of the numerous sarais they have. Its important to note that you can book a room only if the date falls after 15 days. Hence the online booking option was ruled out in our case. I sent an email request to the official id and waited in vain. Their site was down and so was the email access. After much search I found out their contact number. I booked a double occupancy AC room on telephone and the mail revert I received a day before our date of journey mentioned I could opt for any room on arrival. Its important to note that during important occasions when the rush of pilgrims is high, there is no confirmation done on such bookings.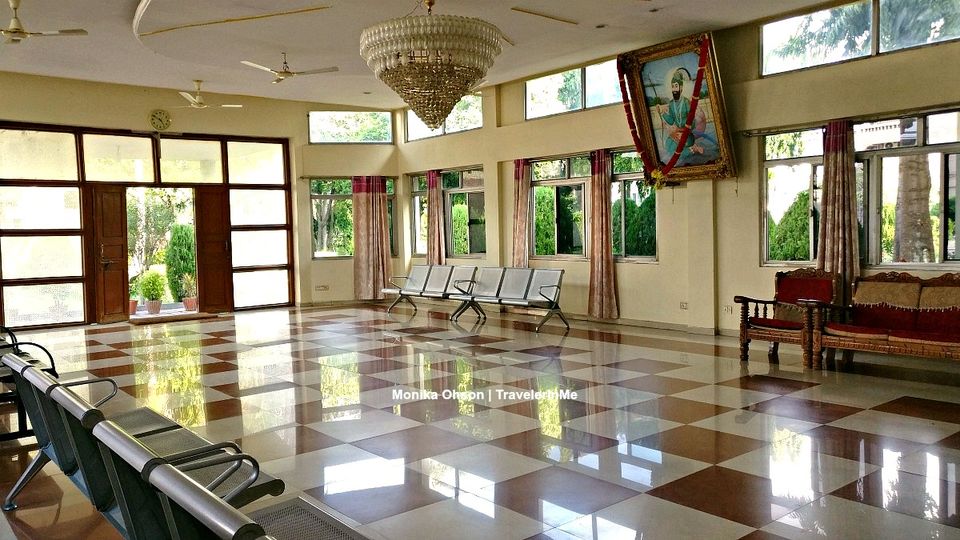 The sarai we checked into was just 5-7 mins of walking distance from the gurudwara. Very well kept with all the basic amenities. Other than drinking water there is no F&B facility. Since its a sarai and not a hotel you need to carry your toiletries and towel. The sarai staff (Ajju or Ajit) was polite and extremely helpful.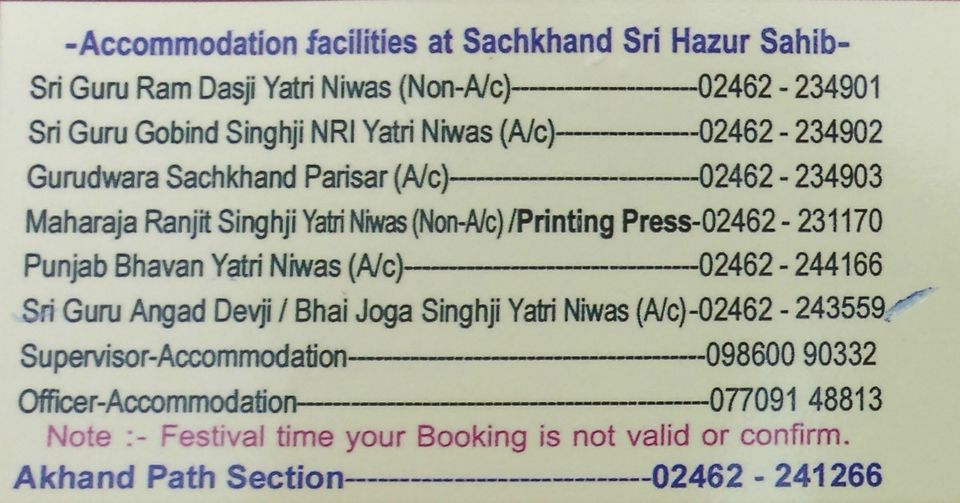 Cab reservation for further travel
As soon as we checked in to our room in the sarai, we freshened up and left for the gurudwara. Before leaving we asked Ajit for some good cab services that would take us to Hyderabad via Nanak Jhira Sahib, Bidar. He promptly offered to help us. I quickly gave him the important pointers with safety being crucial. It was a new terrain for both of us and we wanted things to be clear. By late afternoon we had booked the cab.
The cab service was wonderful; well maintained car, well mannered driver with safe driving skills and above all there was not a single moment that made us doubt our own safety. Our road trip to Hyderabad, from Nanded, with a stopover at Nanak Jhira in Bidar was smooth and perfectly on time.
Cab services by: Vishwajeet +919922866228
It takes 3.5-4 hours from Nanded to Bidar and 2.5-3 hours from Bidar to Hyderabad. The road condition between Nanded and Bidar has some really bad patch. Our driver took us through another route that was far better and helped us avoid that patch. The road between Bidar and Hyderabad is good. What was common, was the green landscape throughout the road trip. I noticed that the route has some fantastic birding potential. Although I was tempted to stop the cab and indulge in it, I knew it was not a wise thing to do. We wanted to reach Hyderabad by max 5 pm
Looking for a hotel that had pure veg in-house restaurant was a bit of a challenge in the city known for its biryanis and kebabs. Now all this was for my cousin and like I said, this trip was blessed; things fell into place and I stumbled upon none other than Bikanervala Boutique Hotel. It is located perfectly right opposite Taj Banjara in Banjara Hills, Hyderabad. The stay experience was perfect. We had some all girl-cousins moment with the youngest of the brigade joining us for dinner. The buffet breakfast had good options and we relished it at ease. We had half a day with us before reporting to the airport to catch the flight back home. So what better than shopping .......
Retail Therapy was planned for the last day of our trip. We had to be quick, and we know how "quick" women can be when the list reads clothes, jewelry, sweets and fragrances. Sharing our stops as a quick guide for shopping at Hyderabad. There are outlets of some of the below mentioned places across the city. We chose Punjagutta which was the most viable for us keeping in mind Banjara Hills, the area where we were staying :
Sri Narsingh Cloth Emporium @ Punjagutta for fabric, duppattas, bed linen, ready made dresses and much more
G Pulla Reddy Sweets @ Punjagutta for Pootharekulu or paper sweet and do try their badam kathli as well. You can buy some at the airport too. Their shop is 2 levels down.
Mangatrai Pearls and Jewellery @ Punjagutta for pearl, polki, kundan, diamond, precious stone jewelery. I have been to their Charminar outlet many years ago. Though this outlet is my preferred owing to its location and variety.
Yousuf Abeer The Royal Perfumery @ Spice 6 The Arab Villagio, Banjara Hills for some fabulous collection of ittar or attar (essential oils). We had a tough time resisting over indulgence! I know the fragrance notes that suit me and that made it easy.
Those who love non vegetarian food must dine at Spice 6 chain of restaurants.
Karachi Bakery @ Rajiv Gandhi International Airport, Shamshabad or any other outlet in the city. There was one in the airport and I decided to opt for it because we were running out of time. There are some products that are not sold in their outlets in Delhi. This time I picked their Rose Shortbread biscuits, Coconut cake and Cheese Garlic rusk ..................... they were over in a week hahahhaaa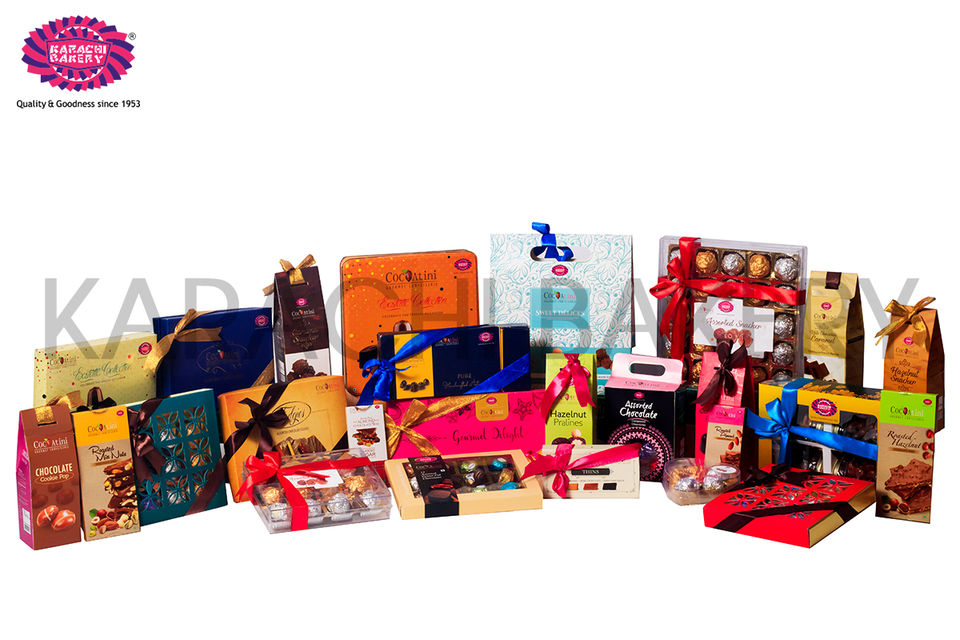 The flight back home had two happy hearts who had a fabulous trip with the blessings of Wahe Guru!
.
....and, if you like what you just read, do 'like it' & 'share it'. Also do not forget to 'follow my travel blog' to remain updated about newer posts!
.
HAPPY TRAVELLING!
Monika Ohson | TravelerInMe
This was first published in TravelerInMe