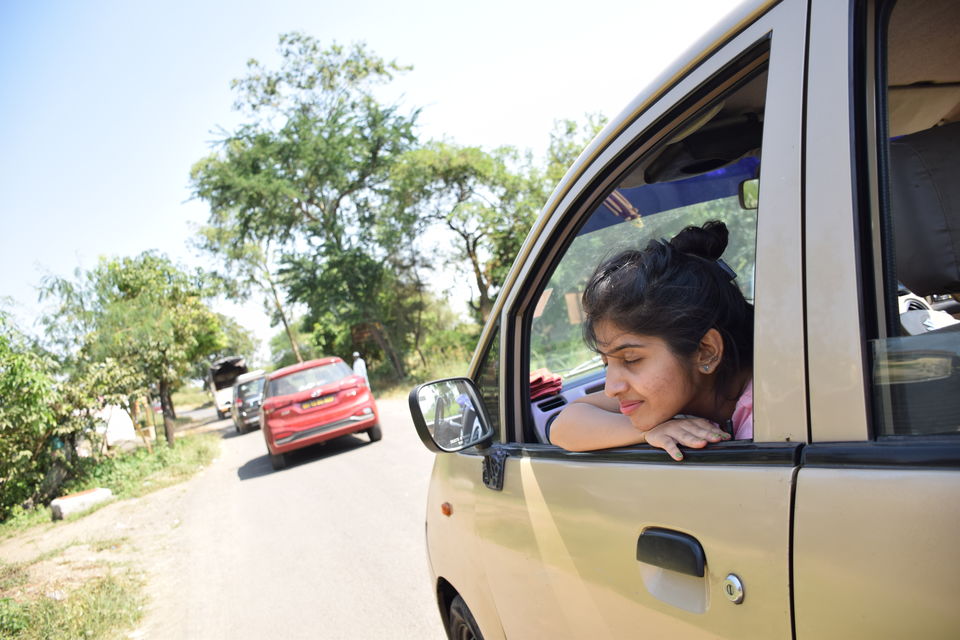 I never thought of this like I will be on trip with two strangers. I was desperately waiting for some break and suddenly I got a chance to go to this road trip. This trip was organised by Road Trippers Club (RTCMumbai) and had collaboration with us ( @maharashtra_ig ) for online contest. The winner for the same was Aishwariya, who got 2 tickets for this road trip to Anjanvel. And as expected none of my friends accompanied me for this trip.
As per the plan I (@lazysince1995), Aishwariya and sachin, we had to catch the train to lonavala from Pune railway station on 7.50 am. When I reached the station it was 7.45 am and our train was about to depart in next 5 minutes. As soon as I reached to platform no 5, I noticed Aishwariya is standing outside the train and waiting for me as well as for sachin. Within minute the started and we had no clue to what to do next! because the contact number of sachin was unable to reach. We had no choice, So we decided to skip this train which was already departed. Suddenly one guy from luggage bogie of the same train shouted "Aishwariya". Sachin had already boarded the train but he due to network problem he couldn't able to call the Aishwariya. The train was in little pace and we both were still on platform. We had no time to think anything, So I shouted "Chal pal lavkar" in marathi to aishwariya. Like movie scene of Jab we met, Finally we both managed to get in train. Everything felt so dramatic and all of us burst into laughter . For me these two peps were totally stranger.
Aishwariya and Sachin were instagram friends of each other and before trip they met once. Probably we were strangers on this road trip. Within hour we reached lonavala and had finished our breakfast at Ram Krishna Hotel on main highway. I tried Mysore dosa for the first time which was so tasty. The place was crowded with many tourist.
At Ram Krishna hotel, Yayawar (Drive captain) and Chidamber were waiting for us for our journey to Anjavel from lonavala. Around 9.30 am something we left Ram krishna hotel. Yayawar drove Scorpio like roller coaster on off road. The roads weren't that great till Anjanvel. After 30 min of drive we stopped our cars at dam backwaters. Everyone got down to take selfies coz its mandatory......
After one an half hour drive from Lonavala, I reached Anjanvel Agro Tourism, Anjanvel (Lonavala) along with two other Instagram based participants for weekend trip. Yayavar (trip co ordinator from @roadtrippersclub) driven car through forest covered hills and valleys. Delighted early morning sunshine and cool winter breeze made my day.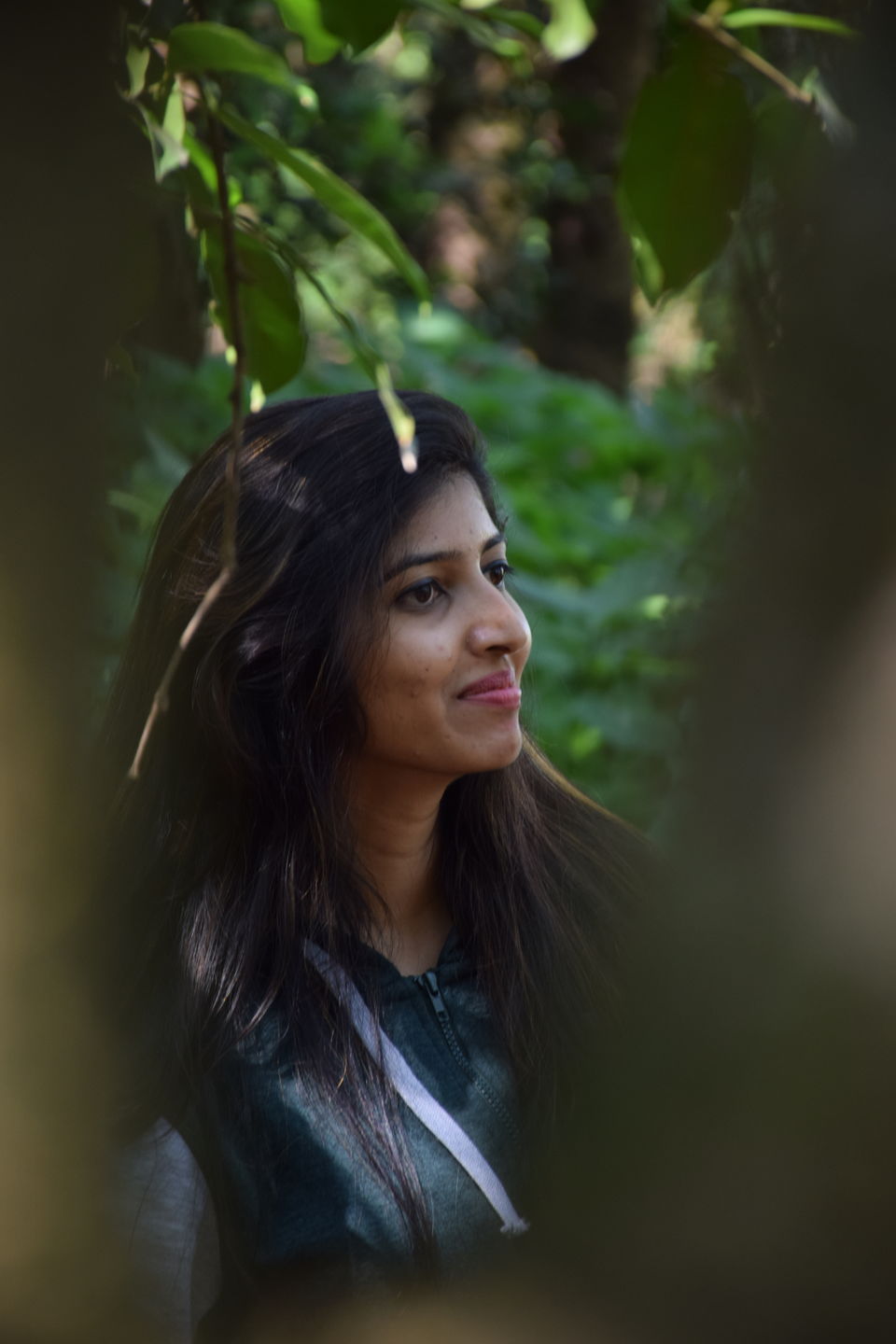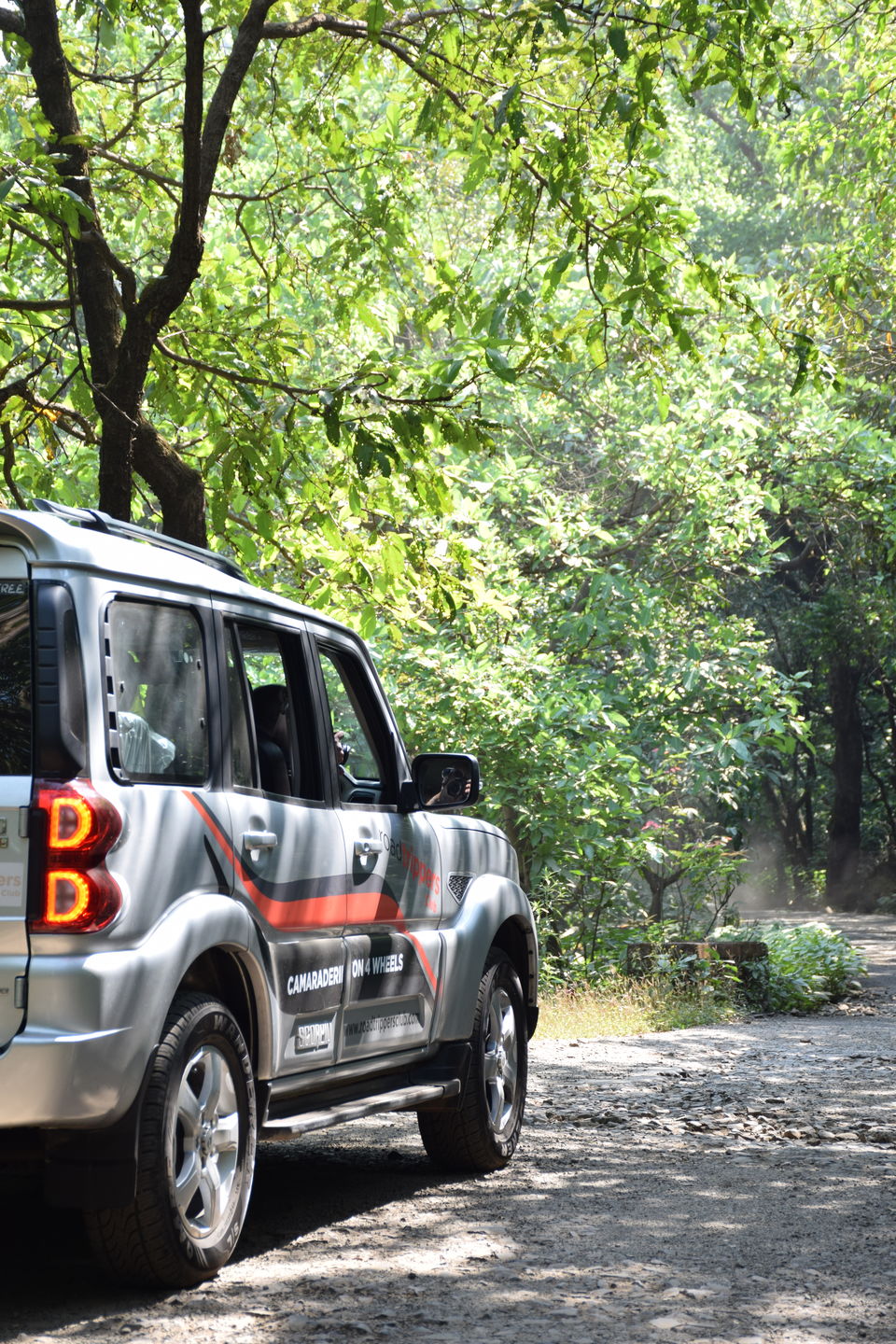 After 1 hour drive through dense forest we reached Anjanvel Agro Tourism. The one thing which I noticed is, every participant on this trip was either married, senior citizen or 50+ in age group. Only 3 of us were of same age group and bachelors at same time. After getting freshen up I unpacked my all camera accessories and walked to small water channel. Aishwariya and sachin followed me curiously. The flow of water was calm and so transparent that one can notice pebbles below. The view of valley was splendid. Mountains were so scenic and the breathing in chilled fresh air given me a different experience. Within no time I started clicking pictures and asked Aishwariya to pose. Sachin helped me a lot to take the perfect picture as I wanted. We spent more than hour near by the water channel by clicking pictures and making some memories.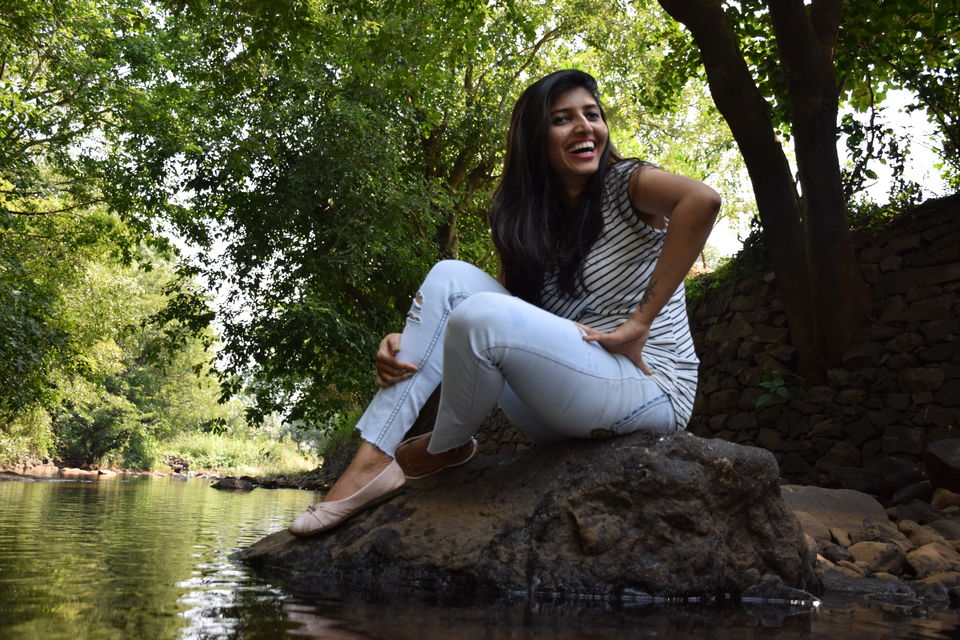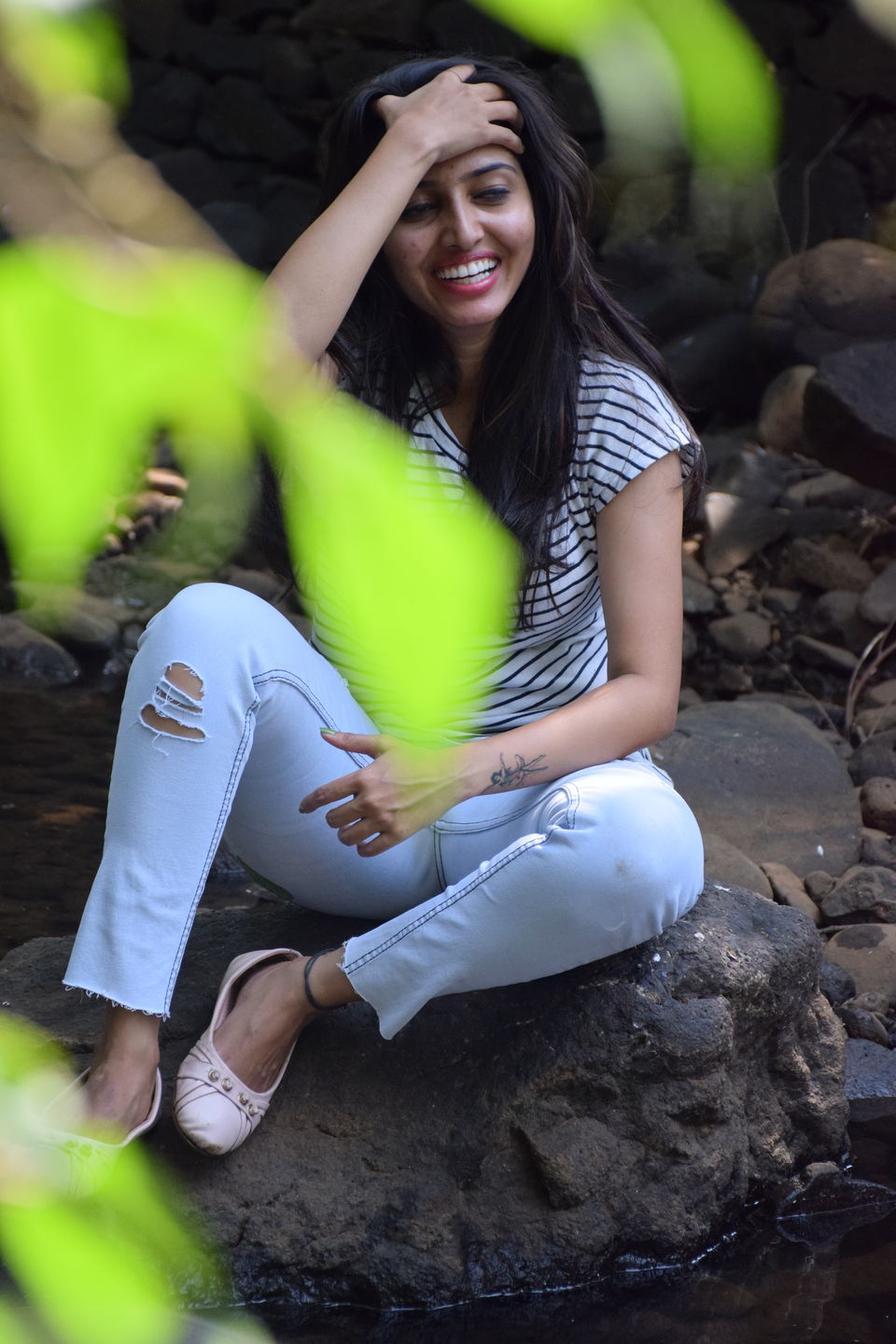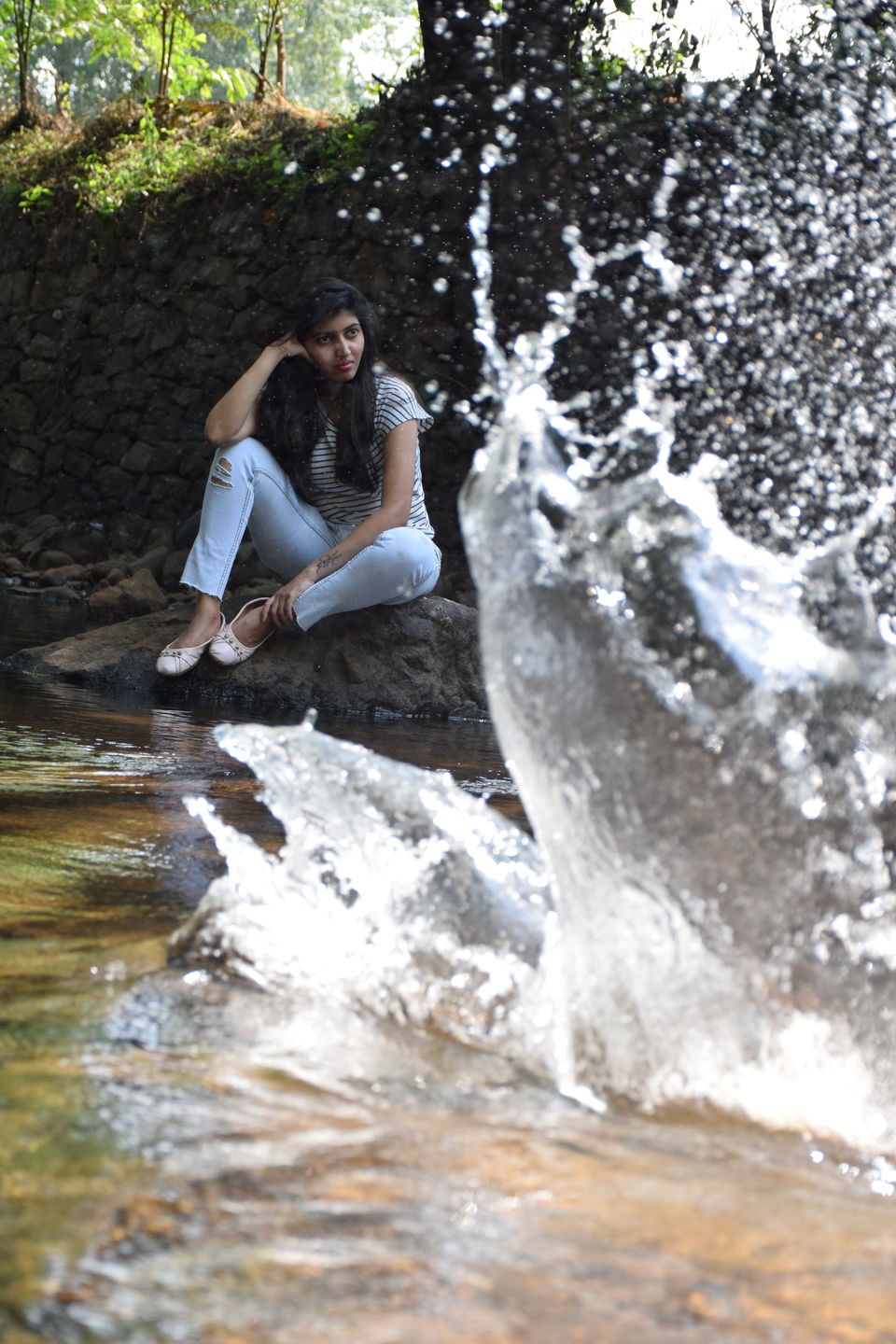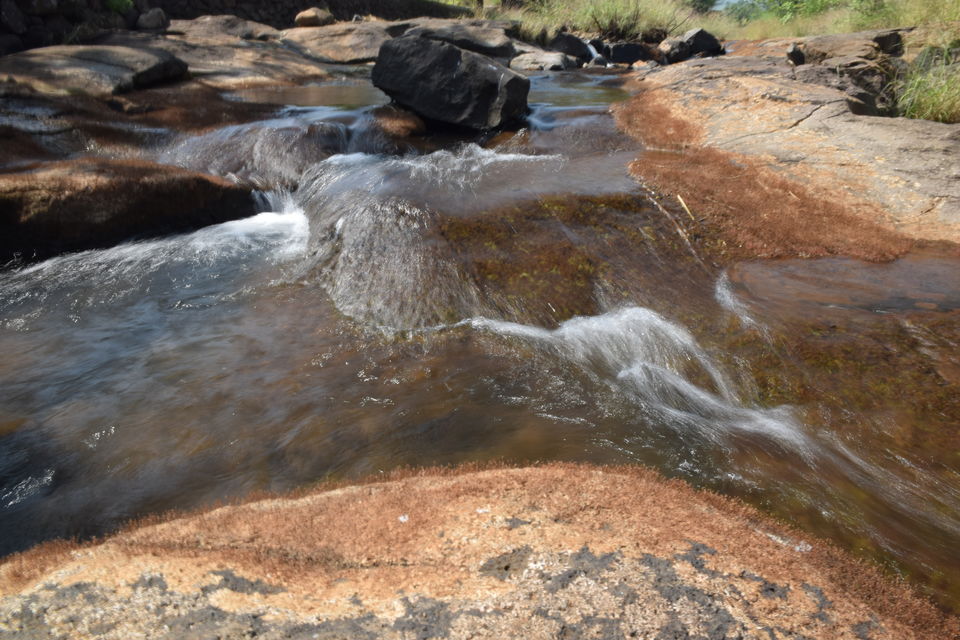 After spending more than hour at water channel we came back to Resort and had some delicious Maharashtrian dishes. For lunch we had Junka bhakari, pithla, komdi wade, mung bhaji, masala papad, mirchi cha thecha, fried rice, vangya chi bharit etc.
By 1.30 pm everyone gathered at dinning hall for lunch. For vegetarians, the menu was traditional maharashtrian food items like junka bhakari, jwari bhakari, vangi ch bharit, kombdi vade, pithla, thecha, chatni, shira etc. and for non vegetarians they had fish, chiken, crab etc. The every food item was mouth watering and so delicious. The service they offer is so awesome and I would like to visit this place again and again.
At lunch time we made plan to walk down to Pawana backwaters and jump in the lake for quick dip. One local guy helped us to find the shortest route to Pawana backwaters. At our right side, we had a huge mountain which was fort "Tung" and at left side we had triangular shaped mountain which was "Tikona Fort". Both of these forts are divided by Pawana backwaters. The whole surrounding range is so mesmerizing and serene as we expected. I experienced the gush of the wind hitting on my face!!!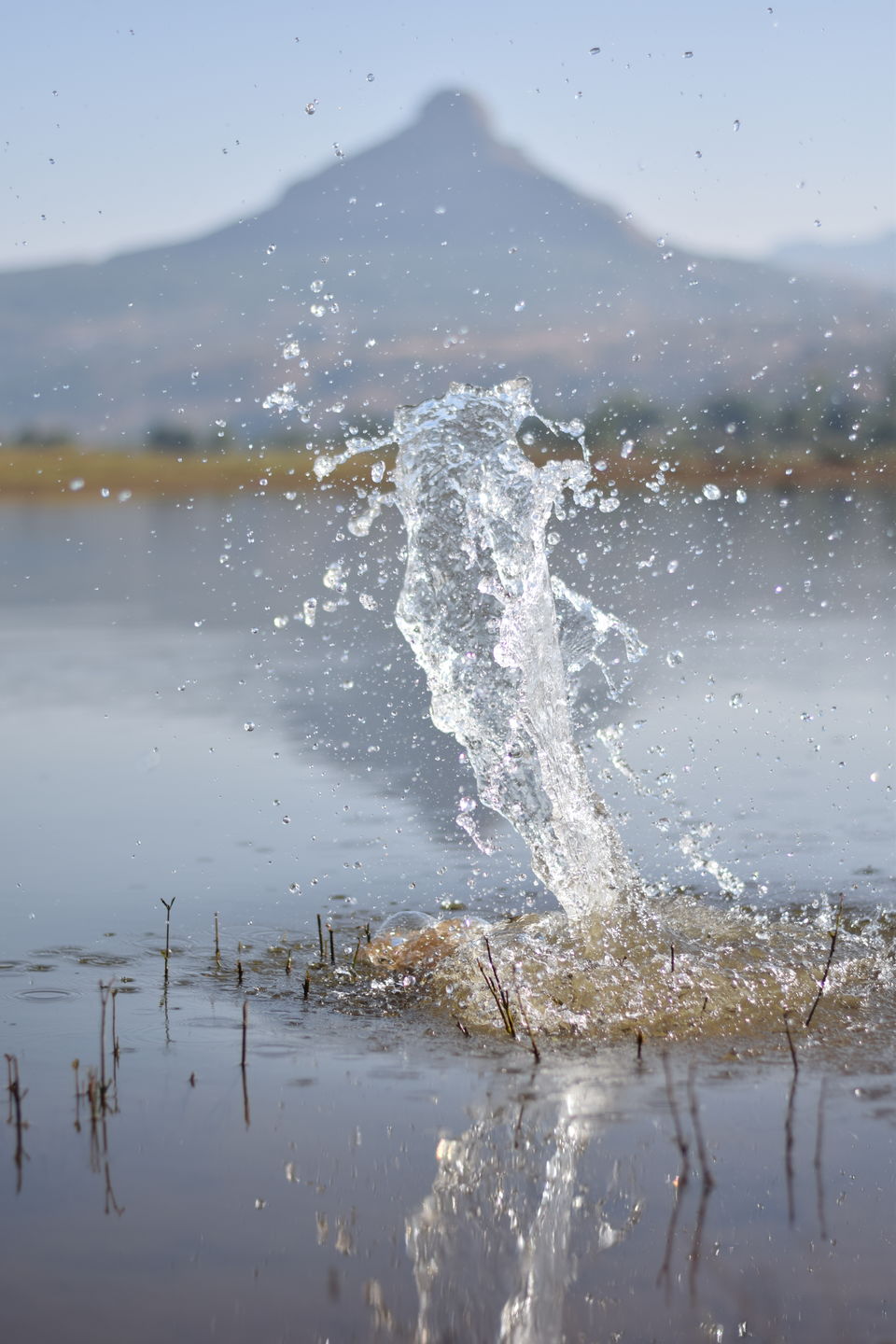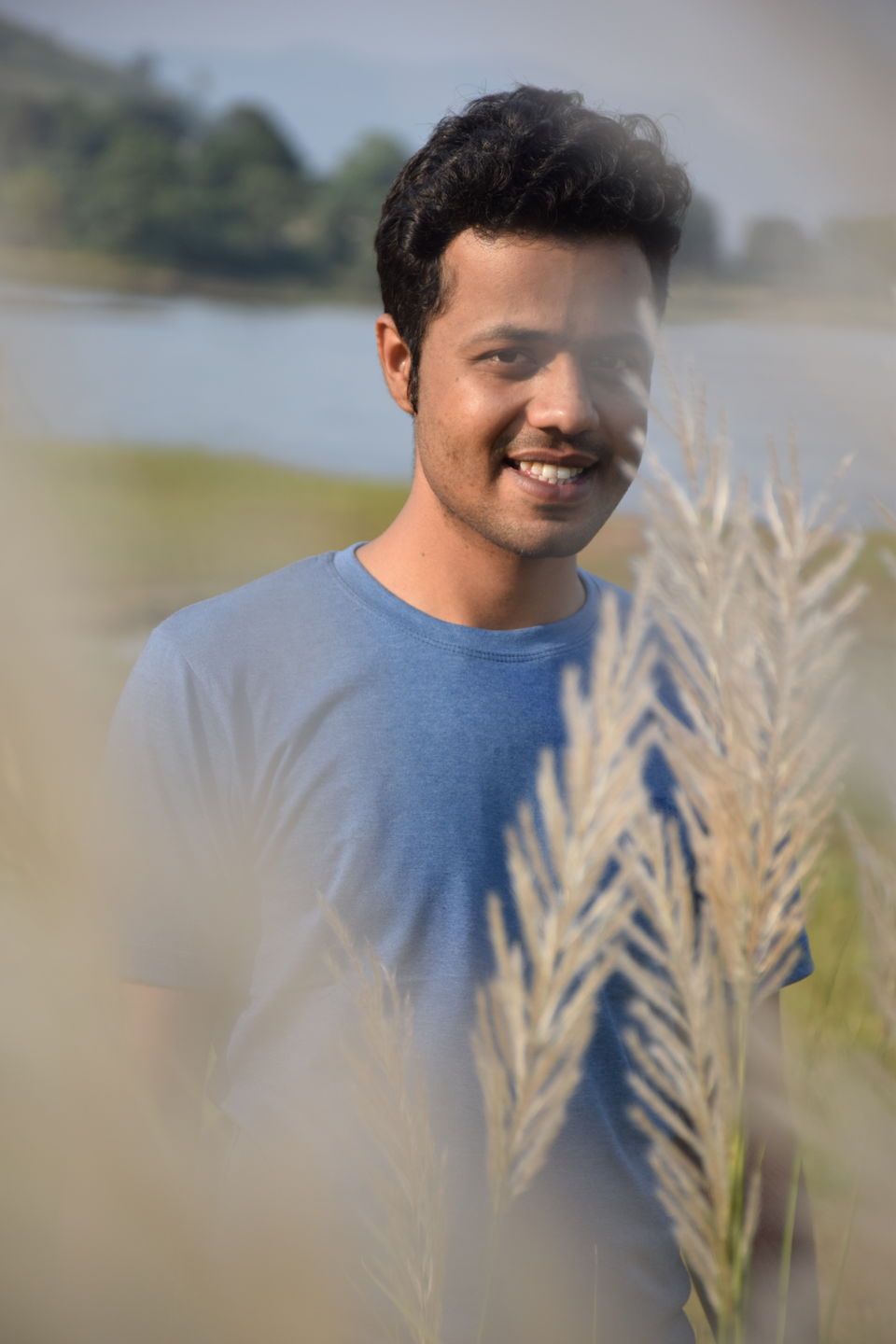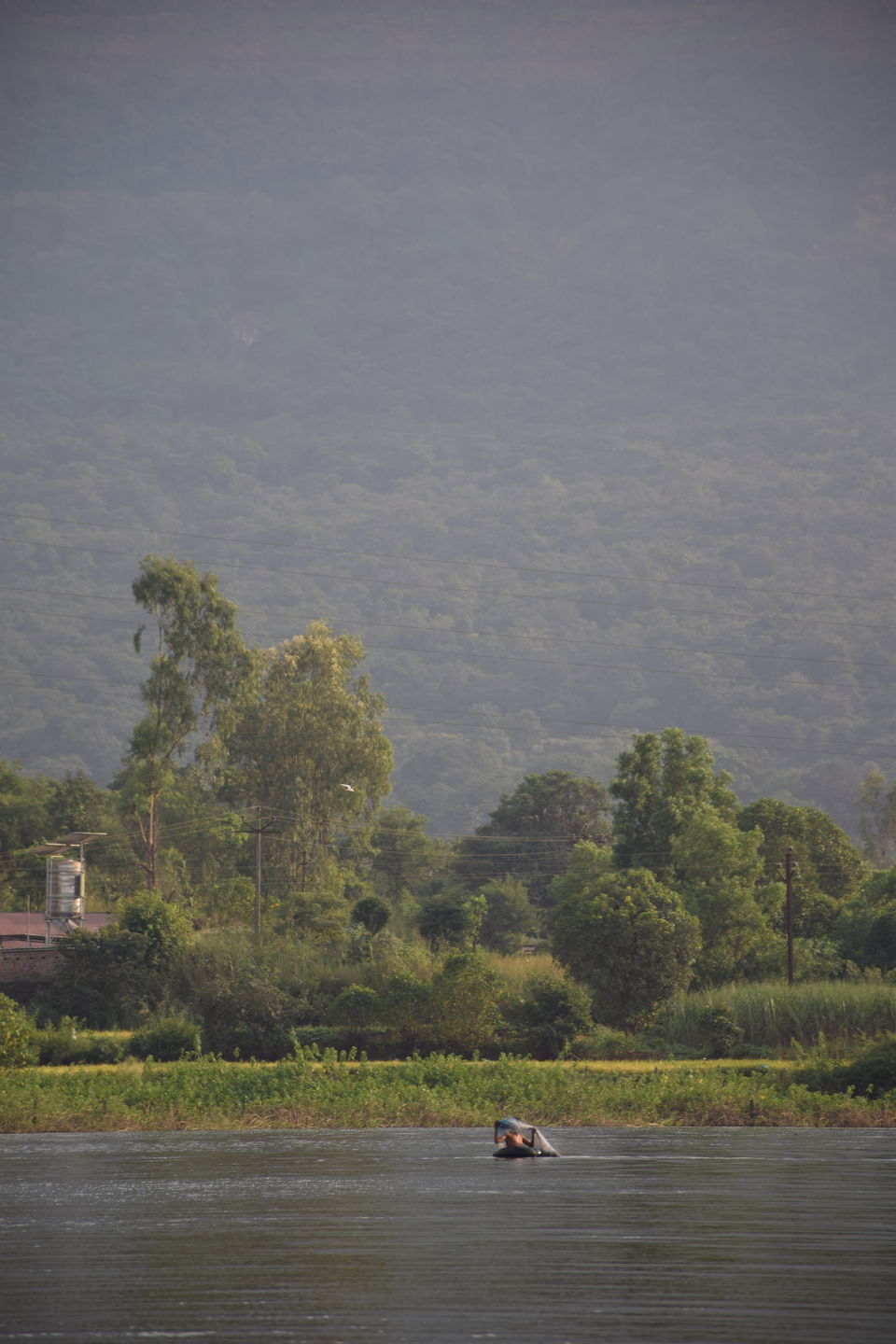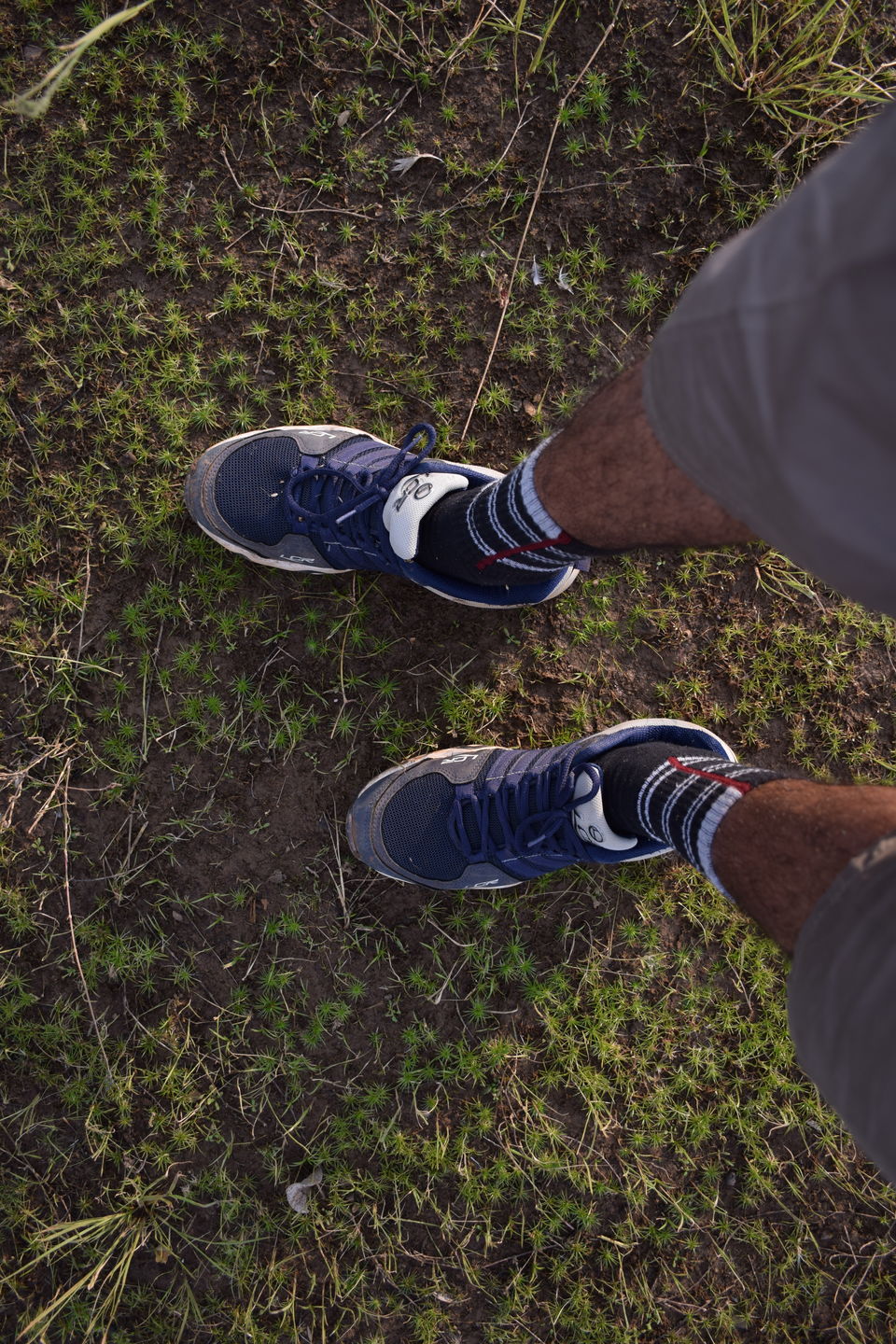 It was golden hour so the view was so serene than ever. The shining water and flying migratory birds over the dam water was the dreamy scene. Taking the long exposure at day time using ND filter on DSLR is must at this place. To celebrate her birthday Sachin had vodka bottle in his bag. So "Jab mil baithe 3 yaar to ...". One packet of Kurkure, one vodka (180ml), some stories to share and us.. Making some more memories in hills..I never seen anyone in my life who celebrated his/her birthday like this. Away from the known people, place and too far from concrete jungle. I realized this is the true meaning of freedom to me and I wish to spend my birthday like this.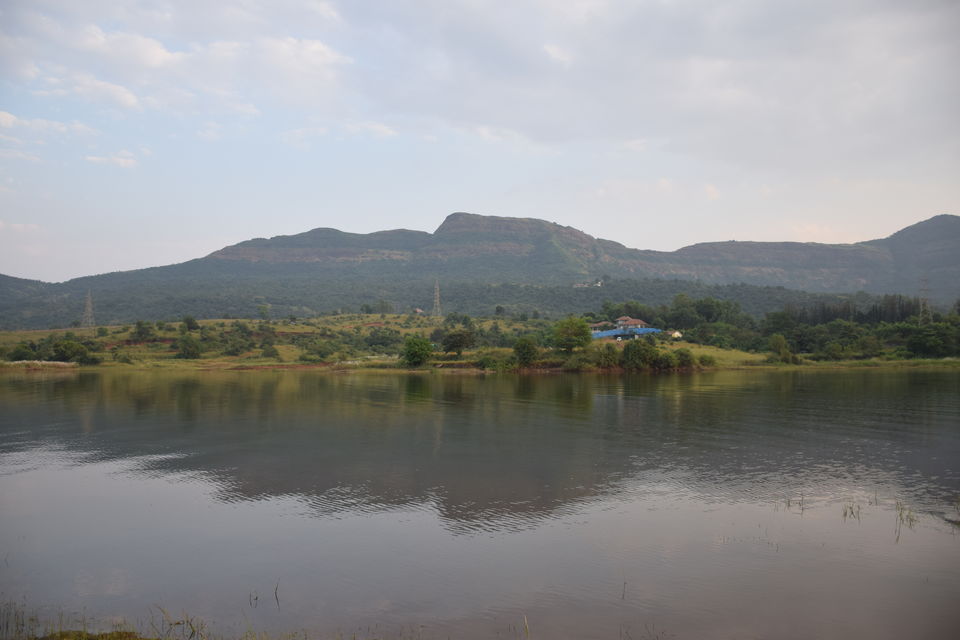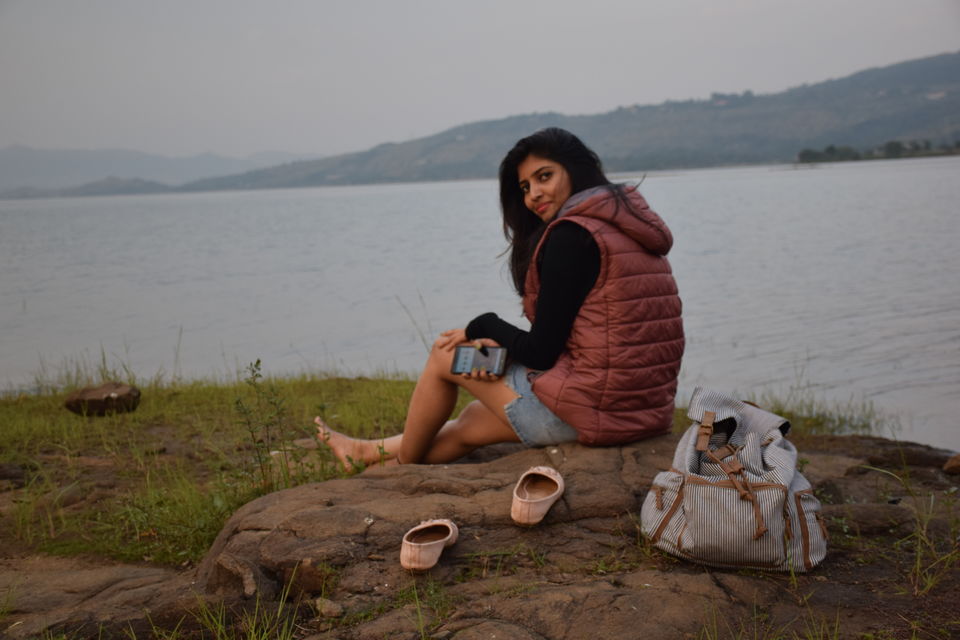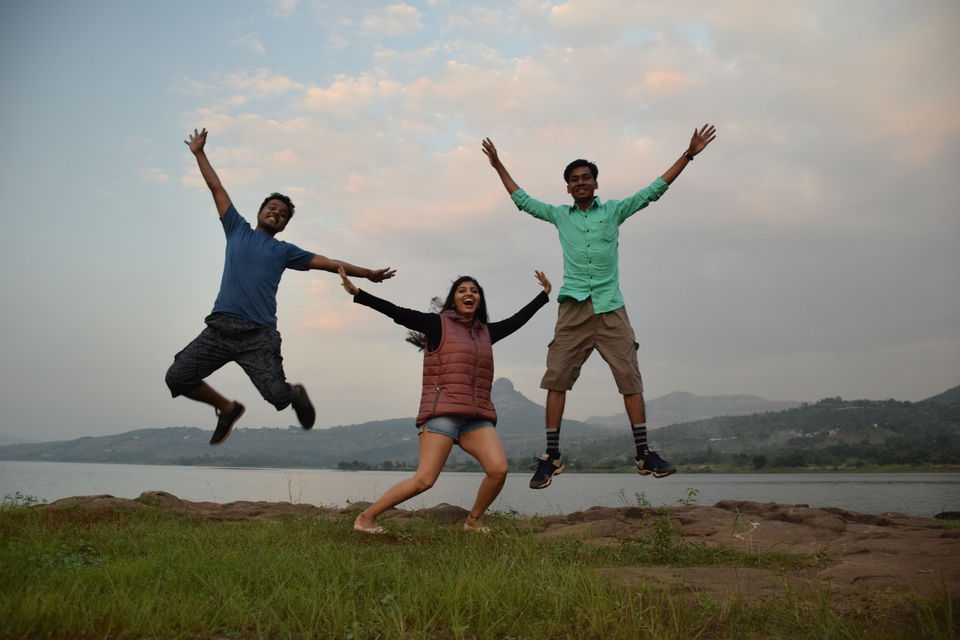 By late evening we reached back to resort were other participants were waiting for us. We missed special pakoda's and chai but still much satisfied with the well spent evening. The chill air made us to shiver so we went to kitchen to get feel some warm. Further into late night, all of us were sitting in dinning room having some dinner. Again the dinner offered by Anjanvel Agro Tourism was so tasty, with lots of variety and delicious. The fragrance of Ghee remind me older days at my hometown. With full stomach and sleepy eyes we walked to courtyard where we had tents. Aishwariya and sachin both gone super crazy because they never had such experience before to stay in tents. The temp fall down to 18-20*c at night so Sachin started shivering in chilly at night like Aryan khanna of ADHM movie scene.
Winter me camping nahi kiya to kya kiya.....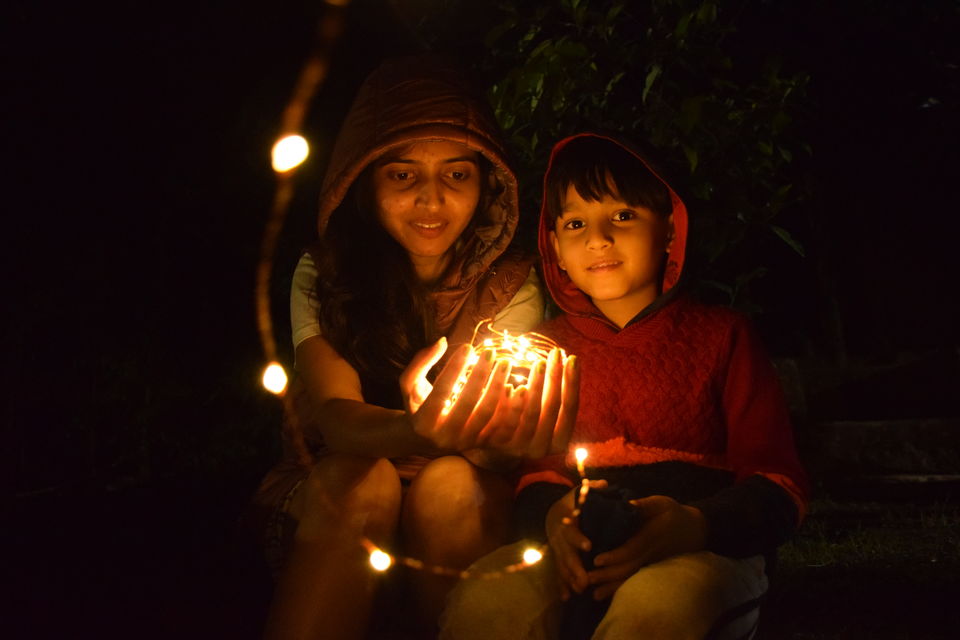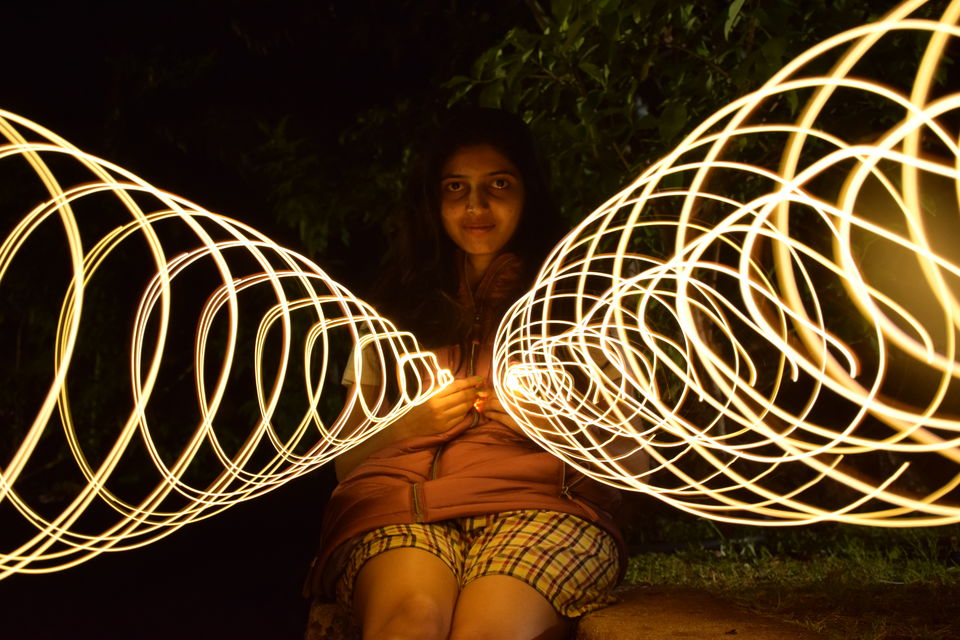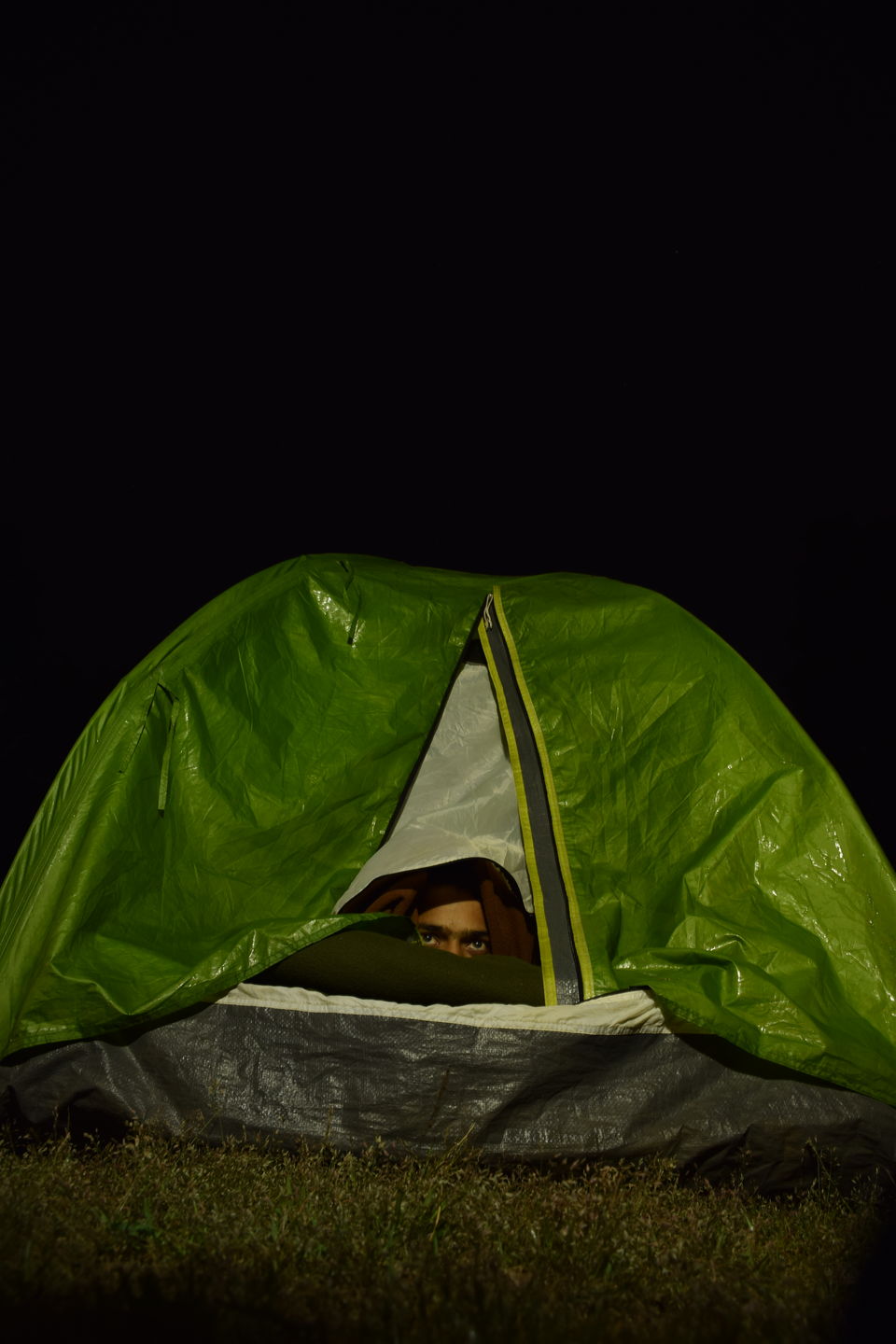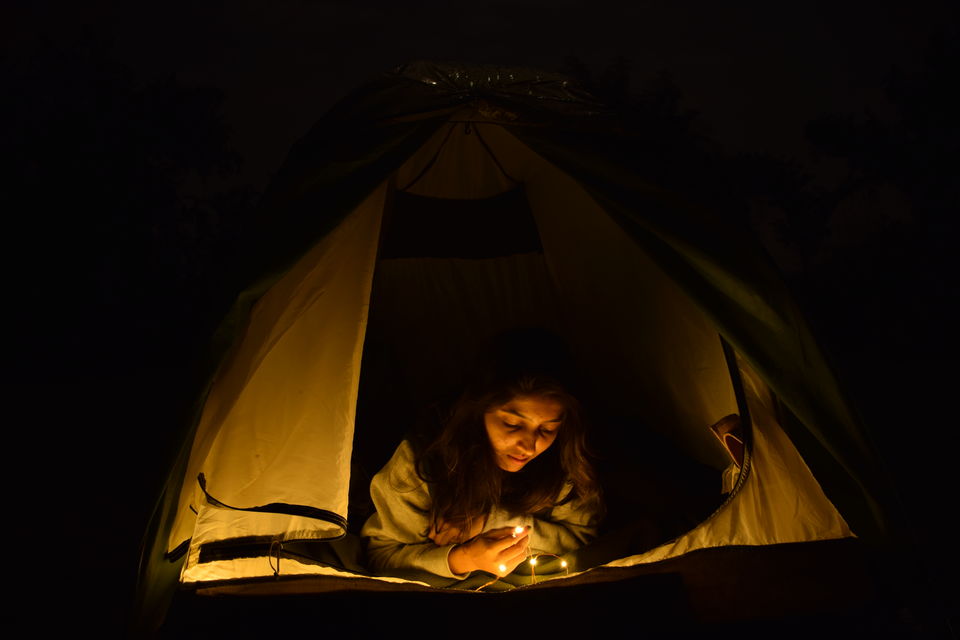 By 11 at night we sat near by varanda and whole sky above us was filled with shinning stars. Even all of us were so sleepy no one was really wanted to go to sleep. In the dark we again started to play with Light paining photography. Sachin ran to tent and wrapped himself with blankets due to cold. While Aishwariya and I experimented many versions of night photography. In mid we heard long "ho hoo ho hoo" sounds of owl in background in dark night. Because of these sounds we both got scared & ran to our respective tents. I took nap after taking few funny shoots in tents. The results were more than satisfactory at that night even when i don't had any tripod.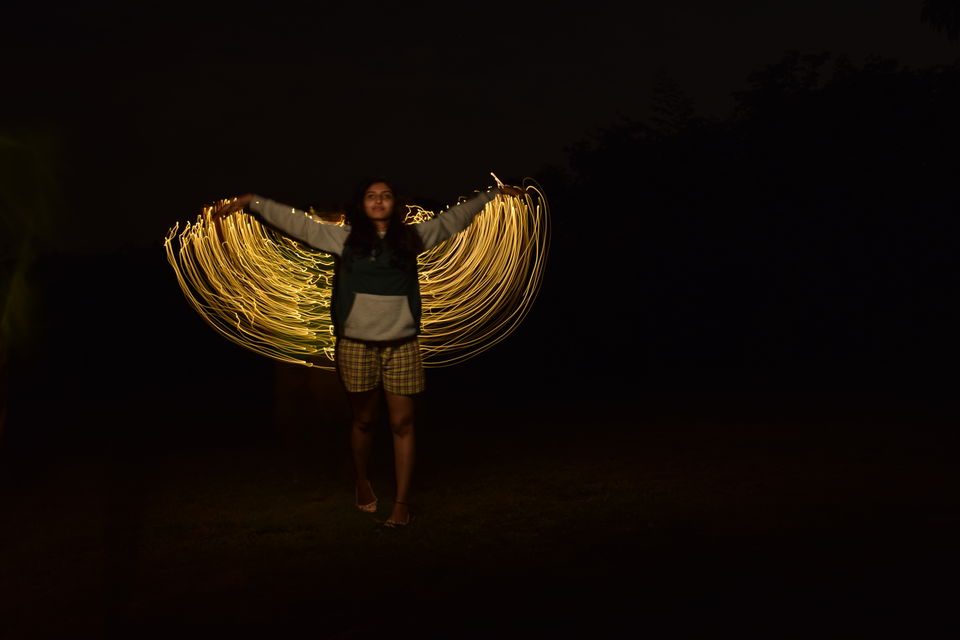 When I woke up before sunrise I amazed by the dramatic skies and shades of saffron in east. Dew drops were shinning on grass and the early rays of sun were falling on them. The tiny dew drops seems to me as many pearls glittering on grass. Even our tents got wet due to morning dew. We wasted lot of time in early morning and so our plan of revisiting pawana dam again got cancelled. We spent morning in clicking pictures again like we don't have no tomorrow..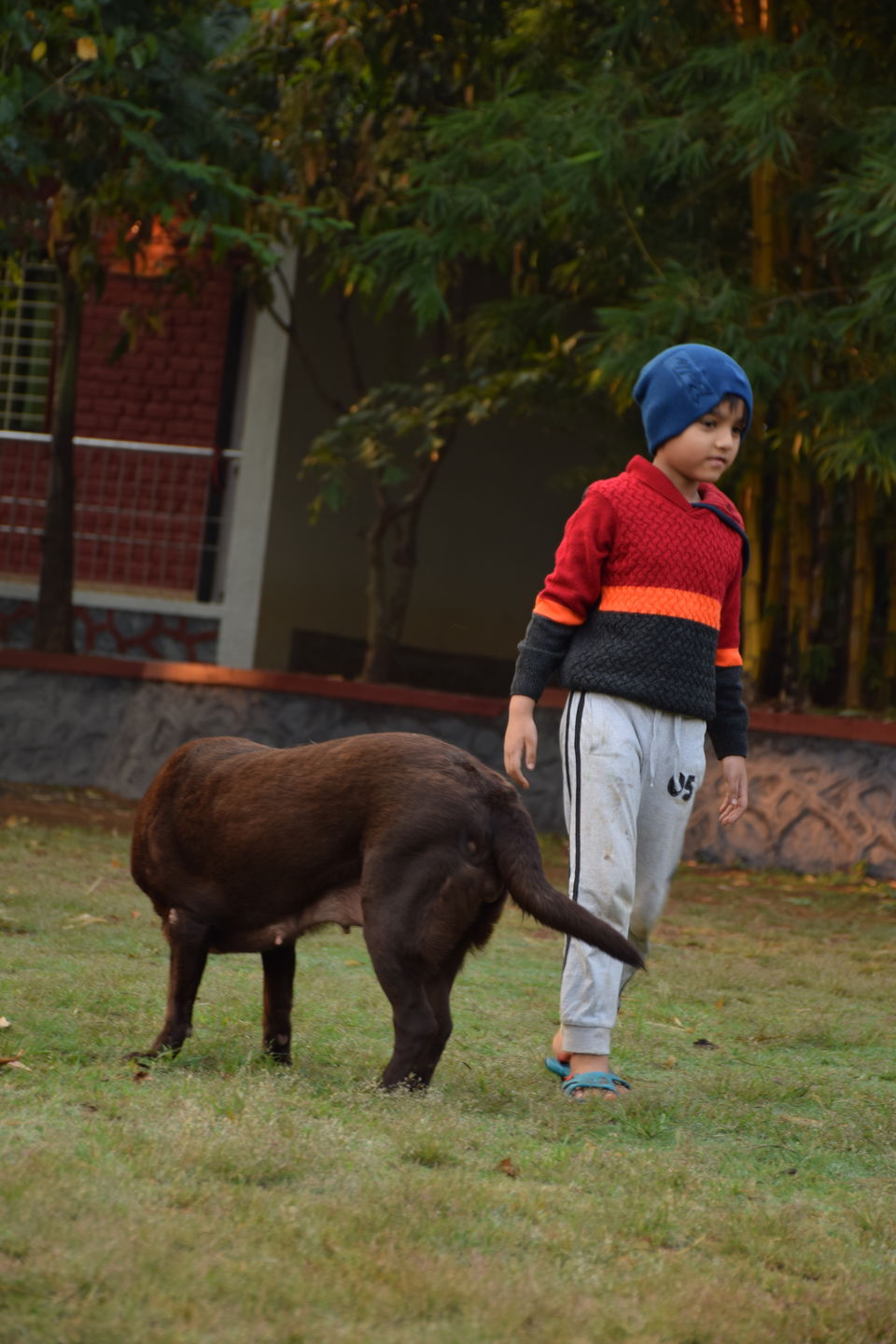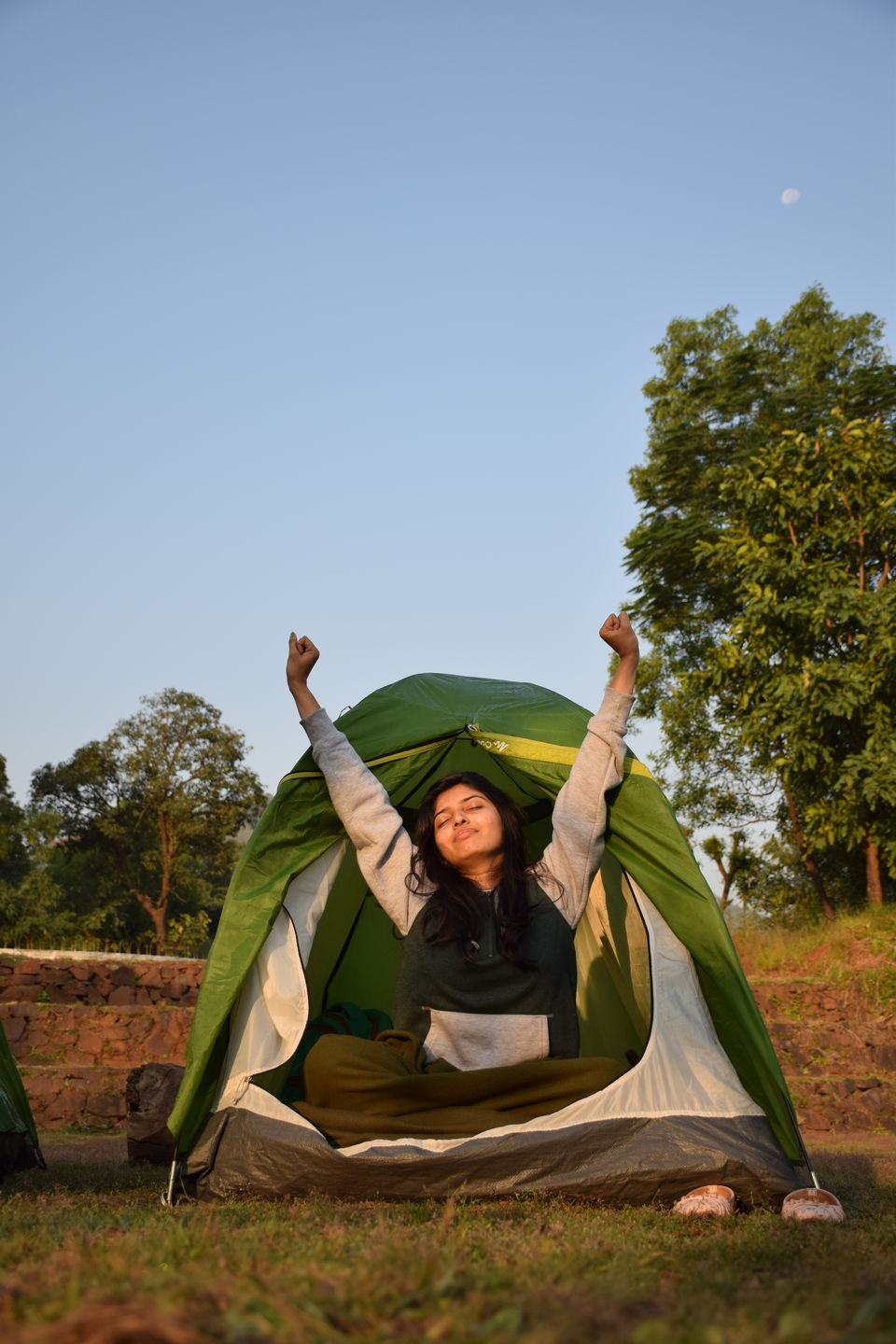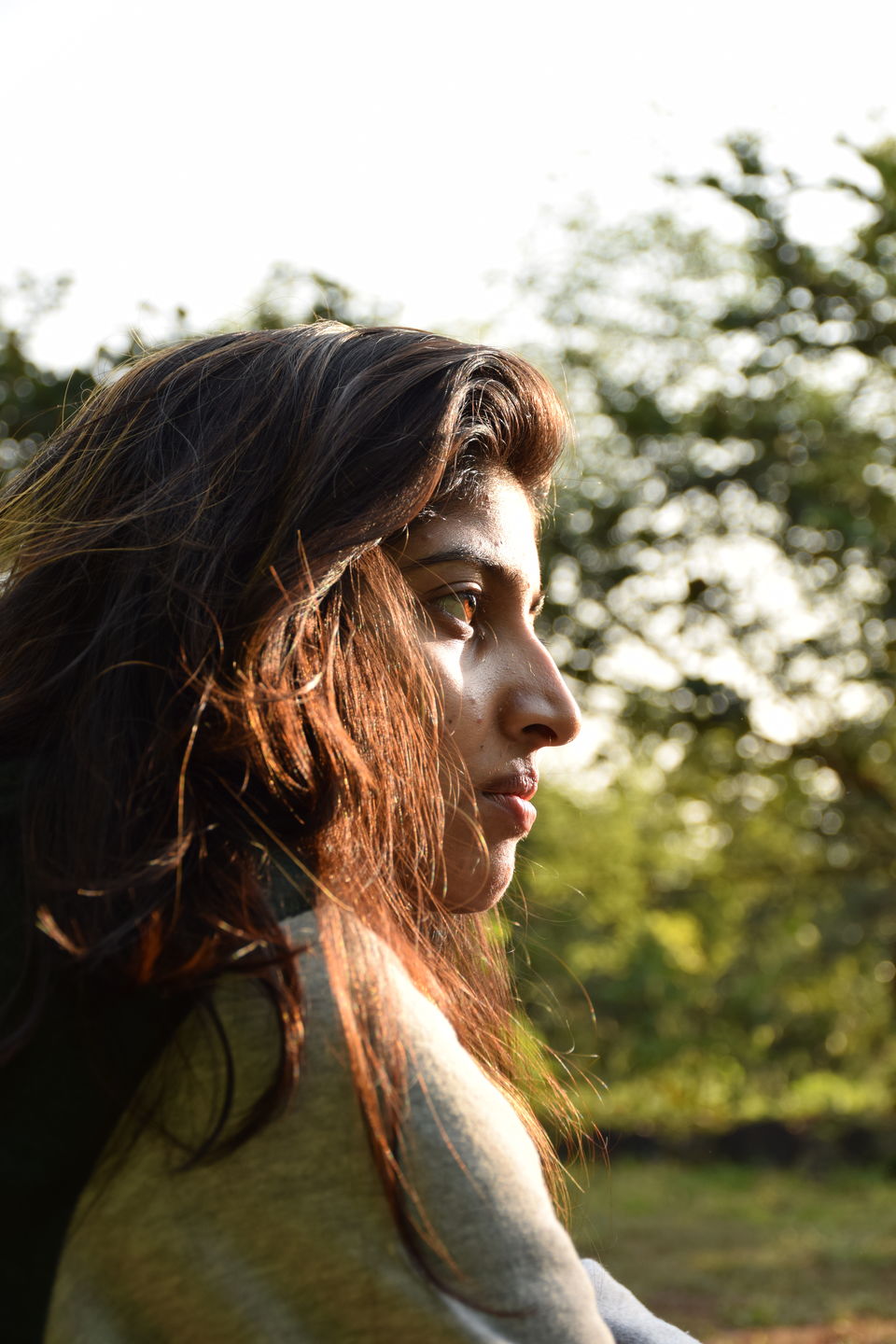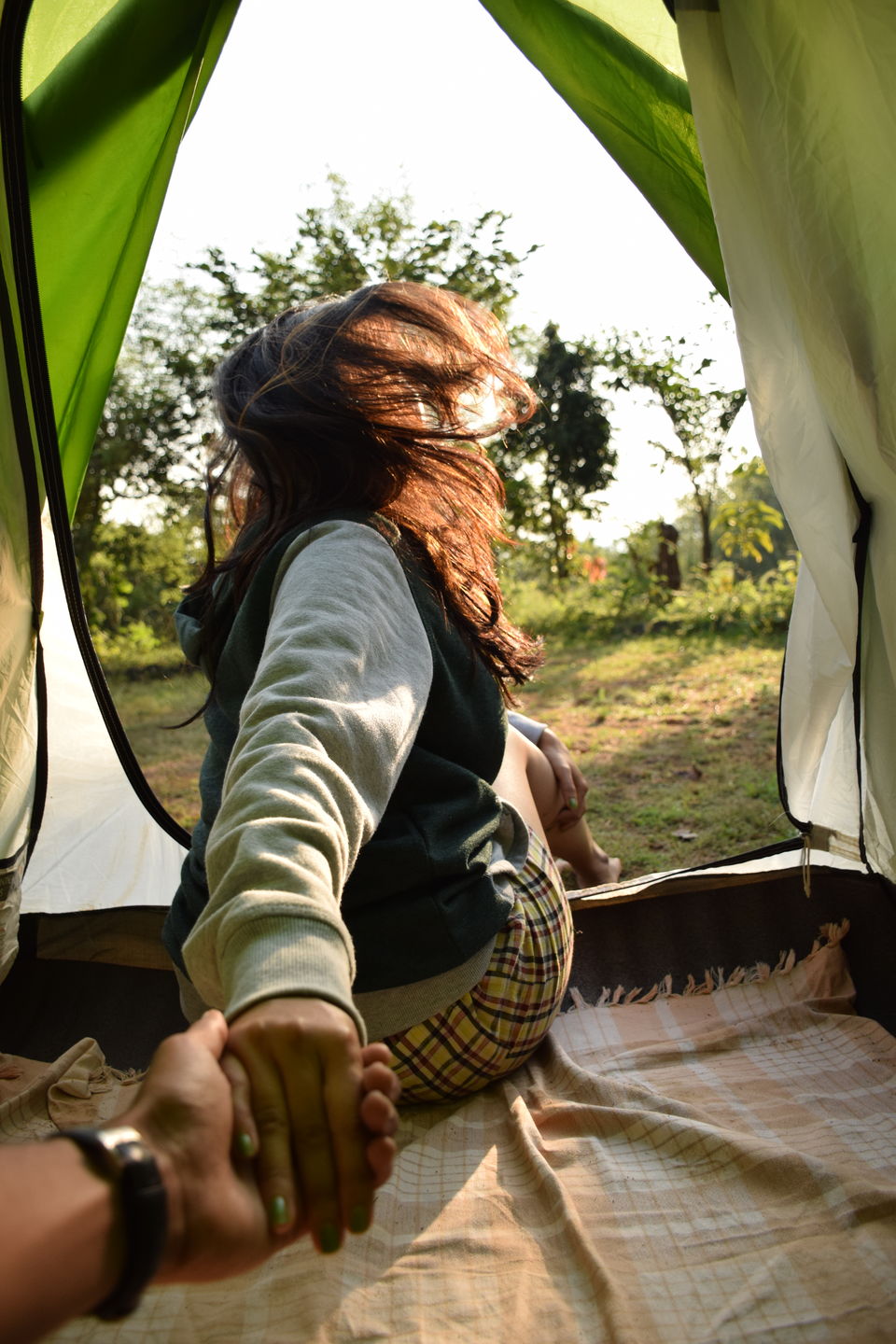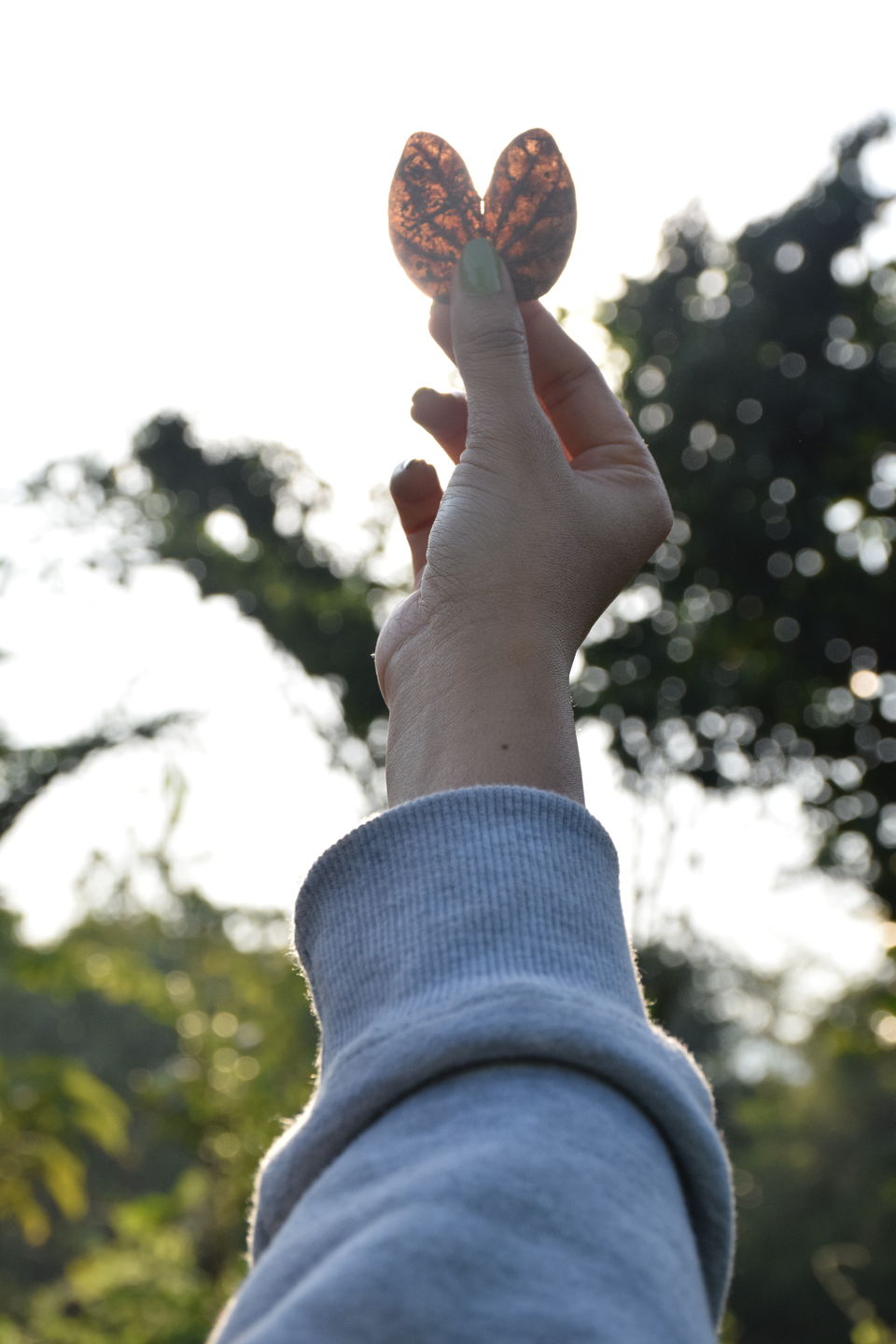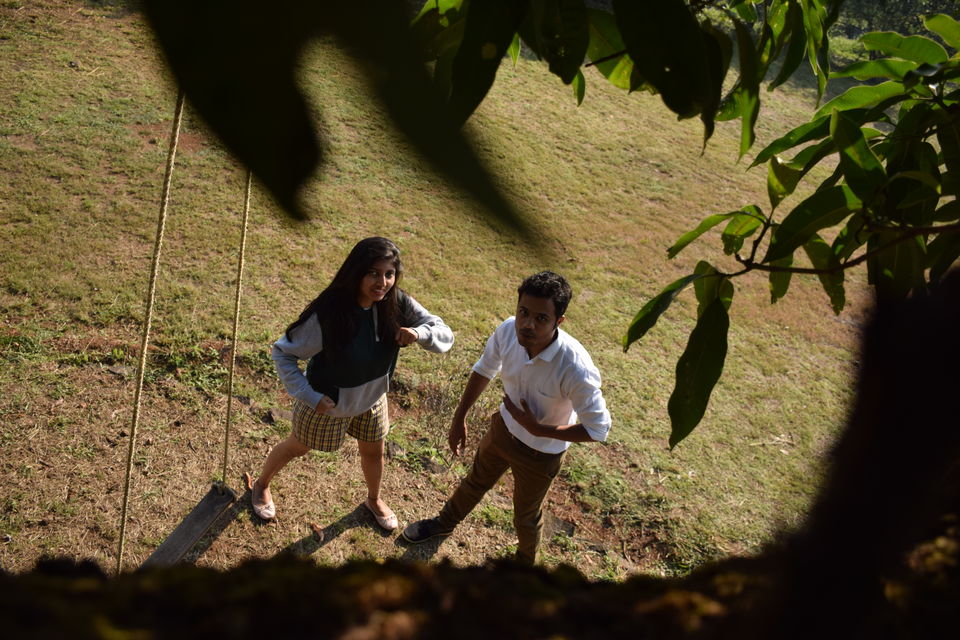 By 11 we left the resort and visited Pawana dam gate. The zig zag road and mesmerizing view of sahyadris will surely surprise you. If you are adventure lover then paradise is just a few minutes away from you. Kamshet is paragliding heaven for adventure seekers. The costing for one ride is 1500-2500. I seen few para-gliders swinging in full above us. I hope by 2019 i will definitely going to try this...