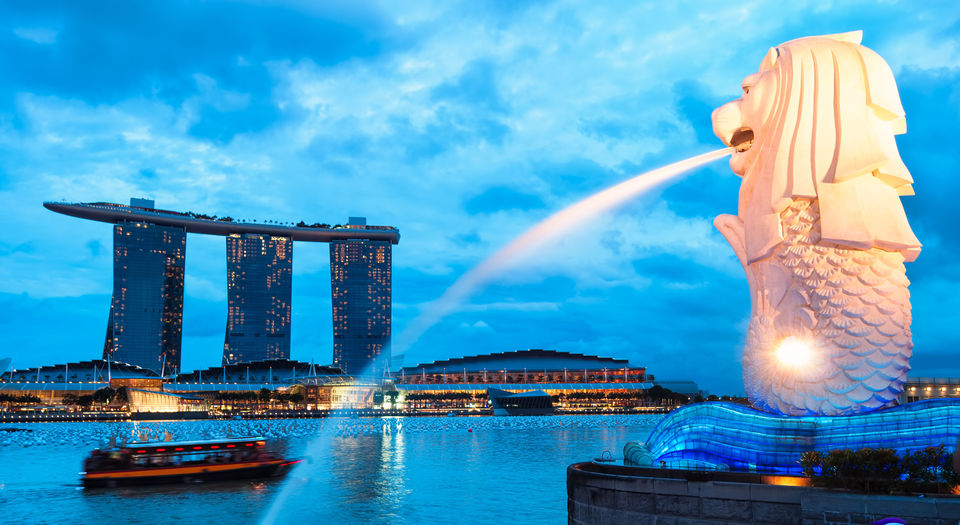 Universal Studios Singapore! The name itself arouses our spirits, as this place offers enormous fun to all age groups. Started during 2010, Universal Studios in Singapore comprises of seven themed sections with uncountable rides and shows, all in relation to major hit movies.
The park is part of the World Sentosa Development. Walking down the delightful Hollywood Boulevard will make you think that you're in United States, not in a tropical Asian country. Here you can have your photo clicked with 'movie stars' such as Charlie Chaplin and Marilyn Monroe. Proceed on to Sci-Fi city where you will sight a pair of the world's tallest intertwining roller coasters among other things and then to Ancient Egypt where you will witness two massive guard statues.
The ambiance is truly that of ancient Egypt so get in to experience the 'Revenge of the Mummy' ride, enjoyable for adults but not quite the best thing for young ones (scary).
Travel Tip 1- One of the prominent option to reach Universal Studios Singapore easily is by taking a bus. Booking online tickets is a great facility offered by www.redbus.sg, just order tickets from your comfort zone and let yourself flow into the amazing world of fun. Taking the road is always cheap and time saving!
Travel Tip 2- Check for Ride limits/Restrictions: A few of rides has height limitations for visitors. Most, if not all, require children to be at least 122 cm, or be accompanied by adults throughout the whole ride.
Travel Tip 3-Be set to get wet: Rides such as Jurassic Park Rapids Adventure and Waterworld will get you wet (Some want to get wet purposely). Carry extra dry clothes in case you need to change it.
The last but not the least stop is at Madagascar, this is a real winner and will definitely bring a smile to people of all ages with its well-known characters, indoor boat rides and extraordinary sound effects.