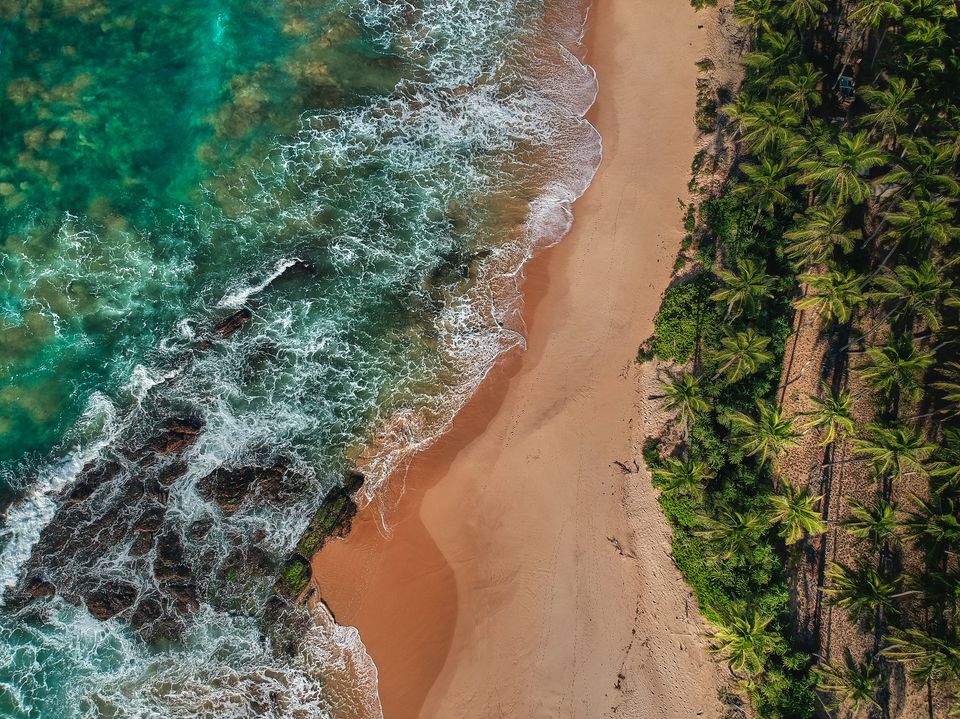 The Southern Coast of Sri Lanka is filled with many unique experiences from magnificent beaches, endemic wildlife to colonial history. Sri Lanka offers unique and luxurious experiences through some of the best 5-star hotels, gorgeous villas, restaurants offering delectable dishes from a variety of cuisines and bustling cities offering the best nightlife.
During my visit to Sri Lanka, I explored the Southern Coast of the island, and it was one of my most memorable vacations where I got to try a little bit of everything. This beautiful island has so much to offer.
1. Colonial History in Galle Fort
I started off my journey at Galle, approximately a 2-hour drive from the city of Colombo. The town of Galle offers beautiful views of the glistening Indian ocean, and you would be able to explore the colonial architecture with Dutch influences throughout the town.
We visited the National Maritime Museum at Galle Fort which is the perfect place for any history lover to visit. Along the way, we saw the iconic Galle Lighthouse, Galle Clocktower and Groote Kerk. Galle Fort has been ranked as one of the best places for those Instagram-worthy pictures! It falls under the list of must visit places in Sri Lanka as it is a tourist friendly destination.
I would recommend staying at Jetwing Lighthouse during your stay at Galle, which was designed by the famous Sri Lankan architect Geoffrey Bawa. The gorgeous hotel offers breathtaking views of the India Ocean from the luxurious rooms have been crafted in true tropical modernist style, where you would be able to enjoy a comfortable stay. The main attraction of the hotel is the staircase which depicts the tale of the Battle of Randeniya.
During your stay at Jetwing Lighthouse, the lovely staff would help you plan out your trip around Galle Fort to make sure you have a splendid vacation.
2. Endemic Wildlife in Yala
Yala offers a truly unique experience where you would be able to see nature and wildlife like never before. Yala National Park is Sri Lanka's most famous national park and the second largest national park, approximately a 4 hour and 10 minute drive from Colombo. It is recommended to visit Yala in between February and July, when water levels are lower, which means that you would be able to see more animals. We were fortunate enough to spot some elephants and leopards during our visit!
During your visit to Yala, I would recommend staying at the Wild Coast Tented Lodge by Resplendent Ceylon, which is quite close by to the Yala National Park. You would be able to enjoy glamping at one of their 28 urchin tents, where you will be served delicious gourmet food and your safari tours will all be planned out for you. The best part about our stay at Wild Coast Tented Lodge was the jungle wellness experience at their spa, it was a very nice and relaxing way to unwind after a long day of exploring the jungles of Yala.
3. Magnificent Beaches in Tangalle
Tangalle is a paradise full of magnificent and untouched beaches where the waters glisten with multiple shades of blue and are lined with swaying palms. Tangalle is a must visit destination during your stay at Sri Lanka for an ideal beach vacation. We visited some great tourist attractions such as Hummanaya Blow Hole and even drove down to the beautiful beach town Hiriketiya.
During your visit to Tangalle, I would recommend staying at The Tangalle Social, which is a luxury boutique villa. The Tangalle Social provides a tranquil space to rest, relax and reconnect which brings you closer to island living. The gorgeous villa offers the best views of the ocean from the rooms and from every corner of the property. Besides the gorgeous views, another thing to note is how delicious every dish is at Tangalle Social. They offer a wide variety of cuisines where you would be able to enjoy the very best of Sri Lankan cuisine or even comfort food from other various international cuisines.