1] Get a chance to discover 150 different bird species while you drive pass through the forested areas of the Cheena Peak via Snow View Peak and Kilbury at Pangot!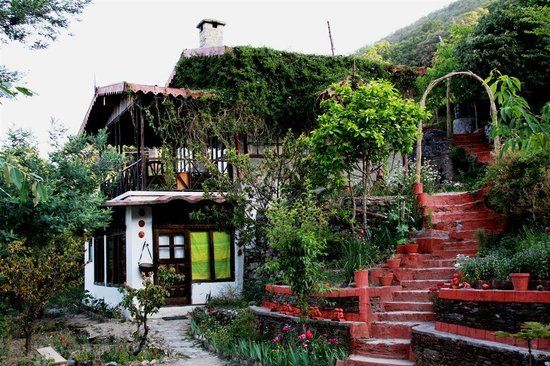 2] Take the magnificent Roopkund Trail and discover the high altitude glacial lake if you're a Trekking or a Hiking aficionado!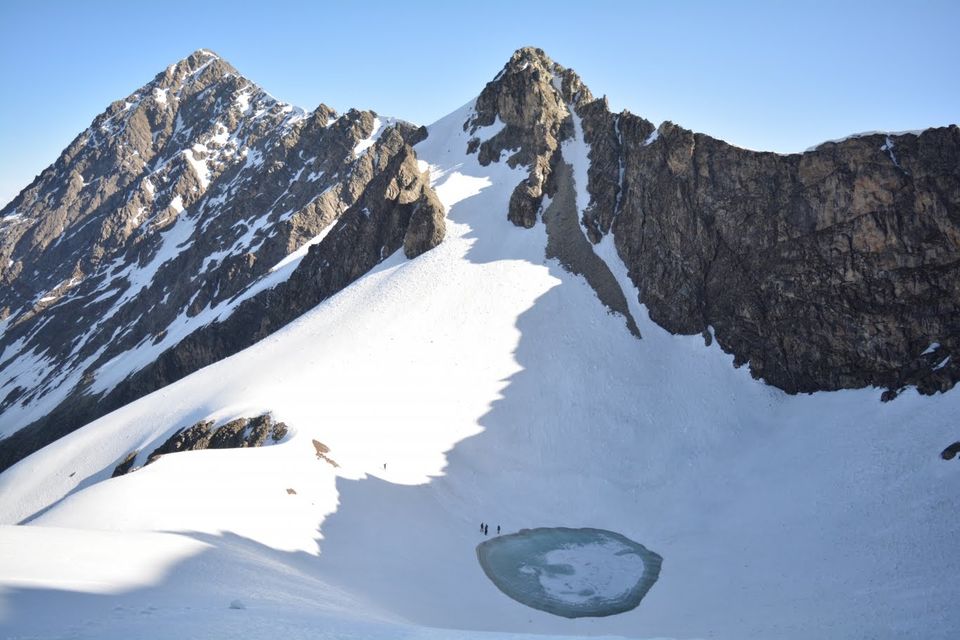 3] Discover the wild side of Uttarakhand at Binsar Wildlife Sanctuary, witness a few Himalayan peaks & ridges from the 'Zero Point', shop for handicraft or go for trekking alongside the natural backdrop of Almora!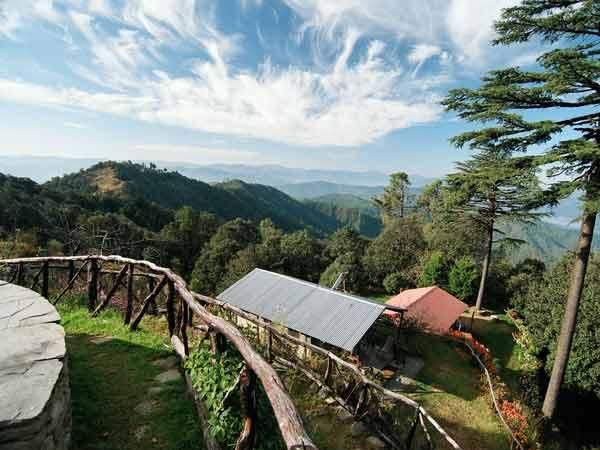 4] Choose Skiing, Snowboarding or Mountaineering at Auli, one of the perfect locations for adventure, or you can ride in a cable car from Joshinath to Auli and enjoy breath-taking views. You can also simply enjoy the serenity in summers as flowers blossom across the meadows!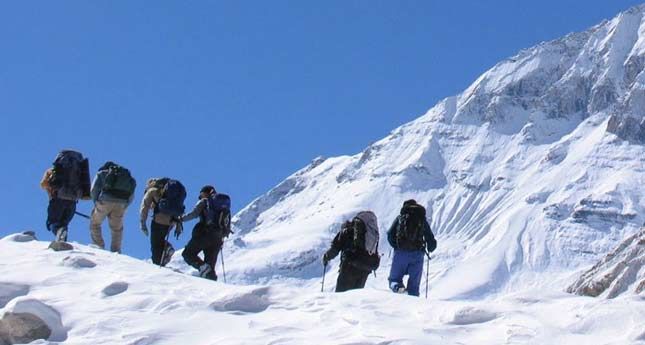 5] Witness the breath-taking views of Himalayan peaks like Nanda Devi, Panchachuli and Trishul or discover the Rudradhari Falls and Caves at Kausani!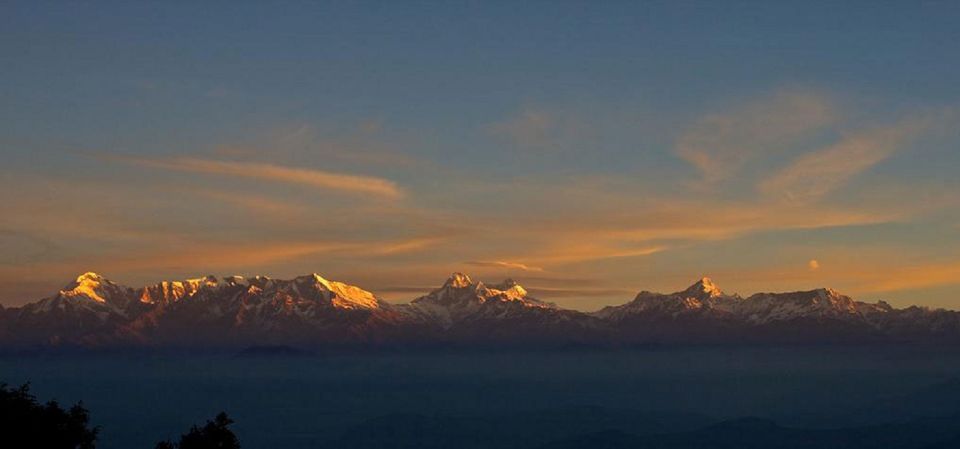 6] Discover the untouched natural beauty and plush greenery of the solar powered village of Khati. Witness the blend of rhododendron and oak on the walking trail or take the Pindari Glacier Trek if you're more adventurous!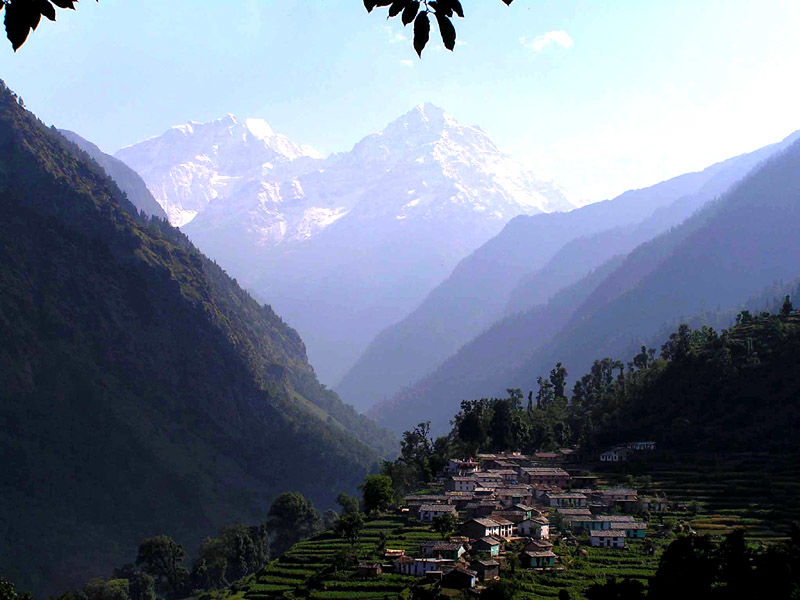 7] Go cycling on the wide winded roads lined with silver oak and sal trees or try angling in the river Tons to feel the serenity by the river side. You might also see snow-clad peaks of Himalayas on one side and plush green vegetation on the other. Oh, and don't forget to see the Ashoka Pillar Rock Edict which is the most popular attraction of Kalsi!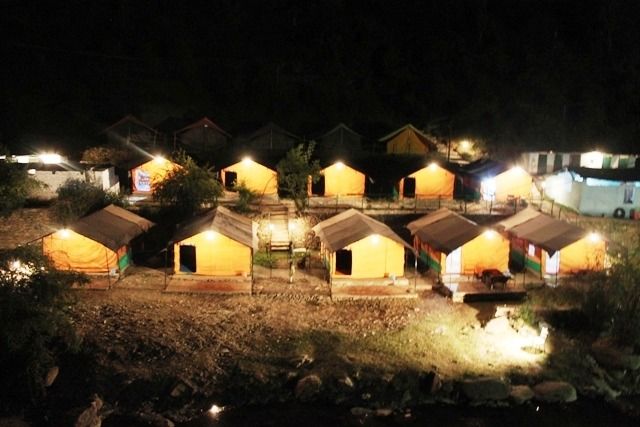 8] Trekking, tiny Temples, Yoga, Meditation, Photography, Picnics- Kanatal has something for all! If that's not enough you can also plan a walking trail to witness the beauty of apple orchards, pine forests and wild flowers.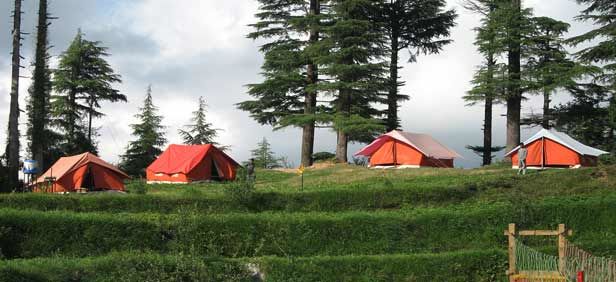 9] Discover the peculiar charm of Khirsu by taking a walking trail to discover some exotic Birds, Deodar, Apple and Oak.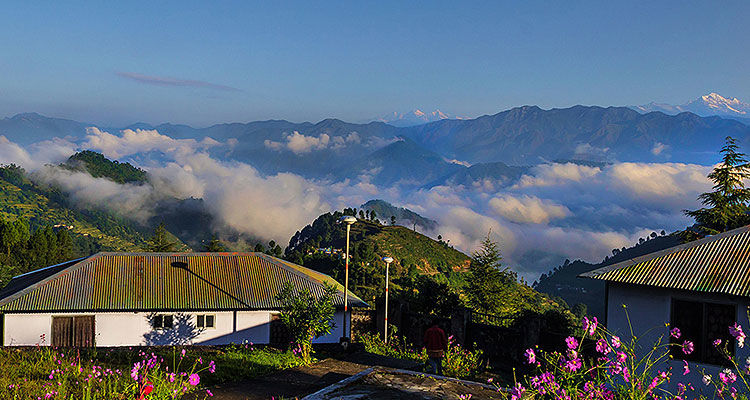 10] Spend a few days to relax, witness the grandeur of Kempti falls and soak in the beauty of nature at this little unexplored village of Kempti near Mussoorie!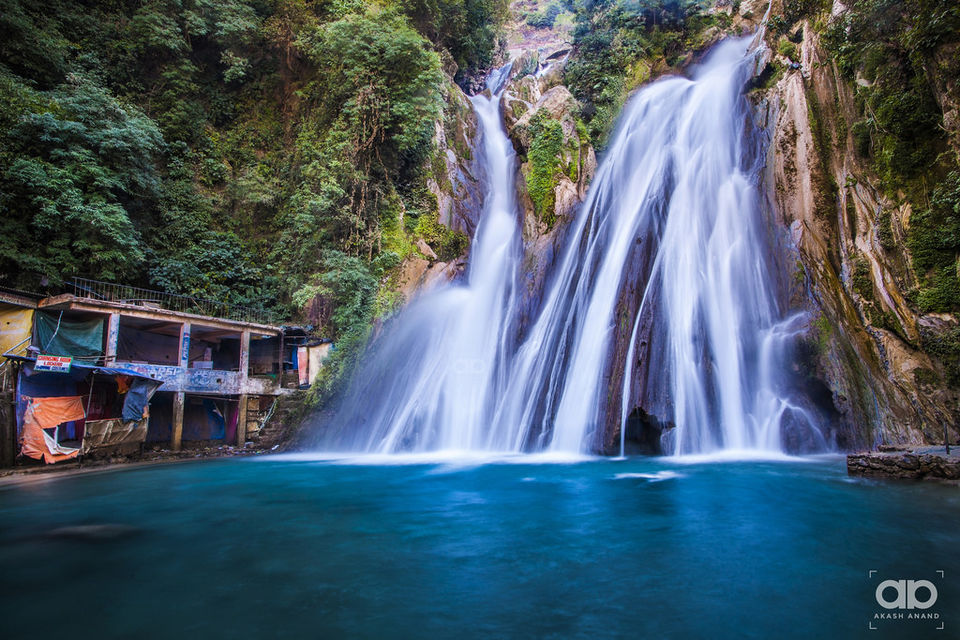 11] Explore the Musk Deer Sanctuary, River Kali and the lofty mountain peaks of Kumaon Himalaya at Askot, which lies on the way to the famous Kailash-Mansarovar Yatra.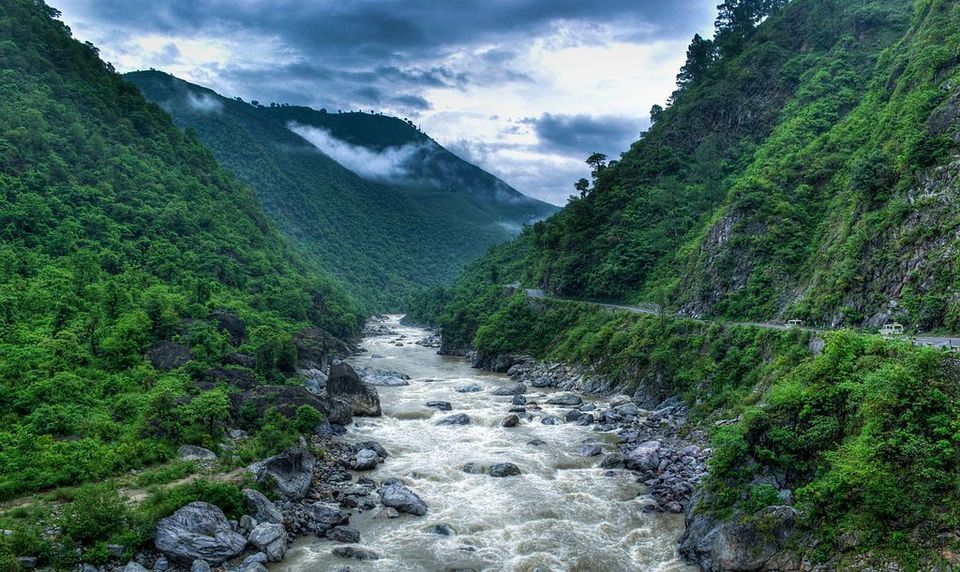 12] Check out the Pine trees, Deodar and Rhododendron in Lohagat, which is also commonly referred to as second Kashmir!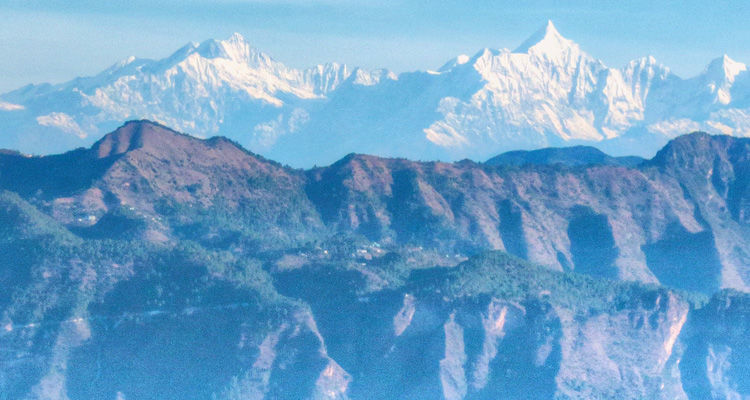 13] Base point to famous treks of Tungnath and Chandrashilla, Chopta Valley offers an amazing 360 degree panoramic view of the majestic peaks of Trishul, Nanda devi and Chaukhambha!

14] Plan a walking trail to discover the Alpine forests and the mystical charm of Deodar, rhododendron and oak at Dhanaulti.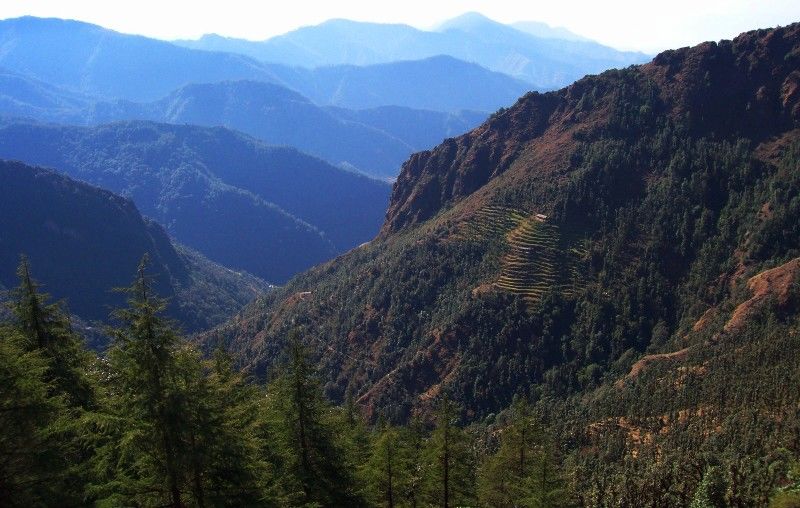 15] Take the magnificent route and trek to Khalia top at Munsyari, which is a paradise for Mountaineers, glacier enthusiasts and high altitude trekkers! Oh, and don't you dare miss the sunset from the viewpoint at Panchchuli Peak.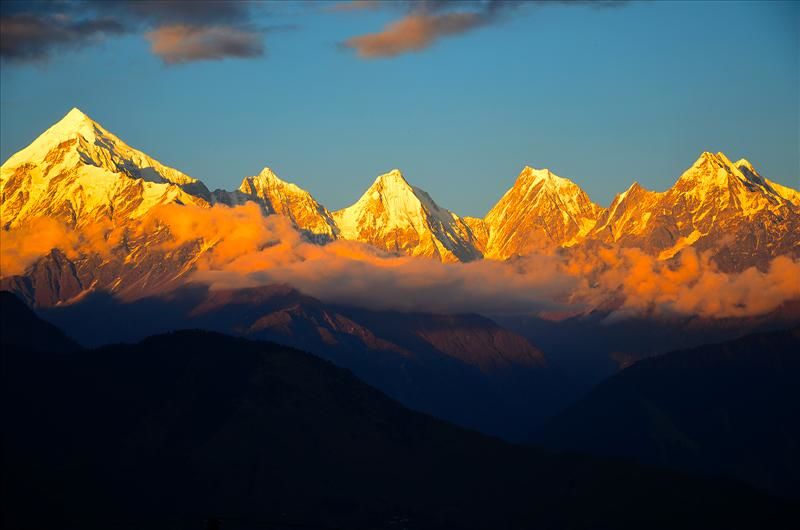 16] Witness the enchanting views of morning sun rays kissing the snow clad peaks of Nanda Devi, Nanda Kot and Panchauli Group of mountains. Don't forget to breathe in the fresh air of the tea gardens established by the British colonial rulers at Choukori.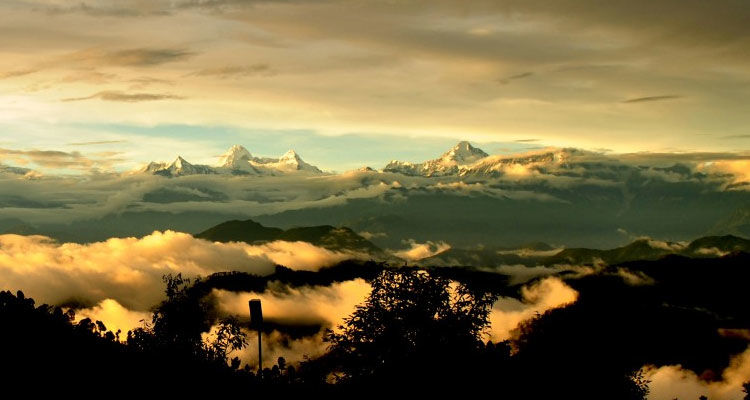 17] Engulfed by a pine forest, the trekking trail of Gwaldham leads to Kuari Pass, Roopkund and Nanda Devi. Do see the famous Buddist Temple if you happen to visit Gwaldham.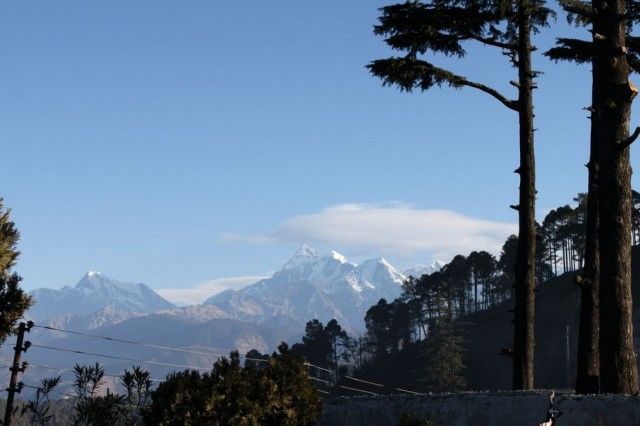 18] Trek along the High Altitude Himalayan Valley of Flowers, which has around 300 different varieties of alpine flowers and it looks like a bright carpet of colour against the mountainous snow capped background!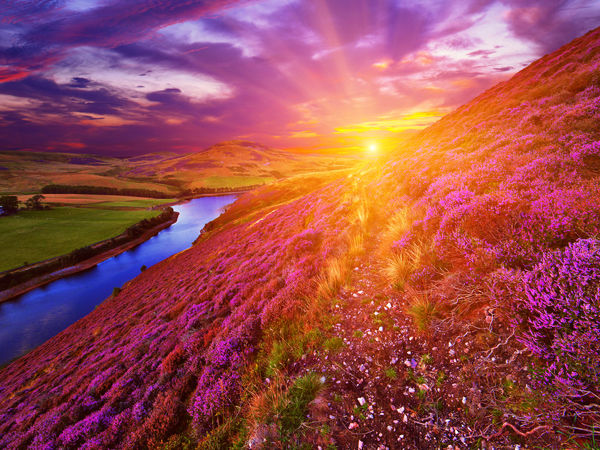 19] One of the most quiet and peaceful places to stay in Uttarakhand, Abbot Mount will offer a view of snow capped Himalayan peaks almost all year round.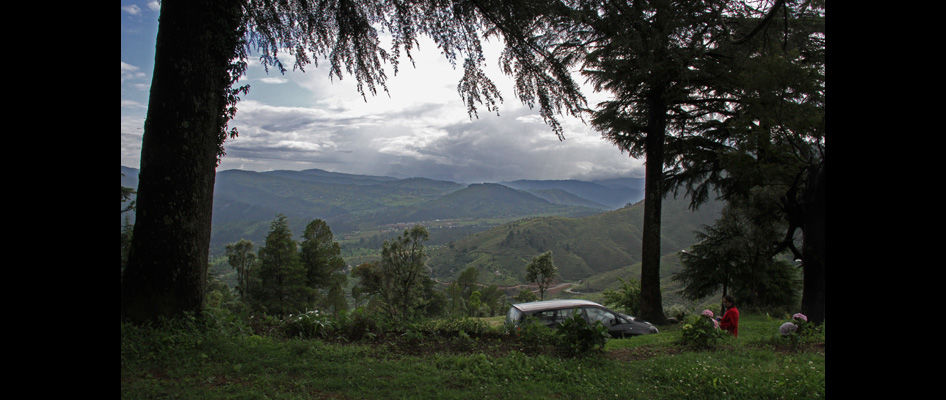 20] Drive a few kilometers away from the crowded Nainital, to discover cottages and resorts hidden in the hill tracts of Naukuchiatal, a lake with 9 corners.

21] Home to Ruskin Bond and known for its home made cheese supply, delectable pizzas & Deodar Woods, Landour is a quiet, little cantonment town which was established by the Britishers. Since the roads are extremely narrow, one can only reach this quaint little town after a little trekking.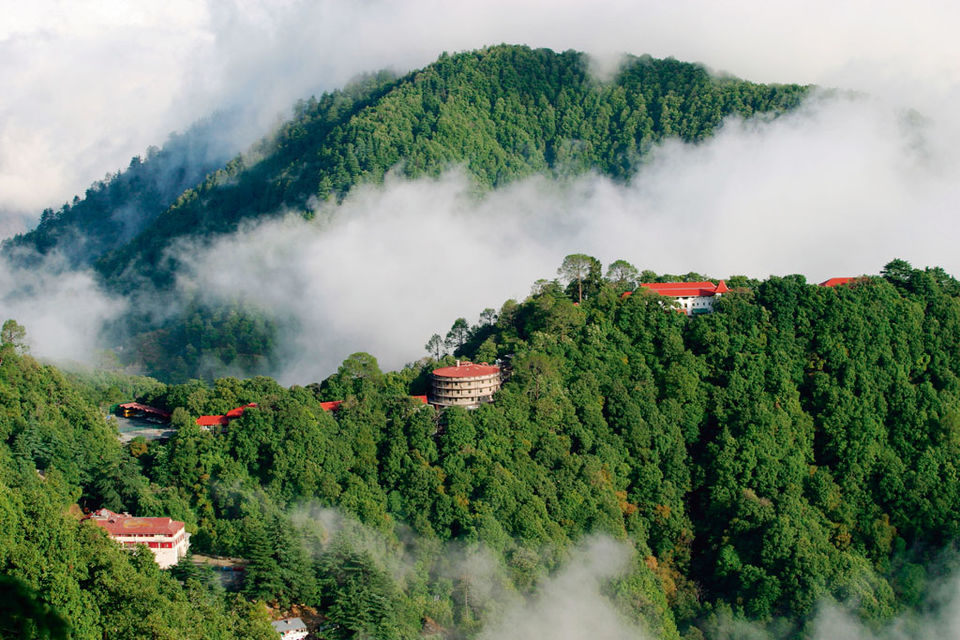 22] Take a walking trail or trek along the old and quaint town to discover the Fort and Monastery of Pithoragarh.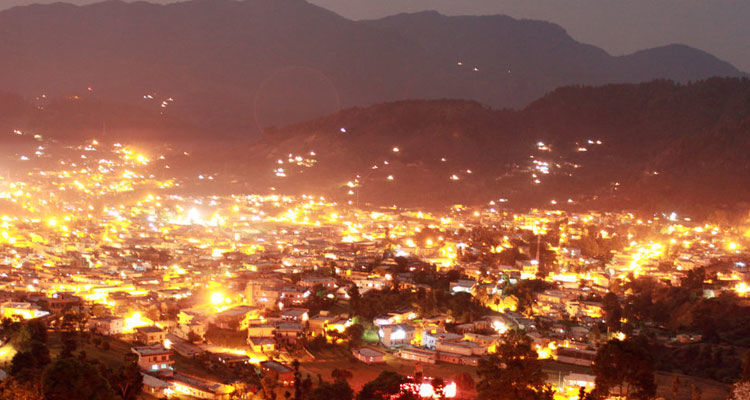 23] Founded by the Viceroy of India, during the British period, Lansdowne offers Nature Walks, Treks, Cafes, Museums, Viewpoints and much much more!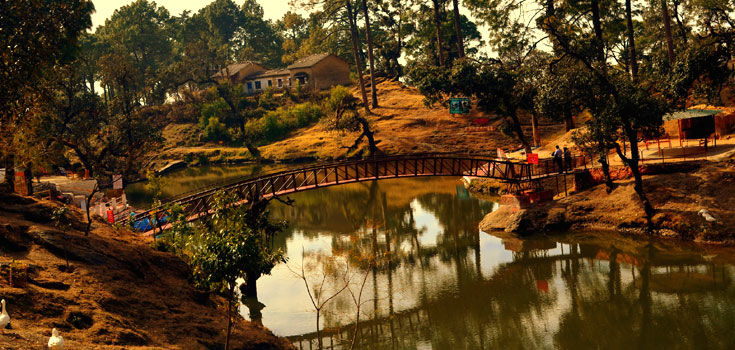 24] Adventure, Boating, Trekking, Kayaking, Paragliding, Yoga, Meditation, Lake and Water Sports, New Tehri offers something to all types of travellers.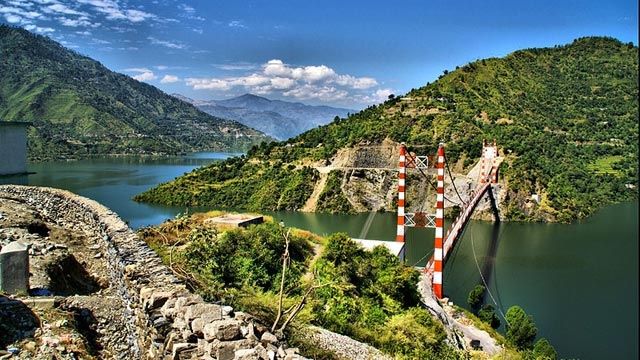 25] Drive to the picturesque town of Chakrata from Mussoorie and visit the mighty Kempty Falls on the way. Tiger Waterfall and Budher Caves are also not to be missed.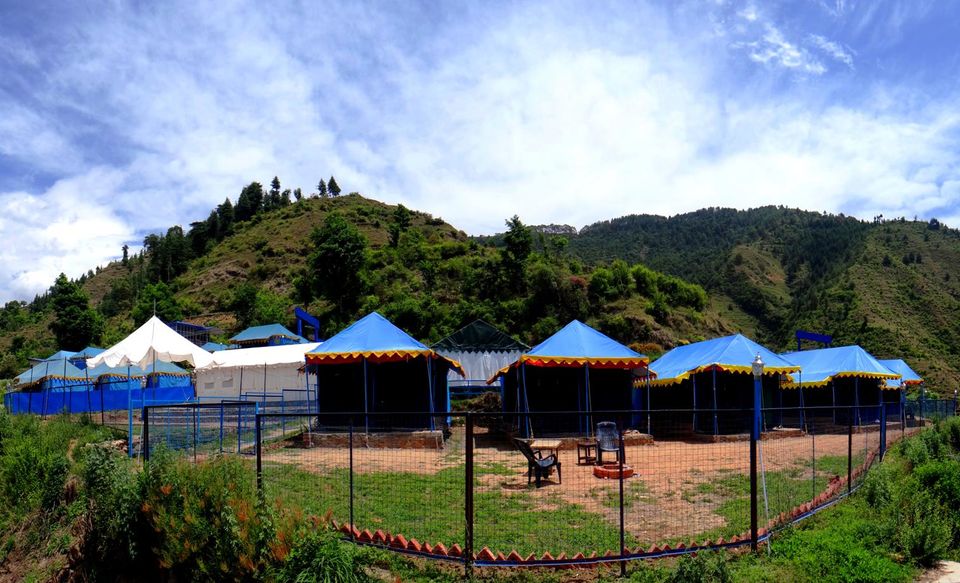 26] Try some Trekking, Skiing, Sightseeing, Nature Photography or Cable Car Ride at the picturesque town of Chamoli. Surrounded by snow, the pilgrimage site of Gurudwara Sri Hemkund Sahib is another captivating site in the area.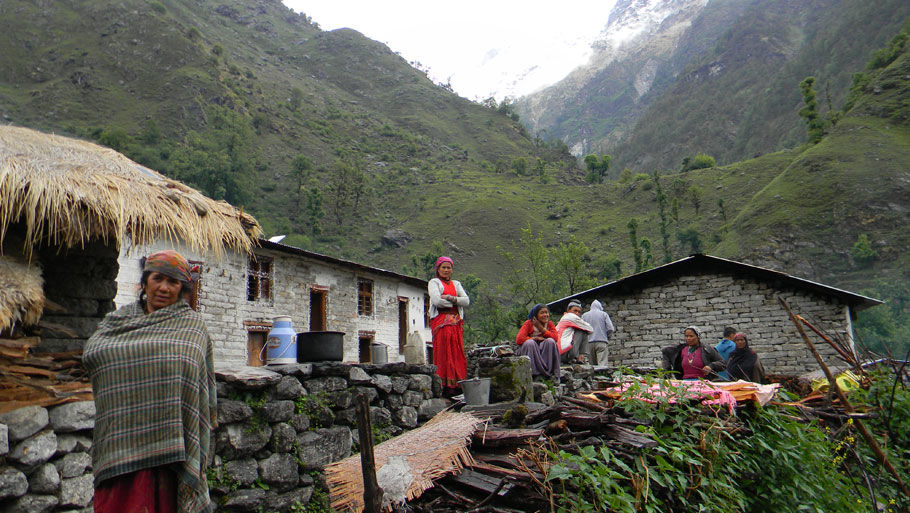 27] Visit Bhimtal and Sattal freshwater Lake in the Kumaon region, popularly known as 'Lake District of India'!

28] Walk to the Dorothy's Seat picnic spot at Tiffin Top, trek to Naina Peak or explore the less trodden mountain peaks in Uttarakhand. Bhowali offers wonderful nature walks, rock climbing, captivating forest walks and even horse riding for all you adventure lovers!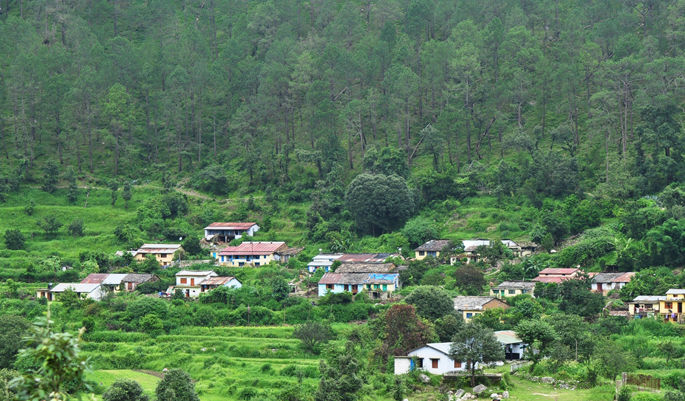 29] When we talk about fresh environs, stunning scenic beauty, picturesque spots and unspoiled locations, we just can't miss this mesmerising hill station called Chamba! You can also camp and trek along the mystical views of pine trees and deodar forests.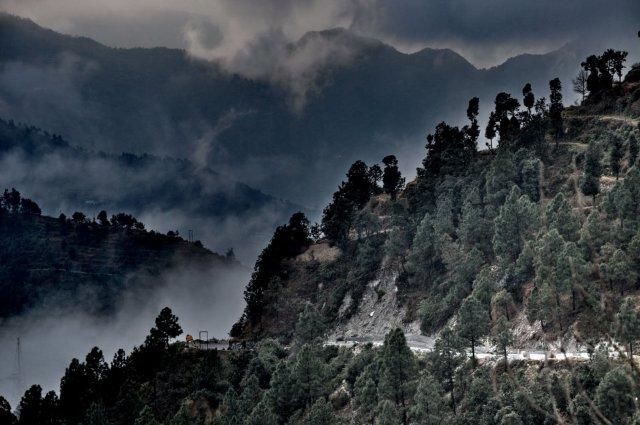 30] Known for its rich cultural heritage, Champawat offers temples, forts, historical locations and astounding architectural establishments along with offering an extensive variety of flora and fauna!