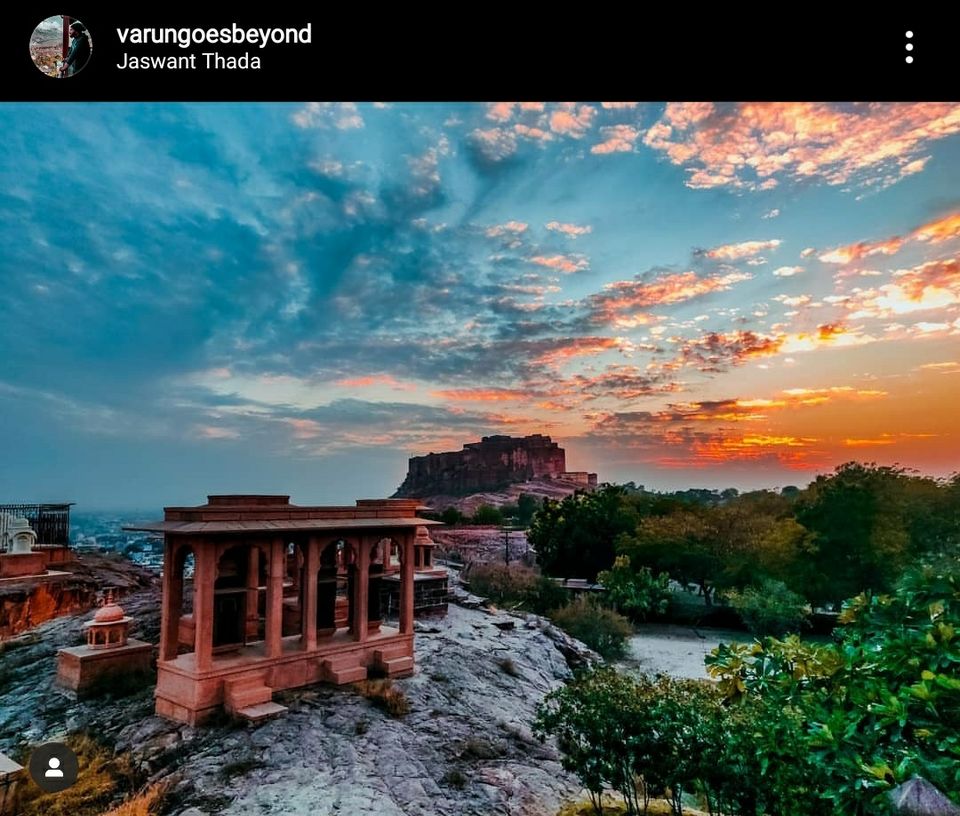 In December 2017, I went for the first solo backpacking of my life to Udaipur - "City of Lakes,'' and I also got an opportunity to experience the rich cultural heritage of Rajasthan for the very first time. Since then, I didn't get a chance to travel to Rajasthan. But exactly after a year, in December 2018 (yes, this blog is coming a year late), I planned a backpacking trip to Jodhpur- "Blue City". 
Why December? Trust me, December/January is the best month to travel to Rajasthan. The weather usually remains pleasant during the day with 25-30 Grads and cold enough during the night to make you shiver with 15-20 Grads and no heat waves and chances to rains are almost nil. 
Jodhpur is the second largest town in Rajasthan and is known as Sun City because of its arid weather and also as Blue City as most of the houses in the old city are in shades of Blue. Jodhpur is quite famous for its historical significance and traditional Rajasthani food. This city has a bundle of things to offer to all genres of travelers, be it, solo traveler, traveling with a group of friends, for couples and for families as well.
So let me tell you my story of an affair with this Magical Blue City.
Departure and Arrival -
Jodhpur is very well connected with all the major cities of India. One can opt either for a bus or train to reach Jodhpur.
I opted for the train because I love traveling by Indian Railways. I booked a reservation in Mandore Express which departs at 9'30 PM from Old Delhi Station and arrives at 8'00 AM in Jodhpur. The ticket cost was 370 INR. 
The train reached Jodhpur on time. It was a nice and sunny morning with a cool morning breeze. I booked my stay at HosteLaVie, which is a backpacker hostel located in the heart of Jodhpur City. The cost for a bed in the dorm was 350 INR. The hostel is located only 2 KMs from the railway station, so instead of taking an auto or cab, I decided to walk. 
I was walking towards the hostel and Janta Sweets grabbed my eyes. It is highly recommended to have Kachoris when in Jodhpur. I did the same and went to the shop and had delicious and mouth-watering Kachoris and guys, they were amazing. I kept following Google Maps and reached the old town of Jodhpur and the moment I entered the old town, I saw most of the houses were blue in color. 
The route took me through the narrow streets of the town and after walking for a few more minutes I reached the hostel. The architecture of the hostel building resembles me of some traditional Rajasthani house with a huge darbar kind of gate and engraved walls. After Check-In, I went to the rooftop to have a cup of tea with Mehrangarh fort standing tall in front.
Day 1 Plan -
Plan for day 1 was to visit Mehrangarh Fort and then leave for Osiyan- "an oasis in the desert," which is 70 KMs from Jodhpur to witness an amazing sunset in the desert. After getting fresh, I took my bag and went out to explore.
Mehrangarh Fort is located in Jodhpur, Rajasthan and is one of the largest forts in India. Built-in 1460 by Rao Jodha, the fort is situated 410 feet (125 m) above the city and is enclosed by imposing thick walls. The structure of the fort was huge, in the style of all the forts in Rajasthan. One can easily see the houses in the city which are painted in shades of blue from the fort.
The fort was located 1.2 KM from our hostel. So, I decided to walk to the fort. Once I got there, I got the tickets and made my way to the entrance of the fort. It took almost 1.5-2 hours as a whole to explore the fort. 
After visiting the fort, I took an auto and asked the driver to take me to any good restaurant where I can have traditional Rajasthani Laal Maas. He took me to a small Dhaba near Anand theatre where I had my lunch. After a delicious lunch, I headed to the RSRTC bus stand to catch a bus for Osiyan.
Osiyan is an ancient town which is the part of Jodhpur District. It is an Oasis to the Thar Desert and also known as "Khajuraho of Rajasthan" for its temples. Apart from its temples, one can also go for a camel safari in the deserts and watch a mesmerizing sunset, for which I came to Osiyan. Also, the great Thar desert starts from Osiyan itself. So, you can say it is the gateway to the deserts.
The desert was located 1-2 KMs from the place where the bus dropped me. I started walking to my destination and visited the Osiyan Mata Temple which fell on the way. After walking for approx. 20 minutes, I was at the spot. There was an option to go for Jeep safari as well, but I was not interested in doing it. So, I opted for a camel ride instead and got it booked for 120 INR for the round trip. 
And the beautiful ride began. I was riding on a camel after a long time. The time was 5'30 and the sun was about to set, so I told bhayia ki thoda tez chalo, sunset miss ho jayega. And after 15-20 minutes, he took me to a point where I was able to see the full view of the sunset. It was worth coming to Osiyan as I enjoyed one of the most mesmerizing sunsets of my life. 
It was a memorable visit to Osiyan. I took a bus back to Jodhpur. I was dead tired by then and was craving for food. I have read almost everywhere in blogs about a restaurant which is quite famous for its traditional Rajasthani thali, Priya Restaurant. 
I took an auto and asked the driver to take me to this restaurant. It is located in the main circle of the town. I ordered a Rajasthani Thali for myself which was for 170 INR. I was amazed to see the quantity of the thali. It was HUGE. The food was very amazing and delicious like I read in many blogs. 
After having dinner, I went to Shri Mishrilal Sweets to have "Makhaniya Lassi" and guys, this isn't a thing one should miss when visiting Jodhpur. This shop is located in the main Sadar Market. The clock tower was also lit-up at night in different colors. After a long and tiring day and doing a bundle of things, I headed back to the hostel and bumped into my bed as I reached and called it a day.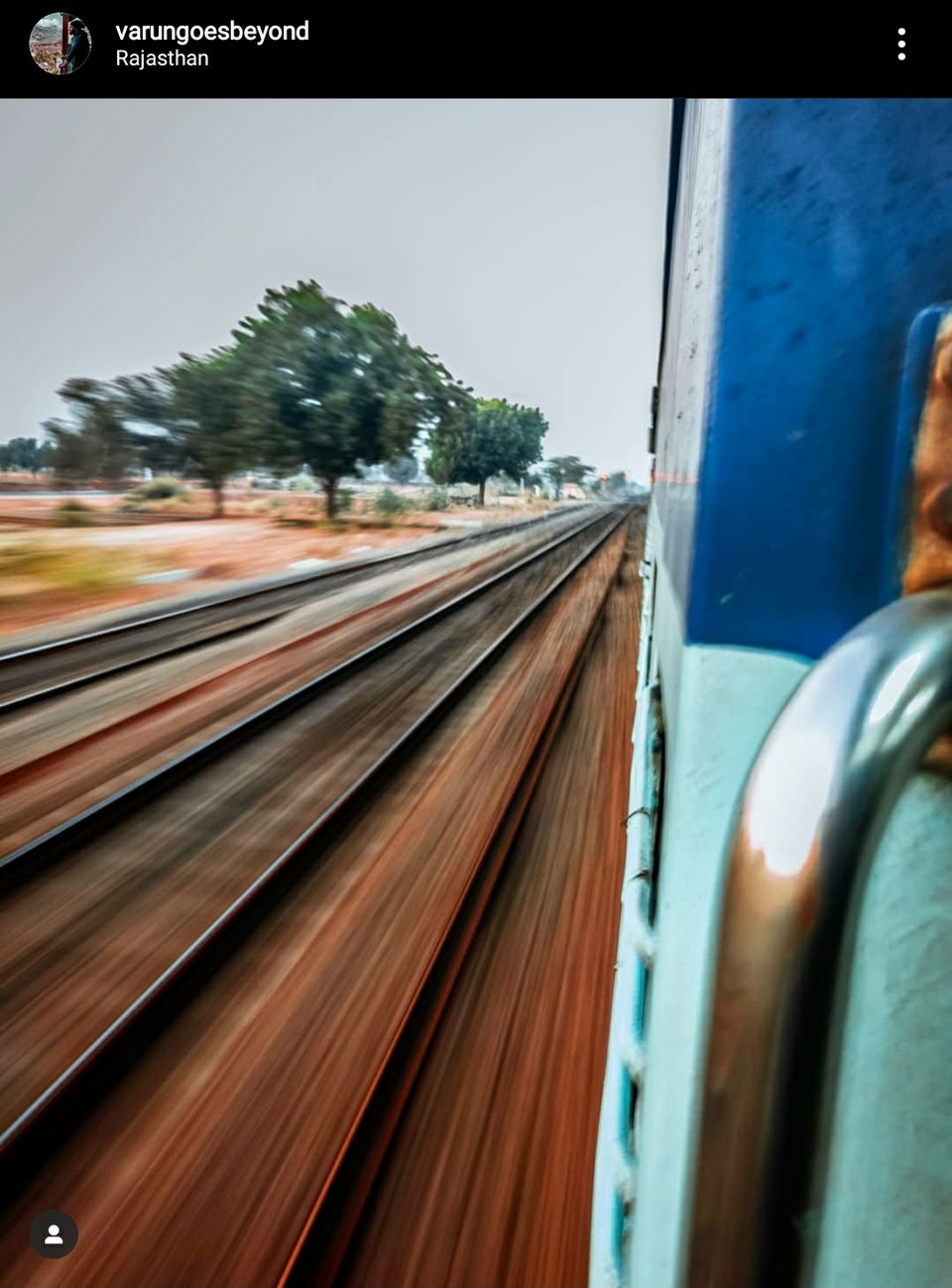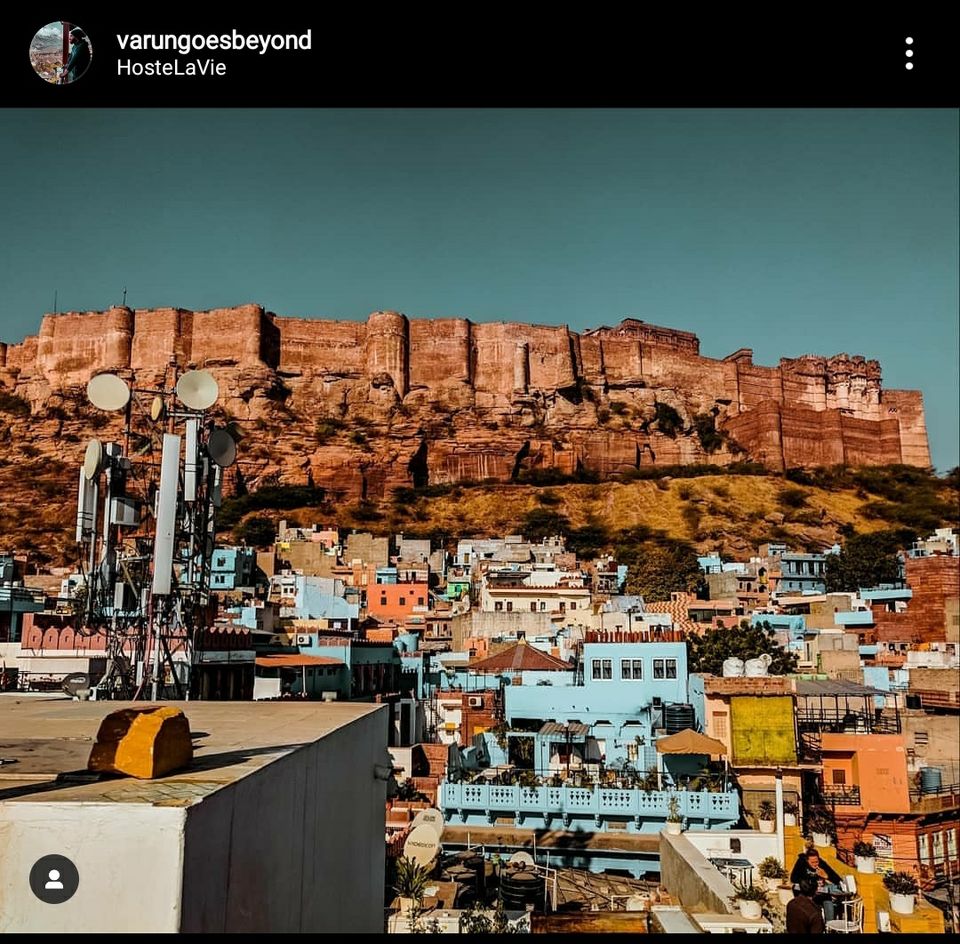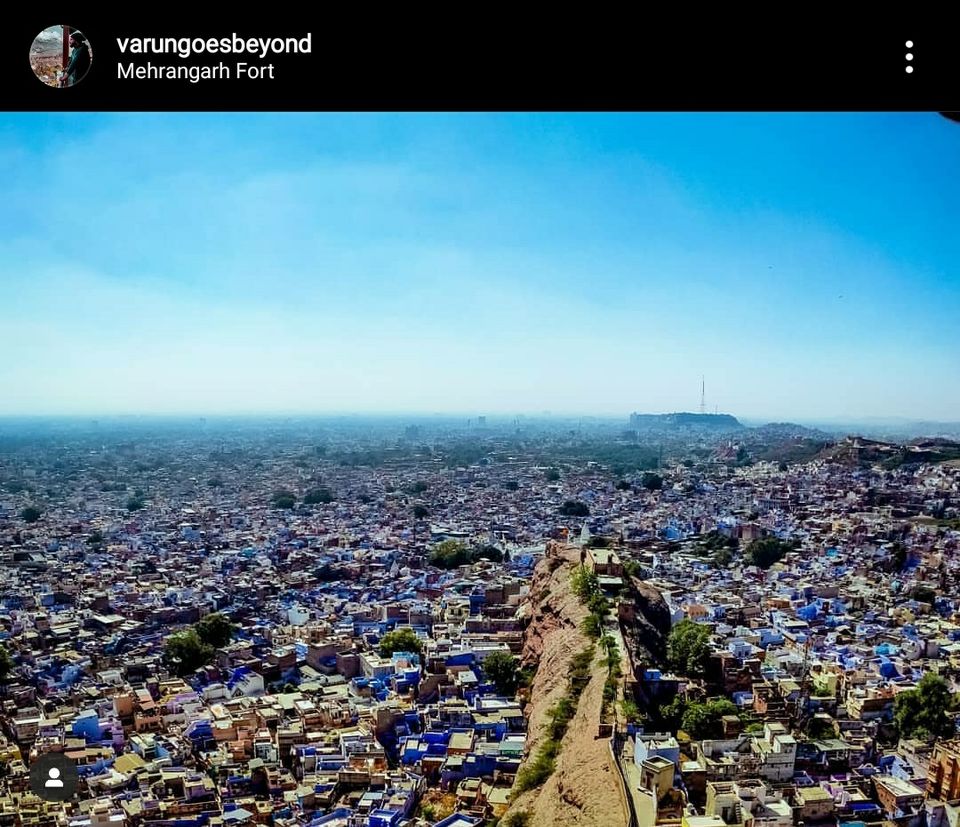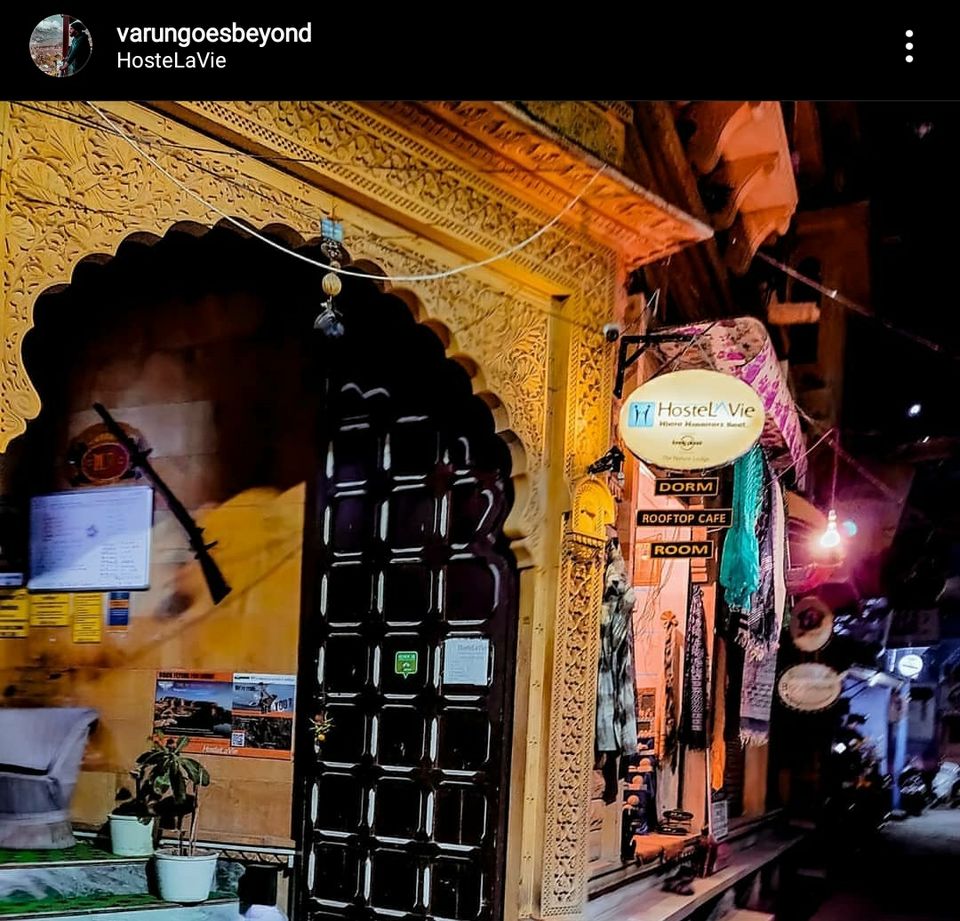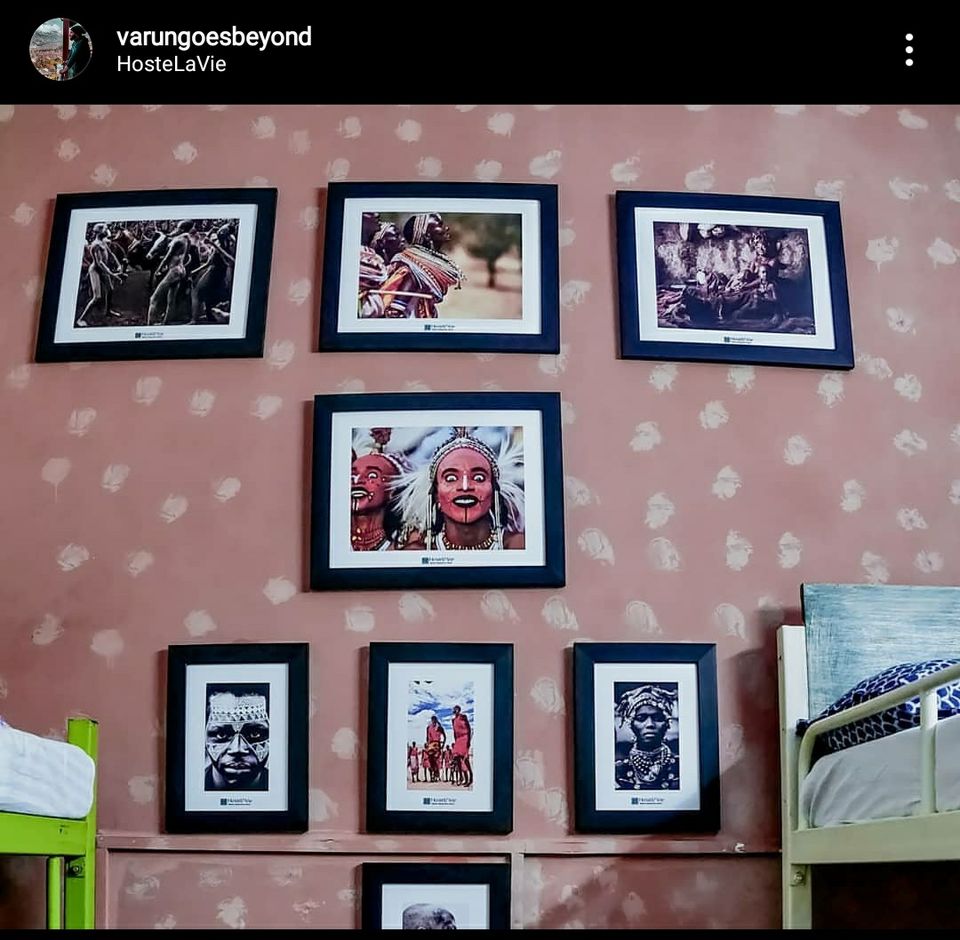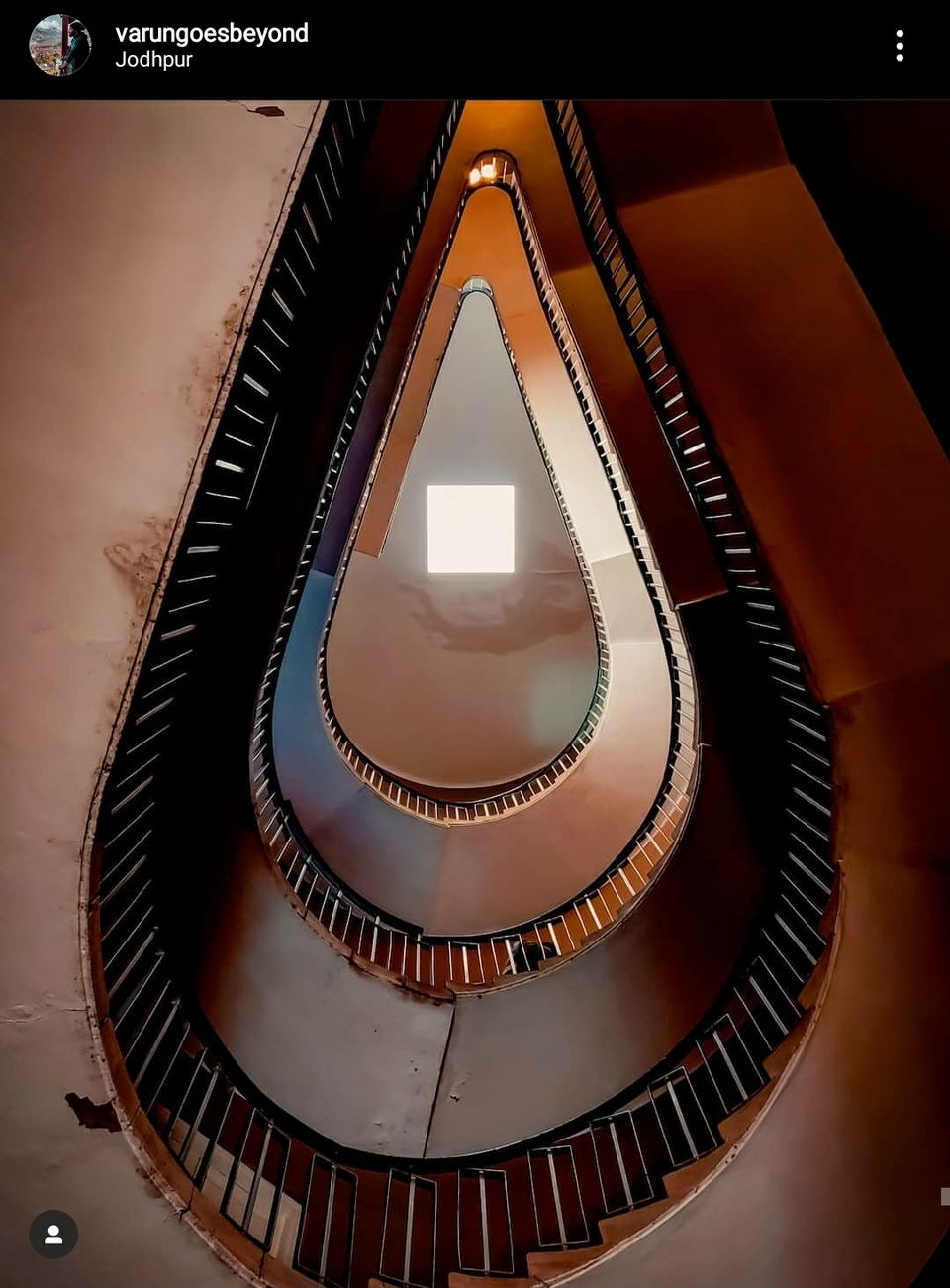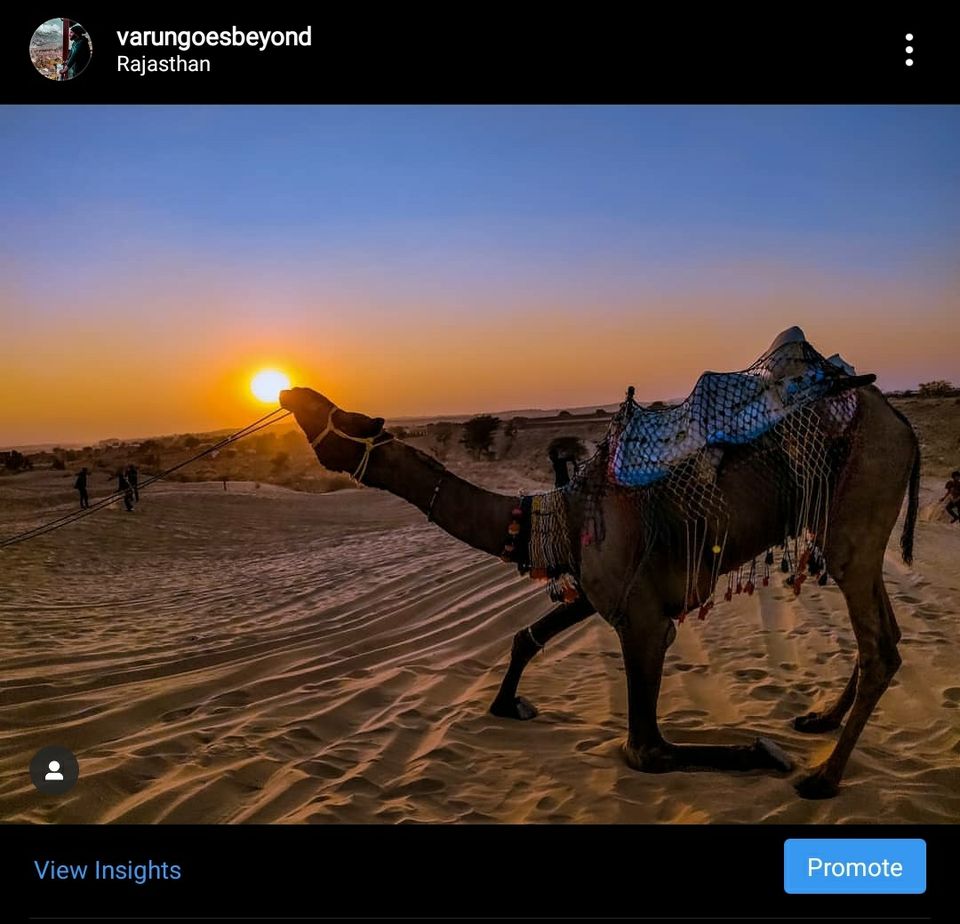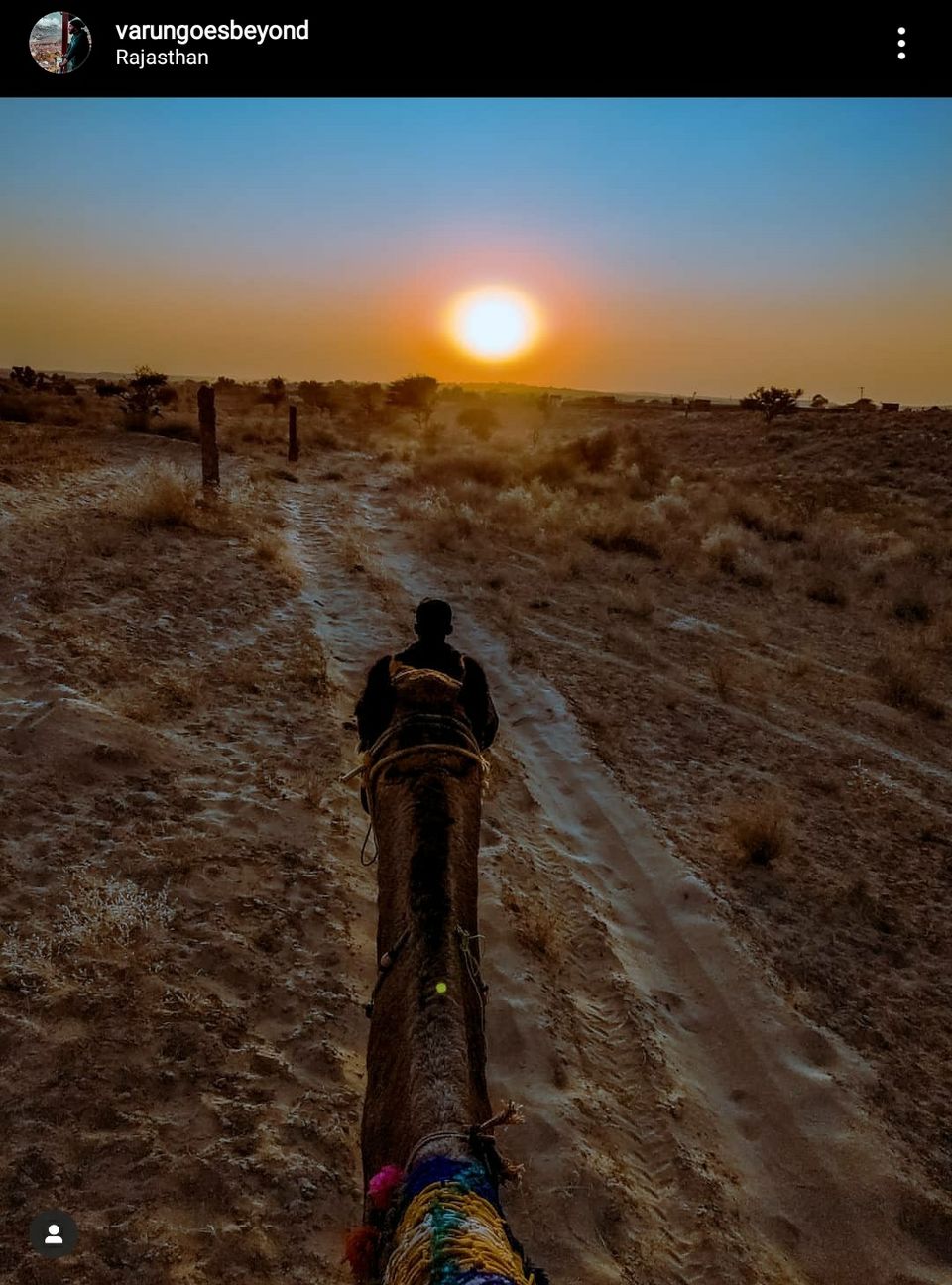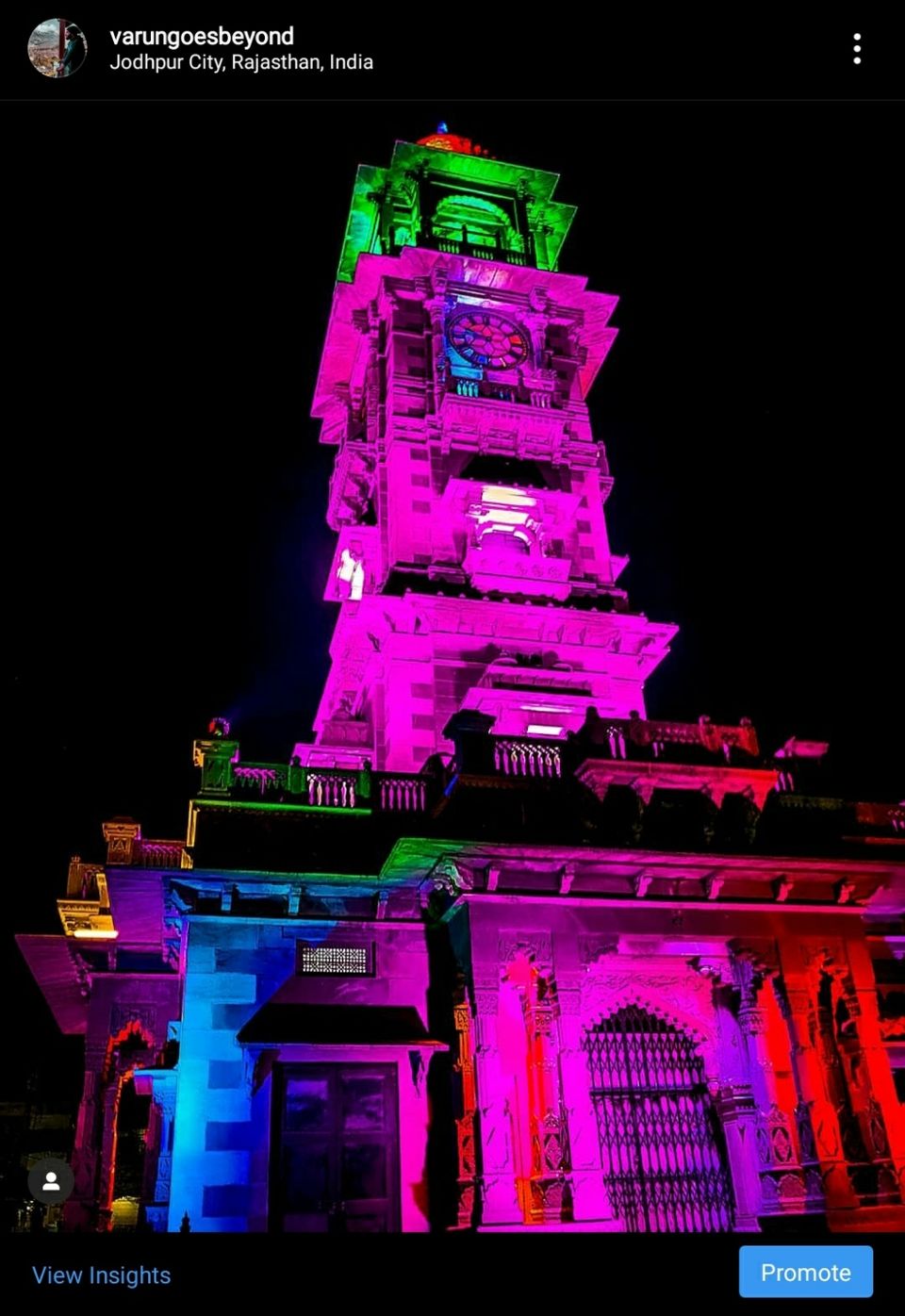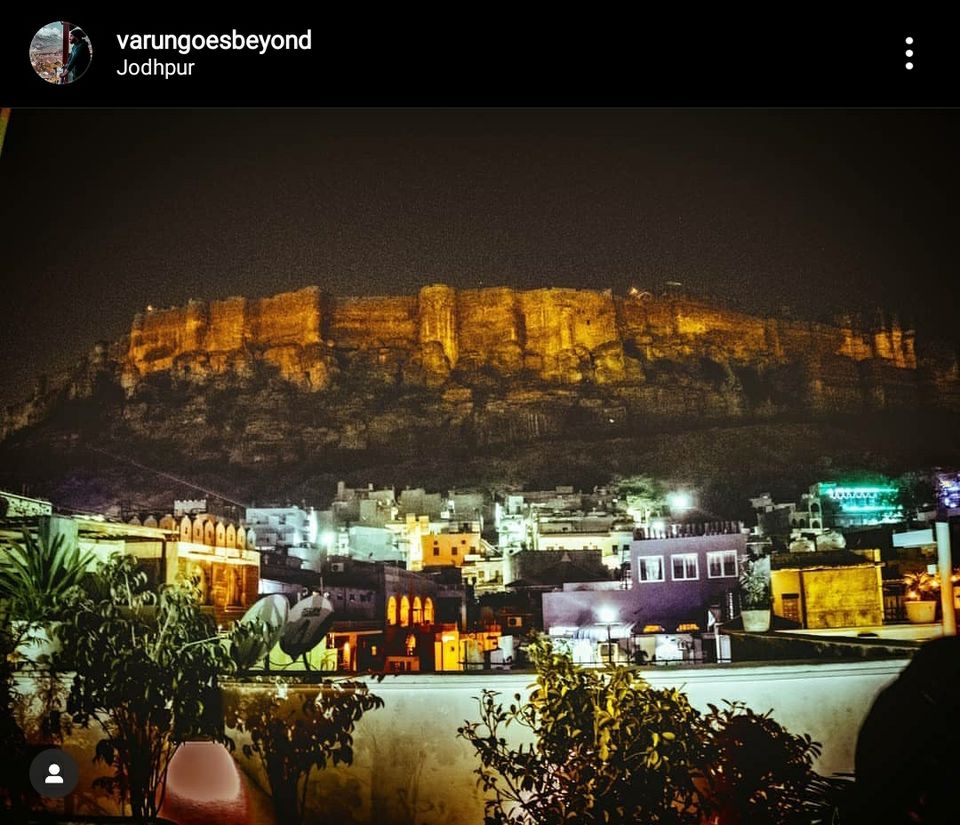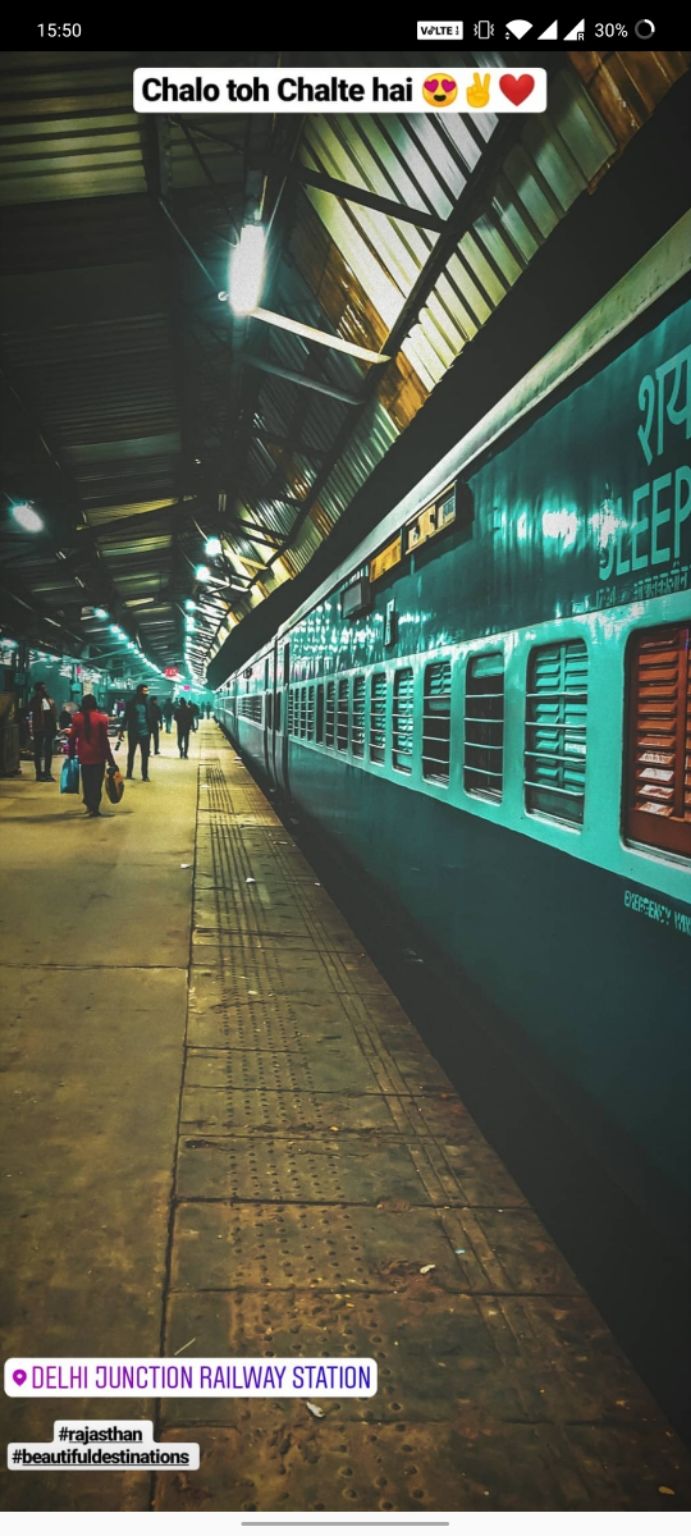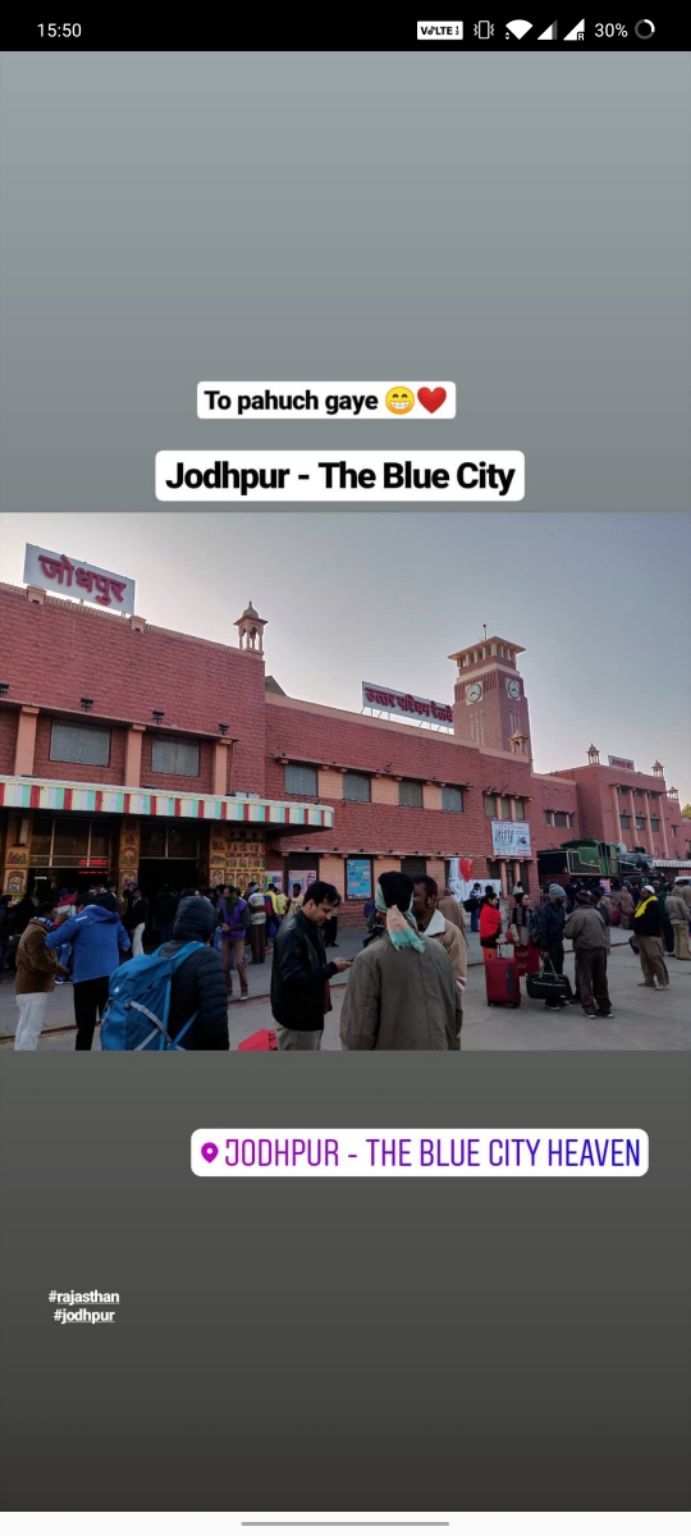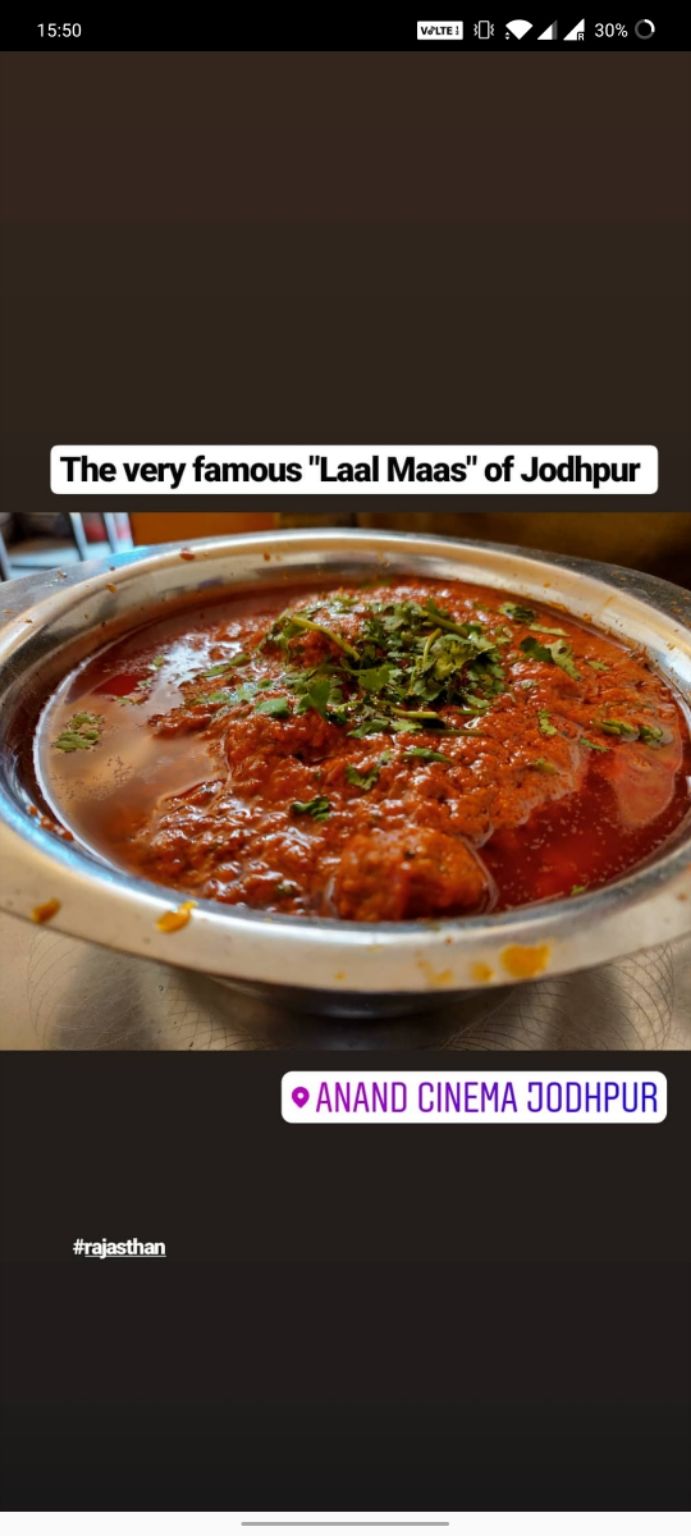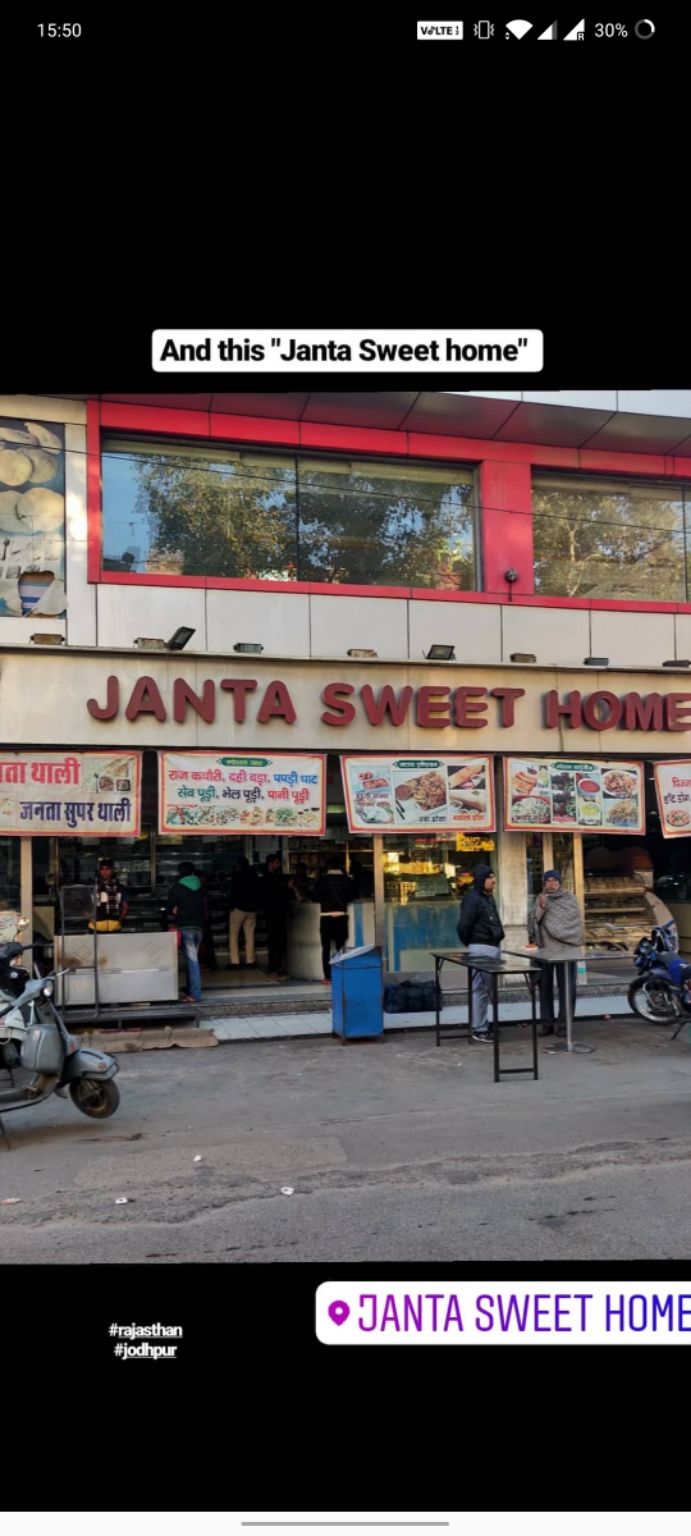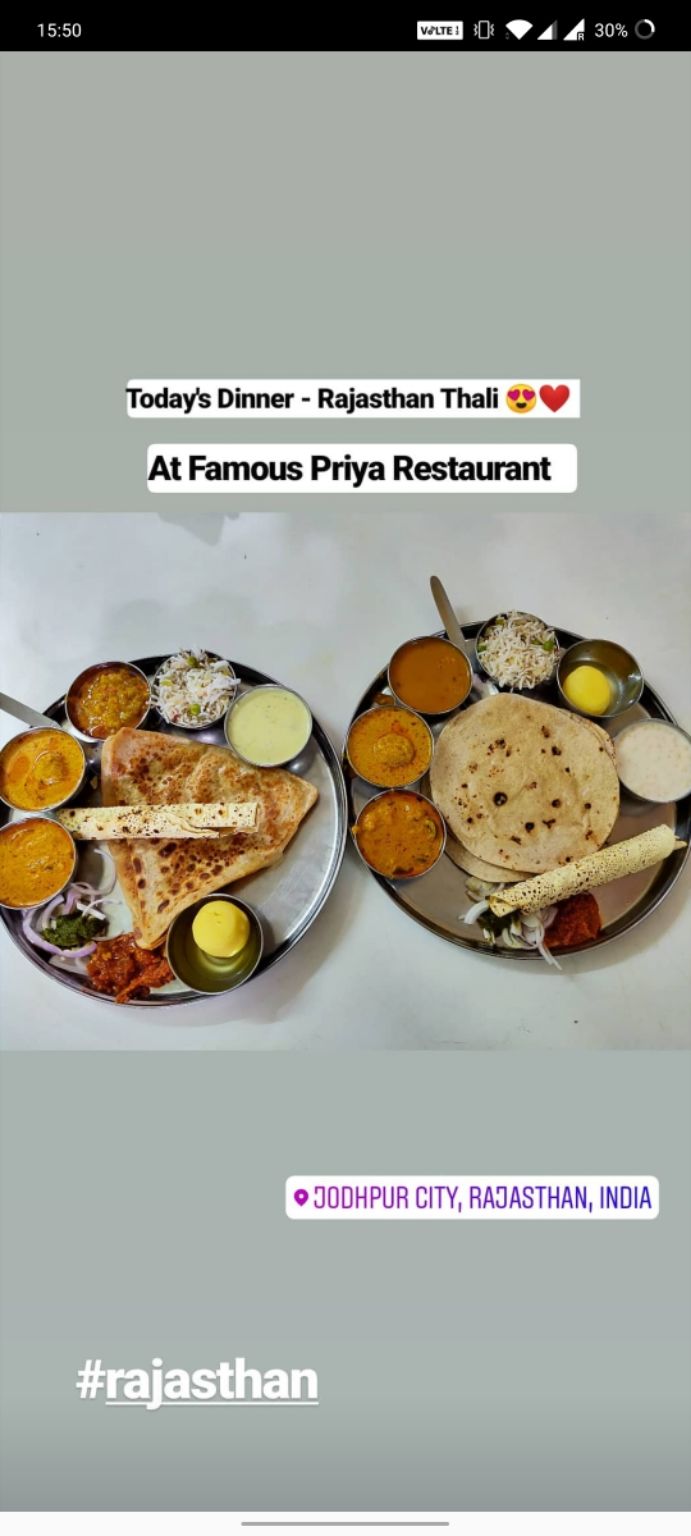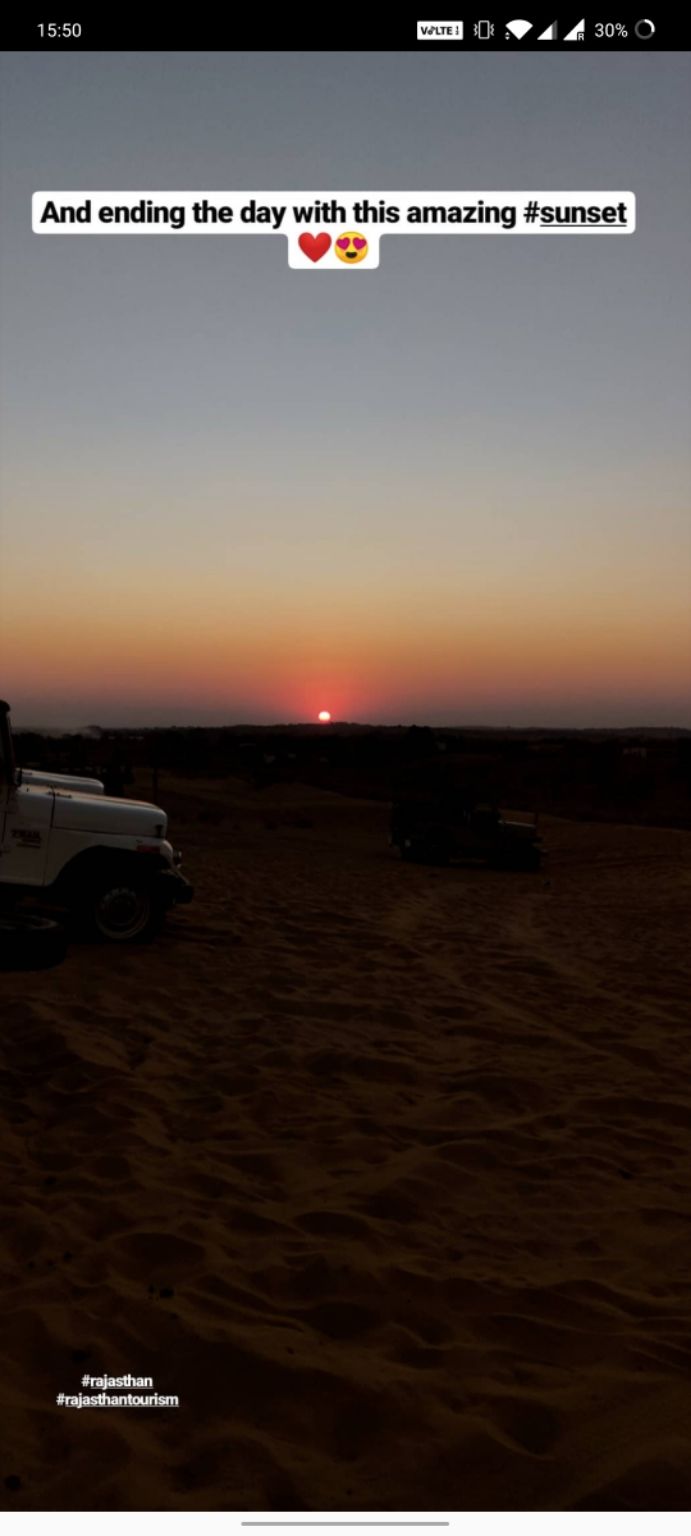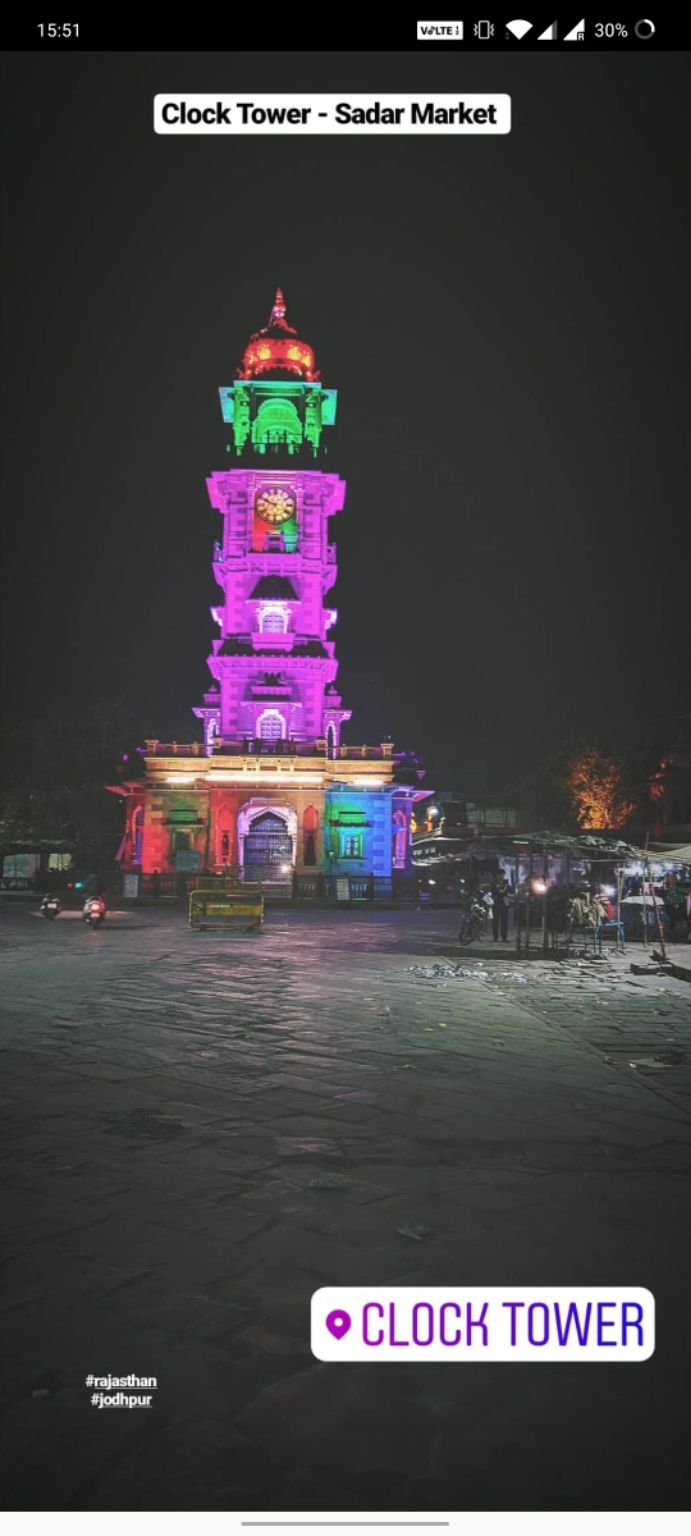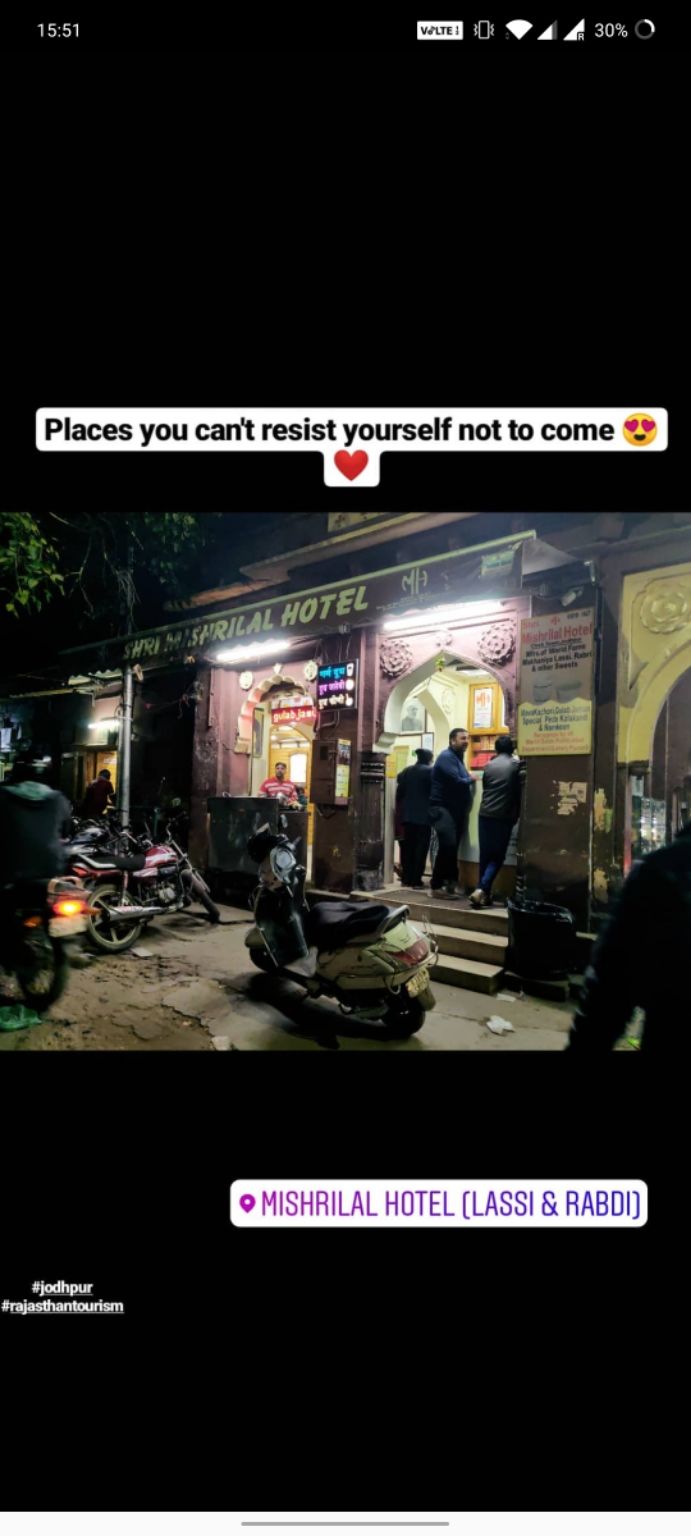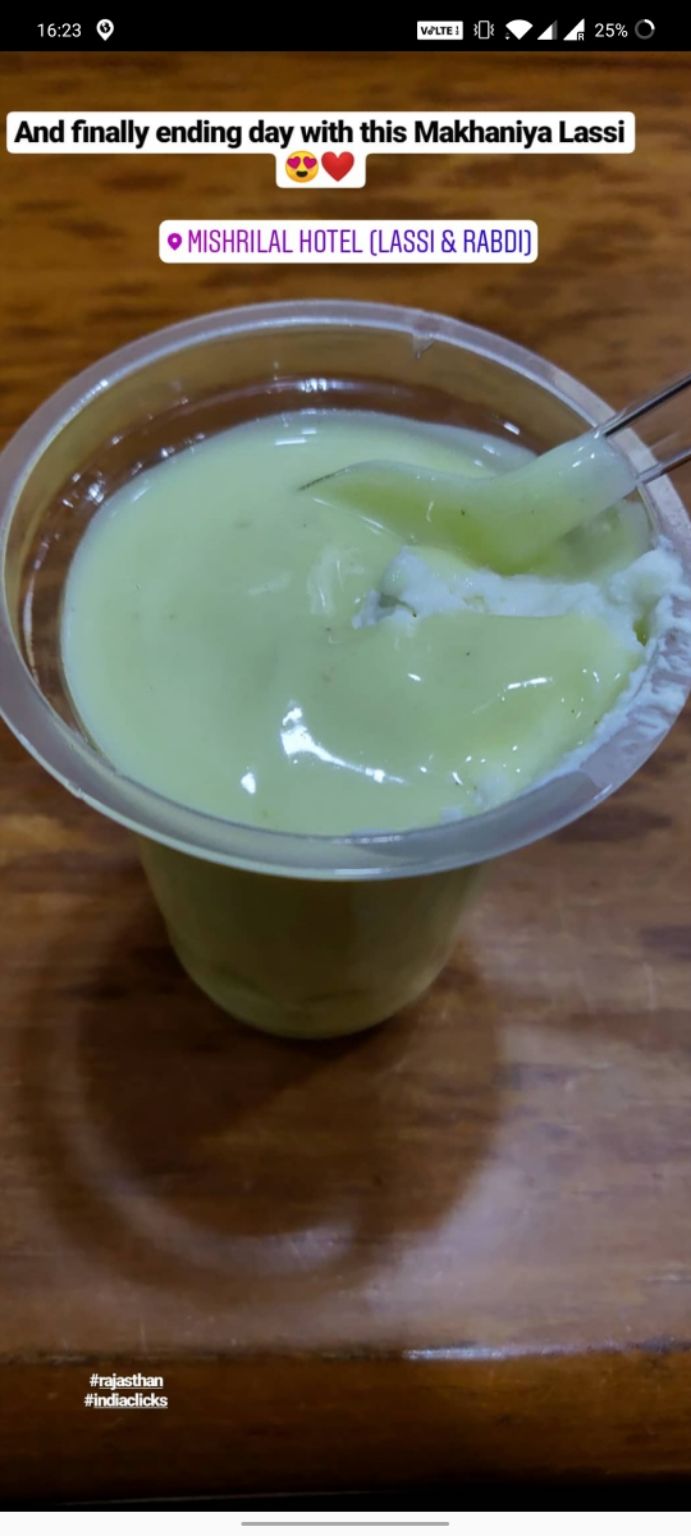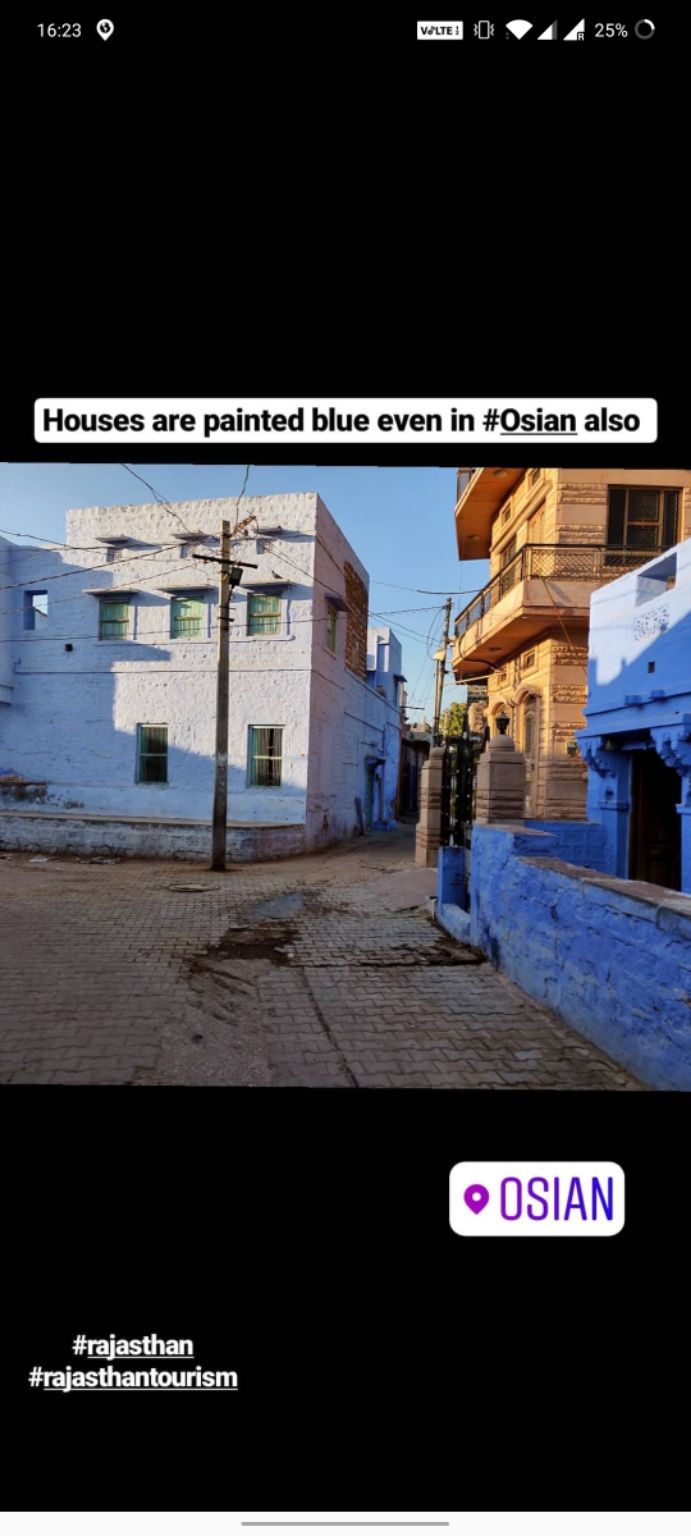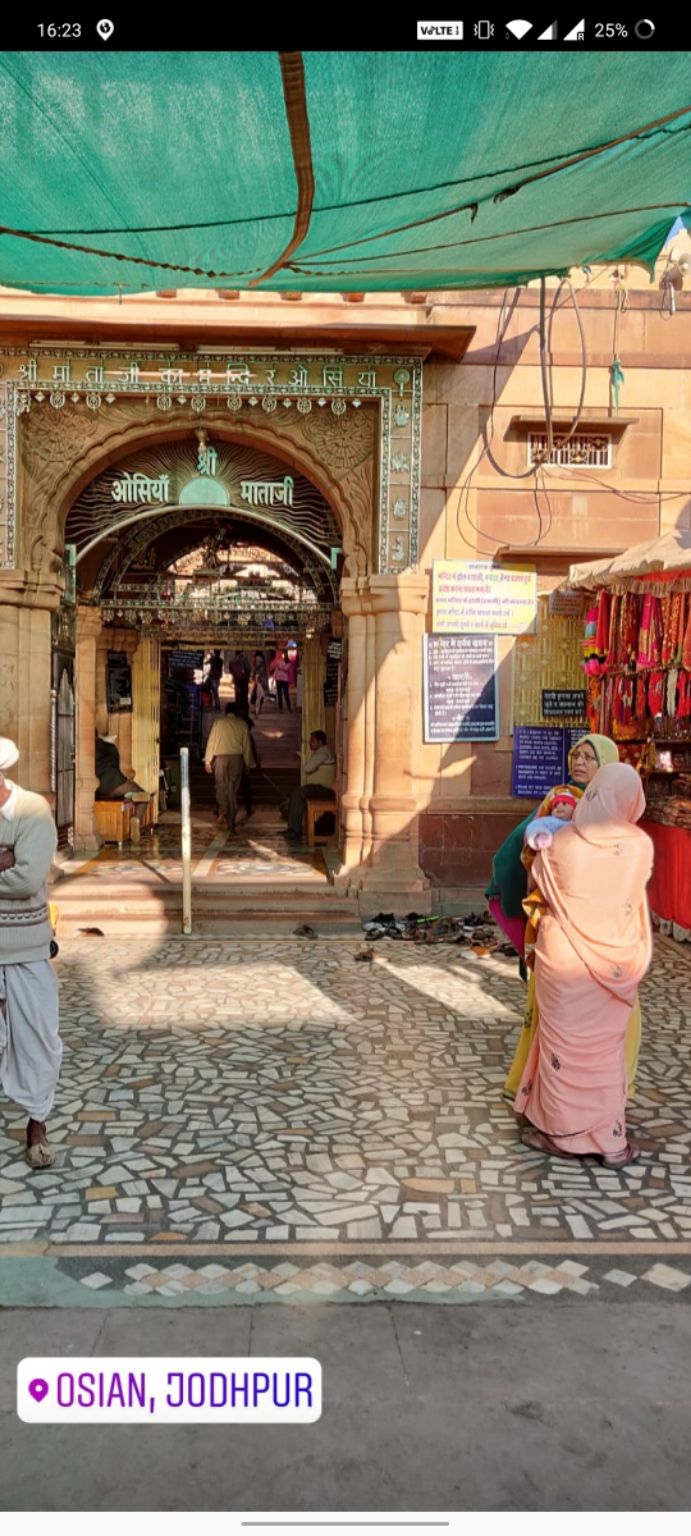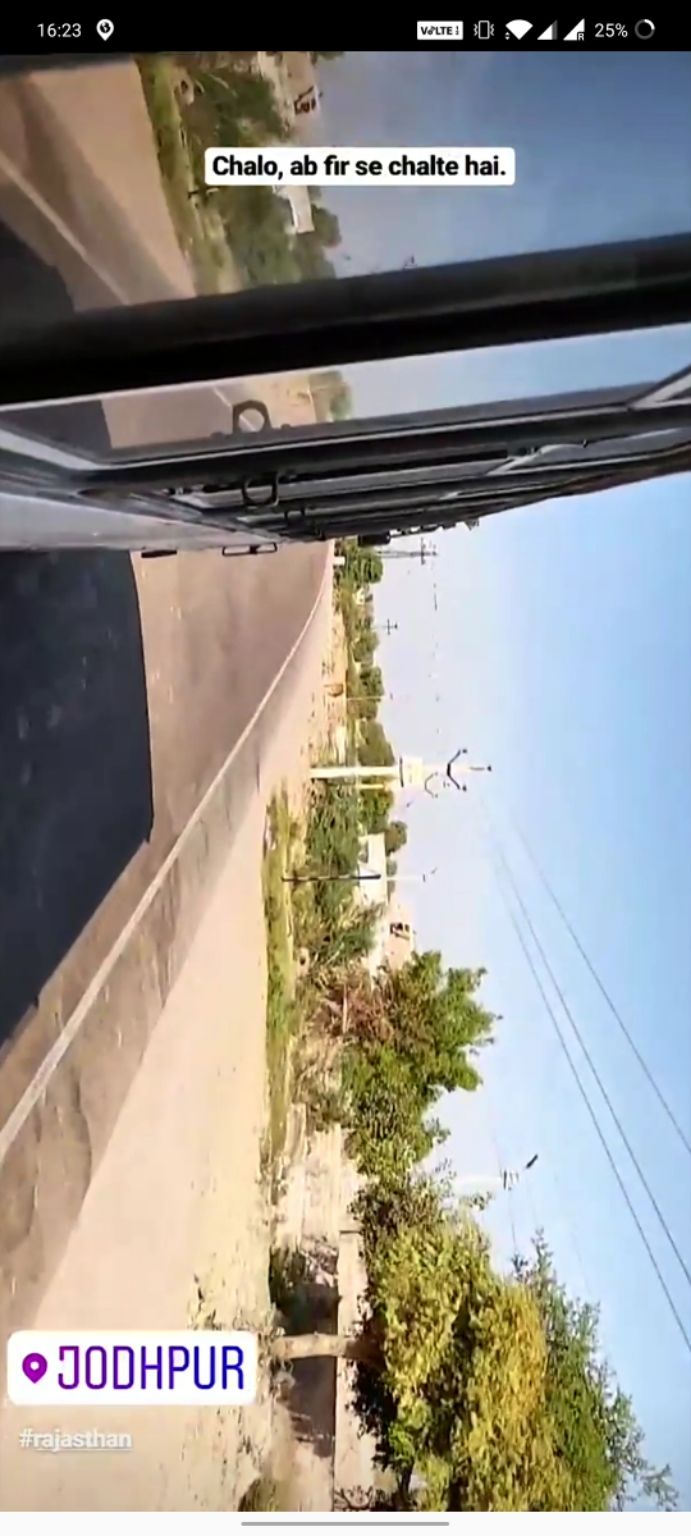 Due to extreme excursion and tiredness, I ended up waking up a bit late and missing the early morning free guided walking tower. It was my last day in Jodhpur and I decided to explore the various monuments and architectural heritage of the city. So, I talked to a guy in the market and asked him to take me around the city. He agreed for 600 INR for Umaid Bhavan, Madore Garden, Kaylana Lake, Machiya Diversity Park and at the day end to Jaswant Thada. 
So, I got ready, packed my bags, took my gears and went to the market to have breakfast at a very famous "Omelet Shop". This shop is located on the west side of the Sadar Market Gate. It is the oldest shop in the town and offers hundreds of varieties of omelets. I tried 3-4 varieties and it was worth to start off the day with mouth-watering omelets. 
After having breakfast, I called the guy who agreed to take me sightseeing tour.  
Kaylana Lake is an artificial lake that was build was by Pratap Singh in 1872. The lake spread over an area of 84 sq. kM. This lake receives its water from "Hati Nahar" which is further connected to "Indira Gandhi Canal". Various migratory birds especially Siberian Cranes can be spotted here during the winter season.
This beautiful palace was built by Maharaja Umaid Singh in 1943. It is the world's biggest private residencies. A part of the palace is a museum that visitors can visit during the daytime. This palace was built to provide employment to thousands during the famine. The ticket to the palace costs Rs 30. 
Built by Maharaja Sardar Singh of Jodhpur State in 1899 in memory of his father, Maharaja Jaswant Singh II and serves as the cremation ground for the royal family of Marwar. The mausoleum is built out of intricately carved sheets of marble. These sheets are extremely thin and polished so that they emit a warm glow when illuminated by the Sun. The cenotaph's grounds feature carved gazebos, a tiered garden, and a small lake. There are three other cenotaphs in the grounds. The cenotaph of Maharaja Jaswant Singh displays portraits of the rulers and Maharajas of Jodhpur. I would highly recommend visiting this place during the evening to get catch a magical sunset behind the Mehrangarh Fort.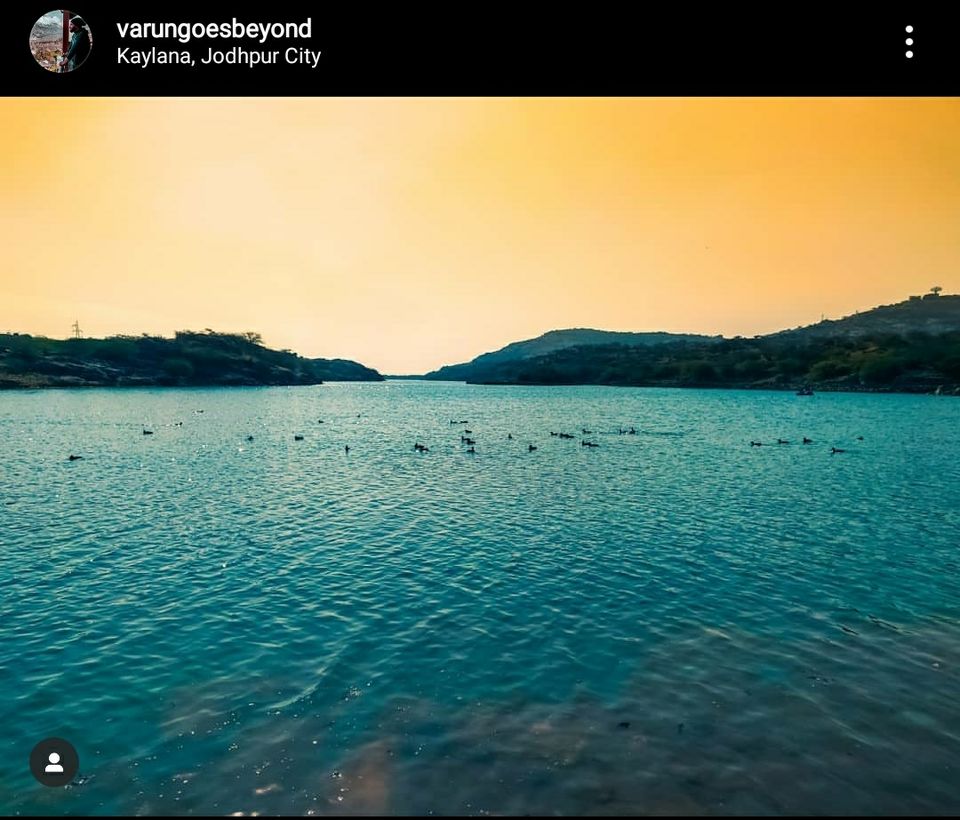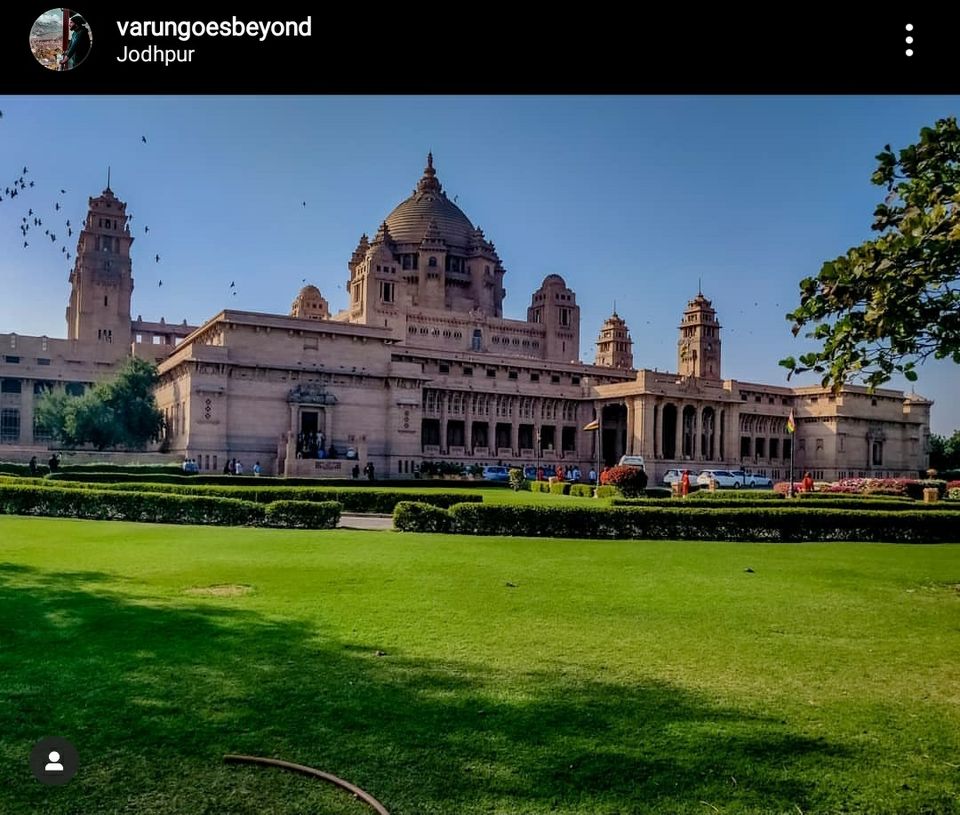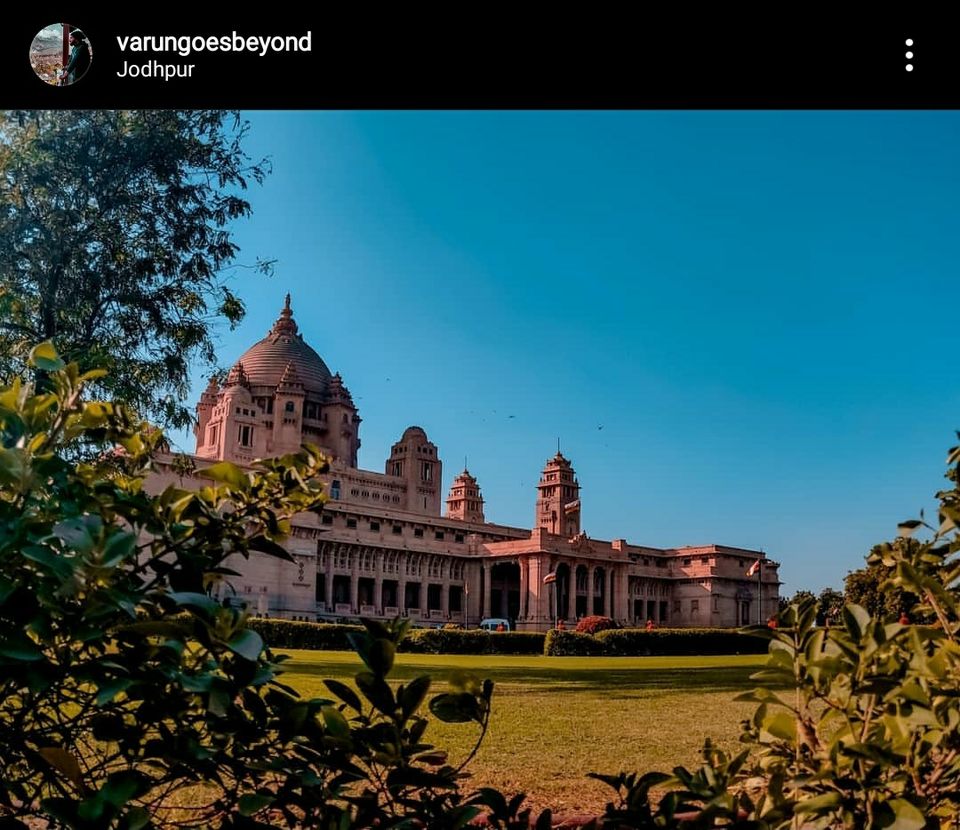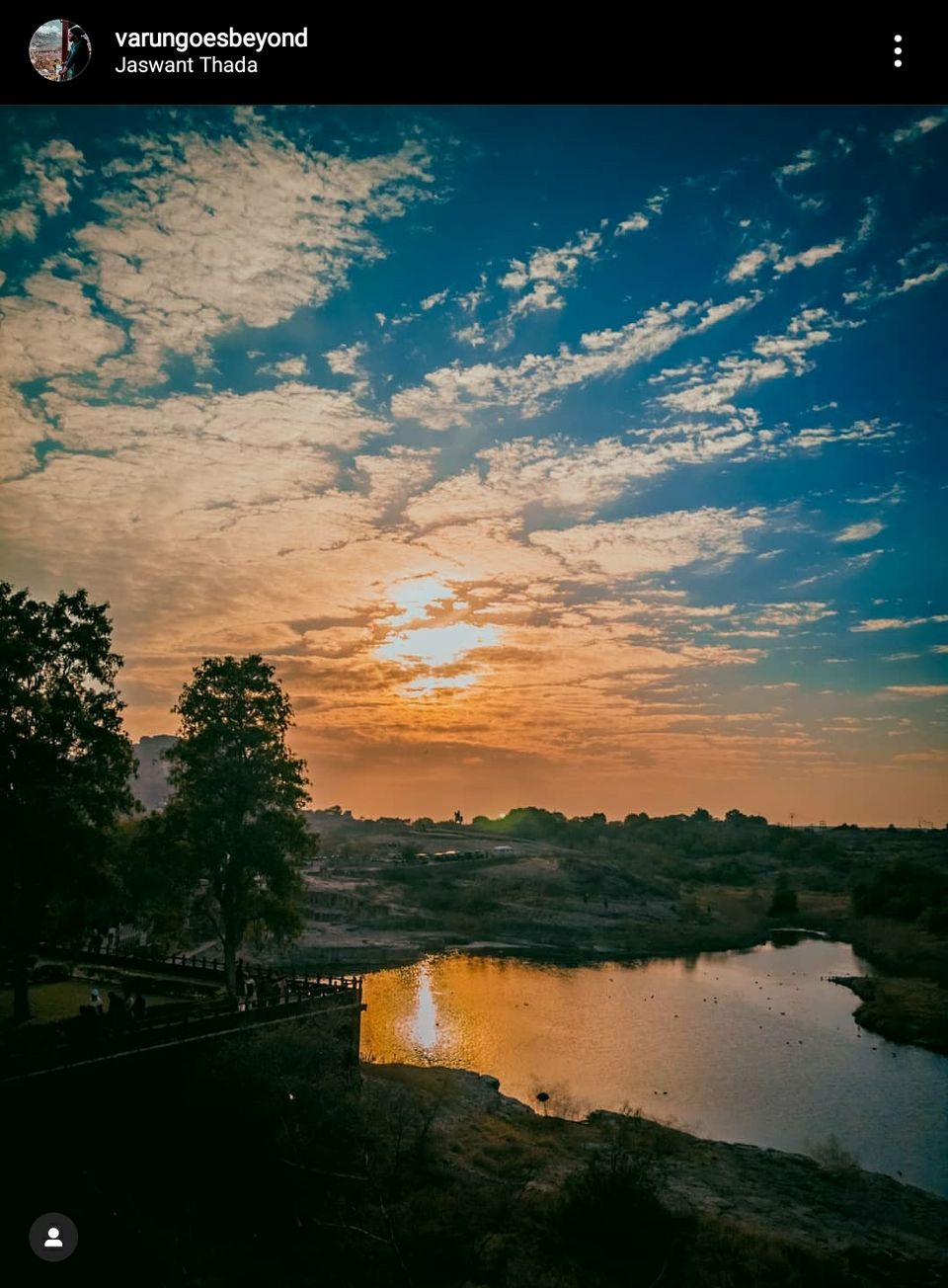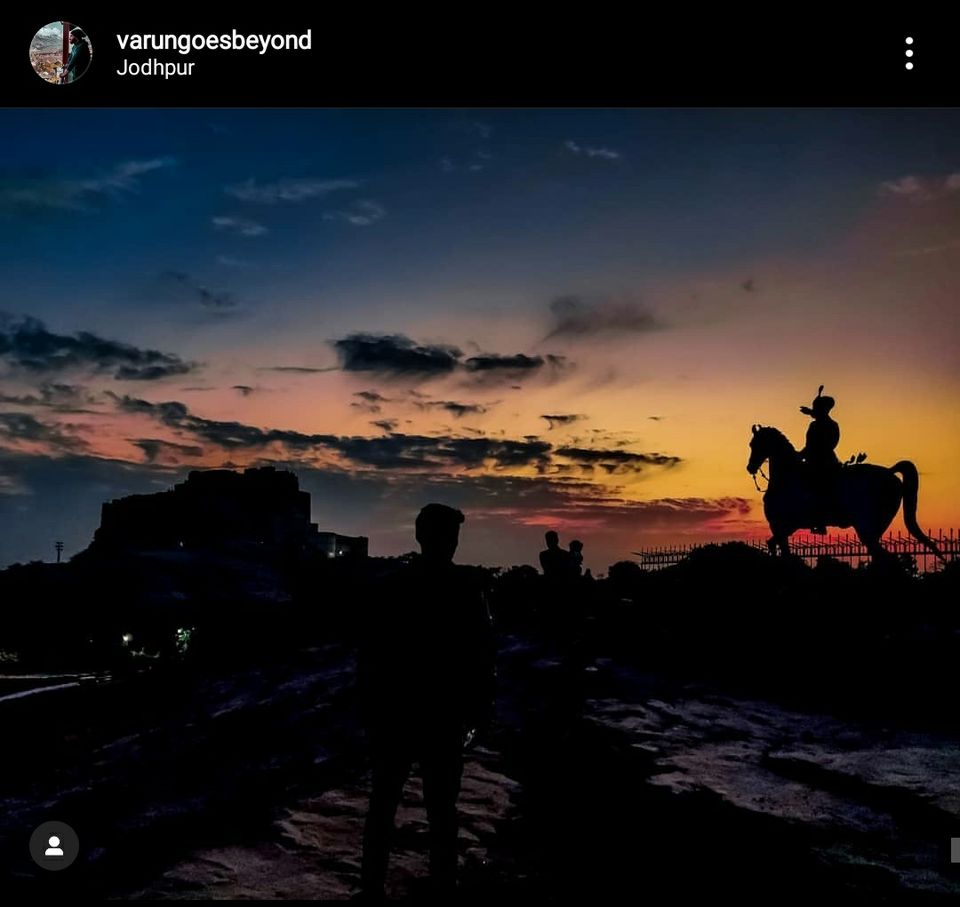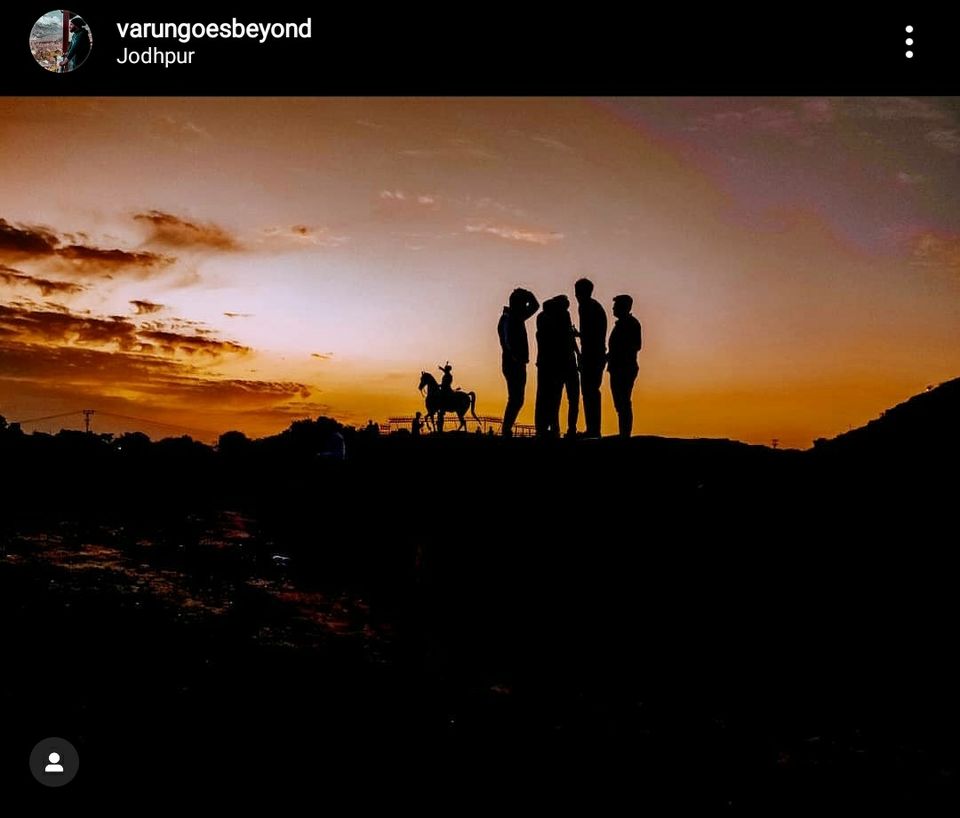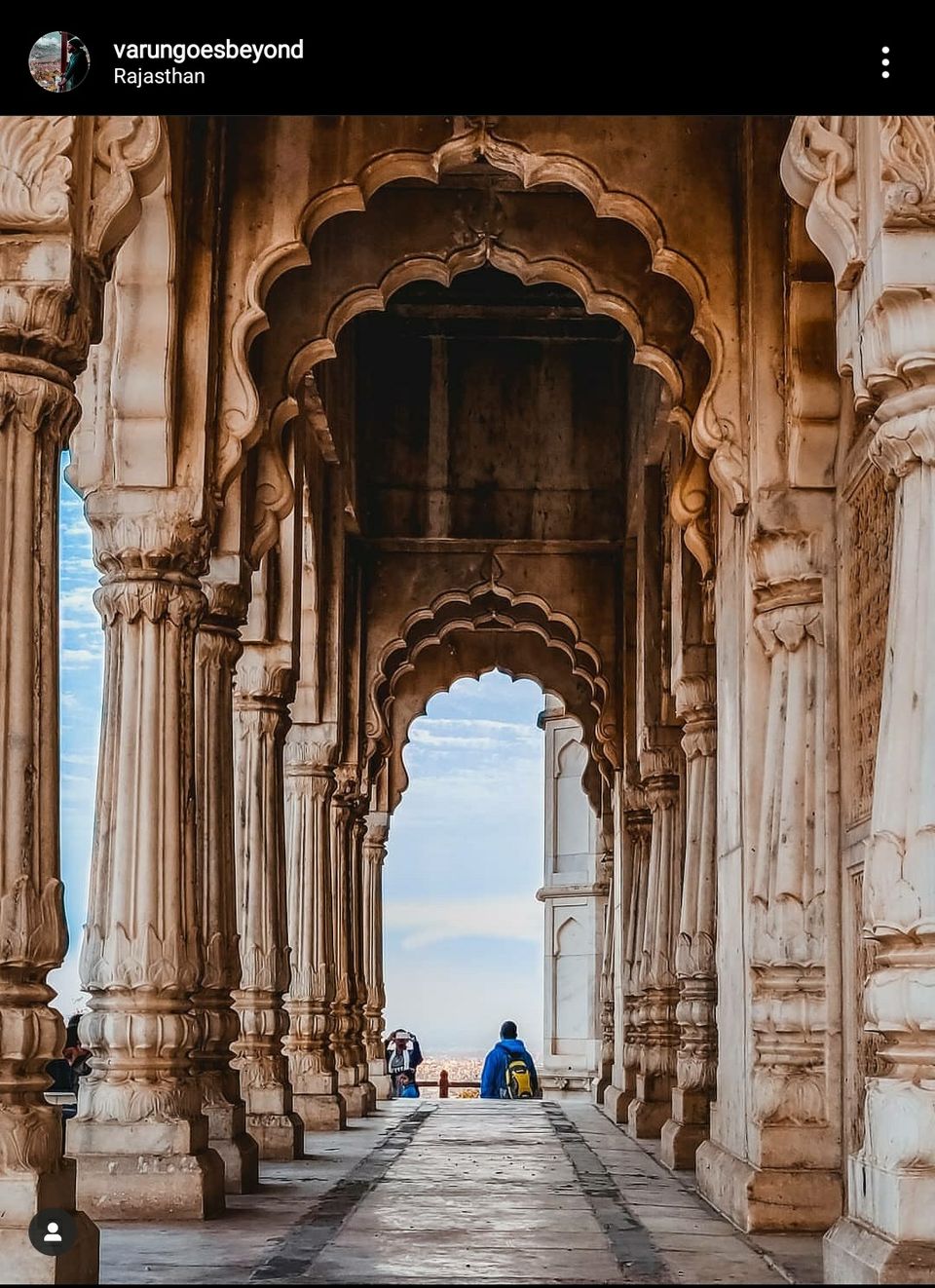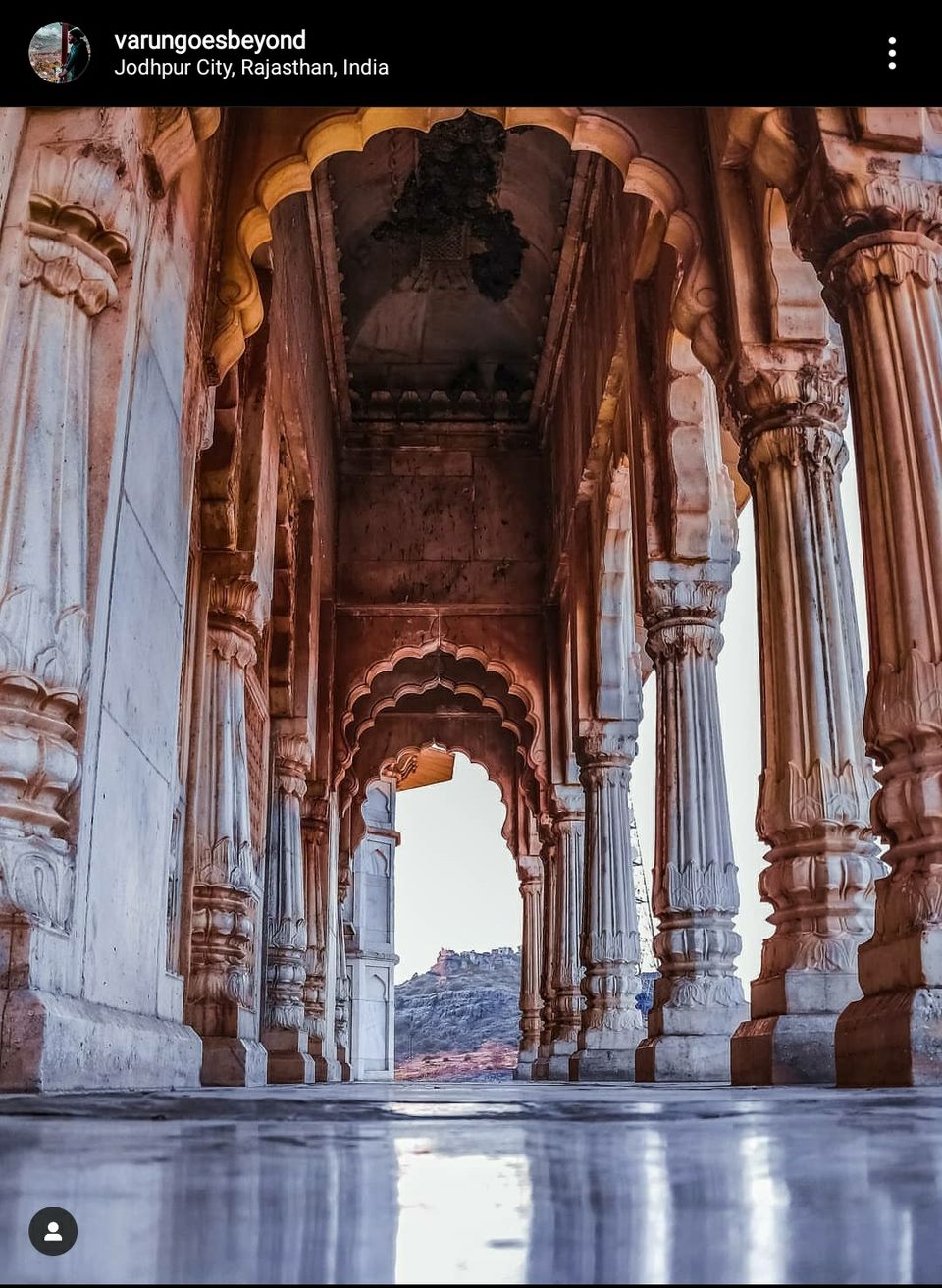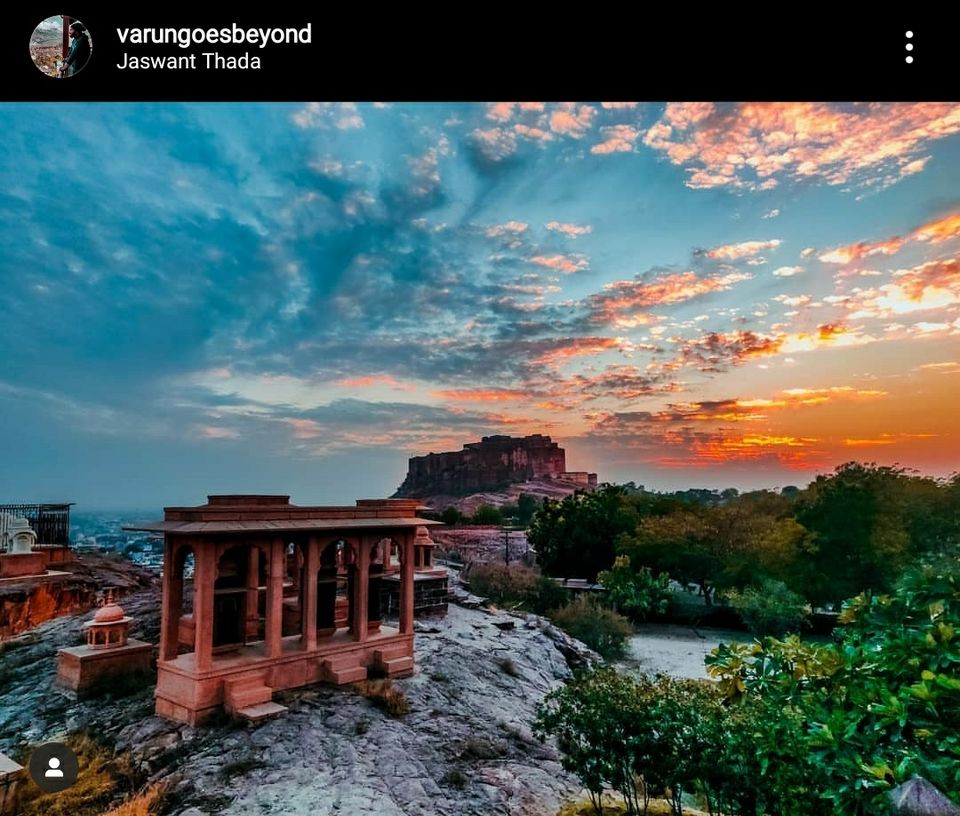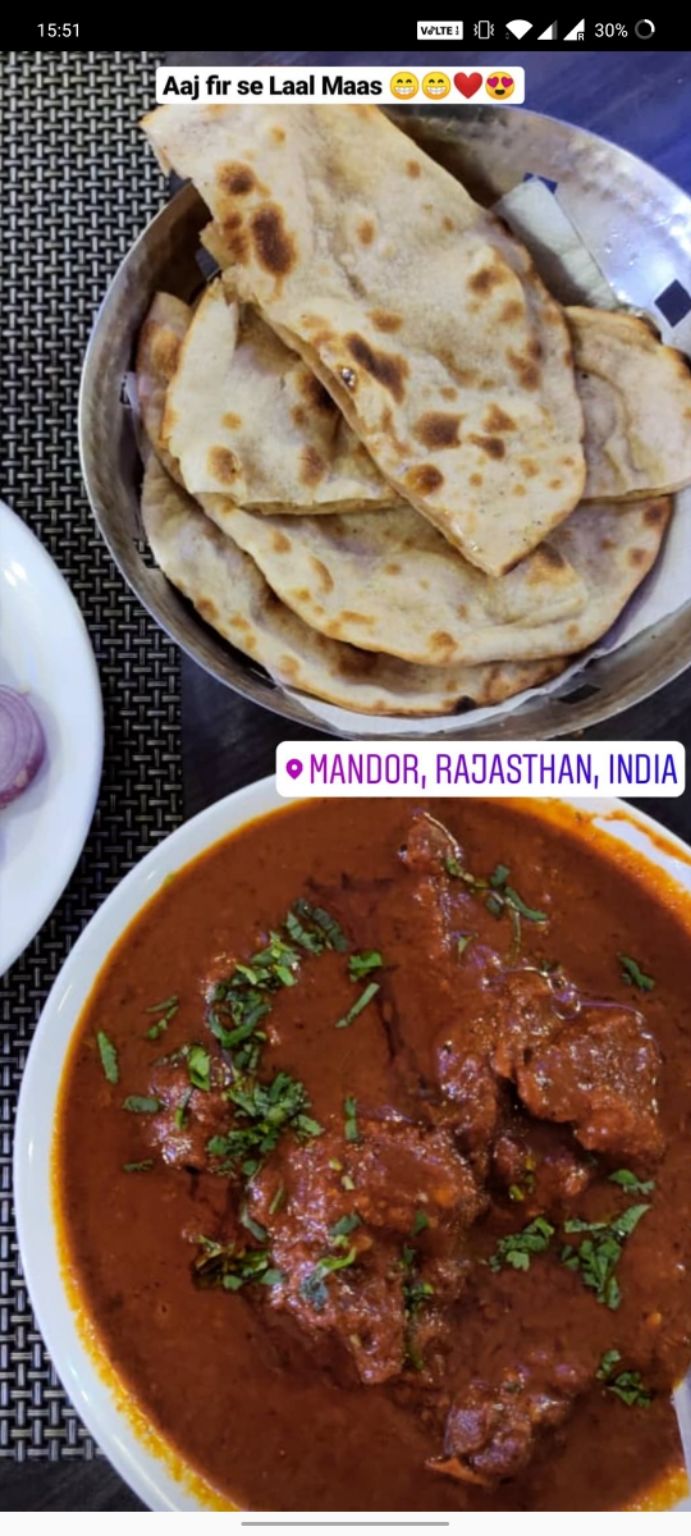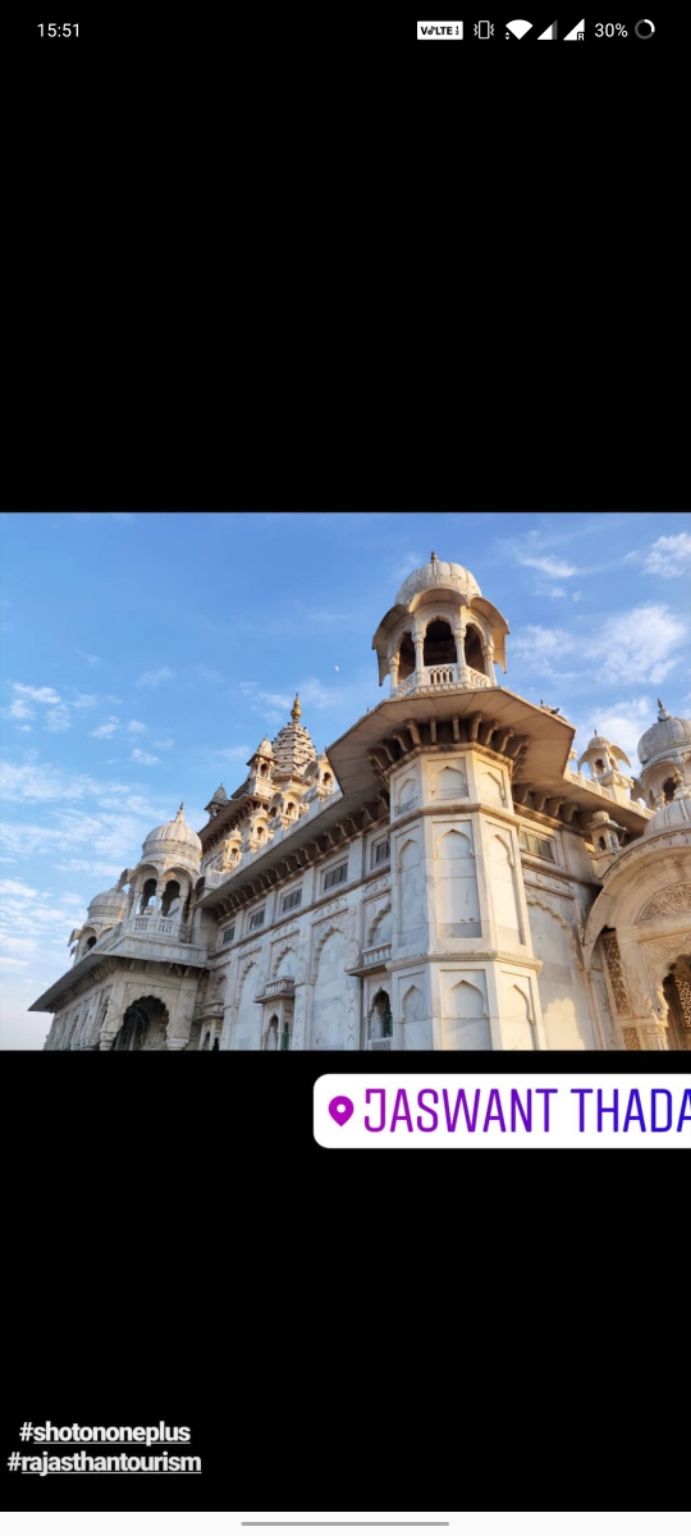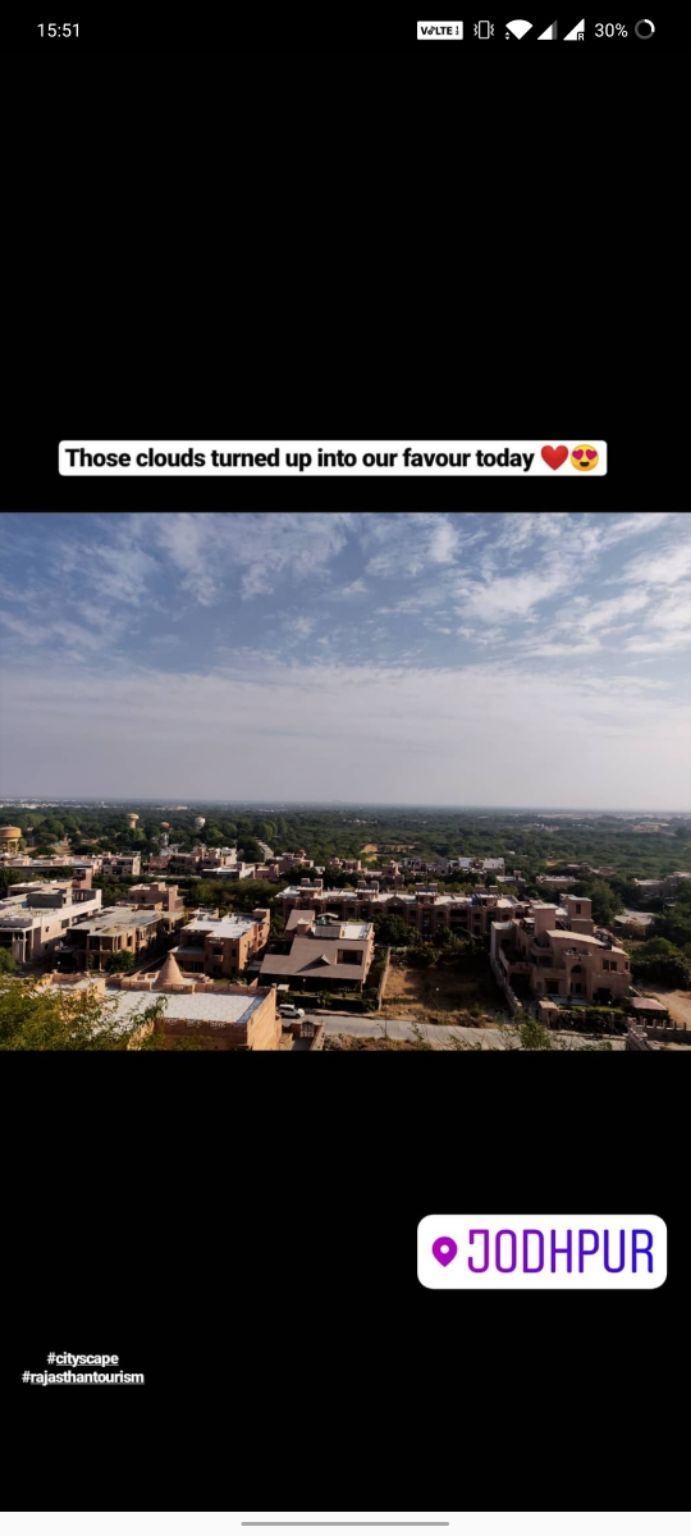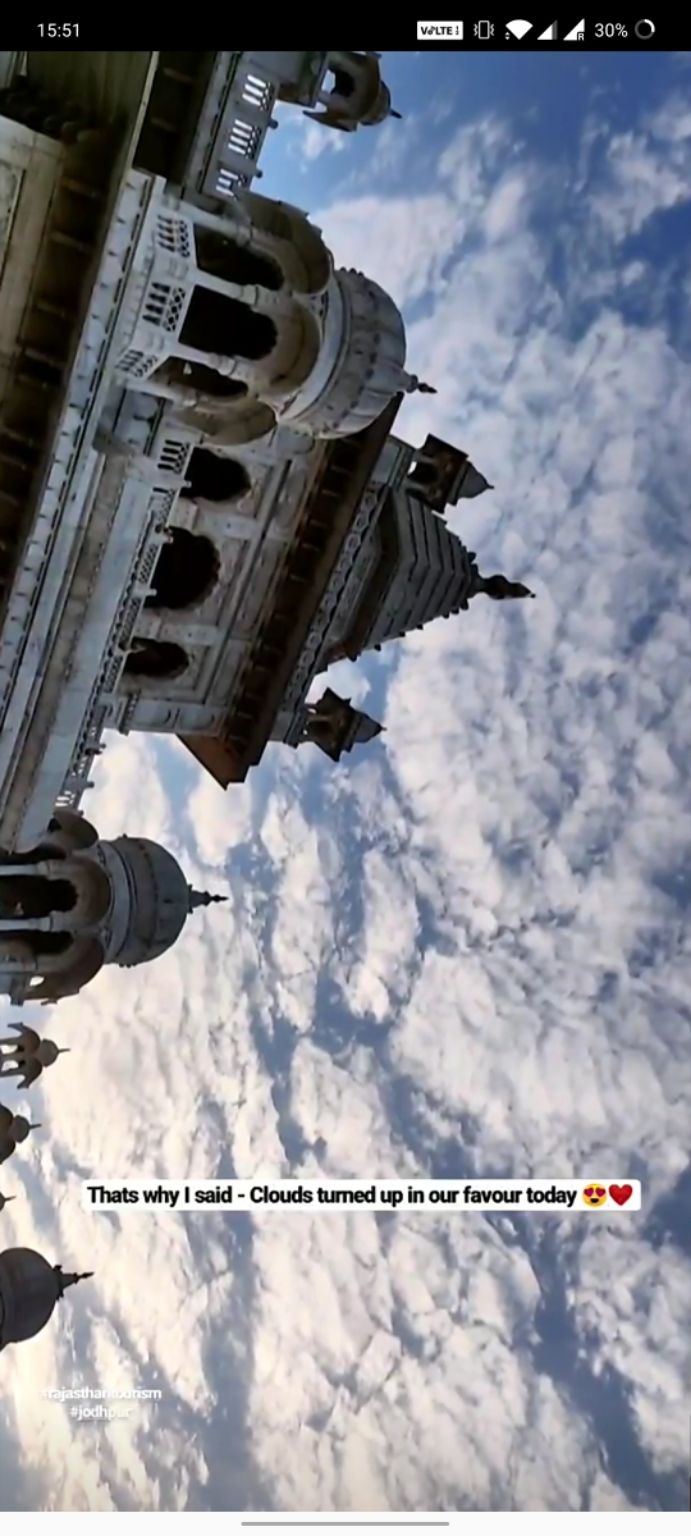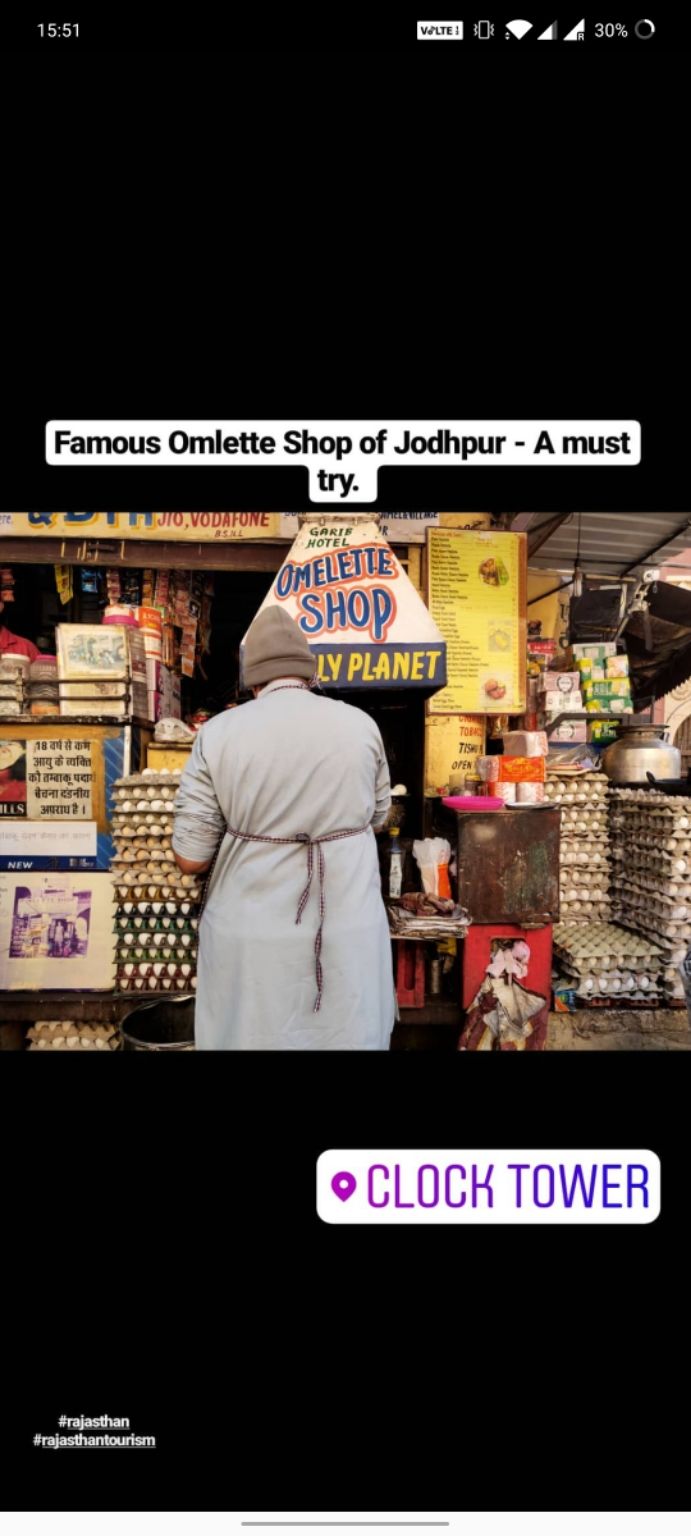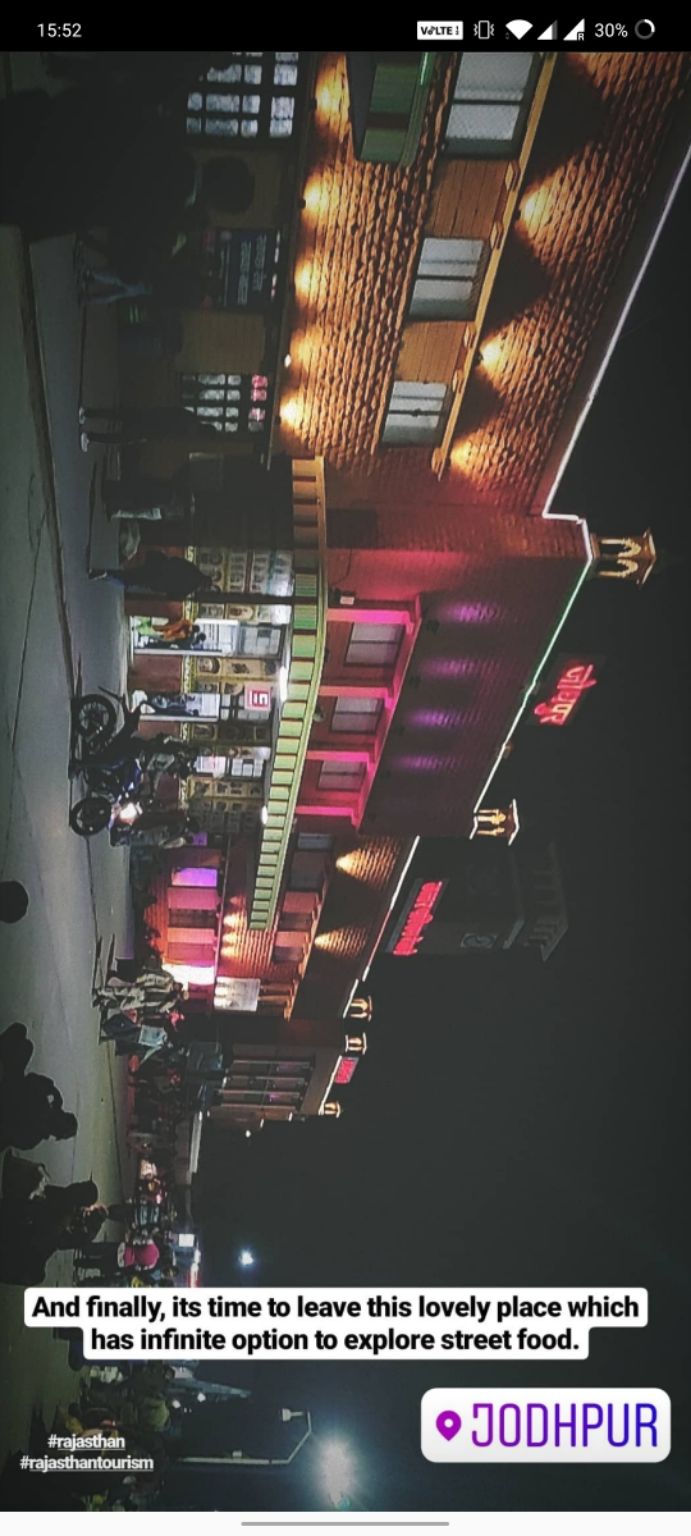 Time to Leave - 
So, it was time to return back home after a short and memorable trip to Jodhpur. This place had my heart to the fullest. I enjoyed a single minute being in this city. All I can say is that this city has a lot to offer for both travel and food lovers.
Budget - The expenditure on the whole trip inclusive of train tickets, accommodation and entry tickets, etc. was less than 3000 INR. 
My Recommendations - 
1. Book your accommodation in the old Joldpur town with the view of Mehrangarh Fort.
2. A day trip to Osiyan.
3. Have a Rajasthani thali at Priya Restaurant.
4. Makhaniya Lassi at Shri Mishrilal Sweets.
5. For non-veg lovers, they must try Laal Maas.
6. Breakfast at the famous Omlet Shop
7. Free guided walking tours to see the blue town.
8. End your day at Jaswant Thada with a magical Sunset with Mehrangarh Fort in the backdrop.