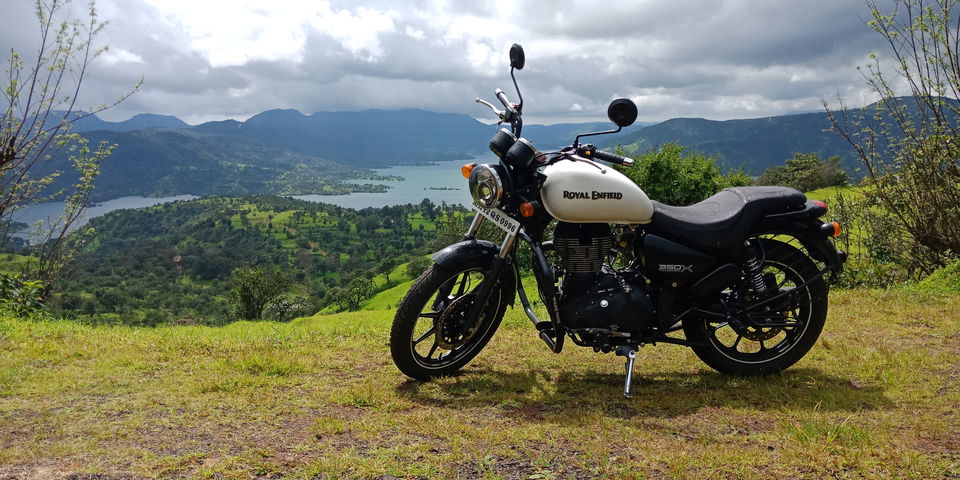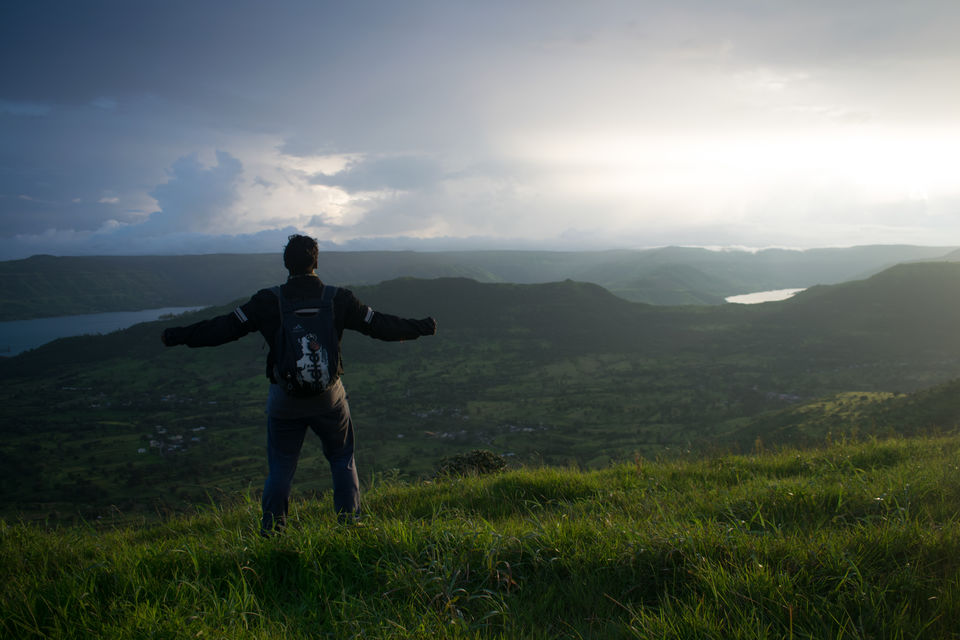 I joined new riding group calling themselves '5th gear Riders'. After some introductions and all Guys decided a ride to Kaas pathar (plateau) and lake Bamnoli. So we decided to Start on 16th Sep. 2018 in moring before the dawn. Meeting point was setup at Newale bridge at varje-malwadi. Our Journey and stops were decided and shared on whats app.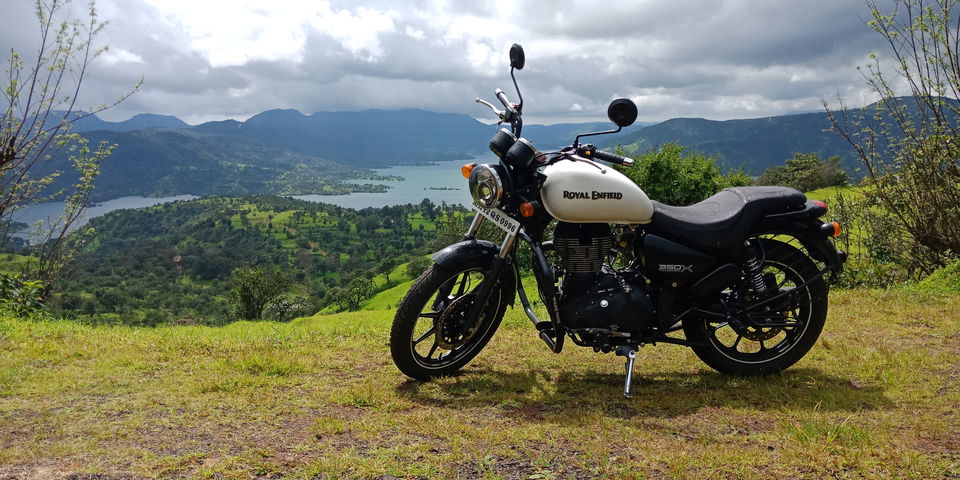 How To Reach
(Refer to google maps)
We rode our bikes for at-least two hours  and reached near bhor. We stopped and had some breakfast and again started our Ride. We saw many scenic beauties and highway was really in great conditions like 'makhan ke mafik'. Soon we reached Satara city and from there kaas pathar was only 21kms away soon we were greeted by twisty and curly bends which were we amazing to Ride. Soon we reached kaas pathar as we already had booked a slot online which costed us 100rupees each.But let me tell you first what kaas pathar is..
KAAS PATHAR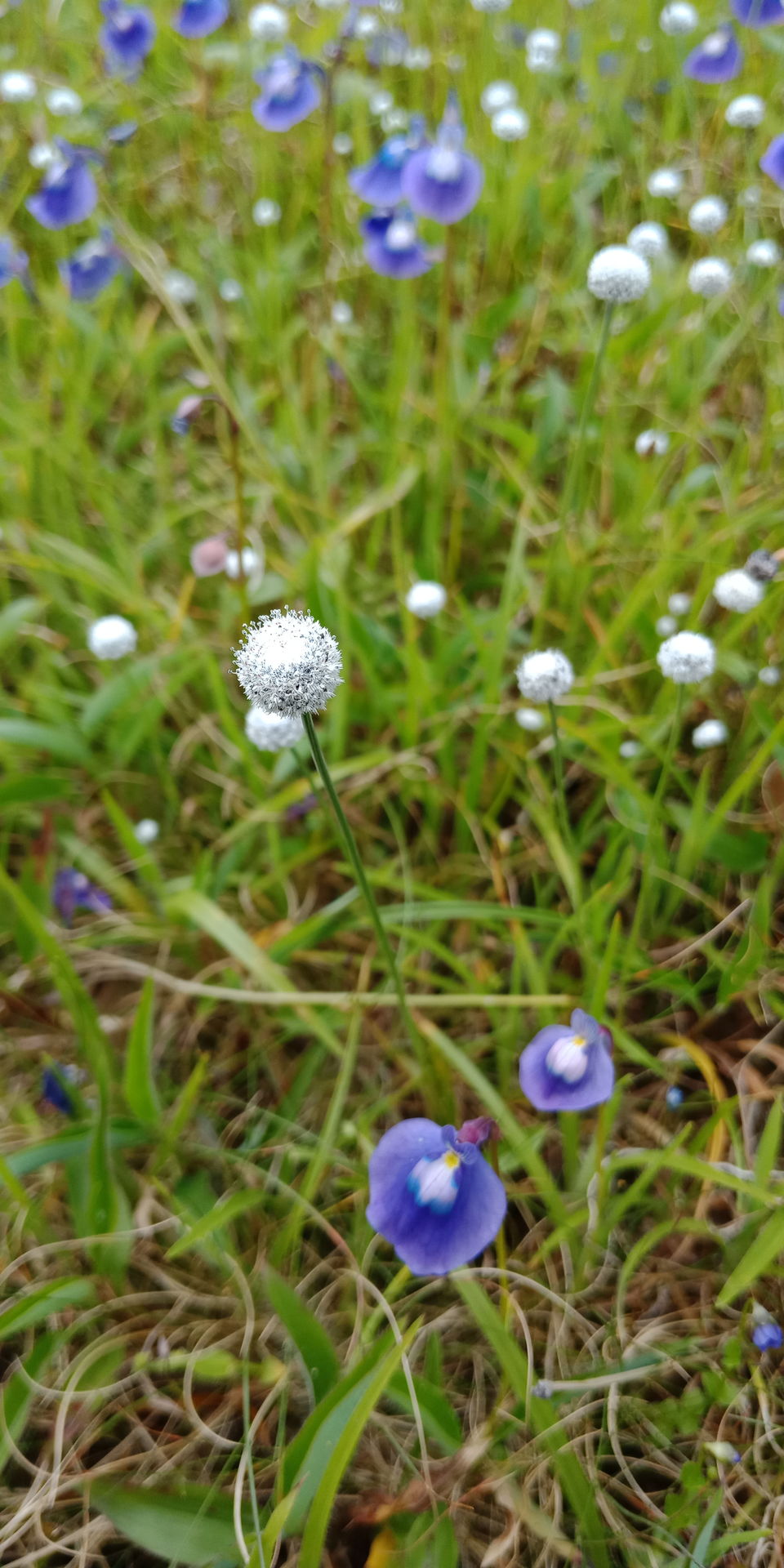 The Kaas Plateau, also known as the Kaas Pathar or Kas Sadas, is a plateau situated 25 kilometres west from Satara city in Maharashtra, India. It falls under the Sahyadri Sub Cluster of the Western Ghats, and it became a part of a UNESCO World Natural Heritage Site in 2012.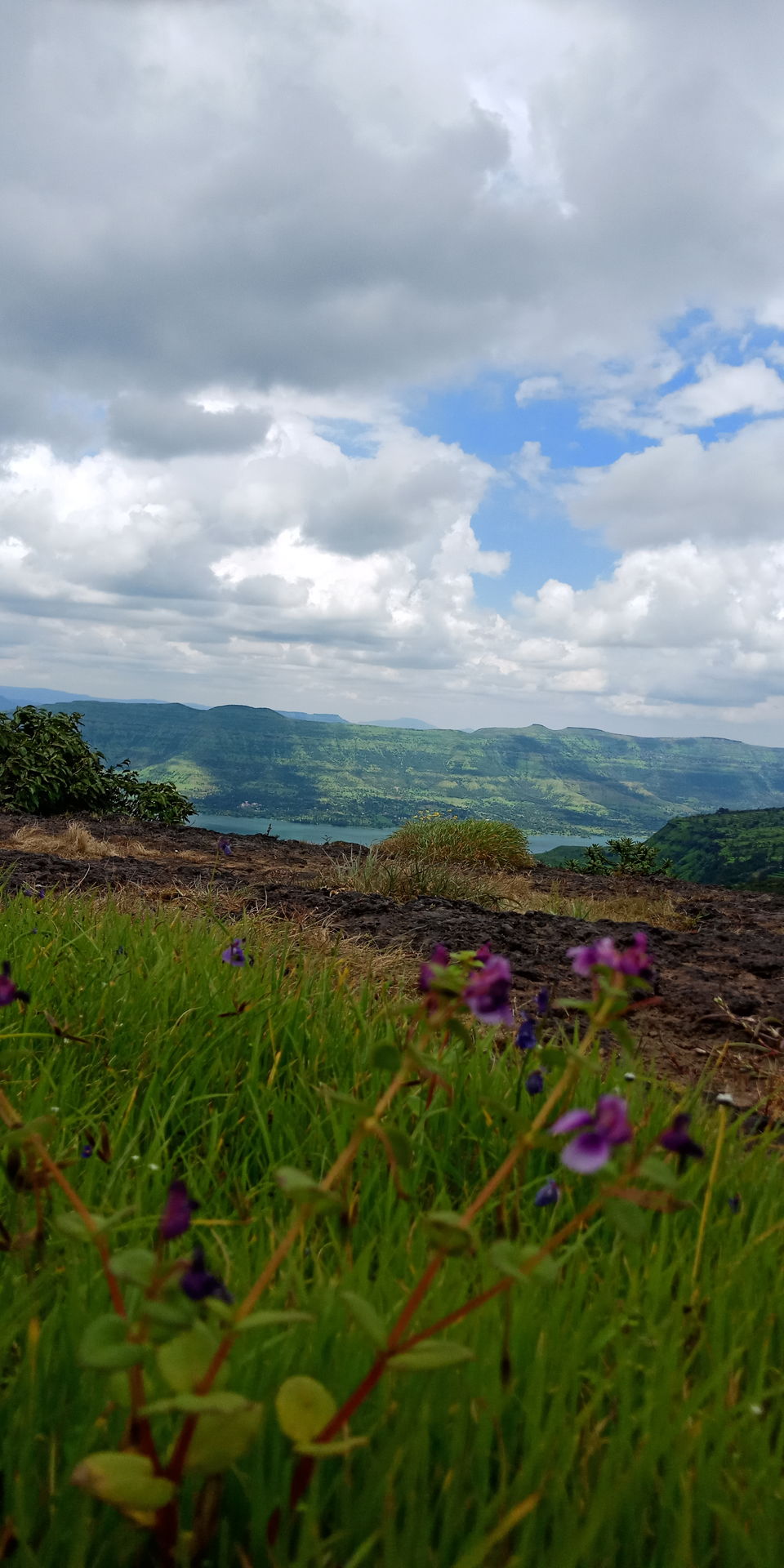 It is a biodiversity hotspot known for various types of seasonal wild flowers bloom and numerous species of endemic butterflies annually in the months of August and September.[3] The plateau is situated at an altitude of 1200 metres and is approximately 10 square kilometers in area.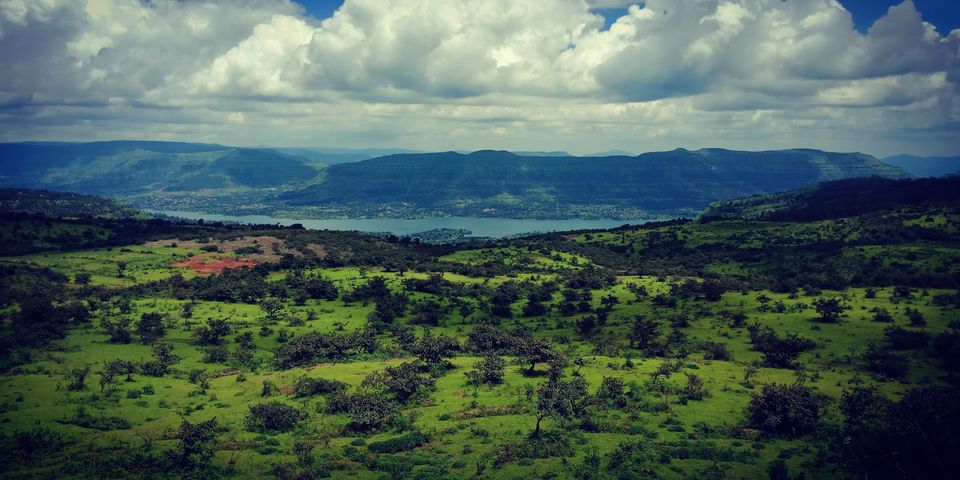 Kaas Pathar has more than 850 different species of flowering plants.These include orchids, shrubs such as the Karvy, and carnivorous plants such as Drosera Indica.
Kaas Pathar is a plateau made from volcanic rocks in the Satara district of Maharashtra, and comes under the biosphere of the Western Ghats. Then we saw some amazing views which were out of this world and place is really maintained wisely by forest and government employees.
We explored it and clicked some Photos till 1pm. and Started our ride to lake bamnoli were we wanted to do Lunch as we were passing to lake bamnoli route betwwen it was marvellous and scintillating and we encountered some great road with 27 hair pin bends.
We had lunch at lakeside made by locals We had fish, chicken and Rice which was deliciuos, we ate like hungry Lions.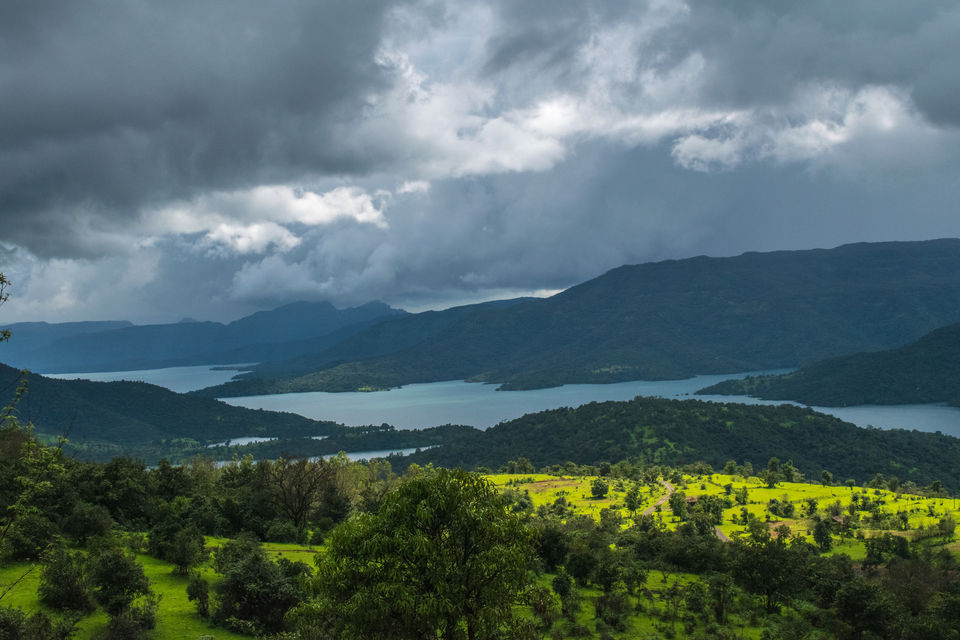 So let me tell you first about bamnoli
BAMNOLI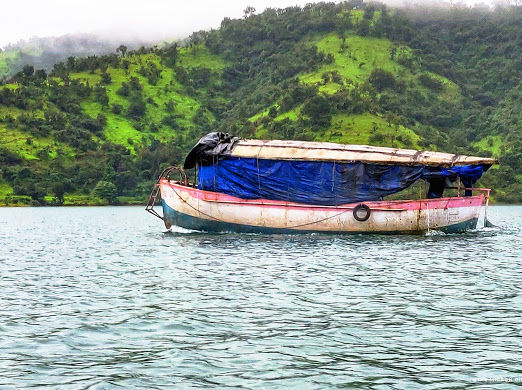 Bamnoli village is the scenic village near Satara which is situated on the bank of Shivsagar Lake formed by Konya dam. Boating is the main attraction of Bamnoli village, local people provided boating for tourists to visit Tapola (Mini Kashmir), Vasota Fort and Nageshwar Temple.
There are multiple boating options to choose from and one can either go for a short ride around Shivsagar Lake, or visit Tapola mini Kashmir of Maharashtra, or take guided tour to Vasota Fort or Nageshwar Shiv temple. Boating price is reasonable only if you are travelling in group else you need to pay full amount for any ride.So we were greeted by rain and we forgot our rain wear so technically we experinced all three weathers rainy, winter and summer.
Returning to Pune
We had so many stops and captured so many memories in our Cameras and cell phones.
Thus we Reached Pune again at 11 o clock at night. Thus ending our beautiful jouney embarked together and left with great memories.