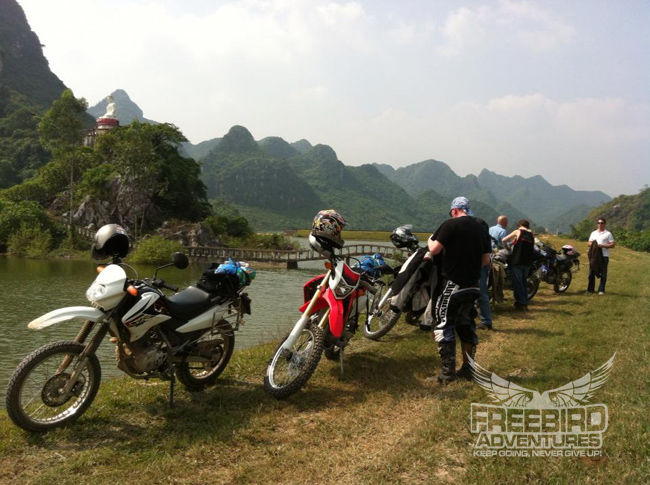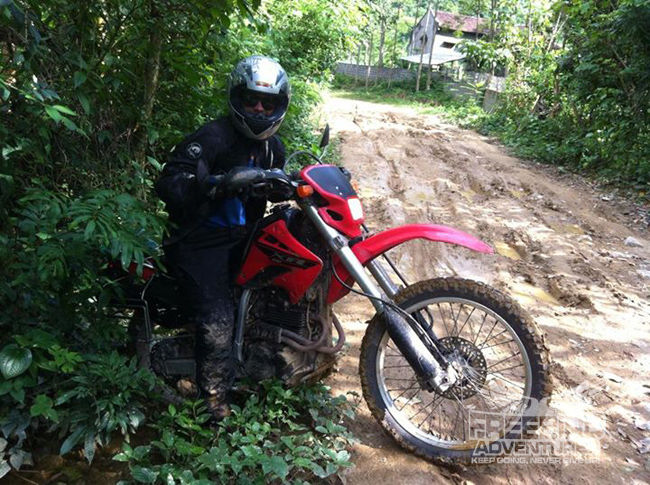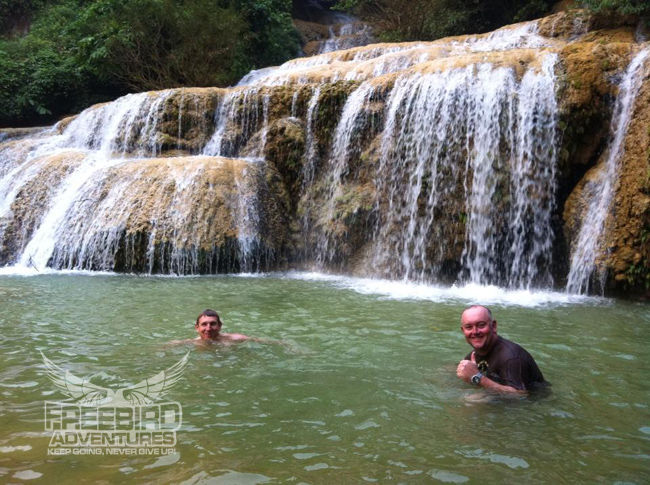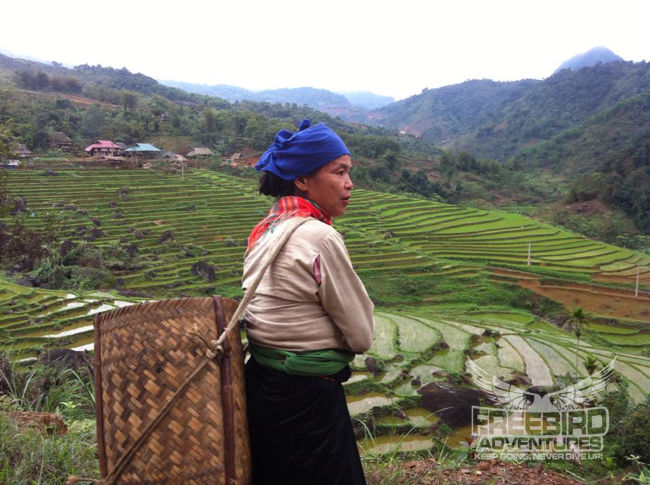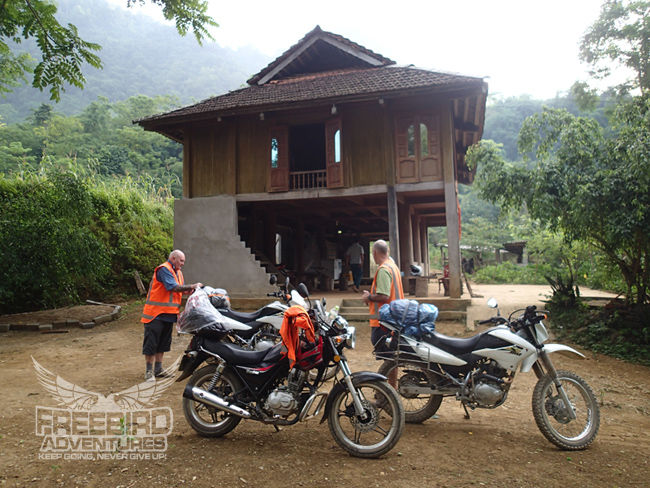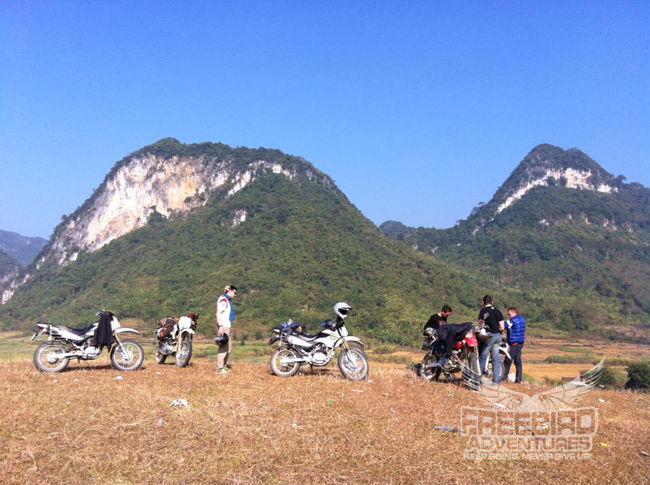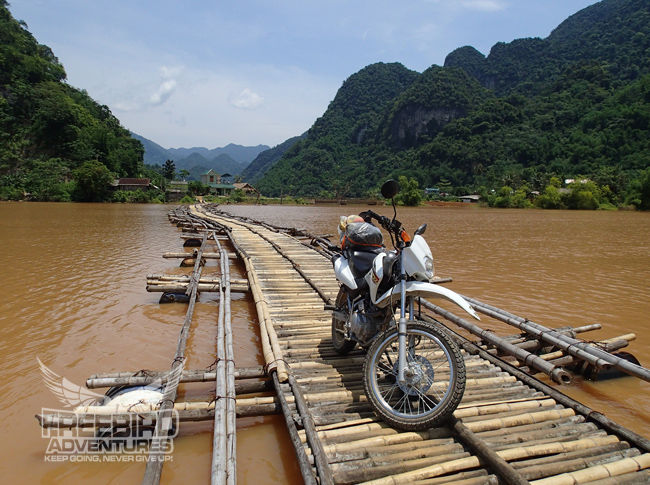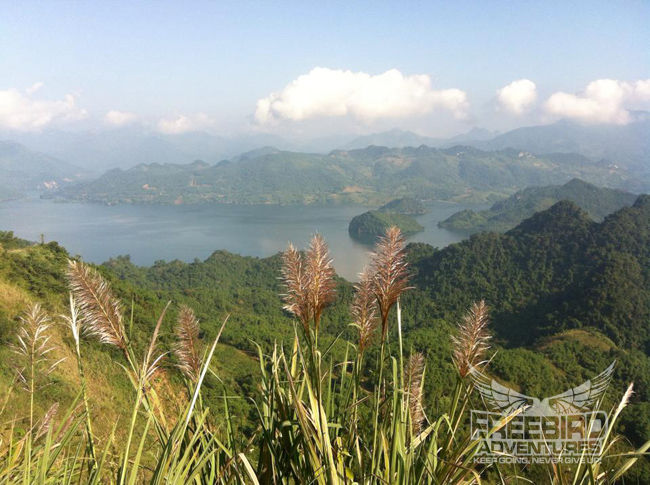 3 day – 360$ ( Honda XR150cc )
Note: Bigger bike & Smaller bike all availble email us for more infomation
Highlights:
The famous North West Vietnam.
Overnights in the traditional house of the White Thai & Muong ( homestay )
Private small group.
Activities include caving at the fish stream, walking in the village and swimming in the Dream waterfall.
River crossings, bamboo brigde, high mountain passes, and riding across the steppe where there are no roads – only directions!
Freebird Adventures invites YOU to explore one of the best 3D-2N paradise rural countryside. Starting from Hanoi.
Day one ride through the busy towns like a super heavy waterfall, we will ride through many little villages and ride paddy and few different lakes where you only see it on the motorbike, our homestay it is in an amazing valley, the house next to the real Dream waterfall.
The second day up on a plateau and finally descending in the peaceful Da River delta. Out of the HCM trail, the roads are quiet local way but there are many hidden mountain roads. Ride slow to enjoy the beauty of the natural we also stop at the white Thai village to see the cave with the fish stream. after our lunch we will keep going ride to the czary bamboo brigde where the island guy told me (fucked that) and make another free time on the grass hill, we will spend the night with the white Thai people.
And the third day we will ride along the biggest lake and see two more small waterfall before we hiding back to the crazy city again.
Take a rest whenever you want and wherever you need. All in all, a great motorcycle vacation in such a short time. Just let us know your ideas and we will tailor make a trip that you likely remember it for long.
Includes
Motorcycle
Petrol
All meals (Vietnamese foods only) and non-alcoholic beverages
Accommodation in local hotels or homestays
English-speaking guide
All fees, tolls and National Park entrance tickets
Mechanic
Helmets, Padded Motorcycle jackets
Rain gear
Excludes
Visa to Vietnam
Any other transportations are not mentioned in the itinerary
Insurance
Drinks
Other personal expenses
What to bring
Passport
Good sunglasses
Good shoes for walking
Other personal needs and some cash for drinks or souvenirs
Some cash
Please call +84 (0) 935 642 888 to learn more about this or other tours.