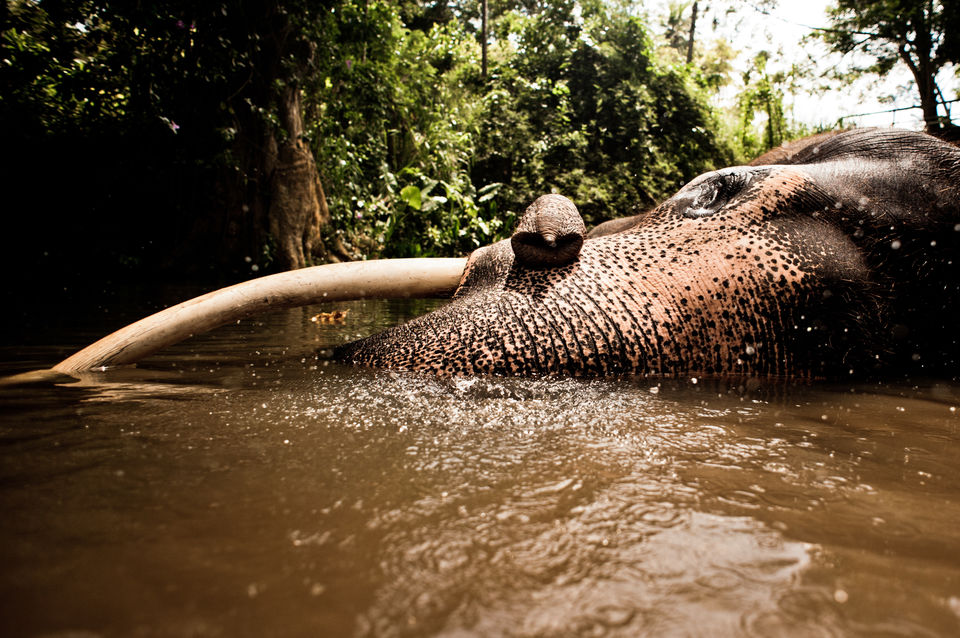 The small island idyllically floating on the Indian Ocean is home to an abundant variety of wildlife species, from stunning leopards to majestic peacocks. Whether you're on a wildlife tour with Esna Holidays or simply visiting a National Park that's close to your hotel, you're bound to see more than a handful of exotic creatures.
Wilpattu National Park
Wilpattu National Park, one of the oldest wildlife parks in the country is located within the sacred Cultural Triangle. Consisting of lakes, scrub lands, dense forest and cliff tops, the national park is the 6th largest in Sri Lanka. On a wildlife safari, keep your eyes peeled for herds of elephants, wild buffaloes, spotted deer, toque macaque and many more.
Best for: Elephants!
Best season: February – October
Recommended accommodation – Wattura Resort and Spa
Udawalawe National Park
Udawalawe National Park was declared as a sanctuary in 1972 to preserve the habitat for the dozens of water birds and Sri Lankan elephants that thrived across 30,821 hectares of lush forest. The park is the third most visited on the island. Some of the other commonly spotted animals include the sambar deer, axis deer, tufted grey langur, water buffalo, golden jackal, peacock, mugger crocodile and many more.
Best for: Water birds and elephants
Best season: October – April
Recommended accommodation: Jetwing Kaduruketha
Minneriya National Park
To protect the catchment of the Minneriya Tank and the wildlife within the area, Minneriya National Park was declared as a national park in 1997. Best known to provide the ideal feeding ground during the dry season for elephants that reside in the forests of Matale, Trincomalee and Polonnaruwa. Located about 182 km from Colombo, the park is one of the 70 Important Bird Areas in Sri Lanka, when formed with Kaudulla and Girithale.
Best for: Elephants
Best season: October – April
Recommended accommodation: Hotel Sigiriya
Horton Plains National Park
A protected nature reserve, Horton Plains National Park is located in the central highlands of Sri Lanka and is rich in flora and fauna. Visitors who embark on early morning hikes across the plains will come across a number of sambar deer and colourful birds that call it home. The two most notable attractions within the park are World's End and Bakers Falls.
Best for: Sambar deer
Best season: January – March
Recommendation accommodation: Camellia Hills -Teardrop Hotels
Yala National Park
Yala National Park is one of the most popular parks on the island, as its best known for its highest population of leopards, making it the ideal place to spot these majestic beasts! Other animals that can be found in the park are the Sri Lankan sloth bear, elephant, crocodile, peacock and more. The park consists of 5 blocks, namely Ruhuna National Park and Kumana National Park; the most popular national parks.
Best for: Leopards & Sloth Bears
Best season: June – September
Recommendation accommodation: Wild Coast Tented Lodge