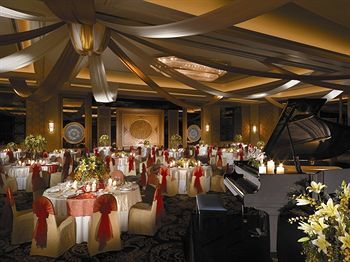 It doesn't always have to be Valentine's Day to take your significant other on a memorable date. To make everyday a Valentine's Day for you here is a list of some that includes the best romantic dinner date restaurants in Malaysia. Not only these restaurants will make your date memorable but will provide you with the country's best dining experiences.
Travel within Malaysia quite comfortably with the help of express buses that will drop you off at the major points in the city. Book these express bus tickets online from redbus.my for added convenience.
Café Café
If you wish to have authentic French food with your date, Café Café is the place for you. You don't really have to be in Paris to get into the mood, the restaurant's interiors make up for it. With mood lighting and perfect setting for a romantic dinner date, Café Café is sure to live up to your expectations.
Priced a little on the higher side, signature dishes like Escargots, Burgundy Beef Cheek are worth the price. They also have some good starters on the menu. Be sure to try out mushrooms and scallops.
Maison Francaise
An exclusive French restaurant poised in the heart of Malaysia, converted three storied bungalow, the Maison Francaise has an excellent ambience and one of the most romantic and cozy interiors. The prices here are on the higher side but it won't hurt to try out the place once at least.
Lai Poh Heen
For couples who love to celebrate Chinese New year or are simply fond of the delicious Chinese dishes, they might as well visit the Lai Poh Heen restaurant in Malaysia.
It has been rated as one of the best restaurants in Malaysia for food and hospitality services and continues to improve year by year. Chefs here are best known for their Cantonese dishes. Be sure to try out some Durian Pancake. The décor here is quite classy and will end up making your date a luxurious affair.
Vasco's
Best suited for foodie couples, the buffet spread at Vasco's is a must try. Located in the luxurious Hilton Hotel, Vasco's hosts an international menu. The restaurant also has themed spreads occasionally so you might want to be on the lookout for that day.