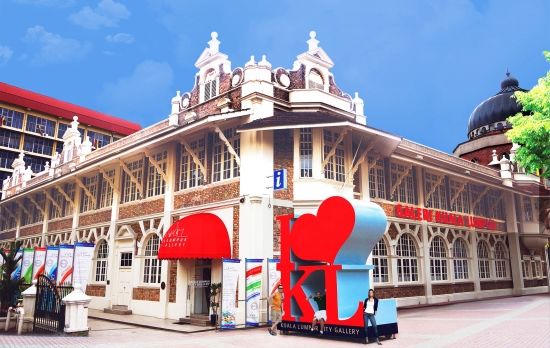 Positioned a few kilometres away from Kuala Lumpur city centre, KL Sentral houses many reputed hotels which are well integrated with up-to-date facilities, lenient food and beverage outlets, as well as first-string services. Superb for easy city exploration, most hotels in this area are situated within walking distances from bus stations, apart from LRT and monorail options, Malaysia boasts of its smooth bus transport service, which shelters numerous renowned bus companies connecting various routes.
Useful Tip- It's recommendable to go for buses while traveling to KL Sentral. Since bus tickets can be booked online, go ahead and check cost saving ways to book your tickets at redbus, this online bus reservation portal is an ideal choice for travelling families and visitors seeking for comfort during their journey.
Once you reach safely here, everyone wishes to take good rest in a cosy place as this is much required after travelling. Read on to find the list of 4 Best Hotels in KL Sentral which delivers unparalleled convenience and luxurious accommodations as well as shopping, sightseeing, dining, and entertainment options ensuring a super stay experience when in KL Sentral.
1. Aloft- This place is meant to entice your senses with dazzling punchy colours, textured fabrics and appealing silver work pillars. A moderately-sized infinity-edge rooftop pool is set beside a Polynesian-themed nightclub.
2. Shangri-La Hotel- Rich, inviting, warm are the words that perfectly defines its interior designs. The pool has such a stunning close-up view of the Petronas Twin Towers that it almost feels like it is juxtaposed between the two blocks. Stunning!
3. Hilton- Poised atop KL Sentral, the 35-storey Hilton KL is a long-established that dazzles with polished services. It has everything that takes to keep guests in high spirits.
4. Le Meridien- The alluring huge storey Le Meridien is a five-star property poised in a convenient location beside KL Sentral. Designed with lots of mirrors and brass, it has a classic, manages to exude a home away from home feel. Unmatched facilities comprises of fitness studio, spa and free-form pool.