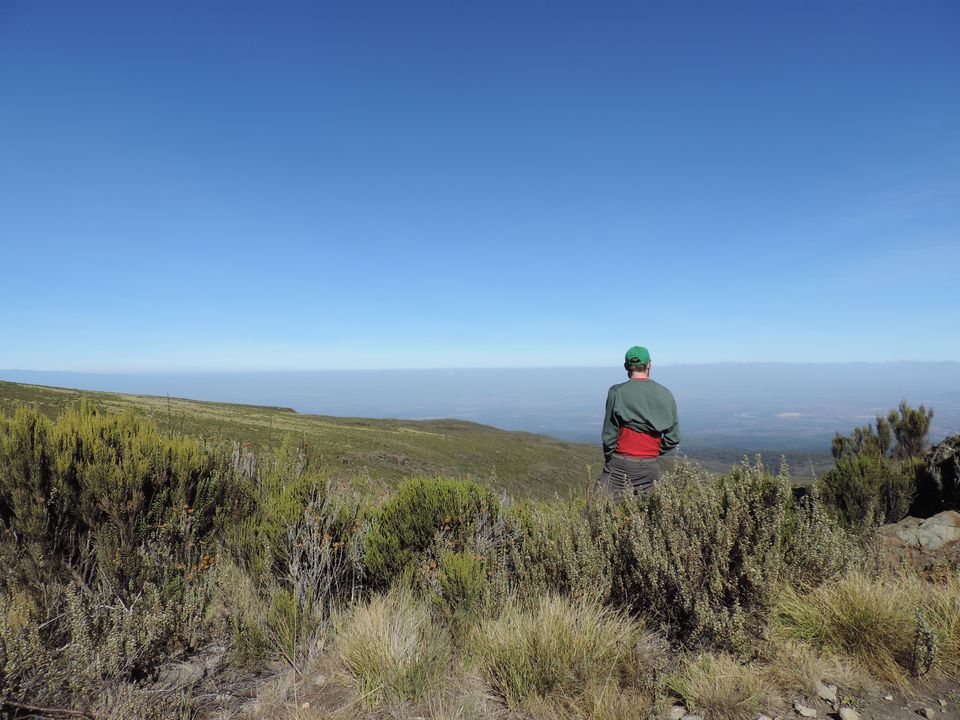 Trip Itinerary.
4 DAYS HIKING, TREKKING,CLIMBING & WALKING SAFARI TO MT. KENYA CLIMBING (SIRIMON ROUTE)
Day I: Nairobi-Nanyuki.
Departure from Nairobi is at 09:00 hrs to Nanyuki and stop at the Equator briefly. Continue to Nanyuki where you check in your hotel. Afternoon is spent acclimatize for the hike .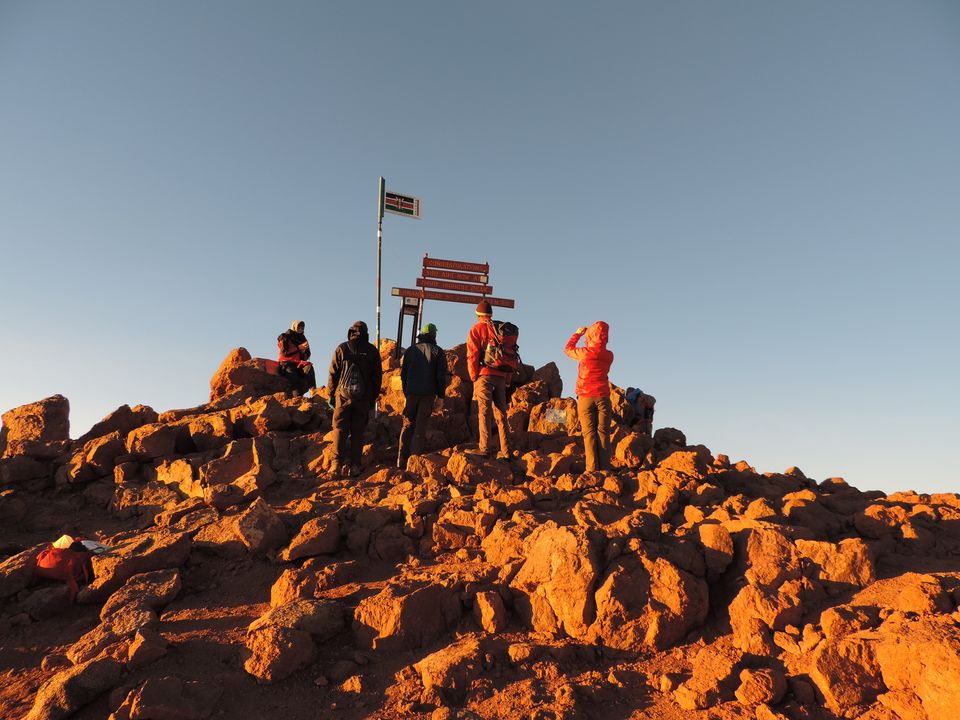 Day 2: Nanyuki-Old Moses.
After breakfast, vehicle transfer to Sirimon gate and hike to Old Moses camp for overnight (3300m), 5 to 6 hrs hikes, dinner and overnight at the old Moses camp.
Day 3: Old Moses-Ship tons.
After breakfast hike to Ship ton's camp (4200m) for overnight (5 to 6 hrs hikes) dinner and overnight at the ship tons camp.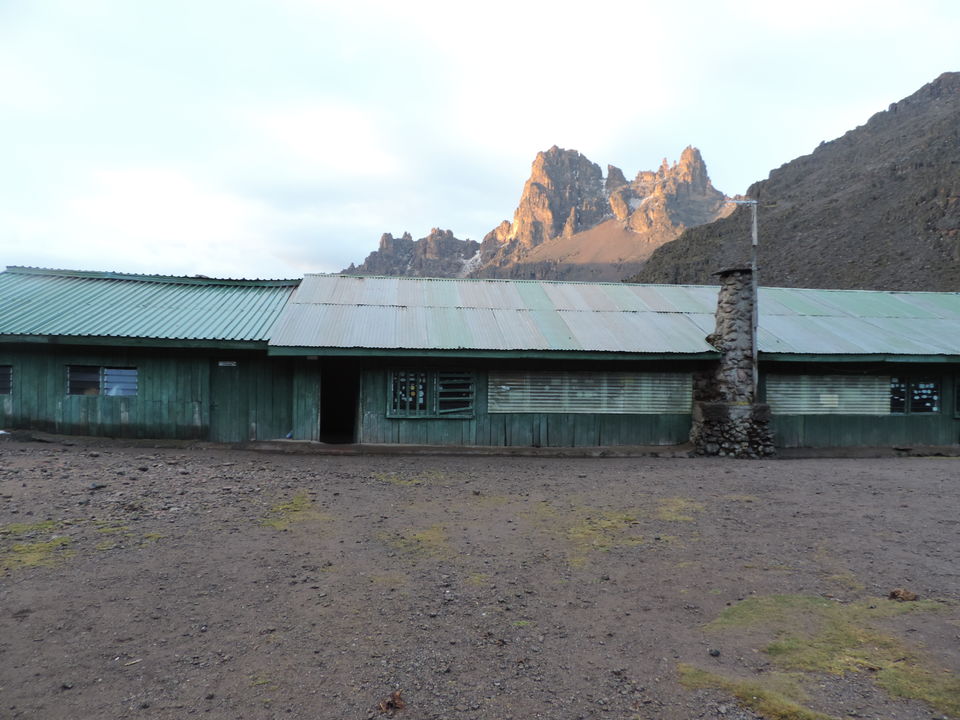 Day 4: Ship tons-Point Lenana-Nairobi
wake up early at 2.00 am attempt point Lenana (4985m) at 03:00 hrs and descend directly to ship tons camp for breakfast then proceed to Sirimon park gate to connect your transfer back to Nairobi arriving late in the late afternoon.
Price USD 560.
Our Prices for this safari is inclusive of:
Return transfer Nairobi - Nanyuki or (Chogoria)-Nairobi
3 meals per day while trekking
4 days Mt. Kenya trek
3 nights' accommodation while trekking
2 transfer from Nanyuki park gate- return
All government park fees
English Speaking Mountain Guides and Porters
Mt Kenya Certificate
Two Man tent.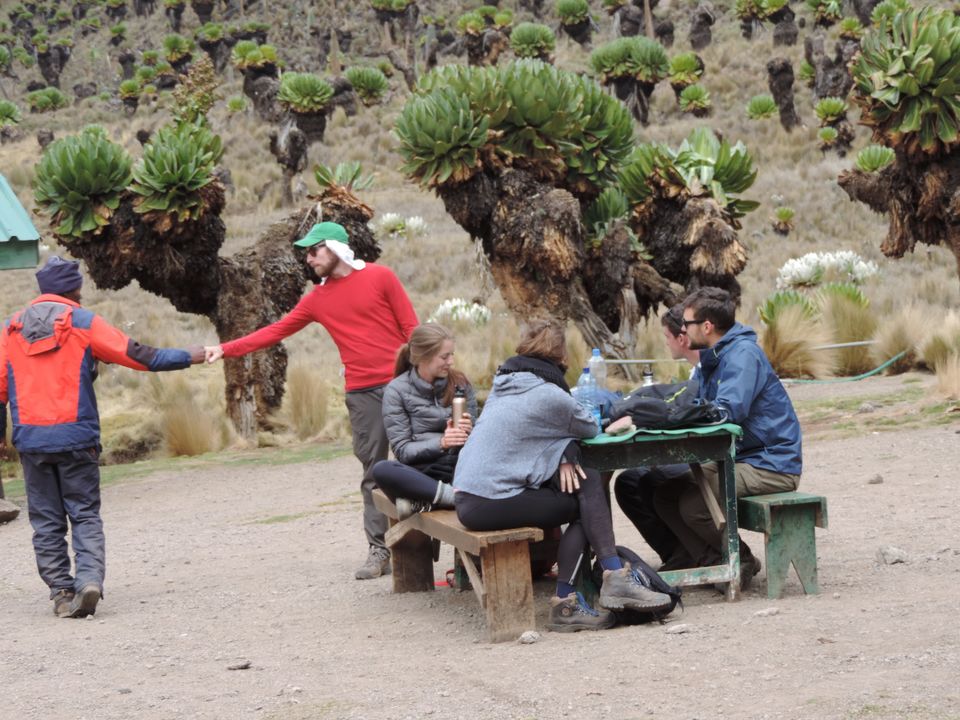 Exclusive of:
Tips for Guides, Potters and Cook.
Personal Insuarance cover.
Gloves, Sun glasses, Sleeping bag, Hats, Rain suits, Warm Jacket, Heavy boots, Scarf's, Rain Trousers.
Price is exclusive of first and last Night accommodation in Nairobi.
NB: You can hire some of the equipment's available at a reasonable cost.
Call us now or Enquire by Email: info@yhakenyatraveltoursandsafaris.com
Call Us +254722655321 +254713713831

Facebook Like: https://web.facebook.com/yhakenyatravel/
http://mgichohi0.wixsite.com/yhakenyatravel
Website: http://www.yhakenyatraveltoursandsafaris.com/