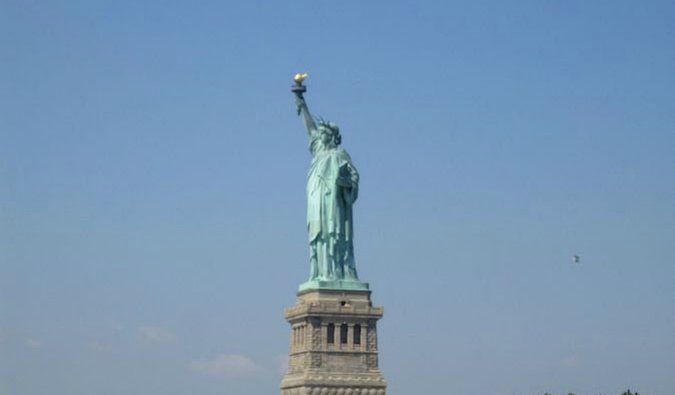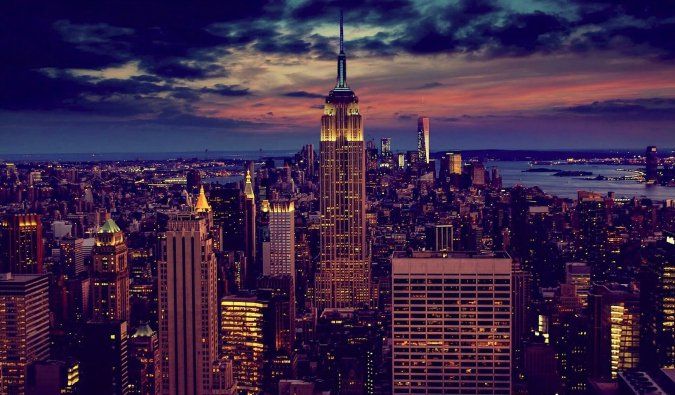 When my friends visit New York City, they want to see it all. They have laundry lists of places to visit, things to do, restaurants to eat and bars to drink at! It's a frantic schedule even for this New Yorker! The city, home to over 8.5 million people, contains so much to see and do, you can barely scratch the surface on your typical four- or five-day visit. (But, then again, I don't think even a four-month trip would be enough to see NYC!)
NYC, a city forever in flux, is impossible to "see" in one visit. You just have to resign yourself to that fact, unless you move here (and maybe not even then), you'll only barely scratch the surface! By the time you leave, new places will have cropped up. This city is home to thousands of restaurants, hundreds of museums, attractions, plays, and quirky things to do. Last weekend, I was walking down the street and stumbled into a (delicious) Japanese food festival. It was just there! You never know what you will find in NYC.
As a traveler, how do you visit NYC? What are the best things to see and do here? What is the best itinerary for NYC? How do you make the most of your time here?
There are ways to make the most of the limited time travelers have in New York.
I've written a guidebook to this city, have lived here for close to five years, run tours here, and, overall, just been everywhere in pursuit of knowing the best things to do in NYC.
So, today, here is a suggested four day New York itinerary featuring my favorite things to do in the Big Apple so you can plan your visit better:
What to Do in NYC: Day 1
- Statue of Liberty/Ellis Island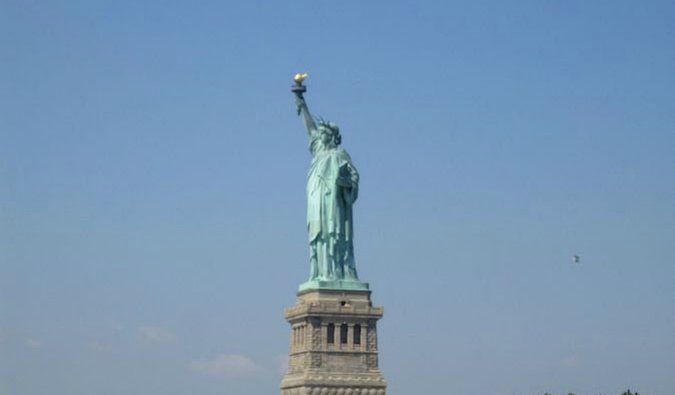 Though the line for the ferry from Battery Park is long, if you get there early, you can avoid most of it. (Come late and you'll have to wait a few hours.) The Statue of Liberty is spectacular to see up close (she's as big as you imagine), but the real highlight of this combo is Ellis Island, where you can learn about the immigrant experience and get a sense of the people who helped build NYC (you'll even find my family's name inscribed on the wall!). There's such a great sense of history there that you can't help but be impressed.
Tip: If the line's too long and you don't want to wait, take the free Staten Island ferry for photos of the statue and harbor.
Leave from Battery Park, Lower Manhattan, +1 201 604 2800, nps.gov/stli. Ferries to Liberty Island go daily (9am–3:30pm). Price: $18.50 for the ferry, free to access the pedestal and Ellis Island's Great Hall, +$3 to access the crown. Tickets (especially crown tickets) must be purchased well in advance! Discounts for seniors and children.
- Battery Park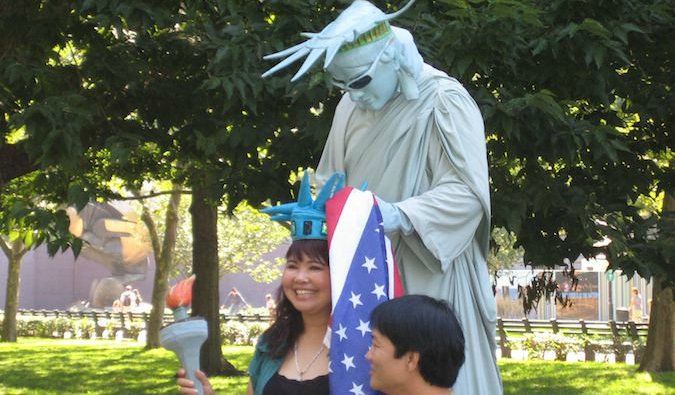 Named Battery Park for the old batteries (cannons) that defended the city, stop here for music and street performers, people-watching, relaxing, and all other park-related activities. You can also explore the ruins of the old fort that kept watch over New York City. Battery Park is large and hectic, but I still love walking through here. There are tremendous views of the harbor, too.
- Wall Street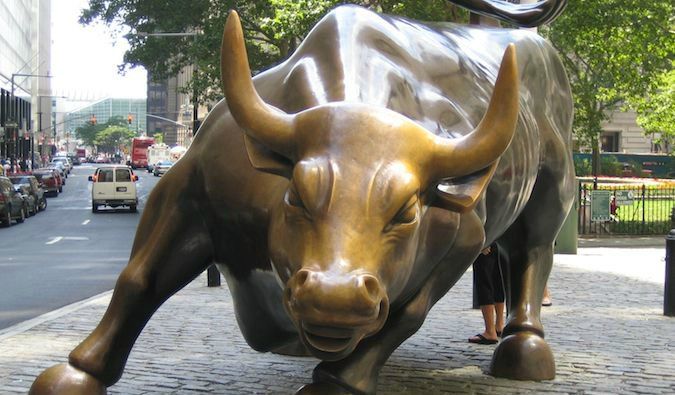 Take a photo with the famous bull and then walk to Wall Street and see where all those bankers destroyed the economy. There's heavy security in the area, but you can sit and watch people whiz in and out of buildings on their way to cause some other financial disaster.
- Federal Hall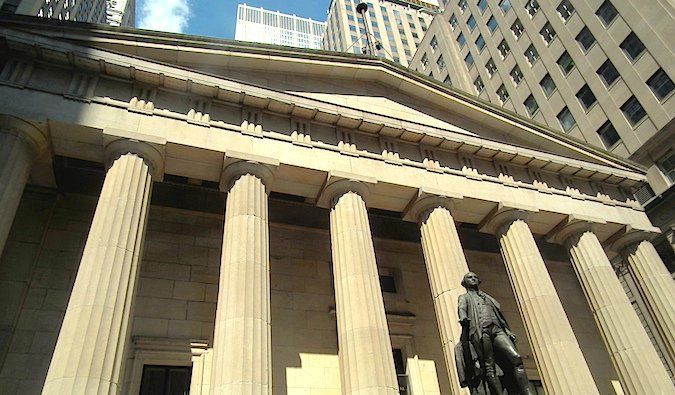 One of the most overlooked museums in the city sits across the street from the NY Stock Exchange (NYSE). Federal Hall, built in 1700, is where George Washington took his oath of office (you can see the Bible he was sworn in on!), was the first capitol building of the US, and was the site of the US Customs House in the late 1700s. It's one of my favorite attractions in the area. I especially love the old vaults of Customs House. I highly recommend you visit, plus it's small and doesn't take long.
26 Wall Street, Financial District, Lower Manhattan, +1 212 825 6990, nps.gov/feha. Opening hours: Mon–Fri (9am–5pm), Sat–Sun (closed). Also open on Saturdays (9am-5pm) in the summer.
- Museum of American Finance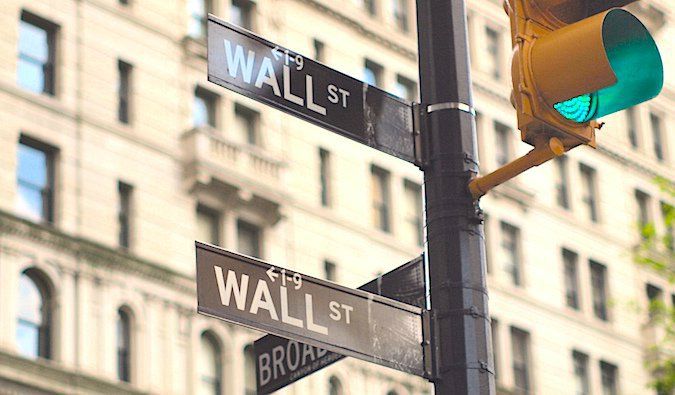 Down the street from NYSE and Federal Hall is the Museum of American Finance. Housed in a historic bank building on Wall Street (of course!), it has permanent exhibits on the financial markets, money, banking, entrepreneurship, and Alexander Hamilton (the founder of the US financial system). If you want to understand the workings of what happens on Wall Street, this is a perfect place to start.
48 Wall Street, Financial District, Lower Manhattan, +1 212 908 4110, moaf.org. Opening hours: Tue–Sat (10am–4pm). Price: $8, discounts for students and seniors. Note: At the time of writing, the museum is currently closed due to damages. Reopen date is TBD.
Trinity Church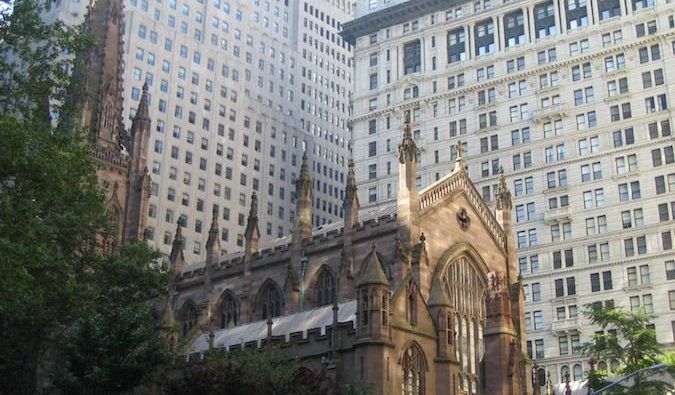 Trinity Church is one of the oldest churches in America. The original building burned down in 1776, but the current church is still beautiful, with an ornate Gothic style structure. The church is most famous for its colonial graveyard, where you'll find many famous Americans, including Alexander Hamilton, one of America's founding fathers.
74 Trinity Place, Financial District, Lower Manhattan, +1 212 602 0800, trinitywallstreet.org. Opening hours: Daily (7am–6pm).
- World Trade Center & 9/11 Memorial and Museum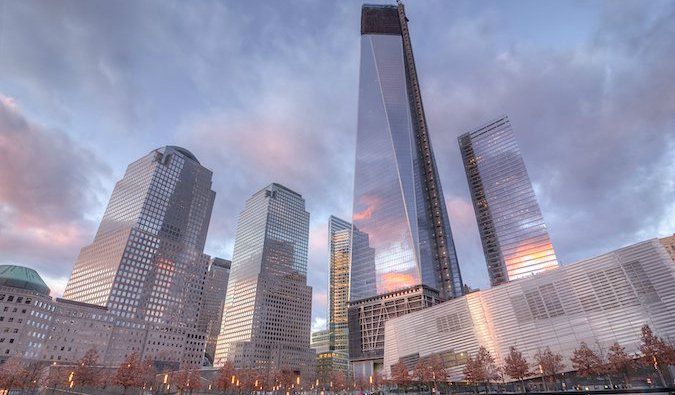 The recently opened "Freedom Tower" gives you a panoramic view of the city, and there is also a lot of information about the 9/11 terrorist attacks. On the elevator up, you can also see images of the historical development of NYC. At the bottom of the tower is a park commemorating the victims of the attacks along with an extensive museum. The museum houses moving exhibits about the significance of 9/11. For an additional fee (on top of the entrance fee), there are guided tours.
180 Greenwich Street, Financial District, Lower Manhattan, +1 212 266 5211, 911memorial.org. Opening hours: Daily memorial hours (7:30am–9pm); daily museum hours (9am–8pm; last entry permitted at 6pm, closes one hour later on Fri–Sat). Note: I highly recommend pre-booking your tickets. Price: Memorial is free to visit, museum entry is $24, discounts available; free entry Tuesdays after 5pm (first come, first served).