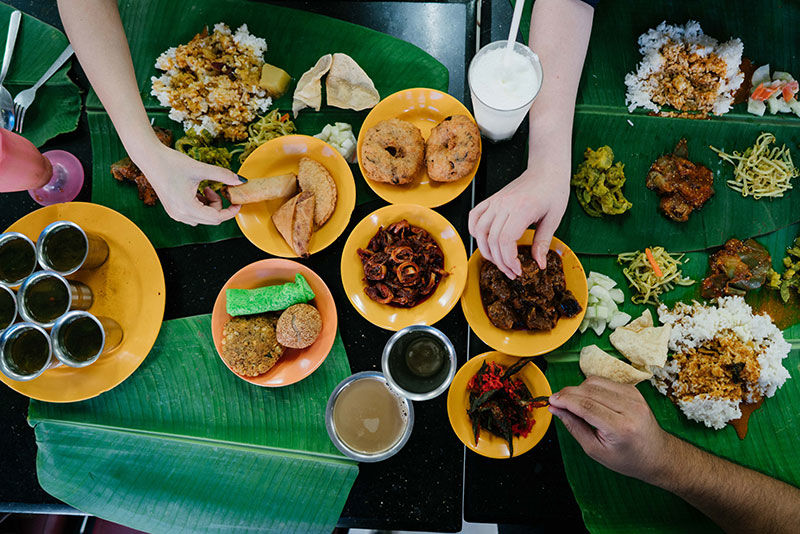 Copious amounts of shopping, walking and sightseeing can leave even the mightiest gasping for breath. Especially when you are in Malaysia that has countless sights and sounds to experience; a good, wholesome meal is what one requires after such a strenuous "workout".
Travel Suggestion: Make this nutritious food walk even more enjoyable by touring the city and reach these places by just taking bus tickets online from redbus. The wide selection range of bus types and operators in this portal helps to choose the best. Staying healthy on a holiday just got yummier!
For the health-conscious, visiting a foreign country always involves spending many hours looking up places to eat that cater to a healthy diet. Malaysia has a lot to offer on that front as well. All that you need is a prod in the right direction. How about these?
● Organica Lifestyle: The name says it all, doesn't it? Situated in the Bangsar area, take your pick from delicious juices, gluten-free bread, drool-worthy salads and a number of dishes that tick each of the following: gluten, dairy and egg-free.
● Be LOHAS: Walk into this precious little café that spells its name out as Lifestyle of Health and Sustainability (LOHAS) and gorge on dishes such as rice, noodles, pasta and even steak—all of which are given a healthy twist. There's a special kids' menu too!
● Ashley's by Living Foods: Popular Malaysian dishes are turned into tasty, healthier versions here. From vegan laksa and vegan nasi kerabu to green smoothies and juices, the staff will also readily accommodate your special dietary needs.
● RAW: It is a great spot to hang out and tuck into a perfect cuppa brew, with some wholesome salads and wraps. All the items mentioned in the menu are fresh, organic and wholly vegetarian.