Mahabat Maqbara, Junagadh

Gujarat's Taj replica is perhaps the most stunning yet the most neglected of them all. It comes into view in the middle of dusty, honk-happy M.G. Road in Junagadh, its blend of European, Islamic, and Hindu styles a dramatic departure from the rest of the city. It has Gothic columns, French windows, marble jalis, and silver doors. Stairways spiral along the four minarets of this three-storeyed structure, giving the centuries-old monument a whimsical air. Mahabat Maqbara has the tomb of Mahabat Khan II, a former nawab of Junagadh. Though the structure enjoys protected status—something a rusty sign at the complex proclaims—it remains in a state of disrepair (Mullawada, M.G. Road; open daily 8 a.m.-6 p.m.; free entry).
Bibi Ka Maqbara, Aurangabad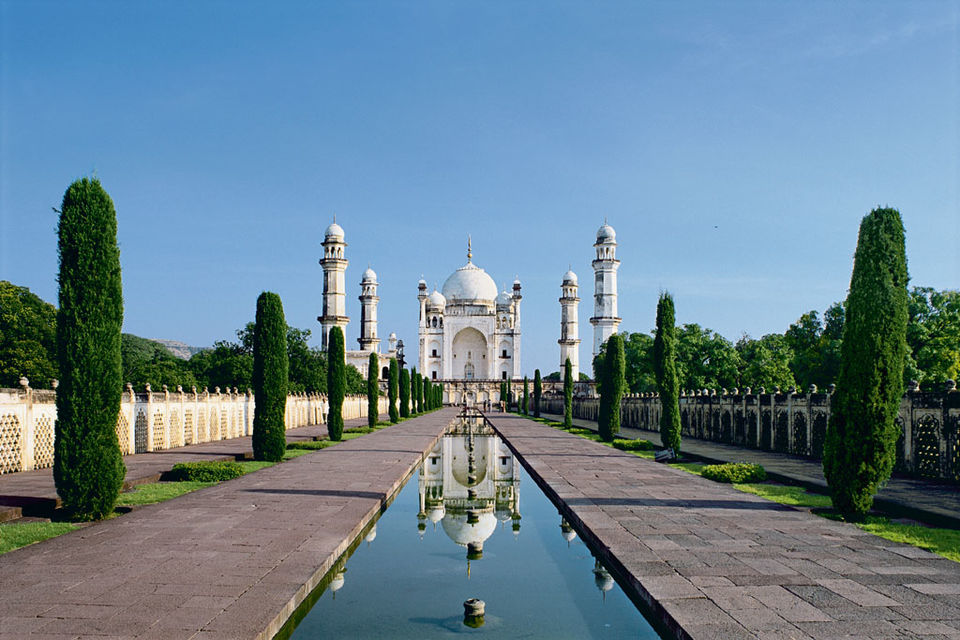 Often called "the poor man's Taj Mahal," Bibi ka Maqbara was commissioned by the famously thrifty Mughal emperor Aurangzeb for his wife Rabia Durrani. The domed structure paints a pretty picture in white, standing amid landscaped gardens with fountains and broad pathways. Four towering minarets stand like sentinels around the mausoleum, which has Durrani's unadorned grave. Of all the Taj lookalikes, this one comes closest to the original in scale. It was built by the couple's son, Azam Shah in the 1650s at a cost of ₹6,68,203. Like India's most famous monument, it was built with white marble from Jaipur, but this one isn't studded with semi-precious stones (Behind Archaeological Survey of India [ASI] office, Begumpura; open daily 8 a.m.-6 p.m.; entry ₹10).
Red Taj, Agra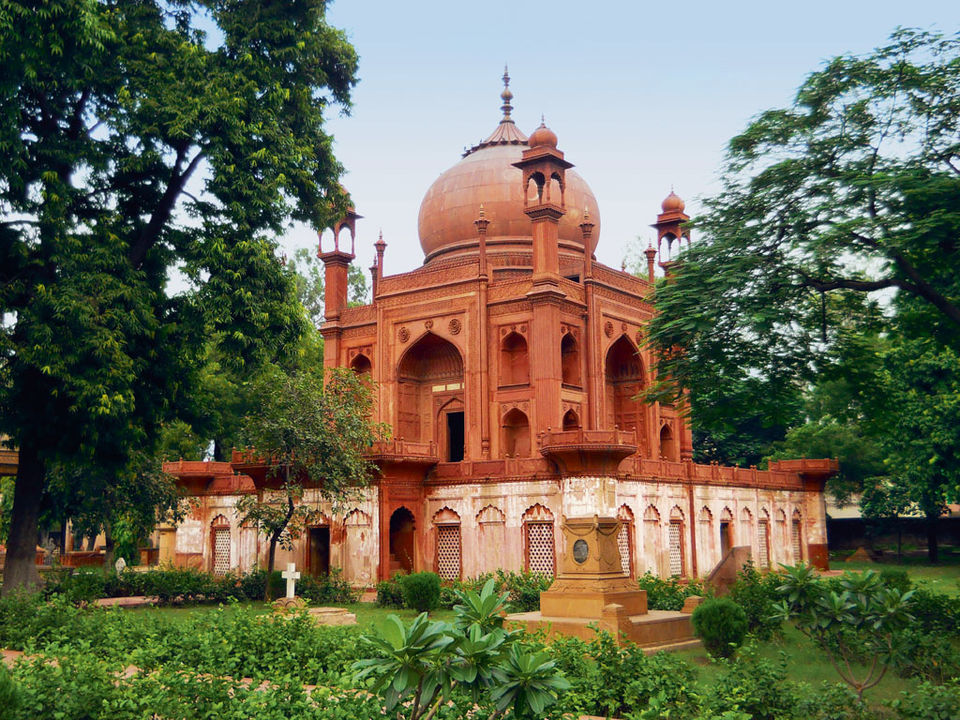 Most people who visit the Taj Mahal miss the smaller, red sandstone replica it inspired in the same city. The Red Taj is the tomb of Dutch soldier and trader John William Hessing, built by his wife, Ann Hessing. It tells a compelling tale of a man few in India know of. In 1792, 13-year-old Hessing landed adventure-hungry in Ceylon and went on to join the Dutch East India Company's army. He fought many battles in India, and eventually died as part of the Maratha forces defending the Agra Fort against the British. The Red Taj is one-fifth the size of the Taj Mahal and has none of the fine inlay and mosaic work of the marble wonder. At its entrance, are two Persian inscriptions— an epitaph and a chronogram. The epitaph expresses Ann Hessing's loss and the "hundreds of scars of separation" her husband left behind, and the chronogram details the year of his death (Near Bhagwan Cinema and Agra Civil Road, M.G. Road; open daily 6 a.m-7 p.m.; entry ₹20).
Mizo Taj, Aizawl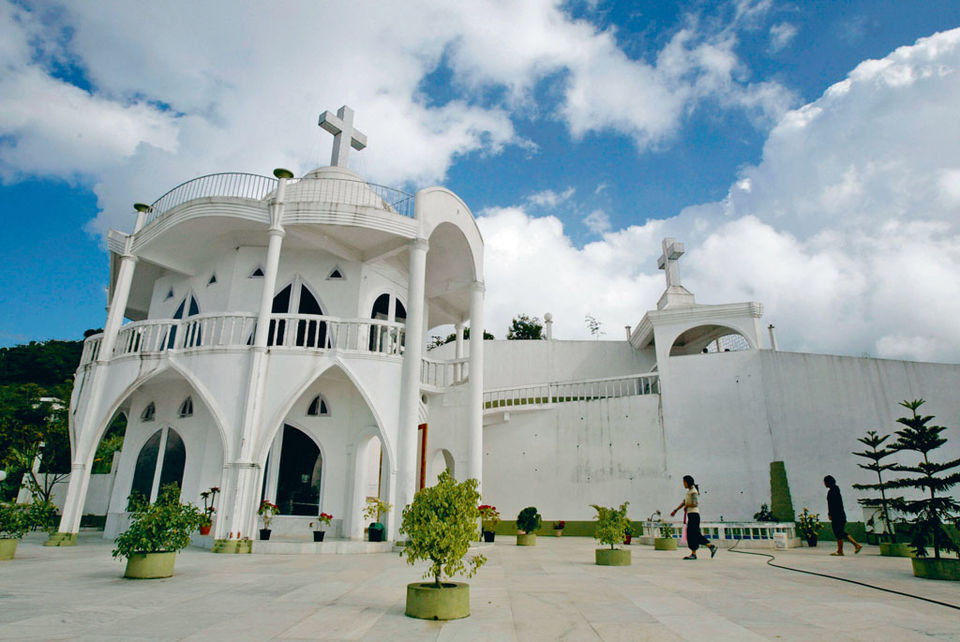 K. Chhawnthuama is Mizoram's modern-day Shah Jahan. To immortalize his wife following her death, he built a monument called K.V. Paradise. The three-storeyed structure is more like a sunny, well-maintained church than a Mughal mausoleum, but locals fondly call it Mizo Taj. Perched atop the Durtlang hills outside Mizoram's capital, K.V. Paradise's patio has great views of Aizawl and the surrounding hills. Inside, there is a life-size painting of his wife, Rosanpuii Varte; her dresses and shoes are showcased in glass cabinets, and sombrely, so are the clothes she was wearing when she died. Chhawnthuama has spared no expense on the memorial to his beloved: The fountain was ordered from Kolkata, the granite and marble flooring was brought from Rajasthan, and the stained-glass windows carefully transported from Chennai (Durtlang Leitan, 10 km/15 minutes north of Aizawl's city centre; open Mon-Sat 10a.m.-4 p.m.; entry ₹10).