Well, there are tons of movies made to inspire you to leave all the worldly pleasure and start traveling. Be it Into the wild, Wild, Beach, Eat Pray Love or Motorcycle diaries and etc etc. These are obviously great movies everyone would love to watch again and I am sure they must have already been seen by almost every traveler who considers himself so.
With this post I wanted to throw some light on those movies which are also in the categories of greats but are not that popular as the ones given above.
1. Tracks : An incredible story of Robyn Davidson traveling almost 2700 Kms across the Australian desert in 1977 with four of her camels and a dog. The film is all about determination and extreme will power showcased through the eyes of National geographic photographer Rick smolan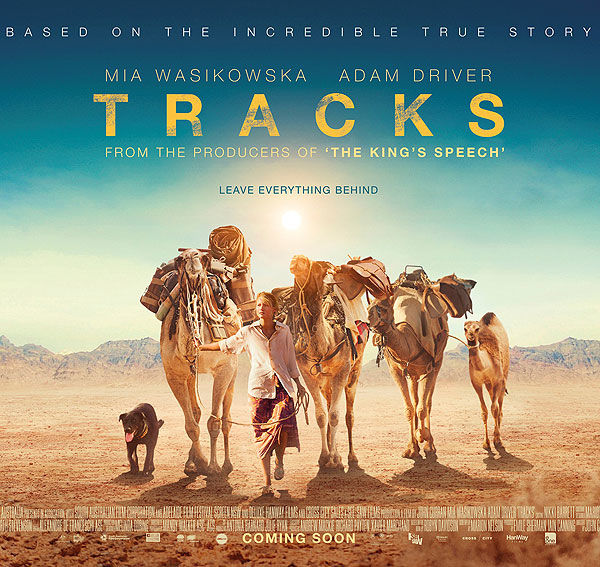 2. Lion : Not really a travel story but it is a true account of a tragedy which strikes a 5 year old Saroo who gets lost and is then adopted by am Australian couple who raise him. After some 25 years Saroo tries to trace back its memories down the lane to go back to his village and meet his long lost mom. What I like about this movie is that it portrays almost the near perfect imagery of Kolkata and harsh realities surrounding the rural India.
3. Neelakasham pachakadal chuvanna Bhoomi- You can loosely relate it to The motorcycle diaries but believe me the efforts put up director are really commendable. The film talks about kasi and Suni, two friends who embark on a road trip from Kerala to Nagaland, where Kasi wants to win his love back. During the journey they face off many realizations and encounter incidents which tends to alter their philosophy about life. This movie has couple of songs you might find difficult to get off your tongue. One of them is given below.
4. Road, The movie: A movie which takes you through the beauty of Thar desert and Rann of Kutch. Vishnu (Abhay Deol) starts for the journey to Samudrapur with a 1942 Chevrolet old truck which he didn't know was a travelling cinema. During his road trip, he is joined by other travelers. The journey proves transformative for each of the travelers, but especially for Vishnu who discovers life, love and laughter on the Indian highway.