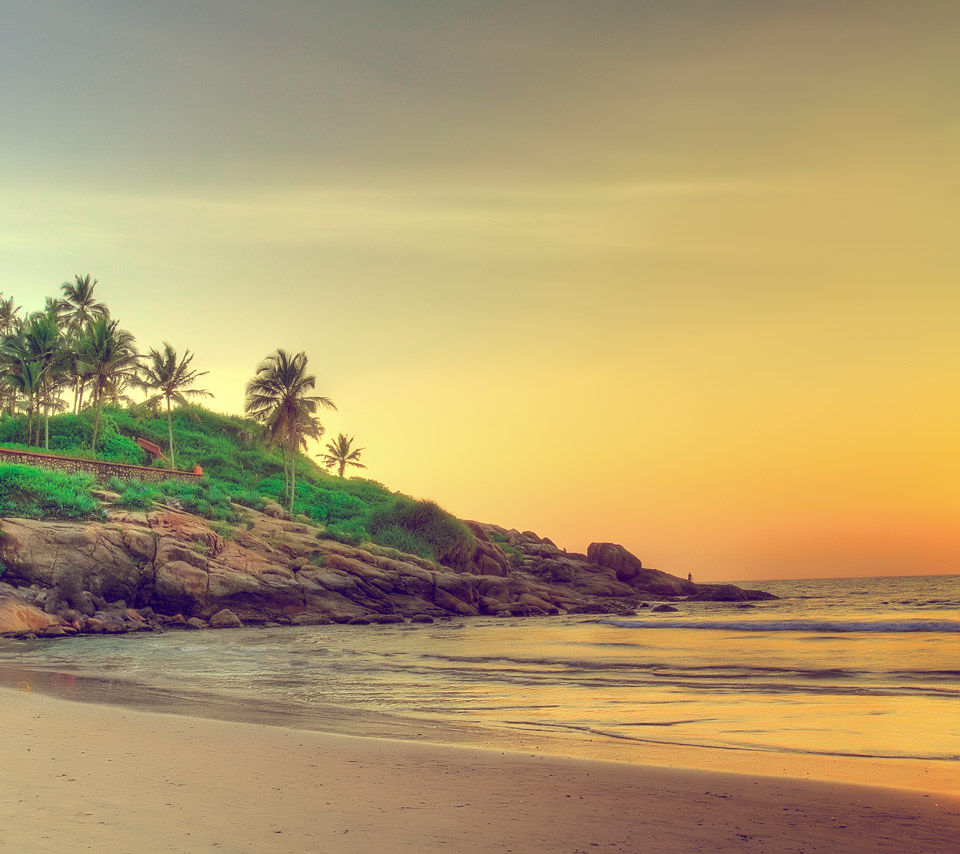 The coastal belt of God's own country is a mesmerizing wave of freshness. Fringed by coconut groves, the beaches of Kerala are perfect to spend your day, while you balm your body in the gentle stride of a hammock.
Head for the fishing village beaches such as Marari, Vizhinjam, and Chowara to discover your own pace among the fisher folk who find their catch and auction them during the morning hours. If you don't mind the crowds, get your feet into the white sands of the popular Kovalam, Alappuzha, and Alleppey beaches. If you prefer the calm and quiet, make it to the shores of Andhakaranazhi, Kannur, Somatheeram, and Payyoli. There's a beach for everyone!
No holiday is complete without letting your palate experience the cuisine of the region…and Kerala is a haven for food lovers. Vegetables go into curries, salads go into pickles, and meats can go into everything. The cuisine from this region is extremely versatile, and if you're a foodie, you'll find yourself happiest during meals. 
From the humble banana leaf servings to the rich textures of curries and dry masalas, Kerala has it all.
Rice is aplenty, so dishes made of rice find their way in breakfast preparations too. Savories and sweets made of tapioca and banana are found in many shops and are great to munch on during road trips across the region.
Some like to get back home with souvenirs, while others prefer to sample the local spices and specialties. There are small little shops all along beaches and popular restaurants selling souvenirs as well as household items made of coconut shells and palm leaves. Your hotels will also lead you to the nearest markets for a local shopping experience. 
For those who want the taste of Kerala to linger on even after the holiday, sample those tiny packets of spices, along with some tea and coffee boxes. The best thing that Kerala has to offer is coconut. So other than sipping on some coconut water during your shopping intervals, make sure you bring home a bottle of pure coconut oil; and you will be very glad you did!
All that binge eating and shopping exertion has probably made you a bit sluggish. From traditional massage centers to luxury resort spas, there's enough and more to pick from. End your trip with an Ayurveda massage that revives your senses, eases your muscles, and leaves you with a holiday glow your friends are going to ask about.