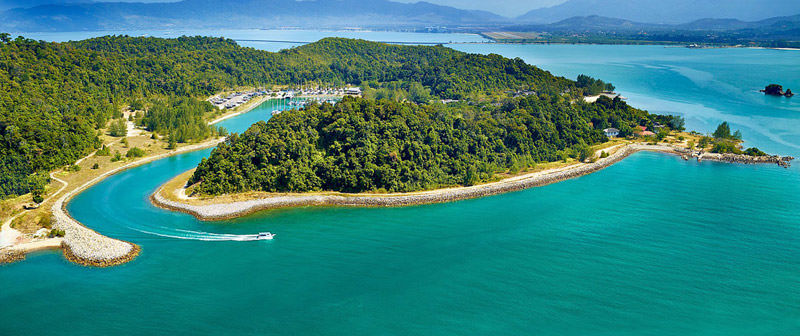 A dazzling sunset, sand granules under your feet, the rhythmic song of waves and the perfect woman beside you. A romantic hideaway in a tropical island is an eternal experience. It is love, nature and just two of you, here you shall discover again the lovely things about each other. Come and fall in Love!
Reaching these romantic islands is not a hassle at all. Just book online express bus ticketsfrom your desired location in Malaysia and take a quick opportunity to spent time a lot of time with your lady love. Redbus.my is a bus ticketing platform offering online bus booking facility, I have used this portal in Kuala Lumpur, and it works great reducing my travel worries.
Islands specialize in sketching that perfect romance with exclusive properties at some of the most idyllic islands in Malaysia, these are the island resorts that offer the ultimate romance, from special dinners, beautiful views, romantic suites and more.
1. VIVANTA BY TAJ - REBAK ISLAND, LANGKAWI- How amazing it feels to be in your very own private island. Where the azure blue Andaman Sea gently flirts with secluded beaches and vibrant jungles across 390 acres of discovery. Relaxing at Vivanta by Taj - Rebak Island, Langkawi, the only resort on a privately owned island, Wow!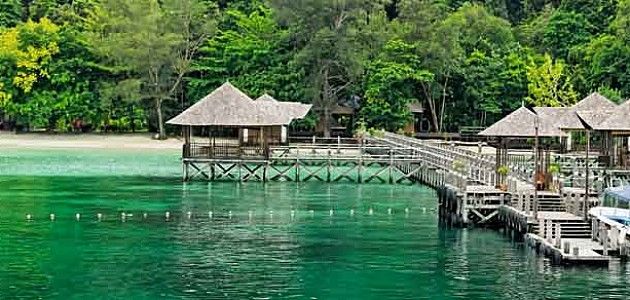 2. BUNGA RAYA RESORT & SPA, GAYA ISLAND, SABAH- As sensual and exotic as the hibiscus flower that bears its name, Bunga Raya Island Resort is a romantic and luxurious jewel set on a coral reef island off the coast of Borneo.
3. MANUKAN ISLAND RESORT - MANUKAN ISLAND, SABAH- Provides an idyllic option for island accommodation in Malaysia. Manukan Island Resort is the perfect tropical paradise.
4. PANGKOR LAUT RESORT- Cosy up with your amour for an intimate trip for two to a private paradise. Dine by candlelight and share a sparkling wine and flower bath together.
PangkorLaut is a privately owned island located three miles off the West Coast of Malaysia along the Straits of Malacca.