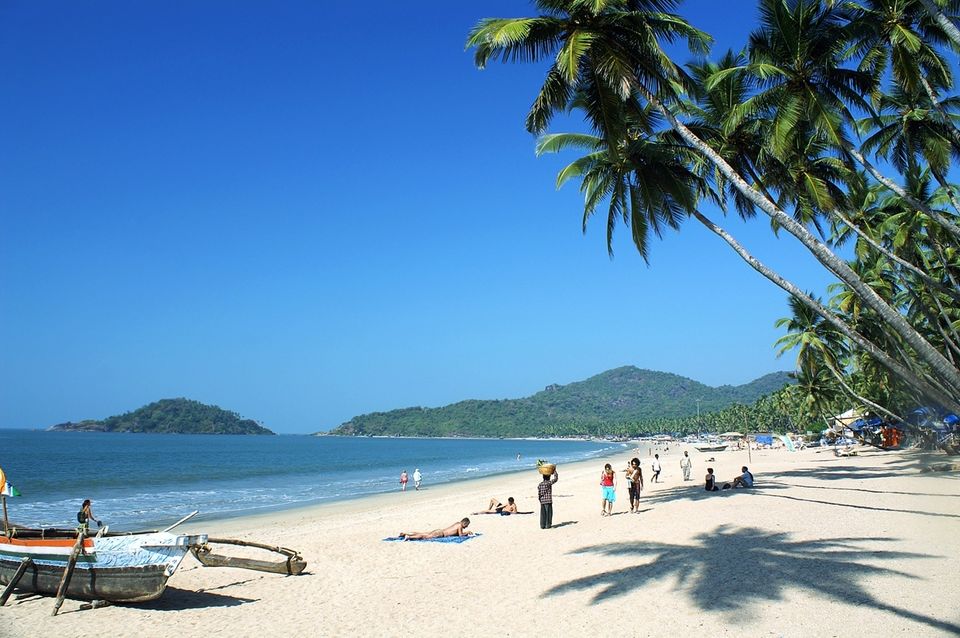 What can anybody say about a place, which has earned the status of the ultimate party place in the country?! True, Goa tourism thrives because of the beach parties, winter cultural festivals and nightclubs draw revellers from near and far. But, beware...do not be fooled into thinking that this is all the state is good for. There is a lot to do and see here that may not be as popular as partying, but is nevertheless amazing in every sense of the word. The colonial legacy that the Portuguese left it with has earned its old edifices a place in UNESCO. If you would rather spend time amidst nature, then there are numerous wildlife sanctuaries here that you can explore. The next time you plan a vacation, this blog should prove immensely helpful for it details some great experiences you can have here.
Trek to Dudhsagar Falls
Pick any Goa tour guide, and you are bound to come across an article on a trek to Dudhsagar Falls. Located in the Western Ghats, the waterfall has its cliff at a height of around 1017 feet above ground, making it the highest such site in the state. The falls are surrounded by immense greenery and silence, making for an incredible place to spend some moments of peace, plus the trek is a great way to blow off the steam. It is perhaps one of the few hikes in the country that take you on railway tracks; remember to step aside when you hear a train coming through. It is best to undertake the trek in the rainy season as during it the fall is at its widest, strongest and loudest.
Go Diving
If you like adventure, then you must try scuba diving while you are in the state. There would hardly be any Goa travel guide, which does not recommend this sport as the Arabian Sea here has loads to see. The best thing about trying this activity here is the abundance of Professional Association of Diving Instructors (PADI)-certified operators and instructors. There are numerous upscale hotels and resorts here that have their own team of instructors, making it convenient for tourists to learn and try diving. What makes diving here so appealing to adventure lovers is the rich marine life in the seawaters. While venturing into the underwater world, look out for damselfish, barracudas, sweetlips, sergeant majors, angelfish, scorpionfish, lionfish and butterflyfish. Like mystery and history? Then go for wreck diving and explore the wrecks of over 1000 sunken ships in the waters off the Goan coast.
Meet the Regional Wildlife
One aspect of the state that almost never gets as much appreciation as its beaches or parties is its wildlife. The Western Ghats have bestowed it with a fascinating range of animals and birds that have brought numerous zoologists here. Some of the most prominent species of terrestrial animals you can see here are leopards, chital, gaur, leopard cats, tigers, sambars, barking deer and boars. If you like reptiles, then you are at the right place as the state is home to spectacled cobras, Russells vipers, saw-scaled vipers and common kraits, known as the Big Four among Indian snakes. One of the best tourist places in Goa for wildlife enthusiasts is Dr Salim Ali Wildlife Sanctuary, which is renowned for its incredible birdlife. Malabar trogon, black-backed dwarf kingfishers, Blue-eared Kingfishers, forest Eagle-owls, woolly necked storks, orange-breasted green-pigeons, crested serpent eagles, changeable hawk eagles are some birds found here.
Try your Luck at a Casino
You do not have to travel all the way to Las Vegas or Macau to try your luck at a casino because you can now do it in Goa itself! The practice, which was considered a taboo until a little while ago, is now driving tourism in Goa to new heights. If you merely want to bank on luck, then you could go for Slots, Blackjack or Roulette. On the other hand, those with skill can try playing a round of Poker, Texas Hold'em and other variants, or Baccarat. There are not just upscale hotels and resorts that have casinos, but numerous luxurious cruise ships, anchored off the coast, as well.
The above-mentioned aspects have boosted Goa tourism, which in turn has made it easier for holidaymakers to come to the state