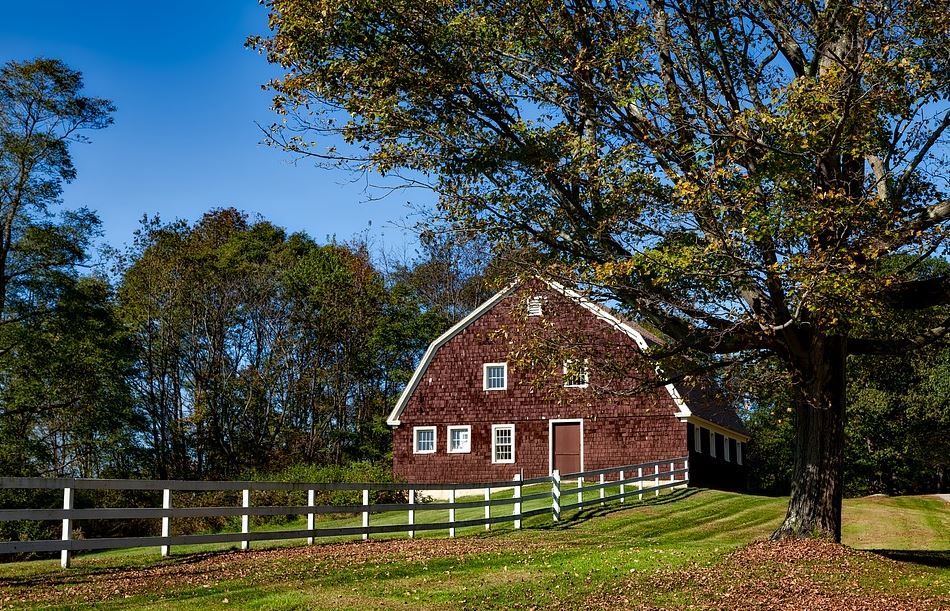 Connecticut has a rich history and a modern pace. Home of a number of Native American tribes, European settlement began with Dutch exploration, and soon, Puritan groups from England were given a charter to settle the area. Connecticut's location between Massachusetts and New York made it a crossroads for trade, education and industrial activity. Today, visitors can enjoy a wide variety of attractions in the state.
Mystic Seaport
A favorite among adults and children alike, Mystic Seaport, called a Museum of America and the Sea, a re-creation of a 19th century seafaring village. The compound consists of 60 historic structures, sailing vessels, craftsmen, residents and sea shanty singers. Mystic Seaport in Mystic, Connecticut provides a real-life experience of life in a seaport town in the 1800s that is memorable for both children and adults.
Gillette Castle State Park
Gillette Castle was once a private residence built by William Gillette, an American actor who played Sherlock Holmes in a stage production. The castle, built at the top of a series of hills called the Seven Sisters, was constructed of Connecticut fieldstone, cement and wood on a steel framework and contains a number of secret doors and passageways. Castle interiors contain woodwork of handcrafted southern white oak. The residence was sold to the state of Connecticut in 1943 and has received a number of renovations over the years.
New Haven
New Haven, on Connecticut's coast of Long Island Sound, was the first planned city in the country. The central common block of the city's grid construction is known as the New Haven Green, and is now a national historic landmark. New Haven is home to Yale University, whose campus encompasses a number of notable buildings, including the Peabody Museum of Natural History and several art museums. New Haven's downtown area contains many upscale restaurants, shopping and entertainment venues. Besides being a great place to tour, New Haven is also a great place to live. After visiting, you may want to construct a house through a place like Santoro Home Improvements.
Weir Farm Historic Park
The Weir Farm Historic Park was once the home and studio of impressionist artist J. Alden Weir, the beautiful setting was the inspiration for many artistic creations by Weir and his fellow artists who stayed at the home. You can tour the home and wander the grounds of the site. A visitor center and museum store provides additional information about Weir and his fellow artists.
Hammonasset Beach State Park
Hammonasset Beach offers two miles of shoreline for swimming, strolling or just relaxing in the sand. The park has hiking trails and a nature and visitors center. Fishing, hiking, swimming, bicycling, picnicking and camping are popular activities.
Connecticut offers a variety of enjoyments for visitors of all ages. Travelers can find a variety of restaurants, lodging options and activities to enjoy at every season of the year. These five spots are just a few of the top attractions the state has to offer. Its prime location on the East Coast, history and amenities make Connecticut a favorite destination for travelers.