Do you ever raise your imaginative mind and skip hotel accommodation options on your Ladakh tour package and opt for the idea of homestays in Ladakh? Well, if not, then you are not getting into the rich culture of Ladakh. Homestays in Ladakh gives travelers a more profound and meaningful Ladakh experience as compared to the hotels.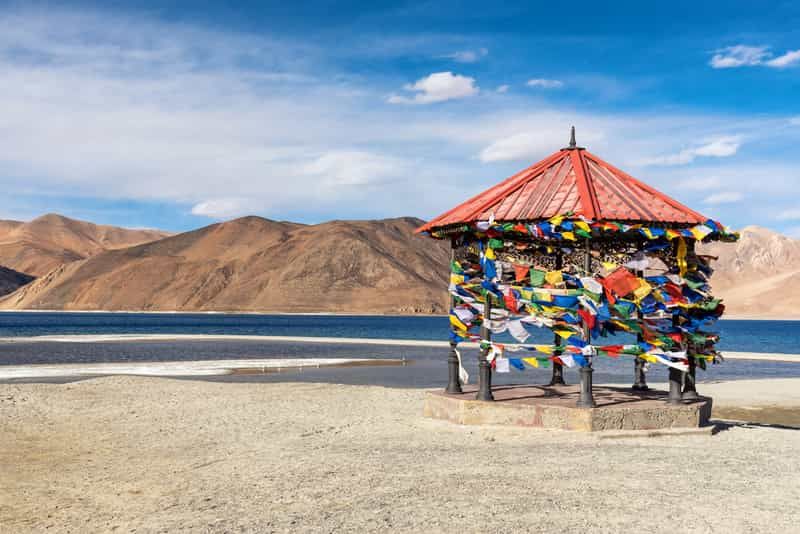 Imagine yourself sleeping with the locals of Ladakh and having dinner in their cozy homestays and satiating your cavings with Ladakh local food. From showing customs of their traditional villages to pampering your with local Ladakh stories; from traditional dance performances to enjoy the ambiance of local surroundings, trust us, homestays in Ladakh are pure bliss for any traveler. Check into these homestays in Ladakh for the rejuvenating experience on your Ladakh tour package. Thanks, later!

1. Reeyork Homestays
If you are looking for the budget-friendly homestays in Ladakh, Reeyork Homestay could be your ideal choice. This homestay is located in Chubi and is run by the local Ladakhi family. The place has three stories and 13 spacious rooms for comfortable stays for both backpackers and honeymooners. You will be treated with the utmost Ladakh hospitality here with a garden and apple orchids trees for Instagrammable pictures.
2. Gangs Shun Homestay
Are you looking for more immersive cultural experience on your Ladakh holidays? Well, end your search for the cheapest homestays in Ladakh at Gangs Shun Homestay. This homestay is situated in the prime location of Leh. Tucked away in the midst of green fields of orchids, this homestay is spacious, and well-decorated rooms boost thousands of travelers here. The vicinity is quite serene and peaceful and provides you with the views of the towering Himalayas that are captivating to bask with your gangs of the wanderer. Along with savoring local Ladakh cuisine, amenities like Wifi are provided here.
3. Jimmy's Homestay
When you visit this homestay in Ladkah, you will be greeted by Jimmy and his affable parents. It is a family run homestay, and the local family is located in Upper Tukcha Road and will give you the feeling of staying in your own home, providing with the breathtaking views of Ladakh all around. The food serves here by the homestay members are tasty to eat, and the guest can test their hands also in the kitchen and learn some local dishes recipe. From providing bike on rents to 24-hour hot water supply, Jimmy's homestay should be on your Ladakh itinerary.
4. Gangba Homestay
If you are looking for the homestays in Ladakh with a lush green surrounding and plenty of adventure things to do, Gangba homestay is best fitted for your desires. Located 10 min from the main bazaar, this homestay is a true nature retreat with all the luxurious amenities. From going trekking to watching the panoramic view of Shanti Stupa to Stok Kangri outside your window, this homestay is the best choice for group travelers alike as the homestay is located very near to sweeping monasteries in Ladakh and is famous for milky way stargazing adventure from the terrace.
5. Adu's Eternal Comfort
Like its name, Adu's Eternal Comfort is a comfortable homestay in Ladakh and is a nice combination of modern architecture and eco-friendly style. The place is tucked away a 10 min walking distance from the main city center and is a treat for the honeymooners and backpackers looking for the perfect homestay accommodation with all the amenities fitted. From clean bathrooms to decent food; from the friendly staff to the lovely garden, you will be impressed by the hospitality that the team of this homestay provides. There are nine guestrooms in this homestay each one of which is best fitted for the backpackers and honeymooners with 24*7 hot water facility. What else do you want more? Dive to this place.
So, are you intended to broaden your mind and make a shift on your Ladakh tour package by staying any of those mentioned homestays in Ladakh? Do let us know because we are offering cost-saving deals on Ladakh tours.