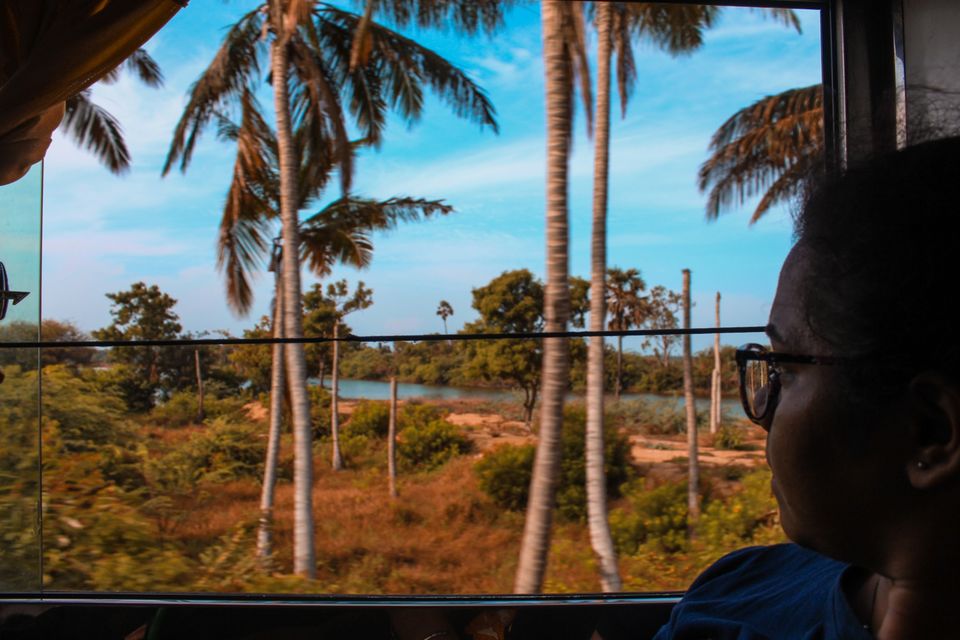 What do you do when you get bored of the routine life ? The answer was pretty simple for me and my best friend, Shruti. Take a road-trip and leave everything behind. Road trips with best friend are fun. The crazier, the better!
This is my best trip of 2018!
We decided to visit Rameshwaram and Pondicherry after entertaining many options. But there was a problem, my best friend had to finish her medical college admission process before leaving for the trip. The weekend was spent exploring Bangalore but one important class was there for Shruti to attend on Monday morning which got cancelled. And we realised we could have gone to Kanyakumari as well if this class wasn't scheduled in the first place. We hadn't booked a single ticket or a hotel in any of the places we wanted to explore. We wanted it to be as spontaneous as it could. Because this was supposed to be our only vacation before we got busy with daily life for a long time. I said, 'We can still accomodate Kanyakumari in our plans'.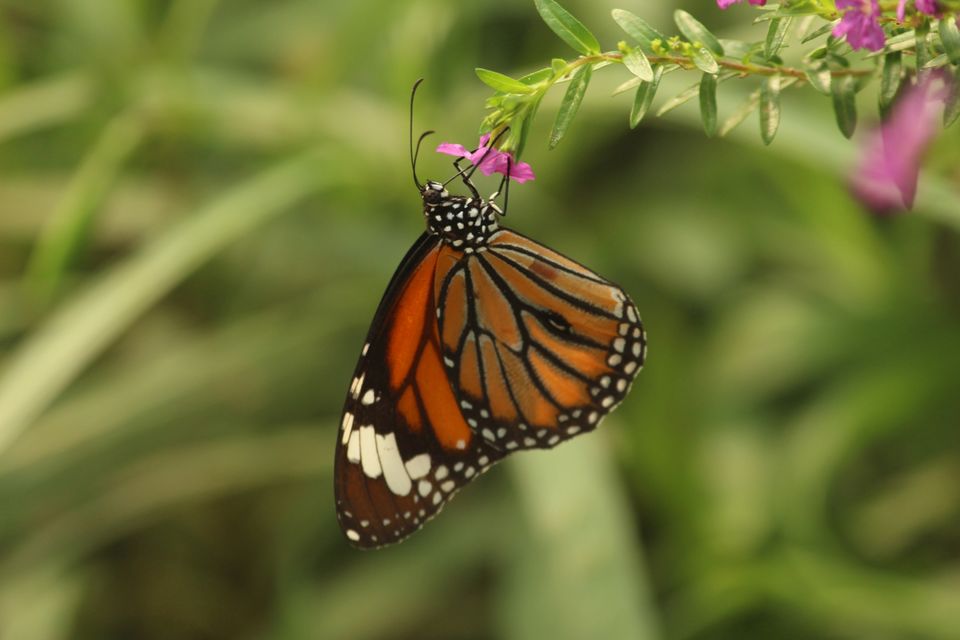 Come next morning, we were in Kanyakumari. We just booked the bus for Nagarcoil. Thankfully, that bus was going till Kanyakumari. We paid a little extra and reached there. First thing we did after reaching Kanyakumari was buying tickets for the overnight train to Rameshwaram. How we were going to travel in general coach? we had no clue whatsoever. After the sightseeing at Kanyakumari, we went to the beach in the evening. The view was pretty expansive. I doubt you can see such a wide horizon at many places in India. The sun vanished behind a blanket of clouds calling it a day. Meanwhile on our right, we could watch a thunderstorm happening at a distance with vigourous lightening. Yet, the soothing sound of sea waves was overpowering everything else in sight. We sat there in silence till the north star was the only bright thing on the horizon. Peace redefined! We came back to the railway station as it was time for us to hop onto the Rameshwaram train. By the way, we had kept our luggage in the cloak room and we even got ready in the morning in the railways rest rooms. That was the cleanest rest room I've ever seen at a railway station. Also, it was free! We didn't get out of the railway station till we filled a form for Shruti's admission process. Yes, she was travelling with all her important documents and a heavy laptop. Anything for the love of travelling :) Also, thanks to Google Railwire WiFi.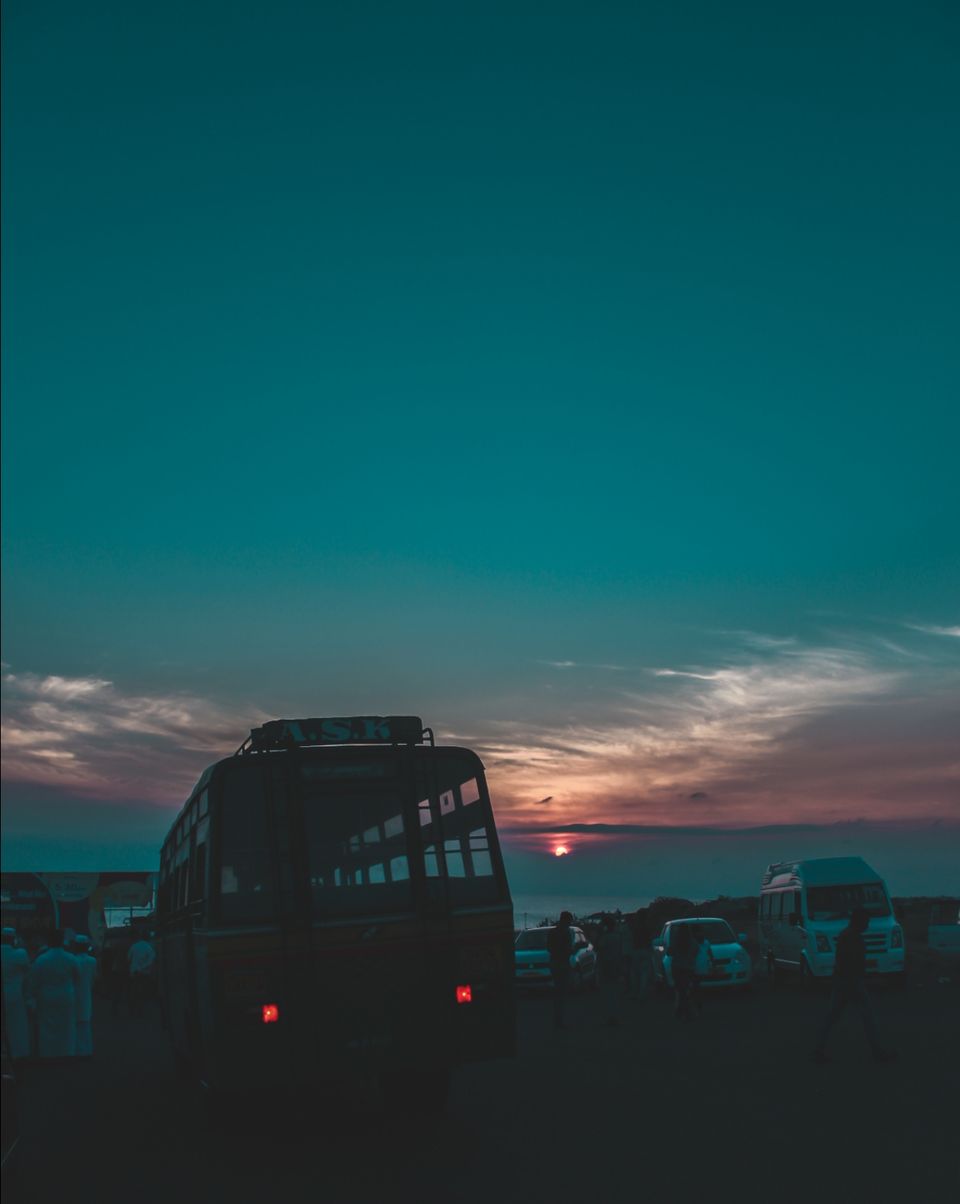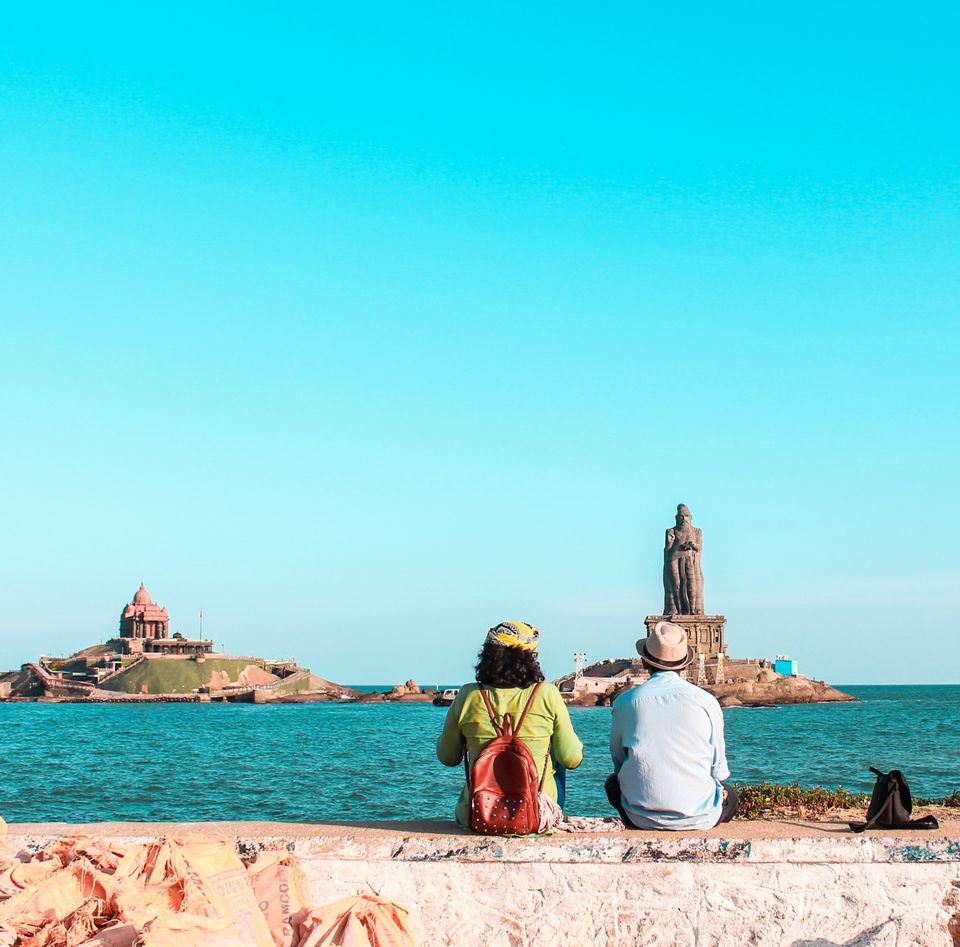 We reached Rameshwaram next morning at 5. The village is very small. Even the cloak room was pretty basic. The water in the rest room was all salty. Didn't expect this at all. The Colgate ad, 'Kya aapke toothpaste mein namak hai?' just got real. When we got out for having some breakfast, we realised that Rameshwaram, despite being an important place visited by lacs of pilgrims has still retained its old world charm. Next up was Dhanushkodi which is famously called the ghost town. The road ends at Dhanushkodi beach after Dhanushkodi town. The part of beach ahead of that point is the last Indian territory. We can even see a glimpse of Sri Lanka from there if weather is good. To be honest, Dhanushkodi has to be one of the most underrated travellers' destination in India. Such clean beaches and sumptuous food right by the beach. Language was definitely a barrier, but we met some good people along our way who helped us. The highlight of that day was an open deck tempo ride from Dhanushkodi to Rameshwaram. At 2 pm in 34°! Imagine a straight narrow road for 18 km with nothing but endless ocean on both sides. It looked exactly like that. After visiting the famous Rameshwaram temple it was time to move on again. We crossed the famous Pamban bridge while it was pitch black. But I could fathom how it looked like during the day. Countless boats riding the ocean waves. At the night, it looked different. Stars lighting up the sky and below, it was only ocean as far as my eyes could see.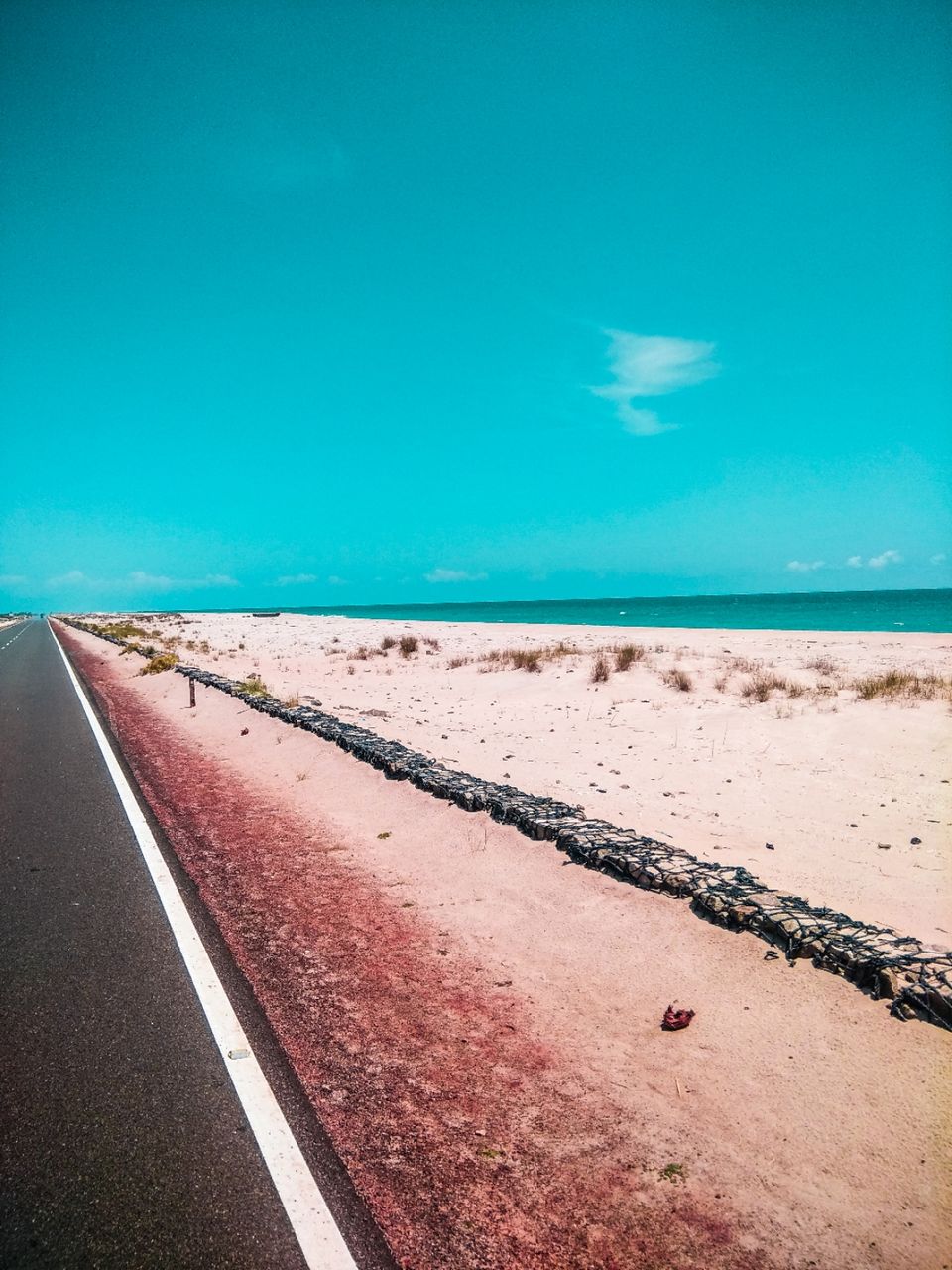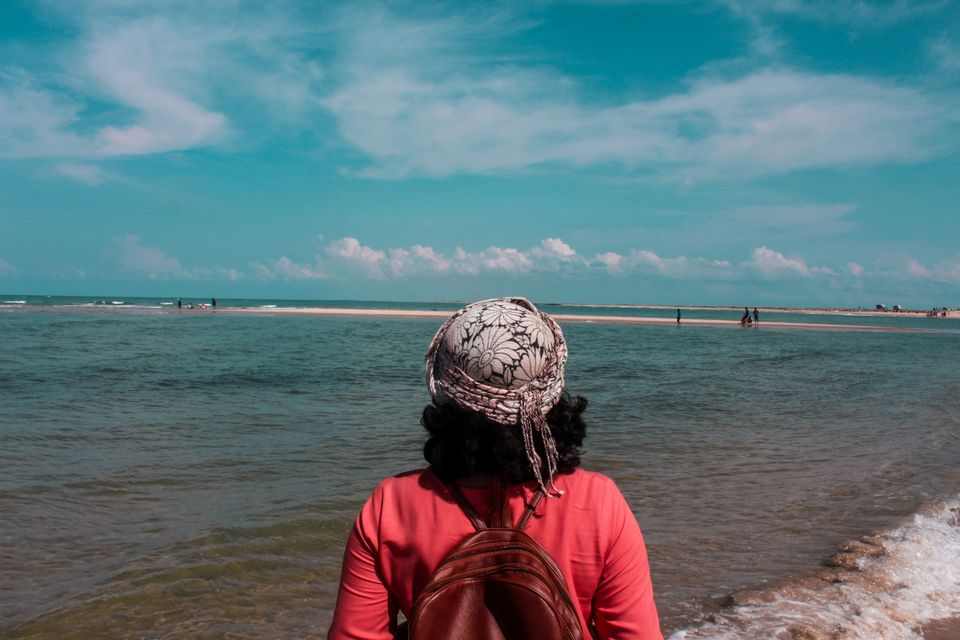 We reached Pondicherry the next morning and visited the regular touristy places like tourists. Then came back to Banglaore by bus. All of this within 5 days. It was very tiring since we were doing overnight journeys and exploring places in the daytime. But, we knew our spirits won't be dampened by any obstacle. We don't ponder too much about the what if's and but's. We pack our bags and leave. Certainly, no road trip is complete without a debacle or difficult situations and this trip was no different. But our bond of friendship gets even stronger every time we wander around together. To put it in one line, every road-trip is a leap of faith for us.