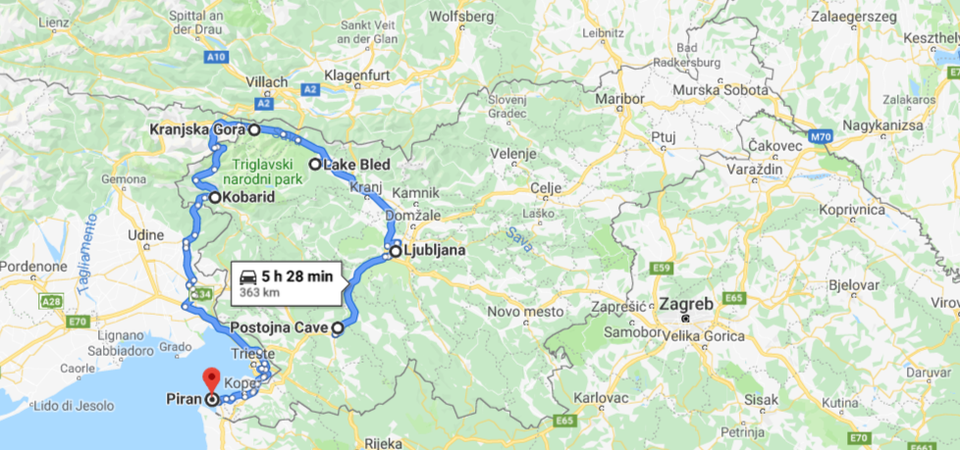 S-LOVE-nia is no less than a complete package for any traveller- A naturally emerald colored river, an underground karst cave, a church build in the middle of a lake, a castle built into a cave, coastal cities with mediterranean vibes and a charming capital city. A very underrated, cheaper and an all in one destination.
Slovenia is located on southern Central Europe bordered by Italy to the west, Austria to the north, Hungary to the northeast, Croatia to the southeast, and the Adriatic Sea to the southwest. Flying directly from India into Slovenia (mainly Ljubljana, the capital city) might be costlier due to fewer flying options, so you could fly down to Italy or Austria on cheaper tickets and take a bus/train ride to Slovenia. A trip to Slovenia could be clubbed with Croatia like we did or with Italy or Austria as they have excellent road and rail connections to the country.
How many days?
We covered the major points in Slovenia (see below map) which are coincidentally on the western side in 5 full days. But I believe 8-10 days are necessary to see all of the country's major spots, taking trips further to the east to Ptuj, Maribor, etc.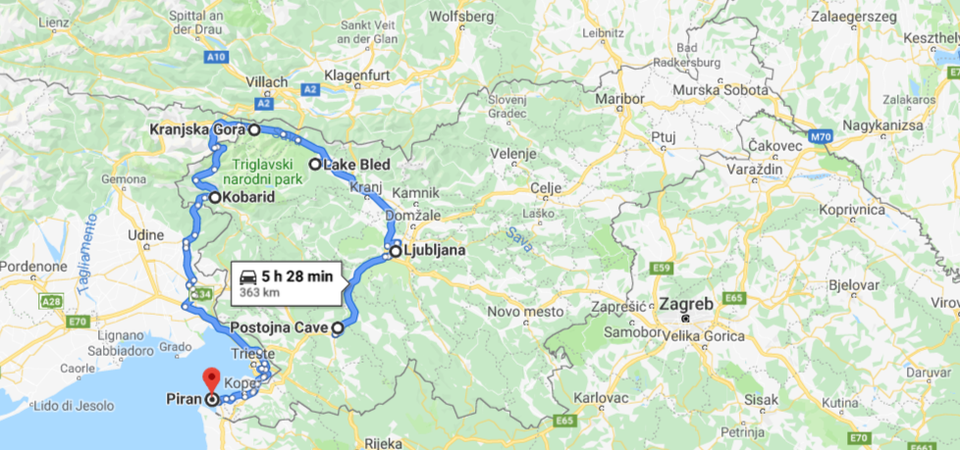 Visa & Travel
We as Indian passport holders required a Schengen tourist visa to reach Slovenia. As we clubbed Croatia also, we applied for a multiple entry Schengen visa to the Slovenian embassy (via VFS Global at Bangalore) as we were spending more days in Slovenia. We flew down to Ljubljana, Slovenia by Emirates and flew out from Dubrovnik, Croatia by Air India. As I mentioned earlier, due to lesser flying options, the tickets are pricier and we ended up spending more than half of the total expenditure on just flight tickets.
Accommodation
We chose Ljubljana, the capital city as our base for 4 days and took one day trips to the mountains, castle and cave as they are within 2 hours of drive one way. We also stayed at Lake Bled for a day and wished we stayed in Piran also.
Ljubljana offers varied accommodation options (Airbnb & Booking.com for sure) depending on the budget and proximity to the city center. Lake Bled was comparatively costlier as it was the tourist hotspot but we totally recommend staying a night to experience Lake Bled in its full glory. We missed staying in Piran but totally loved how relaxing and chilled out the town is.
We stayed at these places in Ljubljana (Basic accommodation with shared bathroom but the host was really helpful and drove us to couple of places- Ideal as a base to take day trips) & Lake Bled (Lovely room & host at a short walking distance from the Lake)

What not to miss?
• An easy stroll in the capital city – A castle on a hill overlooking narrow cobble stone paths with open air restaurants on both sides and a river cutting through the middle. (Read: City guide- 24hrs in Ljubljana, Slovenia)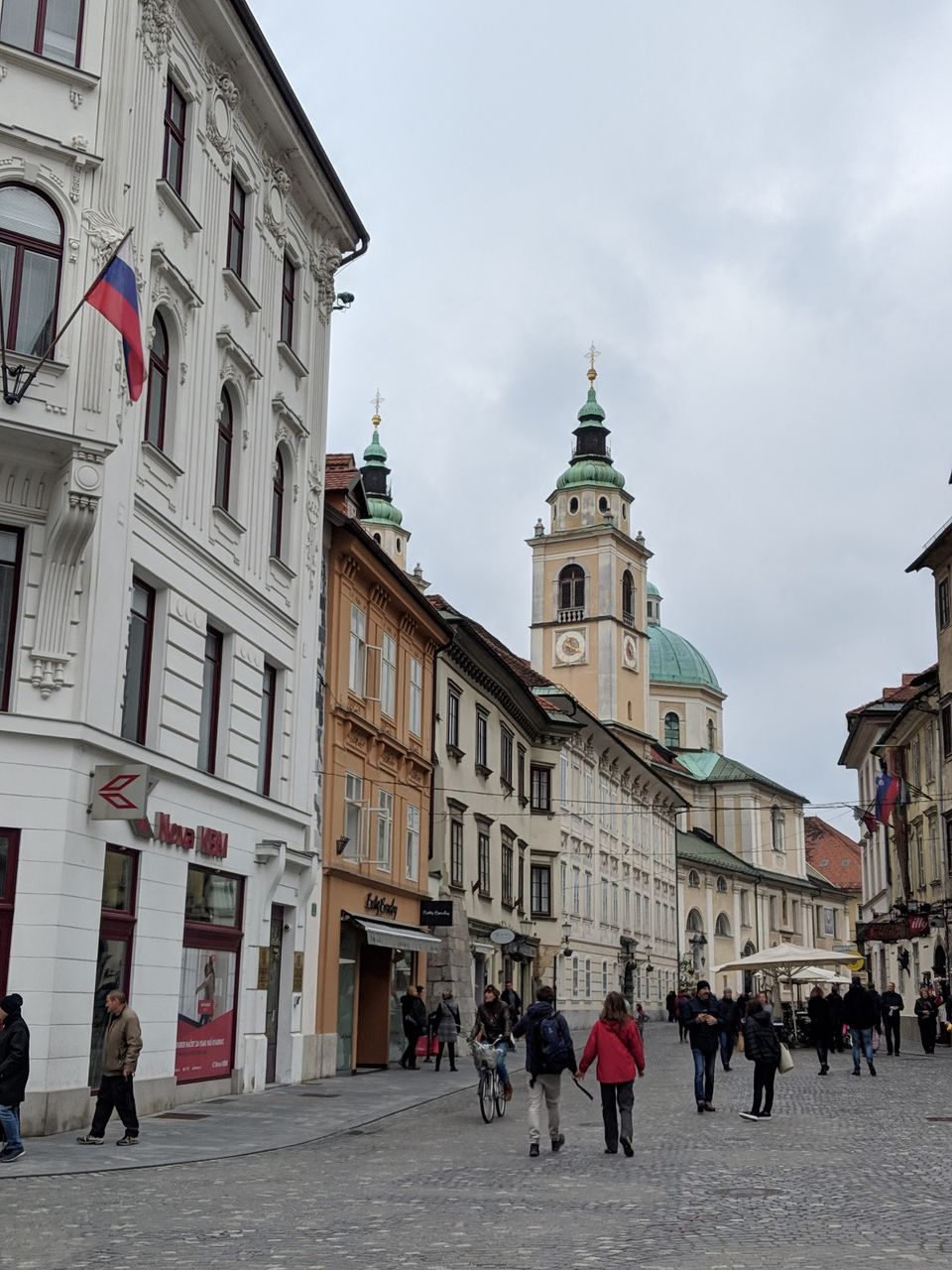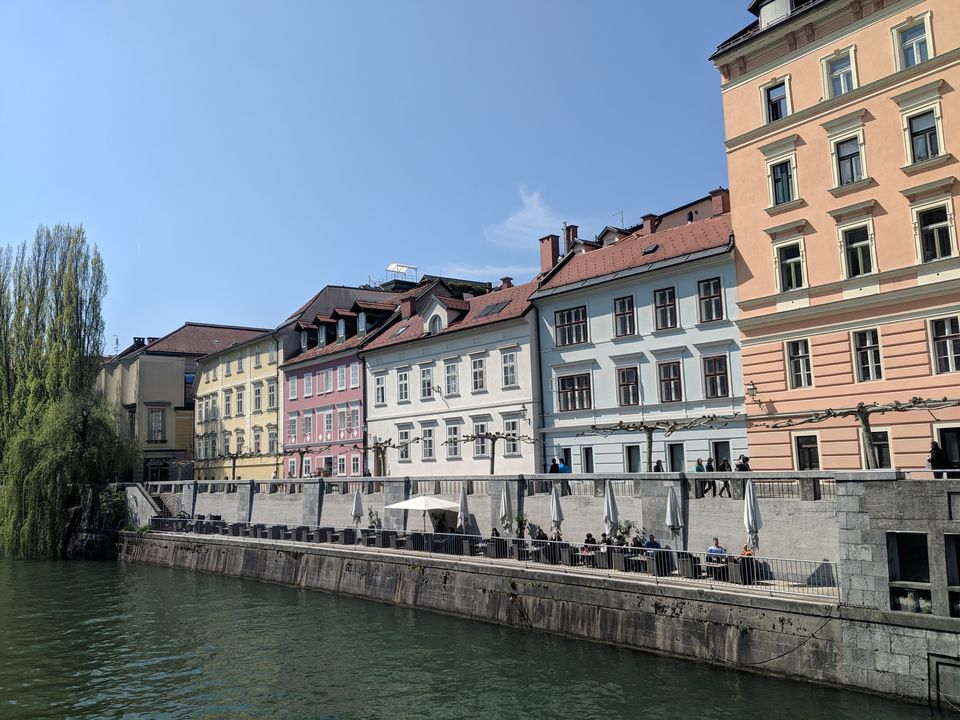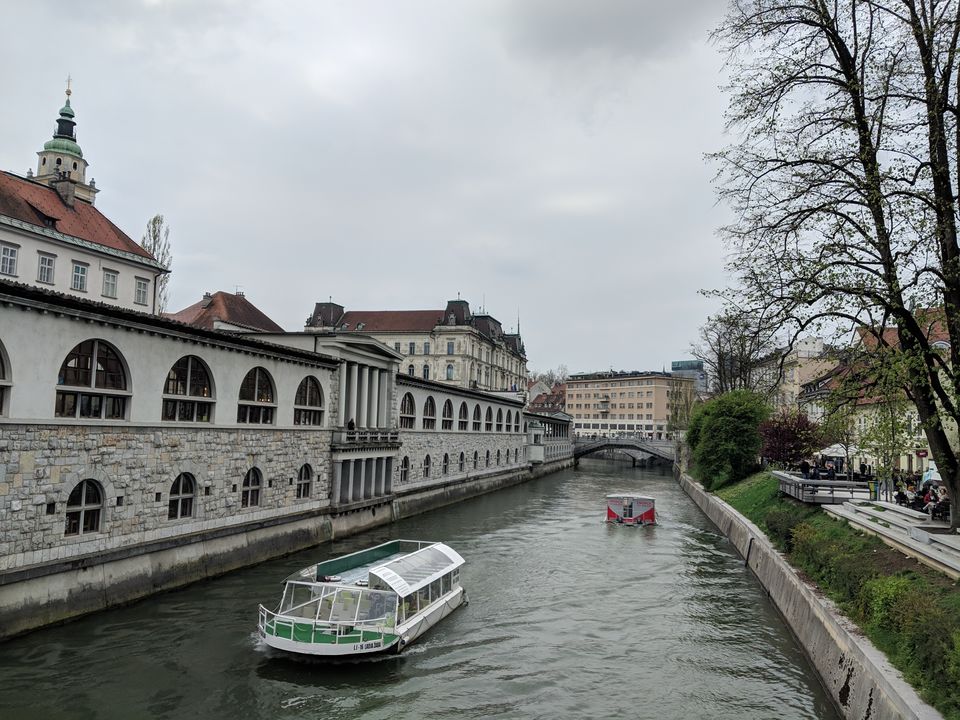 • Climbing up the Bled castle—For breath taking views of the church in the middle of Lake Bled and the Bled city surrounding it with snow capped mountains backdropping.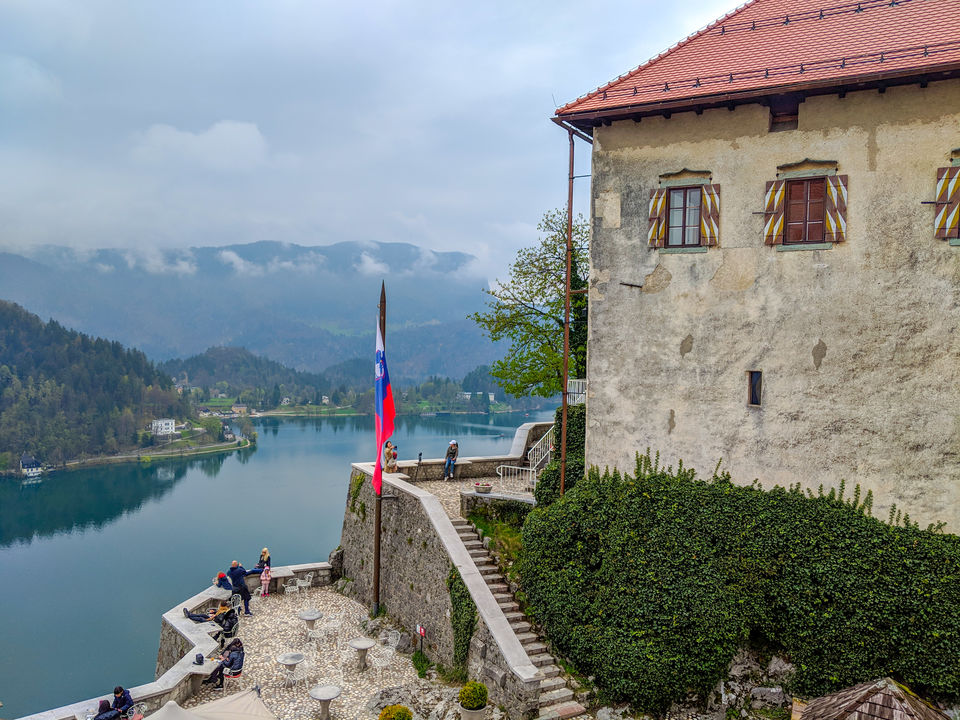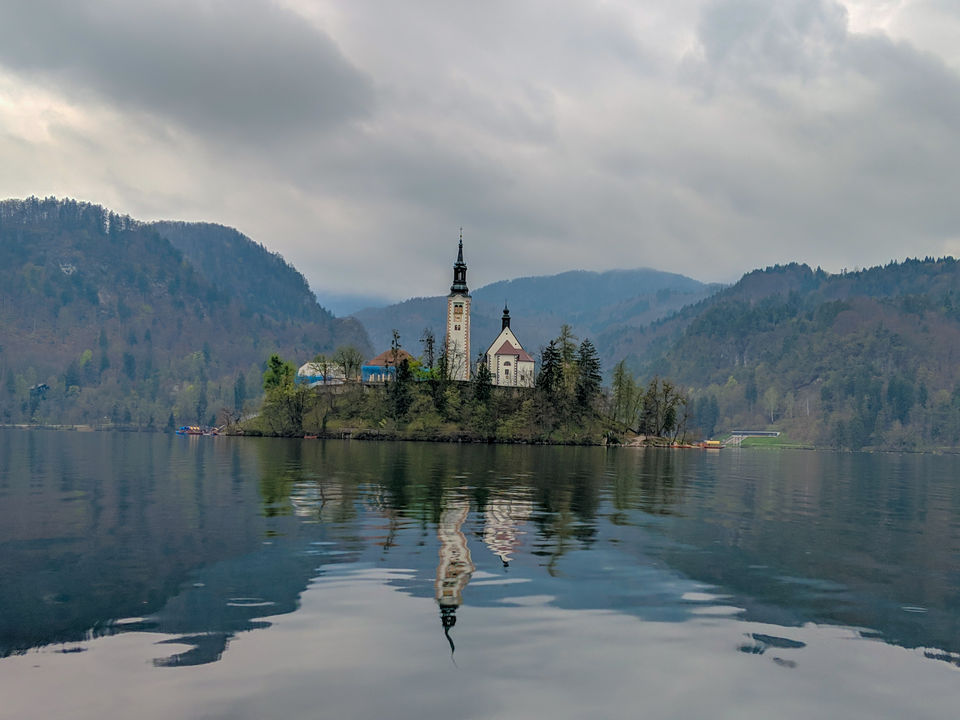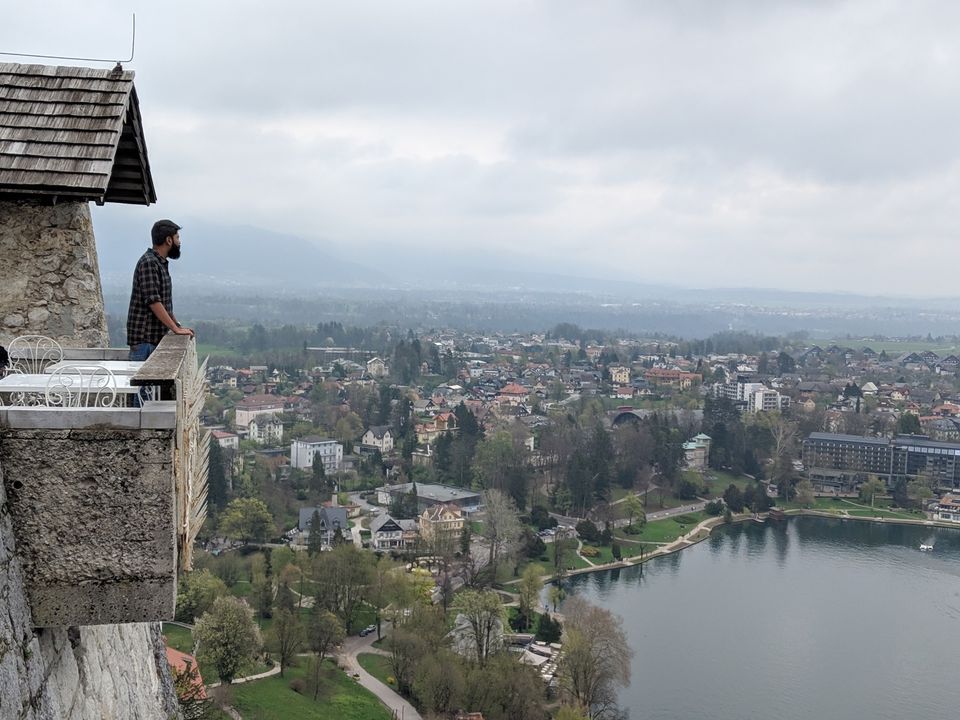 • Soča river & its gorges—A naturally emerald coloured river cutting beautiful gorges & waterfalls in green basin across the Julian alps- Breathtaking to say the least. (Read: Experiencing the Slovenian wilderness)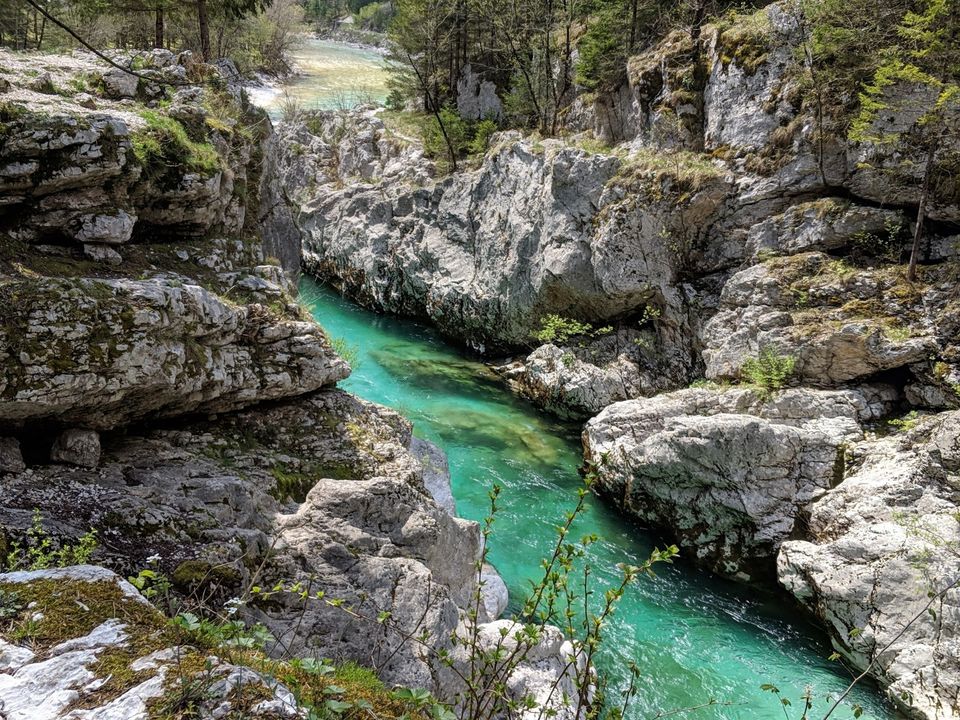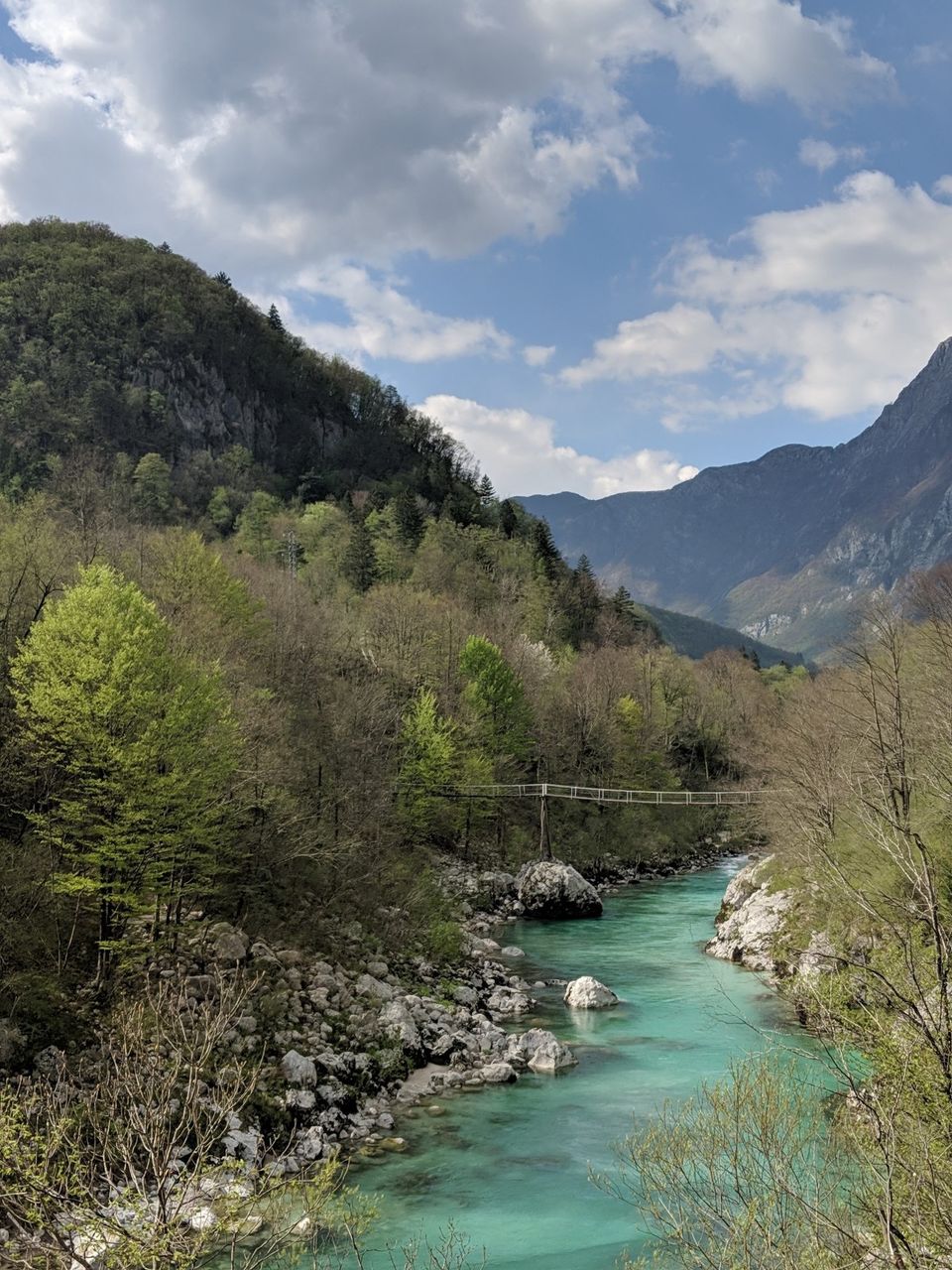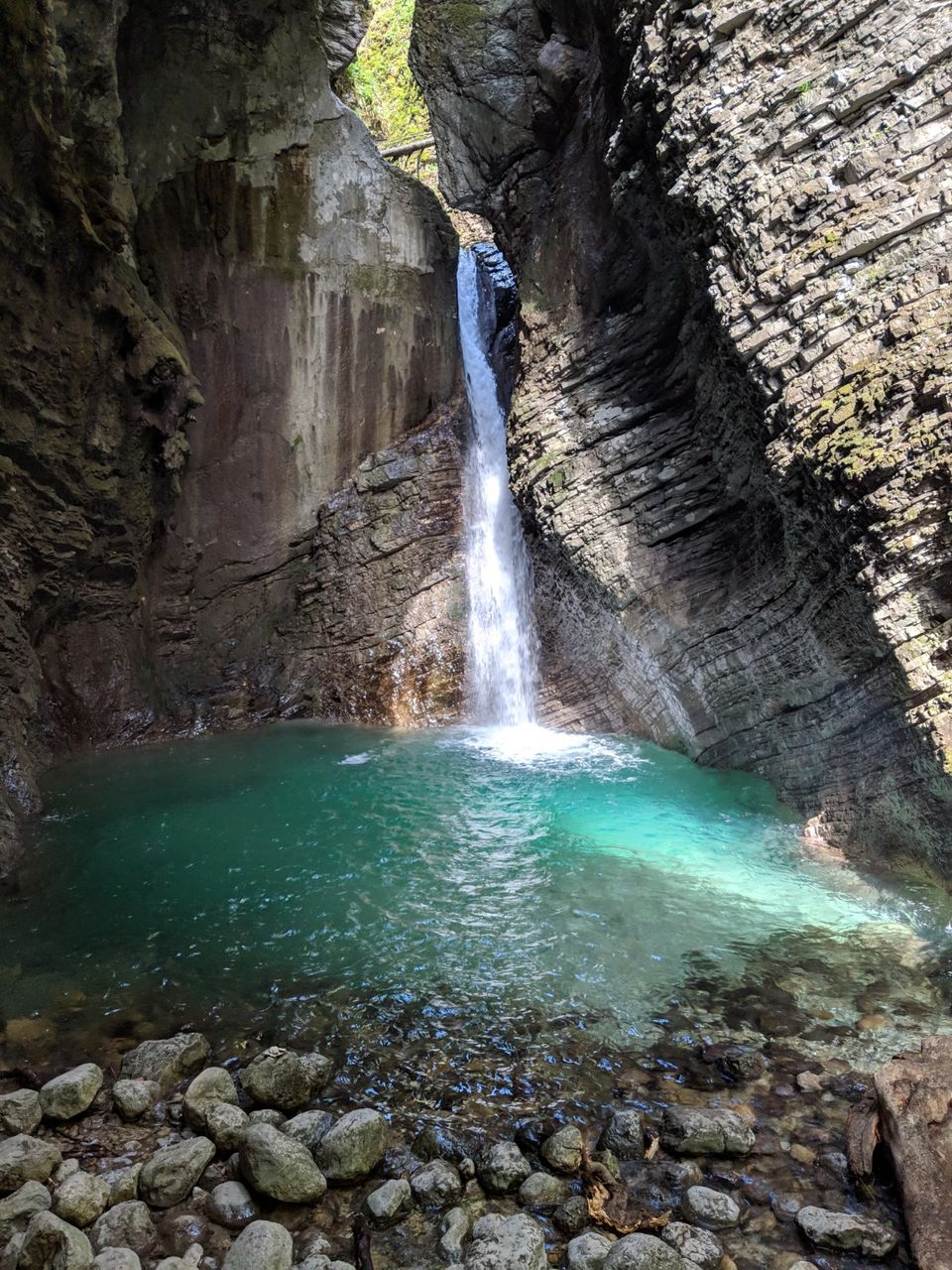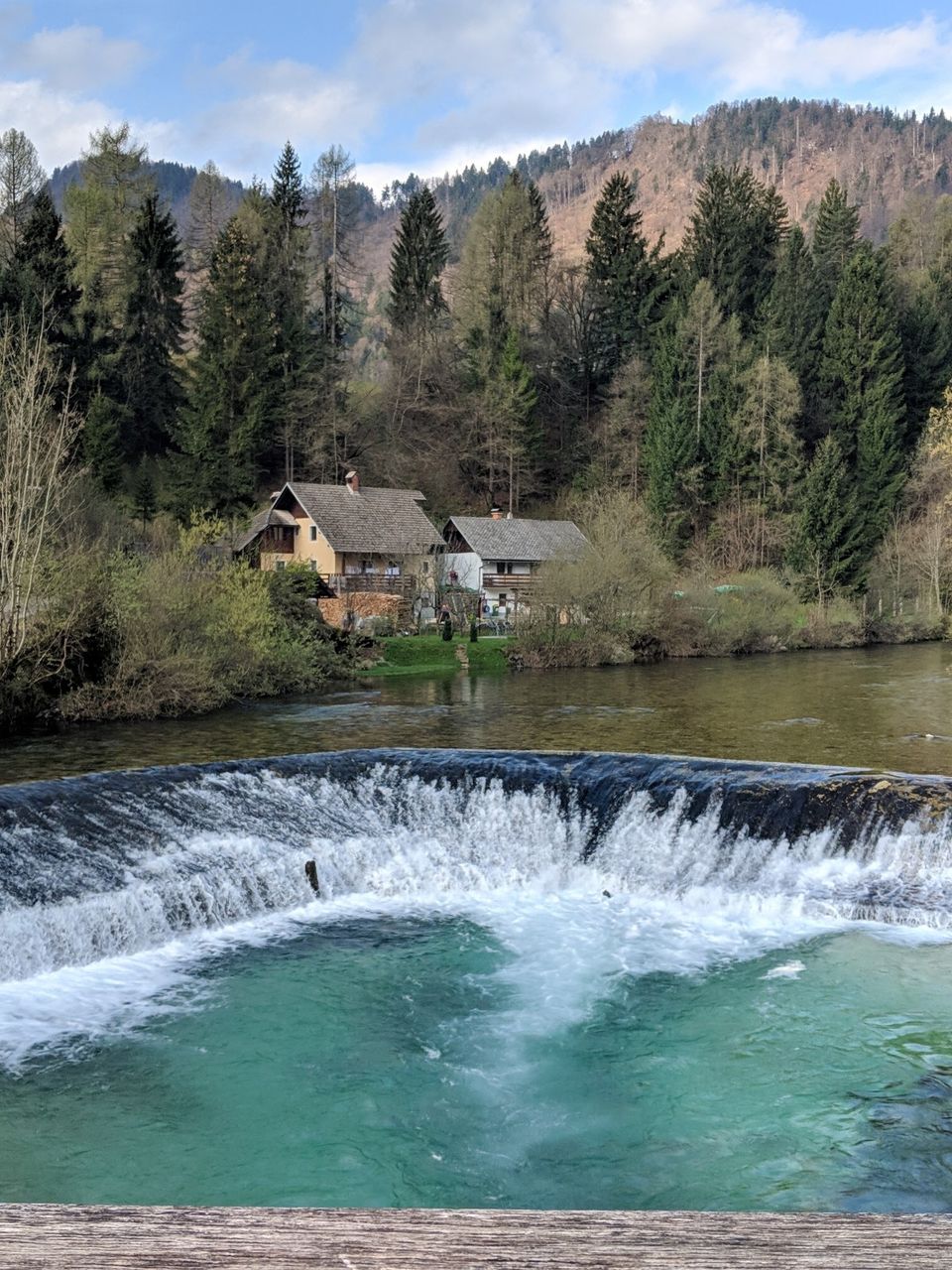 • Postonja/Skojan caves—Take a train ride through a huge series of naturally formed karst caves while you gaze through the stalactites and stalagmites all around. Club it with a visit to Predjama castle built into a cave that housed a real life robinhood for many years.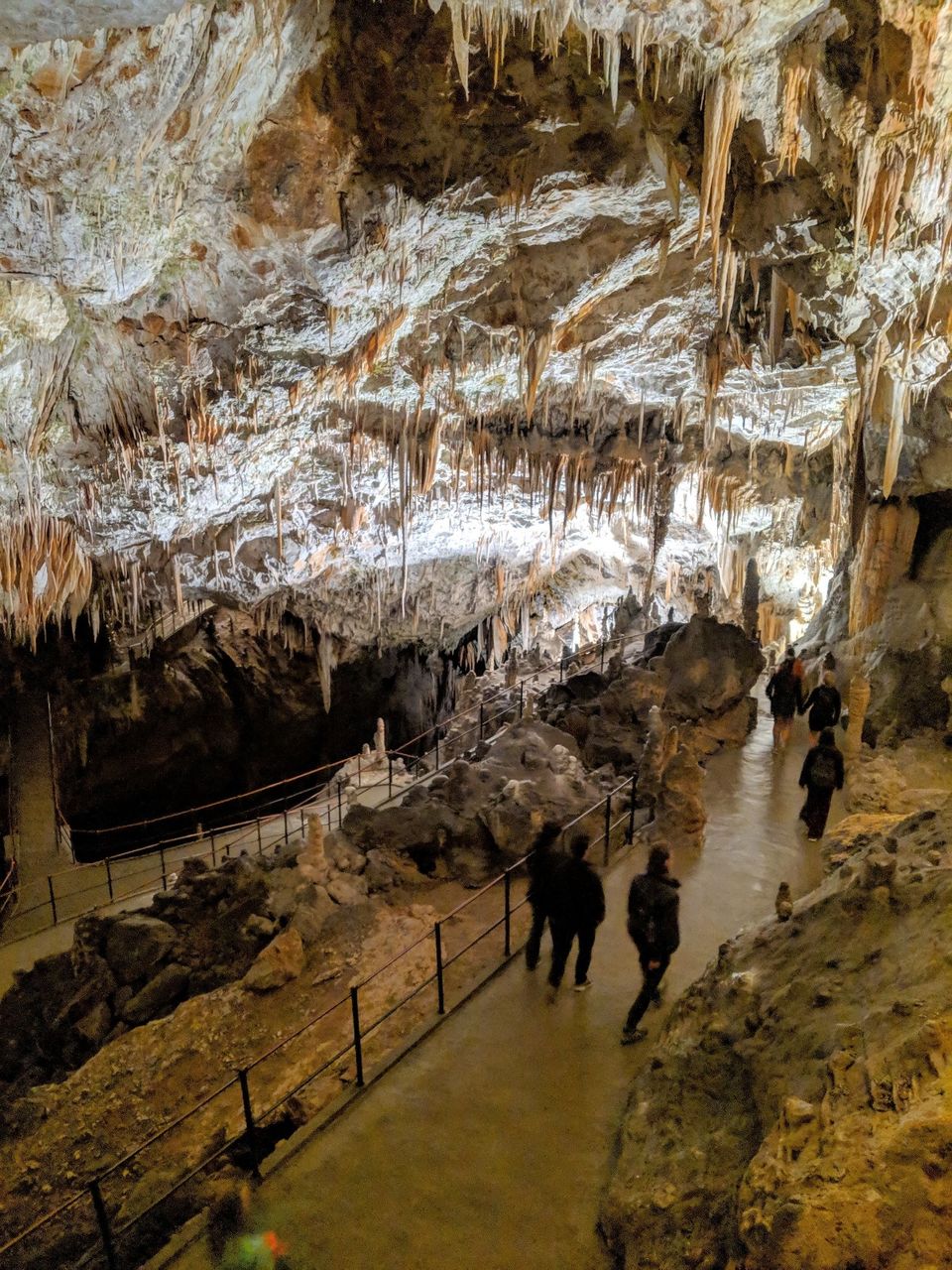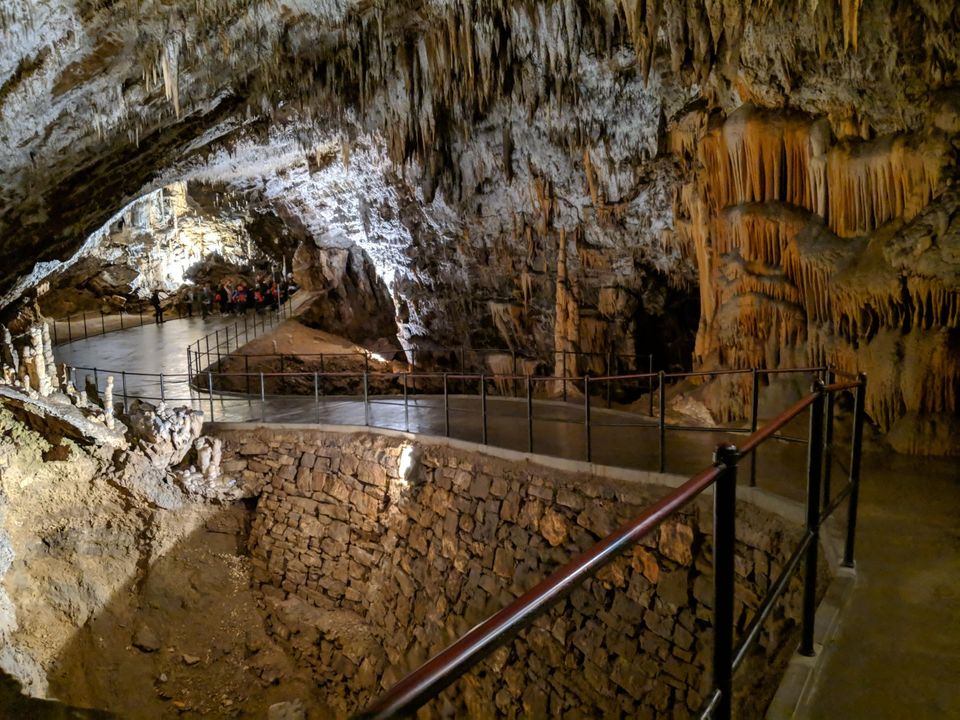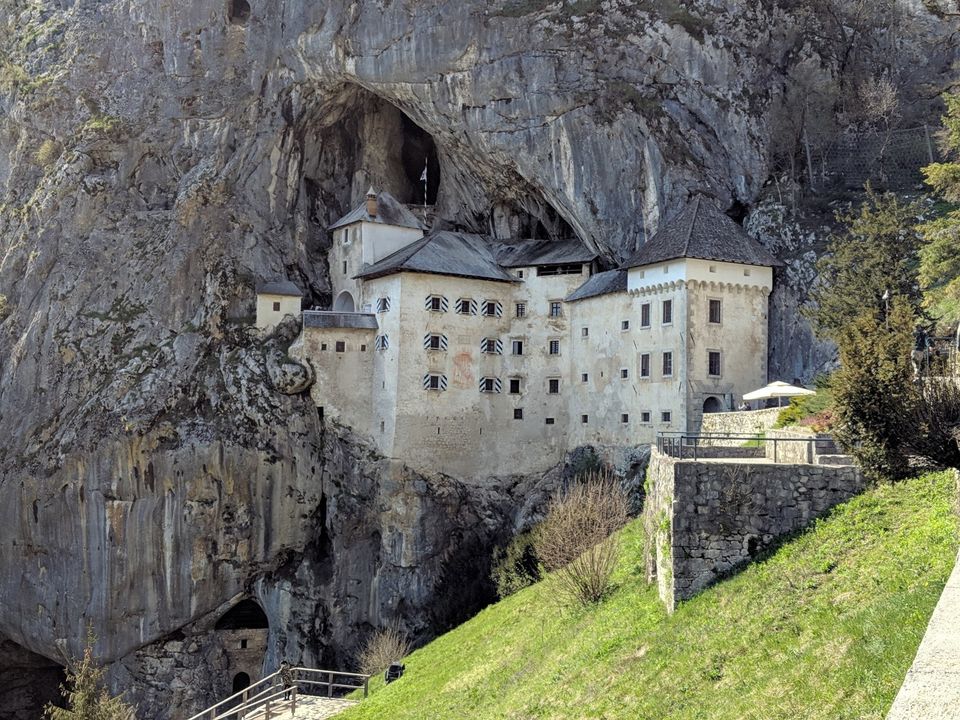 • Taste the mediterranean Europe – Being very different from country's central region, Piran offers the sea side views, orange roofs and harbor scenes within an hour's drive from the capital (Read: City guide- 24 hours in Piran, Slovenia)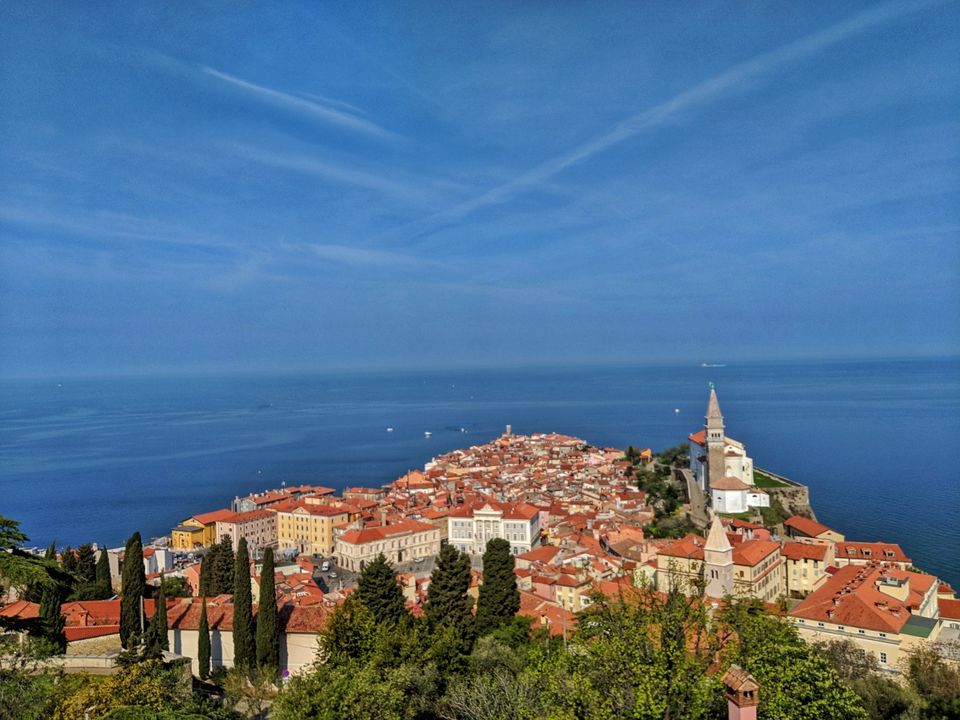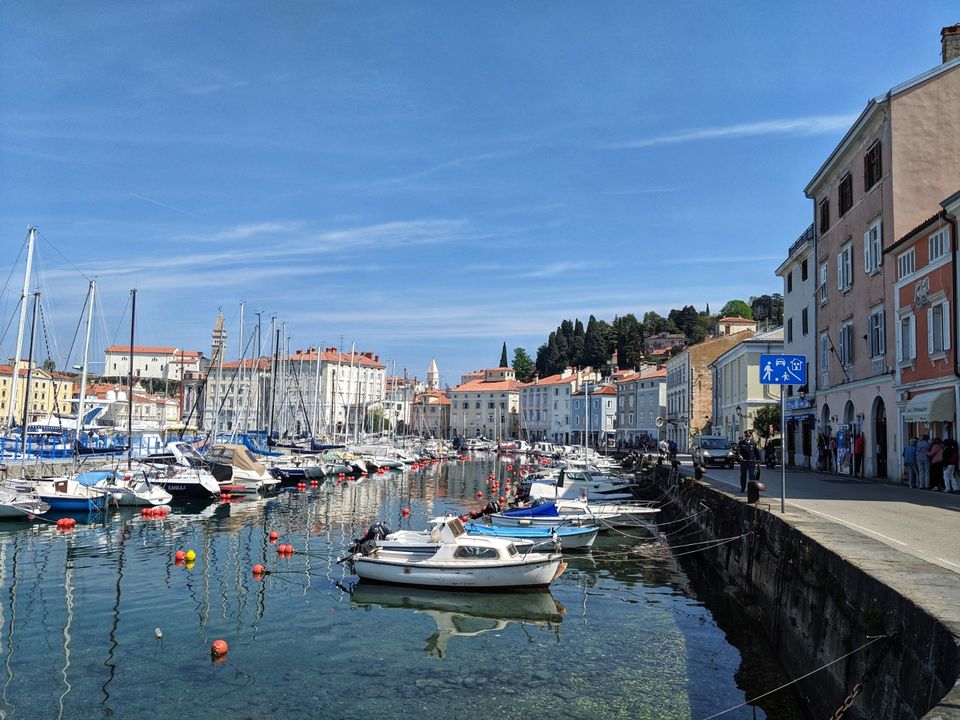 We loved how Slovenia surprised us every single day with the vast variety of experiences it had in store. We totally recommend ditching other costlier, more touristy, very familiar European destinations for a taste of this untouched beauty.