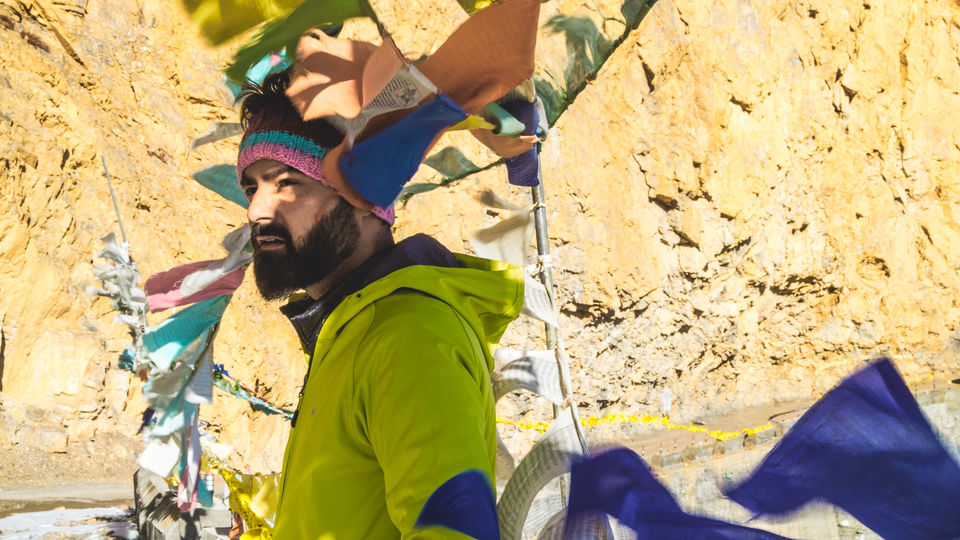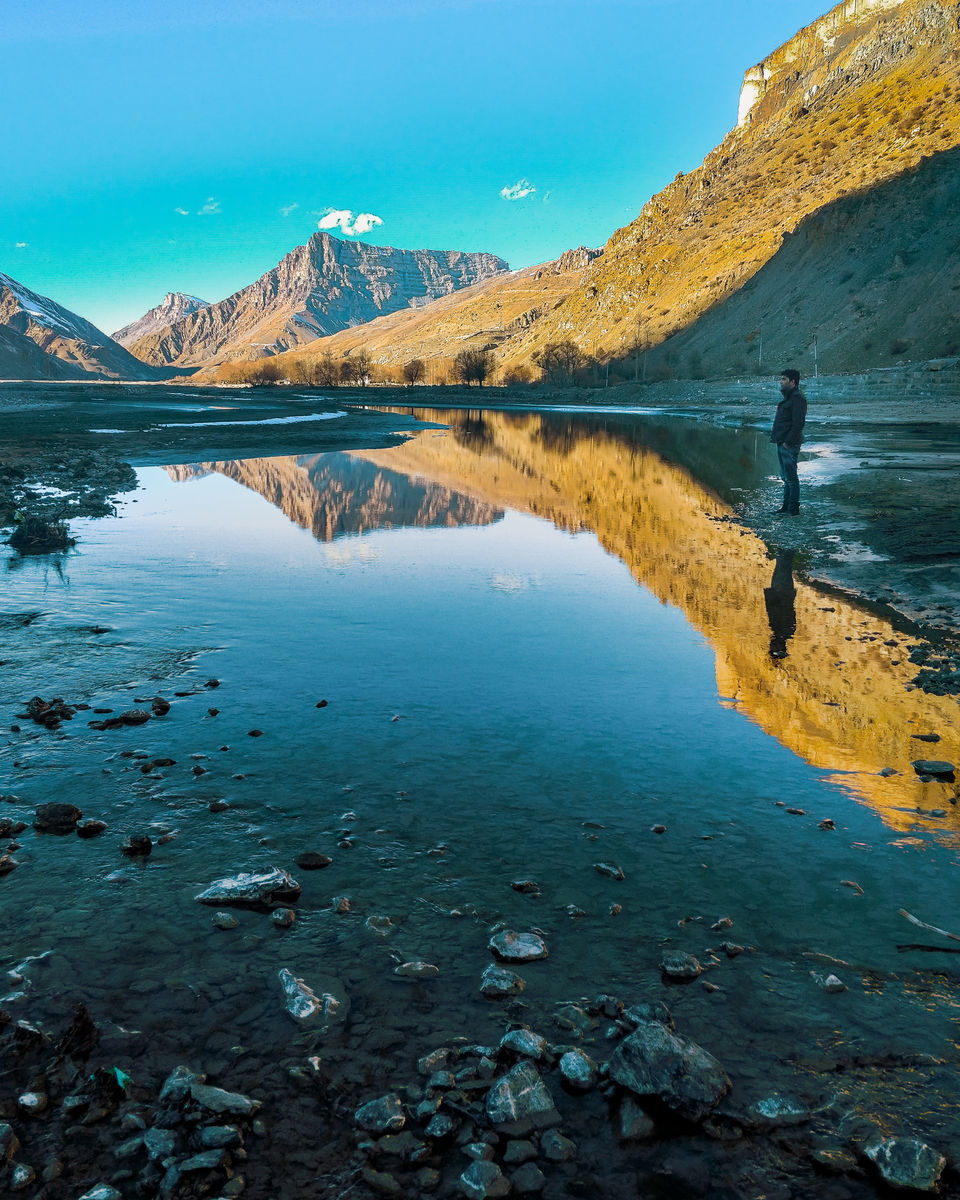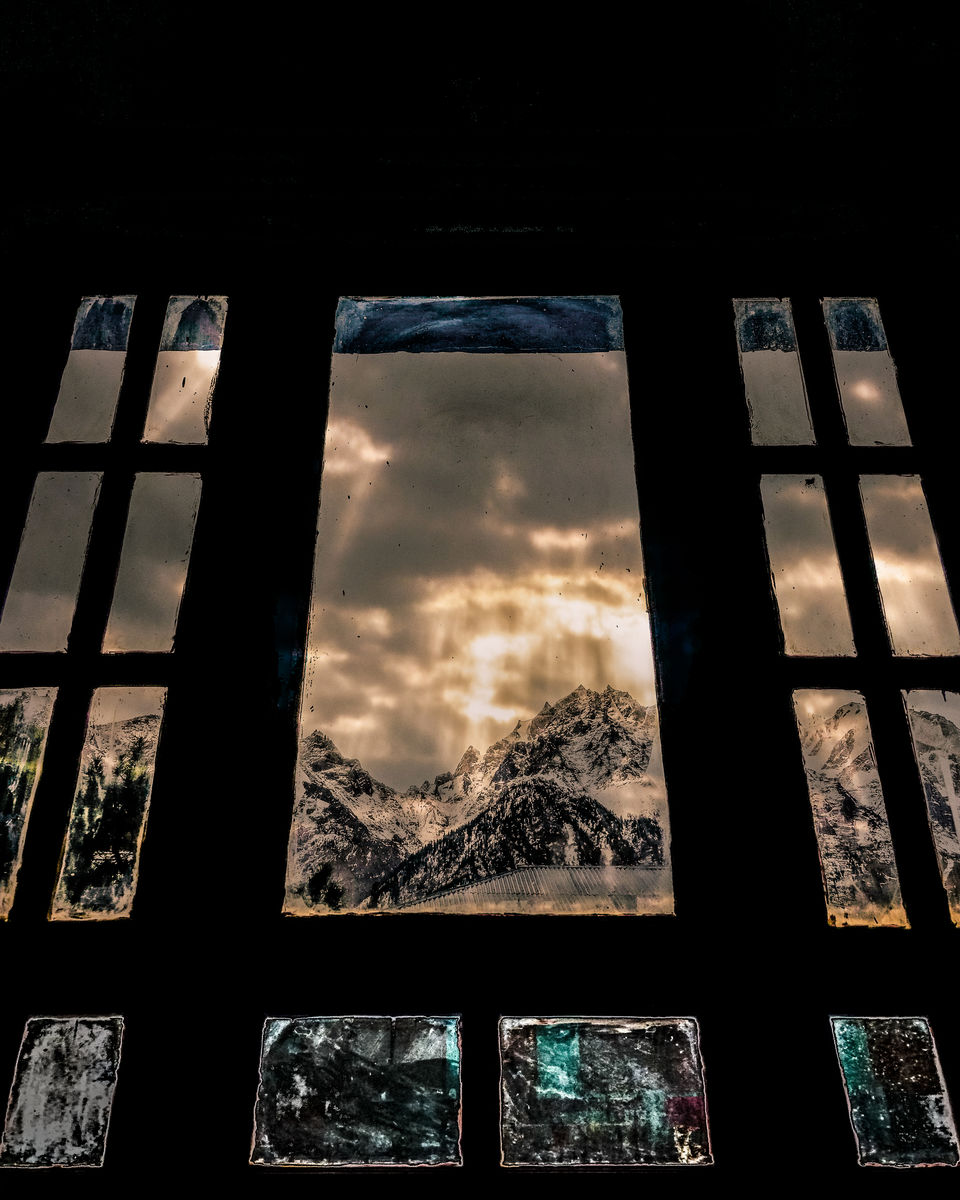 Day 1:
Delhi- Chandigarh- Shimla- Kufri- Narkanda- Rampur- Powari- Reckong Peo
I had a plan to go for Dodital trek, but at the last moment, in a spur of events, one friend of mine finally managed to confirm that he'll be going to accompany me and somehow we just ended up making a plan to go to Spiti.
I was accompanied with two of my friends and we had to pick the latecomer up from Chandigarh. Starting from Chandigarh at 4am in the morning and making our way through the lanes beginning to get lit with the dawning sun, our journey of a lifetime began.
The first halt of the day was at Reckong Peo, the road had treated us well and the town even better. The best part about Reckong Peo is that you can see the Himalayan range from such close proximity, it's a moment within itself.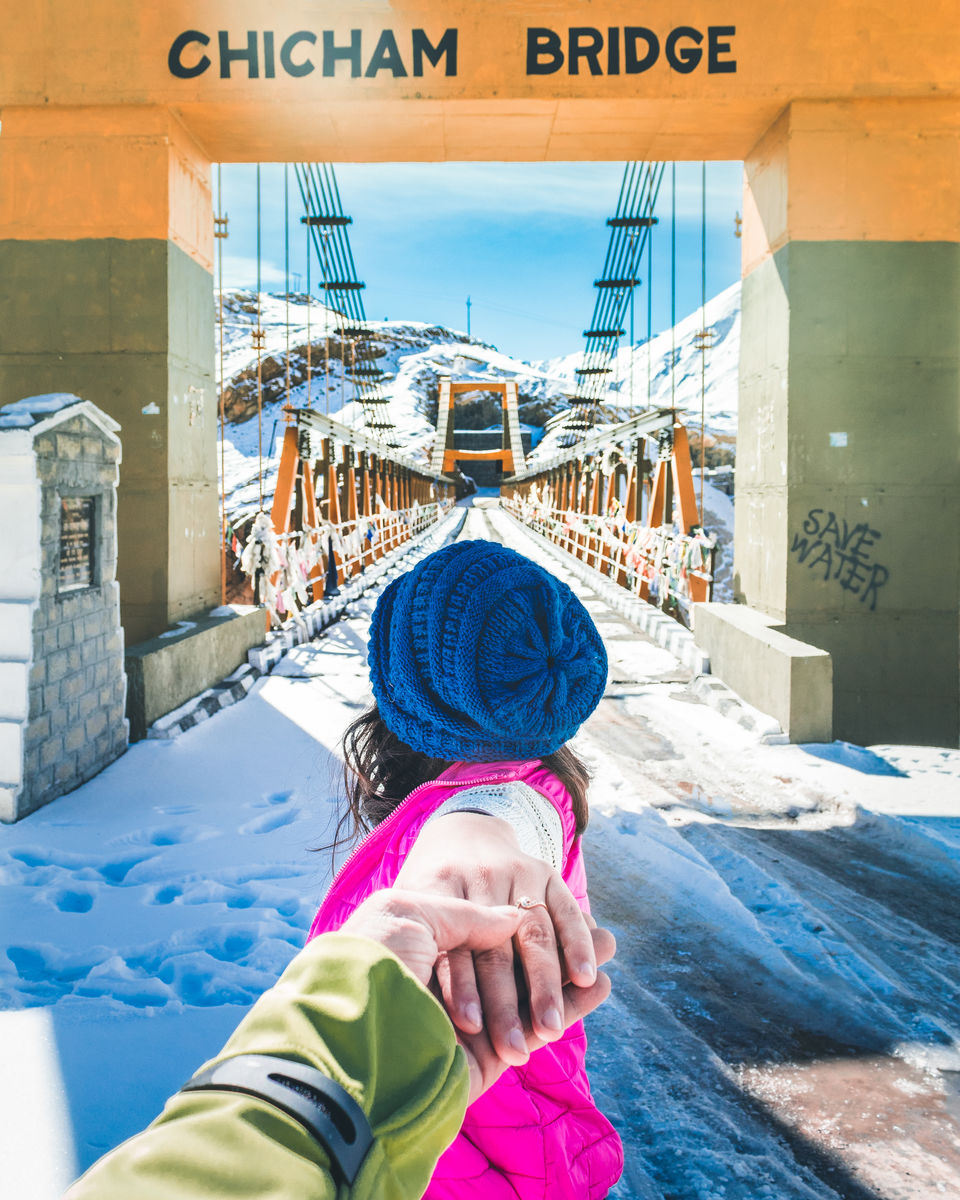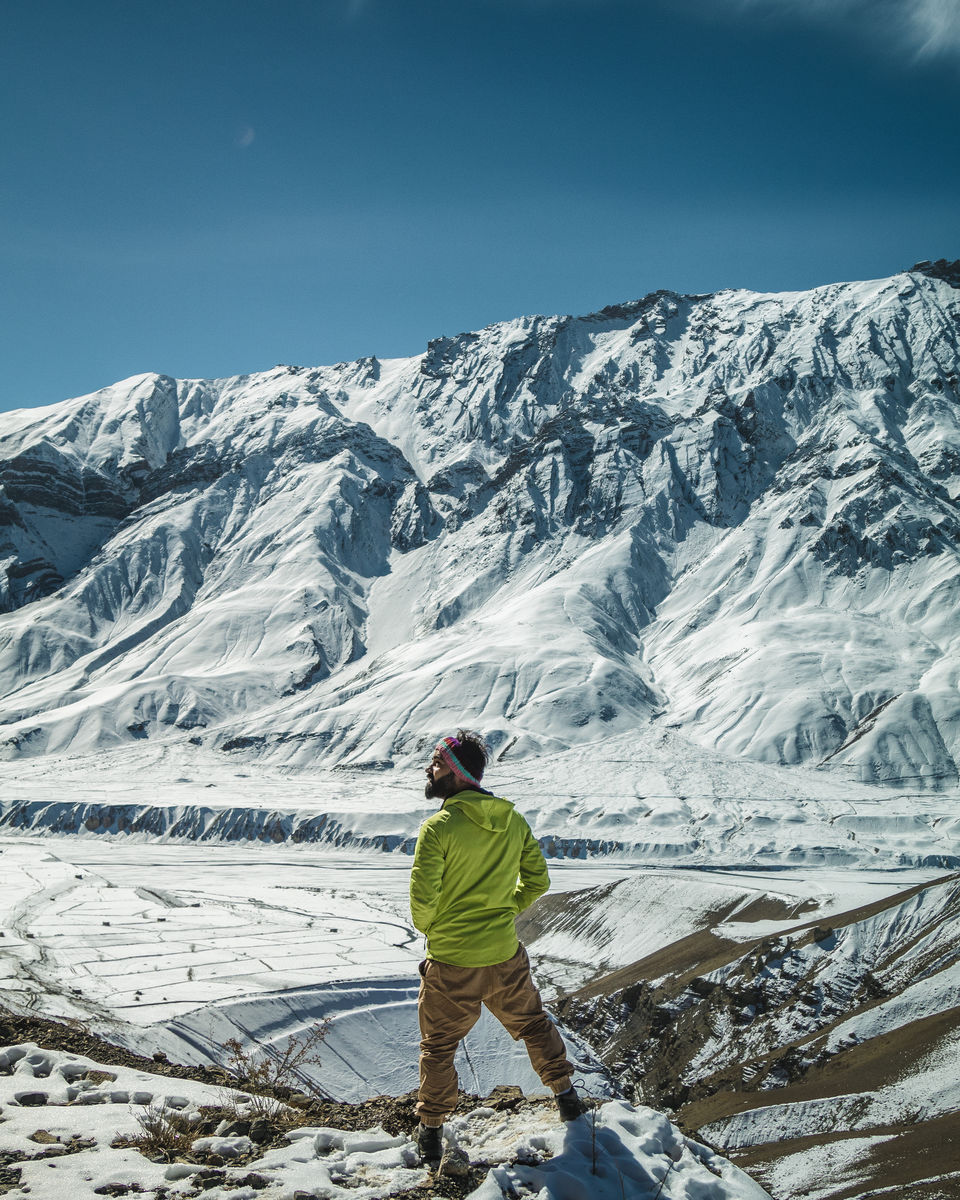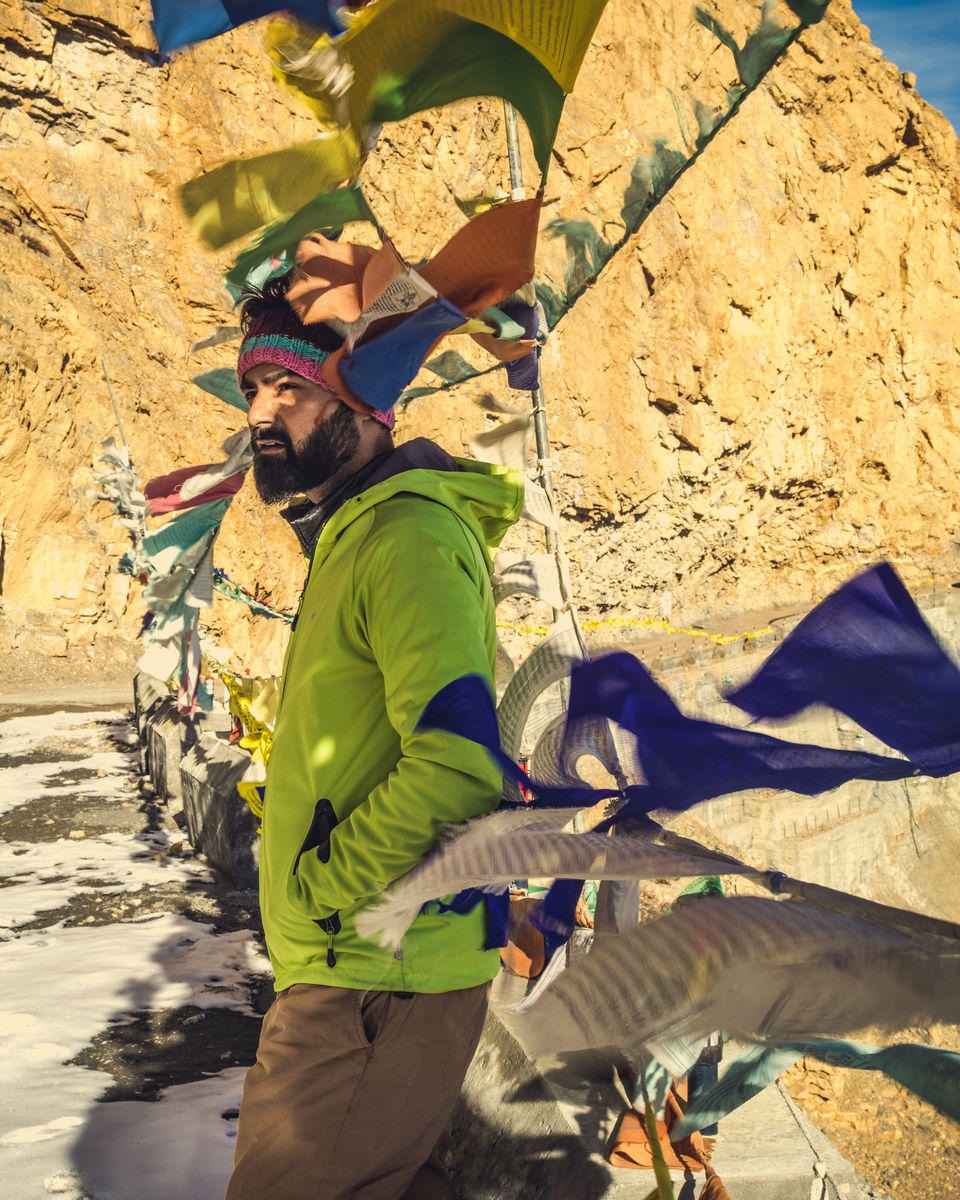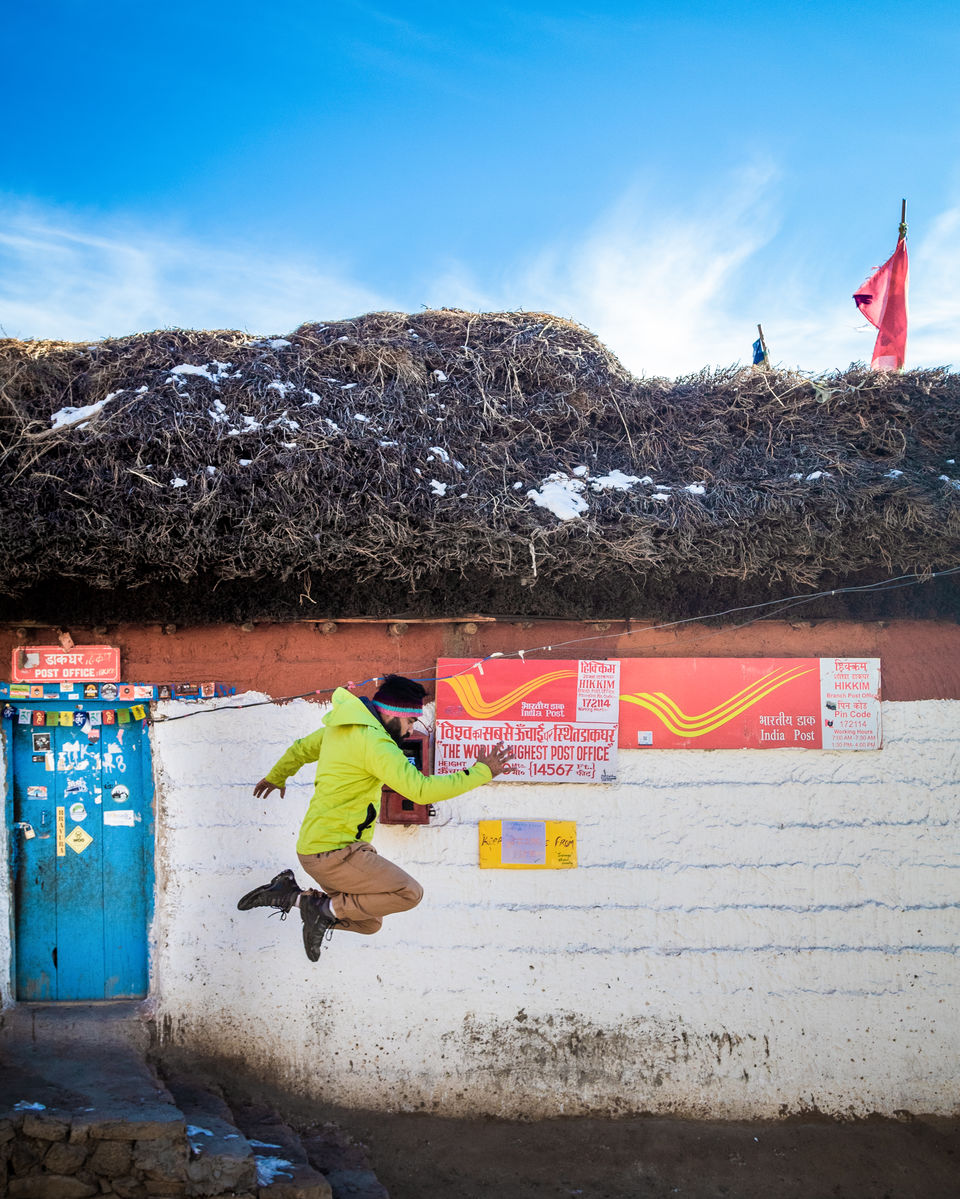 Day 2:
Reckong Peo- Spello- Pooh- Khab- Nako- Sumdo- Tabo- Kaza
We started from Peo around 7 in the morning. Kept the tank full, collected cash from the ATM and started moving forward. Confluence of Spiti River and Sutlej at Khab is a sight to behold. We reached Kaza around 5pm. We were shivering in (-15°) - (-20°) Celsius temperature. All the hotels were closed and we ended up at one of the most hospitable homestays called Dogma. The caretaker of the homestay was extremely generous and kind towards us. In the cold weather, we were given loader blankets and blasting heaters and the three of us managed to hibernate for a few hours.
I also managed to meet one of my Instagram friends who luckily was in Spiti at the time.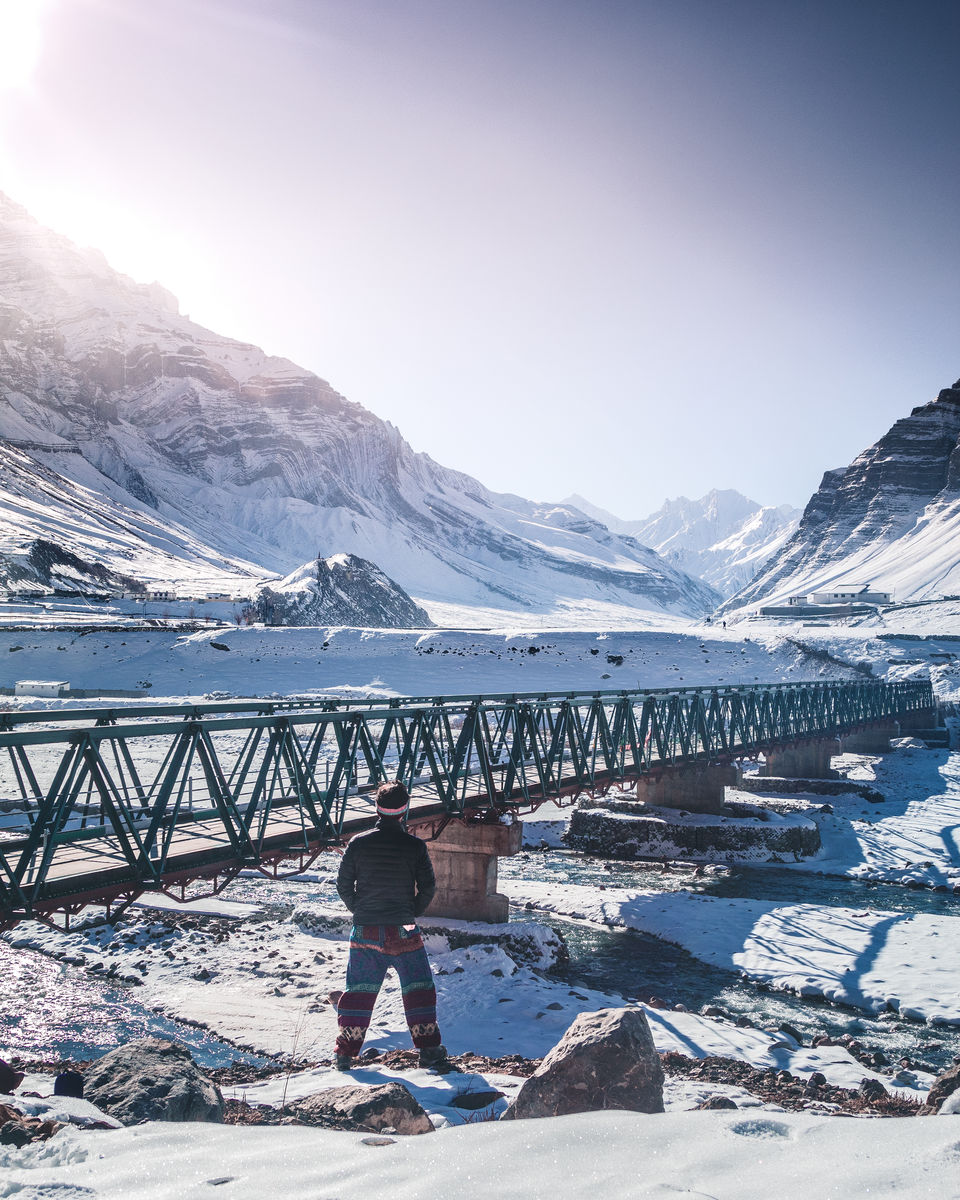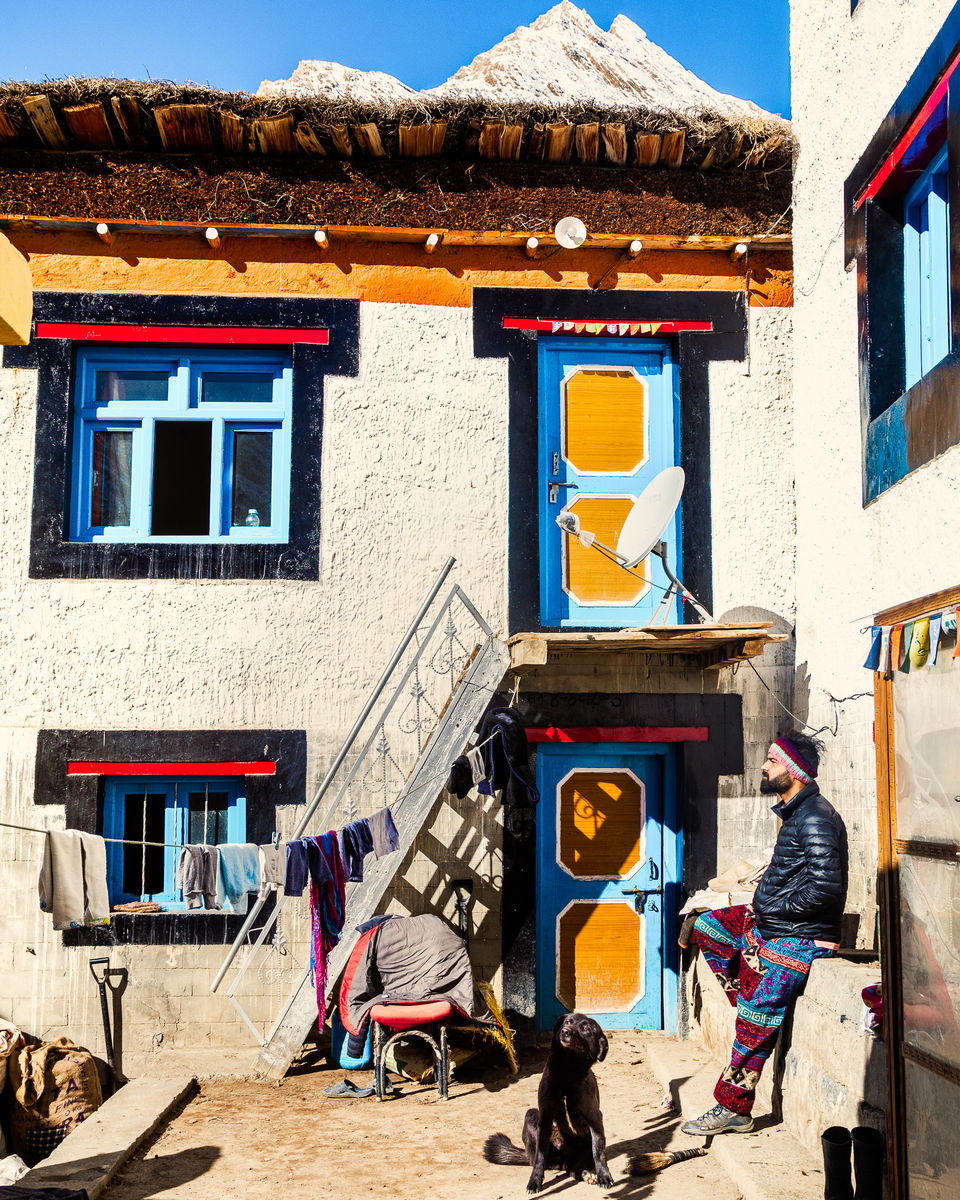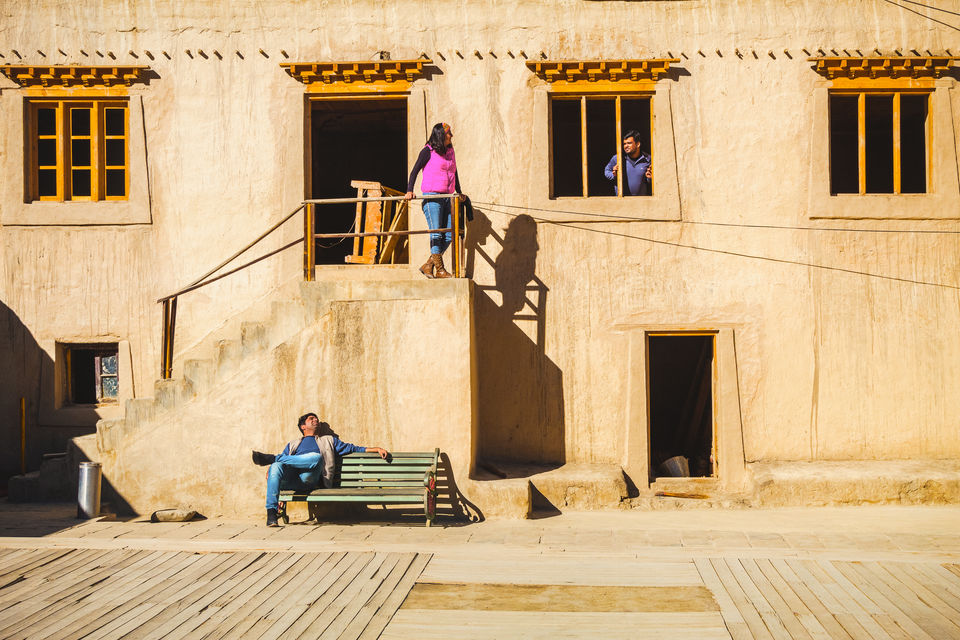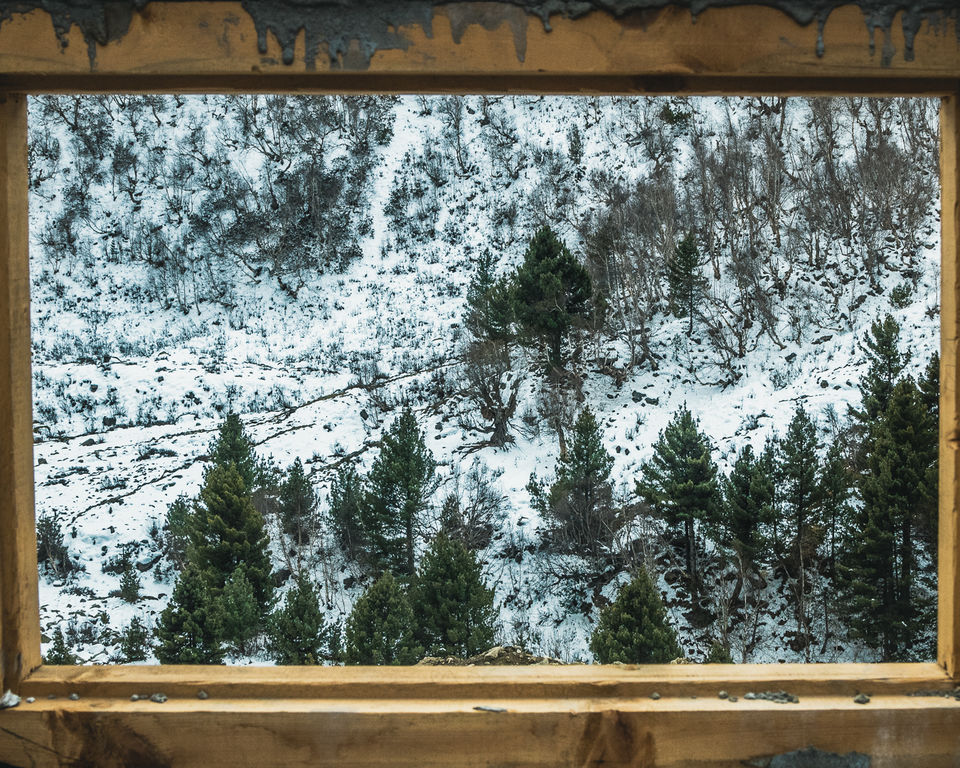 Day 3
Kaza- Kibber- Key- Hikkim- Komik- Kaza .
We finished the second day by arriving at Kaza (the place known for world's highest gas station)The temperature had dropped down to -20°C at night. When i actually opened the window in the morning, I could find the edges buried under snow. The bottle of water we had left in the car at night had frozen up by the time we reached it in the morning.
So, from there onwards the four of us made a plan to go Kibber (4270 m above sea level), the road was fine and we did not have much trouble due to the weather or the piled up snow on the way.
The scenery was beautiful at Kibber, but unfortunately we could spend only an hour there and had to make our way towards Key (4166 m above sea level) , a place surrounded by beautiful mountains with Key monastery resting at the centre, and further on towards Chicham.
Chicham is the highest bridge in Asia which took around 15 years to complete.
The next stop of the day was Hikkim, known for highest post office in the world at an elevation of 4400 m. We began our drive there but the snow was proving to be an issue, so rather than pushing our luck, we decided to play it safe and got ourselves a driver back in Kaza from where we began our journey to Hikkim again.
There was truly a huge difference between the way we were struggling with the wheel and how he just made it a sports car, giving us all insecurities huddled at the back.
Anyway, after having the last pit stop at Komik (4580 m above sea leavel), known as world's highest village with a road, we drove back to Kaza and were totally done for the day. The day was not as tiring as we'd expected it to be. Even the itinerary that I share, is a swift one because I can't really afford to plan long trips along with my teaching schedule, but if you break it down, each place and each journey was quite amazing.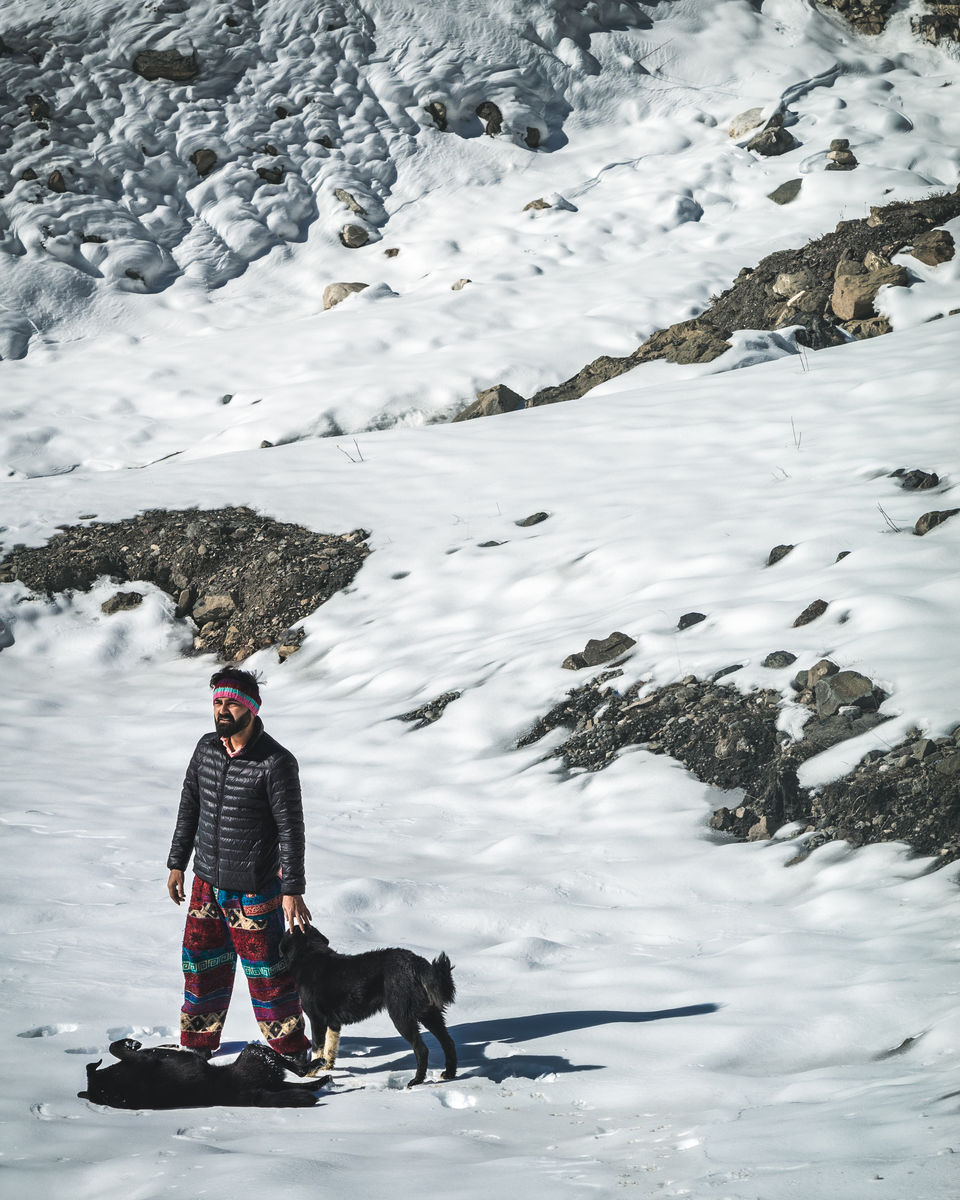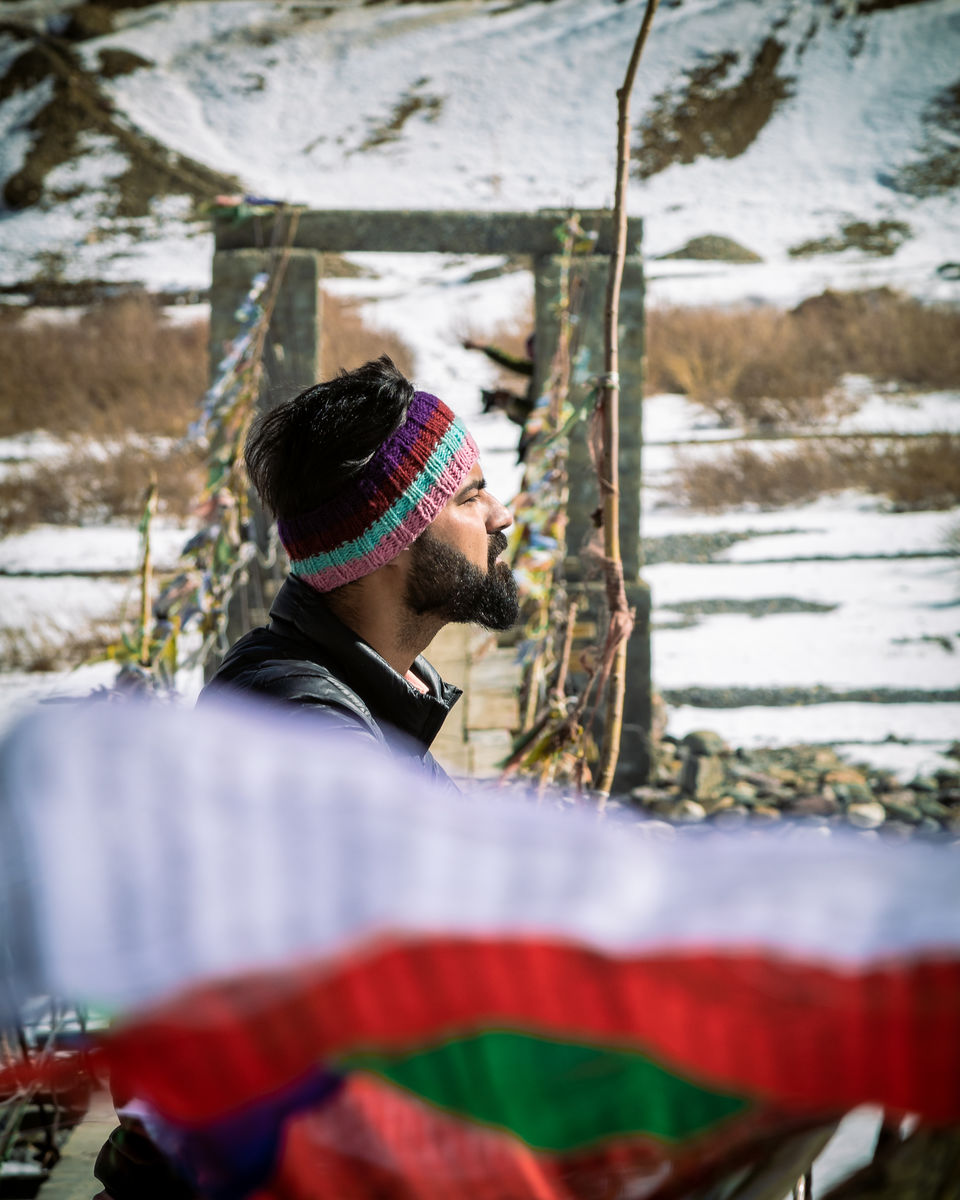 Day 4
Kaza- Pin Valley (Mud Village)- Kaza- Dhankar- Tabo- Sangla Valley
We began our day facing the chill. By the time we somehow wrapped ourselves up and half frozen reached the car, the windshield had already found abode beneath a layer of ice. All attempts at splashing water on the car were futile, as it turned to ice immediately.
We decided to head towards Pin Valley. The view in the valley was absolutely beautiful. When we glanced below, we could see the water flowing beneath the layer of ice that had formed on the river.
We reached Mud village, spent a significant amount of time there before we decided to head back home to Delhi.
Finally, on our way to Delhi, we had decided that we'll make a pit stop at Reckong Peo but a sudden, on the road change of thought brought us to Sangla Valley, Chitkul and that was quite a pleasant alternative.
Like life goes, on finally getting network, i tried to call the owner of the homestay we were planning to go to but the result varied between the call not going through or him not picking it up. Everything was completely shut down and we were just beginning to face the reality of having to spend the night in the car when we randomly found a phone number of a homestay and a lady came to host us inside.
The place was warm and filled with apple scent. We spent the night there before heading to Chitkul the next day.
Day 5
Chitkul- Delhi
So, we woke up, had a nice, light breakfast and went on our way to Chitkul.
The view in Chitkul is amazing, with the beautiful valleys and tall pine trees.
I being myself decided to wander inside the valley without telling my comrades and i kept going till i reached a point where there was absolutely no living soul in sight. I was completely awol for about an hour.
I finally found my way back, all in one piece and we started for home.