Malaysia is a very intriguing destination that leaves every tourist craving for more. There is a lot to explore within Malaysia and beyond whether you are a backpacker, on a family vacation or a honeymoon to Malaysia. If you have opted for a Malaysia holiday package, you could just customise it a little more to add in some interesting getaways from Malaysia to explore the flavour of the place in entirety.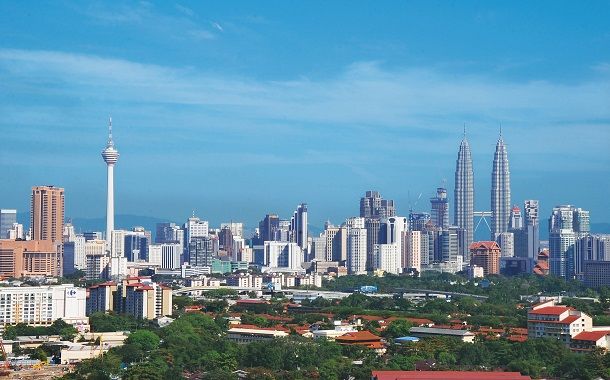 •Langkawi: A vacation trip to Malaysia is actually incomplete without a visit to Langkawi island. A perfect getaway from Malaysia with a tropical beach feel. Langkawi is the ideal vacation to relax and rejuvenate yourself with your family or your loved ones. For the water lovers to love birds who want to spend some peaceful time together, Langkawi offers perfect retreat from Malaysia for you to cherish.
•Taman Negara, Pahang: At a travel time of about 3 hrs and 30 minutes, reach Taman Negara, the perfect jungle retreat situated in the middle of the wilderness. A perfect rainforest experience that invites travelers to soak into the beauty of nature, Taman Negara is the best destination to include in your Malaysia tour package. With specific guided tours and adventure trails, beauty of the jungles can be best explored in this gorgeous retreat. Also don't forget to take a river cruise and a trip to explore Kampung Orang Asli a cultural village that still highlights the beauty of the natives of the village.
•Malacca: Located about 2 hours from Kuala Lumpur, Malacca is a historic village that is a perfect trading town of Malaysia. The architecture has a rich Portuguese influence which forms the perfect backdrop for your vacation pictures. Food is yet another important factor that attracts a number of visitors to Malacca with the local cuisines have rich captivating flavours that will keep you craving for more. A very adventurous and enriching trip awaits you at Malacca.
•Pulau Sembilan, Perak: At about 3 hours 30 minutes from Kuala Lumpur, the magic of nature awaits you with its open arms. Blue sands are the main attraction of Pulau Sembilan which is a phenomenon that is rarely seen anywhere else in the world. The beauty of the sand is that the blue color appears only in the night making the entire surrounding absolutely mystical. During the day people engage in various water sports and adventure activities like snorkelling, scuba diving, boating and much more. If you are booking a Malaysia honeymoon package, make sure you include this location in your itinerary to surprise your loved one.
•Malaysia Salt Flat lake: Only about a drive from Kuala Lumpur, one of the most beautiful and photogenic wonders of Malaysia awaits you with open arms. Sasaran at Selangor is a hidden gem that has been in much news off late for its natural offerings including breathtaking views which are ideal for photo shooting. There is a boat ride that takes one around for 45 minutes to explore the views and beauty of the area. It is important to have a guide who can help you with the best timings as if you miss the time you may have to wait another day.