Summer is quickly approaching and family vacations are often at the top of our summer bucket list as parents. Whether it's a few weeks long, or just a day trip, quality travel time with family is a wonderful summer memory that will last a lifetime. If you want to combine both fun and education, consider visiting a destination with some historical significance.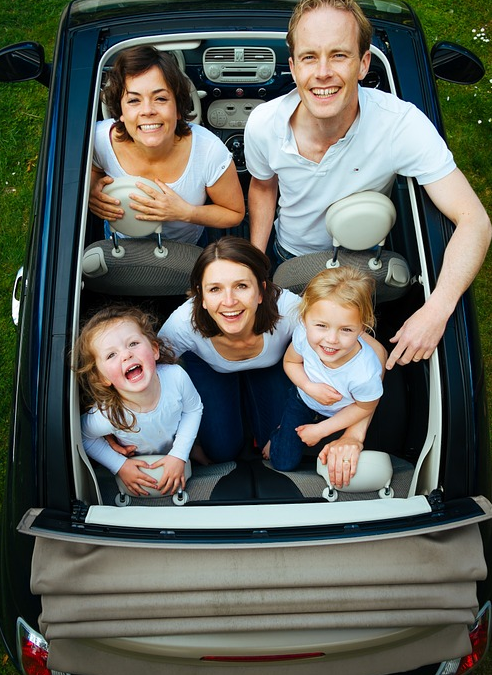 International
If you really want to go all out this summer for your family vacation, go international! Take the kids to one of the many historical sights in Europe that mark some of the victories in WWI and WWII, the Egyptian pyramids, or the breathtaking ruins of Machu Picchu or even Rome. Make the history of their classrooms come alive with international travel.
National
If you'd rather not fly across an ocean, there are countless historical sites to visit in the States as well. Depending on your location and how far you'd like to travel, there's plenty of national historical significance in Philadelphia, Boston, and Washington DC. And keep in mind that "historical" does not have to mean "colonial" in the US. You can visit the historical sites of some of the civil rights movement events, sports history sites, or even the historical elements of Hollywood!
State
At the state level, there are always great options for a day trip. From natural parks, to revolutionary battle sites, to national landmarks, there are so many opportunities in every state. In each state, there is a department of state history that can help you locate some great destinations for your family. A great place to start is always the state capital where you can discover lots of information about the overall history of the state.
Local
Local history is just around the corner and perfect for a spontaneous trip! The local library and possibly the historical society of your town will have a surprising wealth of information about your place of residence. It's very often astounding the things we do not know about the town that we live in every day. There may be a nature preserve that is hundreds of years old, or perhaps a famous author once lived in your neighborhood. Once you go digging for local information, it can become like a historical scavenger hunt! Maybe it will even lead some family members to pursue a masters degree in history online!
Family
Lastly, your historical destination could have a family connection. If you are familiar with your family's genealogy and heritage, take some time to find out where your family members are from specifically. Go visit and soak in the culture. It's a great opportunity to teach your children their roots and very possibly the progression of your family over the last few generations.
Whatever destination you and your family choose this summer, enjoy the opportunity to make history come alive for your kids. If they have not already learned about the site in school, take time together to read and learn about it so that you can maximize your time and understanding of the place you choose to make your family's memories this summer.