Affiliate link disclosure: This post may contain affiliate links. We receive a small commission if you purchase through a link, but this will not increase the amount you pay. Read more in our full Affiliate Link Disclosure.
There's no denying that Southeast Asia is one of the most popular regions of the world for travellers. With such luscious scenery, warm climates and rich cultures, it's no wonder so many people flock there in their masses year after year. But have you considered heading off the beaten track and visiting some lesser-known spots? Here are five Southeast Asia destinations you may want to add to your 'to-visit' list:
Sumatra, Indonesia
Kanchanaburi, Thailand
Bagan, Myanmar
Rivalling Angkor Wat in terms of historical relevance, Myanmar's Bagan is one of Southeast Asia's hidden treasures. Dozens of temples stand majestically in the midst of lush greenery, most of which UNESCO have restored - considering the size of the area, a sprawling, 26-mile plain, the restoration was no mean feat. Bagan is just one indicator of Myanmar's religious and historical significance, suggesting it has been unfairly overlooked as a potential destination so far. Perhaps it's because of how remote it is - with limited phone signal, some travel restrictions, few ATMs, and limited credit card facilities throughout the majority of Bagan. It's not the easiest place to stay, but that creates an authentic adventure you likely won't find anywhere else. Culturally rich and untouched by the effects of tourism, it could definitely be one of your favourite escapes.
Chiang Rai, Thailand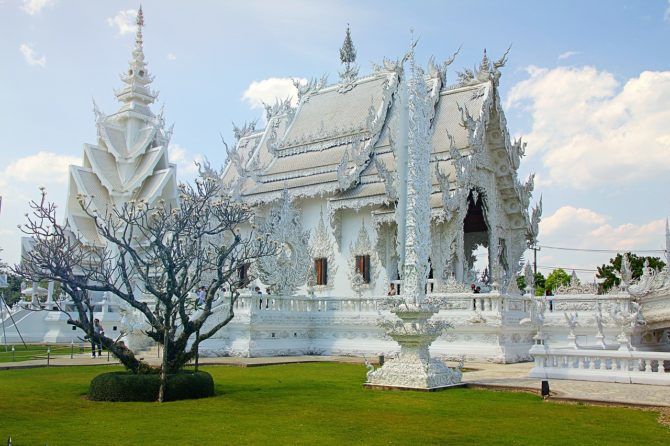 Hue, Vietnam
Known for being the , Sites such as the Citadel and the capital of the Nguyen emperors Vietnam's Hue was once war-stricken by the American War . The city thrives today despite its still evident scars. culturally Perfume River make for a historically important trip .
Pin me for later!
Do you have any more suggestions of unknown potential destinations in Southeast Asia? We'd love to hear about them in the comments below.
P.S. You can read about some lesser-known destinations in Cambodia via the following link: Buy Me a Coffee
A ridiculous amount of coffee is consumed in the running of this blog. If you find our content helpful, interesting or entertaining (or all three), please consider buying us a coffee to help us refuel so we can continue creating quality content for you! Thank you for your support!
Follow Our Journey!
(Visited 18 times, 1 visits today)