Newlyweds in Karnataka need look no further than their own state for some memorable honeymoon destinations. There are many options to choose from. One can explore the misty mountains of Coorg, the forests of Kabini and Bandipur, the beaches of Gokarna or the royal palace and gardens of Mysore. Here's a low down on 5 of Karnataka's best honeymoon destinations.
Coorg
With its misty mountains, rolling hills and abundant greenery, Coorg tops our list of honeymoon spots. There is much to discover in this place. Explore coffee plantations. Visit waterfalls like Abbey Falls and Iruppu Falls. Visit temples like the Omkareshwara Temple. There's also a stunningly beautiful Tibetan settlement in Kushalnagar with an awe-inspiring temple. The more adventurous can enjoy trekking in Brahmagiri Mountains or even go white water rafting. And then there's the food which is very unique and flavourful. Whatever you do, this places promises beauty, activities and privacy. It's perfect for newlyweds.
Where to stay: Amanvana Spa Coorg Resort

Distance from Bangalore: 235 kilometres, 5 hours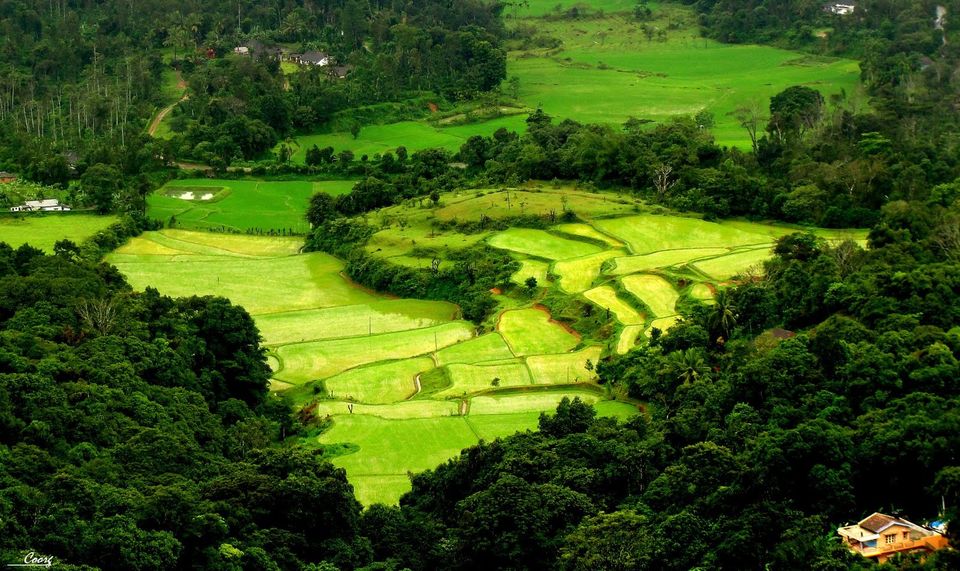 Kabini
Kabini lies in the Karapur Forest Area of Karnataka, nestled among the Western Ghats. Home to exotic flora and fauna, the forests surrounding Kabini are beautiful and soothing. It's a series of postcard-perfect views. There's a lot to do as well. Take a trip through the forests in jeep safaris or elephant rides so you can blend in with the surroundings and view animals in their natural habitat. Other things to do include a visit to the Kabini dam which has a reservoir that has a lot of wildlife around the area. You can travel along the Kabini river in boats or coracles. If you love animals, visit Nagarhole National Park which is home to unique flora and fauna including some critically endangered species. All in all, Kabini makes for a vibrant and tranquil place for honeymooners.
Places to stay: Orange County, Red Earth, The Peepul Tree
Distance from Bangalore: 209 kilometres, 4 hours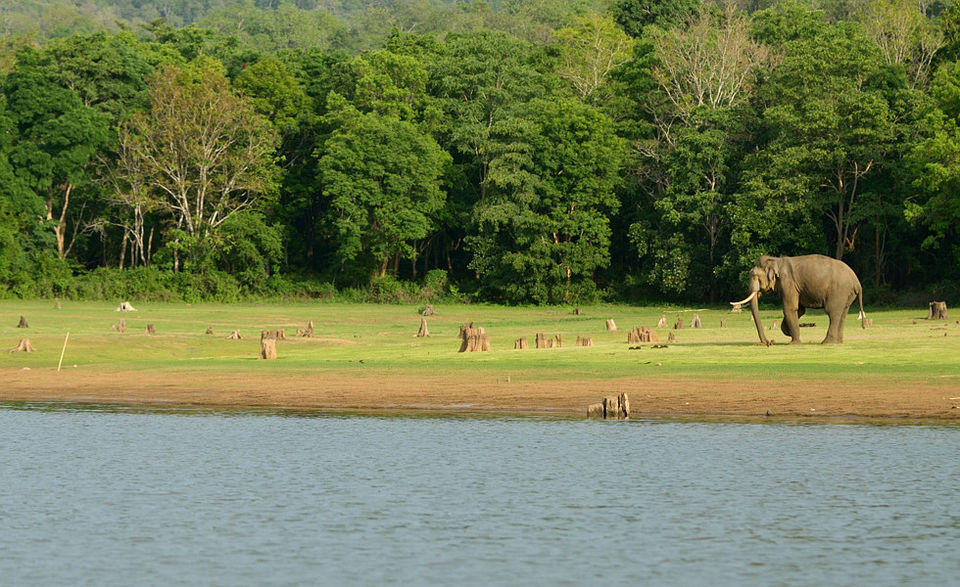 Bandipur
For lovers of the quiet thrill of forests, Bandipur is very exciting. The key attraction is the tiger preserve that's part of the national park. Bandipur National Park is one of the most beautiful and the better-managed national parks of India. Located amidst the picturesque surroundings of the towering Western Ghat Mountains on the Mysore-Ooty highway in Karnataka, Bandipur National Park covers an area of about 874.2 sq km. Together with Mudumalai Wildlife Sanctuary in Tamil Nadu, Wayanad Wildlife Sanctuary in Kerala and Nagarhole National Park in the North, it creates the India's biggest biosphere reserve popularly known as the 'Nilgiri Biosphere Reserve'. Opt for the safari trek and you can see elephants, deer, bears, peacocks, monitor lizards and if you're lucky, the majestic tiger strolling through the fields, looking for prey or relaxation. There are many resorts to stay in too.
Places to stay: Serai Resort, Country Club, Ambuja Farms
Distance from Bangalore: 220 kilometers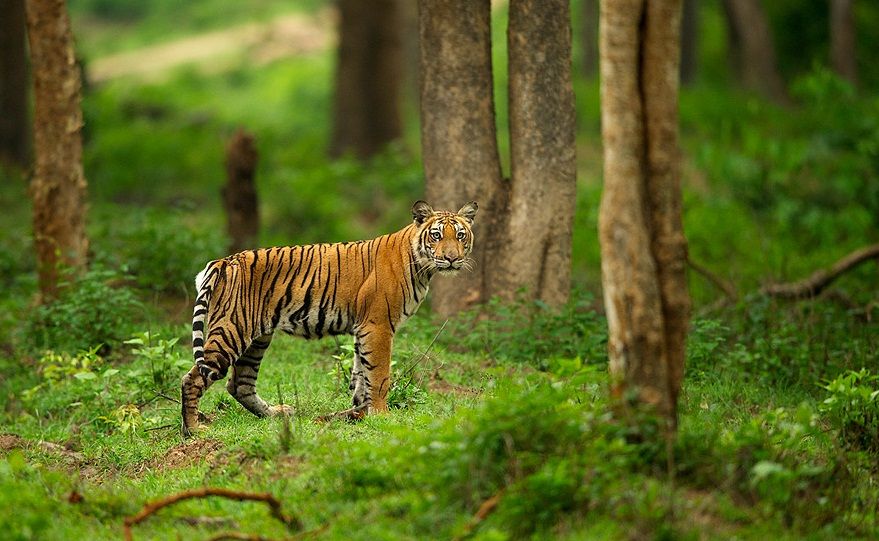 Gokarna
Originally a Hindu pilgrimage spot, Gokarna has grown into a tourist spot. It has beautiful hills and inviting rocky beaches. It is very different from Goa and Karwar; this is a peaceful beach holiday for lovers of the sea. You can go beach trekking because the beaches lie alongside the hills. This is a unique experience. There are 5 major beaches – Gokarna Beach, Kudle Beach, OM Beach, Half Moon Beach and Paradise Beach. The beaches feature shacks or inns and it's a great place for foodies. There's also yoga by the beach, temples to visit like the Mahabaleshwar Temple, and a star-studded night sky that's perfect for lovers of constellations and well, just lovers too.
Where to stay: Sanskruti Resort, Namaste Café
Distance from Bangalore: 34 hours, 2000 kilometers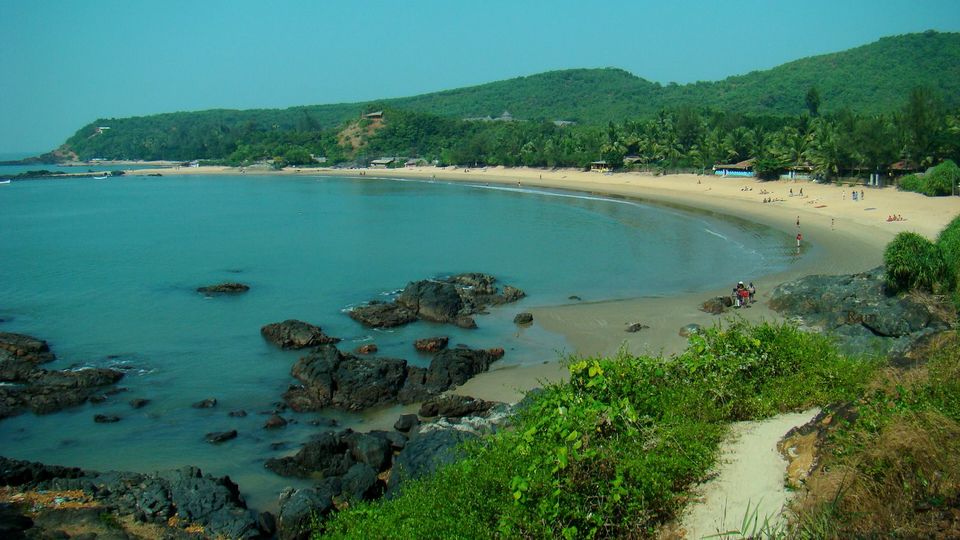 Mysore
Situated at the base of Chamundi Hills, Mysore is covered in parts by granite outcrops and fringed by verdant forests. The city of Mysore still preserves the old world charm that has not given way to modern amenities. Mysore boasts of palaces, gardens, shady avenues and sacred temples. You will never forget this city with its plethora of wonders: Mysore Palace, Krishna Raja Sagara, Kukkarahali Lake, Jaganmohan Art Gallery, Brindavan Gardens, Lalitha Mahal, Datta Peetham, Chamundi Hills, Mysore Zoo and the Folk Lore Museum. The city is well known for its beautiful temples like the Lakshmiramana Swamy Temple and the Shweta Varahaswamy Temple. Use your time any which way you like. There's no dearth of options.  Mysore has all the colours of nature to make your honeymoon special.
Where to stay: Royal Orchid Brindavan Gardens, The Atrium Boutique Hotel
Distance from Bangalore: 145 kilometres, 3 hours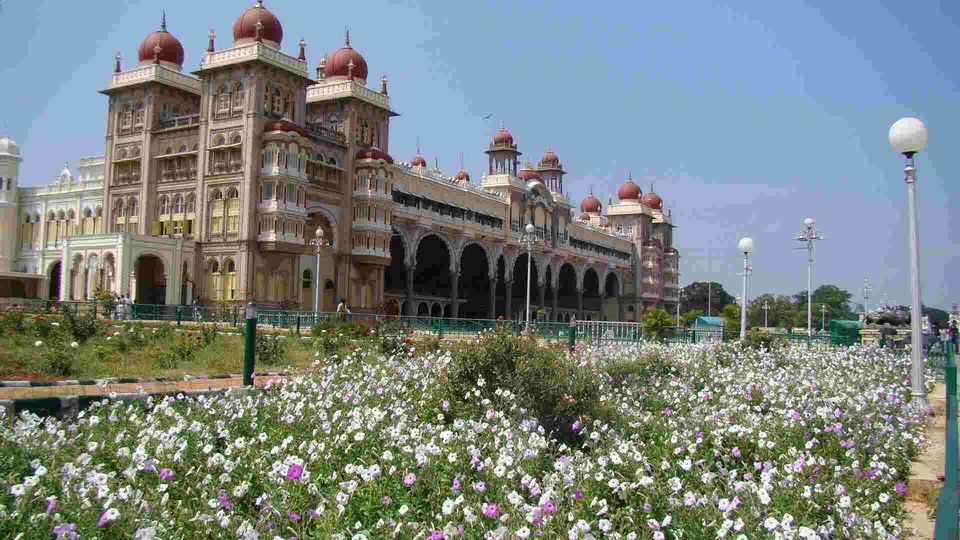 Summary
The best of these destinations is, far and away, Coorg, with its lush green hills, misty mountains, rivers, birds and coffee estates. It is easily one of the most popular holiday destinations and hill stations in South India.
Reference Link : https://www.prlog.org/12614070-top-5-honeymoon-destinations-in-karnataka.html